Holden 48-215: Iconic Holdens #1
---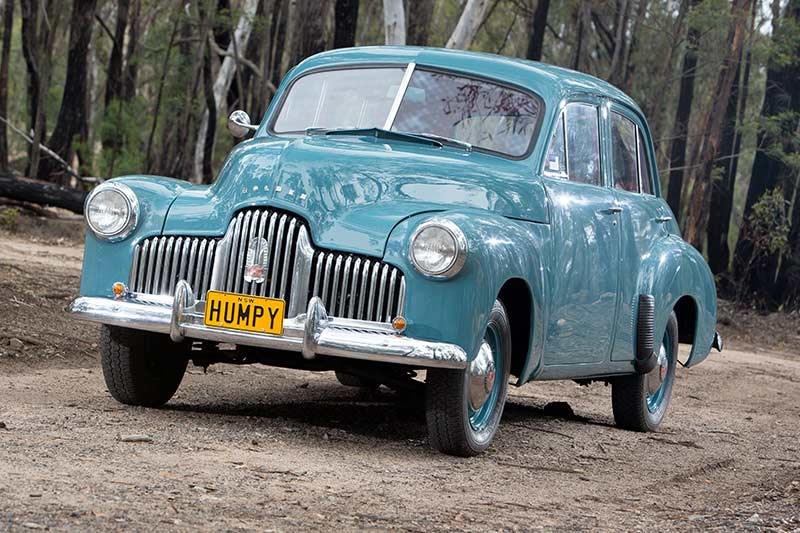 Australia's own car via Nazi Germany: the Holden 48-215
Holden 48-215
Arguably, no other car in history has been so carefully conceived for a unique set of circumstances as the Holden 48-215 was. First, it had to suit the very demanding – essentially pioneering – conditions imposed by Australia. Second, it had to showcase General Motors' international knowhow to the watching postwar world.
This may seem a long bow to draw, but it's true: had Hitler not become Chancellor of Germany, the Holden 48-215 would probably have been a very different car.
The former lance corporal assumed the top job on 30 January 1933, largely on a promise to restore Germany as a great power. But there was little chance of his achieving his ultimate goal of world dominance without first reviving the domestic economy.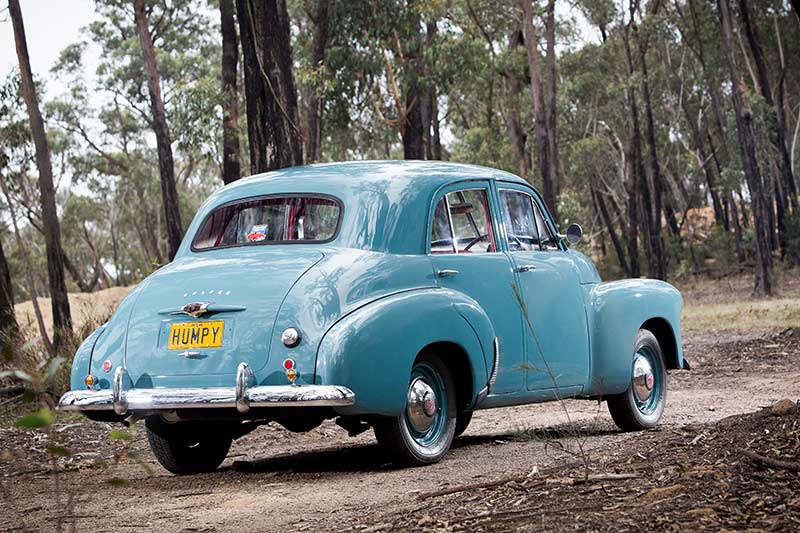 Less than a fortnight later, Hitler's first important public role was to open the Berlin Motor Show. Though keen on cars he was himself a non-driver. His speech focused on the need for a brilliant roads network, a People's Car and the demonstration of German technological dominance through international motorsport. Ferdinand Porsche was to help him with two of these three goals – the Auto-Union Grand Prix racer and the Volkswagen.
General Motors' German subsidiary Opel headed the German car sales charts. When Hitler announced the removal of sales tax on all new cars, Opel was the greatest beneficiary. Hitherto unheard of economies of scale driven by a dramatic increase in sales allowed Opel to develop radical new technology.
American engineer Russell S Begg was sent to Germany in 1934 and became assistant chief engineer two years later. Begg had worked for several prestige car companies before joining GM, including Packard and Stutz. He had also been at Budd, pioneer of all-steel bodies.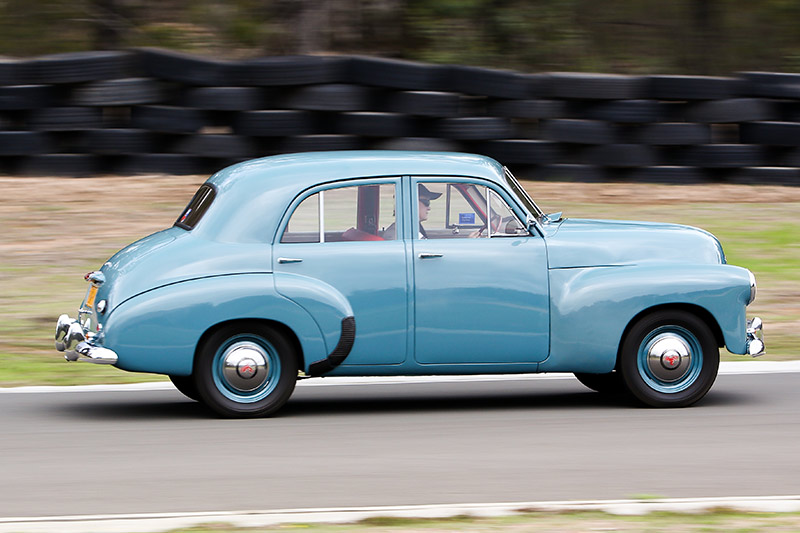 He was an advocate of monocoque construction and was instrumental in bringing this technology to Opel. First came the Olympia, displayed at the Berlin show and named for the Olympic Games of that year. Here was the world's first mass-production monocoque, a car both lighter and stronger than its rivals. The Olympia was immediately successful in Germany and other European markets.
Equally significant for the story of the Holden is the luxurious 1938 Opel Kapitän, the first GM car to combine a six-cylinder engine with monocoque construction.
These two Opels set the template for mass-produced small and medium cars in the postwar era, rendering body-on-frame construction no longer viable, except for larger vehicles.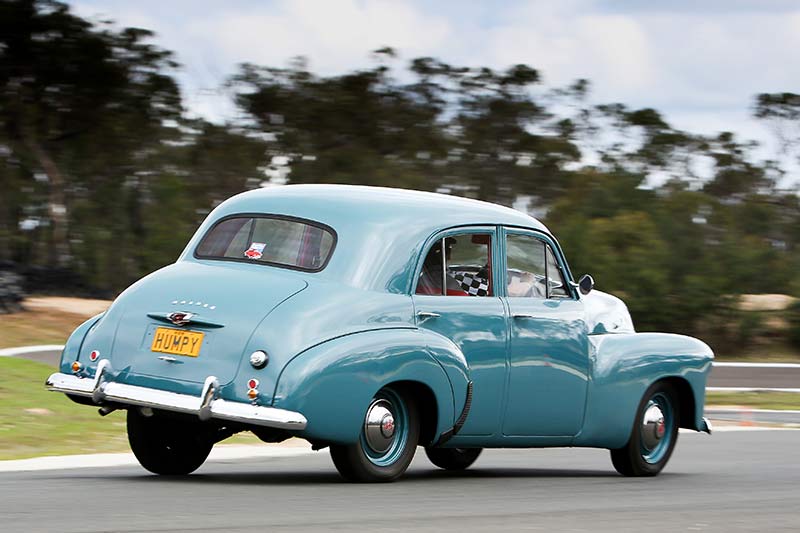 The Kapitän may be seen as the true predecessor of the Holden 48-215. But another car needs to be mentioned, Project 195-Y-15. This uncharismatically named experimental vehicle was one of a pair, the other being 195-Y-13. The experiment was conducted under Begg's charge in Germany when the Kapitän program was in its final stages, the idea being to determine whether a four-cylinder or six-cylinder engine worked better in a car of around 2000 pounds (908 kg). The six, which actually weighed 945kg, won decisively; it cost little more to build, used barely more fuel and imposed less strain on its three-speed gearbox. Both vehicles were shipped to the US immediately before the outbreak of war; GM's German investment looked to be imperilled.
Late in 1944, Russell ('Russ') Begg was appointed chief engineer of the just approved Australian Car Program (195Y25, no hyphens). He took 195-Y-15 as the starting point, while doubtless conscious of his Kapitän, which was very successful.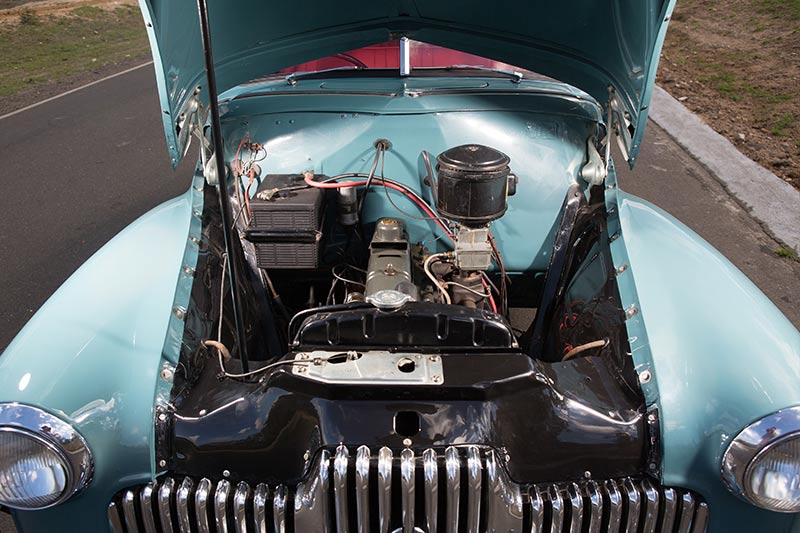 Begg reported to Walter Appel, chief engineer of General Motors Overseas Operations (GMOO). The new car was the first developed by GMOO itself, as opposed to one of the brand divisions, cusch as Chevrolet, Opel and Vauxhall. Begg and Appel had differences about the suitability of 195-Y-15 as the basis for the new Australian car, but in the end Begg always prevailed. Appel thought 195Y25 should be heavier, while Begg was determined to keep the weight down. Nevertheless, he was caught between Appel's scepticism at higher executive level and the pressures from within his own engineering team to incorporate this or that weight-adding feature. And Russ Begg had yet to meet GM-H managing director, Larry Hartnett, who would continue to try to influence the design direction of 195Y25 – mostly to little effect.
On 7 August 1945, the boss of GMOO, Edward C Riley, wrote to Harnett:
I am not willing…to plunk down our blue chips on the production of this, our first car, on the basis of such design…I just cannot put our money on your crowd for this first job.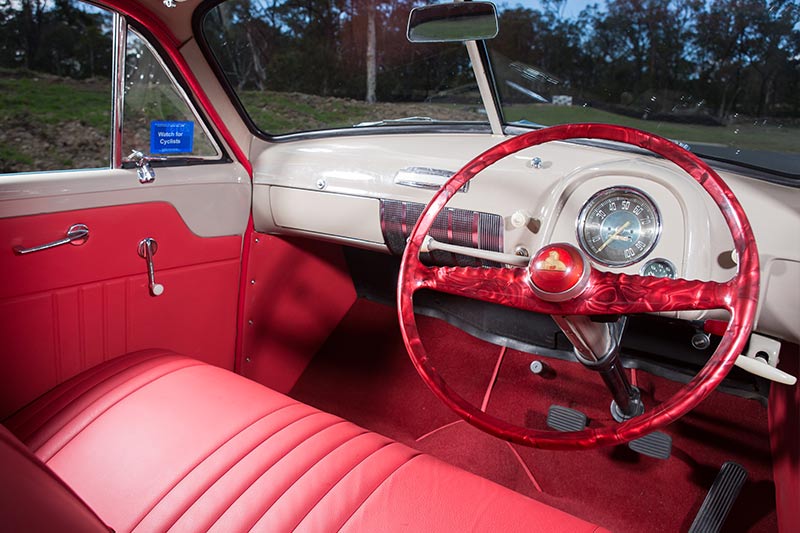 While Begg knew the prototype would require great finessing, he was developing his own unique philosophy about the interrelationship between performance, economy, durability and weight. His thinking is made clear in a fascinating letter from GM-H's technical liaison officer in Detroit, George Quarry, to Hartnett:
"Russ, Kuip [GCR Kuiper, chief experimental engineer under Begg]and I were out in the Kapitän sedan which, while weighing 2676 lbs. [1214 kg] curb, with a 150.9 cubic motor on a 106.1" [2695 mm] wheelbase, has very similar internal space and performance factor as our job (actually 90.3 compared with our 90.1). I told Russ that I felt that Australia would have accepted a somewhat reduced performance factor, especially if it had a beneficial effect on weight and cost; his reply was that such a move is quite in the other direction, as any substantially lower performance factor means a different and heavier transmission to handle the greatly increased second gear work."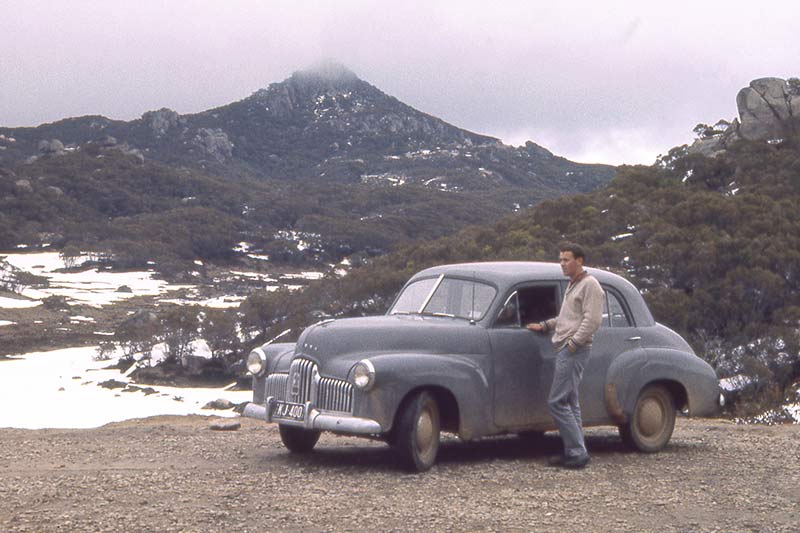 During final research for my PhD on the first Holden, sitting in the Mortlock Library in Adelaide and reading this letter, I had one of those light bulb moments. Begg was a radical thinker. He intuited that by putting an under-stessed, powerful, torquey engine into a light car, the result could actually be a more robust and durable vehicle.
Begg took the advice of Australian engineer, Jack Rawnsley, and gave the Holden nine inches of ground clearance, at a time when other cars were becoming lower slung. For the Australia of the early postwar years there was no choice between city or bush, it was Sydney and the Bush. Unlike most other first world countries, Australia had little bitumen and most of it was in the city and suburbs. Even the Hume Highway between Sydney and Melbourne was not fully sealed.
By October 1946 any thoughts of a less powerful engine had vanished. Begg had set maximum power at 60 horsepower which would deliver a top speed identical to that of the Autobahn-storming Kapitän – 80 miles per hour (128 km/h). The Holden 48-215 was emerging from a very long tunnel!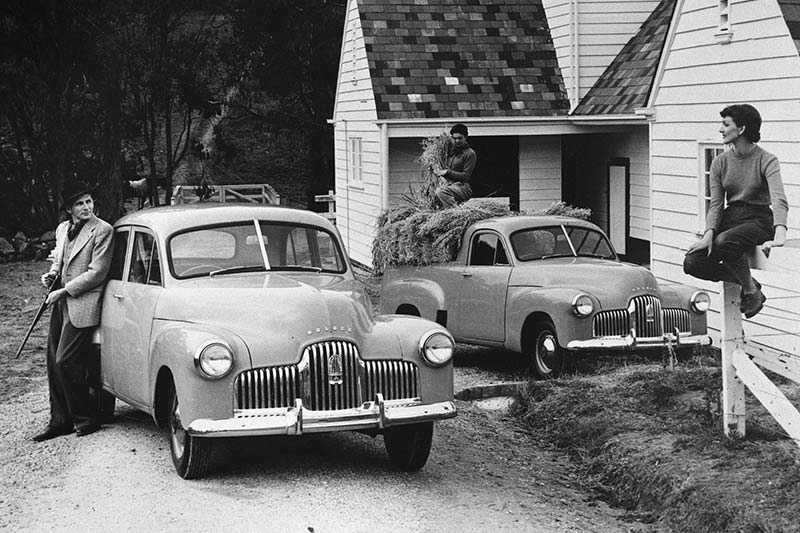 Once Begg was in charge, there was never any prospect of the Holden's having a four-cylinder engine. But interestingly, GM's British subsidiary Vauxhall offered its Holden-size E-Class as a four-cylinder Wyvern and six-cylinder Velox, while Ford of Britain did the same with its Consul and Zephyr – truly, 195-Y-13 and 195-Y-15 had reached the roads of Europe!
The merits of the 48-215 have been written about seemingly endlessly. But with its combination of great torque for easy overtaking, fuel economy of 30 miles per gallon, simplicity of design, ease of repair, ubiquity of spare parts, room for five adults and their luggage, good top speed, low purchase price, great durability and high ground clearance, 'Australia's Own Car' out of GMOO was unique in the late 1940s.
In a sentence: the Holden 48-215 was the best car in the world for Australia in the pre-Redex era (the Peugeot 203 offering its first real challenge!)
SPECIFICATIONS
1948 Holden 48-215 Sedan
BODY: Four-door steel-monocoque sedan
WEIGHT 1010kg
ENGINE: 2171cc (132.5ci) pushrod OHV inline-6
TRANSMISSION: 3-speed column-shift manual. Synchro – top and second.
SUSPENSION: Ind – coil spring, unequal length wishbones, tubular shockers (f) Live axle –semi-elliptic leaves with lever shockers (r)
BRAKES: Drums (f/r)
POWER: 45kW (60hp) @ 3800rpm 
TORQUE: 135Nm @ 2000rpm
- Iconic Holdens #8:  Torana LC & LJ XU-1 and  Torana A9X
- Iconic Holdens #7: VT Commodore
- Iconic Holdens #2: FE Station Sedan
Unique Cars magazine Value Guides
Sell your car for free right here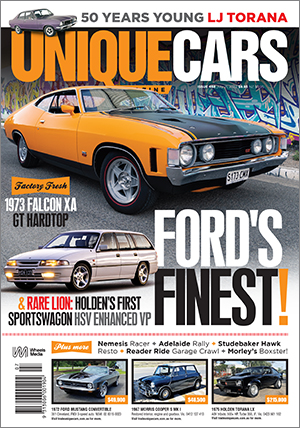 SUBSCRIBE TO UNIQUE CARS MAGAZINE
Get your monthly fix of news, reviews and stories on the greatest cars and minds in the automotive world.
Subscribe