1968-72 Ford Torino GT Review
---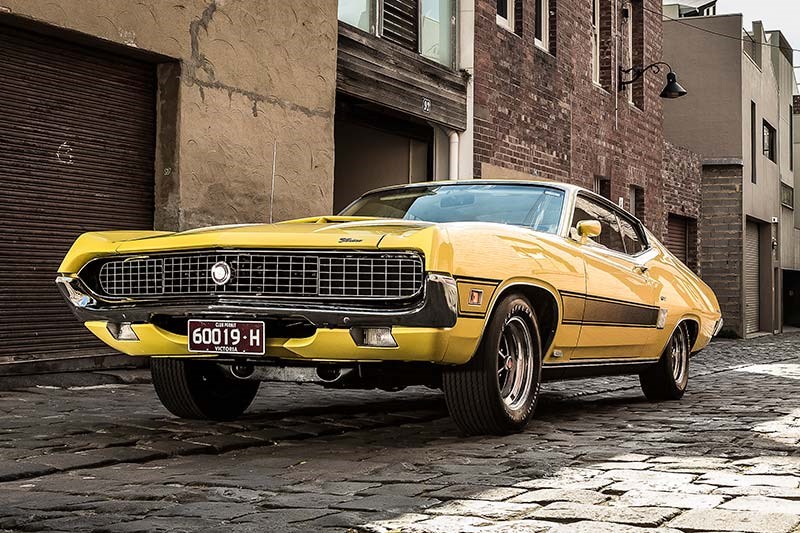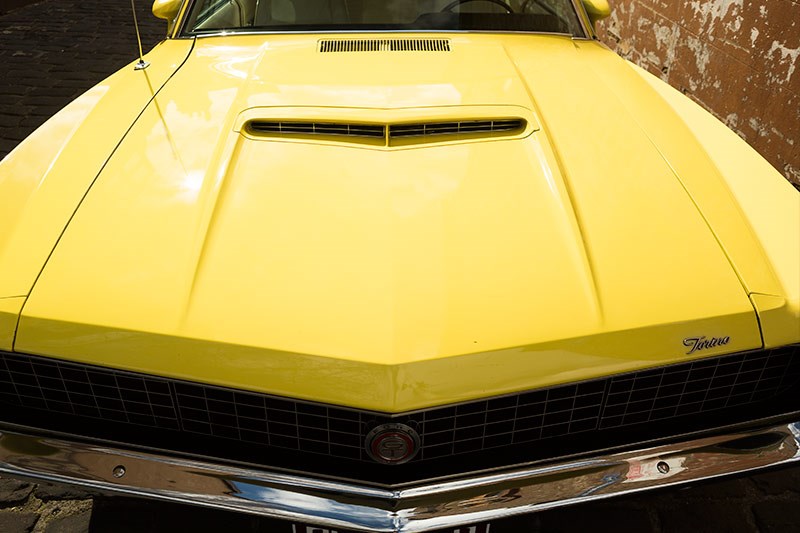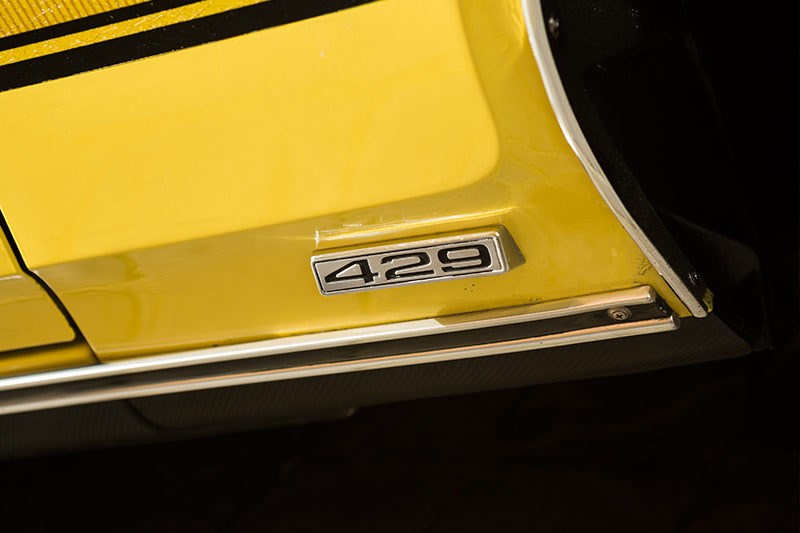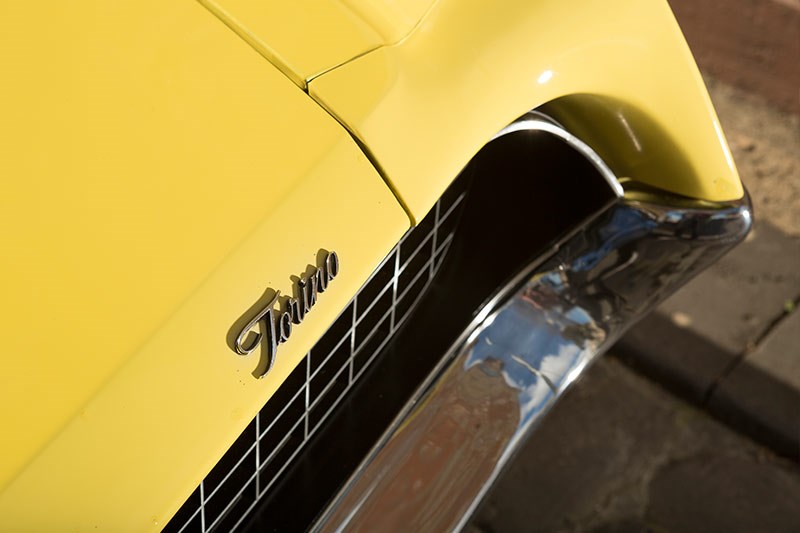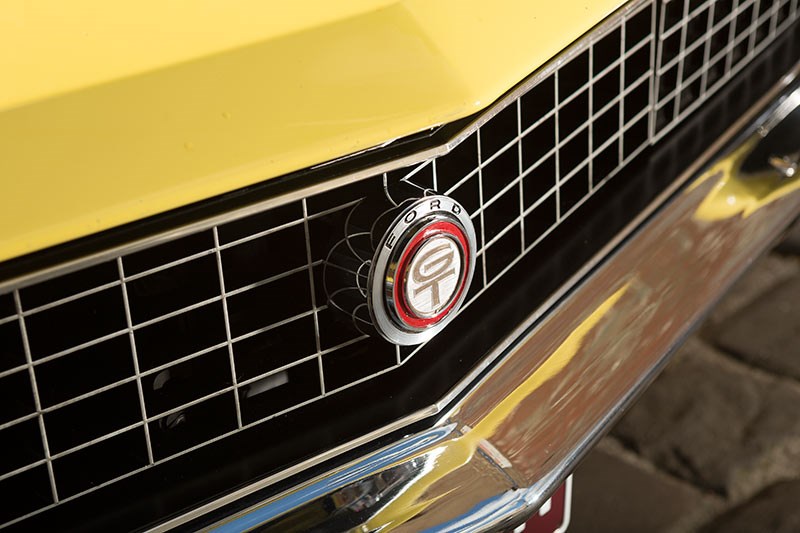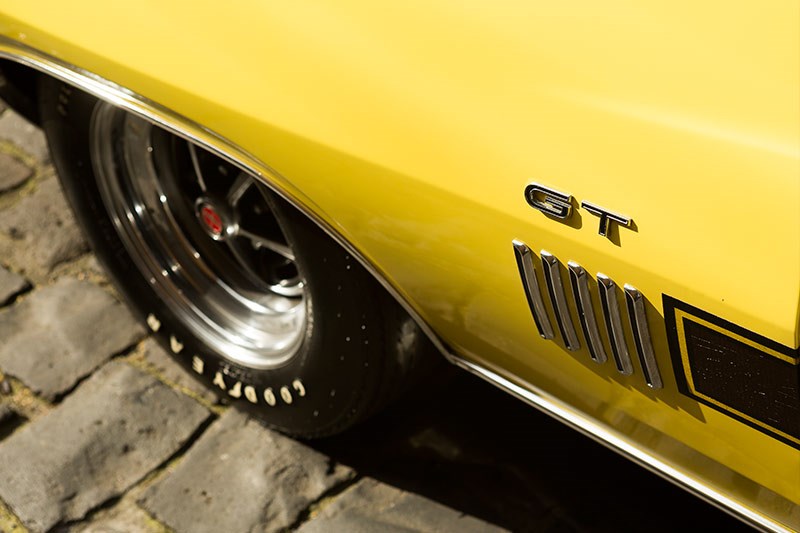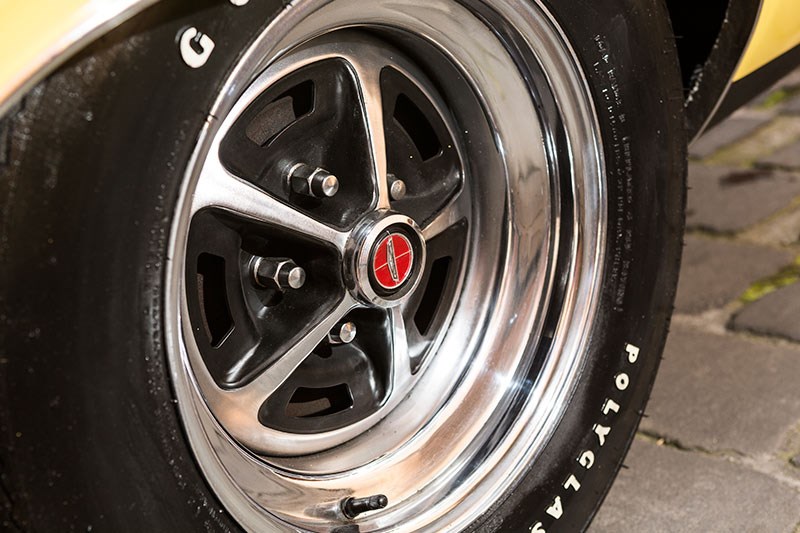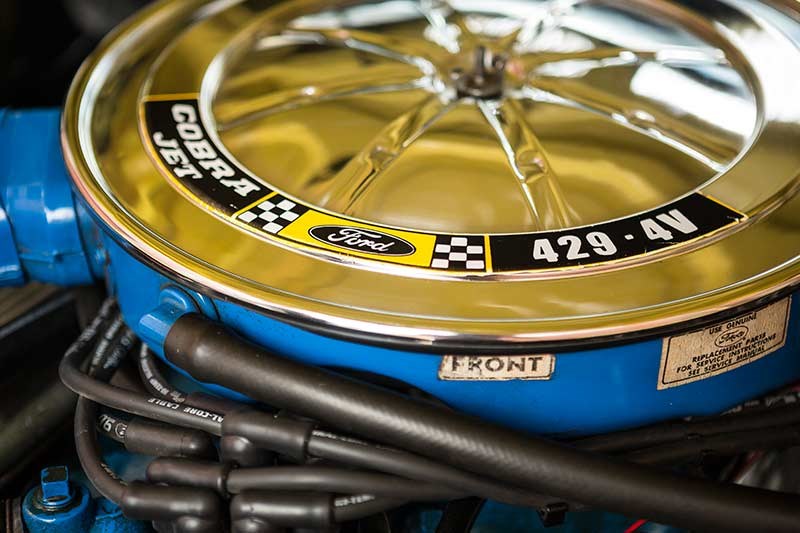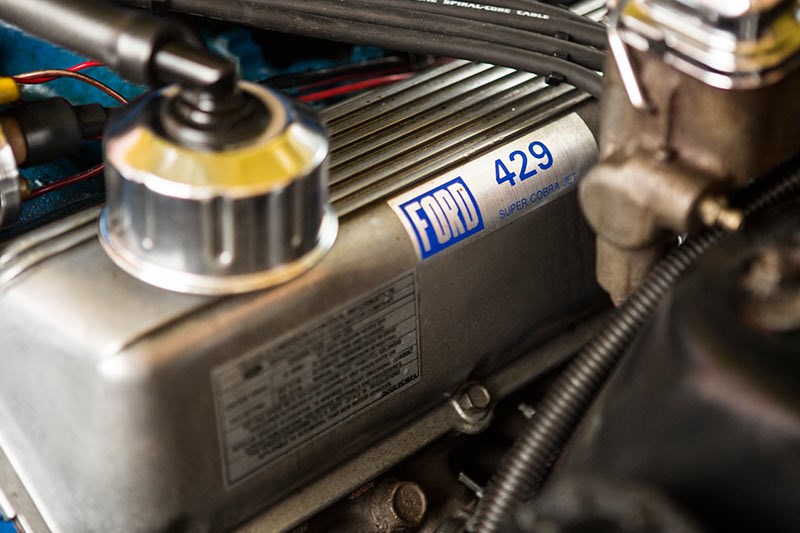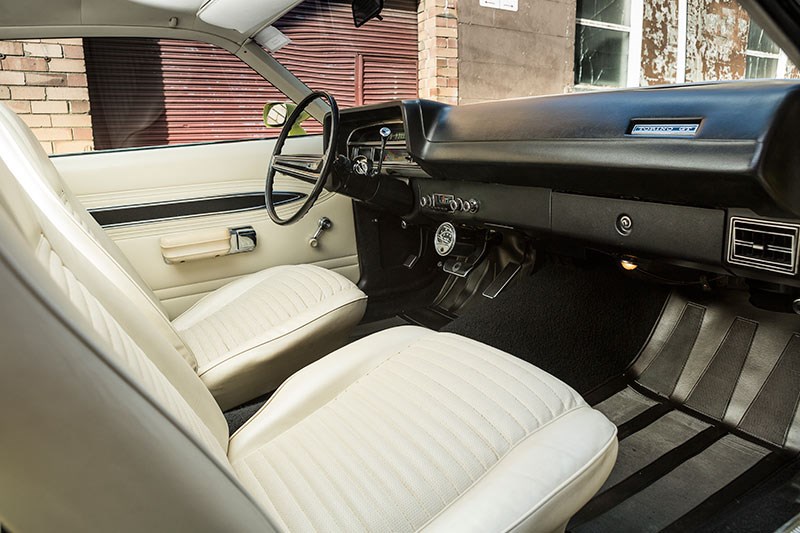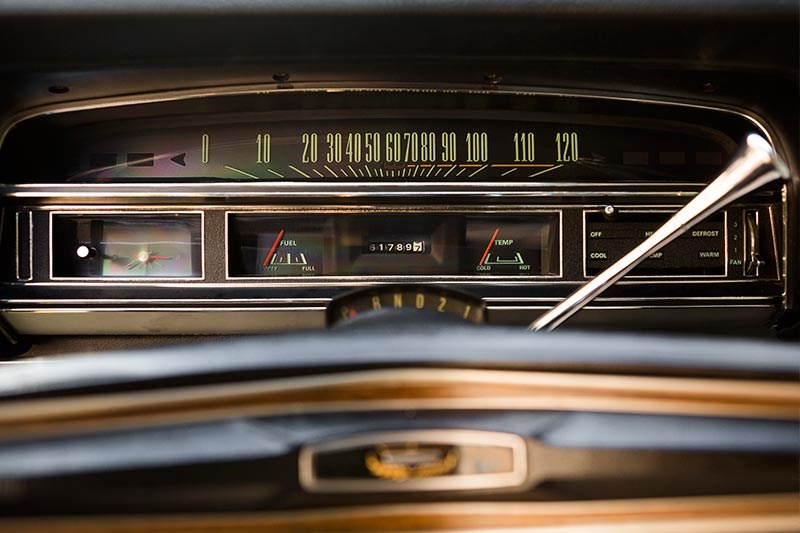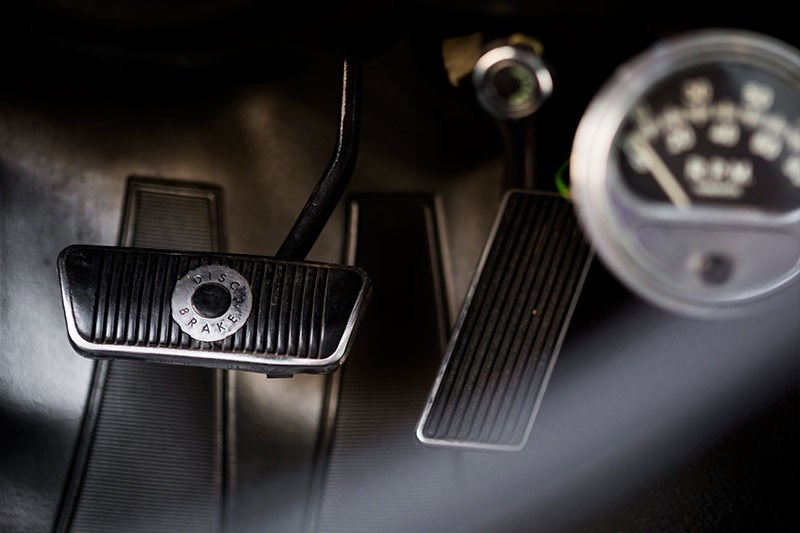 It's a mistake to forget that the Ford Torino GT had a well-earned place on FOMOCO's hero-car list
Ford Torino GT
Walking around a 1970/71 SportsRoof Torino at a classic car show in the States could be a confusing experience for Ozzie Ford enthusiasts. They might well be wondering, 'Have I come all this way to look at a customised XA-XC Falcon hardtop?' And for good reason.
When Ford Australia's designers and engineers first sat down with blank sheets of paper in 1968 to come up with an all-new Falcon for 1972, the brief required them to make a comprehensive break from past styling. The boxy Falcon XY shape was to make way for the organic flowing look we became familiar with in the XA model and the subsequent XB and XC updates. At that time the Torino team at Dearborn was a couple of years ahead of Ford Australia in making a similar transition to a sleeker body style. No surprise then that the Ford Australia team made a conscious decision to draw on the second-generation Torino concept for some XA design elements. The decision was a no brainer. Why put in the effort and take on the costs of the pioneering stage of developing a new model when your corporate cousins have already done those hard yards?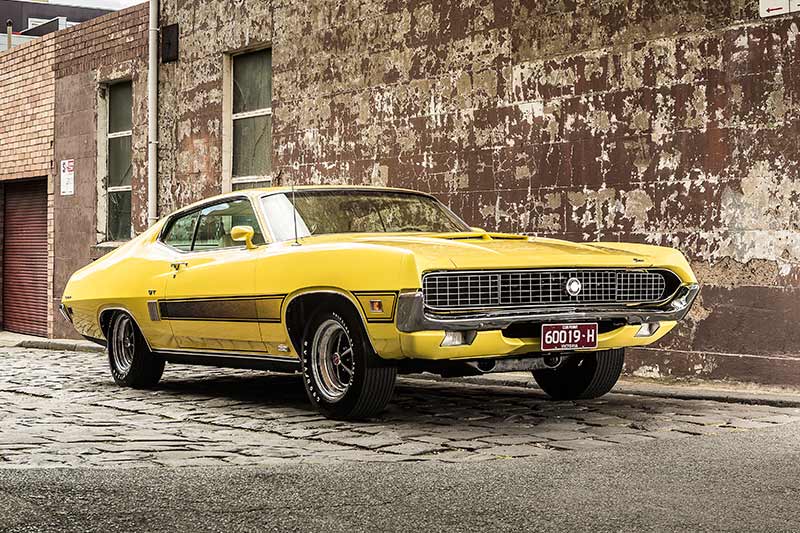 Perhaps I'm not alone in admitting that the Torino made only a smallish blip on my Ford-model radar over the years. My excuse is that from an Australian perspective at least the Torino existed largely in the shadow of its high-profile stablemate, the Mustang.
This relative anonymity is surprising when you consider the Torino's exposure on screens large and small over the decades. While the Gran Torino model got excellent exposure in the Starsky and Hutch TV series in the 70s and 80s and the later movie, its starring role in Clint Eastwood's perfectly named 2008 movie, Gran Torino. capped off its profile raising. After seeing that movie you had a pretty good handle on what at least one classic Torino – the 1972 Gran Torino Sport – was all about. But there's way more to the Torino story than was revealed by its '15 minutes of (TV/movie) fame'.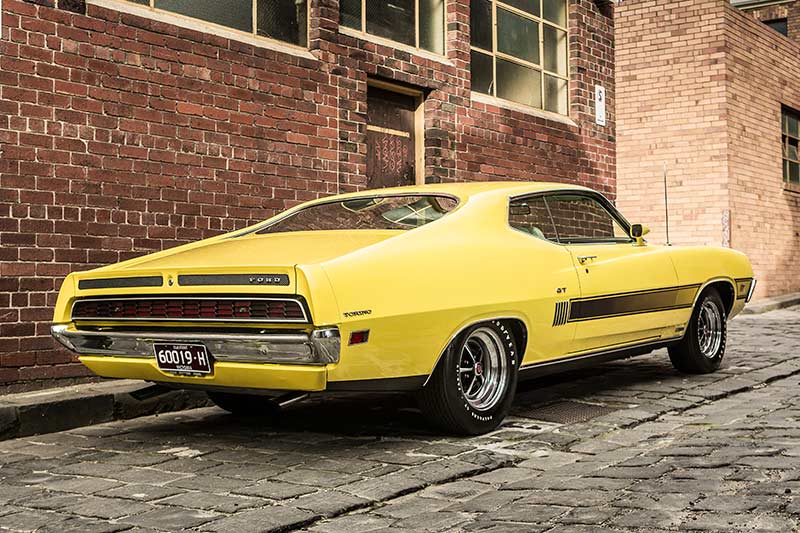 The Torino was launched in 1968 as an upmarket, upsized addition to the US Fairlane range. Naming it after Italy's Motown was an interesting, but not ground-breaking move for Fomoco, with models like Capri, Montego and Granada also honouring various geographical locations. I'm not too sure, though, that a generously sized Torino would be my first choice for navigating the often narrow and crowded confines of its namesake city's streets.
The Torino's arrival relegated Fairlane-badged cars to entry-level status in Ford's intermediate-category (US) line-up – a point underlined by Fairlane's sharing a number of panels with the utilitarian Ranchero pickup. Ultimately the Fairlane name was dropped from what had become the Torino model-range, bizarrely at the time when the Australian Fairlane was just hitting its straps as a desirable aspirational model with a long profitable future ahead of it for Ford Australia.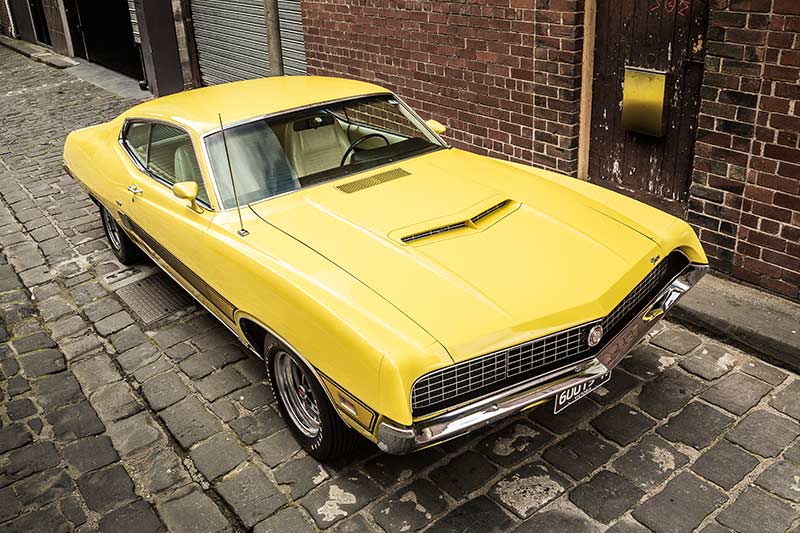 The Torino covered most model-variant bases with two four-door sedans, a two-door hardtop, even a Squire wagon, as well as Torino GT versions that also included a convertible. While base-line Torinos initially offered a 200ci in-line six as standard, V8 options included the 302ci, two versions of the 390ci and some months into the 1968 model year the 428ci Cobra-Jet was added to the motor menu to give credibility to the GT version's claim to 'Muscle Car' status.
The fresh styling of the second-generation Torino of 1970/71 we opened with was widely praised by the American motoring media. New engines included the 351ci Cleveland and buyers really wanting to burn some bitumen could opt for the Torino Cobra, powered by the legendary Cobra-Jet 429, a purpose-built hi-po engine that claimed an impressive 370 horsepower. Healthy Torino sales continued to produce smiles in Ford's executive suite.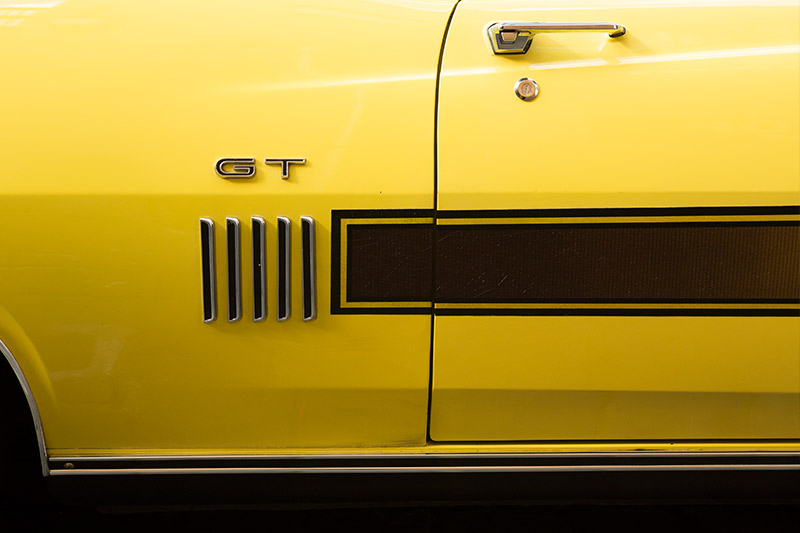 By 1972 with the 'Muscle Car' era fading to grey in the US, the GT label was dropped in favour of the blander 'Gran Torino Sport' label. These larger third-generation Torinos moved from the previous car's taut 'n' terrific unitary construction, in favour of heavier body-on-frame construction. The Torino's high-performance glory days were now fading fast.
Further evolution through to 1976, the Torino's finale model, produced successively more laid-back Torinos – a process that for performance fans provided a grim contrast with the early Torino Cobras that had proudly flown the Ford flag in NASCAR racing.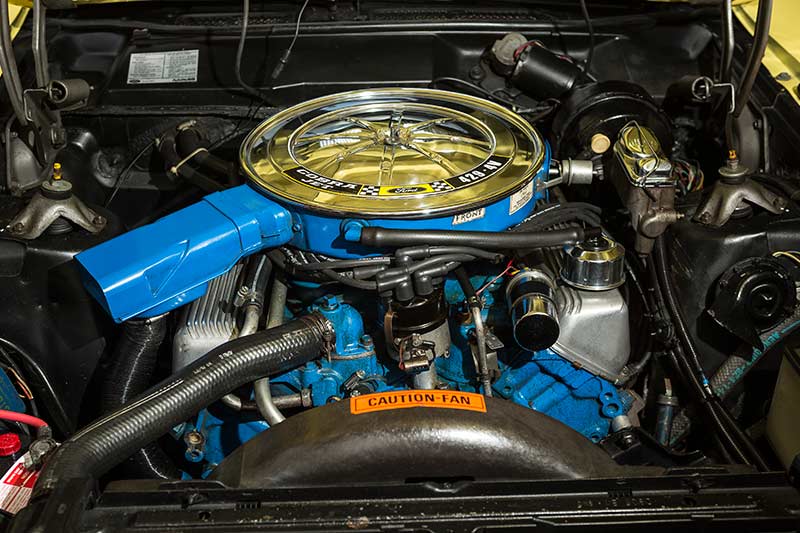 FORD TORINO GT MARKET GUIDE
- Cliff Chambers
Ford's Torino made a great start in 1968 by selling more than 100,000 units into a market begging for affordable 'muscle' cars. 1969 saw numbers dip by half but then recover. Entering the 1970s, sales were averaging above 60,000 annually. Lots of GT Torinos have been preserved or restored so there remains a deep pool into which buyers can dip to find decent cars.

Scarce variations including the 429 Cobra-Jet and Talladega occasionally top six figures in US sales but aren't as yet totally out of reach.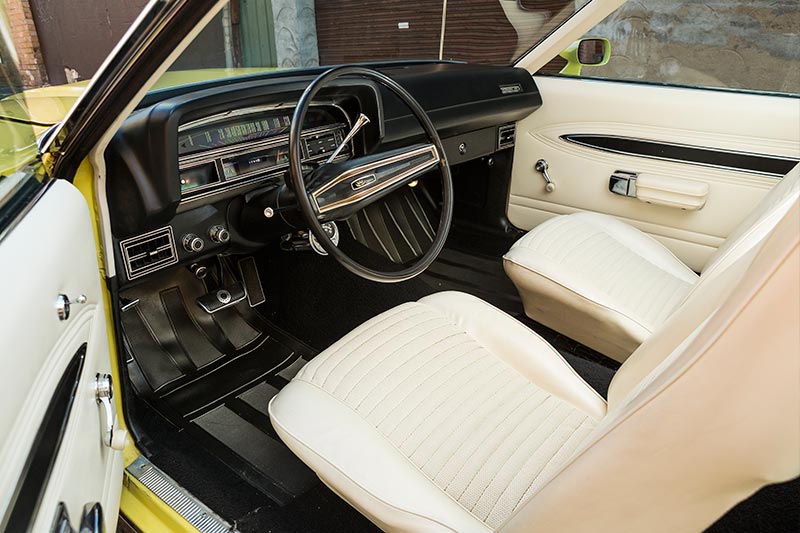 The minimum specification a Torino buyer should consider while remaining credible is an M-Code with 5.8 litres and automatic transmission. These were built from 1970-72 and a few did come to Australia. Importing a decent car today will cost $45-55,000.
Seeking out a 6.4 or even 7.0-litre (390 or 428 cubic inch) GT will more seriously dent the balance. However they generally cost less than similar-looking XA-XB Falcon GT Hardtops.
Deep pockets and due diligence come to the fore when your target is an R-Code Cobra. Genuine, number-matching cars in close to showroom order (plus the cost of freighting and registering upon arrival) will top A$100,000.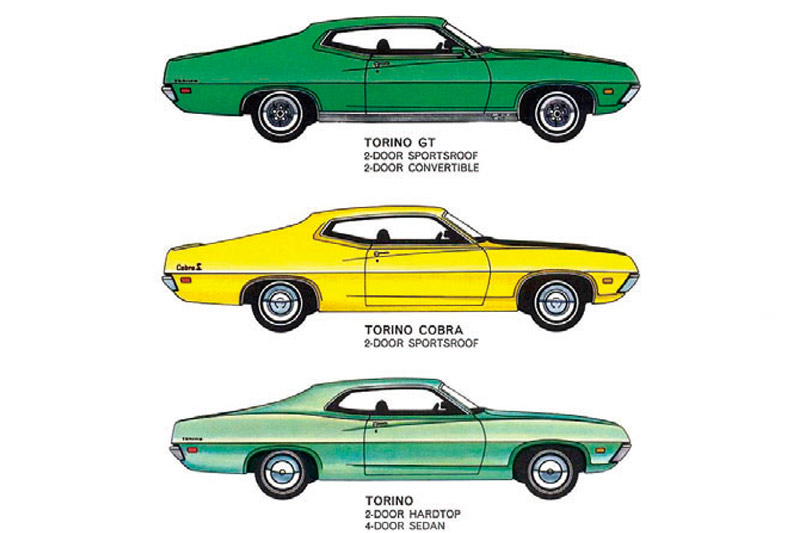 VALUE RANGE:
1968-72 Ford Torino
Fair: $24,500
Good: $48,000
Excellent: $65,000 (GT390) 
(Note: concours cars will demand more)
Unique Cars magazine Value Guides
Sell your car for free right here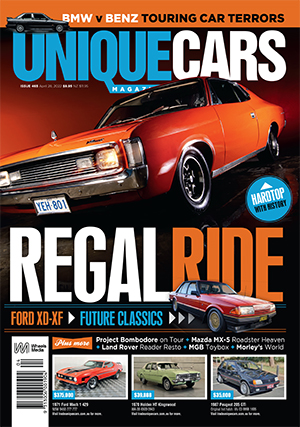 SUBSCRIBE TO UNIQUE CARS MAGAZINE
Get your monthly fix of news, reviews and stories on the greatest cars and minds in the automotive world.
Subscribe