Jim Richards drives the Holden Torana A9X
---
Holden's A9X hatchback was a limited-run race hero that, now, everyone wants. What better way to celebrate its success than re-unite it with a driver who helped to make it famous: Jim Richards.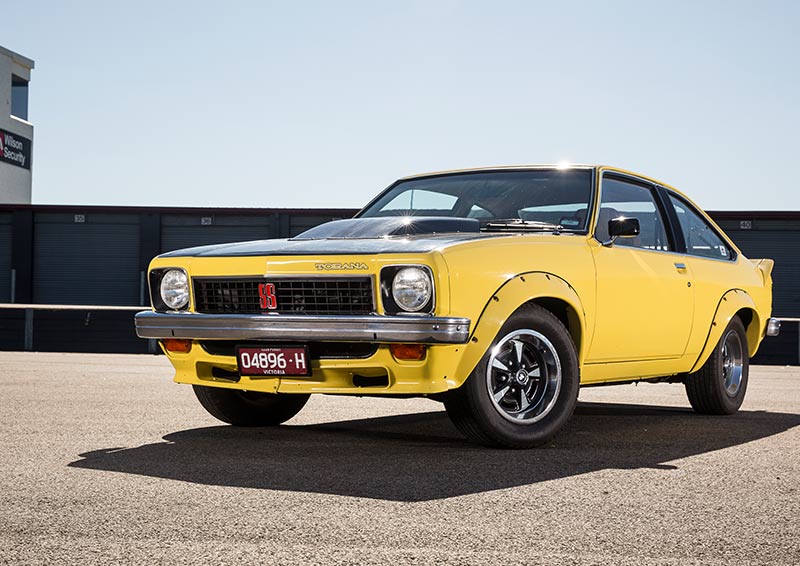 Holden Torana A9X
Holden's A9X hatchback was a limited-run race hero that, now, everyone wants. What better way to celebrate its success than re-unite it with a driver who helped to make it famous: Jim Richards.
He's an evergreen competitor who has won almost every trophy worth having and was among the people who helped put Torana front and centre in the minds of car enthusiasts, sometimes partnering with great success with Peter Brock.
Here we take a closer look at the GMH creation everyone wants, its history and what to look for when buying. Plus we meet the owner of this example, and re-unite Richards with a car he hasn't driven in decades.
You might have thought when Holden introduced the best car it had made in its first 30 years that there would have been a riot of fanfare. But not only was there no media function to launch the Torana A9X, there wasn't even a printed press release. This furtive arrival may have been in part because GM-H's sales and marketing executives didn't want to show up every other Holden as so obviously deficient by comparison.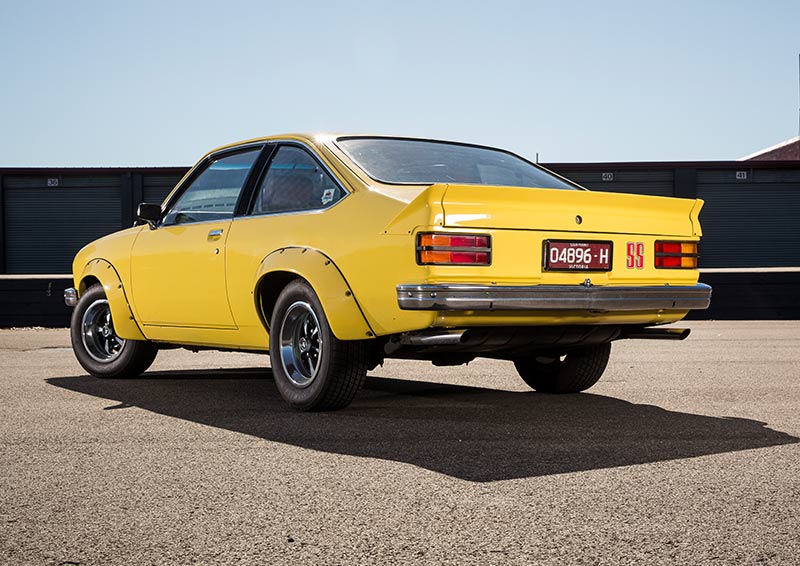 'A9X' itself meant nothing. It was just one of a long list of model codes available exclusively to GM-H, which got A-prefixes while Chevrolet got Zs – hence Z28. In Holden Speak this car was equipped with the 'Performance Equipment Package' to help it conquer Mount Panorama. The reality was that it was a very different and very superior LX Torana.
While nominally an LX, it was closer to the forthcoming UC. The Holden publicity machine was happy for people to believe the HZ Holden was the first of its products to feature four-wheel discs (vented up front, solid behind), but the A9X snuck into showrooms first. This was a big deal: to get GM-H's new Salisbury axle and rear discs under the Torana  it was necessary to use the UC-style rear floorpan. (So if you've ever wondered why it was so difficult to fit rear disc brakes to your LX, now you have the answer!)
It makes most sense to think of the A9X as a hybrid LX/UC. Like the next model Torana, its steering gear was mounted directly to the chassis, giving the car as much steering feel as the lovely old XU-1s.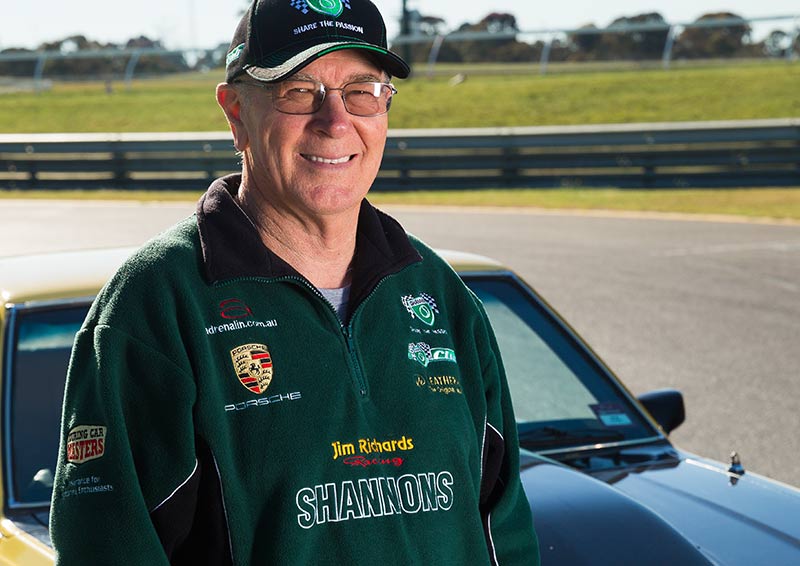 An internal memorandum reads in part:
During September 1977, Production Option A9X – Performance Vehicle Package – will be introduced as a running change on the above Models. The basic designs are modified versions of the current "SLR", Four Door Sedan and "SS" Two Door Hatchback Coupe where the 5.0 litre engine option is exercised.
Major external appearance changes include a fibre glass front end panel with integral bumper bar and air dam with air ducts to the front brakes. Wheel opening flares front and rear are attached to existing sheet metal to accommodate wider tyres and wider rear track. Fibre glass spoilers are attached to the rear compartment lid of both Models. Interior changes include new trim design and the fitment of "SLR 5000 instruments.
The power-train comprises the 5.0 litre V8 engine with 4 speed manual transmission and a modified heavy duty rear axle. Revisions to the underbody have been made to accommodate new rear suspension control arm pivots. The front suspension is similar to that used in LH Models with Production Option L34. The braking system consists of four-wheel, power-assisted disc brakes with dual master cylinder to provide separate hydraulic systems for front and rear brakes. To reduce the weight of the vehicle, certain parts and assemblies, i.e the console, are deleted as standard equipment or modified, these deleted items will be available as accessories.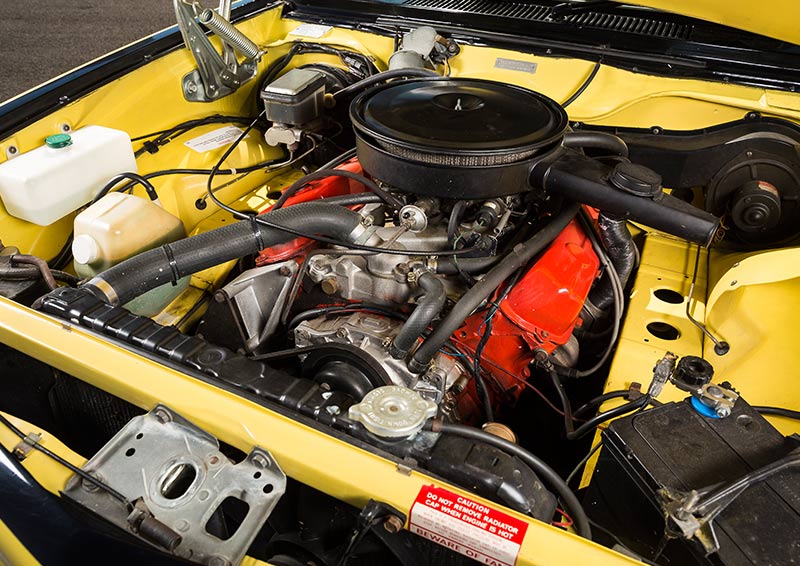 Because the L34 308 didn't meet ADR27A (anti-emission clause), the A9X had to make to do with the cleaner, less potent L31. But Bathurst entrants could use the L34 because it was already homologated. Most welcome was Holden's inaugural use of an electric (Davies Craig) fan.
Every A9X was taken from the Dandenong assembly line to Bill Patterson Motors where the flares, scoops and air dams were fitted. Cars destined for Bathurst got their hot racing bits, including the long-range fuel tank and Borg-Warner T10 gearbox.
Early cars all got the Caprice's 2.6 final drive, which gave 44.8 km/h per 1000 rpm in top and gear maxima at 5,500 of 97, 135 and 179, with almost 210 (at 4,700) available in top given a long straight. Down Conrod the A9X reached 260 or more.
The LH Torana had been a disappointing car, even in SLR 5000 guise. But Radial Tuned Suspension (RTS) arrived during the life of its LX successor to deliver unbelievably improved dynamics.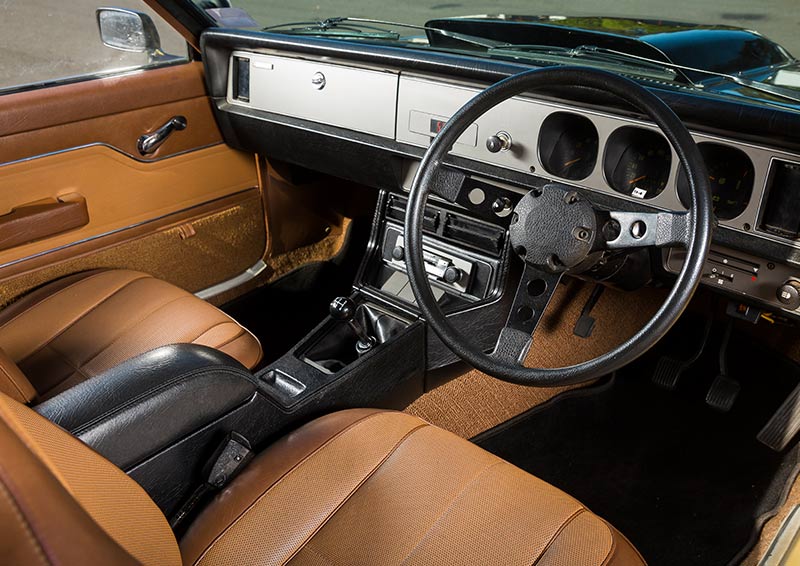 Ray Borrett was the Holden engineer who did most of the work developing RTS. In 1977 he was sent to the US to work on chassis development and his last project before departing was the A9X. 'I took an L34 and the first A9X prototype – if you like – and did all the geometry, bushes, steering rack location and all that sort of stuff. I got it running, drove it for two days at the proving ground, made a few changes to it, then hopped on the plane and went to the States. But I left the basic specification for the car behind.'
For the A9X, RTS was recalibrated with the racetrack in mind. The difference between this ultimate Torana and, say, the original HJ Caprice in terms of dynamics was surely almost unbelievable – the former as sharp, agile and full of feel as you like, the latter an Aussie alternative to a Cadillac, plush-riding and plough-understeering at a very early limit.
The A9X was created right at the time when Porsche hoped to convince its customers that front engine/rear drive was the way of its future. Think 928S. History now suggests that the LX Torana A9X was perhaps the closest car to a contemporaneous Porsche that Australia has ever had. Despite flaws such as poor finish and a foot-operated parking brake, this true Aussie Original really was that good. It deserves to go down in history as the greatest hot Holden of them all.
A9X Buyers Guide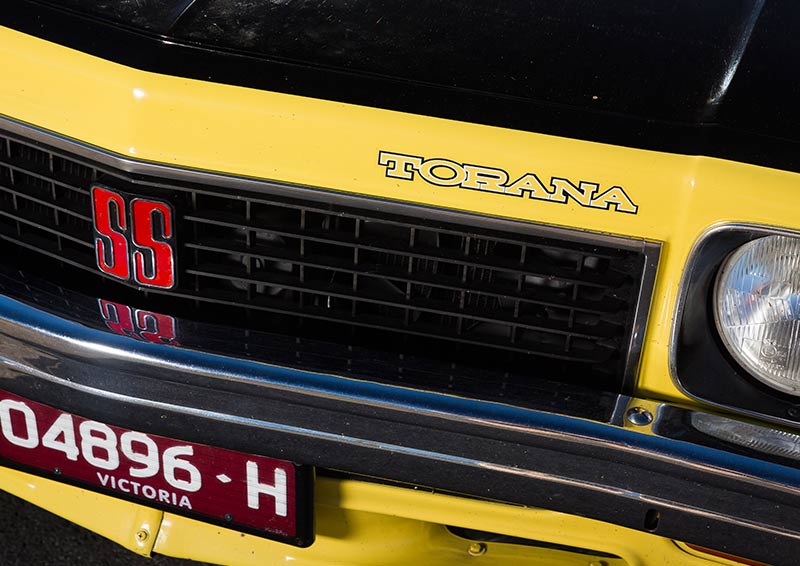 Holden's V8-engined Torana came to be at a time when the world was walking very rapidly away from big-engined cars. The world excluding Australia anyway.
Competition-spec L34s were fast for as long as their engines held together but Holden needed a car that could serve both as a competition platform and promote sales of less exclusive Torana variations.
The A9X announced in 1977 was available with two or four doors and a proper reverse-inlet bonnet scoop. It retained the L34s wheel-arch flares which looked ridiculous when shrouding standard-sized rims and rubber.  Of course they weren't meant to stay that way for long.
The sedan was by far the bigger seller (305 cars vs 100 of the chunky, sexy Hatch) yet the cars Holden offered for testing purposes to the motoring press were both hatchbacks. Something to be said there about selling the sizzle.
During the decades that have passed since every boy or girl racer and their parrot wanted an A9X – but rarely could buy them – the market has been decidedly ambivalent towards these cars. A decade ago a couple of quite significant examples had a crack at breaking the $500,000 barrier but for the most part any money on offer for two-door cars has stayed below $250,000.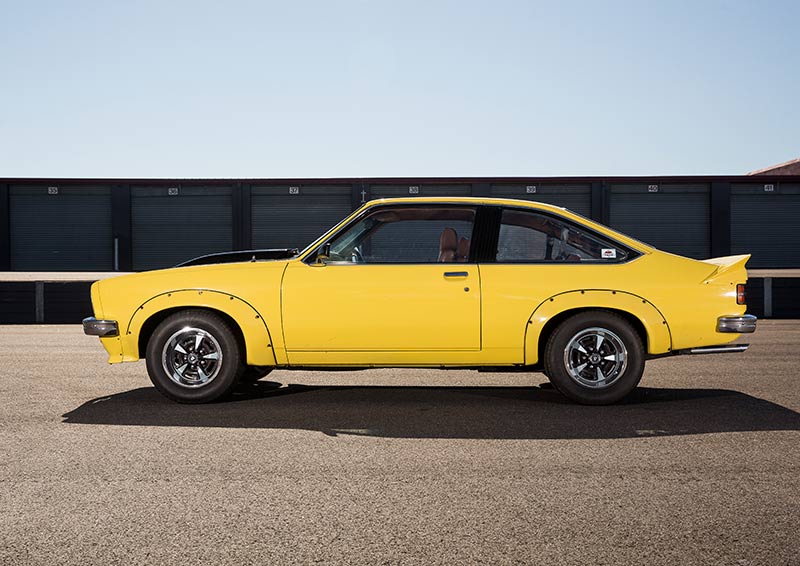 Twenty or so years ago, A9Xs similar in appearance to our featured hatch could be found for a tenth of today's money. Those canny enough to take notice at the time were offered an unrepeatable opportunity to latch onto a legend.
Of course, very few A9Xs remained exactly as they looked when delivered to first-up owners. Many had larger wheels installed; most even before leaving the delivering dealer's workshop and perhaps accompanied by a 'drop' tank to extend fuel range. Owners frequently invested in after-market seats – while hopefully retaining the originals, however none of these benign alterations is going to influence on long-term value.
What will slash mega-dollars off selling prices is confirmation via expert inspection that someone has repaired the car using an incorrect body shell or parts from one. Other fiscal disasters include throwing away the original engine or changing the colour-scheme. While the latter issue can be resolved, most people will decline to pay top money then embark on a full strip and repaint to recapture lost authenticity.
Richards Drive Review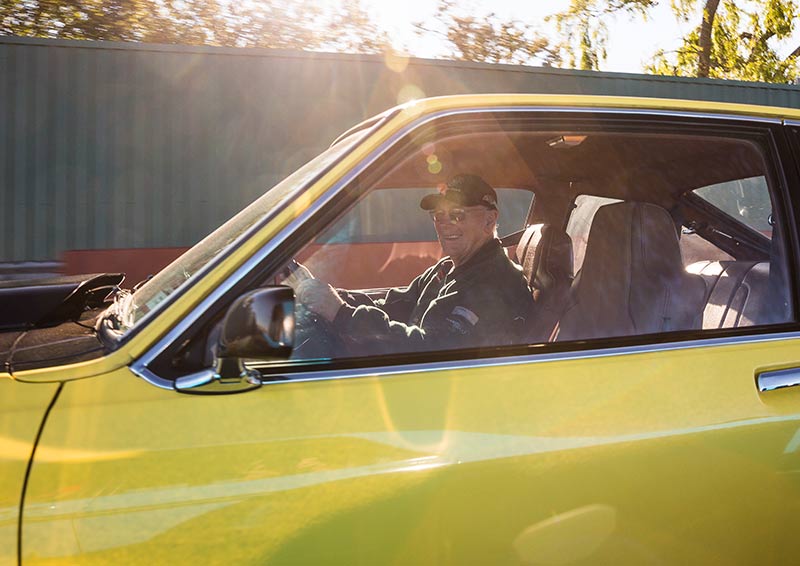 The first I ever drove an A9X was back in Bathurst practice in 1978 – that's a long time ago. The last time I drove one I think was '79, and I don't think I've ever driven one since!
Just to hop into it… It's terrific. It felt better than I thought it would driving around here. It drove nice and straight.
In its day of course it was the best car I've ever driven. I was running in sports sedans and then had gone to touring cars just to run Bathurst. They were just brilliant – absolutely brilliant. They were powerful for their day, they handled good, they stopped good, they did everything well.
They were something new in that mid-sized car – with the 308 engine against the 351, but the car was lighter and a bit more nimble. But of course it was a later design than the HO.
The A9X felt brilliant when I first drove it – like it was on rails around Bathurst.
Did I ever think one would be worth as much as a new Porsche? No, not in my wildest dreams. You know when you didn't have any money they were cheap – you couldn't  give them away. Now you've got a little money, you can't buy them because they're too bloody dear!
It's Mine... Ron Klein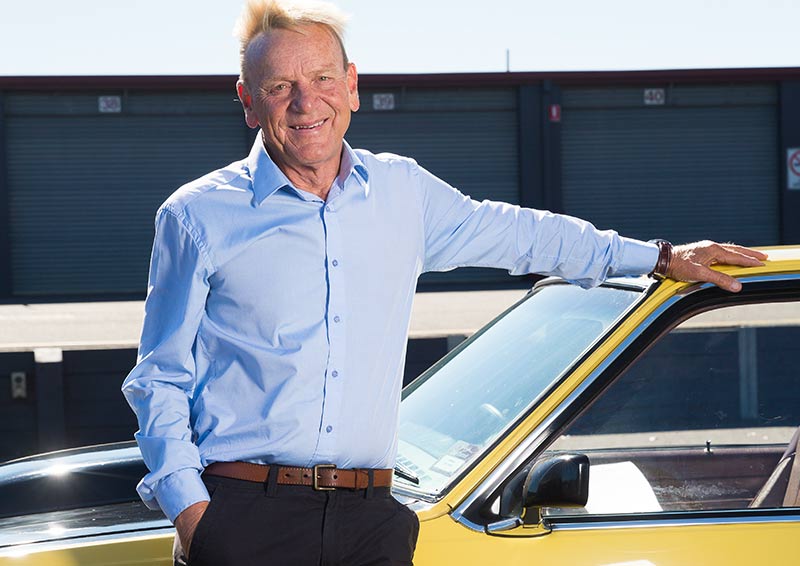 I'll give away my age when I tell this, but when I was 16 the GTR XU-1 came out and that was my ultimate car. I had to have one. I now have a GTR XU-1, a beautiful LJ in Salamanca Red, but the trouble is I bought it when it was 35 years old. So it took me a while to get there and fulfil my dream.
That gave me a taste for Toranas, I think they're fantastic. And of course the ultimate Torana is the A9X hatchback. The opportunity came up to buy it through a Shannons auction about eight years ago. It was passed in and I bought it after the auction.
That one is the third-last hatchback made and about the sixth or seventh last A9X.
It's a beautiful car. It's had four owners and is pretty much original. It's had some paint, but still has its original radio.
It's just beautiful to drive. Get it out on an open highway and sit it on 100km/h and it's just fantastic – it will go all day. 
The best part of driving it: It's the noise – that sound if you can put your boot in. The twin exhaust V8 noise is just great.
Unique Cars magazine Value Guides
Sell your car for free right here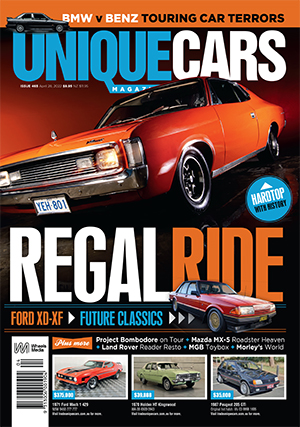 SUBSCRIBE TO UNIQUE CARS MAGAZINE
Get your monthly fix of news, reviews and stories on the greatest cars and minds in the automotive world.
Subscribe