Ultimate survivors: Ford Falcon XY GT x 2
---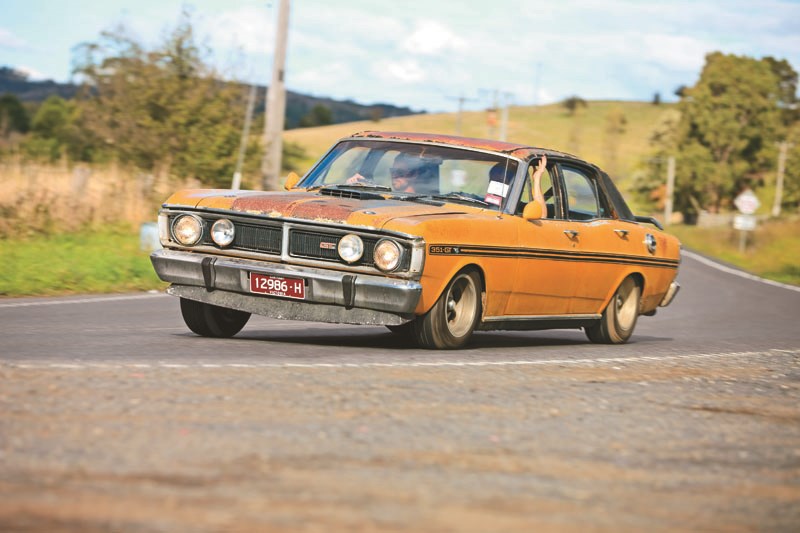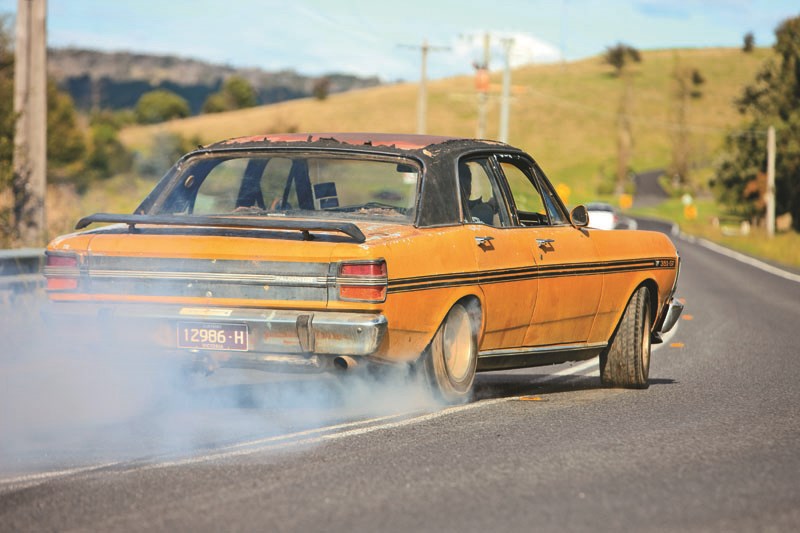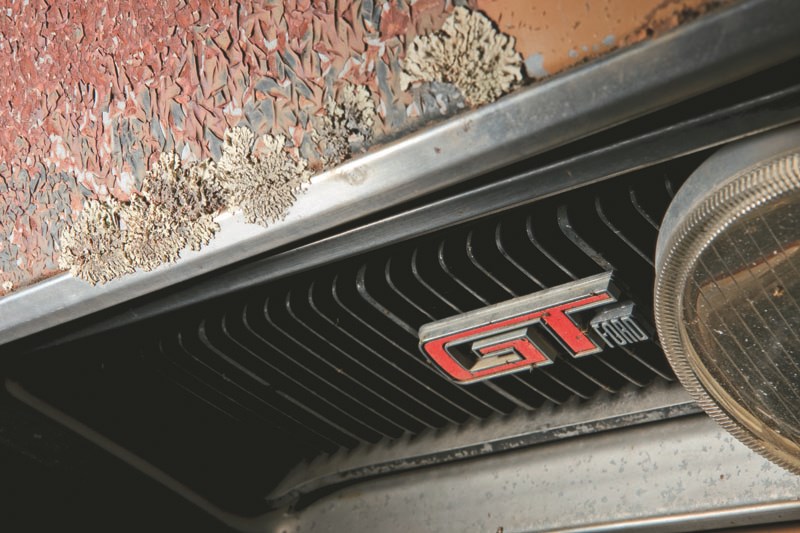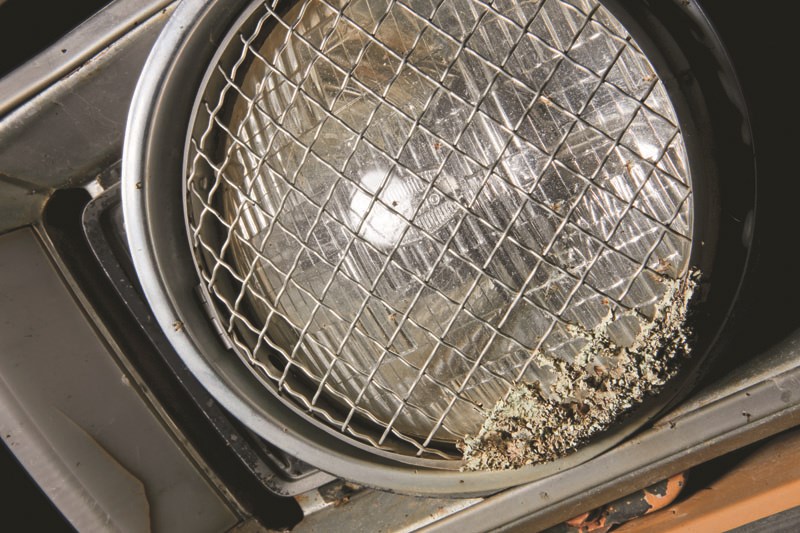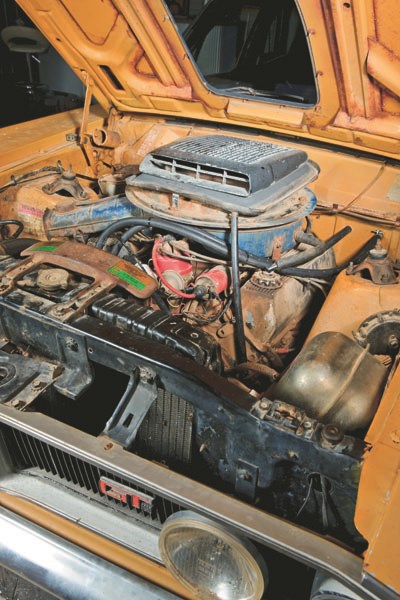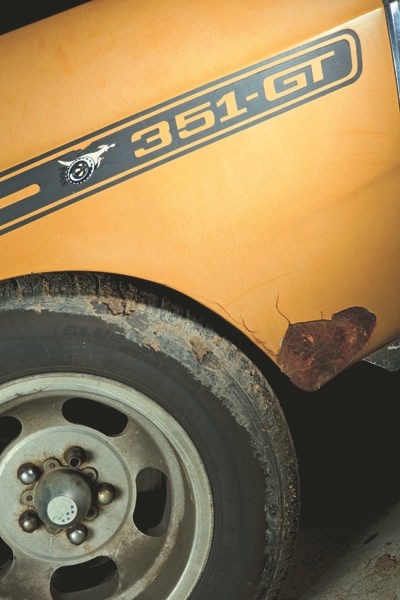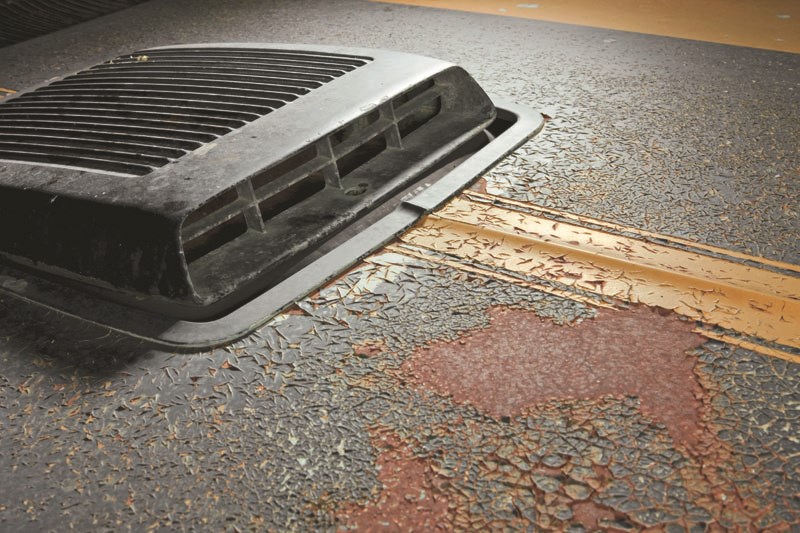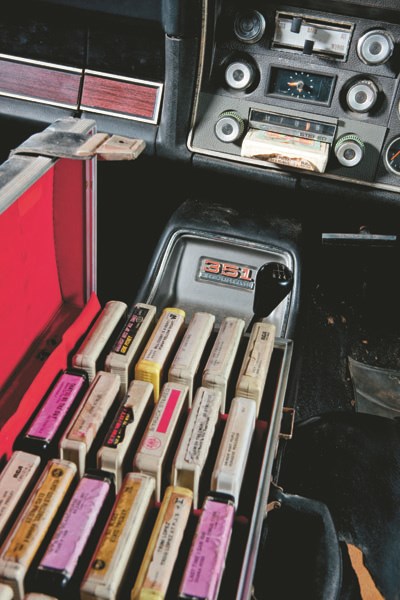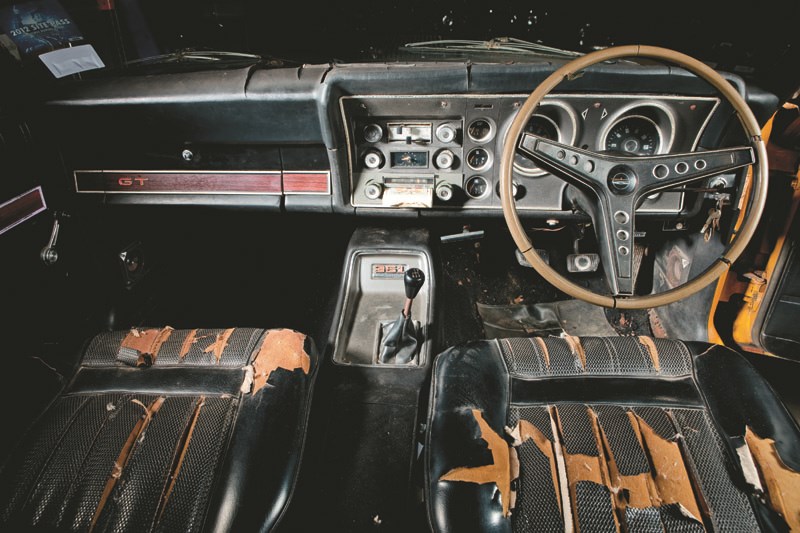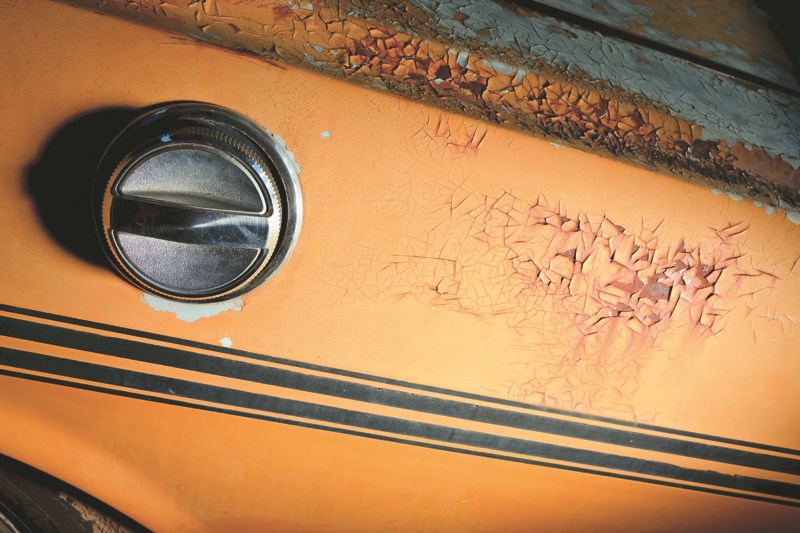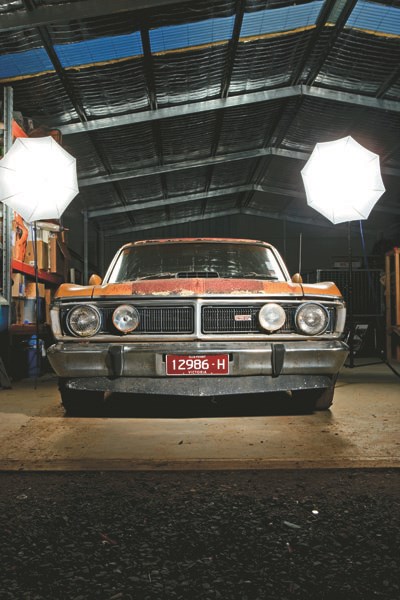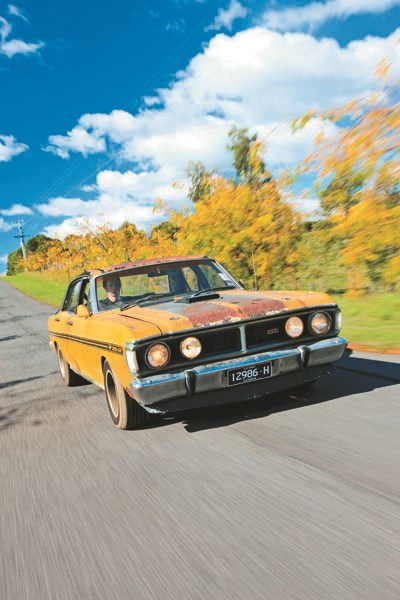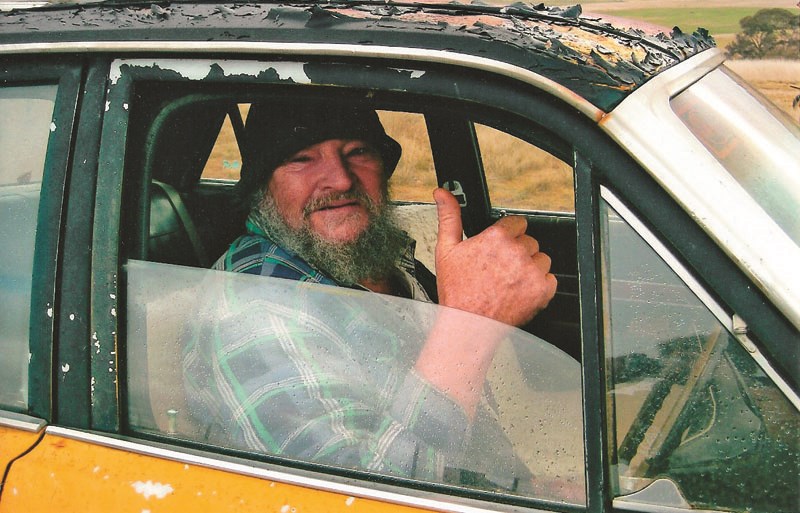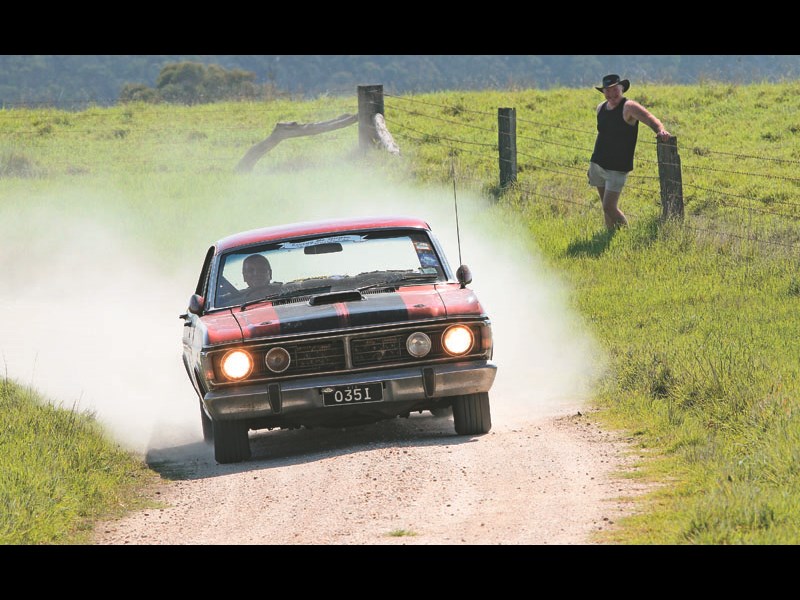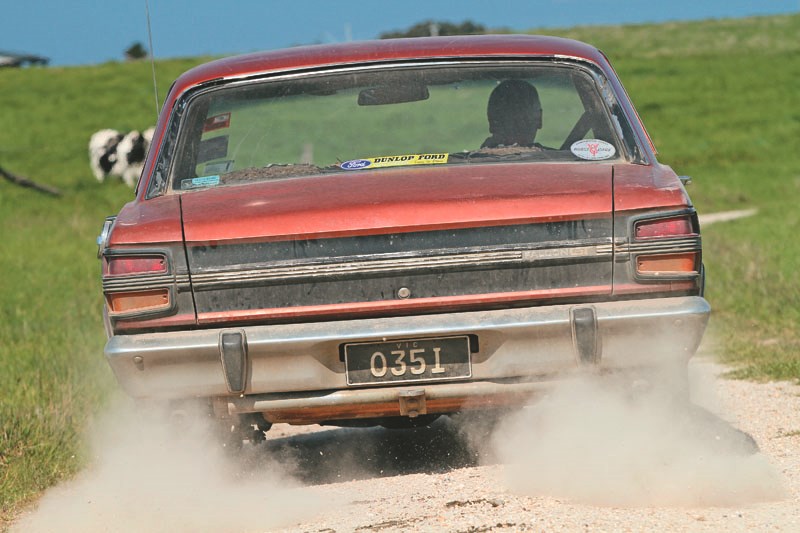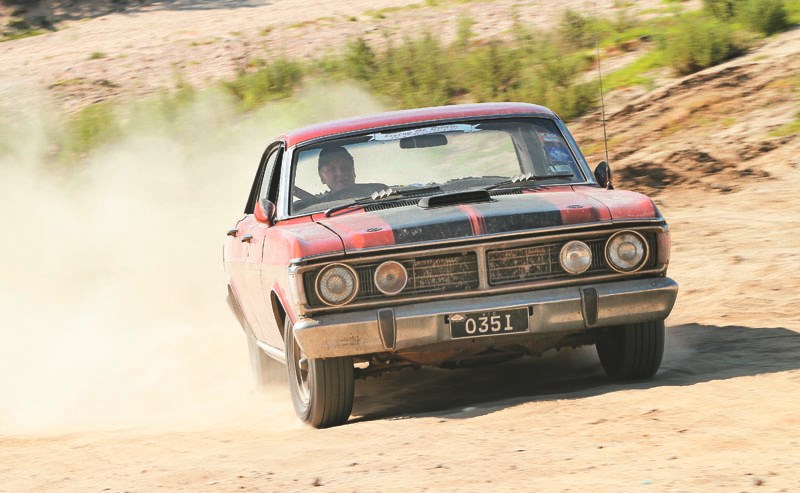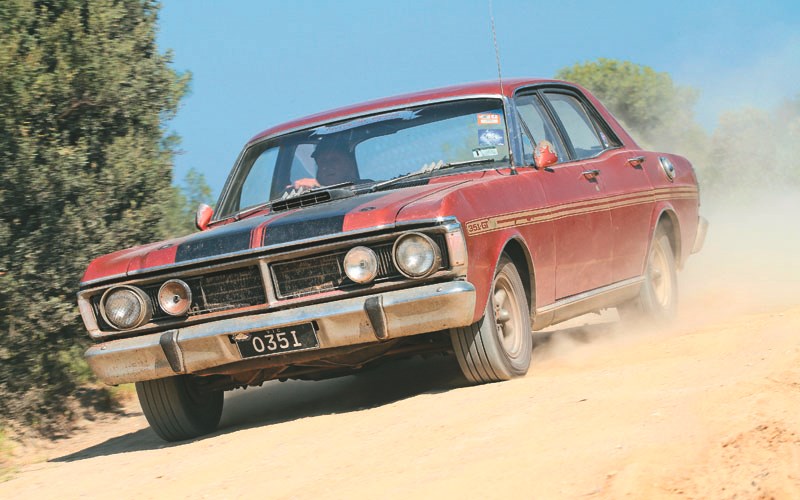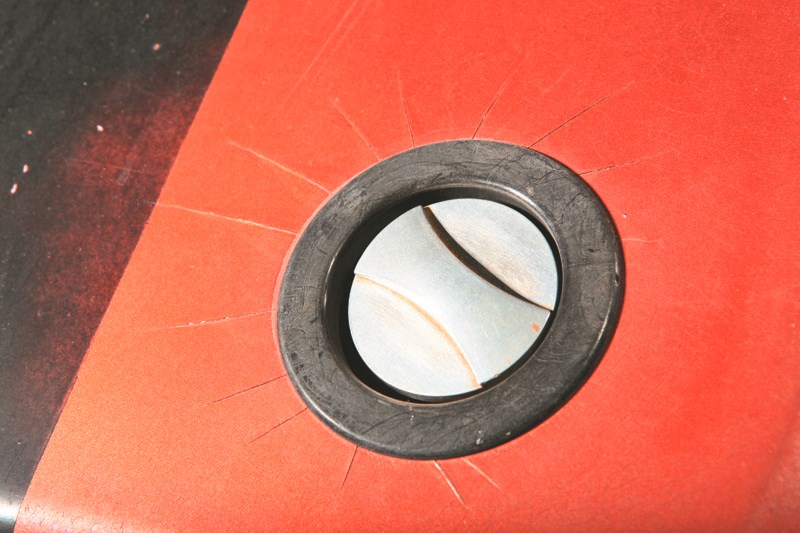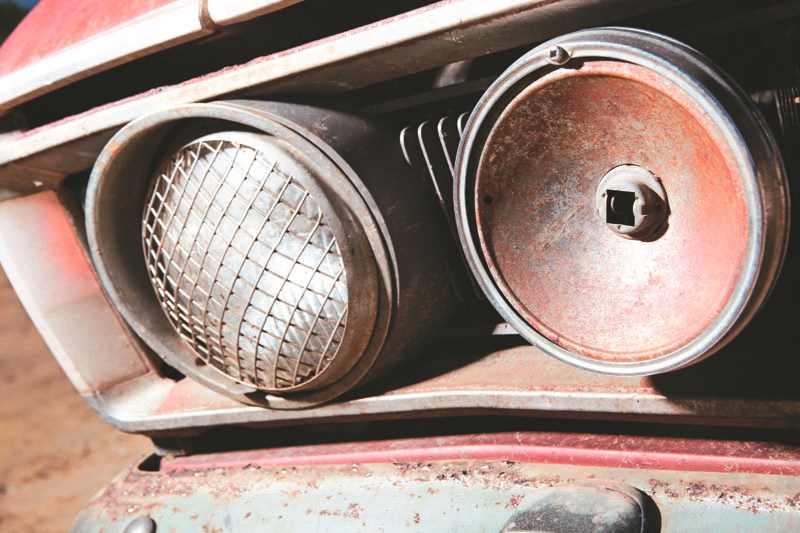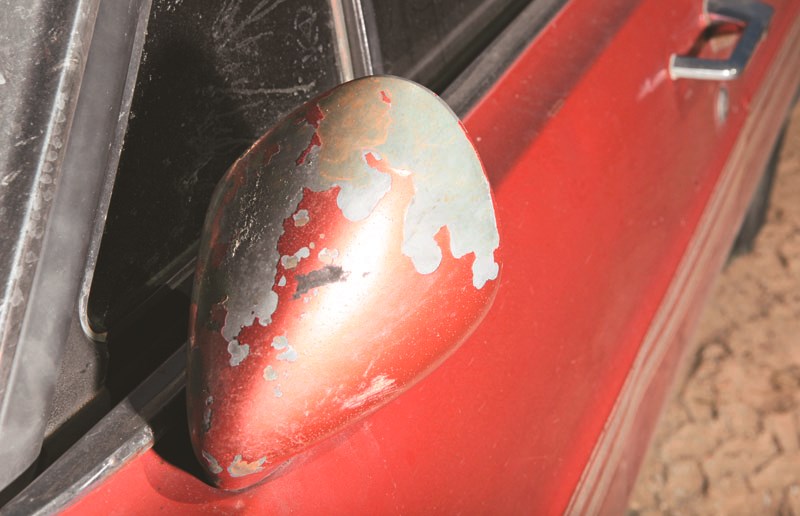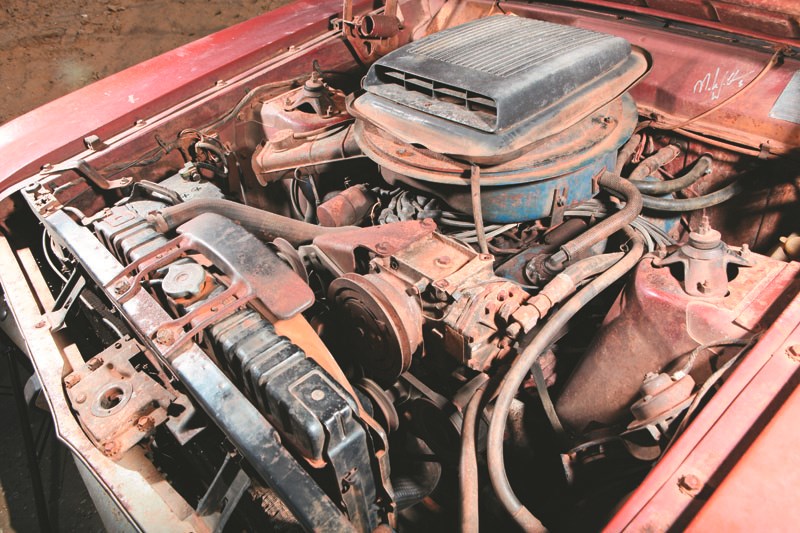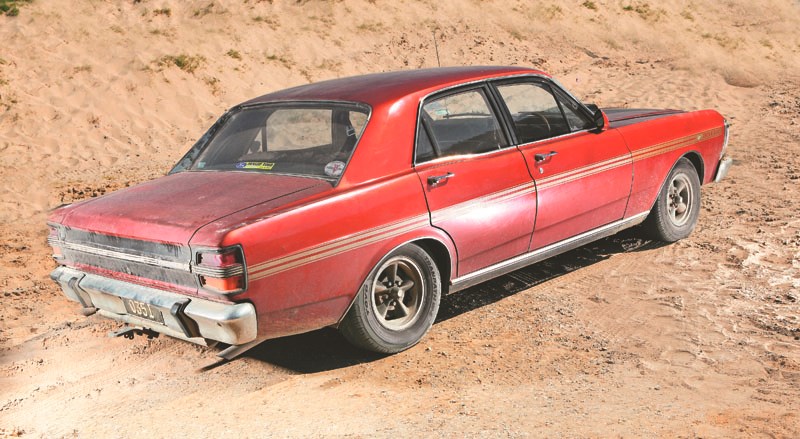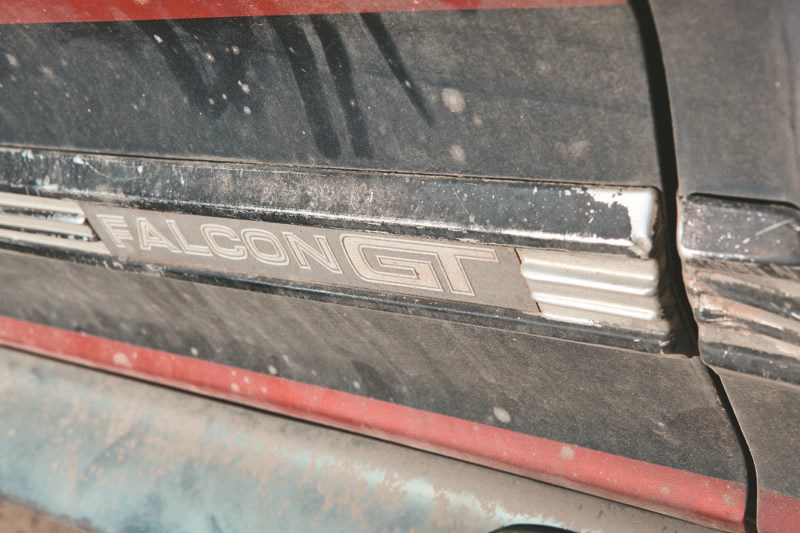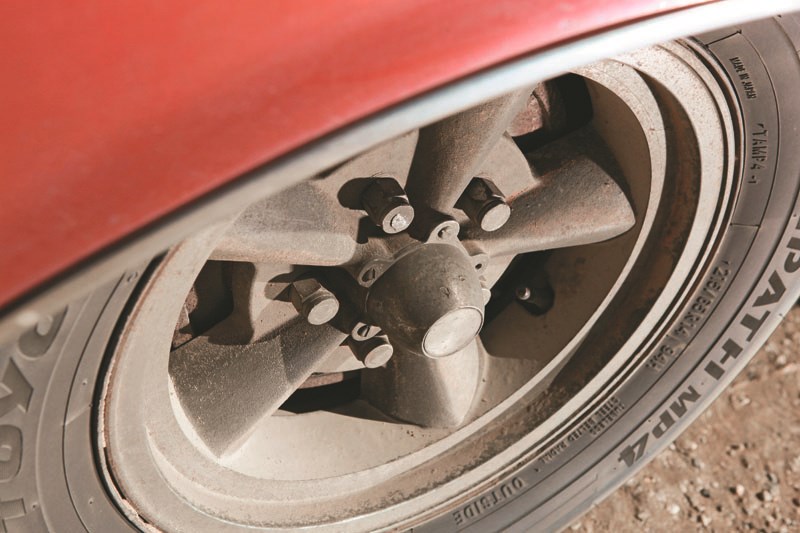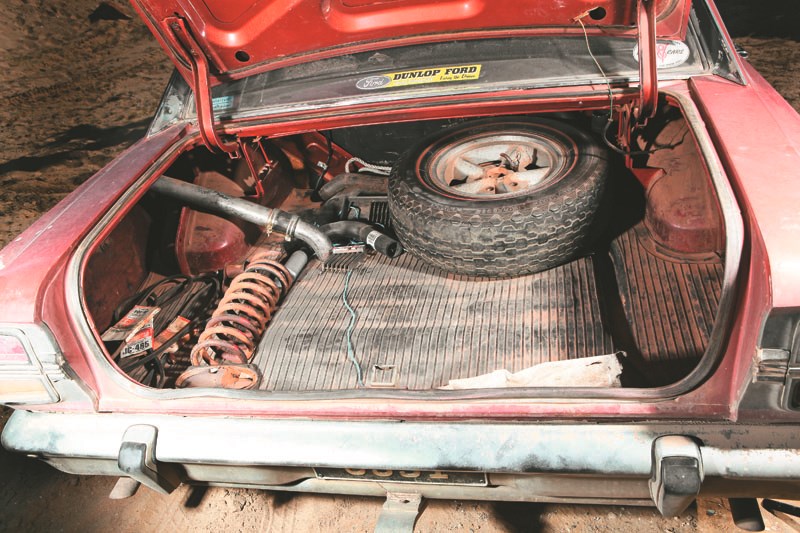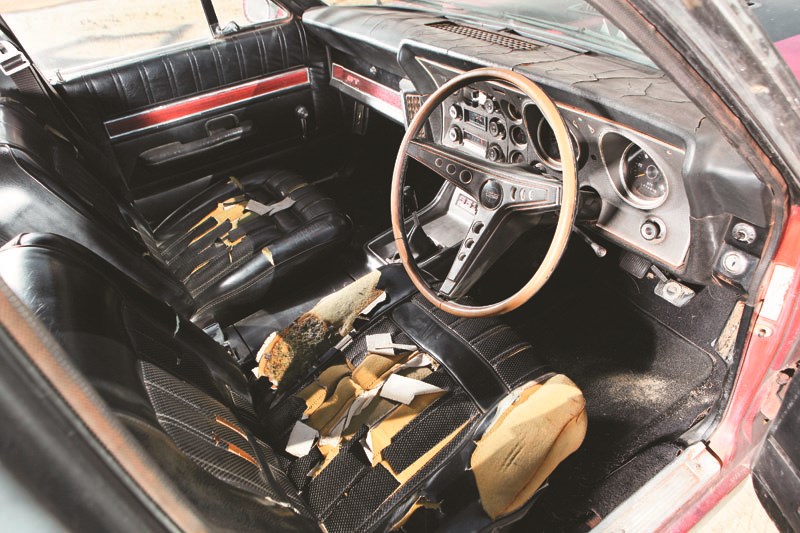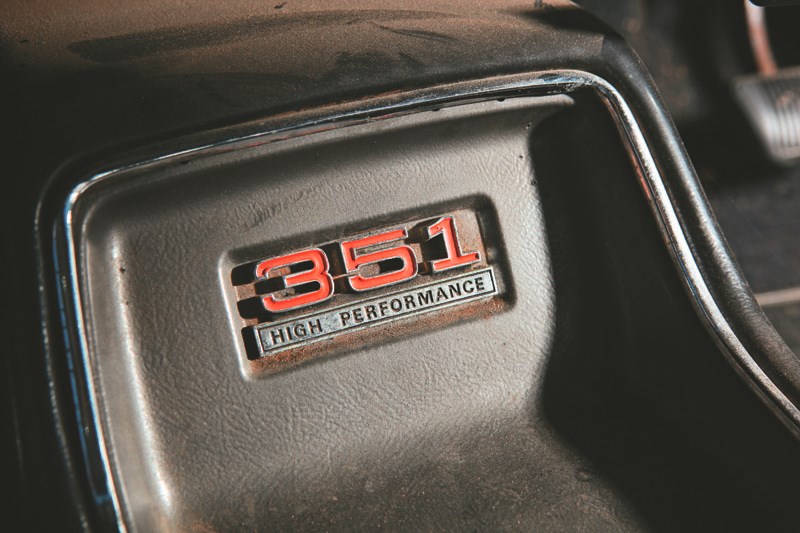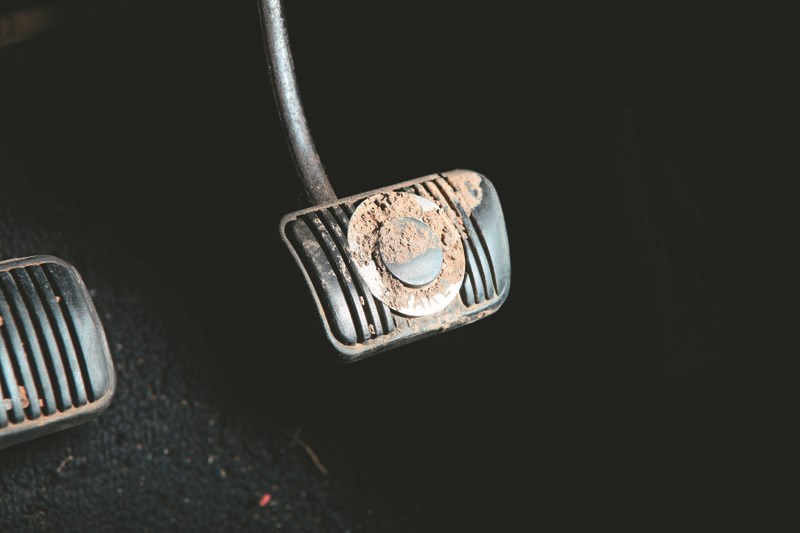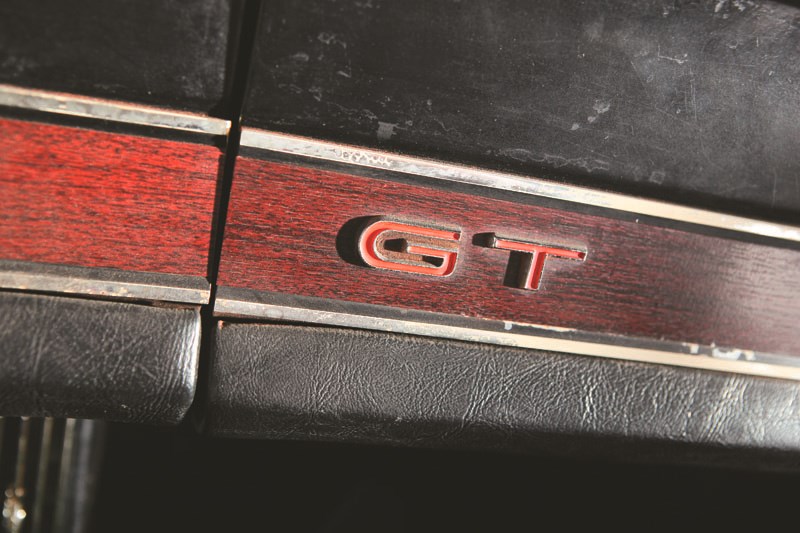 Meet the Outback and the Bushman – a couple of legendary survivor Falcons we encountered five years ago
(From our archives – first published in Unique Cars 337, 2012)
One man's trash is another man's treasure. No doubt some of you are looking at the two XY GTs pictured above and calculating the man hours and dollars required to bring each back to its former showroom glory.
But these cars will never be restored. They are a different sort of show car, cars in which every nut and bolt has a different story to tell, and two owners who are proud to continue the cars' legacy by sharing their stories with the world. These cars will never be restored, but they will be preserved – not as museum pieces but as unique pieces of Australia's motoring history.
Bob Holden, owner of the Bronze Wine 'Outback GT', is a vocal advocate of leaving cars be unless they have deteriorated to the point of being unuseable. "I've had restored cars over the years," he explains. "But they're cars that have needed it to put Ford's history back, not the owner's history. People keep trying to make these things perfect, but Ford never made them perfect."
Ronnie Edington, the owner of the Yellow Ochre 'Bushman's GT' – a car he's known for more than 30 years – has a more sentimental reason for leaving his GT untouched. He intends it to be a tribute to its former owner.
The owners of this imperfect pair threw Unique Cars mag the keys and insisted we experience these amazing cars first hand. Here are their stories...
BUSHMAN
The name provides a hint. For the majority of its 41 years, the 'Bushman's GT' was the property of tree feller John 'Taddy' Kelland. Ronnie first came across Taddy and his XY GT in 1980 in the small Victorian town of Bendoc, near the New South Wales border.
Ronnie was staying overnight on work business and was just drifting off to sleep when he was jolted awake by the bark of a Cleveland 351 firing into life. "I rushed outside where I can clearly remember sighting a beautiful Yellow Ochre GT under dim verandah lights with the shaker shaking violently," recalls Ronnie, who tapped on the window and quizzed owner Taddy about the vehicle. "He sat there for 10 minutes with the heater on while I was freezing my balls off!" Conversation over, they said their goodbyes and Taddy roared off into the night.
Twenty four years later, during another work trip to Bombala, across the border in NSW, Ronnie was talking cars with a mate who mentioned an XY GT sitting under a tree nearby. Despite being a dyed-in-the-wool Holden man at the time, Ronnie figured it was worth a look and, to his astonishment, found himself reunited with the car that left such an impression almost a quarter of a century ago.
Talk about serendipity.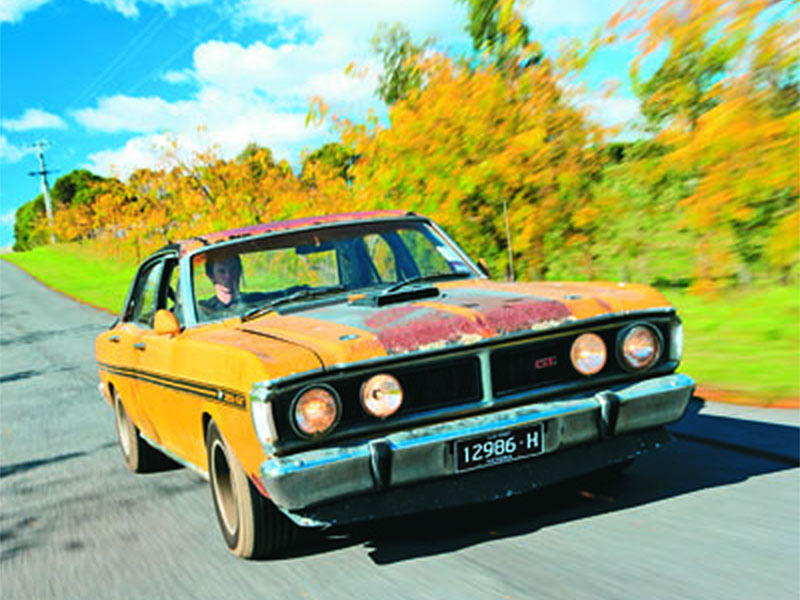 The Bushman's GT was sold new in mid-'71 through John McNicol Motors in Cooma, NSW, optioned with a black vinyl roof, sports mirrors, endurance 164-litre fuel tank and an eight-track player. First registered in the ACT, it returned to Sydney where it was bought by Taddy in 1980, shortly before his fateful meeting with Ron, who informs me that Taddy hated the colour but purchased the car after much deliberation as it was in top condition.
The search for another fast Ford had been on since Taddy's last GT was destroyed in a tragic accident. Rear-ended by a Holden panel van, the car burst into flames with Taddy's brother inside, while he and his wife escaped. The twisted, charred remains of the Falcon's shell sit on Taddy's property to this day.
Taddy's new GT was drafted into daily-driver duties, commuting from Bombala to Delegate where he worked. But an accident in 1983 brought Taddy's career as a tree feller to an end. While the car remained in daily use, it slowly fell into disrepair and was parked in 1997, where it maintained its tree-side vigil for the next 14 years. Fully intending to bring it back to life, a lack of funds and Taddy's failing health – he was diagnosed with cancer in 2007 and given three months to live, yet, tough as nails, is still with us – meant the Bushman's GT stayed put.
Since re-discovering the car, Ronnie had been keen to purchase it, but such was his emotional attachment to the car that Taddy refused to let it go, regardless of how ripe the financial carrot dangled in front of him was. Ron would have to convince him to part with it another way. Periodic visits were made to check on the car, and Ron took Bob, the owner of our other feature XY, to see the car to get a second opinion and allow Bob to share his passion for preserving automotive history.
"In 2011, Taddy contacted me to tell me about his illness and to see if I was still interested in buying the car," explains Ron. "He let me know three other parties were interested but said, 'Ron, I really believe you were meant to have this car'." A collection party was organised – Ron, his son Danny and father Jim – and Taddy steered his GT one last time, starting the car for the first time in 15 years and driving it onto the trailer, ready for its next chapter.
Ron recalls that seeing a car that had played such a huge part in life leave his care was very difficult for Taddy. "When we loaded it on the trailer and were about to drive off I said, 'Thanks John'. He said 'I love that car, I'll never forget it'."
Having the secured the prize, Ronnie took stock of what he'd just bought. The floor was dry and free of rot, but the lower doors and rear quarter sections needed work: "My son's a panel beater and spray painter and he said, 'I can fix this in a week, these are normal repair sections'" – the point being to preserve the car's history, not let it disintegrate. New suspension bushes, brake rotors and pads and tie-rod ends were fitted, and the car was ready for the road: "the [roadworthy] inspector was amazed at how little needed to be done," says Ronnie.
"We got the safety inspection done and I thought, 'this car has got a beautiful story'. I rang up Taddy and said 'John, I'm considering about leaving the car as it is' and he asked why? I said, 'I want this car to be a part of your life and I want to be someone that's looking after this car for you – it's always going to be your car'. He got very emotional and he understood."
Apart from the work mentioned above and a good service, the car remains untouched. The Cleveland received some tweaks during Taddy's ownership, bringing it closer to Phase III specs, and it feels like it's making at least every one of its claimed 224kW from behind the wheel.
"I want to preserve it as it is, I want people to share the experience of it," says Ronnie proudly. "If you restore it once, you might as well restore it a dozen times. I feel I'm giving it a second life because it's getting driven, not rotting away. These are the type of cars that are going to become the big thing – untouched."
SPECIFICATIONS
1971 Ford XY Falcon GT
Engine 5763cc V8, OHV, 16v, four-barrel carburettor
Power 224kW @ 5400rpm*
Torque 515Nm @ 3400rpm*
Weight 1524kg
Gearbox 4-speed manual
0-400m 14.8sec (estimated)
Top Speed 220km/h (estimated)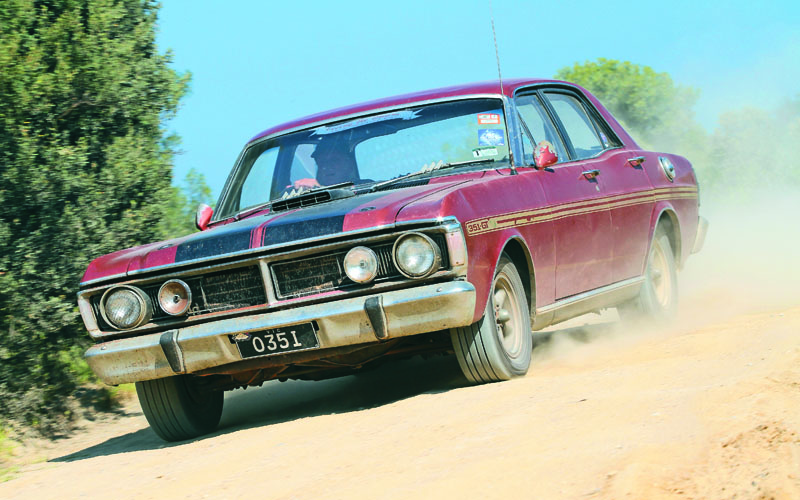 OUTBACK
Bob Dunlop's 'Outback GT' is fairly well known – those who see it tend to remember it! It's been kicking around the show scene for a few years now and if you haven't seen it at one of the many shows Bob attends, chances are – if you're a Victorian at least – you've seen it on the road during the thousands of kilometres he clocks in the XY each year. "If I can drive it daily I will," says Bob. "This is the whole mindset I'm trying to change. These cars were daily-driver cars – I drive an old muscle car every day of the week."
The Outback GT was ordered by a New South Wales shearer in December 1970, who used his XR GT as a trade-in to jump into the latest and greatest XY. Specced in Bronze Wine with black trim, it was optioned with a manual radio and big fuel tank due to outback isolation, and factory air-conditioning to combat the searing summer heat. Other boxes ticked were the tow bar (for towing the cattle), sports wheels, and the front spoiler was deleted as it wouldn't have lasted long in the bush.
Used as a farm hack for almost 20 years, the car was parked in the shed in 1987 after the shearer's wife began to have trouble steering and parking it while doing the shopping. There it remained until Bob unceremoniously made the rats, the chickens and "a million redback spiders" homeless in 2005 by purchasing the car.
At this point in the story we usually start detailing the long process that brought the car back to its showroom glory. Not this time. Bob couldn't be prouder of the scars his car wears as a result of its years of hard toil. The underfloor has copped a hammering, the sump is concave, the seats are shredded and there are two dents above the windscreen where bums have sat watching the football. "There's no panel beater, anywhere in the world, that can make that car look like that," Bob rightly says. "They can make it look like something else, but why have that? It's lost its identity."
The Outback GT shows evidence of a body repair – performed before the car left the dealer – and the body stripes on each side of the car are now a different colour. "[The] stripes were made by two different manufacturers so they had a permanent supply," Bob informs me. "They fade at different rates."
 Practicing what he preaches, Bob only did the bare minimum to get the XY back on the road. "When I first got the car I pulled the door trims off, the rear scuttle out, the front guards out, took the boot out and I got nearly two buckets of red dirt out of this car," Bob recalls. "I fish-oiled everything [but] I had a little repair done on the sill because it was starting to rust. I'll show you how I detailed it." Bob pulls his iPhone out and shows me pictures of him doing donuts in a mate's paddock, concealing the little bit of fresh black paint with layers of mud.
Bob was told the GT wouldn't run due to a seized engine, but a change of starter – and despite 18-year-old leaded fuel in the tank – the old girl coughed into life. Four new tyres, a tie-rod end, front brake pads, sway bar bushes, and a new exhaust system got it roadworthy, and Bob enlisted good mate Mick Webb – the engine guru we covered for TCM last month – to prepare the Cleveland for constant use.
"I rang Mick and said, 'I've got a motor, rebuild it – I don't know what's wrong with it – [but] I won't pay you if you clean that motor.'" Bob laughs. "He said 'what kind of drugs are you on Bob?'" Such is Bob's dedication to maintaining the appropriate patina, when the engine required a new hose, he dug out his bucket of red dirt and coated the offending new part to make sure it matched the rest of the engine bay. Call it de-restoration.
The seats are, believe it or not, re-trimmed. The original bases had collapsed so the tatty trim was transferred to a more stable platform. The block of wood that supports the seat adjuster remains, however. The GT's steering issues – the reason it was confined to the shed for 18 years – were traced to a broken front spring.
Life for the GT isn't about to get any easier, either, as Bob fully intends to keep using his XY in ways its maker didn't perhaps envisage. "We have fun with this car – we take it out into the bush," he says smiling. "We don't abuse it, but how can you hurt it any more? Someone's going to have this car when I go. We're all only minding these cars, we don't own them. We think we do, but we don't put them in coffins so there's always going to be someone who owns them after us. I've spent big money on restorations but [the Outback GT] will never be restored. It'll stay as rough as it is."
SPECIFICATIONS
1970 Ford XY Falcon GT
Engine 5763cc V8, OHV, 16v, four-barrel carburettor
Power 224kW @ 5400rpm
Torque 515Nm @ 3400rpm
Weight 1524kg
Gearbox 4-speed manual
0-400m 15.0sec (estimated)
Top Speed 215km/h (estimated)
Unique Cars magazine Value Guides
Sell your car for free right here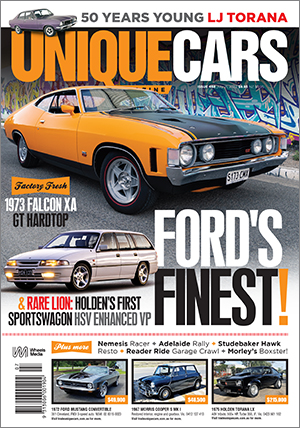 SUBSCRIBE TO UNIQUE CARS MAGAZINE
Get your monthly fix of news, reviews and stories on the greatest cars and minds in the automotive world.
Subscribe