The Mopars you missed (or did you?) – Charger E38 & VC V8 wagon
---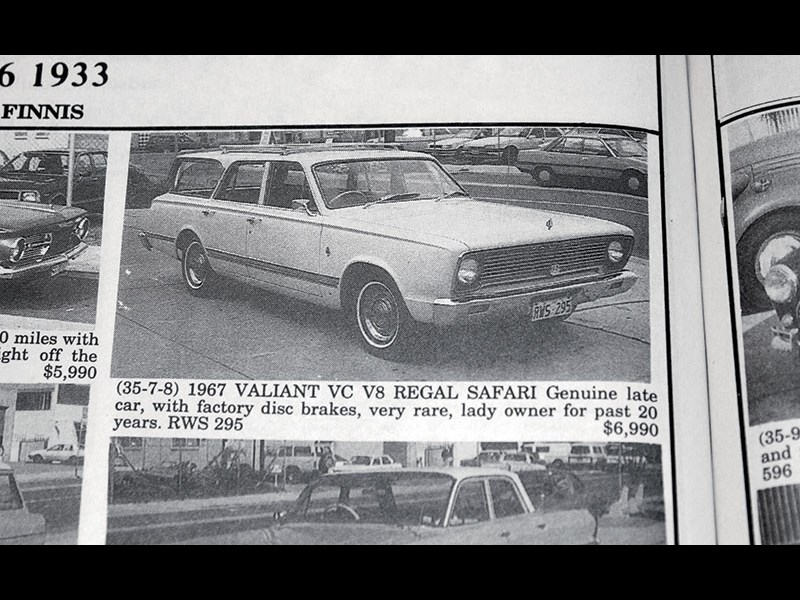 Valiant VC V8 wagon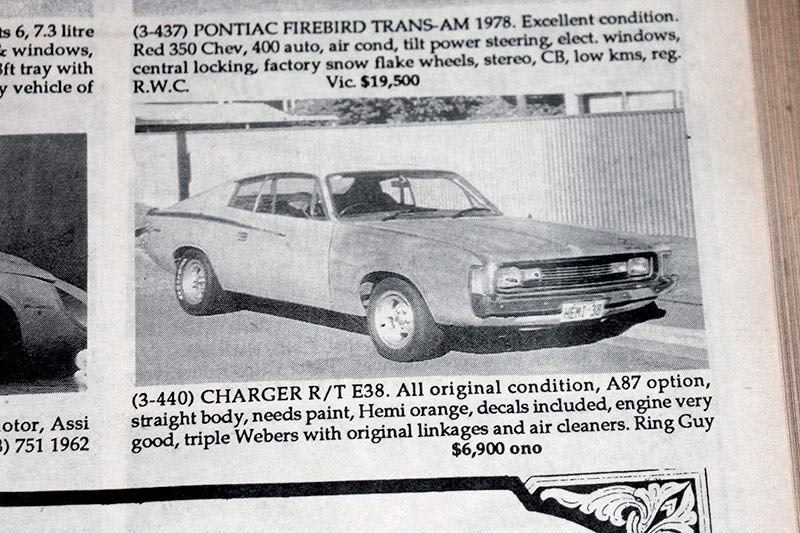 Uncle Cliff continues his famous tour through our old classified ads.
Chrysler Charger E38 - advertised March 1990
Despite scarcity and a Series Production heritage, this Charger was by 1990 just another cheap and clapped-out old performance car.
The asking price at the time would have bought a decent Toyota Corona and while an E38 in similar condition would today be gleefully seized upon for restoration, 25 years ago it was most likely seen as a source of spare parts to help keep a better one running.
Hopefully it didn't meet that fate because only 316 E38 Chargers were built and excellent survivors are now vastly more valuable than was a banged up example with patchwork-quilt paint. 
Then $6900  Now $100-110,000 (restored)
Chrysler VC V8 Wagon - advertised September 1995
In 1965 Chrysler slotted a V8 into its Valiant Regal and radically altered the Australian car market.
A year later the handsome VC series appeared and brought with it the first Australian-built family V8 wagon.
The sedan remained more popular though and locating a wagon is a real challenge.
Were hoping this one survives and remains in similar condition to when it was decorating Michael Finnis' South Australian sales yard.
At a tough time for car sellers, the 1995 money was fair and would have climbed considerably due to recent heightened interest in 1960s Valiants.
Then $6990  Now $20-25,000
(first published issue 380)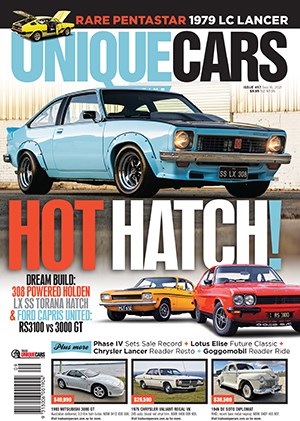 Subscribe to Unique Cars Magazine and save up to 42%
Australia's classic and muscle car bible. With stunning features, advice, market intelligence and hundreds of cars for sale.
Subscribe