1959 Pontiac Star Chief review - Fantastic Fins part 1/10
---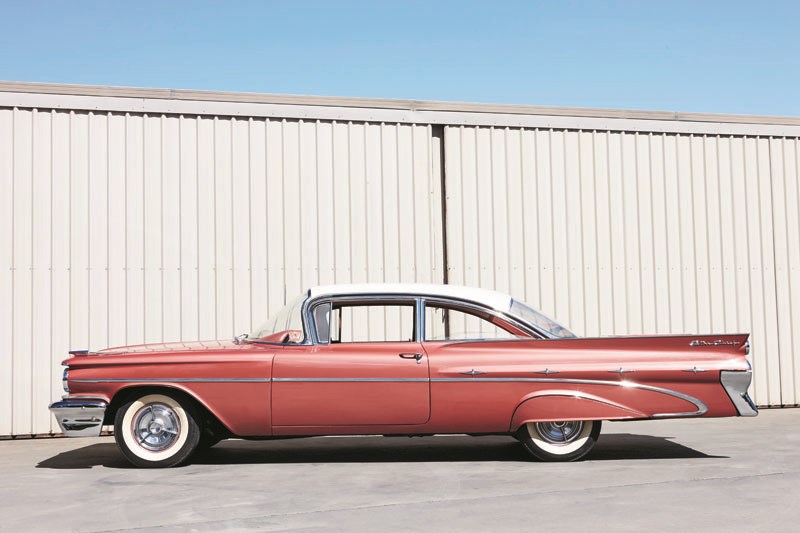 Pontiac Star Chief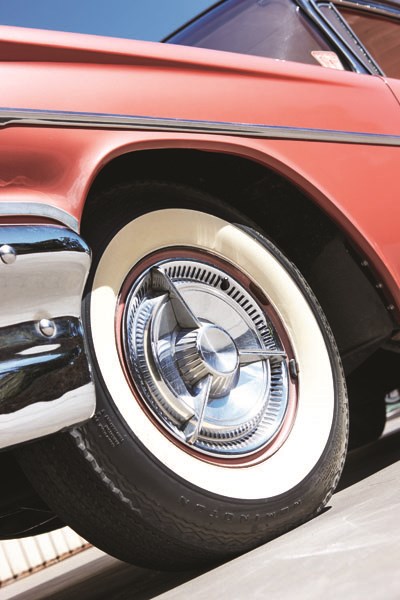 Pontiac Star Chief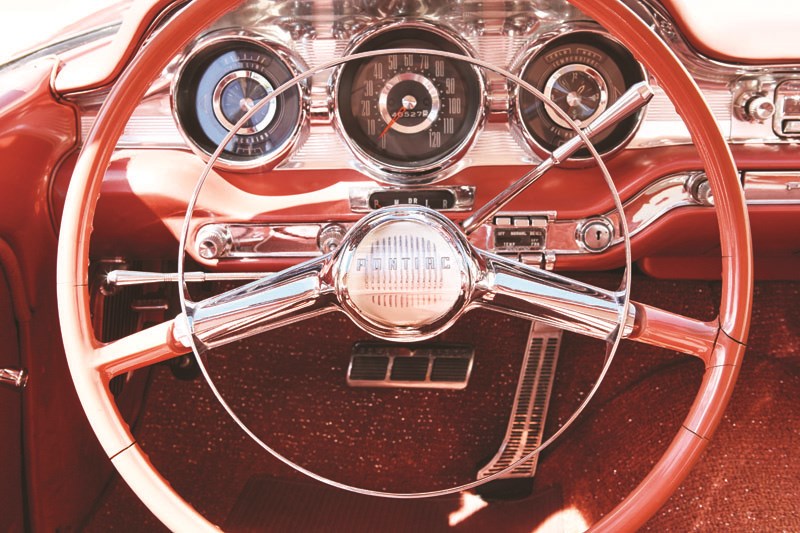 Pontiac Star Chief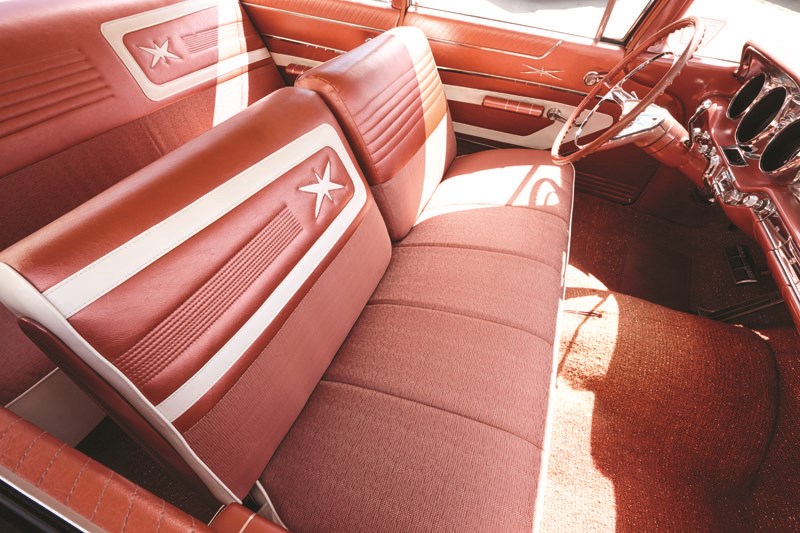 Pontiac Star Chief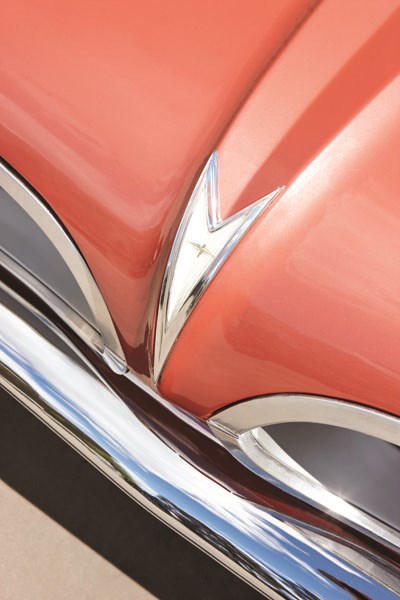 Pontiac Star Chief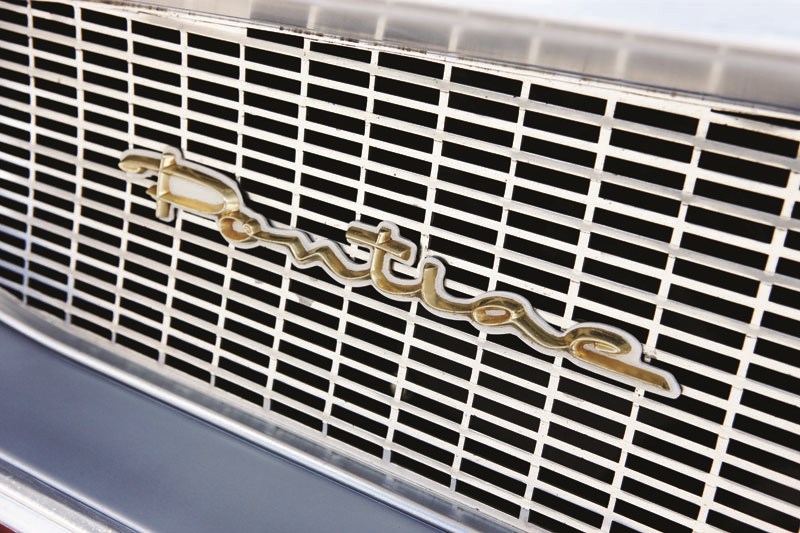 Pontiac Star Chief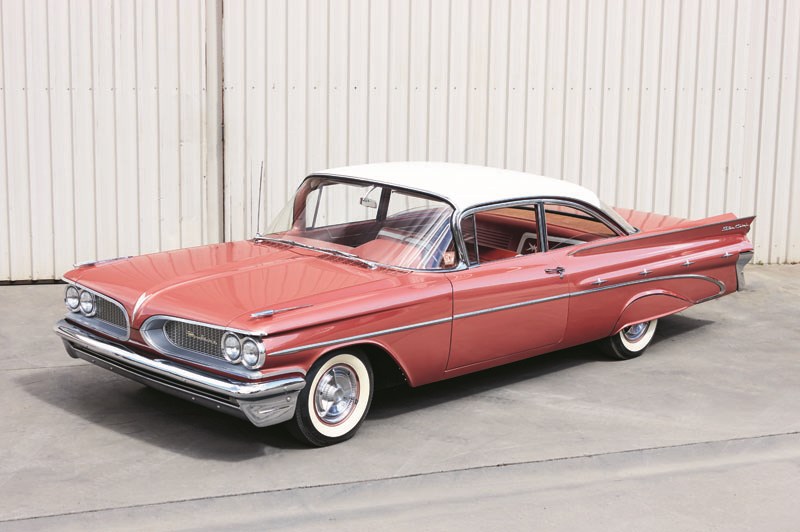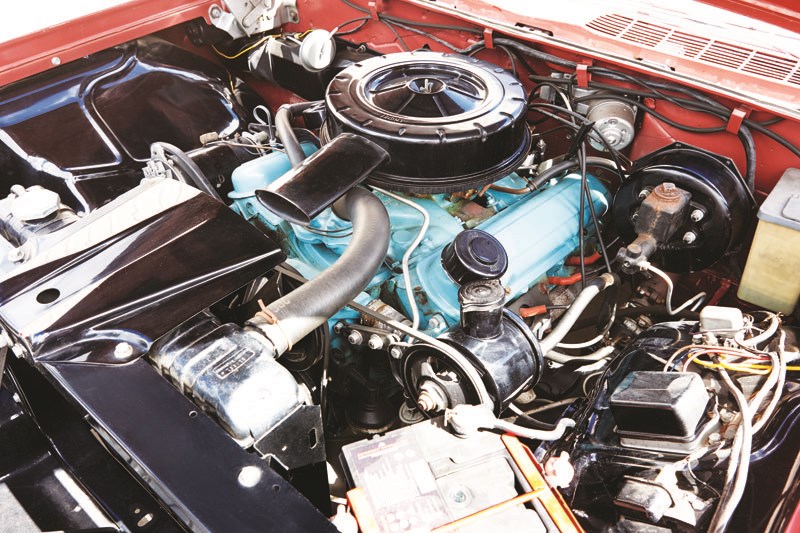 Pontiac Star Chief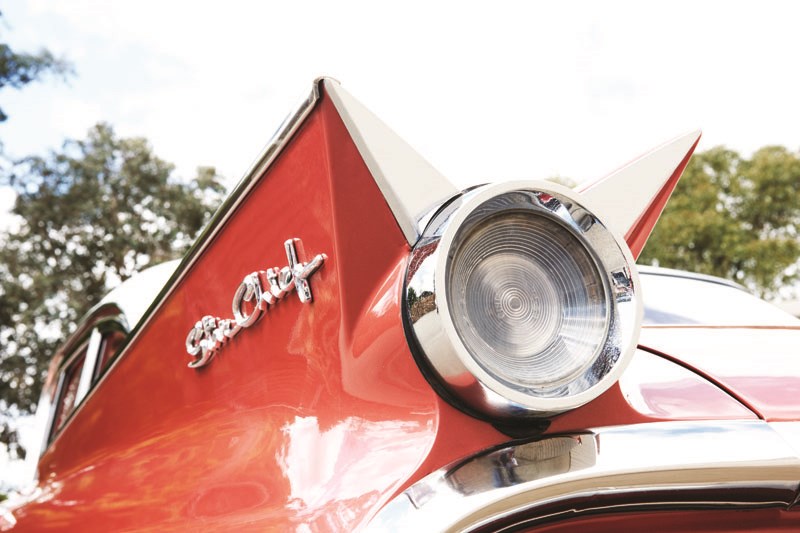 Pontiac Star Chief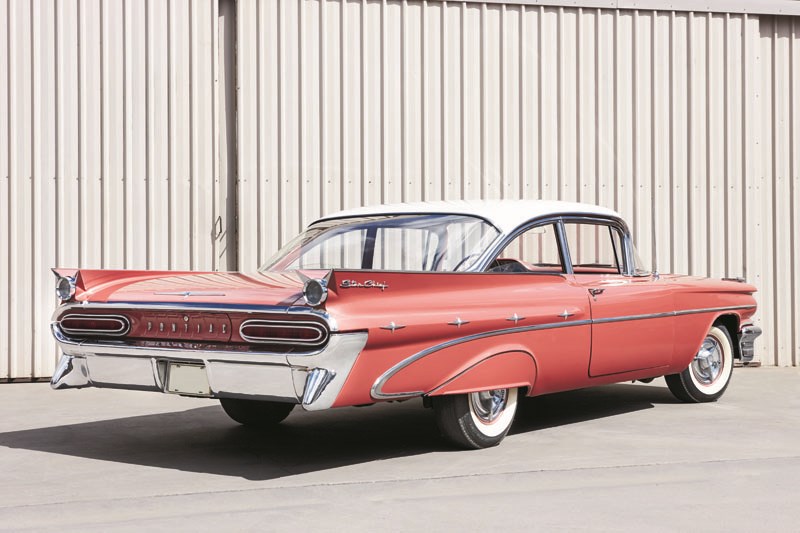 Pontiac Star Chief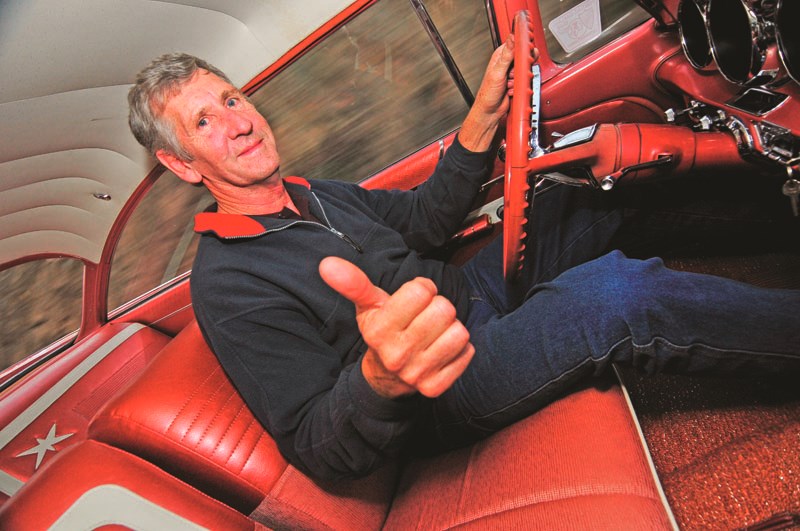 Pontiac Star Chief - owner Bob Bond

It's 1959 – the pinnacle of the big fin and lavish chrome era. Elvis Presley was serving in the military in Germany, Eisenhower was USA President and Menzies was Australian Prime Minister. Over in Detroit, General Motors and Chrysler seemed to be running a competition to see who could produce the most flamboyant car and they were pretty evenly matched. Here's one of the star cars – the Pontiac Star Chief.
1959 Pontiac Star Chief
Something had to be done, and quickly. By the mid 1956 Pontiac's image was that of grand old dowager of the General Motors stable  – nice enough, but a little stuffy and certainly not prone to foolishness like performance. Seeing they were in trouble, management went for the unsurprising tactic of bringing in new talent. At the head was Semon E. Knudsen, a second-generation car industry bod who had spent time with the company's Allison division, plus Detroit Diesel.
As new bosses often do, Knudsen started putting together his own team. First job was to poach senior engineer Elliot M Estes from Oldsmobile. Apparently Estes was a little uncertain about the switch – Pontiac was already 'on the nose' by this stage – so the move represented a risk. Still there must have been some glimmer of hope in there. Third and, these days, by far the most significant appointment was John Z DeLorean. Yep, that DeLorean. The man who climbed to the top of the corporate ladder in the American auto industry, who built a controversial car (accidental star of Back to the Future) with his name on the side and whose career ended in disgrace. He came across after a promising early career at Chrysler and Packard.
The crew didn't take long to make their mark on the company. At the suggestion of another engineer/designer, Charles M Jordan, the firm toyed with the idea of radically changing the look of their offerings, for a more aggressive and eye-catching stance. This became known as the 'wide track' series and the changes were substantial. We're talking a front track that went from 1492mm to 1618mm and a rear that jumped from 1509mm to 1625. That was enough to visually change the proportions of the car and probably helped just a little with stability. Mate that to a long 124 inch (3150mm) wheelbase and you end up with a vehicle that looks lower, wider and longer.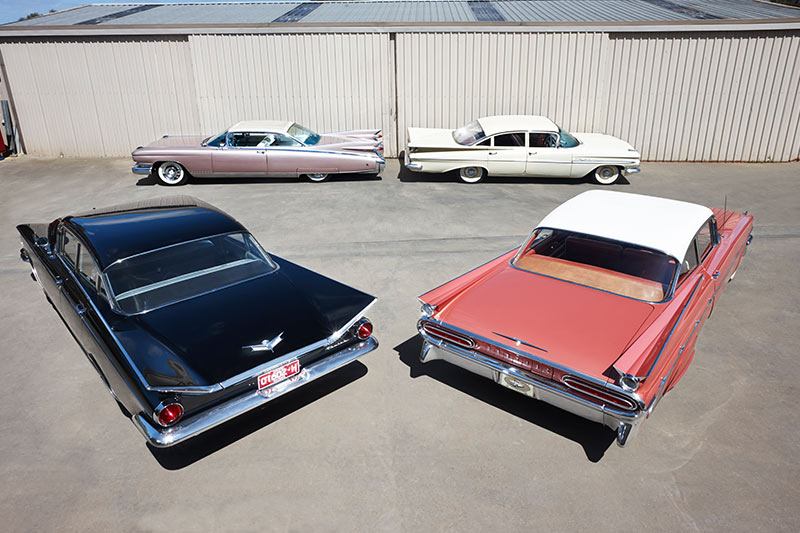 Clearly the talent pool was working. In an interview for Collectible Automobile, Jordan commented: "These three guys (Knudsen, Estes and DeLorean) made a great team and really, between them, they reinvented Pontiac, gave it a lot more personality and vitality than it had in the old Silver Streak days." So by the 1959 model year, barely 18 months after they'd taken over, the team has succeeded.
Perhaps the biggest catalyst for this change was some low-level sleuthing. Jordan went driving past a Chrysler holding pen and saw a herd of the new offerings for 1957. In his words: "They looked so clean and lean, with that thin roof, those nice proprtions, and the fins; just the opposite of what we were working on at GM at that time."
So the car you see here, the 1959 Star Chief, is hugely significant in Pontiac history, as it represents what was seen as a make-or-break year for the company.
Under the panelwork is a forerunner to the GTO running gear, namely a 389 V8 with Hydramatic transmission.
Pontiac backed the relaunch with a serious motor-racing program, which paid dividends. It won the Daytona 500, the Darlington 500 and Pikes Peak that year. Plus, Pontiac was nominated Car of the Year by Motor Trend magazine, helping the brand reach number four in the sales charts.
The Sunset Glow colour scheme is a rare one these days and it's nice to see little details such as the specked carpet and the big stars on the corners of the seat backs.
Closely related to the Catalina and Bonneville ranges of the day, the Star Chiefs were sold as two-door, four-door and Vista hardtop variants.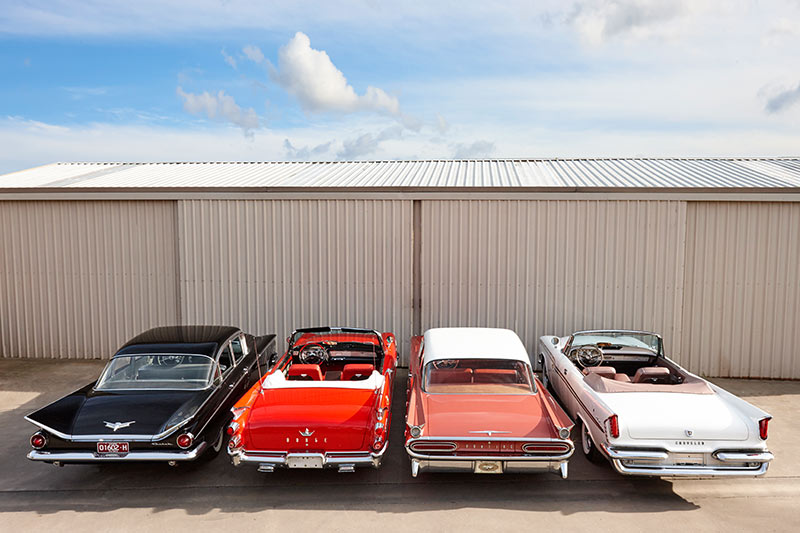 OPTIONS
OPTIONING your Star Chief could become a full-time job. In addition to stuff to make it shinier or prettier, you could add a power booster to the hydraulic drum brakes – something that would be a necessity in this day and age – or a Safe-T-Track limited-slip diff, which would be handy if you lived where it snowed.
Our favourite, however, is the Sportable Transistor Radio. If you thought plugging your phone/MP3 player into your car was the last word in portable tech, think again. Back in 1959 this ingenious radio could be removed from the dash and used as a portable, recharging whenever it was returned to the car.
VALUE GUIDE
FAIR $14,000
GOOD $24,000
EXCELLENT $34,000
(Note: concours cars will demand more)
PONTIAC OWNER
Bob Bond
I BOUGHT that car out of Florida from a dealer (Golden Classics) down there. It had 40,000 genuine miles and a full rotisserie restoration.
Being a 59 is the pinnacle of the fin years – and it's very hard to find a Star Chief as good as this one.
It was another purchase by remote (over the internet and phone). I only ever went to America once, to buy a couple of motorhomes – and we wasted so much time looking for things that weren't there or over-described, nobody turned up, or a long way further than they said. I find with everything I buy, you can do your homework from here, it's easier.
The target market for this car was probably the sports-minded person, someone who likes something with a bit of GM style with performance. Someone who
might have gone on to a muscle car in the 60s.
It's very quiet and smooth, Unfortunately the rag-type tyres mean it just dives all over the road every time it sees a shadow! If I was using it more regularly I'd put radials on it.
Unique Cars magazine Value Guides
Sell your car for free right here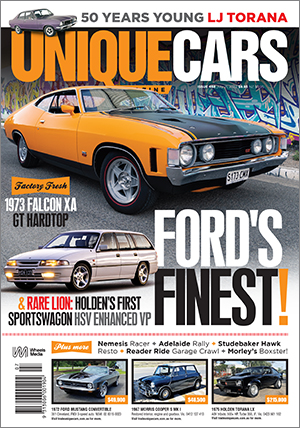 SUBSCRIBE TO UNIQUE CARS MAGAZINE
Get your monthly fix of news, reviews and stories on the greatest cars and minds in the automotive world.
Subscribe