1959 Plymouth Sport Fury Review - Fantastic Fins part 6/10
---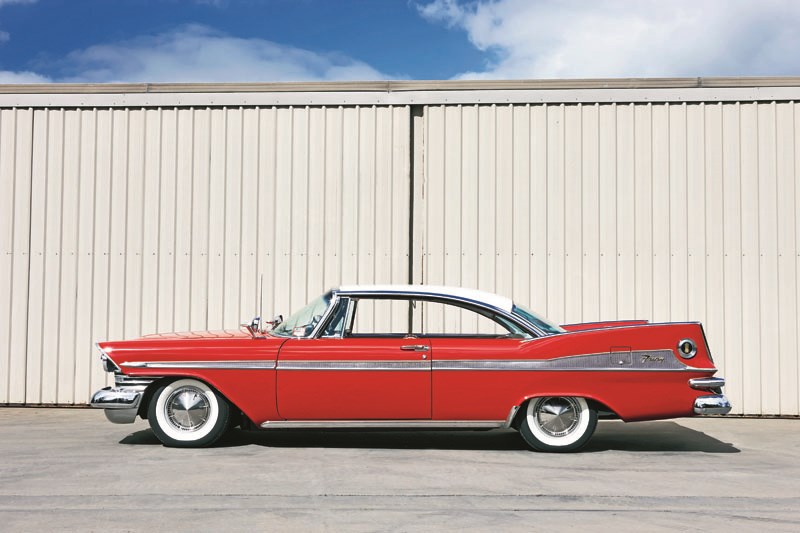 1959 Plymouth Sport Fury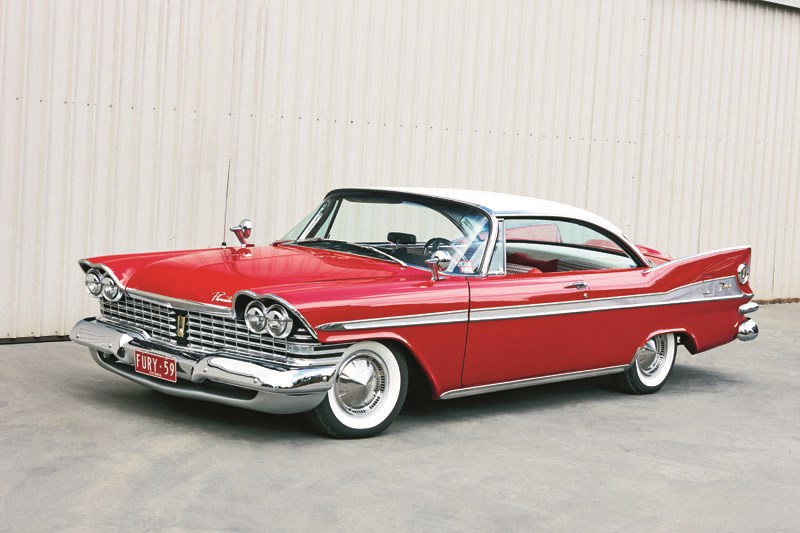 1959 Plymouth Sport Fury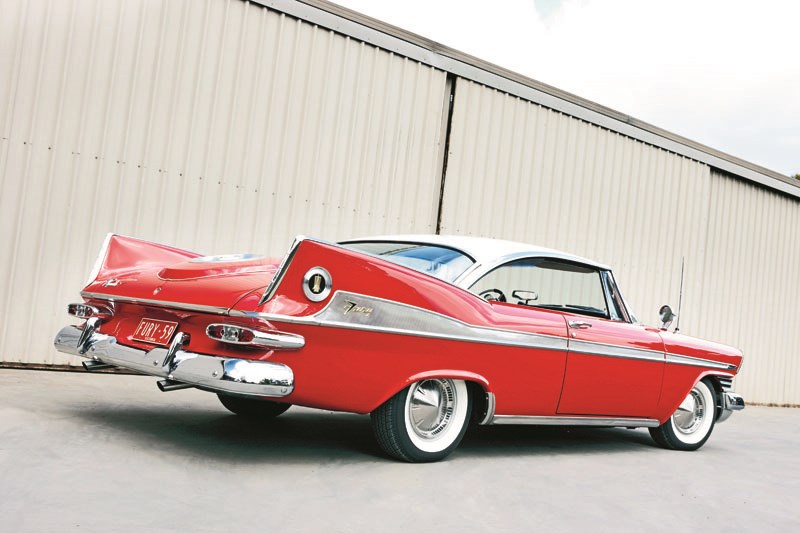 1959 Plymouth Sport Fury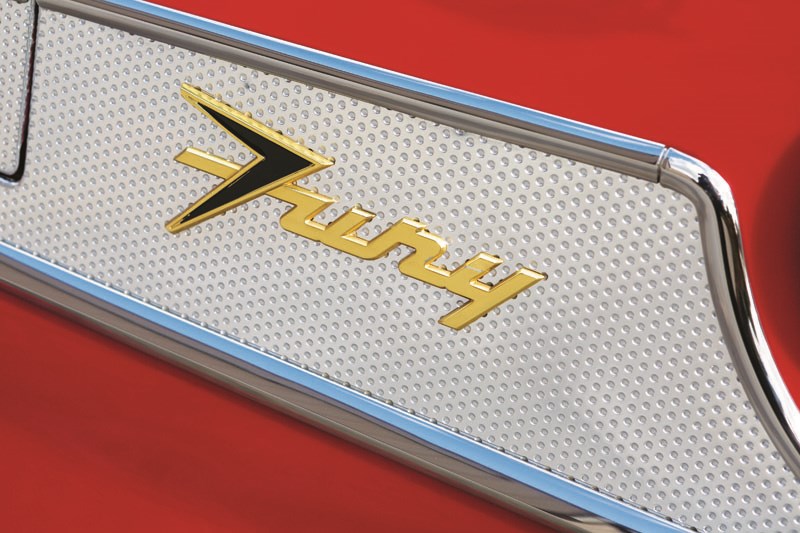 1959 Plymouth Sport Fury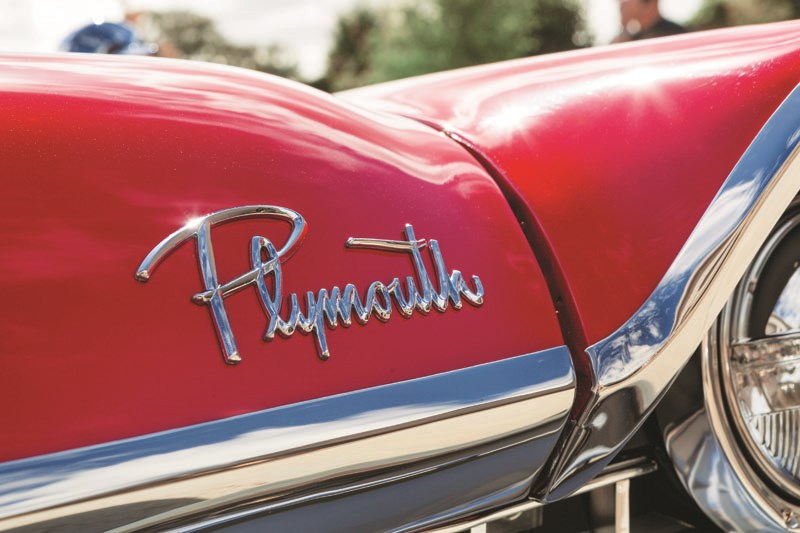 1959 Plymouth Sport Fury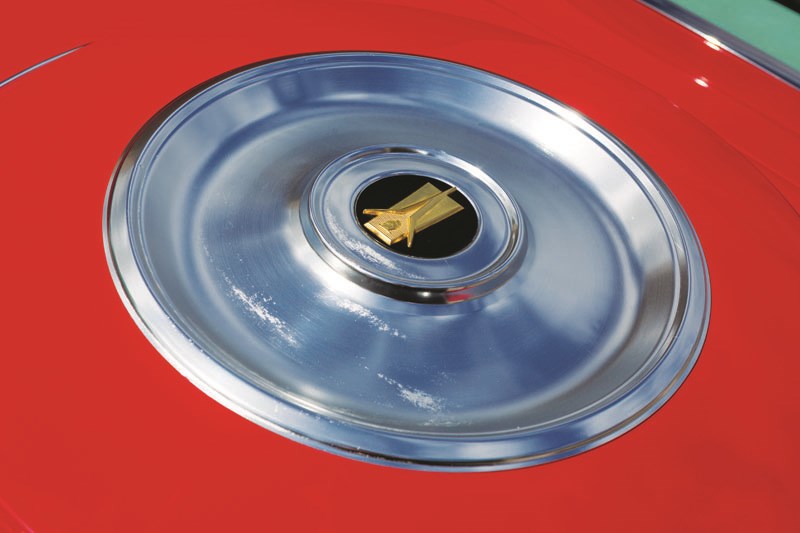 1959 Plymouth Sport Fury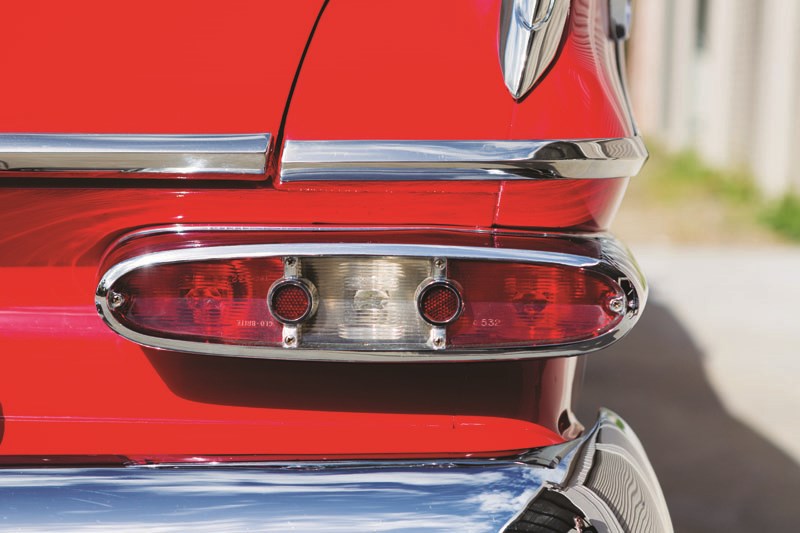 1959 Plymouth Sport Fury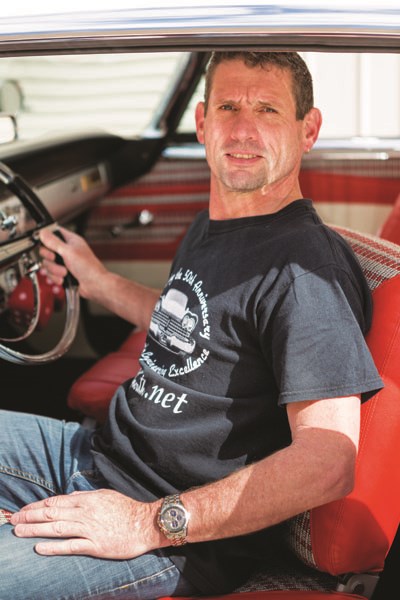 1959 Plymouth Sport Fury owner Daniel Harris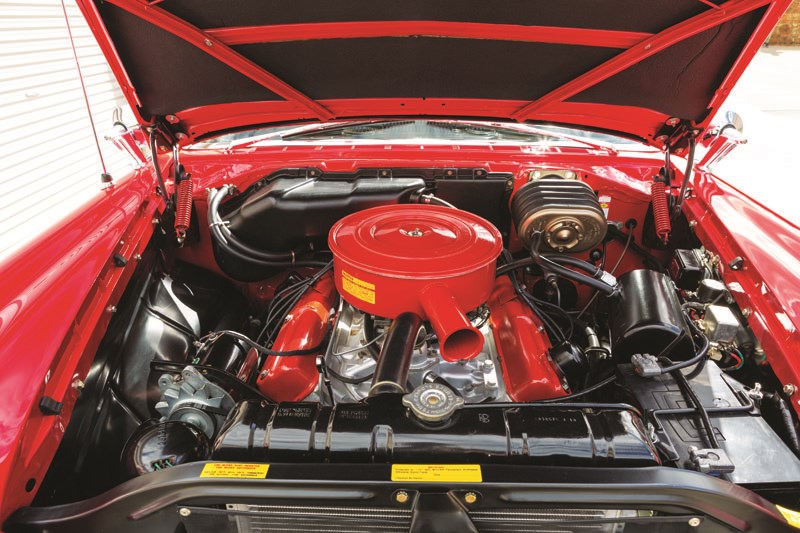 1959 Plymouth Sport Fury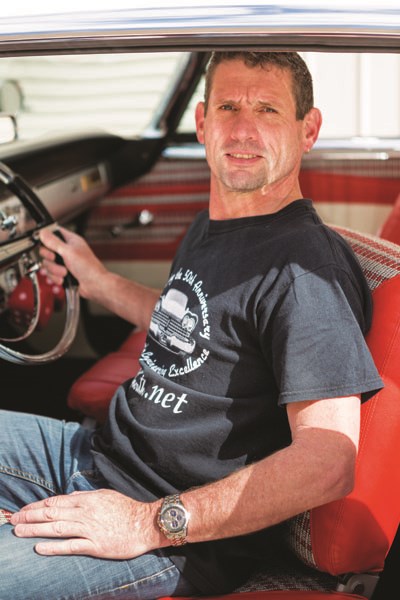 1959 Plymouth Sport Fury owner Daniel Harris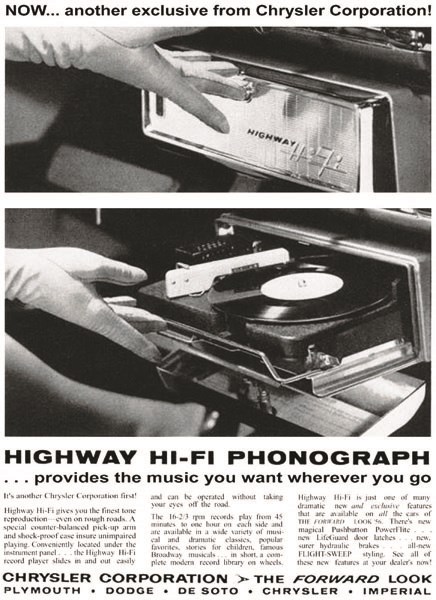 1959 Plymouth Sport Fury record player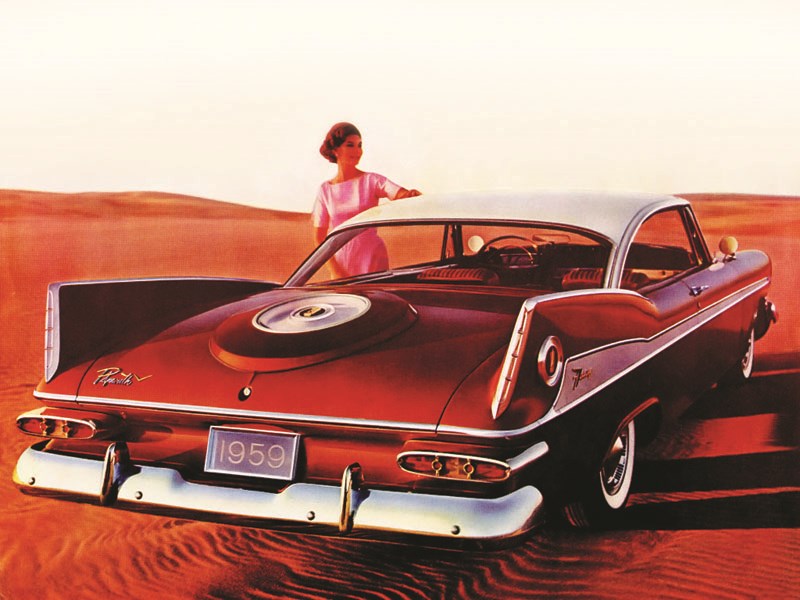 1959 Plymouth Sport Fury

It's 1959 – the pinnacle of the big fin and lavish chrome era. Here's one of the star cars – the Plymouth Sport Fury
1959 Plymouth Sport Fury
Daniel Harris' Sport Fury was built at a very special time for Plymouth. It was the height of the Virgil Exner-inspired Forward Look era for Chrysler overall, the peak year for the fins (which were soon to die out) and, more significantly, a year of huge changes for the Plymouth brand.
For a start, it was moving factories, from the old Evansville facility – which was closed – to its new home at the St Louis plant, which narrowly missed being commissioned in time to build the 1959 cars.
There was also a corporate shake-up, with Chrysler's Plymouth DeSoto division renamed to become the Plymouth, DeSoto Valiant division. Yep, that Valiant. This, by the way, was also the year the incredibly long-lived slant six engine was to emerge on production lines
This was also the year when Plymouth as a brand peaked. It held third place behind Ford and Chevrolet, with some 458,261 sales. A good part of the credit for that number (23,867) belongs to the Sport Fury. Over 17,000 hardtops were built, though the survivor numbers are low.
Some collectors prefer to chase the 1958 (marginally more conservative styling) because of the connection to Christine the movie, but for many it's the 59 that represents the pinnacle.
Plymouth had subtly shuffled the market positioning of the Fury name over the years, from being at the sports car end of the spectrum – it built a big performance reputation at Bonneville in 1956 – to a more mainstream luxury family performance car. The year Daniel's example was built, there were several variants carrying a Fury badge and two key Sport Fury models: soft and hard top.
Chrysler had gone to enormous lengths a few years before to rework the look of their range into something that was longer and lower to the eye – which Plymouth benefited from. Among most significant developments was the torsion bar front end, which enables the designers to get the engine and entire profile lower. It may not sound like much now, but at the time (as we mentioned in part 1 last issue) it came as a shock to its competitors, most notably GM.
Typically for the period, you could mix and match a long list of components to build a Sport Fury variant that had little risk of matching your neighbour's. For example, there were two prime engine variants, the 318 and 361, claiming 260 and 305 horses respectively
in stock trim.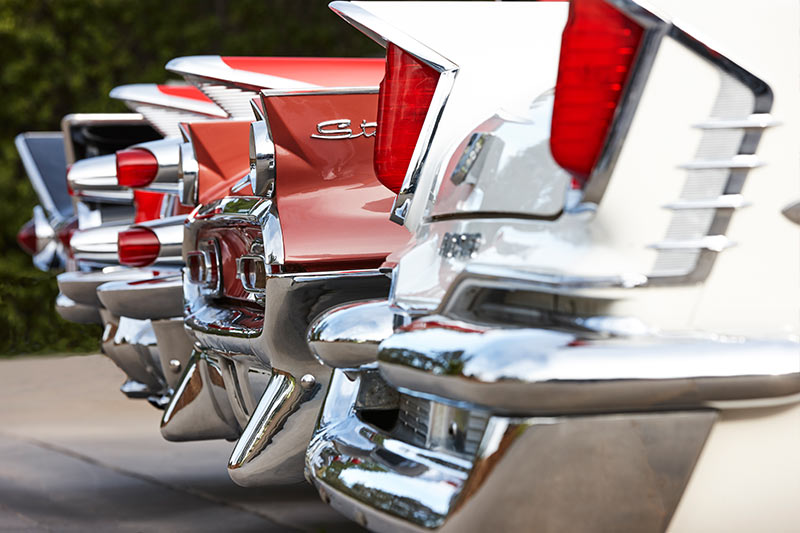 Transmission options included a three-speed manual, with an overdrive, or three-speed Torque Flite pushbutton auto. Daniel's example runs the 318 Super Pak, which he reckons is more than up to the job, with the manual and overdrive. That combination is incredibly rare – most buyers stumped up the extra in the showroom for the Torque Flite. The overdrive hangs off the gearbox and is operated by lever, working second and third.
The big visual give-away for the Sport Fury is the faux spare wheel cover on the boot, otherwise known in Plymouth-speak as a Sports Deck. Other details that mark the model include the swivel front seats and the dash binnacle.
Despite their age and a chassis technology we might now look a little askance at, these things had a pretty good reputation for handling. You need to remember we're talking a big heavy piece of machinery riding on the corporate 118 inch wheelbase (2997mm), so we're not exactly talking nimble. Nevertheless they were regarded as being better than many of their peers, with much of the credit going to the torsion bar front end. Owner Daniel confirms it's a composed thing to drive. Well worth the effort to restore it.
OPTIONS
Go on, you know you want one! We're told that among restorers one of the most-desired accessories is the in-dash record player. Plymouth called it the Highway Hi-Fi Phonograph.
But here's the catch: long before Apple tried to capture us in its walled garden of technology, this gadget only worked with special discs that played at 16-2/3 rpm.  And yep, you guessed it, you could opnly get them from your Mopar dealer.
The good news was you could get records that would last from 30 to 45 minutes with famous Broadway musicals and children's titles among them.
VALUE RANGE
FAIR $22,000
GOOD $42,000
EXCELLENT $55,000 (Plymouth Sport Fury Hardtop)
(Note: concours cars will demand more)
THE OWNER
DANIEL HARRIS
I'm a massive fan of Christine, you know, the movie and book by Stephen King with the evil '58, so for a long time I searched for one just like in the film. Then I discovered the '59 and realised I liked the look of them even more.
I bought this car in 2008; it's a 1959 Sport Fury that was already in Australia. It needed a full restoration, I stripped it right down to the last nut and bolt and started again from the ground up; I think that's the only real way to restore one of these properly.
I finished the car in 2012 having worked on it in some way, every day, and I'm really happy with the result. She moves well for a big car, it doesn't have neck-snapping power by any means, but that's not the point. It's all about cruising in one of these. 
This one is extra special as it is the only Sport Fury that we know of to be equipped with a factory manual transmission.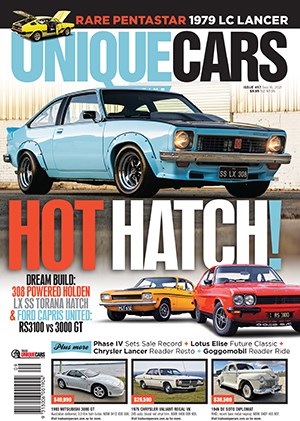 Subscribe to Unique Cars Magazine and save up to 42%
Australia's classic and muscle car bible. With stunning features, advice, market intelligence and hundreds of cars for sale.
Subscribe