1959 General Motors wrap-up – Fantastic Fins part 5/10
---
It's 1959 – the pinnacle of the big fin and lavish chrome era. Here's what to look for among the GM offerings
It's easy to imagine stylists in General Motors' buildings scattered throughout Motor City, all attempting to outdo their rivals and pen the most radical design for the year that fins were King.
Cadillac was the undisputed winner and its 1959 cars still hold the record for the most extreme extensions in US automotive history. Models from the 1959 range consistently sell for more than subsequent models and have a staunch international following. Except for the scarce and specialised Eldorados, it isn't difficult to source a usable '59 car and pay $45-55,000.
Local Buick assembly stopped in 1948 and Buicks didn't return to Australia in any quantity until the 1960s. Finding a finned Fifties model will be difficult and those desperate for one of these cars might need to head Stateside.
Four-door Electras when they do appear locally cost only $5000 more than a decent Bel-Air yet are more powerful and much better equipped. Looking offshore, a two-door Electra with show trophies brought just US$40,000 at a recent auction.
Four-door versions of the Chev and Pontiac are pretty much unique to our market, having been assembled right-hand drive in Holden factories. The Bel Air with its brooding looks and 'bat-wing' fins was the more distinctive and finding one in collectible condition shouldn't be too onerous.
However the same can't be said of the scarce Pontiac. Estimates put local Pontiac sales for 1959 at around 250 cars, whereas Chevrolet managed almost 2000.
Four-door Australian-assembled Chevs with original engines or a V8 transplant are available from $15,000 and top out at around twice that price. The fully-imported two-door Impala is very popular and can get close to Cadillac money. Even the four-door pillarless version can manage $40,000.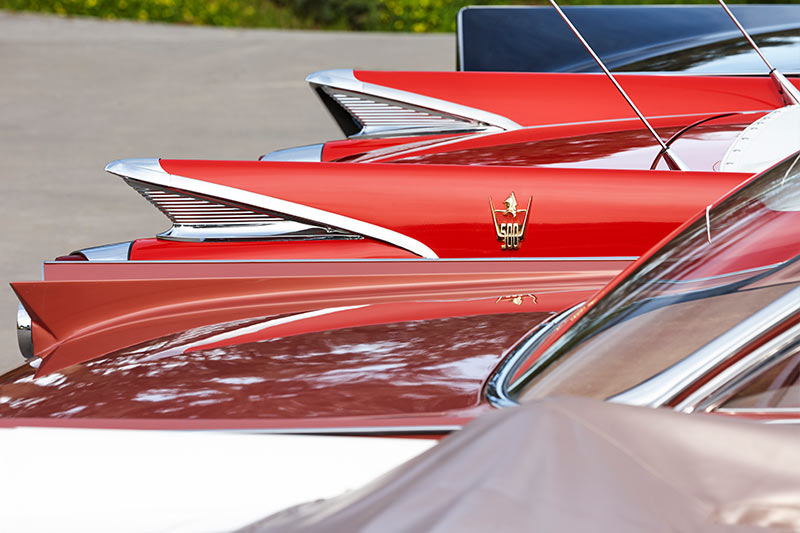 CHECKLISTS
BODY & CHASSIS
The debate will rage over whether it is best to have a car with its chassis separate from the body or integral. All four of our featured cars have separate chassis yet none share the same chassis. Buick with its 'perimeter' frame is different from the other 'X' frame cars but none have significant deficiencies over the others. Rust is a common problem and they all need to be put on a hoist prior to purchase to check for damage to suspension mounts and around body attachment points. Squeaks and creaks when the cars are moving suggests the body mounts have had their chips. Cars that look fine on the outside may never have had the body lifted and need plenty spent under their shiny skins. Replacement mounts are cheap but replacing them is a job  best entrusted to a professional. Heavy doors chew through hinge components and can even crack the welds so be wary of a door that needs to be lifted  in order to close. Chipped or scratched glass will probably need to be replaced with imported parts, however specialist local suppliers do stock windscreens.
ENGINE & TRANSMISSION
All of our featured cars will have been built with V8 engines, although not all came to Australia with V8s. Parts for any GM engine remain available and that includes the odd-sized 261 cubic inch Chevrolet motor used in the Pontiac. Full kits of six-cylinder rebuild parts cost round $1200 including international freight. Buicks from 1959 will most likely have  401 cubic inch (6.7-litre) 'nailhead' V8s which suffered a raft of problems when new. Engine killers included blown head gaskets and porous blocks that allowed coolant to contaminate oil. They would also let petrol overfill the sump due to pump seal failures. The later 425 version is considered more reliable. Cadillac's 390 V8 arrived in 1959 and stayed until 1964. Plenty of parts are available, oil leaks and low pressure being the main reported problems. Overheating is endemic in older V8s that haven't been regularly had their cooling system maintained yet complete new radiators for Bel Airs cost $495 locally. Imported units can be even cheaper but freight can alarmingly increase the landed cost.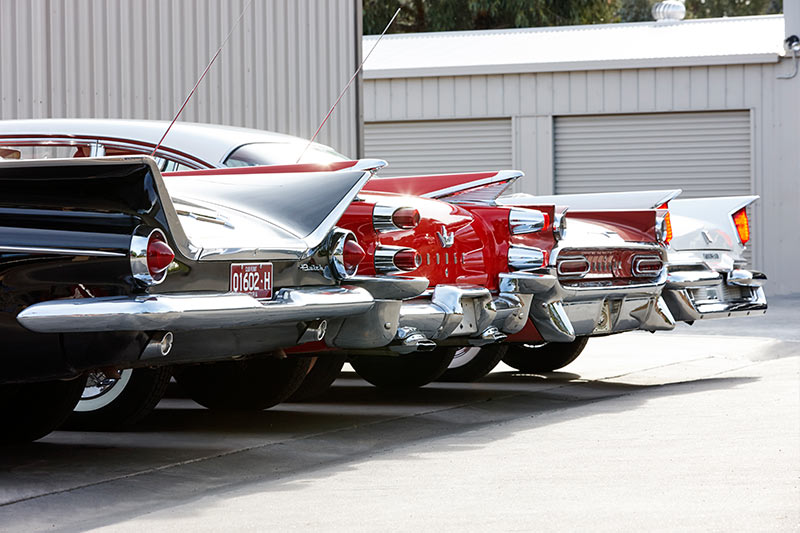 SUSPENSION & BRAKES
Aussie-assembled Pontiacs are a very different car to the similar-looking models sold by GM in the United States and owners need to scour the local Chevrolet parts listing when looking to replace suspension or brake parts. Good news is that most of what wears out under a local Chev or Pontiac can still be replaced and not at massive expense. Complete sets of new coil springs cost $800-1200 depending on quality, with kits of new front-end bushes at under $200. The Buick and Cadillac are more sophisticated and may need their air-assisted suspension replaced. Be wary of cars that sit low even with the engine running or aren't level. Parts are available to completely overhaul the system but at a cost of around $5000. Brand new power steering pumps suited to a variety of GM models cost US$600. GM fitted only drum brakes to its 1950s models, sometimes finned to dissipate heat and usually power assisted. If authenticity isn't a big deal for you then retro-fitted discs at $1000 plus installation will vastly improve brake performance.
INTERIOR & ELECTRICAL
The differences between these four models become glaringly apparent the moment a door swings open. All of them feature a lot of painted metal and varying amounts of chromed embellishment but while Chevrolet and Pontiac look basic they use parts that can be harder to replace than the same items for a Buick or Cadillac. The more luxurious cars will likely include electric window 'lifts' and seat adjustment, perhaps even air-conditioning. All of these units, unless recently replaced, are ancient and very likely unreliable so test all the switchable components a few times to make sure they don't give up under frequent use. Regulators for older power windows seem to be among the new parts not available; a tatty looking used pair for a two-door Buick advertised at US$1000. Also available was a complete 'new old stock' heating and defrost system offered by a Buick dealer for US$1295. Seat coverings, door trims, headlining and carpets for the US cars are being remade but can still be expensive. When pricing a Cadillac or Buick with trashed trim, allow up to $15,000 to replace it. Correct leather seat trim for Australian-cars might be too expensive in the context of a 'budget' restoration but there are some good, leather-look vinyls around.
Unique Cars magazine Value Guides
Sell your car for free right here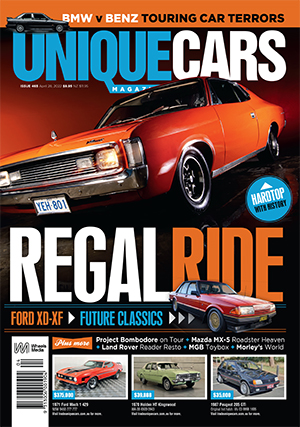 SUBSCRIBE TO UNIQUE CARS MAGAZINE
Get your monthly fix of news, reviews and stories on the greatest cars and minds in the automotive world.
Subscribe