1959 Chevrolet Bel Air Review - Fantastic Fins part 4/10
---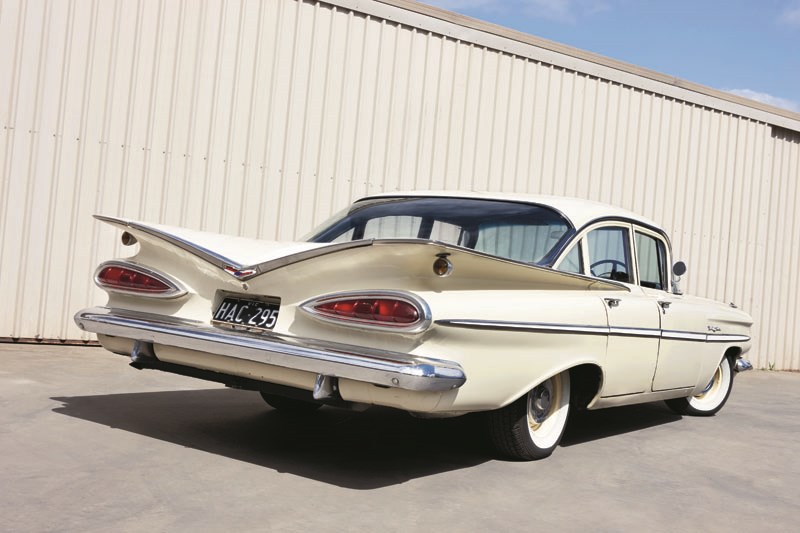 1959 Chevrolet Bel Air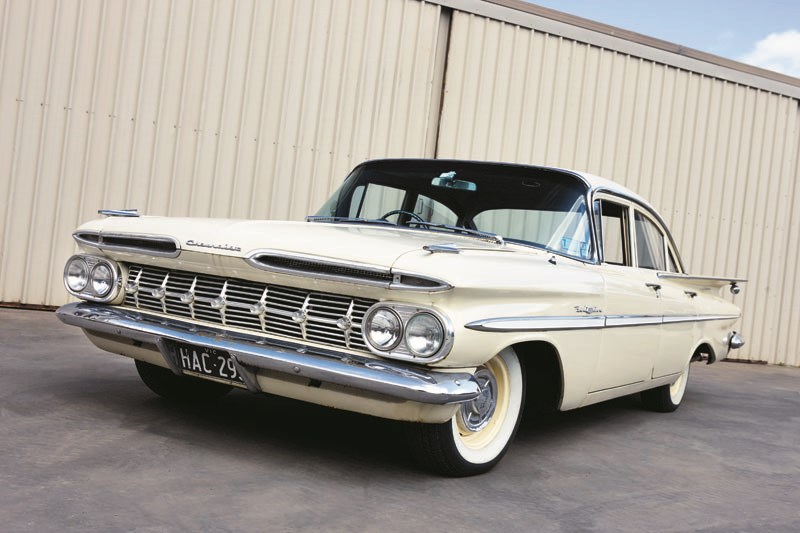 1959 Chevrolet Bel Air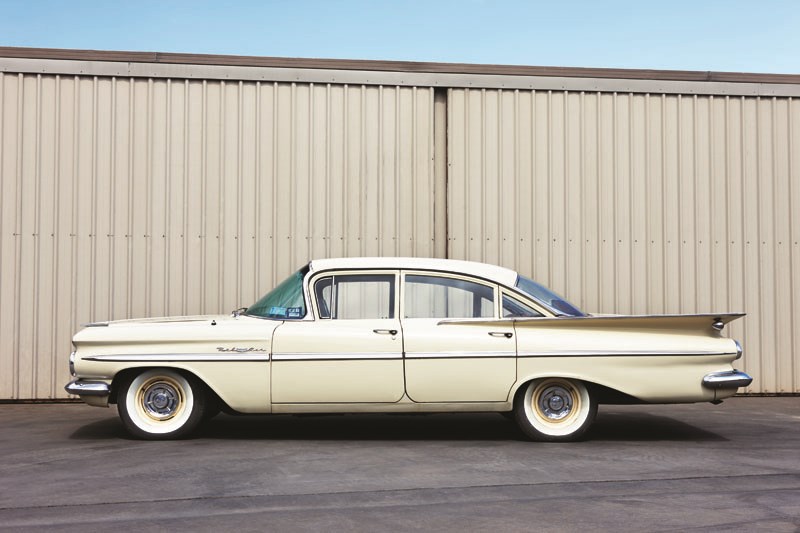 1959 Chevrolet Bel Air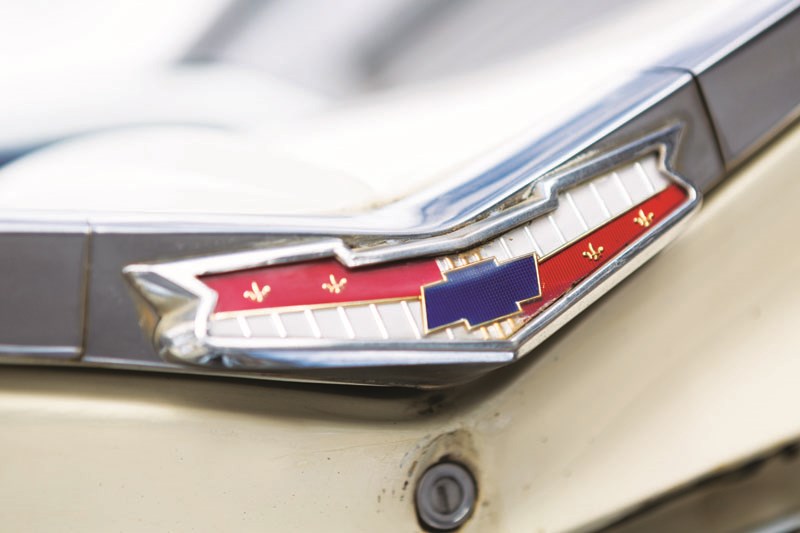 1959 Chevrolet Bel Air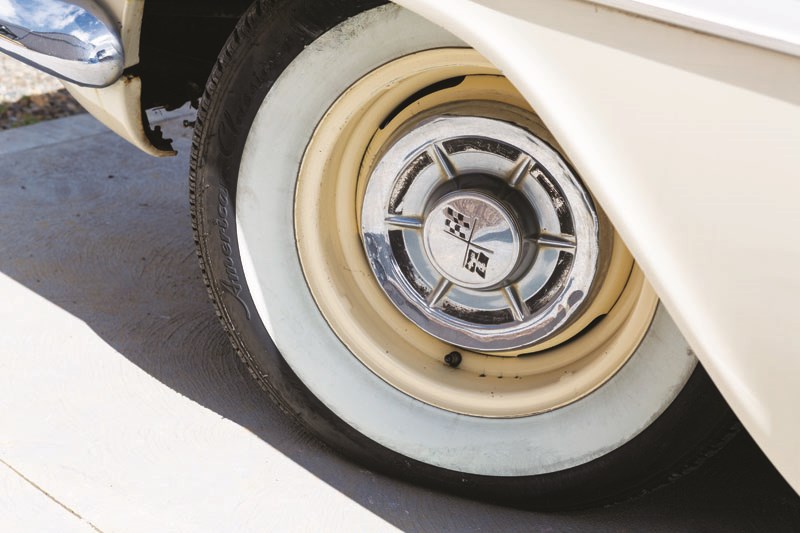 1959 Chevrolet Bel Air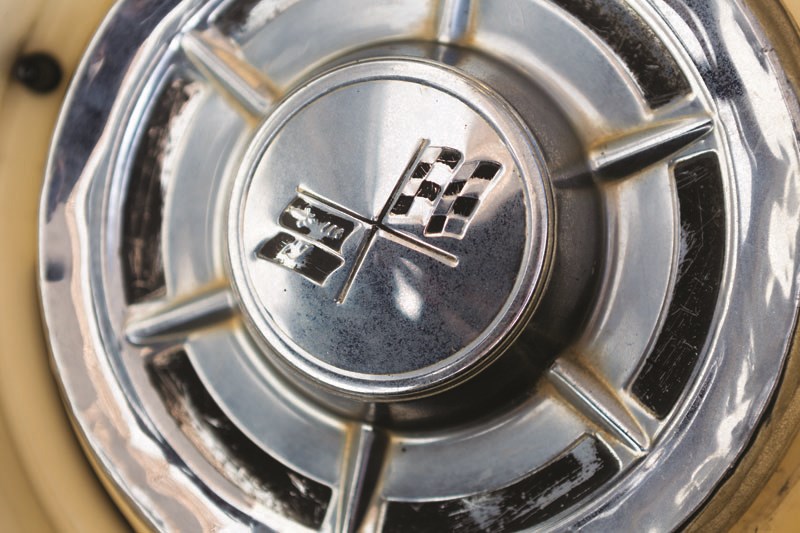 1959 Chevrolet Bel Air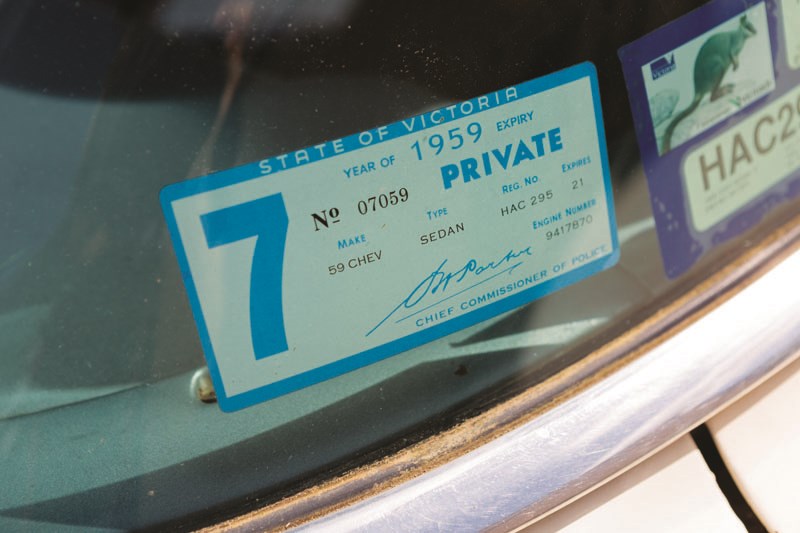 1959 Chevrolet Bel Air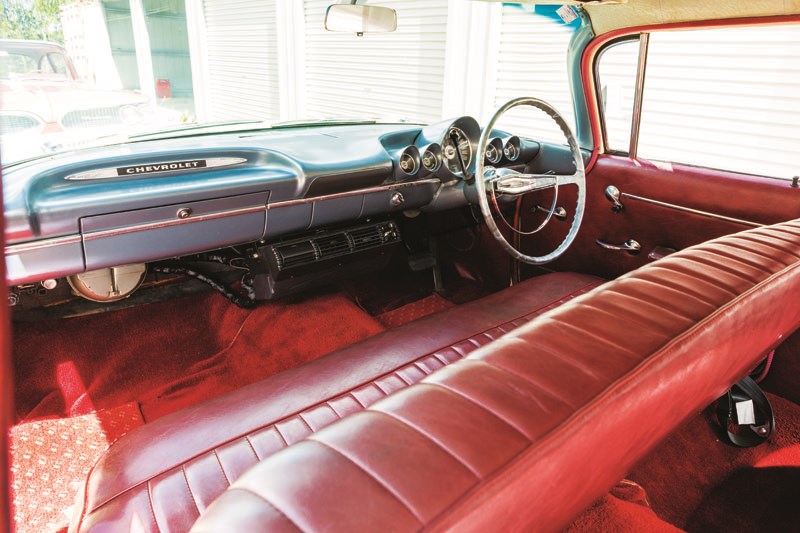 1959 Chevrolet Bel Air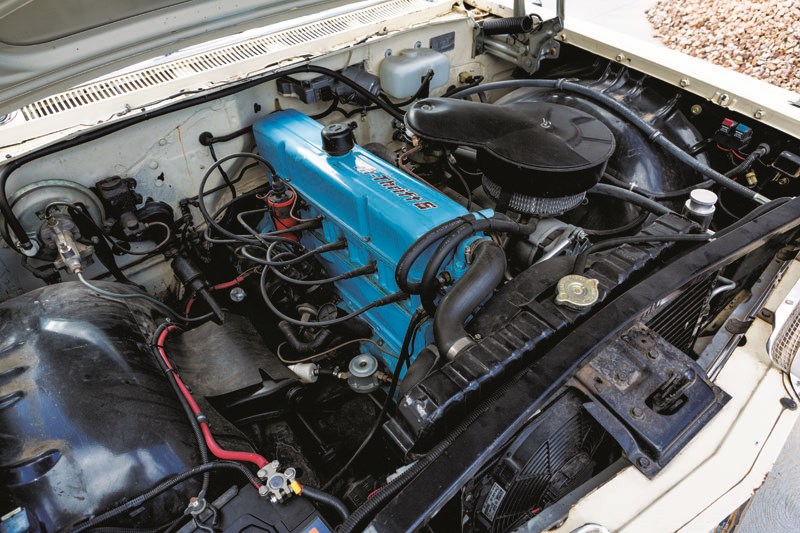 1959 Chevrolet Bel Air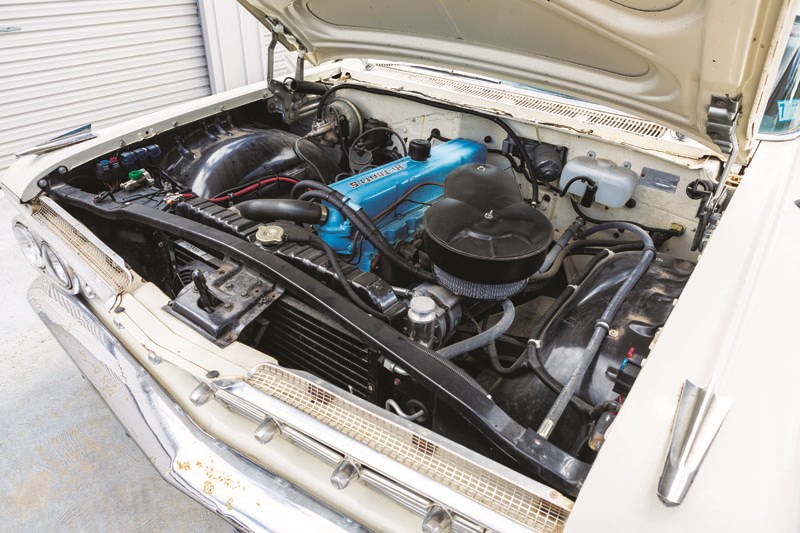 1959 Chevrolet Bel Air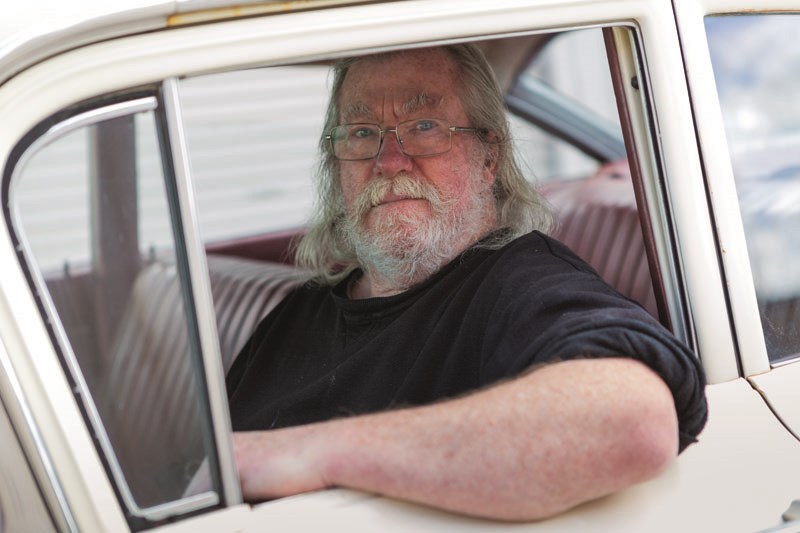 1959 Chevrolet Bel Air owner Peter Kelly

It's 1959 – the pinnacle of the big fin and lavish chrome era. Here's one of the star cars (and locally built!) – the Chevrolet Bel Air
1959 Chevrolet Bel Air
Chevrolet had a bit of catching up to do by the time the late 50s rolled along – at least when it came to styling. It had built some tremendously popular cars. Just look at the current prices of tri-year (or tri-5) two-doors – aka 1955-56-57 Bel Air coupes.
However when you stand one of them next to what some of the competition was up to, you could see there was still a lot of 1940s DNA in the design. That changed in 1959 and the car you see here – which looked lower, wider, longer and much more flamboyant.
Chevrolet was changing models at an incredible pace at the time. The tri-year cars lasted 1955-57, there was an interim model for 1958, and then this fourth-generation Bel Air popped on the market for 1959-60. From 1957 to 1959, the wheelbase for this series had grown just over four inches (104mm) while the overall length had shot up over 15 inches (388mm) – well over a foot by the old measure.
Based on the corporate B platform, the Bel Air shared much of its underpinnings with a dizzying array of models, including the Biscayne, Impala, Brookwood, Parkwood, Kingswood (a nine-seat wagon and a name soon to be used in Australia), Nomad and El Camino.
Styling kind of kept with the current fashion for fins, but the Chevrolet variation was unusual with the folded-down 'gull-wing' look. The rear deck was big enough – as one wag pointed out at the time – to land a Piper Cub. (To save you looking it up, a Piper Cub is a two-seater aircraft.) The cats-eye tail-lights got your attention, too.
As for power packs, you had a choice between the 235ci (3.9lt) Blue Flame straight six, a 283ci (4.6lt) V8 and a 348ci (5.7lt) V8. Those were matched to three- or four-speed manuals, or a two-speed Powerglide or three-speed Turboglide auto. None of this sounds like a ball of fire, really, does it? And that was intentional. With the Bel Air and the Impala, Chevrolet was swinging its aim away (for this part of the range) from performance and more to families looking for comfort above anything else.
Really, if you wanted a serious performance car, they did have this thing called a Corvette. However if Sir or Madam insisted on something with a bit more clout in a Bel Air, you could get a hardtop Sport which, to my eye, was a good-looking thing.
In its ultimate optioned-up form it was called a "Chevrolet Bel Air Sport Sedan 348 V-8 Special Super Turbo-Thrust 4-speed close". What a mouthful! As the label suggests, it ran a close-ratio four-speed manual transmission, and was powered by a 315hp version of the 348ci engine. Just a guess, but they're probably as rare as the proverbial.
Let's get our feet back down on the ground at the moment and have a look at the car shown here. For us it had a lot of appeal for a few reasons: First, it's locally assembled (yep we screwed together a lot of American GM cars here –see ozgm.com online); Second, it's actually used regularly to get its owner to work; And third, it still has the original six in the snout, when most of things have had a 350 crate motor dropped in.
Peter Kelly, its owner, is underwhelmed with the performance of the six with a Powerglide behind it, pointing out the car is just too big and heavy for that combination. Nevertheless he does allow it gets him to work on time and reliably.
With an eight in the snout, you'd have a big and airy 50s cruiser that would be pretty good company rolling down the highway. Tempted?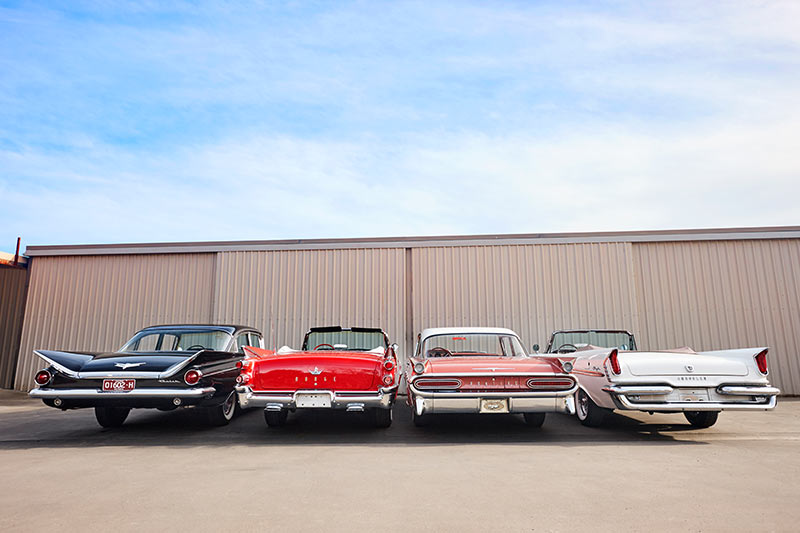 OPTIONS
LOCALLY it took until the HQ (Holden) and XE (Ford) for us to end our love affair with cart springs on passenger cars but Bel Air had coils all round in 1959.
You could also order (in the USA) a complete air suspension set-up, developed by the good folk over at Cadillac.
The X-shape chassis was new, too, but was controversial as critics pointed out it offered little side-intrusion protection.
Power brakes and steering were an extra, and you could really ramp things up with power windows and even six-way power seats.
VALUE GUIDE
FAIR $11,500
GOOD $22,00
EXCELLENT $30,000
(Note: concours cars will demand more)
BEL AIR OWNER
Peter Kelly
I'VE HAD a fair bit to do with Bel Airs in my time. I've owned six so far, so it's fair to say I love them. I bought my first one in 1984, I knew nothing about them other than that I thought they looked fantastic.
So I had a look in the Saturday Age classifieds for one, and came across one that I really liked. I followed the ad to Warburton and after 10 minutes of looking at the car, I bought it. Back then no one really wanted them, so you could get them pretty cheap.
It's a different story now though. They are getting really light on their feet. My brother sourced this one from Bendigo, it was an amazing find. It's had never been unregistered — but it needed a fair bit of work.
My brother got sick of restoring the car, so I bought it off him. I cut out all the rust and had all the mechanicals restored. It's got a six in it, but it would be better with a V8. For the size of the car, the 235 is a bit sluggish especially considering it has only got a 2-speed Powerglide, which is abysmal.
But it's lovely to cruise in, I'm out in it all the time, it's my daily dri
Unique Cars magazine Value Guides
Sell your car for free right here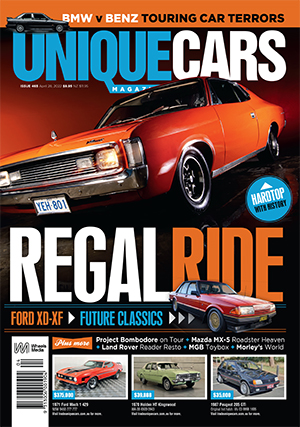 SUBSCRIBE TO UNIQUE CARS MAGAZINE
Get your monthly fix of news, reviews and stories on the greatest cars and minds in the automotive world.
Subscribe