Mercedes-Benz 380SL Review - Video
---
With the prices of Pagoda-roof Benzes going through the roof, now is a good time to look at the next generation, the R107 series, which is more plentiful and better sorted. Let's go for a spin, shall we?
Exactly how the car market works seems to involve a mixture of faith, hope, charity and a sprinkling of rat cunning.
The machine you see here is a good example. A soft-top SL series Benz of this vintage is worth a bit of money – 40-ish kay in this case for a good one, compared to around 10 for the equivalent sedan. Same maker, same engineering and less car, but it's worth more money. However the soft-top differential is far from universal. For example, a hardtop air-cooled Porsche 911 is worth far more than its drophead sibling. Go figure.
What we tripped over recently at the Healey Factory is a 1985 380SL Benz, known as an R107 in Mercedes-speak.
The R107 factory code covers a multitude of variants, with a staggering 237,000-odd cars made from 1971 through to 1989, plus another 63,000 SLC coupes up to 1981. The latter, thanks to a little race history, are occasionally worth more than the SLs.
Engine options over the years included two sixes (2.8 and 3.0lt) plus six V8s, ranging from 3.5 up to 5.6lt. Not surprisingly it's the big 5.6 that commands the highest prices.
What we see here is effectively the second of three generations of R107, which means it scores the 3.8 out of the updated V8s with Bosch KE-Jetronic injection (which included basic engine management functions) plus the option of a four-speed auto transmission.
The trannie is the Benz 4G-Tronic, which means a non lock-up slushbox that prefers to take off in second and is geared fairly tall.
In fact the term 'lazy' sums up much of the car. Sink the right slipper and it has enough poke (215 horses claimed) to get your attention, but overall it's not a rampaging fire-breathing monster. It's pitched more at a lazy afternoon cruise down to the beach, or for a quick belt up the local autobahn.
You score independent suspension (swing axle rear) and disc brakes with ABS all round. Damping rates are on the plush side, though the body roll isn't extreme. It stops well enough – again, about what you'd expect for the period.
Power-assisted recirculating ball is the steering system of choice. This example has a bit of weight in the feel and points the car pretty well. We're not out to break lap times, which is far too undignified.
You score three roof configurations: none, a soft-top that folds under the big panel that wraps around the rear of the cabin, plus a detachable hardtop.
Hop in and you're immediately transported back to the eighties, or even the seventies if you take into account the giant steering wheel. It's a very comfortable place to spend time, assisted by a good quality Becker sound system.
Prices can vary hugely and this car has the markers to be at the upper end of the range: local delivery, all the books and records, generally great condition and (most importantly) no signs of rust.
All up you get a luxurious piece of kit that should, so long as you keep up the maintenance, last well and hold its value. More importantly, it's a genuine feel-good toy. This car came from the Healey Factory in Melbourne.
Specifications - 1985 Mercedes-Benz SL380
NUMBERS PRODUCED
@ 237,000 (1971-1989, all SL variants)
ENGINE:
3818cc injected V8, single OHC per bank,
TRANSMISSION:
four-speed auto
SUSPENSION:
Wishbones, coil springs, and hydraulic shock absorbers front, swing axle rear.
MAX POWER:
160kW@5500rpm
MAX TORQUE:
299Nm@4000rpm
DRY WEIGHT:
1640kg
0-100KM/H:
9.0s (claimed)
TOP SPEED
205km/h (claimed)
WHERE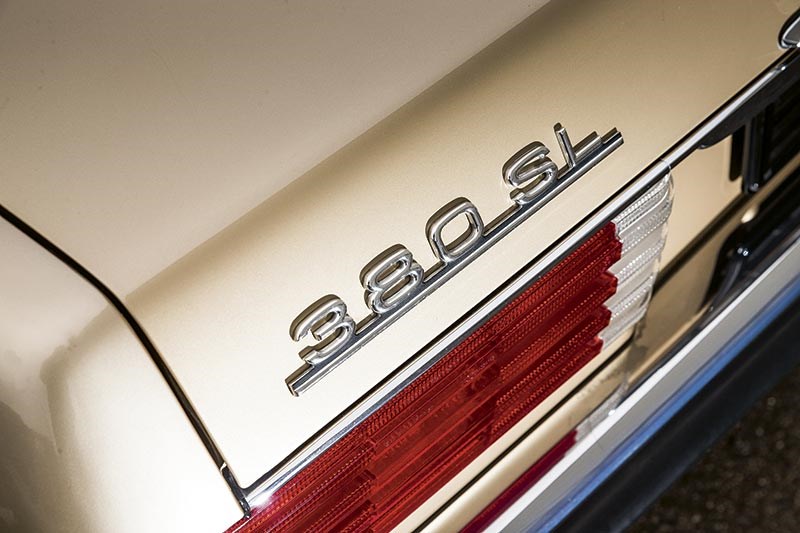 Mercedes-Benz SL380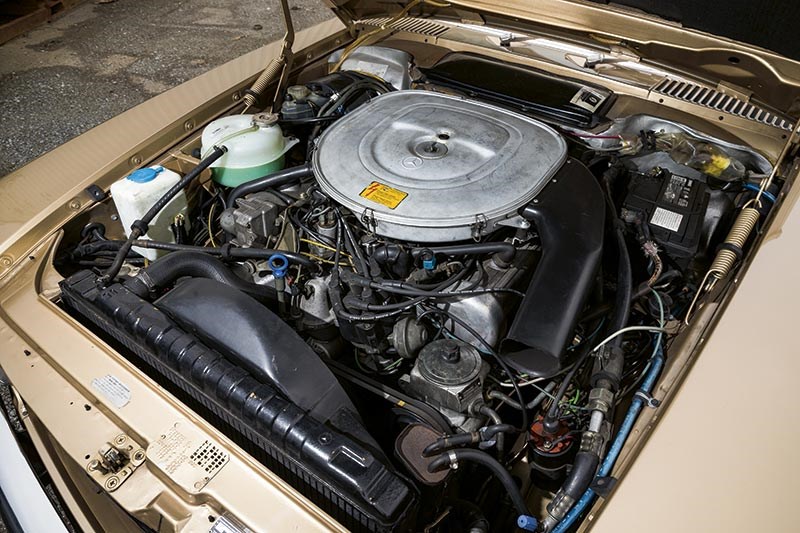 Mercedes-Benz SL380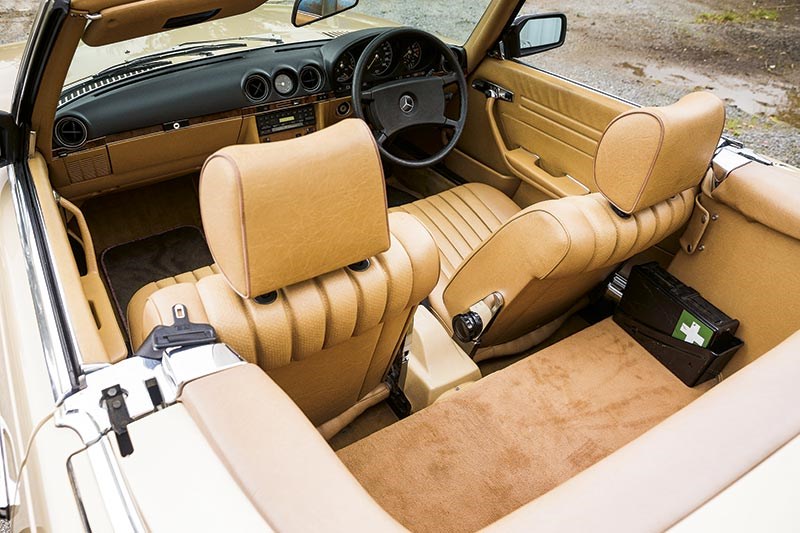 Mercedes-Benz SL380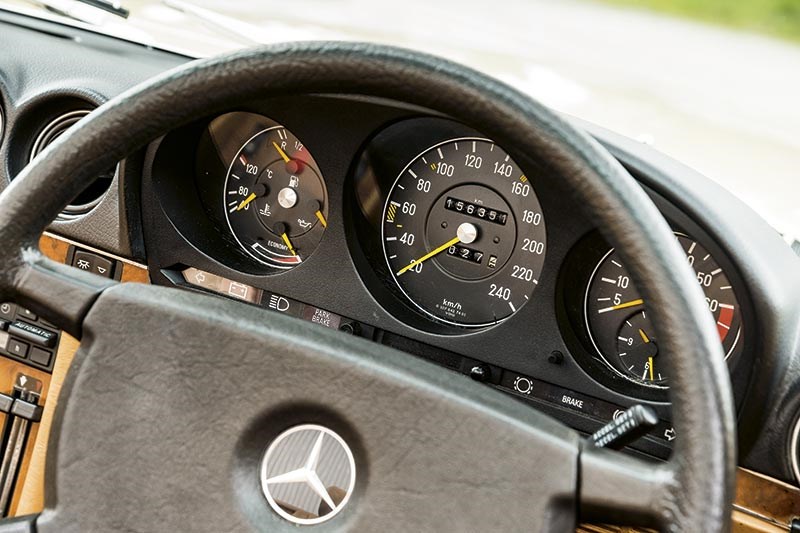 Mercedes-Benz SL380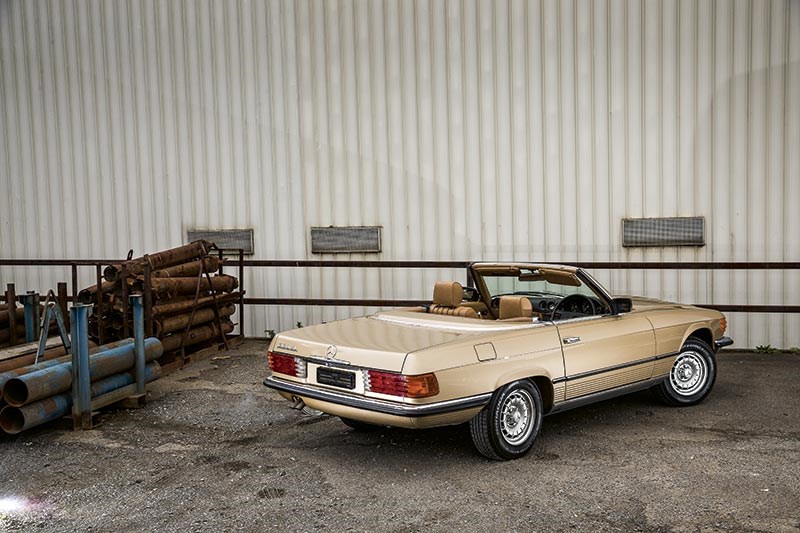 Mercedes-Benz SL380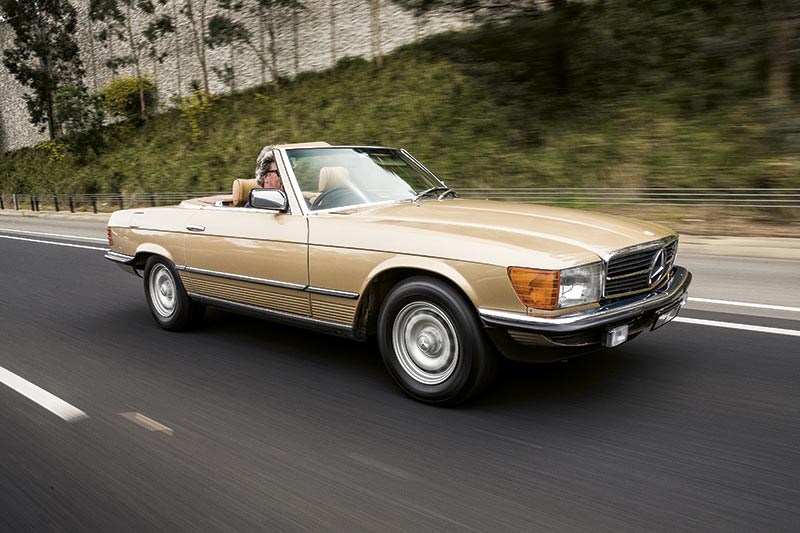 Mercedes-Benz SL380

Unique Cars magazine Value Guides
Sell your car for free right here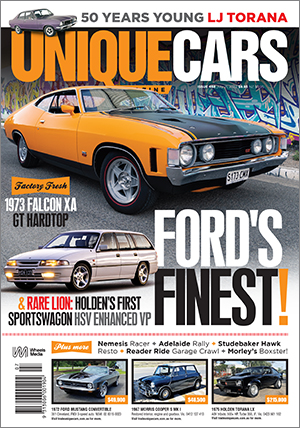 SUBSCRIBE TO UNIQUE CARS MAGAZINE
Get your monthly fix of news, reviews and stories on the greatest cars and minds in the automotive world.
Subscribe