Ford Falcon GT-HO Phase 3 - market update
---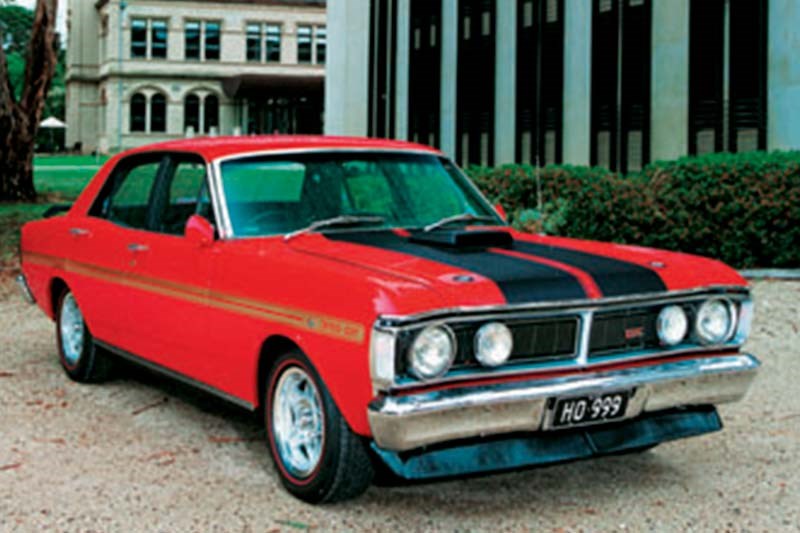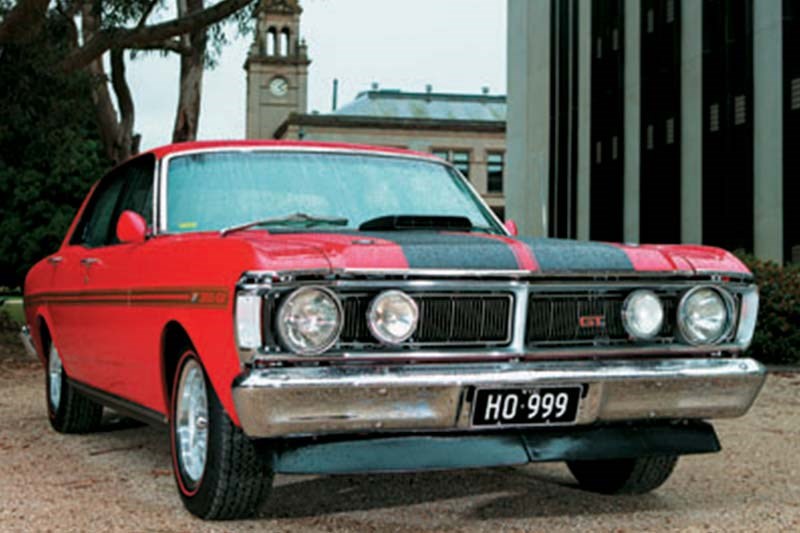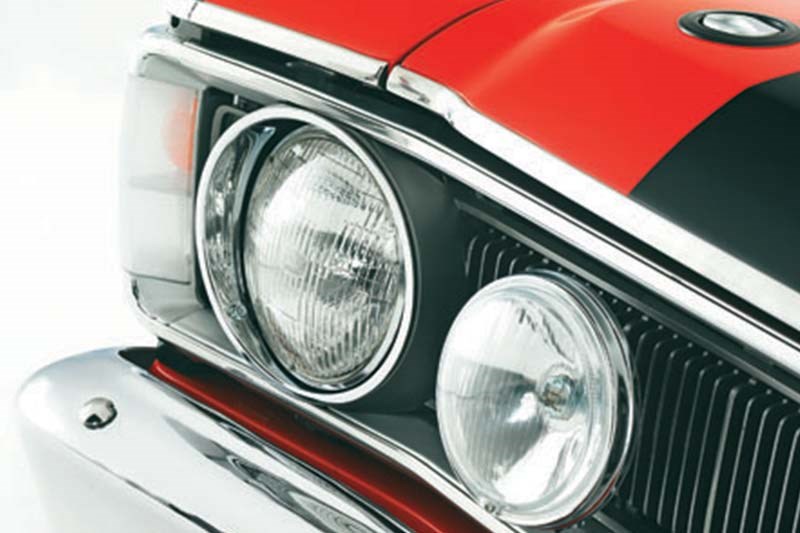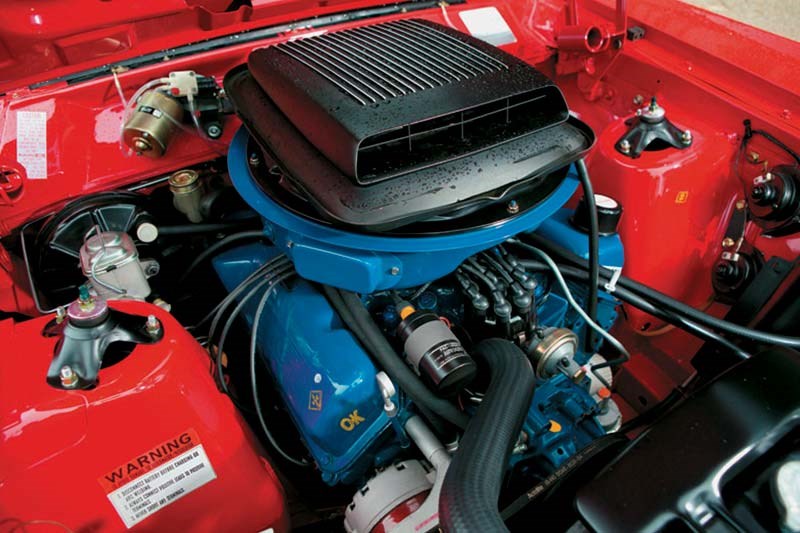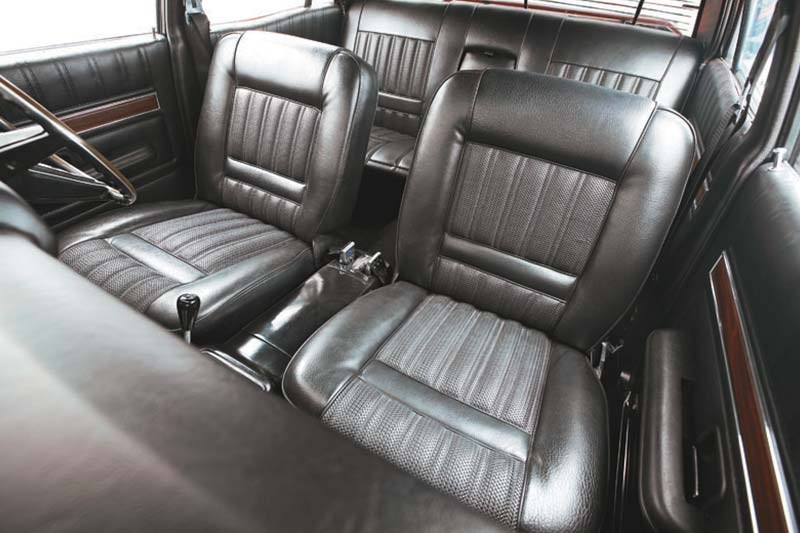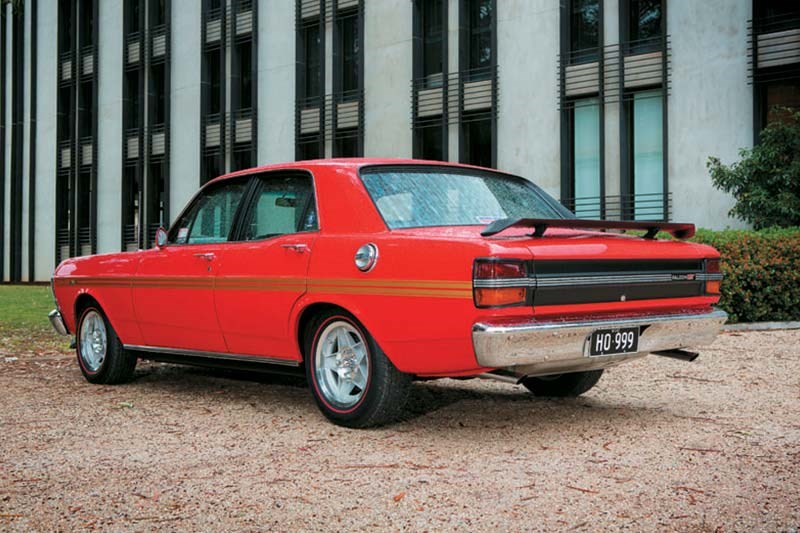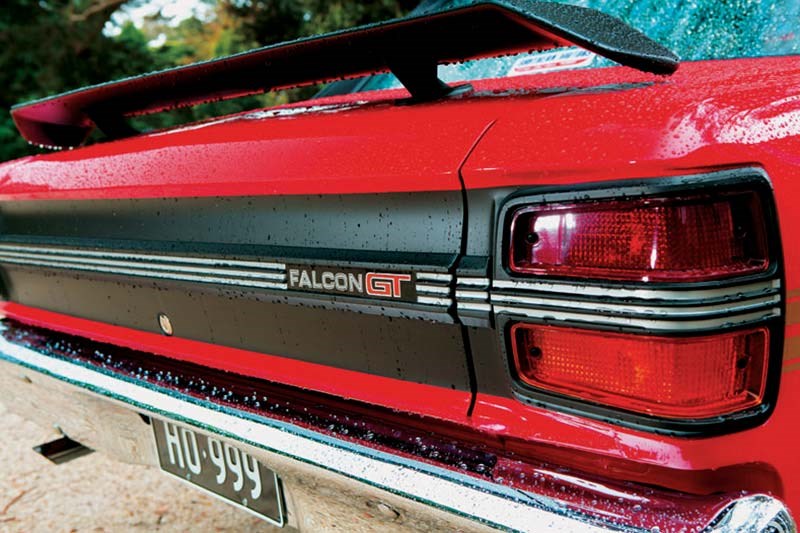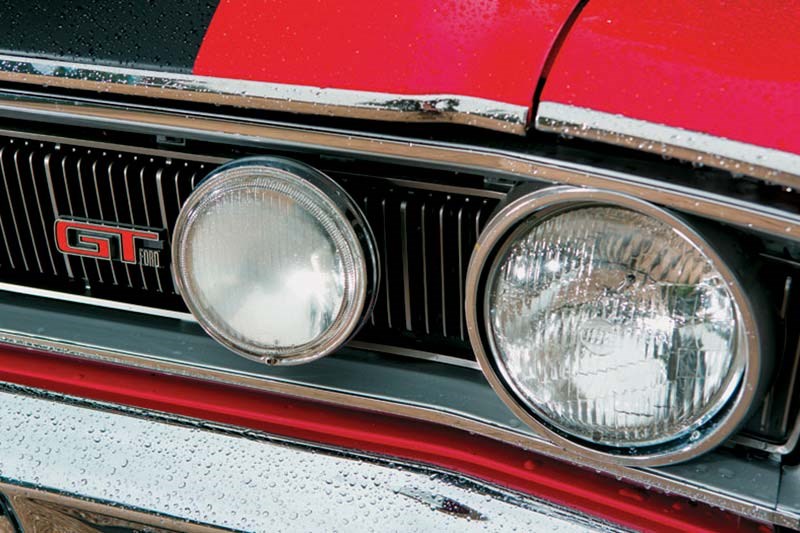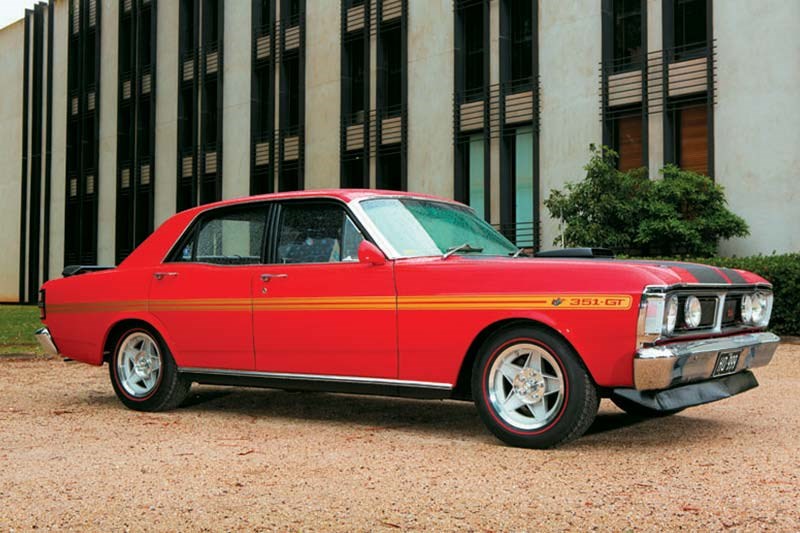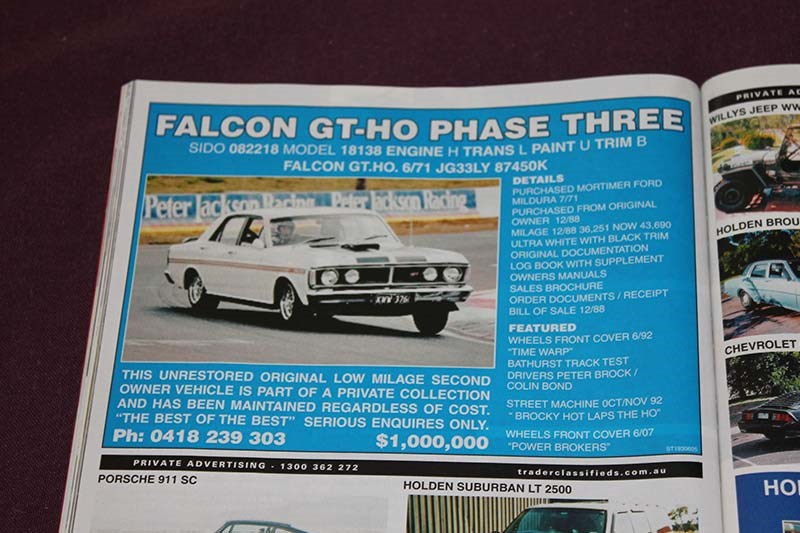 The good old days when folk believed your could get a mil for one.

People have tried asking a cool million for these things and values have been on a roller coaster ride for over a decade. So what's one worth now? Market guru Cliff Chambers gives us the low-down
Ford Falcon GT-HO Phase 3 - market update
Why, 45 years after being born, does the GTHO Phase 3 still stir emotions whenever its 5.8 litres leap into full voice? Why do cars that no longer fulfill any practical function generate intense auction competition among people who really don't need to own one but just have to try anyway?
Perhaps this car's on-going superstardom still echoes perverse Aussie pride; celebrating a home-grown product that overwhelmed the might of Mercedes-Benz to take the mantle of 'world's fastest four-door'? Or is it just that digit raised in defiance to authority and the embryonic 'nanny state' while scorching across miles of unrestricted rural roads at twice the pace that could be sustained by an average 1970s car?
Whatever the reason, GTHO Phase 3s have always captivated Aussie car enthusiasts. Well for the past 30 years at least. Values during the cars' early days didn't move to any huge extent and they could be quite difficult to sell during a time of soaring fuel prices.
Then came the 1980s, the disappearance altogether of V8 Falcons and a stock market debacle that sent folks who still had some money looking for a safer place to park their cash. Tales at this time arose of $100,000 being paid for pristine cars, but most changed hands for a lot less.
That bubble burst as quickly as it grew. During the 1990s, values hovered at around half of their 1989 peak and remained there until 2004-05 when more reports surfaced. This time it was instances of investors roaming Ford display days with $250,000 in the proverbial brown paper bag.
From there the rush was on, with $500,000 asking prices becoming commonplace and the highest confirmed sale of a road-going car realising $683,000. One advertiser in this very magazine was keen to see his car become the first Phase 3 without competition history to crack the $1 million mark.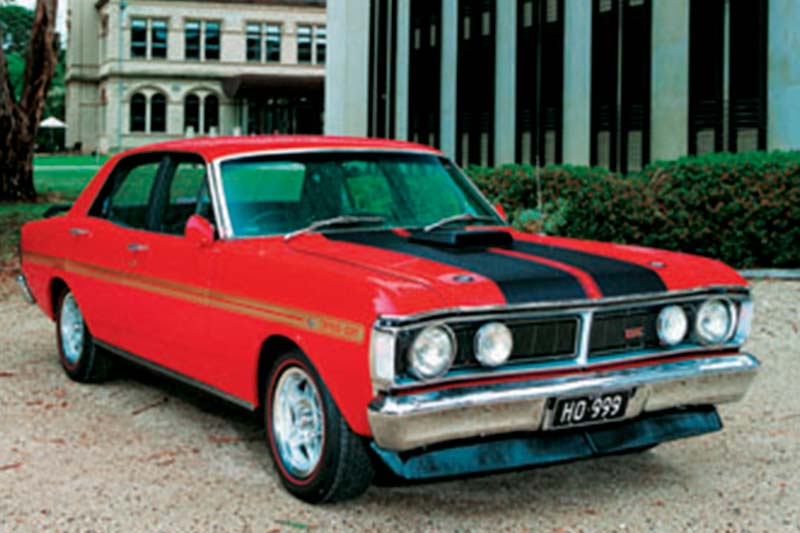 Those heady days of 2005-08 are a memory now. For owners who bought in at $200K and cashed out once the $500,000 barrier was breached they represent the best of times. For those who arrived late to the party, sometimes buying with borrowed money, and either lost out when reselling or still own the cars, Phase 3 ownership became a bit of a nightmare.
Sales during the past 12 months have been sparse, although one car sent to auction with hopes of a $500,000+ sale did manage $480,000. Another reported sale via a specialist dealer brought $430,000 but for the most part the market has been dormant.
Another car offered at the recent Motorclassica auction had an estimate of $400,000-450,000 and saw bidding halt at $360,000. More than likely a deal was negotiated.
It has to be said that prospects for another Phase 3 growth spurt look uncertain.
Speeds that once represented a relaxed cruising pace for these 'great Aussie V8s' will nowadays get you busted, banged up and maybe even your car crushed under 'hoon' laws. So half a mill worth of classic Aussie grunt now gets locked nervously in a shed to perhaps see daylight once a month for a car  show or cruise.
Points in favour of owning a Phase 3 include scarcity. Only 300 were made and fewer than half that number are believed to survive. You get what you pay for too, because there is virtually no chance today of being saddled with a 'replica'.
Every car that comes into the market will be known and documented and there still are people about who can meticulously inspect a prospective purchase to ensure all of the unique and significant Phase 3 components remain in place.
Then there is the abundance of this car's heritage and its ongoing ability to astound. For as long as grainy footage survives of Phase 3s sliding across the Mountain and down the straight at Bathurst, people are going to want a share in that imagery.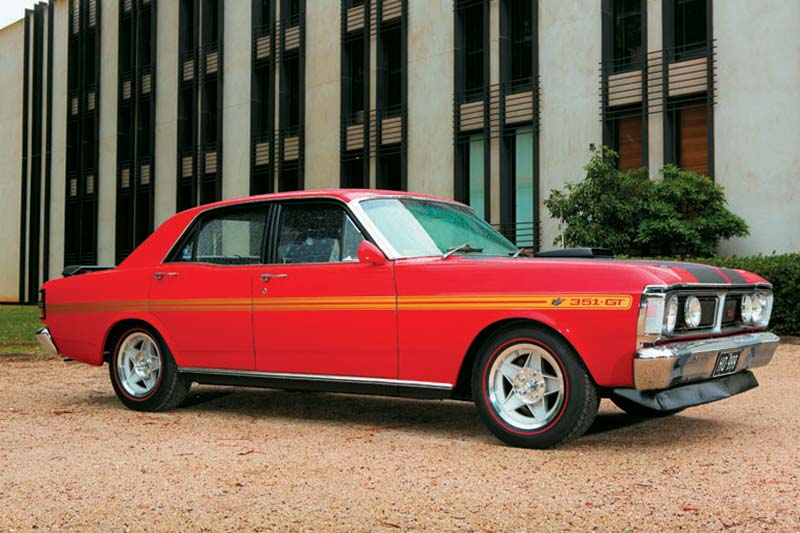 Even those who cannot hope to own an HO of their own can still stand with nose pressed against race-circuit catch-fencing and spine tingling to share the thrill as some fortunate owner unleashes one of the world's most significant muscle cars.
Yes, there is still space in this world for cars like the GTHO Phase 3. 
If you want to check out Unique Cars' coverage of Project HO from 2010, start here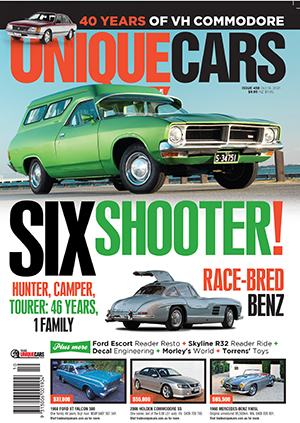 Subscribe to Unique Cars Magazine and save up to 42%
Australia's classic and muscle car bible. With stunning features, advice, market intelligence and hundreds of cars for sale.
Subscribe