BMW M2 vs M3 (2016)
---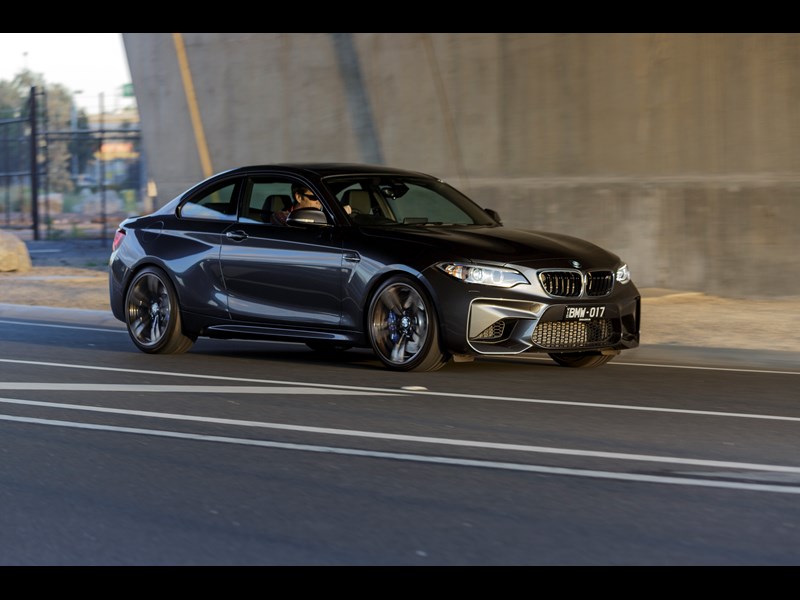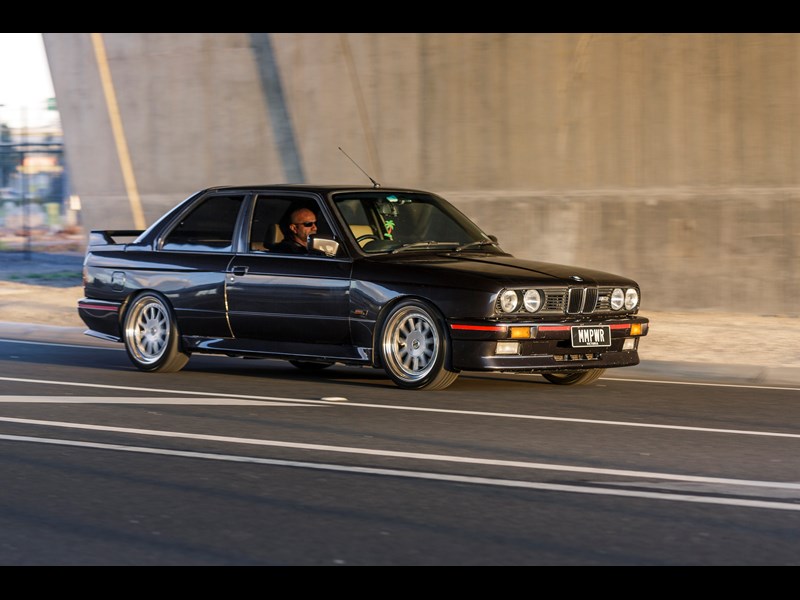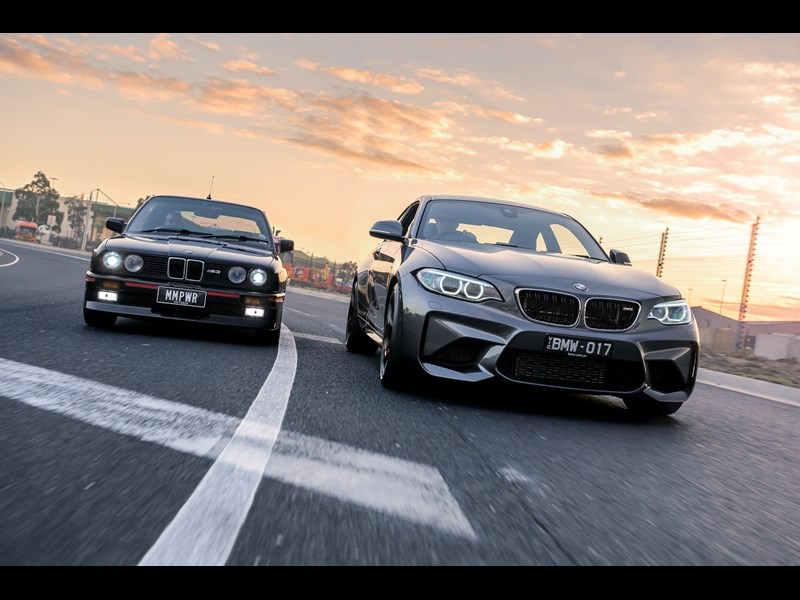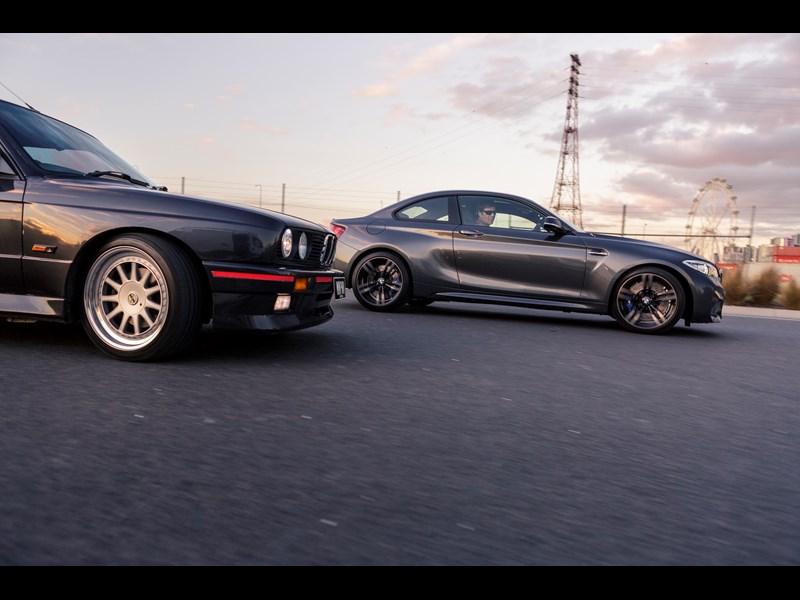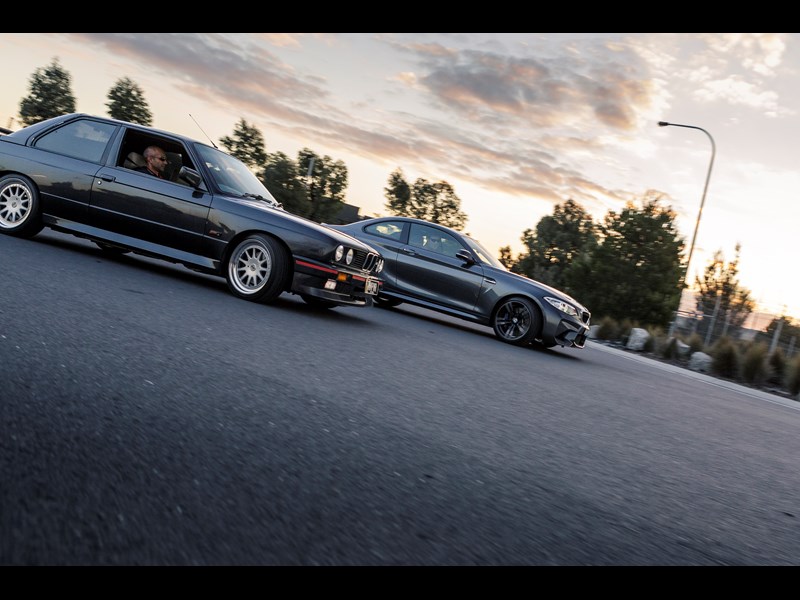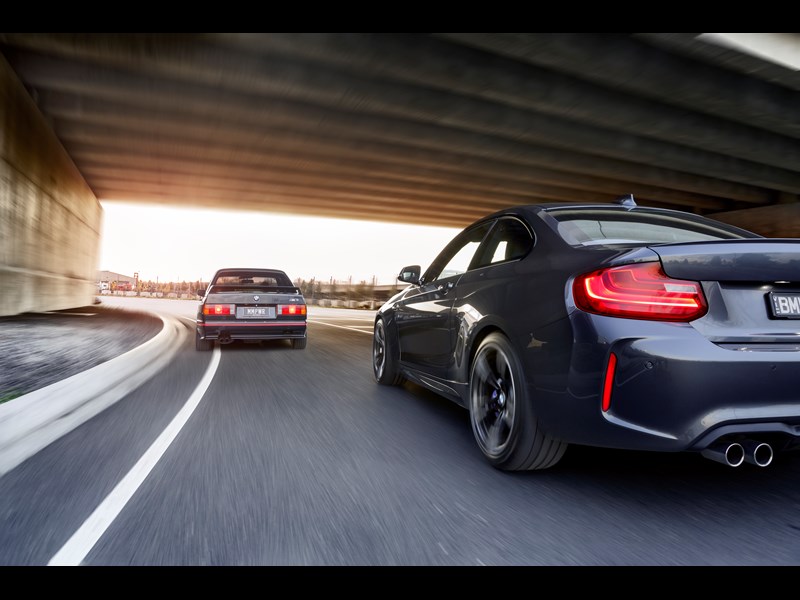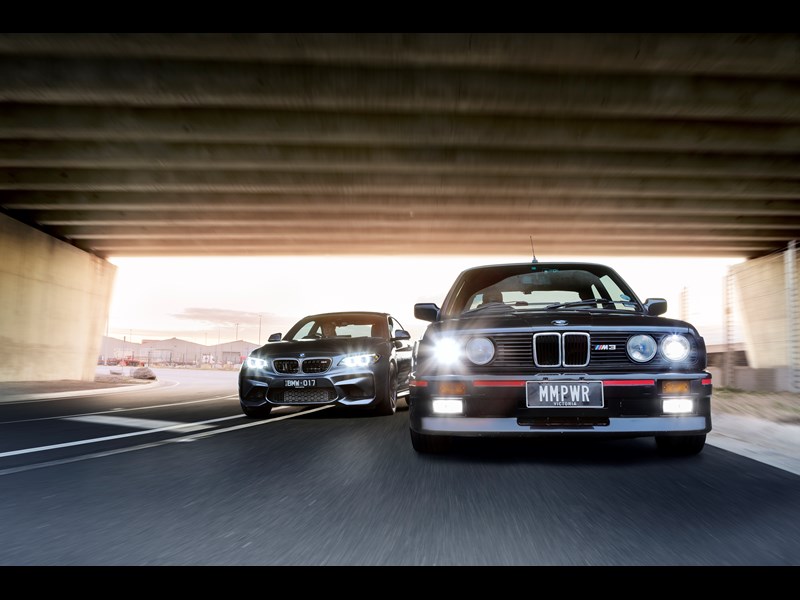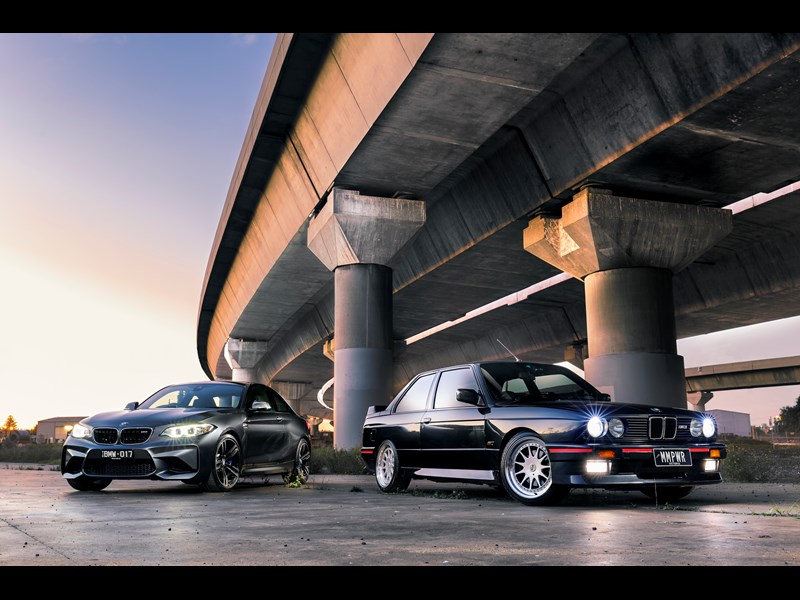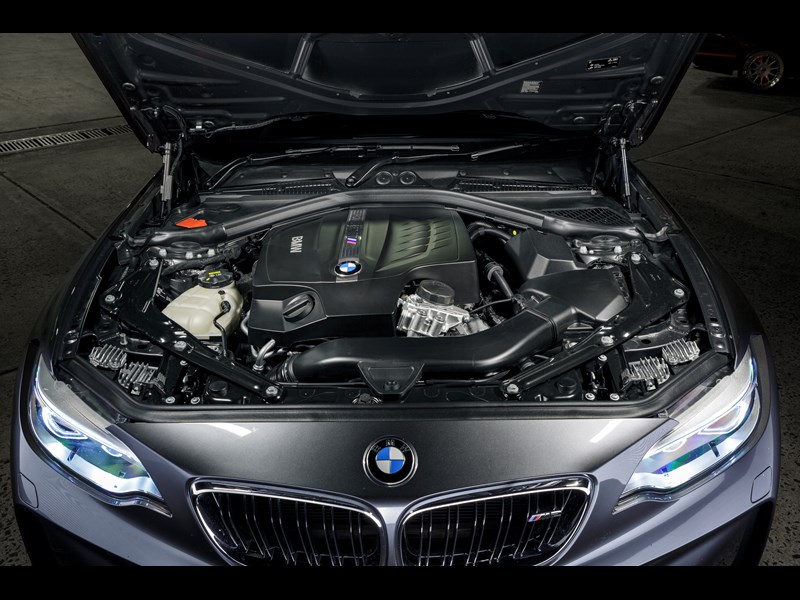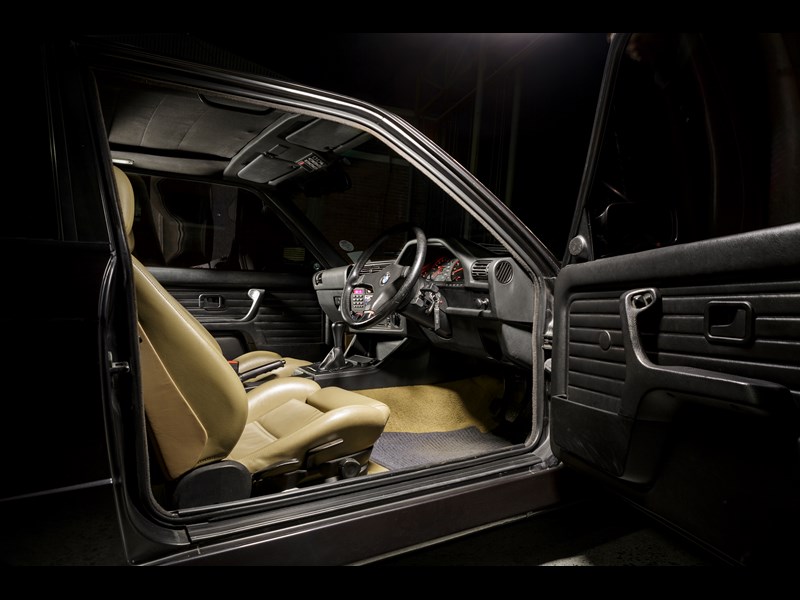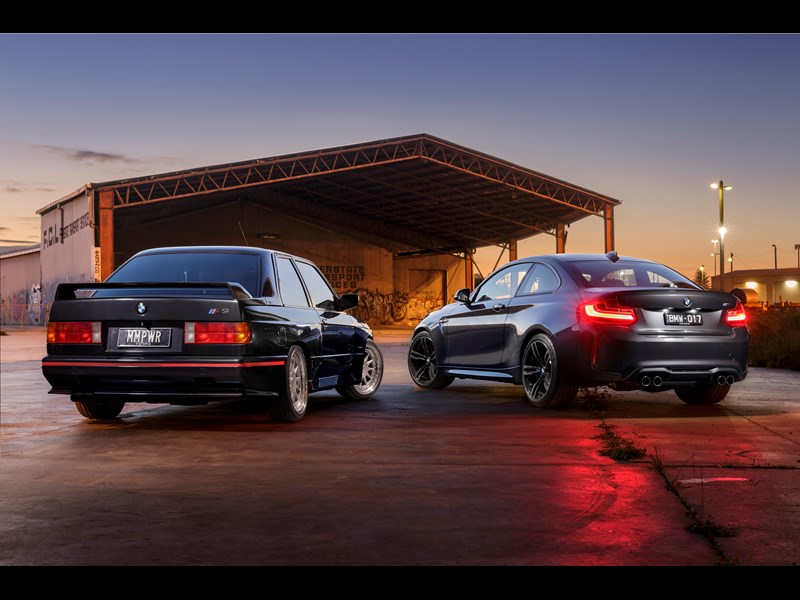 Does BMW's freshly-garlanded M2 have enough about it to reprise the spirit of the iconic E30 M3?
If, like this Diamondschwarz BMW E30 M3 ticking cool before us, you were born in 1988, you're probably still young enough to have never played a vinyl record, you can't remember education without the comfort blanket of Google, and your parents would have wanted to accompany you to see Lord of the Rings. You'd be 28 years old now, the age at which most athletes start going downhill. Your parents would probably have been married by this age, you've started introspecting about the legacy their generation left yours and you're endlessly amused by their struggles to adapt to today's technology.
In other words things have moved on a fair way since this E30 rolled from the Milbertshofe plant in Munich, a fact underscored by the car we've nominally put it up against, the latest M2. It probably hasn't escaped your attention that reviews of many modern M cars have been a little more equivocal than BMW might have liked. They're laced with rueful caveats which, if you read between the lines, gently lead us to a conclusion that while things are bigger, faster and more fuel-efficient than ever before, they're just not as much fun. The reason the M2 has been so ostentatiously lauded is that it pushes back a little on these trends, building emotion back into the M-car DNA.
Sometimes, old versus new can be great. At other times it's Ali versus Holmes: a cruel and exposing trainwreck that you watch through your fingers. Putting the E30 M3 up against the M2 looked as if it had that potential. The numbers don't do the old car any favours. It plays 143kW against 272kW, and even if you account for the old car's svelte build, power to weight ratios emerge at 116 and 182kW per tonne respectively. These cars are not alike. This has the hallmarks of a shellacking.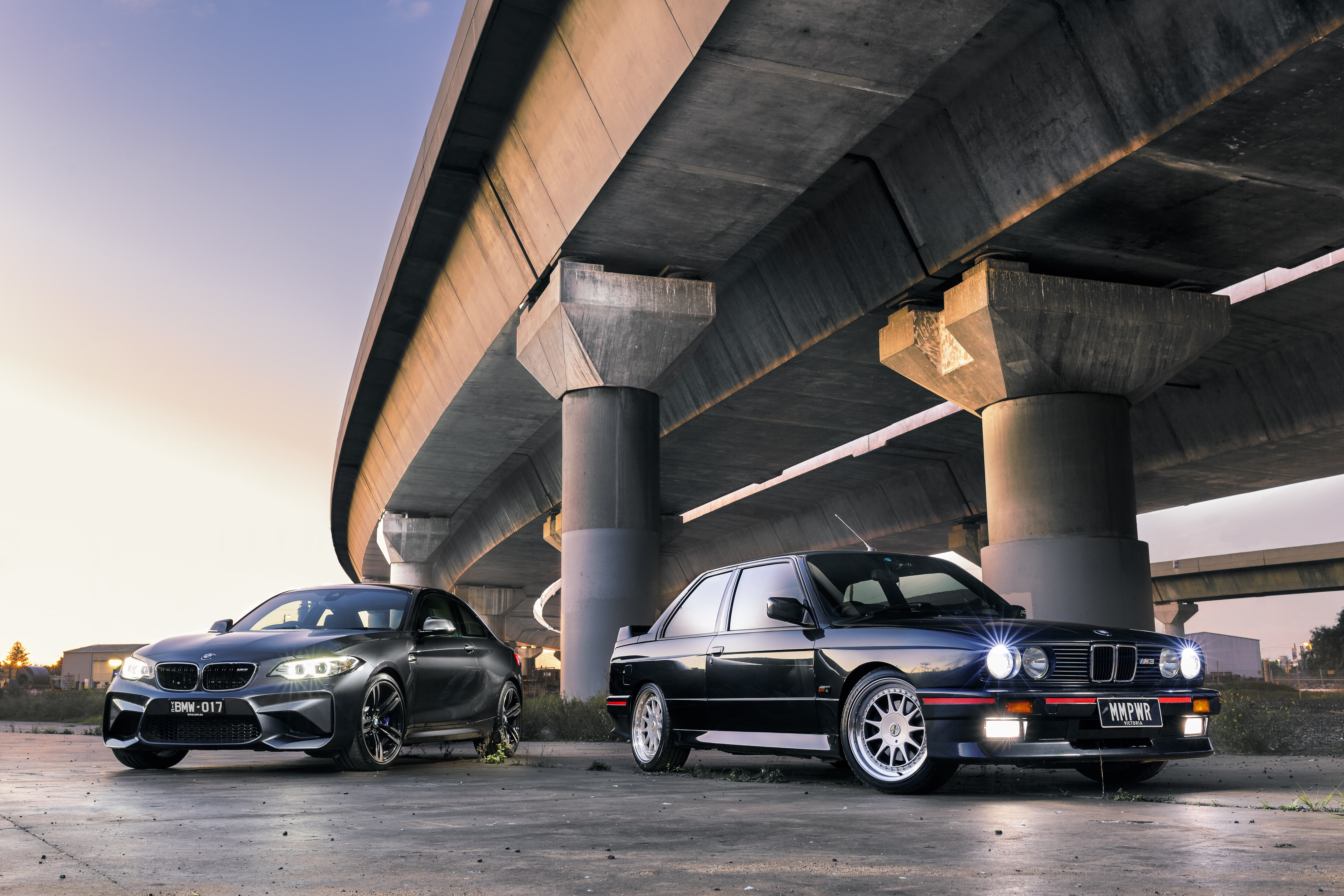 Drive an early E30 M3, before BMW started massaging the engines in an ultimately doomed bid to keep pace with turbocharged Sierra Cosworths in touring car racing, and it's a car that majors on compliance and adjustability. Although 143kW was pretty senior back in the day, it feels unthreatening now, requiring some explicit commitment to velocity. The body control of the E30 feels more languid than the gushing hagiographies would suggest and the steering requires a bit more twirl than you might imagine, the M3's quicker rack than base E30 models notwithstanding. Yet it's just this space to breathe along a road that makes the E30 so beguiling and sensual. You work with the weight transfers via the seat of your pants, the big, upright screen filling your view like an ultra-high def while your ear becomes attuned to the camminess of the four-pot lump and the timings of each gearchange. It seems a cliché to describe the experience as analogue, yet that's exactly what it is, fat and full in its bandwidths.
By contrast, the M2 aims to bludgeon any dissent into submission through sheer force of personality. Get into one after driving an E309 M3 and it feels as if you've switched channels from Citizen Kane to Transformers – Dark of the Moon. All of the suggestion and subtlety seems to have been replaced by broad brush primary colour sensation. It's an instant hit that leaves you giddy but reluctant to dig for the hidden layers of personality.
Then you reset. You make allowances for the fact that this is a modern car that needs to comply with modern legislation. It's safe, it emits less carbon dioxide than a Citroen 2CV, it has to pass drive-by noise tests and deliver on key sustainability measures. Viewed through this lens, the M2 is a car that has been artfully built within these legislative straitjackets. It's more fun to drive than a Porsche Cayman, and makes a latest-gen Mustang seem utterly prehistoric. It's easy to see where BMW has reprised what we might call M-car DNA, but which is actually a bit of a tick-sheet of attributes a modern M-badged vehicle needs.
There's a punchy throttle response, despite the cloying effect of a turbocharger on the three-litre straight-six. The exhaust looks meatier, the stance is right, with a wide, Coke-bottle rear end and a few degrees of negative camber at the back. The relationship between the wheels and arches isn't at all bad and the interior features more supportive seats and a wheel rim that's thankfully not too fat. I'm not overly keen on the dial pack though. The old stager can teach the upstart a few lessons in legibility there.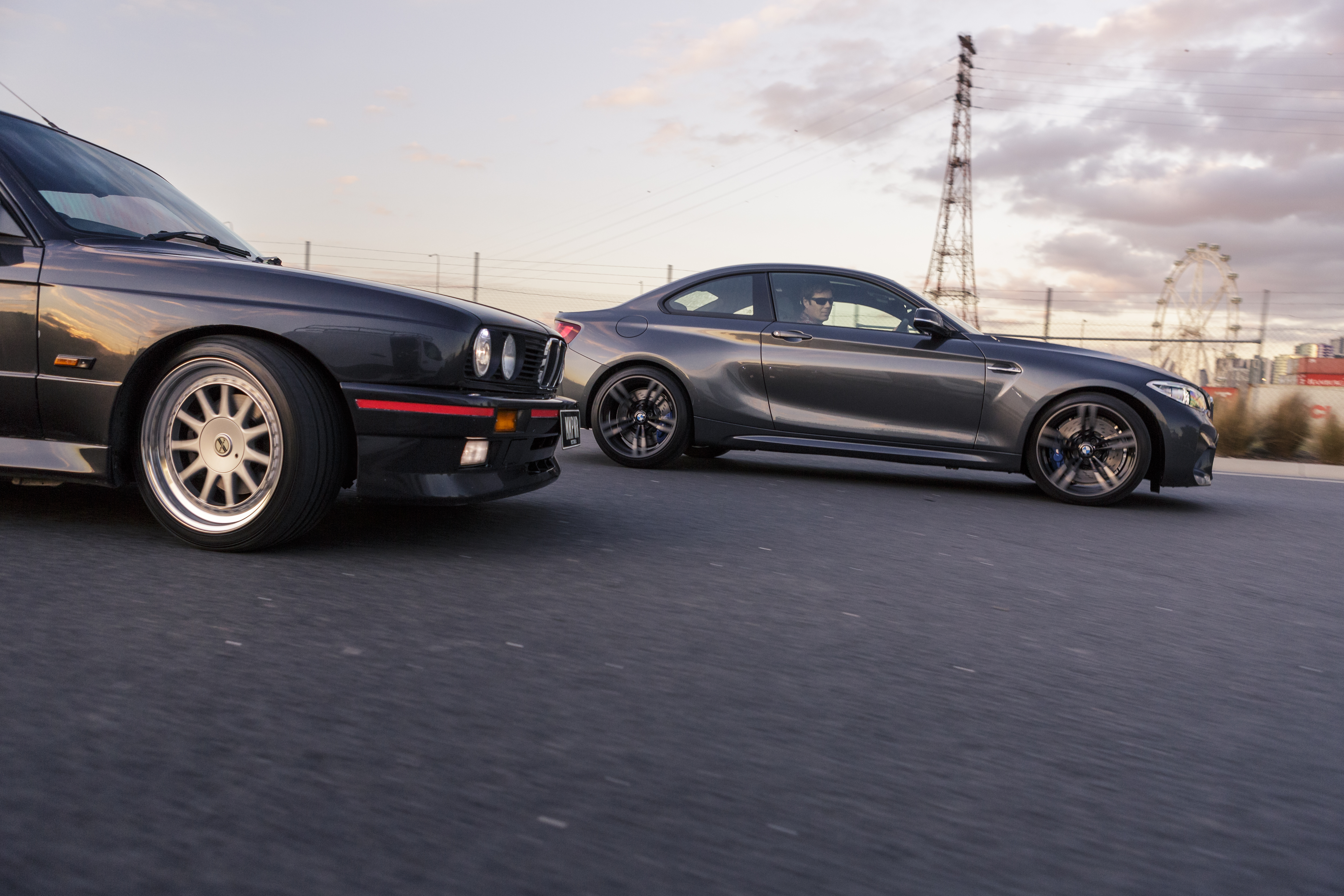 The detailed calibrations of this turbo installation – control weights, throttle maps, electronic control systems and so on – are excellent and it's in these judgment calls more than any other that you feel almost three decades of experience. It took AMG almost twenty years to approach this league and Audi's S cars still longer. The M2 does without the dizzying parameter overload of some M-cars, instead offering Comfort, Sport and Sport Plus modes, the ability to turn the stability control fully off, passive springs and dampers and an aggressive Active M Differential. So, yes, it will go very sideways if you give it a prod.
We might like to think that the pace of change of vehicle development has eased off, but this test shows us that it's clearly accelerating. The E30 M3 has more in common with a car from the turn of the 60s than it does the M2. Name any of the M3's contemporaries – a Mercedes 190E 2.3-16, an Audi Quattro, a Ford Sierra Cosworth – and any of them are closer in feel and execution to the M3 than this wrecking ball of an M2. This was never going to be a comparison in the traditional sense and both of these cars are right amongst their respective class bests, but it's shocking just how hard it is to make valid comparisons. The M2 isn't the modern incarnation of the E30 M3. In concept if not in competition history that car exists, but BMW doesn't build it. It's called a Toyota 86.
Unique Cars magazine Value Guides
Sell your car for free right here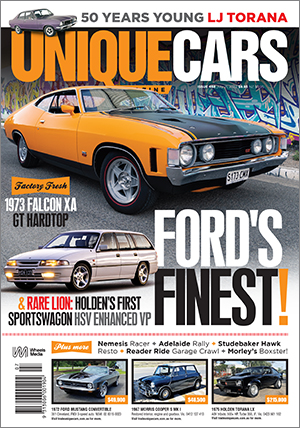 SUBSCRIBE TO UNIQUE CARS MAGAZINE
Get your monthly fix of news, reviews and stories on the greatest cars and minds in the automotive world.
Subscribe