Ford GT40 Review: Top Ten Fords #1
---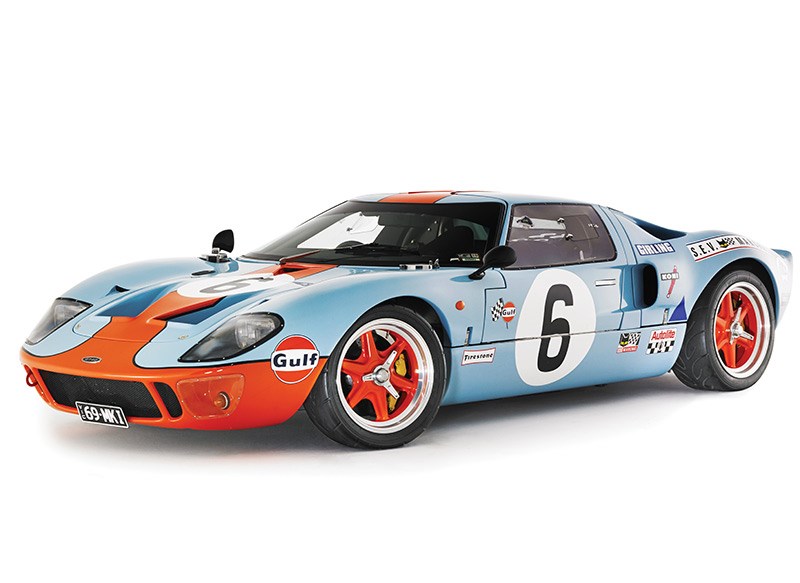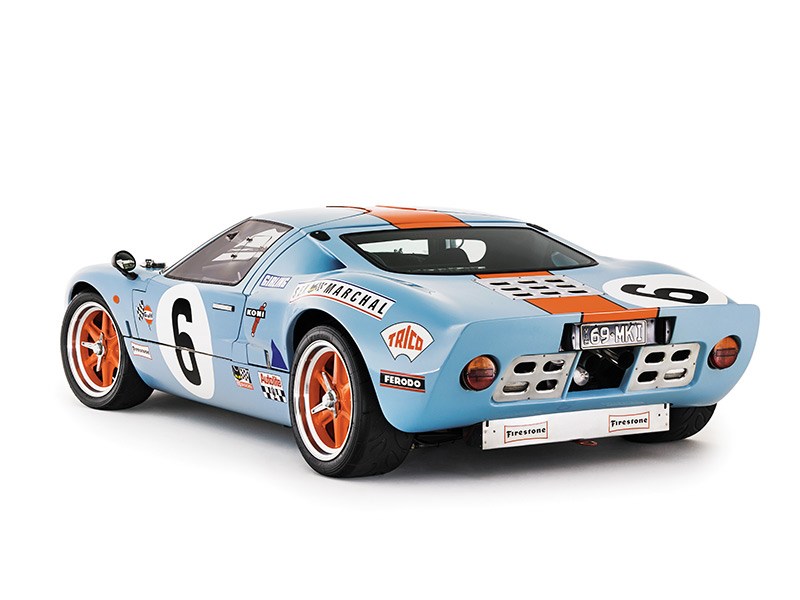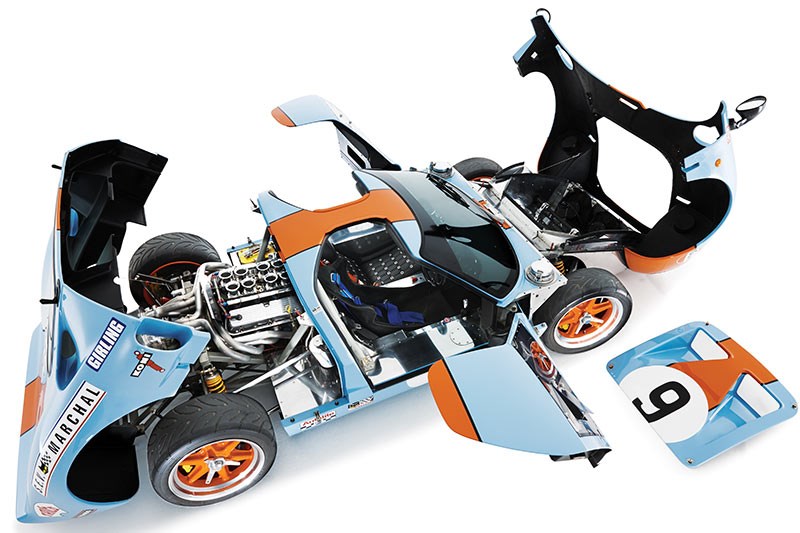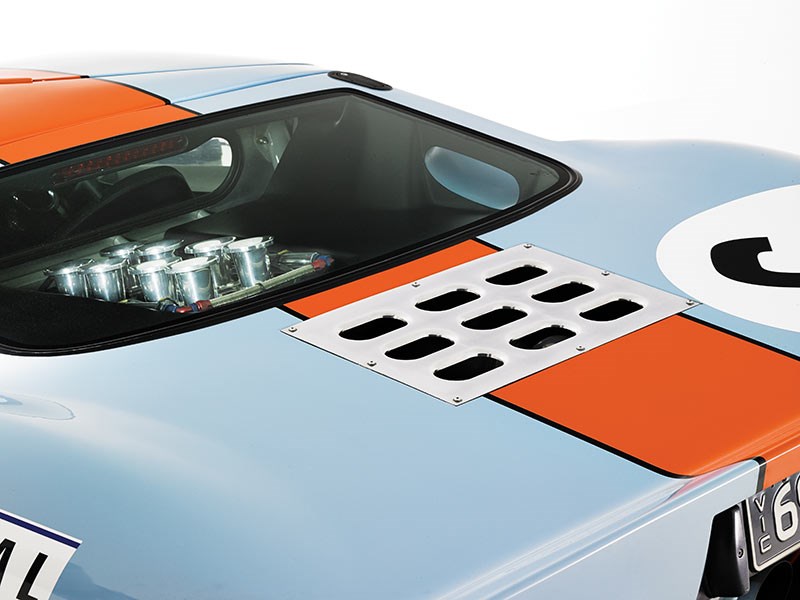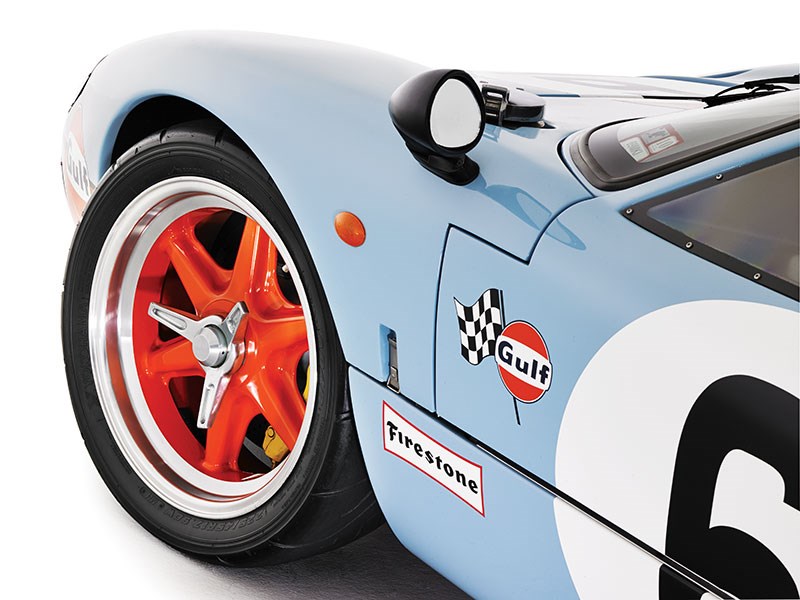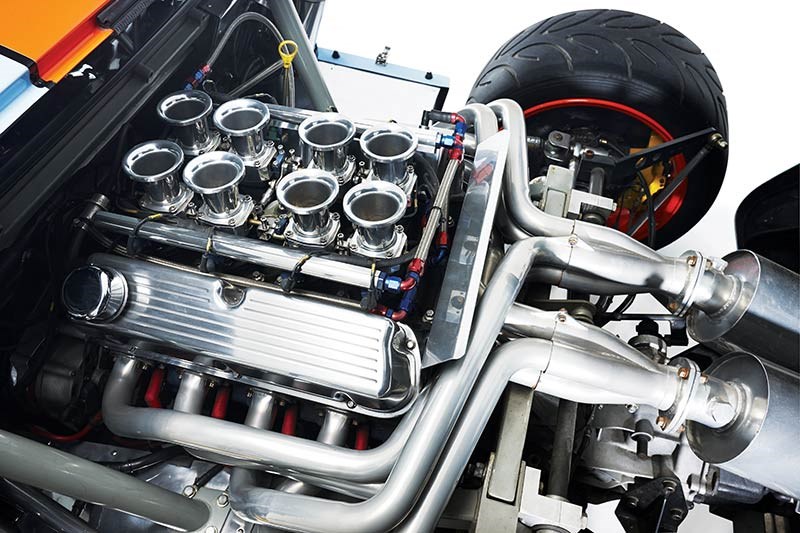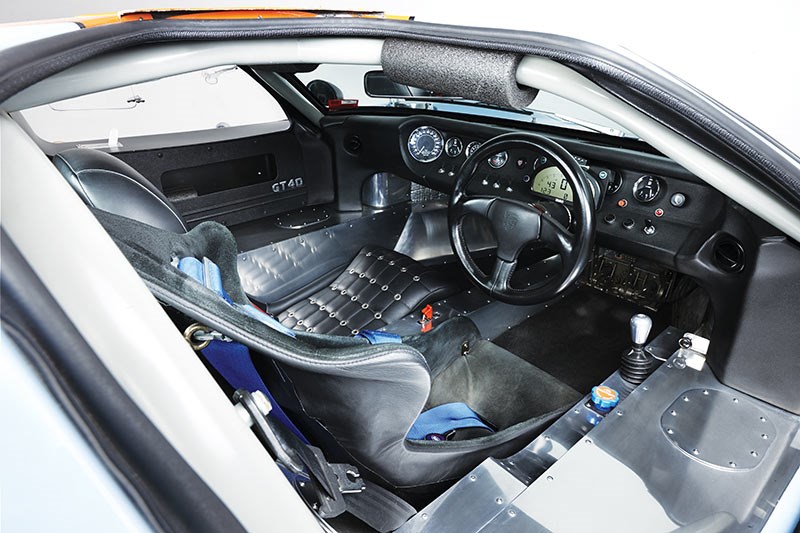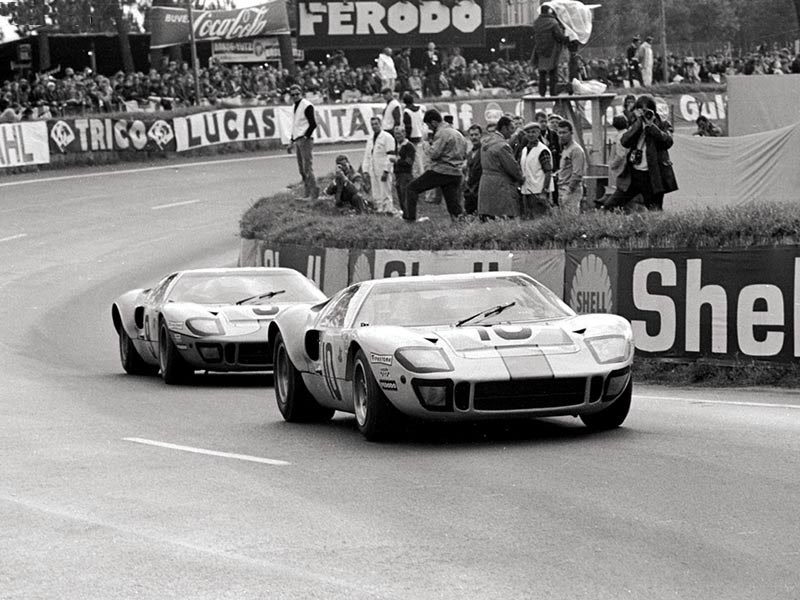 Ford's GT40 is a masterpiece that beat Ferrari at its own game
From Unique Cars issue #363, May 2014 
Ford GT40: Top ten Fords
Everybody knows the legend of the Ford GT40, right? Just in case you missed it, the yarn goes that Ford, very aware that motorsport success generated sales, was keen to get its teeth into the annual Le Mans classic, then the biggest, most influential sports car race on the planet. The easiest solution was to simply buy a team that was already winning and, with that in mind, Ford in 1963 approached Ferrari (which was in the middle of winning Le Mans six times on the trot – from 1960 to 1965) with cheque book at the ready.
After agreeing to sell and watching Ford spend millions of dollars performing due diligence, Ferrari pulled out of the deal, leaving Henry Ford II less than impressed. The story goes that the freshly peeved Ford decided he'd beat Ferrari at its own game and work started on developing what became the GT40.   Talks began with a number of race shops (including Lotus), but Lola was chosen to develop the new Ford sports car, based on the Lola Mk 6 design, which had recently been completed with Ford V8 power. Ford was also more comfortable with the retiring personality of Lola boss Eric Broadley compared with the single-minded Colin Chapman of Lotus. Not that it prevented a conflict that led to Broadley walking out in a huff within a year.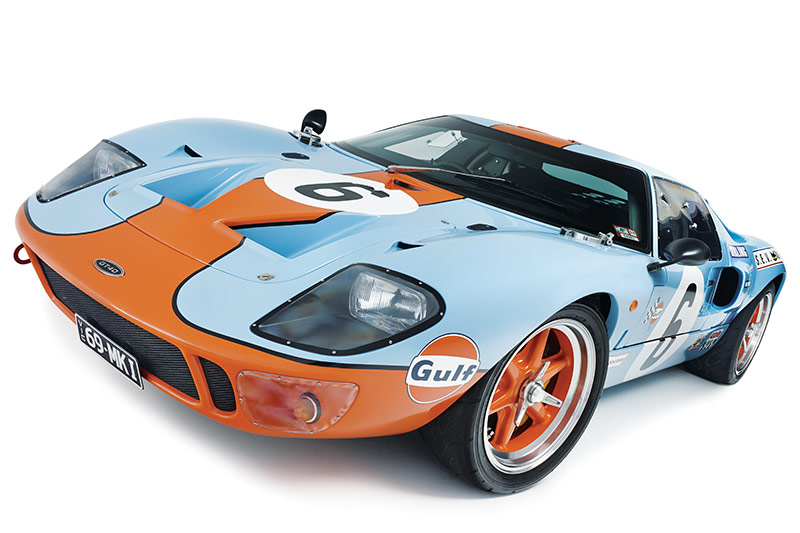 Why outsource the project? Believe it or not, the idea of a mid-engined sports car was serious news to the people at Ford, who were more used to making mass-market passenger cars, not race-winning hand-builts. In fact, Roy Lunn was the only engineer within FoMoCo with any experience in mid-engined designs (and that was the still-born Mustang concept), so he was packed off to England to work on the design, to Broadley's displeasure.
With a team that included former Aston Martin team manager John Wyer, a new company named Ford Advanced Vehicles Ltd was set up at Slough, just out of London, with two Lola Mk 6 chassis. The plan was to build race cars, run a factory team, and produce road-going versions of what was officially called the 'Ford GT' that would be sold to the public.
When finally homologated for the 1964 season, the GT40 – famously named after its height in inches – suffered an inauspicious start. Its first hit-out was at the Nurburgring, where it retired with broken suspension, and then at Le Mans, all three GT40s failed. The corporate blame game began, with the Yanks and Poms pointing the finger at each other.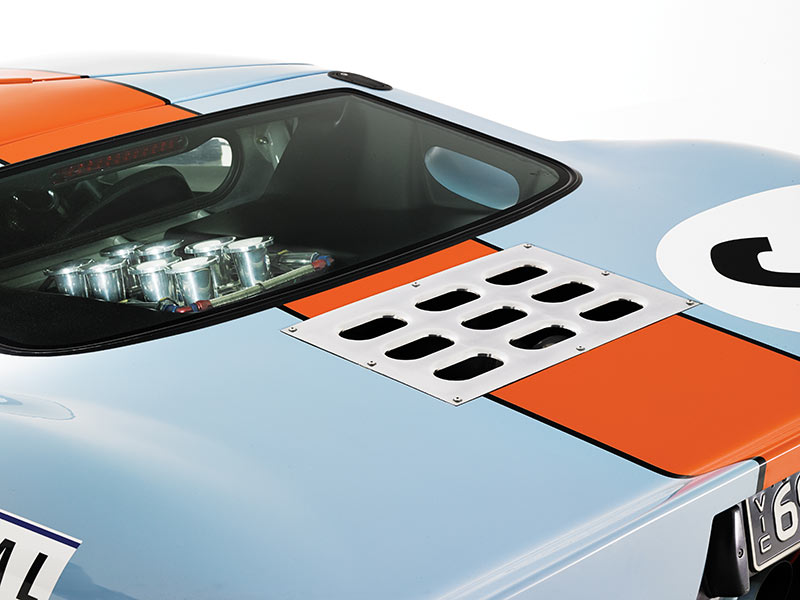 Ford brought in Carroll Shelby – who had worked miracles in creating the Cobra-Ford and beaten Ferrari in GT racing – to take over. He managed GT40's maiden international win in the Daytona 24-hour race that year, but the less said about the rest of the season the better.
In classic Shelby style, the Californian hot rodder ditched the 4.7-litre V8 and wedged a 7.0-litre big block into the back of the car, much to Wyer's disgust. Despite more embarrassing failures at Le Mans in 1965, it all paid off in 1966 with a string of wins, culminating in an emphatic 1-2 in France – with a beaming Henry Ford II in attendance to watch Ferrari served a big slice of Cop That.
And it just got better. Ford GTs made it four in a row at Le Mans – including unexpected 1968 and 1969 victories in 4.9-litre guise with John Wyer back at the helm – cementing the car's place among the greatest of the great sports cars ever made.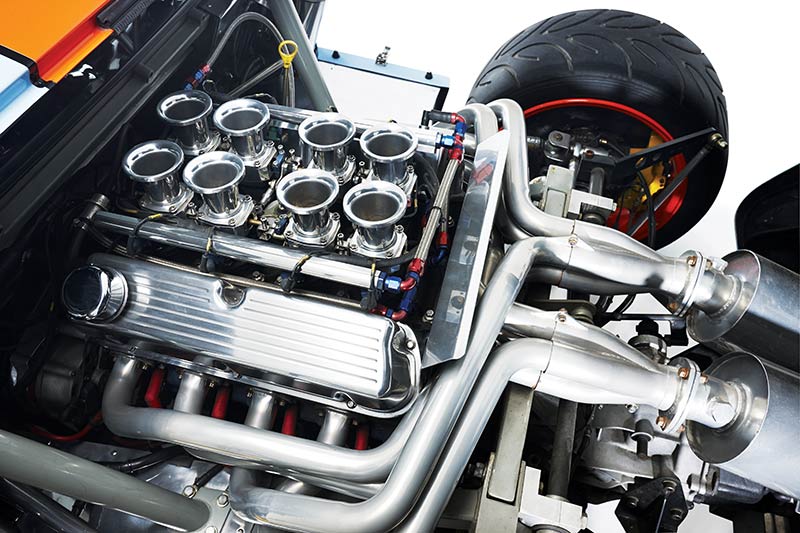 That Ford saw fit to build a sports car for the new millennium (in 2004) that was so heavily influenced by the original GT40 – even though it was  fundamentally different under the skin and a strict road-car to boot – confirms that the GT40 holds a special place in Ford's psyche. That anybody bought the latter-day version suggests the general public felt the same.
Maybe that's just what happens when you take on somebody like Ferrari and beat them at their own game.
VALUE AND DESIRABILITY
Ford's Le Mans-inspired GT40 is more than 50 years old, yet remains one of the most beautiful and intimidating automotive designs ever conceived. If you knew someone at Special Vehicle Operations in the UK you could have bought a road-spec car (only seven out of the verifiable 107 GT40s that were built came this way), but, despite their scarcity, they are less valuable than cars with period race history. People with very deep pockets still use GT40s for competitive events and demand for significant cars grows with every passing year. Top price at auction recently reached $US11 million for a famous and very special example. 'Normal' GT40s can still be found at $A5-7 million.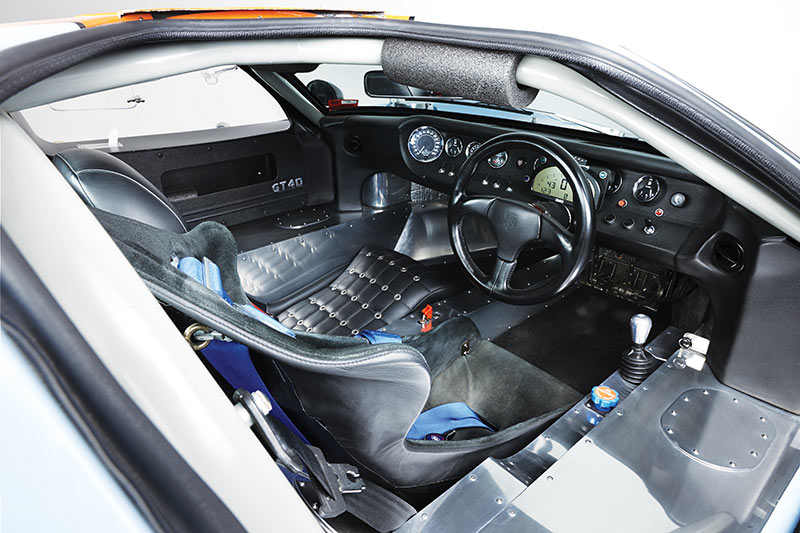 VALUE MOVEMENT
1990 - $700,000
1999 - $550,000
2005 - $1.8 million
2010 - $2.5 million
2014 - $5–7 million
JOHN BOWE SAYS
Ford has participated in motor sport since the very beginning. It's part of the company's heritage. But the GT40 really captured the imagination of the world and still holds it. Ford went after Ferrari with a vengeance and eventually succeeded at Le Mans, when that race meant much more than it does now. Has a better looking car been made? I really doubt it. The shape is sex on wheels and to think they were doing 200mph back in the '60s is amazing. I have driven one, but only slowly in a parade, so I can't pass too much comment on the experience. Along with the Shelby Cobra, it is the most replicated car in motoring history. That must say something.
SPECIFICATIONS
Ford GT40
Production: 1964-1969
Body: Two-door coupe
Engine: 4737cc/4949cc/6999cc, V8, OHV
Power: 250kW @ 6250rpm (4.7-litre street version)
Torque: 446Nm @ 3200rpm (4.7-litre street version)
0-100km/h: 5.5sec
400m: 14.2sec
Gearbox: 5-speed manual
Suspension: Double wishbones, coils (f); independent, trailing arms, coils (r)
Brakes: Discs
Unique Cars magazine Value Guides
Sell your car for free right here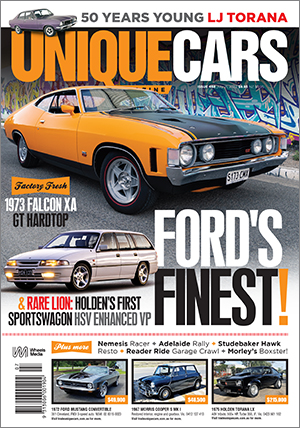 SUBSCRIBE TO UNIQUE CARS MAGAZINE
Get your monthly fix of news, reviews and stories on the greatest cars and minds in the automotive world.
Subscribe