HDT VC Commodore Review
---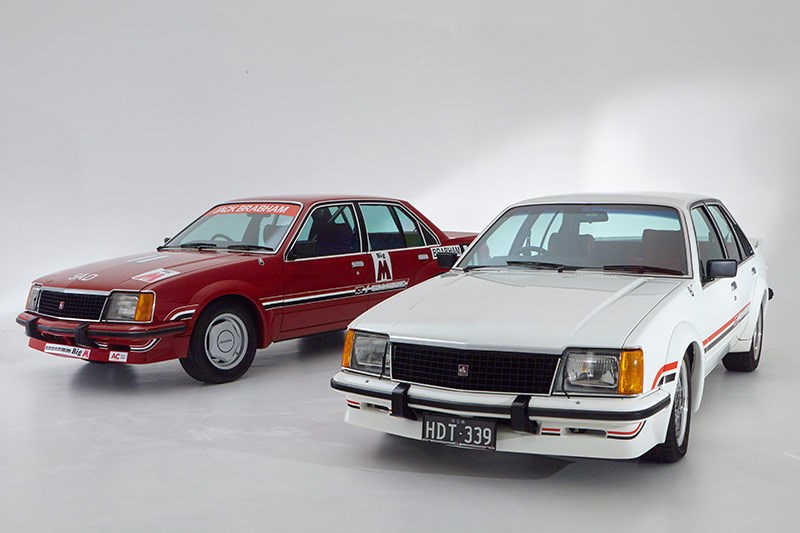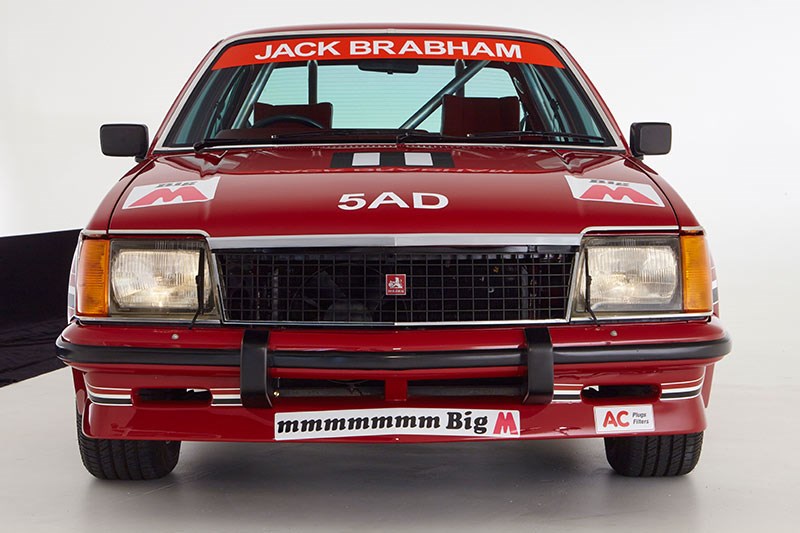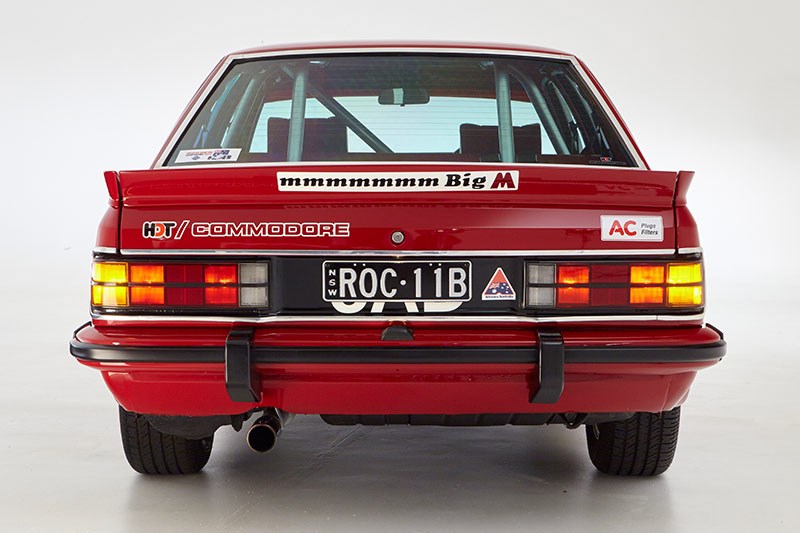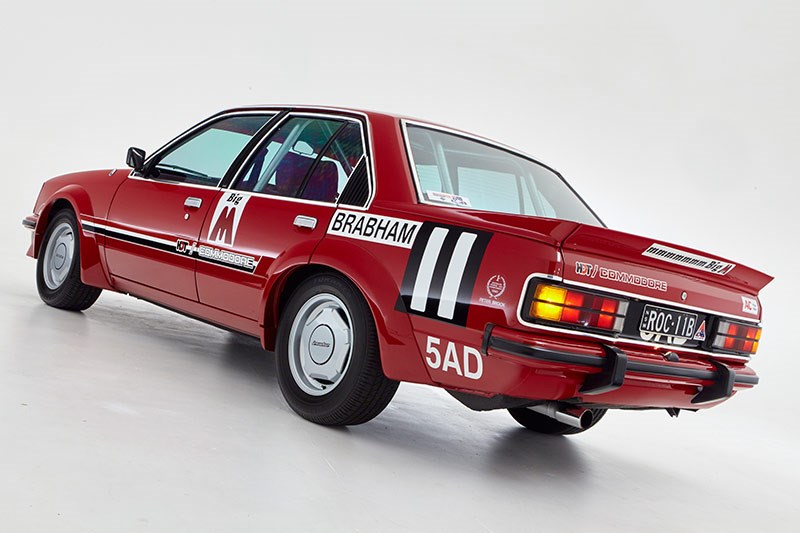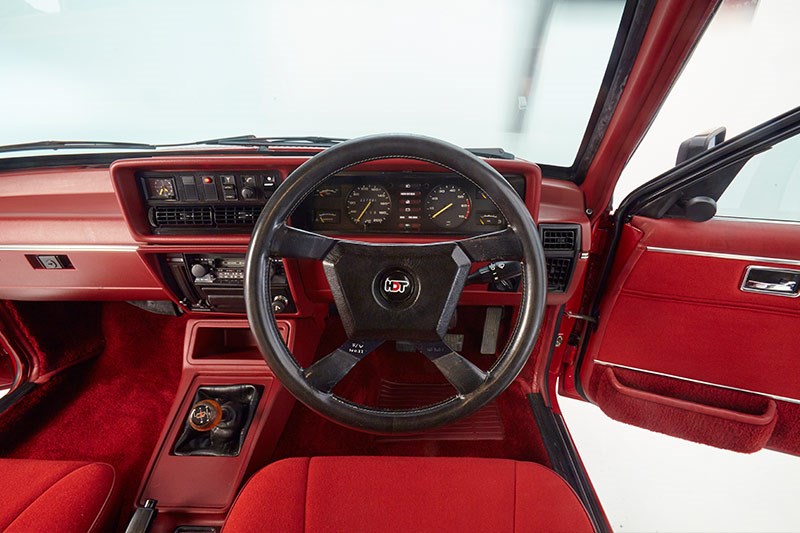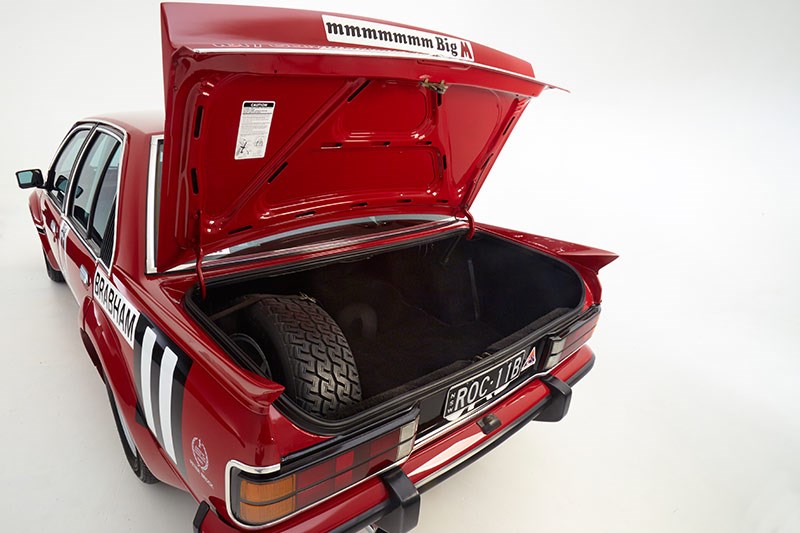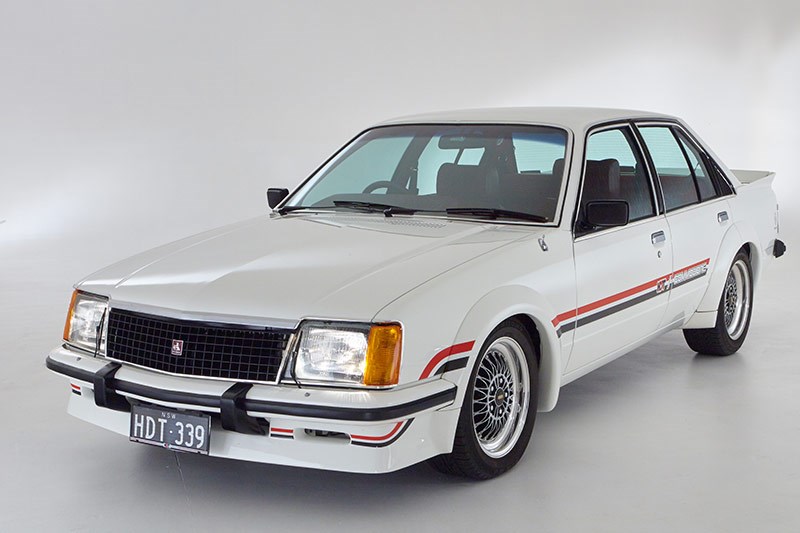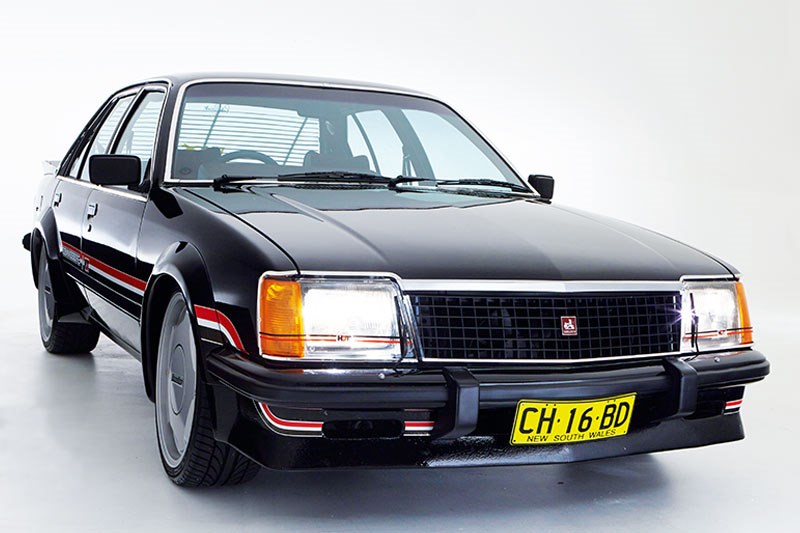 For half a dozen years in the 1980s, racing legend Peter Brock steered HDT Special Vehicles. A decade after his passing, we celebrate the great cars the man created
Brock Commodores
WIN ON Sunday, sell on Monday. It's not a bad way to do business and one that was to work well for Holden and HDT Special Vehicles after the success of Holden's racing Toranas during the 1970s. This culminated in its last, incredible six-lap win – with a lap record on the last lap – at Bathurst in 1979 in the hands of Peter Brock.
HDT of course stood for Holden Dealer Team, the developer of high performance road and race cars. Peter Brock was its owner and front man from 1980 until the infamous split with Holden in February 1987. Here we won't be going too much into the behindthe- scenes shenanigans at HDT – involving Holden, its dealer network, advertising agency and sponsors; that's a story for another day.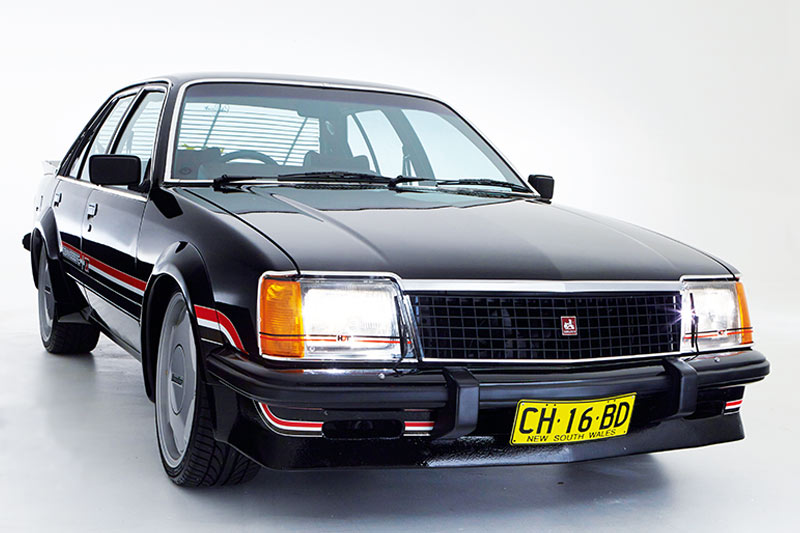 And for many of us, the cars Brock created for that six-and-a-bit years are now legendary Australian classic cars worthy of any collection. HDT's first product was the VC series HDT Commodore. Available in just three bold colours – one glorious example of each we've collected here for our historic Unique Cars photoshoot – the new hi-po SL/E-based road runner was a stunner. Just two years before, in October 1978, Holden's fresh new Commodore had broken new ground for an Australian family car in terms of its precise steering and its decent handling. In that situation the prospect of a HDT version with extra power and further-enhanced handling was mind-boggling.
The HDT Commodore's first public showing was at Calder Park Raceway in November 1980, where 11 HDT Commodores lined up for the Race of Champions, a support race for the Australian Grand Prix. Piloting those cars was a mix of Australian and international racing talent – including Unique Cars' own John Bowe – who participated in two races. Racing legend Kevin Bartlett won the first race on Saturday, with Bowe coming second. After starting some way back on the grid, Peter Brock himself won the second race, on Sunday, very closely chased by – again – John Bowe.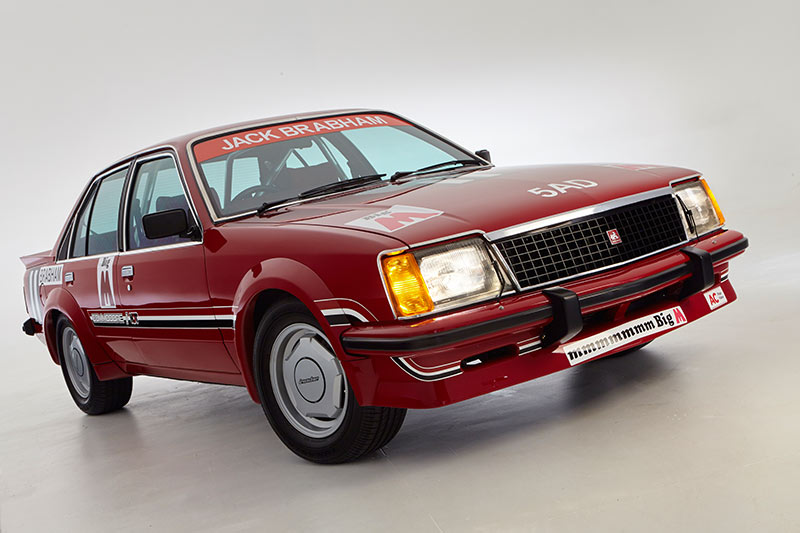 Watching a repeat of Sunday's race – it's on YouTube – is borderline hilarious. The TV commentary from Formula 1 ace Jackie Stewart and Channel 9's Kevin Sparkes – and the sounds of 11 throbbing V8s – is just about drowned out at times by the almost ceaseless squealing of the HDT Commodore's road-spec Uniroyal tyres. There was plenty of 'jostling for position' and many of the cars ended up in the dirt on a number of occasions.
But the race also demonstrated just how good the original Brock Commodore was.
Australian family car owners were used to unremarkable handling produced by sturdy but dated underpinnings on cars shod with cross-ply tyres. While radial tyres had arrived, their use was far from universal. Yet here was a road car – albeit a high-performance one – that could hold its own on a race track. Putting a dozen road cars onto a track in front of the general public was a terrific publicity stunt.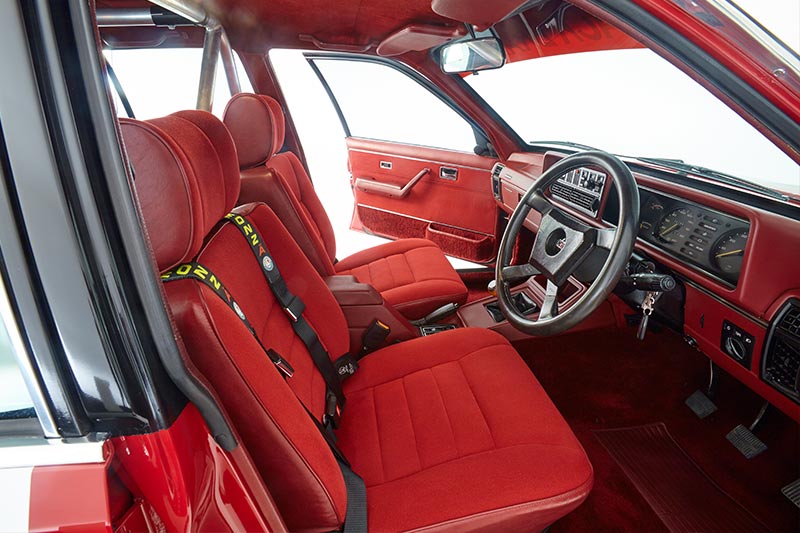 Those 12 cars – the last of the dozen stayed in the pits after suffering problems prior to racing – were built by HDT ahead of Holden/HDT's planned 500-build production so were something of a test run for HDT at its Leveson St, North Melbourne production premises.
Based on the SL/E with the optional 5.0-litre V8 (VB SLEs had a 4.2-litre V8 as standard) the HDT Commodore featured output, handling, and style upgrades. The body kit featured a front spoiler, wheel arch flares and a three-piece air dam on the rear.
The HDT's bumpers were finished in body colour rather than the SLE's standard chrome and the extensions to the rear wheel arches deleted. There was a quite lurid red white and black stripe kit but some owners requested the stick-on stripes be left off.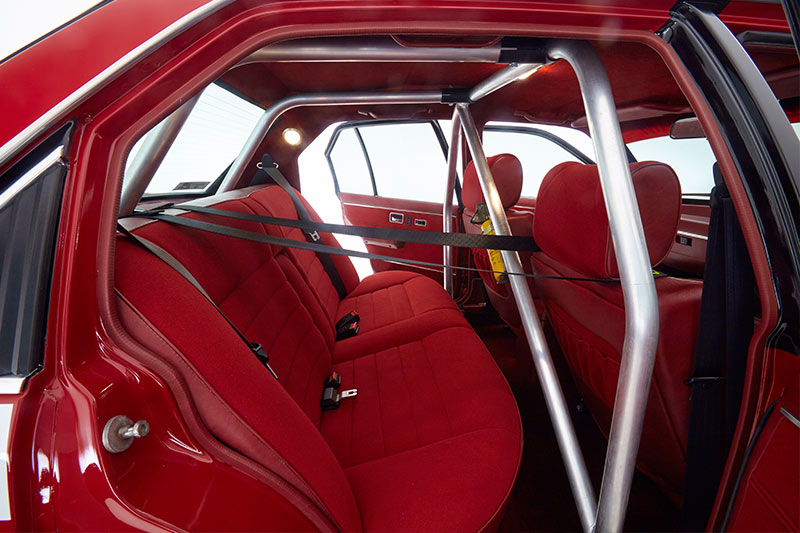 Inside, with the SL/E pretty well loaded already, HDT added a numbered MOMO steering wheel on a satin-black painted steering column, a wooden shift knob for manuals, and a driver's left foot rest.
With Holden's co-operation, HDT modified the Holden 5.0-litre V8 for more grunt. New for the VC Commodore was Holden's upgrades to the decade-old all-iron engine design; they were now known as blue motors thanks to the new exterior paint colour but a high-volume air cleaner, an intake duct that funnelled cold air from behind the left headlight, tweaked intake manifold and big-valve cylinder heads, sharper ignition and the 5.0-litre V8's optional dual exhaust was HDT's main hardware. Lower diff gears in the manual helped, too: 3.36s rather than the usual 3.08s. The numbers were: 160kW and 450Nm to result in 8.4 seconds to 100 and a 16.1 0-400m sprint.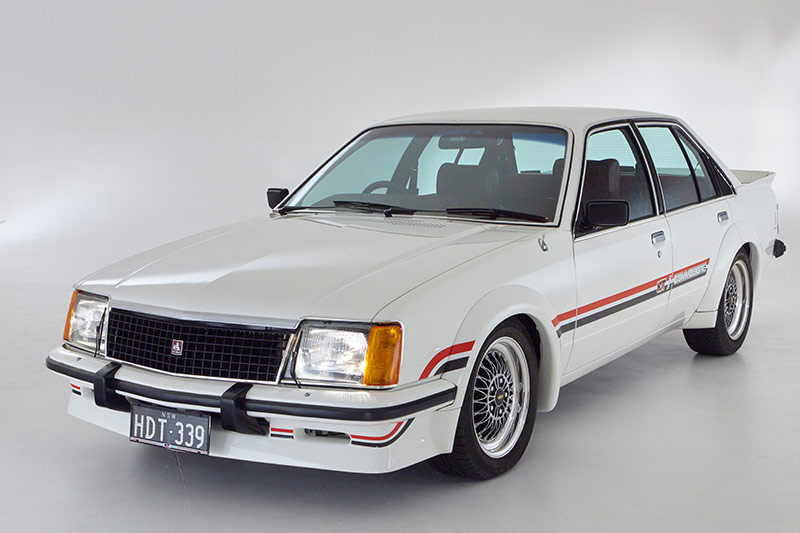 By June 1981, the production run was complete and the vehicles sold by the dealers who had signed up as Holden Dealer Team supporters, establishing HDT Special Vehicles as Holden's performance car partner and kicking off the Brock Commodore legend.
THE OWNERS
John McCoy Lancaster
Race of Champions Commodore VC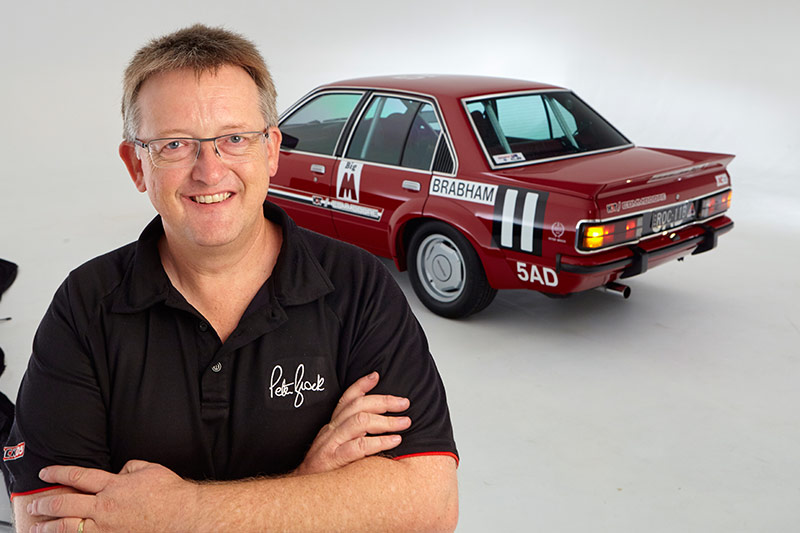 John McCoy Lancaster and his wife Donna bought this ex-Race of Champions HDT Commodore 10 years ago. Covered in dust, the car hadn't moved from its storage location in Victoria for two years.
"It had the dents and scars of everyday life for two decades," says John. "I guess I'd describe the car as being 'untidy'; one front door was creased and it was battlescarred. It had some rust around the back window and that was about it. The fibreglass was in dilapidated, aged condition.
"I picked it up as an opportunity to restore and enjoy it."
The car required significant work to the body, paint and interior, but sitting in a refurbished bay, the engine is original. A decade after its restoration, John and Donna give the car regular but sparing use.
Darren Hawks
HDT VC Brock
Long-term Brock Commodore tragic Darren Hawks (above) has been a fan since he owned one as an apprentice spraypainter. This car shares space with a VK SS. "It was nicknamed
the swine," he laughs. It had 30 years of hard use and at least 300,000km on the clock. We can't fault his resto work.
Glenn Watson
HDT VC Brock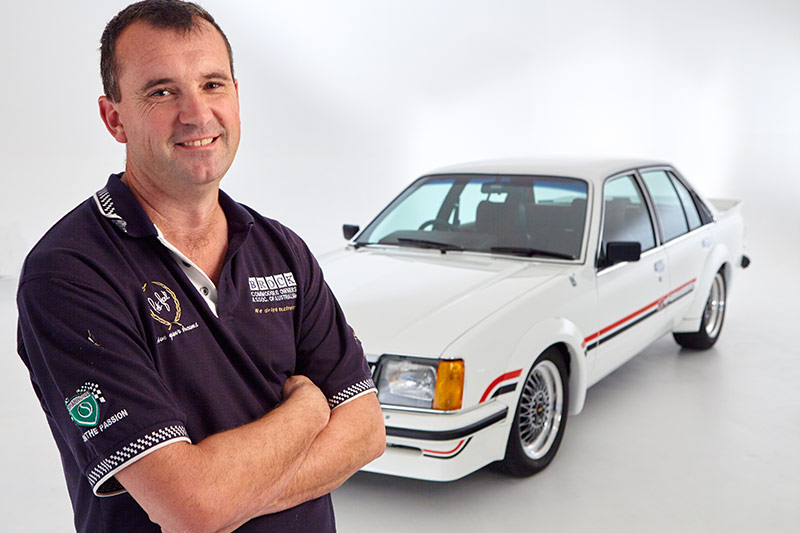 Glenn and wife Rosalind have owned their VC Brock Commodore for only six months but Glenn has restored another – number 34 – in the past, so it's fair to say that he knows what he's doing when he breaks out the tools.
"I've always been into these, and nice Commodores," says Glenn. "This one was already done when we got it so we could enjoy it straight away. We take it to shows and for runs
quite often – jump in with the grandkids and go and have fun, enjoy the sun! "It's stupid to leave them in the shed all the time – get out there and enjoy them and let other
people appreciate them, too." Spread the good news, brother.
Unique Cars magazine Value Guides
Sell your car for free right here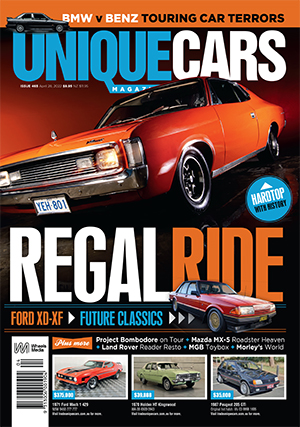 SUBSCRIBE TO UNIQUE CARS MAGAZINE
Get your monthly fix of news, reviews and stories on the greatest cars and minds in the automotive world.
Subscribe