Toyota Celica liftback - stress-free classic
---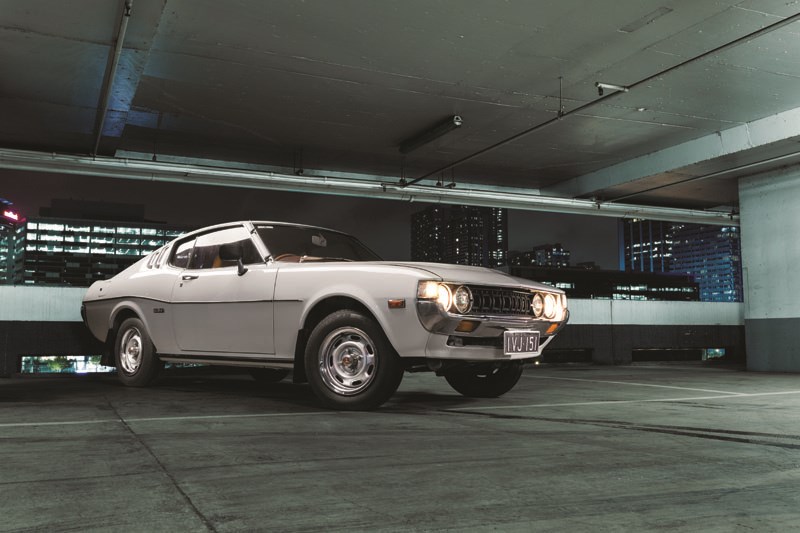 The styling has aged well.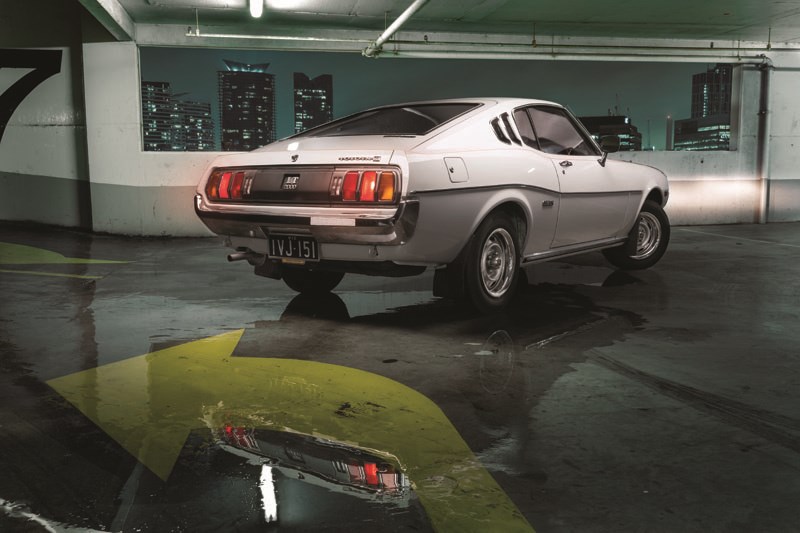 Liftback was a second-generation offering.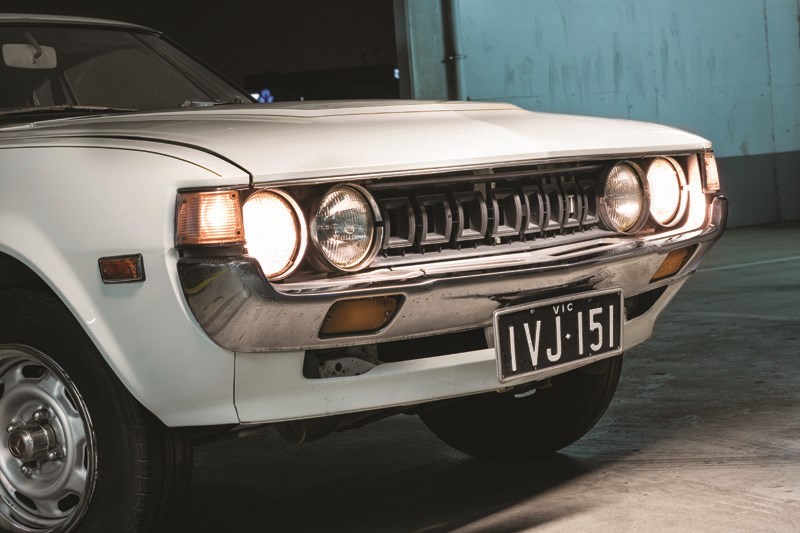 Wrap-around front was inspired by an earlier concept car.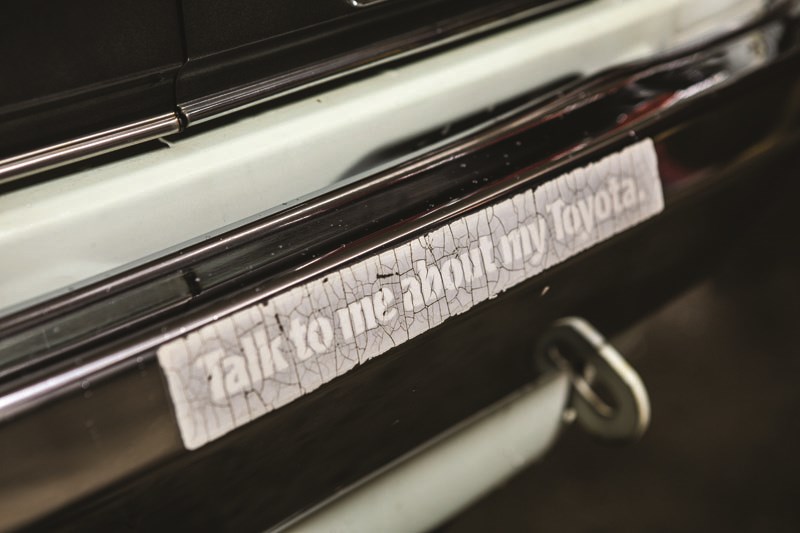 Old marketing sticker: 'talk to me about my Toyota'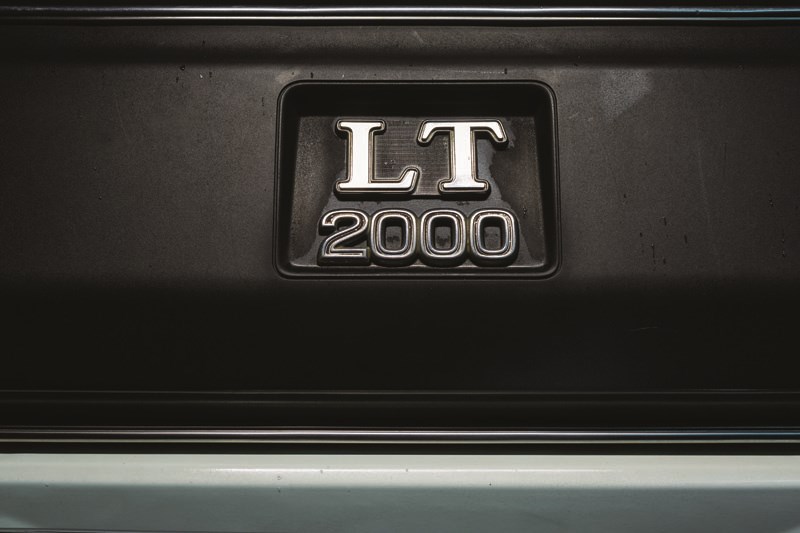 This was the big engine in the local cars - first-gen models had a 1600.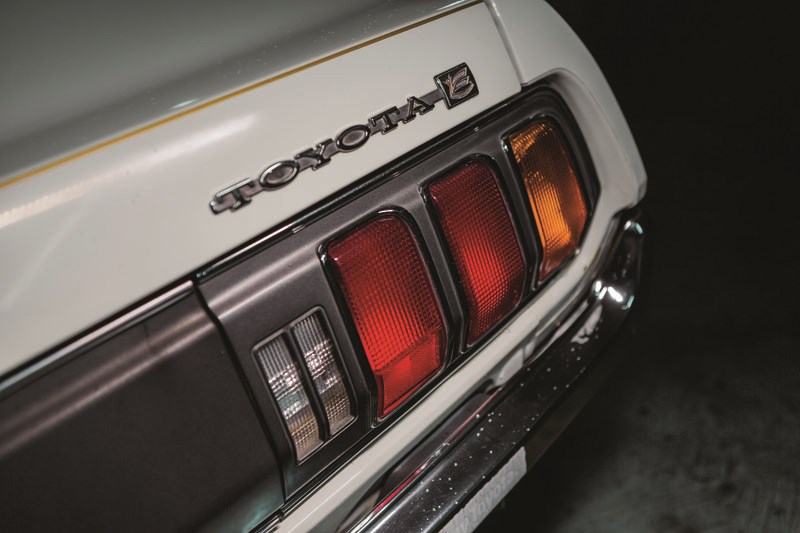 Even the tail-lamps show a bit of Mustang influence.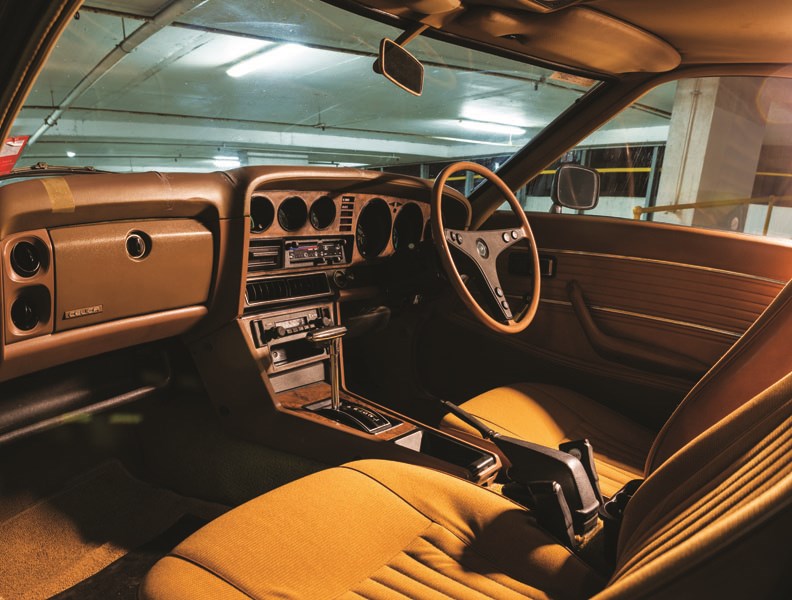 A very seventies interior.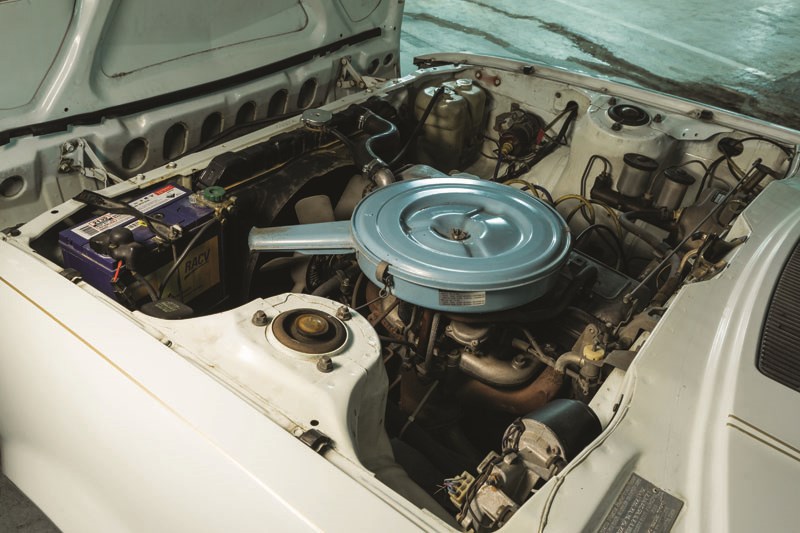 Engine is bulletproof.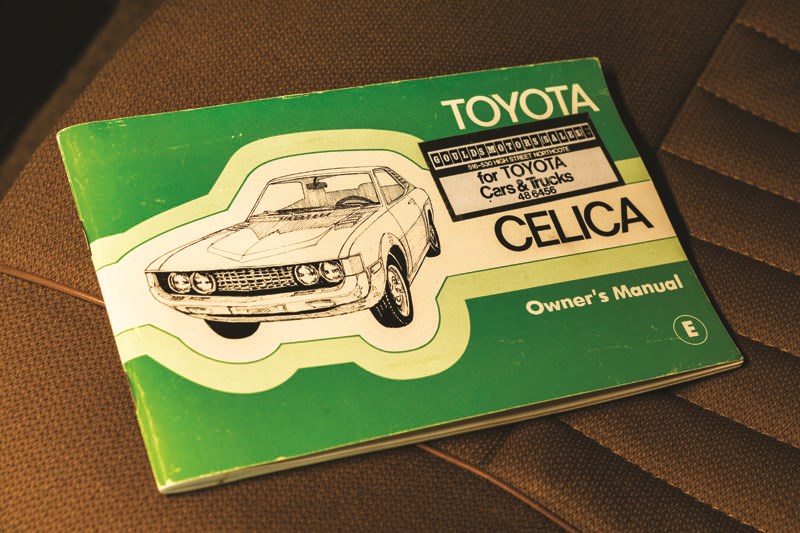 Someone was smart enough to save the handbook.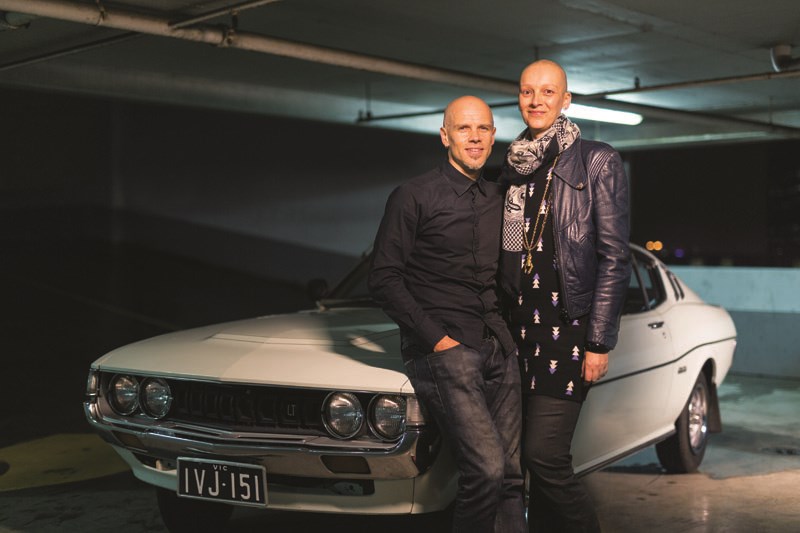 Happy owners.

What happens if you want a usable classic but don't have a fully-kitted garage? That was the dilemma for Michael Howes and Nicole Sargeant and their solution was a stylish 1977 Celica liftback.
Toyota Celica Fastback
As much as we'd like to think that we're all pretty handy with a spanner, the fact is that many of us have neither the aptitude nor the acreage to accommodate the luxury of a long-term resto. Locking up quite a few grand with the drip-drip of more spending on parts and labour coupled with renting a lock-up isn't something many city slickers can make work. So what's the fire and forget solution for owning a genuinely usable classic? Michael Howes and Nicole Serjeant have a feel-good story that'll get your grey matter whirring.
It all started with some very bad news. Nicole had been diagnosed with breast cancer and Michael realised this was a catalyst to fast-forward some plans they'd already made. "When we bought the car it was a 'now or never' purchase," explains Michael.  "We bought it privately from a seller in Melbourne. I've never owned a classic car except for my first car which was a '71 Corona but that's going back 25 years. My older brother had Celica TS22s when I was growing up and I've always loved them and always liked 70s Japanese sports cars.  My wife loves them and loves the shape as well. So we'd been on the lookout for something for quite a while and this one came up on a classifieds website.  We'd actually been through a colleague of mine at work and had been close to buying a fastback Mustang about a month or so earlier but that had fallen through and this car had come up."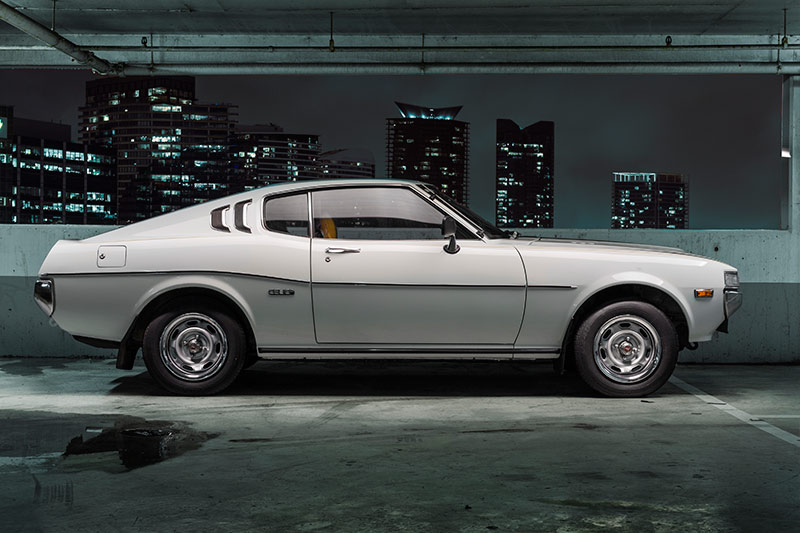 Now you might see why Michael's interest was piqued by the Celica given that he was looking at fastback Mustangs. The shape is very similar, and flushed with the success of its utilitarian city cars, the Japanese auto industry was beginning to feel a little more expressive as the 70s dawned. Witness the 1970 Tokyo Motor Show, where the Celica first appeared, backed up by the SV-1 concept the following year. This was a fastback version of the notchback Celica coupe, now featuring two individually-reclining seats rather than a full-width bench seat. As an aside, Toyota built two other SV coupe show cars – the SV-2 was a styling exercise based on the Celica Supra, while the SV-3 became the original MR2.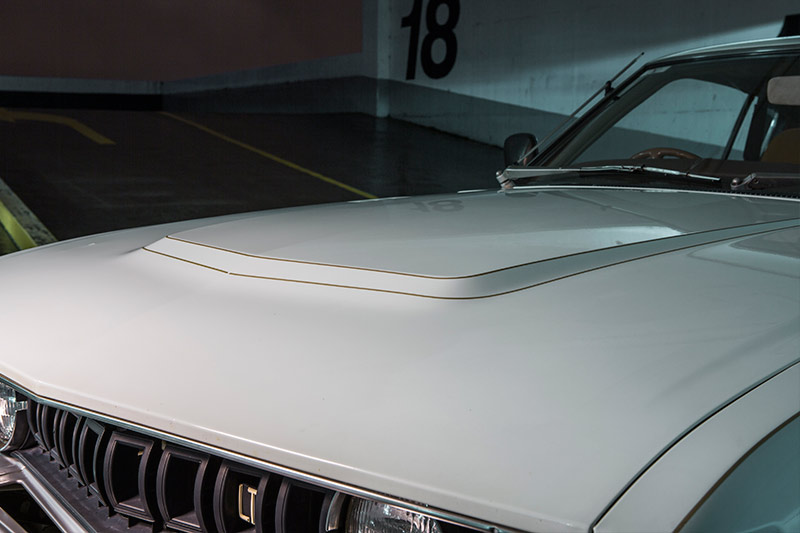 The prototype made production in 1973 as the Celica liftback, with only a few changes from the car on the show stand in 1971. The major change was the rear light cluster, which now aped the Mustang with three vertical segments on each side, but the positioning of the fuel filler flap and rear key hole were also changed. But are those comparisons with the Mustang really as laughable as they might have seemed at the time? In context, the Celica was bang on the money, delivering a 90hp 2.0-litre engine which, in terms of power to weight and market positioning, compared favourably to the Mustang's 105hp 2.8L V6 and also Ford's entry-level 88hp 2.3-litre four for '74.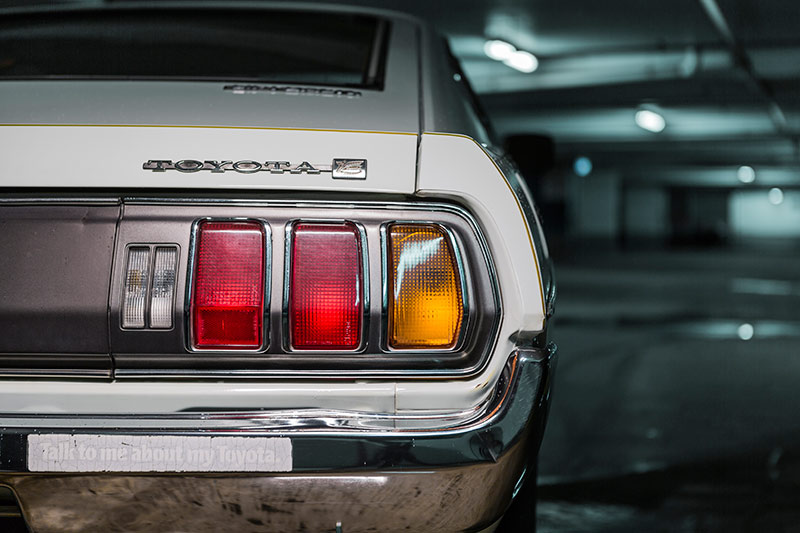 Like Ford's pony car, the Celica was supplied with a simple braking setup that comprised  front disc and rear drums but the Japanese car's independent McPherson front and De Dion rear axle made it a far nimbler proposition around corners, helped by a kerb weight of just under a tonne. Compared to a V8 Mustang of the time, the Celica's lighter front end gave it a decisive advantage on turn-in.
Still, Michael never bought it for its dynamics. "Mine's got an 18R engine, so it's a simple single-cam 2.0-litre engine. It's nothing flash: automatic, three-speed. The guy who sold it to us advertised it as a summertime cruiser and he was absolutely right. It's not going to break any quarter mile records but that's not why we bought it. We love the shape, we love the era and it's just a bit of fun.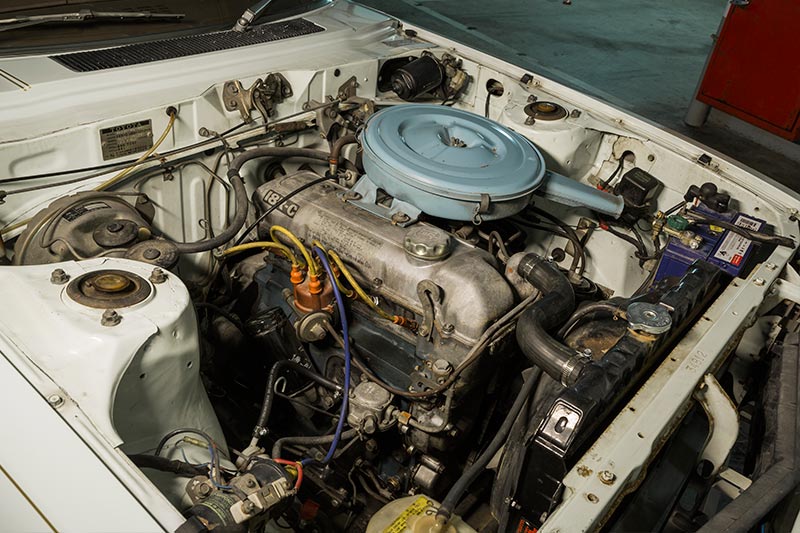 "Neither of us are petrolheads or into racing; we love the shape and the lines and it's about the aesthetic of it more than anything. It's out every weekend and we go cruising up and down the beach and away on a few weekend trips. We've done very little other than replacing a couple of the old hoses. It was roadworthied and pretty well up together, so we've kept it as-is. All we're really planning to do is just tidy it up a bit. Eventually we might clean up the interior a little bit as there's some sun damage and some cracking on the dash pad and the plastic bits on the back.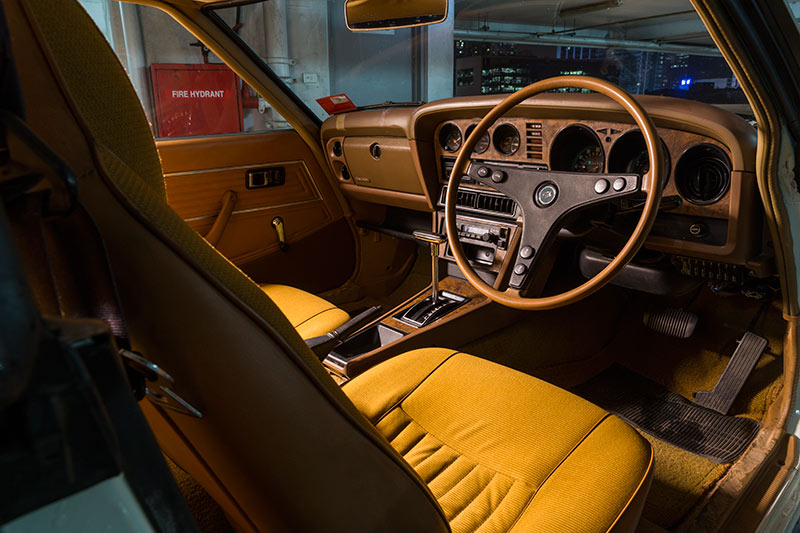 "When we first bought it we thought we might put some big wheels on it, that sort of thing, but the longer we've had it, and the more time we've spent with it, we're now thinking we'd like to keep it pretty original because that's the state it's in. Unfortunately because we live in an apartment, we don't have the garage space that would allow us the luxury of buying a proper project car. Also I'm not a very practical person – if anything my wife is the practical one between the two of us! But I just couldn't afford the luxury of having a car that was off the road. We needed to buy something that was able to be driven straight away, was reliable and was something that we could just do little bits and pieces to.  The only thing I'd like to change is the steering. We'd like power assistance as it's pretty heavy at low speeds.
"Nicole's now in remission which is absolutely great news. She loves the car. It put a big smile on her face so it's more than served its purpose."

SPECIFICATIONS
TOYOTA CELICA FASTBACK
Engine 18R 2.0-litre SOHC 8v four-cylinder
Power/Torque 72kW @ 5500rpm, 143Nm @ 3600rpm
Performance 0-100km/h: 9.6s, 0-400m 17.6s
Kerb Weight 998kg
Transmission Three-speed auto
Suspension MacPherson struts, coil springs, anti-roll bar, tubular shock absorbers (f) Rigid axle, Panhard rod, four trailing links, coil springs, tubular shock absorbers (r)
Brakes hydraulic power assisted, disc (f), drum (r)
Steering Recirculating ball, manual, 3.73:1 ratio
Tyres Dunlop SP20 FE Radial (OE)185/75 R14 front and rear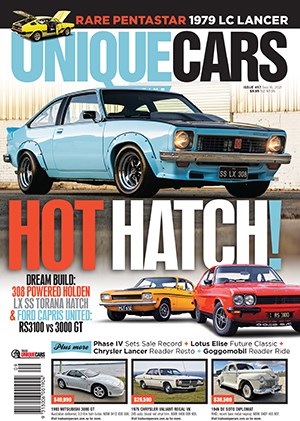 Subscribe to Unique Cars Magazine and save up to 42%
Australia's classic and muscle car bible. With stunning features, advice, market intelligence and hundreds of cars for sale.
Subscribe