BMW Z3 M Coupe Review
---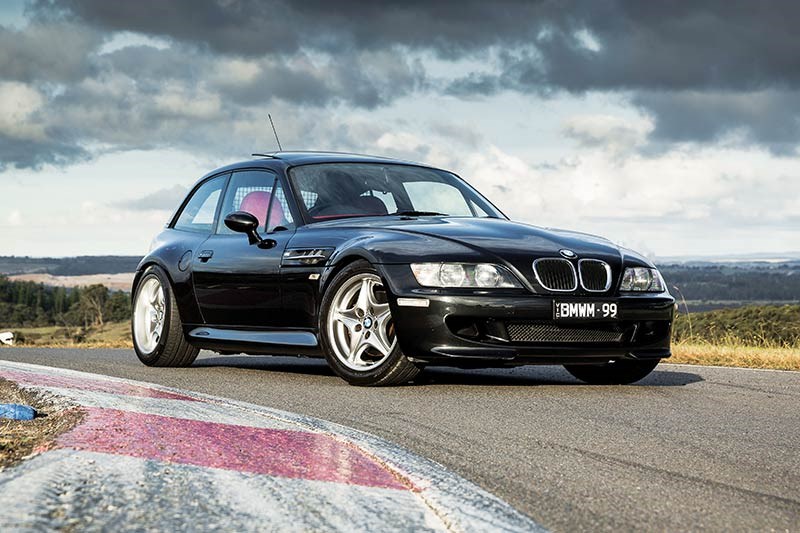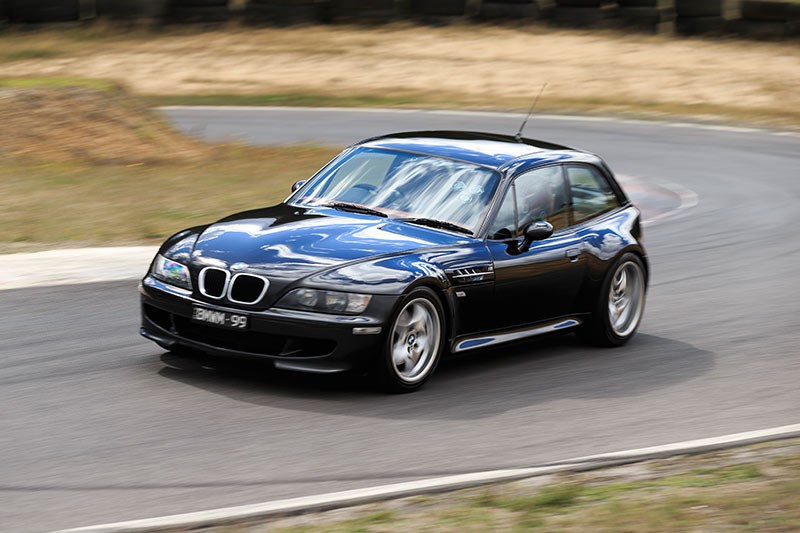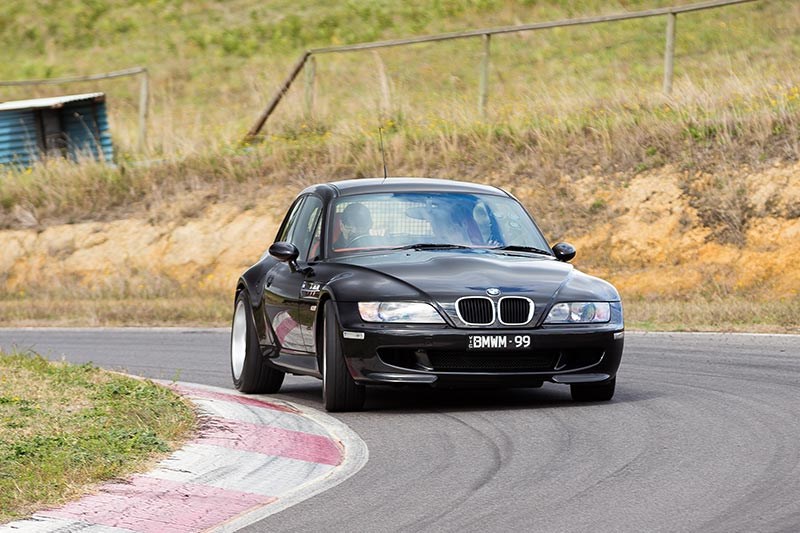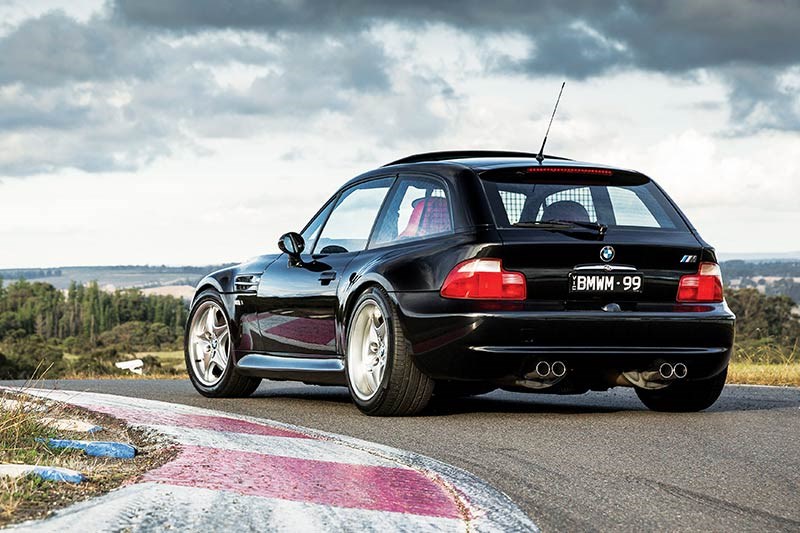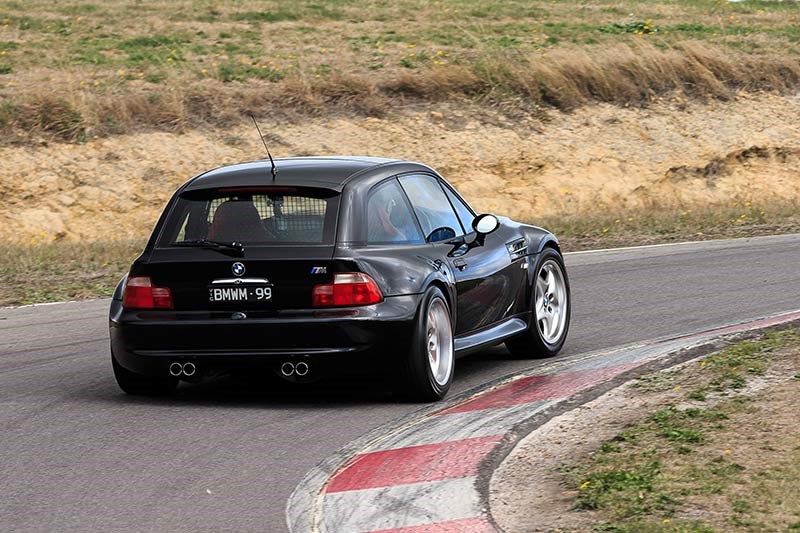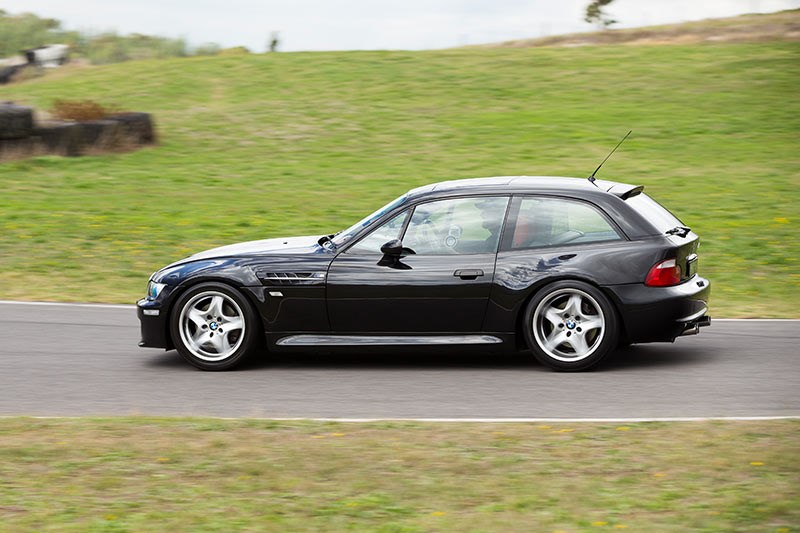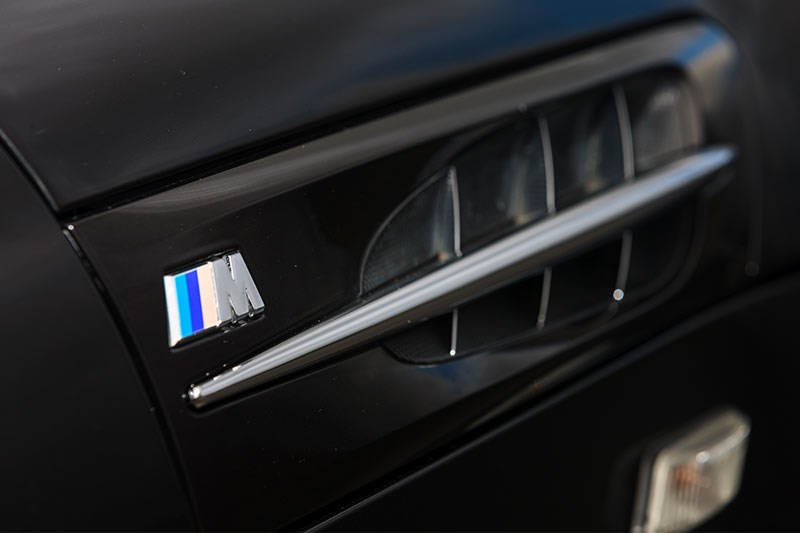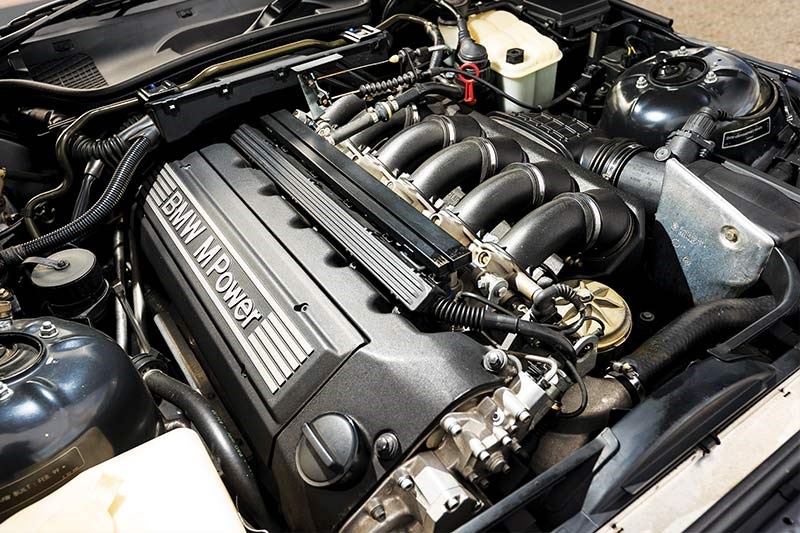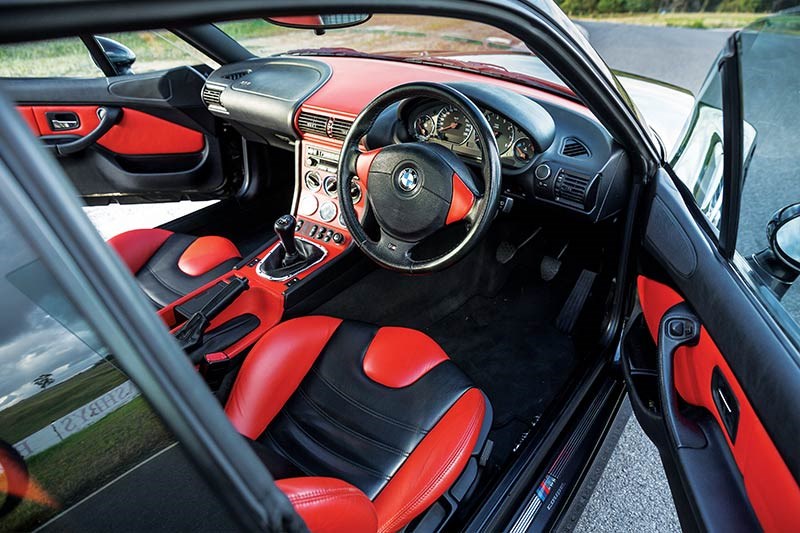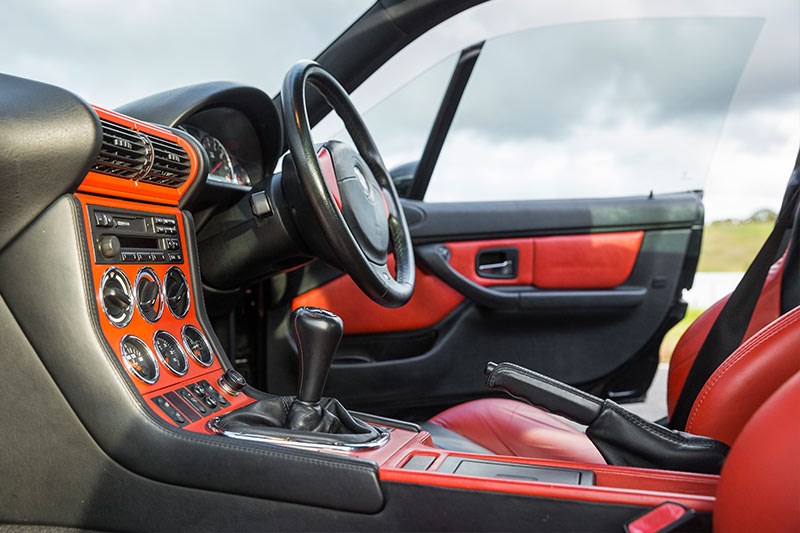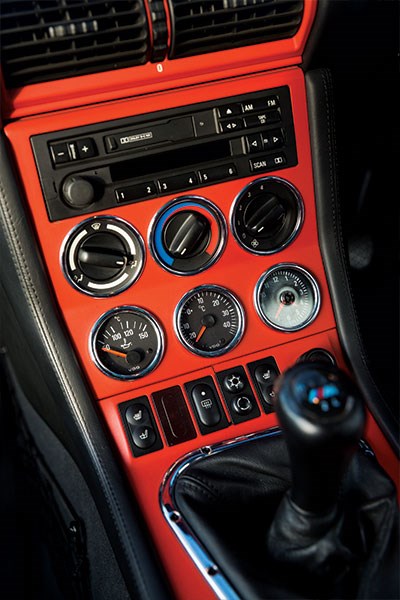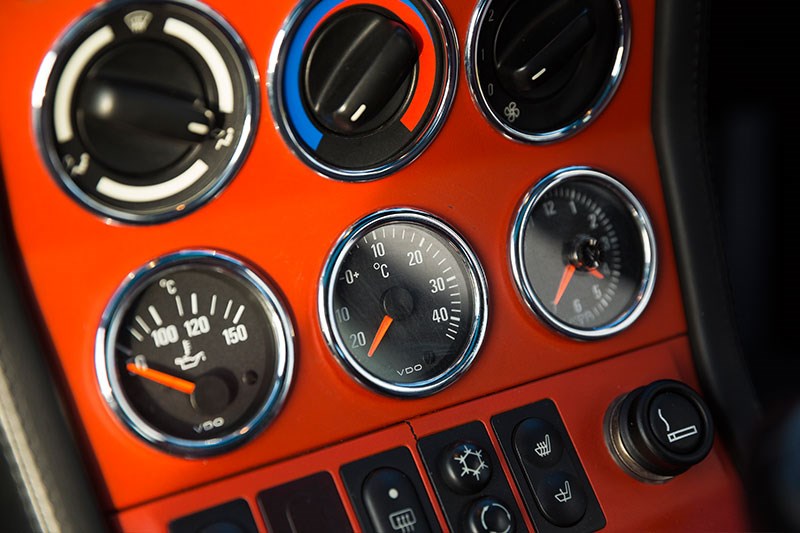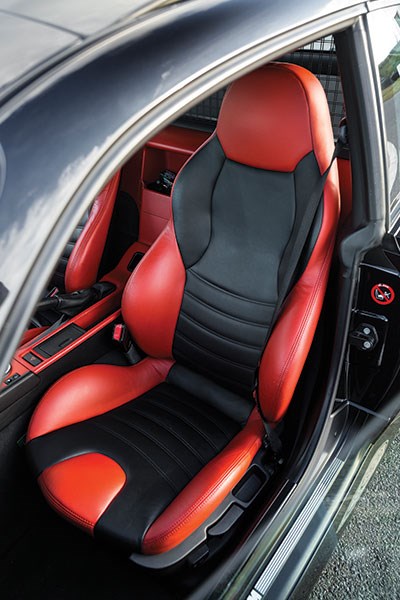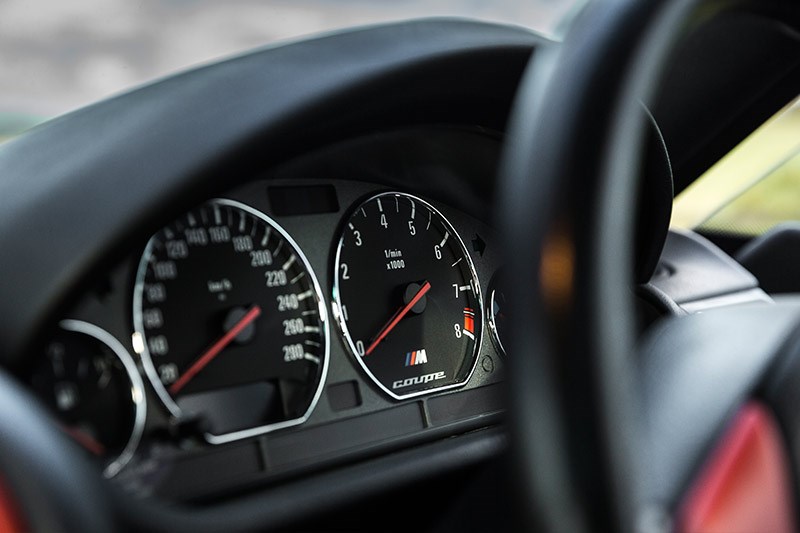 The BMW Z3 M Coupe is a bizarre but brilliant thing
BMW Z3 M Coupe
- see the Z3 M Coupe video here
After-hours projects don't get much better than BMW's Z3 M Coupe. You can thank Burkhard Goschel for that one. Leading up a group of five engineers on an after-hours project, his brief was to fix the chassis flex of the Z3 roadster. Off came the wings and a shooting brake-style coupe body was grafted on. It's tempting to imagine that they neglected to adequately ventilate the studio and lost all power of reason due to the aerosol effects of the sculpting foam, but that's not the case. The design they came up with was shocking, challenging and quite unlike anything BMW had ever produced. Yet the M Coupe redressed a lot of the failings of the roadster. Although mechanically identical, the fixed roof served to stiffen the chassis ensuring the semi-trailing arm suspension wasn't overburdened. Introduced in September 1998, the hard top car found immediate favour with buyers, outselling the identically-priced M Roadster by nearly three to one.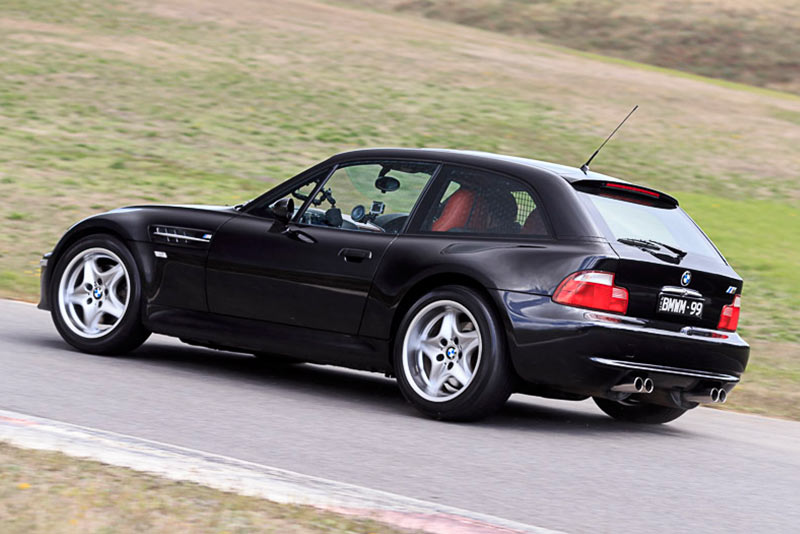 Developed in Garching but built in Spartanburg, North Carolina, the M Coupe was built with three engine options. The US specification car got the short straw, with a 240hp 3152cc S52 six. In Europe, the M Coupe was offered with the more exotic S50 3201cc Motorsport lump good for 321hp. This engine featured double VANOS (on both intake and exhaust strokes), higher compression ratio, individual throttle plates for each cylinder, lightweight pistons, a dual mass flywheel and so on. It's leagues better and that's the engine that powers the M Coupe we feature here. All the Aussie imports feature the S50 unit.
From June 2000, the M Coupe was offered in Europe with the 3254cc S54 engine. Marginally more powerful at 325hp it also got switchable Dynamic Stability Control (DSC). Whichever version you chose, it came with a ZF Type C five-speed manual gearbox with a limited slip differential with a maximum locking of 25 percent. The chassis? The team at Garching did a great job, M Coupe emerging with a static twist resistance 2.6 times that of the roadster. At the time, it was the most torsionally rigid car BMW had ever built.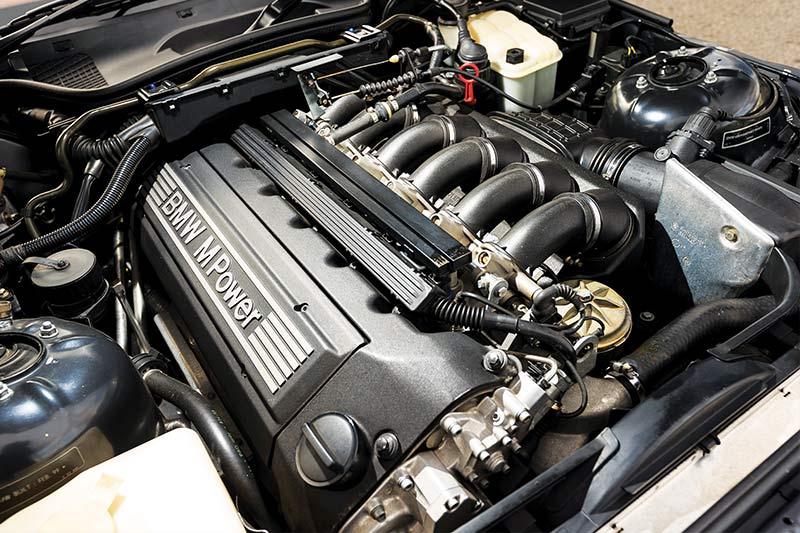 Yes, it's faster and more composed, but the appeal of the M Coupe is the fact that it's a left-field hooligan. Even owners refer to the M Coupe as the clown shoe and the annual US M Coupe gathering is called Dorkfest. It's a hoot to drive hard, and the long-travel throttle can unhinge the back end at will. On poorly-surfaced roads it can be a bit unruly, but you don't buy this car for sybaritic smoothness. The only downer on the fun is M Coupe's range. The minuscule 51-litre tank means that spirited driving can deplete the tank in little over an hour. But what an hour that would be.
Last word should perhaps go to the father of the car, Burkhard Goschel. "When I come out of my office at the end of the day, I always like to find an M Coupe. It is purely for driving. I can just shift gears and get away from Porsches, and I also like that the M Coupe needs the driver maybe a little bit more than other cars."
JOHN BOWE DRIVE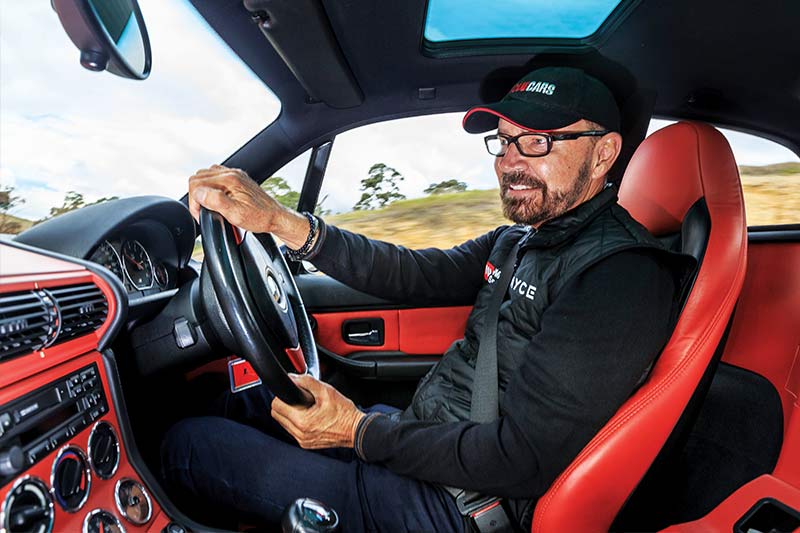 First off, I actually like the look of it. When they came out nobody liked the look of them, they were a bit funny-looking. It's not really a coupe, it's almost more of a station wagon but the styling has grown on me and I really like the look of the Z3M. I think it's quirky and it drives a little like that as well. It's got the old-style semi-trailing arms in it like the E30. Apparently they did that because they couldn't package the later multi-link system in there and that makes it slightly lively! You can provoke oversteer in it on the throttle and those BMW six-cylinder 3.2-litre engines with the six individual throttle bodies are a beaut little engine. I'd like one. I generally judge cars on whether I'd like to own one or not and I'd certainly like one of those.
1993 BMW Z3 M COUPE OWNER: GUIDO BONANNI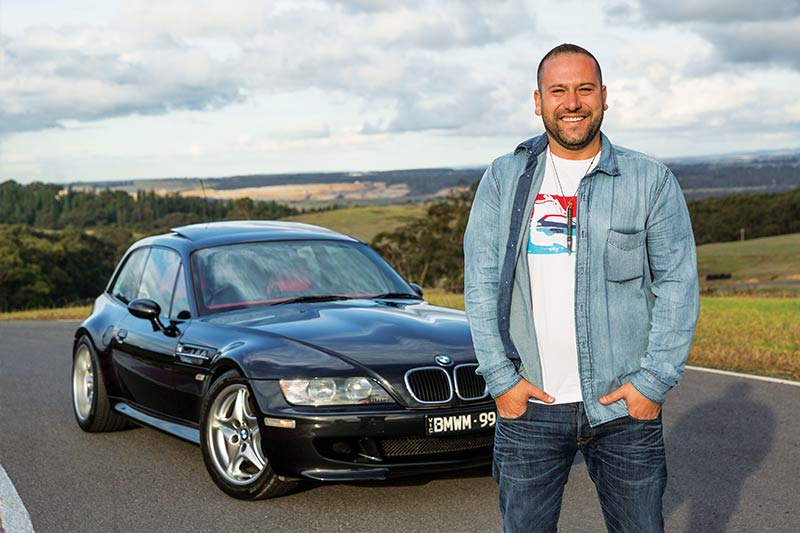 I've owned this car just on 15 months now. I bought it online but I'd been spent a long time looking for the right car. I reckon I spent more than two years patiently looking for the right deal. I first saw them when I was working part time for BMW, first at school then at university. It came out in 1998 and I fell in love straight away. I particularly loved its awkward shape, real big stance at the rear; a big arse end. I also like the fact that despite having that modern powerplant, certain aspects of it were very old-school. It had no DSC, no traction control. In property terms, nobody wants a restrictive covenant on a property. To me, those things restrict a car which is why I went for that shape in the end. I've had a 1 Series, an E92 3 Series coupe and I've currently got an F30 328i and an X70 X5 that my wife drives. It's a 35i because I like petrol, not diesel. I'm looking for another BMW at the moment. I'm on the lookout for either a late Eighties 635Csi or a 840Ci. I'm not planning on selling the Z3 M Coupe anytime soon though. I get offers but I hashtag any photos of it online #neversell!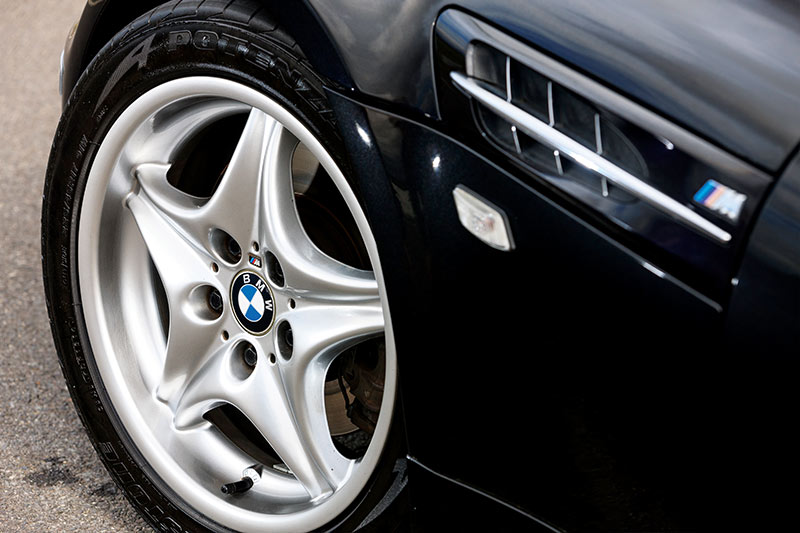 SPECIFICATIONS
BMW Z3 M Coupe
NUMBERS BUILT 6291 (821 RHD S50s)
BODY Three-door coupe
ENGINE 3.2-litre double VANOS inline six-cylinder
POWER & TORQUE 321hp (239kW) @ 7400 rpm / 350Nm @ 3250 rpm
PERFORMANCE 0-100km/h 5.4s 0-400m 13.5s
TRANSMISSION 5-speed ZF manual
SUSPENSION McPherson strut, coil springs, anti-roll bar (f), independent semi-trailing arms, coil springs, anti-roll bar (r)
BRAKES ventilated 315mm discs (f); 312mm discs (r), ABS
TYRES 225/45 ZR17 (f);
245/40 ZR17 (r)
PRICE RANGE $60,000 - $135,000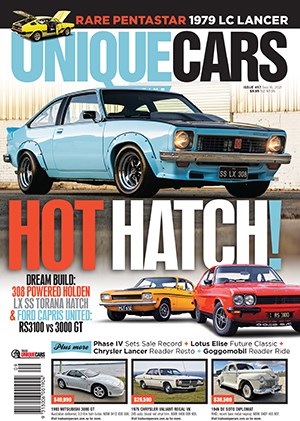 Subscribe to Unique Cars Magazine and save up to 42%
Australia's classic and muscle car bible. With stunning features, advice, market intelligence and hundreds of cars for sale.
Subscribe