BMW E21 323i JPS Review
---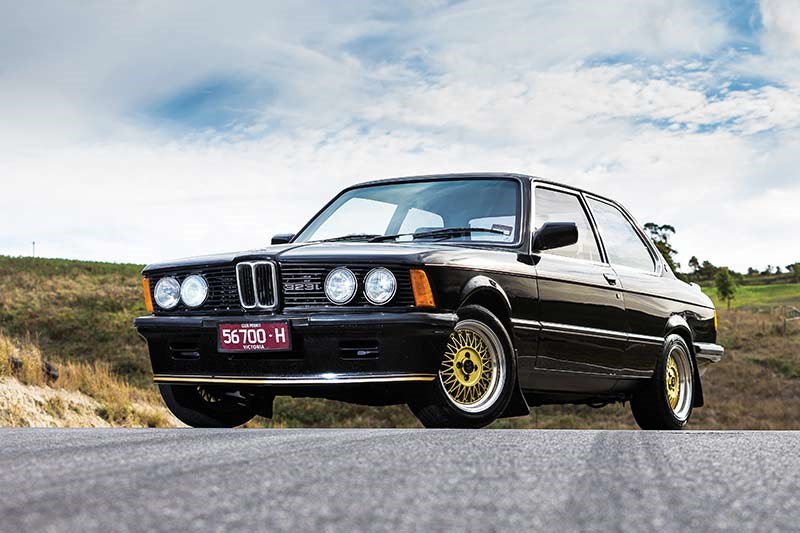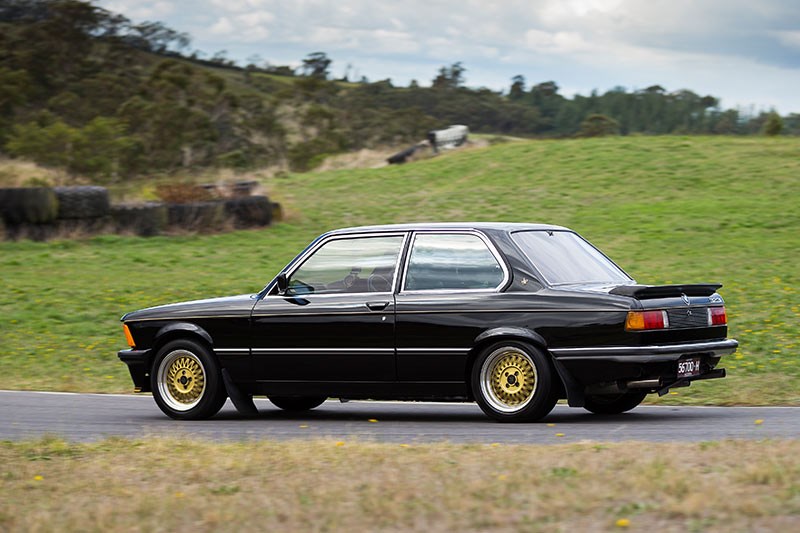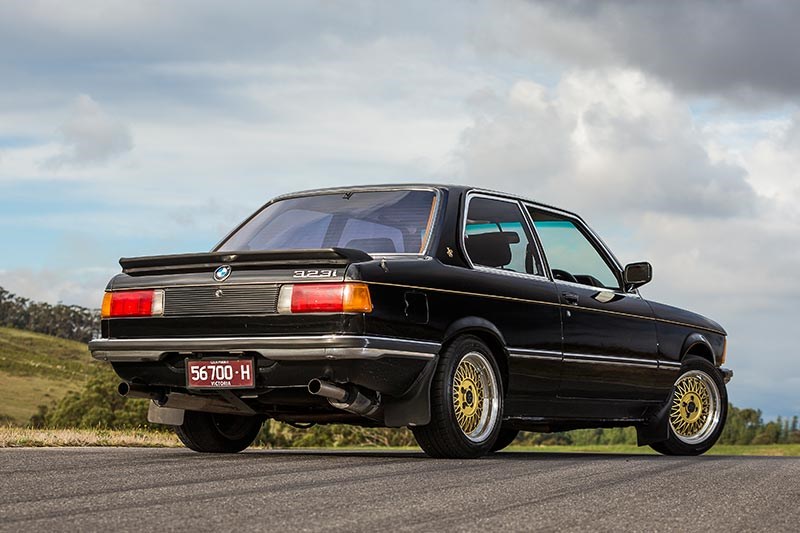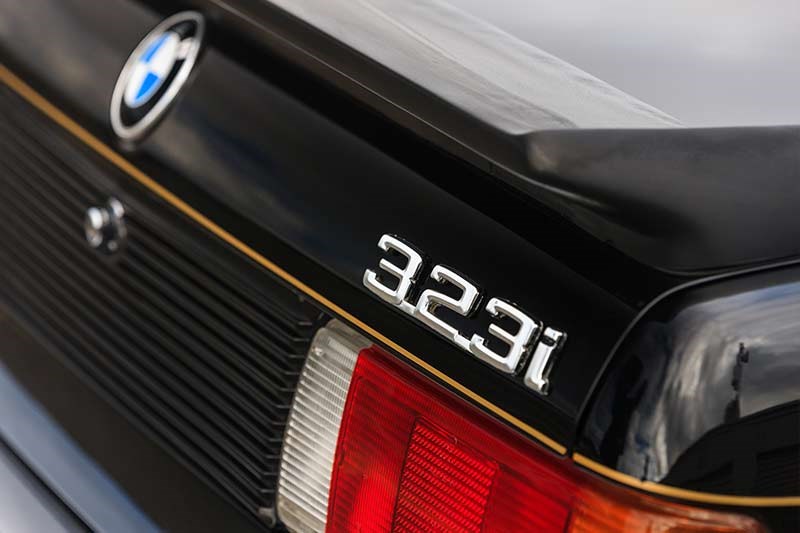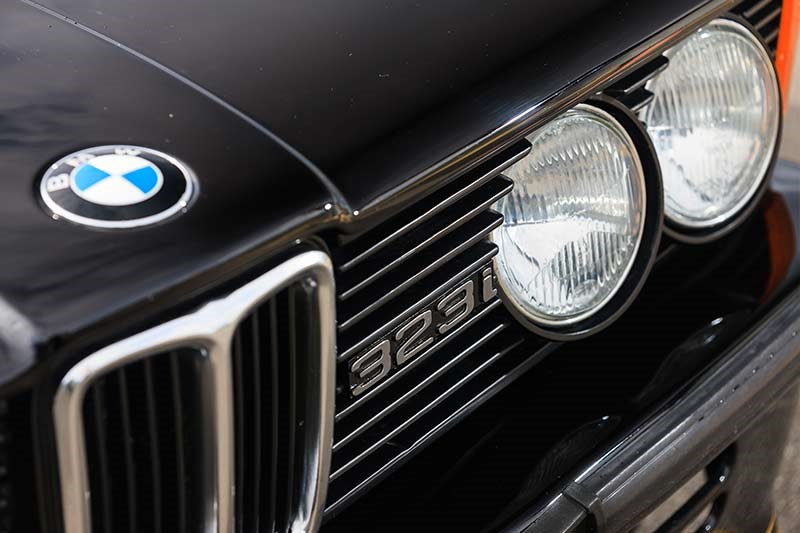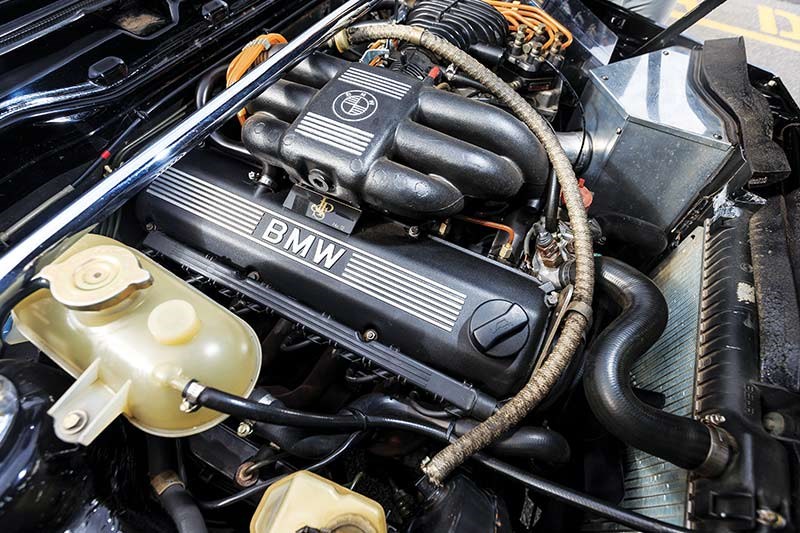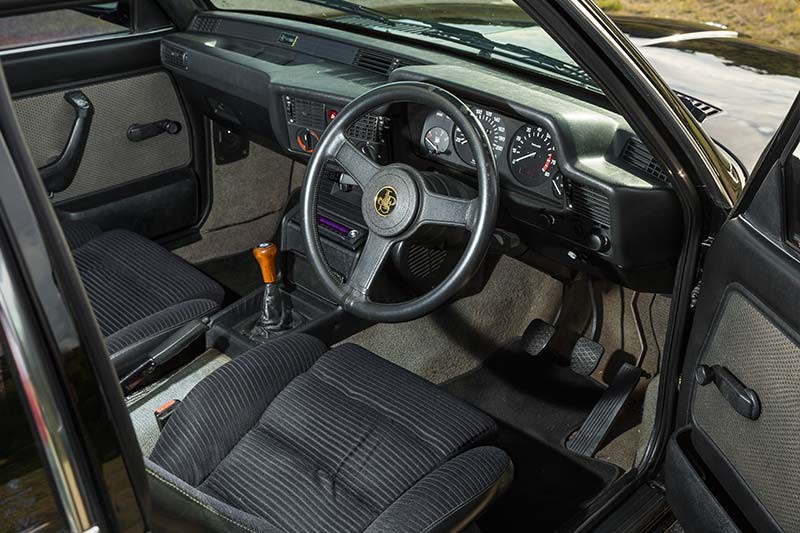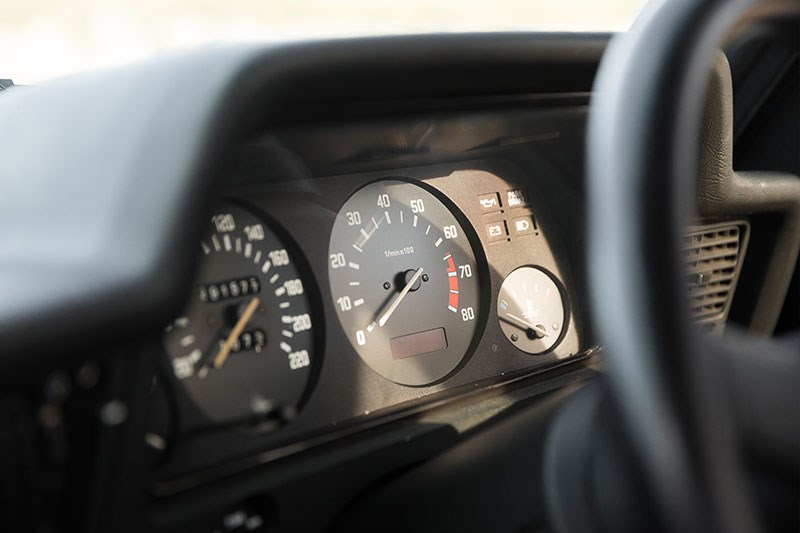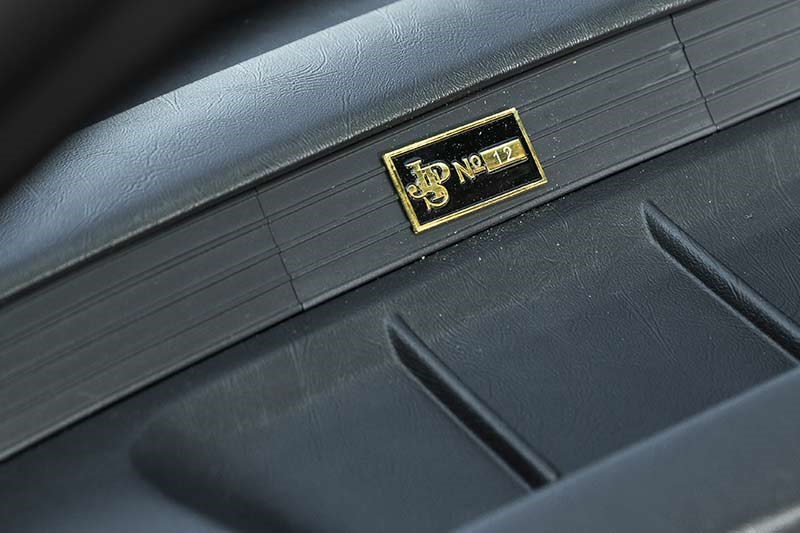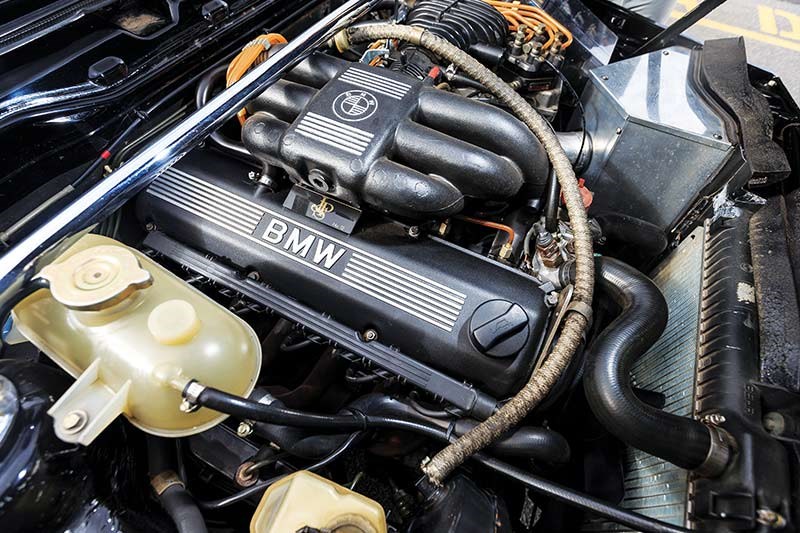 The BMW E21 3 Series introduced a durable design language which was often imitated by contemporaries but never bettered
BMW E21 323i 
Amid all of the M cars assembled for our feature (E30 M3, Z3M Coupe, E46 M3 CSL), the 323i at first seems a little outgunned, but it's worth putting this model into perspective. It's more pivotal than any of the others in establishing BMW's reputation for fast, small coupes. Without the success of the 323i, none of the others would have happened, because back in 1977 when the 323i was introduced, this was the point of the spear, the feistiest and most focused coupe in BMW's range.
The JPS version was a BMW Australia only edition, introduced in 1980 to give E21 3 Series sales a shot in the arm ahead of what was then the worst-kept secret in the industry, the forthcoming arrival of the E30 generation car. The marketing proposition for the JPS wasn't exactly novel, offering around $10,000 worth of extras at only $2,000 to the punter, but with only 70 cars delivered, demand was strong.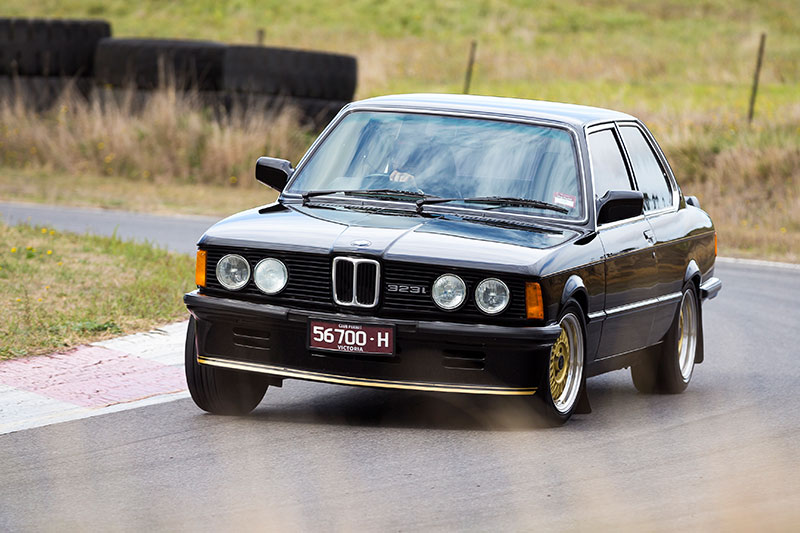 Due to the arcane nature of BMW's ordering system, the paper trail for the JPS goes cold very quickly, leaving quite a bit of speculation as to which cars are real and which are replicas. BMW rejected Munich's standard option packs and came up with the 323i Motorsport Special Edition, with a (then optional) 5 speed overdrive gearbox, Motorsport suspension (shorter stiffer springs plus Bilstein gas shock absorbers), BBS 13" wheels, a sports steering wheel, Recaro sports front seats with anthracite trim on all seats, M-Technic spoilers front and rear (rear a delete option) and a limited-slip diff.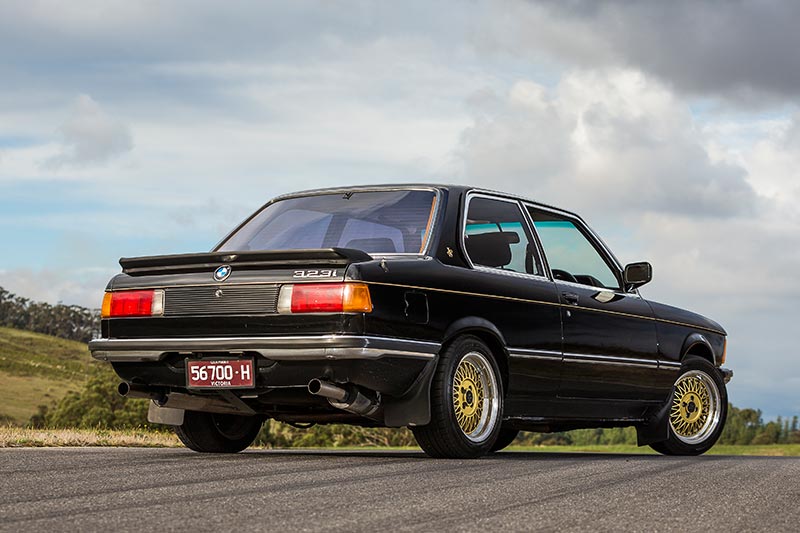 When the sponsorship of the BMW Super Sedan and Touring Car race team, run by Frank Gardner, was switched to low-tar coffin nails, BMW released this JPS Special Edition. Effectively, this model was the Motorsport Special Edition given a new lease of life, with black paintwork, actually bronze tinted windows and a wooden gear knob. On arrival in Australia the JPS cars went to Gardner's workshop where the gold stripes, JPS C-Pillar badges, JPS wheel centre caps, JPS steering wheel boss and JPS dash plaque were all added. The BBS wheels had the centre gold anodised or, as an option, replaced with 15" gold centre Simmons BBS lookalike wheels.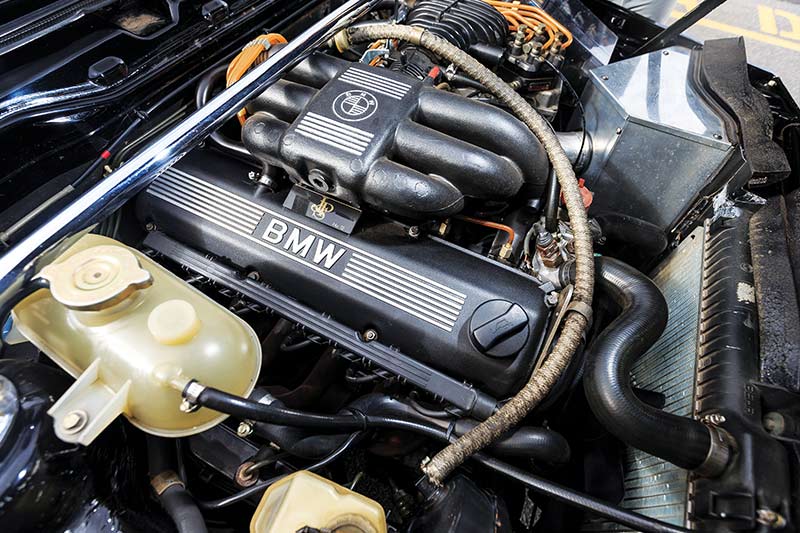 The engine could be stroked to 2.7-litre although the cost was prohibitive and very few were ever thus converted. BMW Australia specified air conditioning in most, if not all, of these Special Editions and some had factory fit tilt and slide sunroof. So how can you tell if you have a real JPS? The service book should carry the 323i JPS model designation by the selling dealer plus the build number as recorded on the dash plaque. Some sharp dealers, keen to satisfy demand for a car but unable to receive any more stock allocation, built JPS copies, with just the paint finish, gold wheels and badging, so look for the full quota of JPS options to be on the safe side.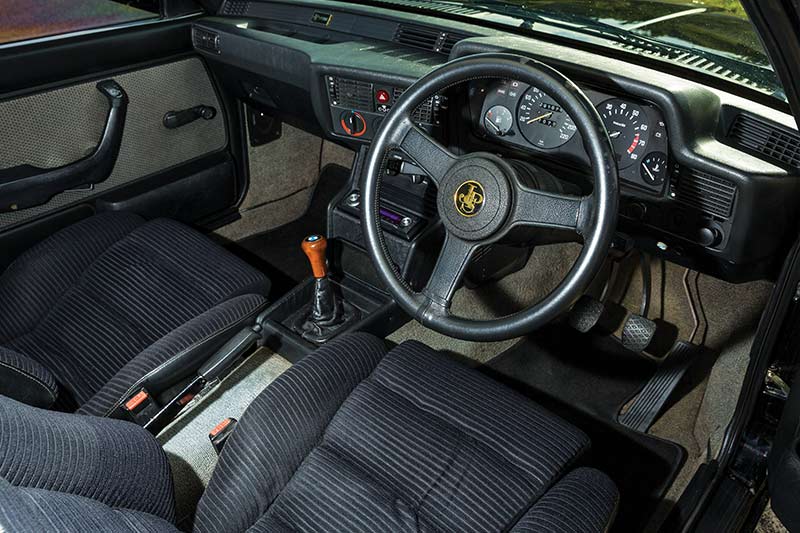 The reputation for lairy handling? Wheels' test of the 323i pointed to "a strange diagonal yawl" and reckoned "the BMW requires plenty of concentration from the driver to maintain a straight line." The better tied-down suspension of the JPS addresses some of the body control issues and gave a glimpse what was to come with the E30. It's a class act and one that deserves a tip of the hat for building the 3 Series' reputation. With a total of more than 8 million 3 Series cars shifted, representing over 30 percent of BMW's global sales, that's one hell of a legacy.

BMW 323i JPS: John Bowe Drive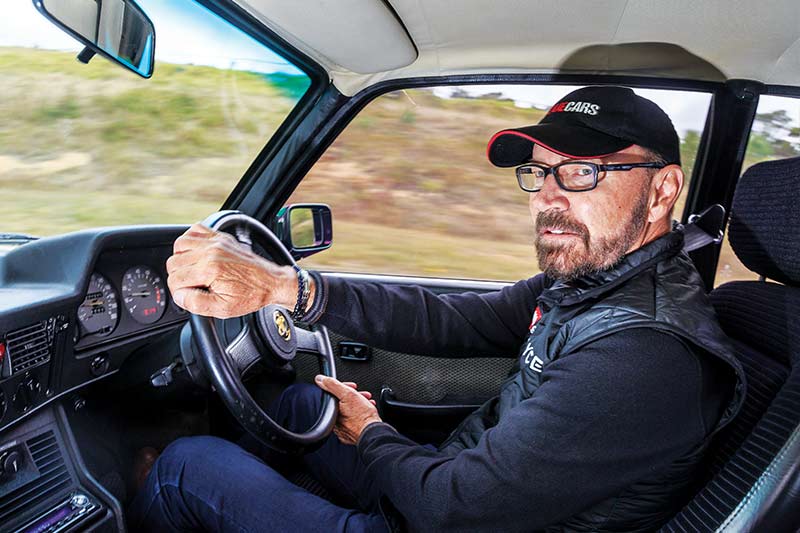 Honestly, other than a V12 I think a straight six is the best-sounding engine. I love this engine sound. It's well balanced and it has a nice scream to it that builds at around 5,000rpm. The chassis is a bit wayward. You can feel the camber change in the rear a lot more markedly than you can in the 2002, I guess because it's a fair bit heavier. These had a reputation for being a bit lairy at the limit and it doesn't have a limited slip diff in it so it spins an inside wheel. In this company it feels more of a cruiser than a sports sedan. During this period, Ron Meachem was the MD of BMW Australia, Frank Gardner ran the race team, Jim Richards was the lead driver and they were sponsored by JPS, and these cars were part of that marketing push. At the time, BMW used their local motorsport pretty well for their local marketing. This one's more a car that looks fast rather than is fast, but I'm sure it's a beaut car out on the open road.

BMW 323i JPS Owner: Lawrence Glynn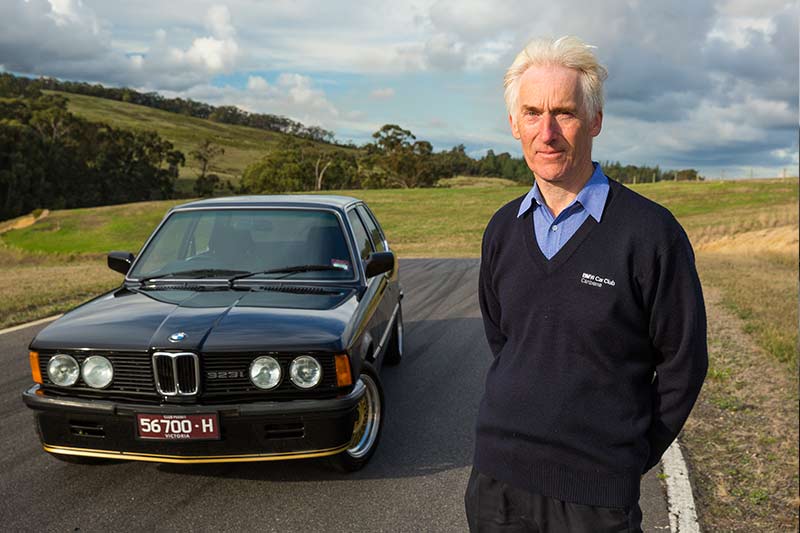 My brother got me into BMWs. His first car was a BMW, an Isetta bubble car which did not really impress me! But he bought a brand new 2002 in 1972 in Inka orange, and that impressed me a lot. I'd just started mechanical engineering at uni and the engineering of that car really appealed. Plus it was quick, comfortable, reliable, economical and looked the part. I vowed I would have a BMW and 6 years later I went to order an E21 320i. The salesman told me about the upcoming 6 cylinder 323i, so I ordered that instead. Mine was in the first retail consignment to England and arrived on the same day as the dealer's demo car. It cost just over twice my annual gross salary, I loved that car and only the impending arrival of our second child and the move to Australia convinced me to sell it.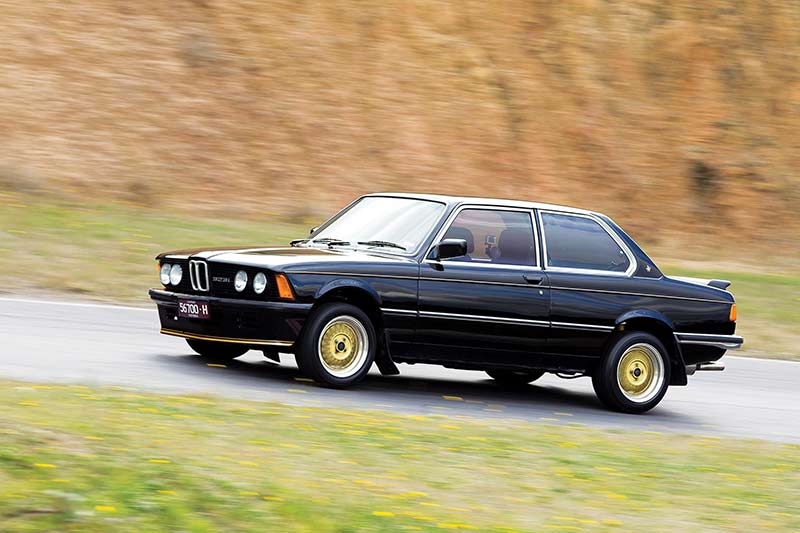 Once in Australia we decided to have a house worth more than our cars anfd bought two 318is in a row. When I took early retirement I decided to get another E21 323i for old time's sake. I bought a 1981 Motorsport Edition in moderate condition and resisted the urge to restore it. When one of the guys in the BMW Club decided to sell this JPS Edition, which was not only gorgeous but did not need any restoration, I tried very hard to resist buying it but…. As well as the JPS I have a 2005 E46 M3 and my daily drive is a 2008 E90 320d.

SPECIFICATIONS
BMW E21 323i JPS
NUMBERS BUILT 70 (Australian market)
BODY Two-door coupe
ENGINE 2.3-litre Bosch K-Jetronic fuel injected DOHC inline six-cylinder
POWER & TORQUE 141hp (105kW) @ 6000 rpm / 190Nm @ 4500 rpm
PERFORMANCE 0-100km/h 9.5s 0-400m 16.4s
TRANSMISSION 5-speed manual
SUSPENSION McPherson strut, coil springs, anti-roll bar (f), independent semi-trailing arms, coil springs, anti-roll bar (r)
BRAKES 255mm discs (f); 258mm discs (r), single piston calipers
TYRES 185/70 R13 (f); 195/70 R13 (r)
PRICE RANGE $20,000 - $35,000
Unique Cars magazine Value Guides
Sell your car for free right here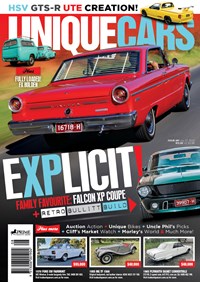 SUBSCRIBE TO UNIQUE CARS MAGAZINE
Get your monthly fix of news, reviews and stories on the greatest cars and minds in the automotive world.
Subscribe