1939 V12 Lagonda Rapide Drophead Review
---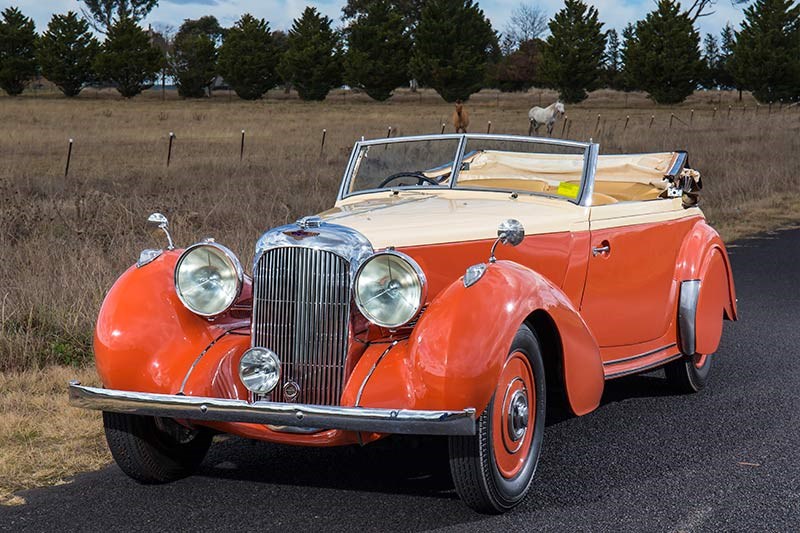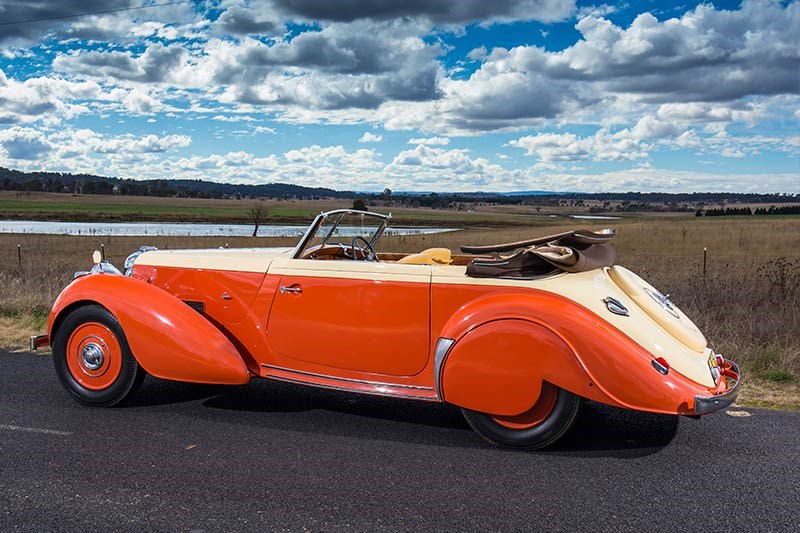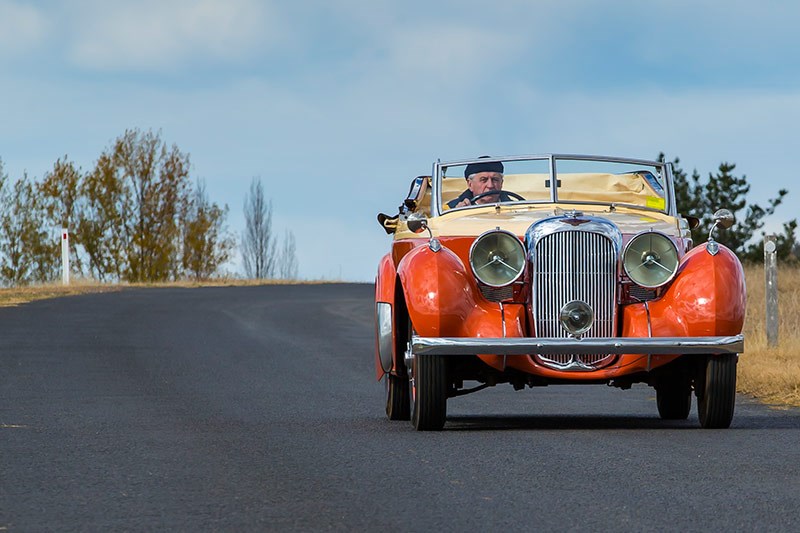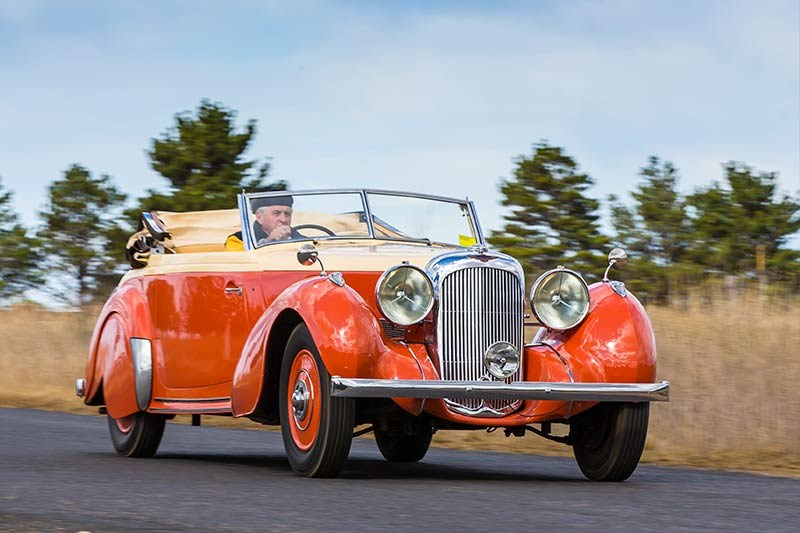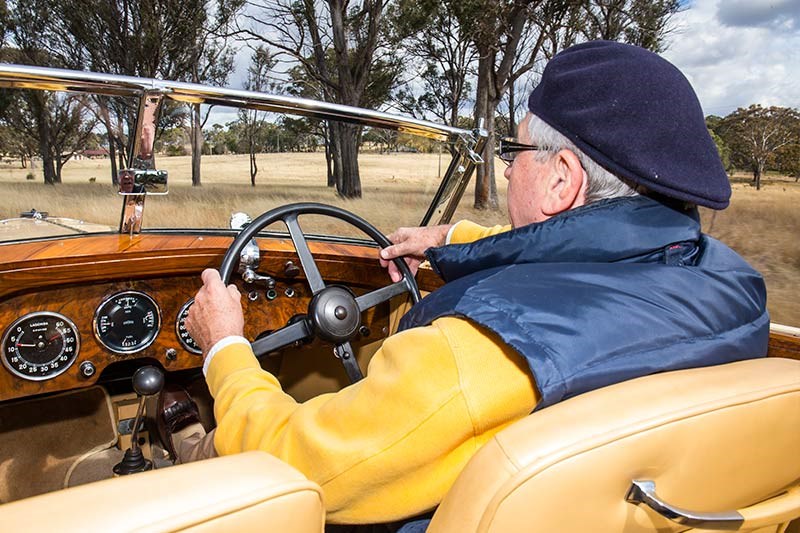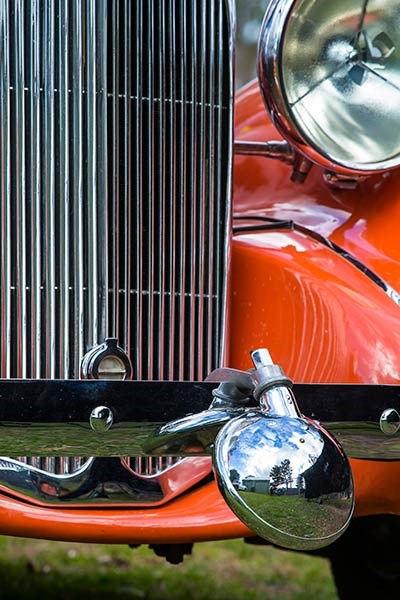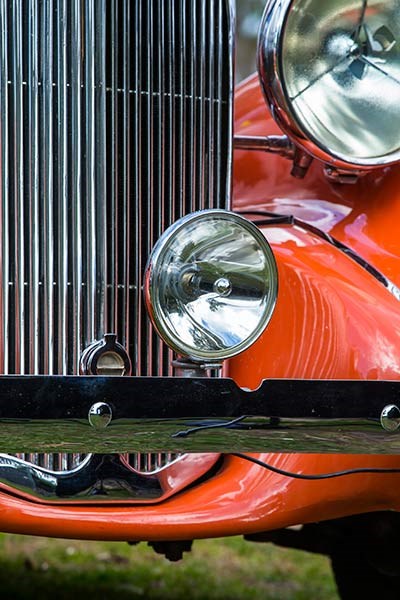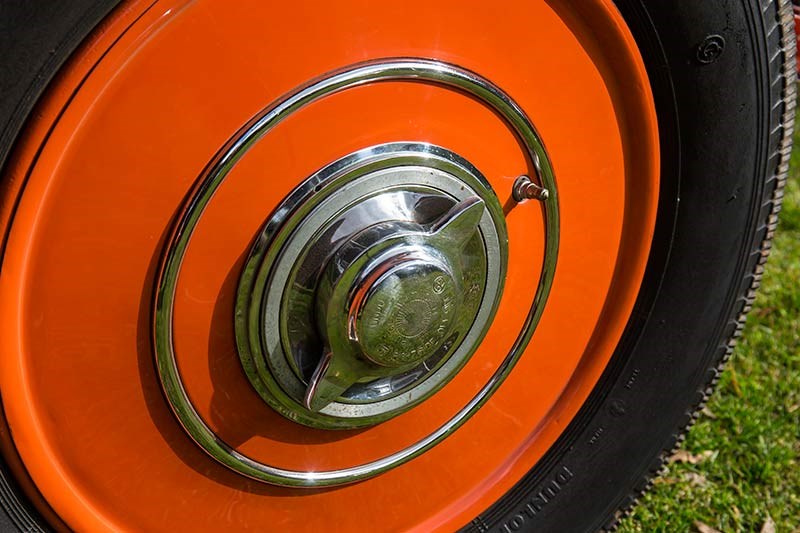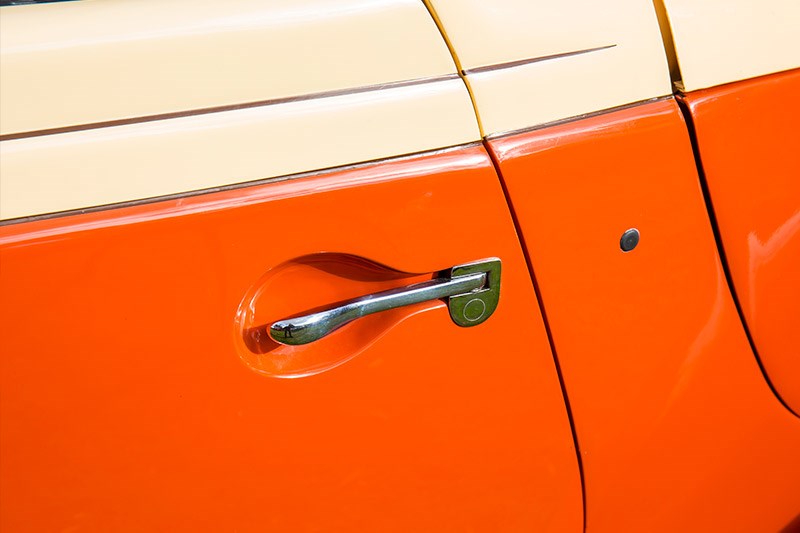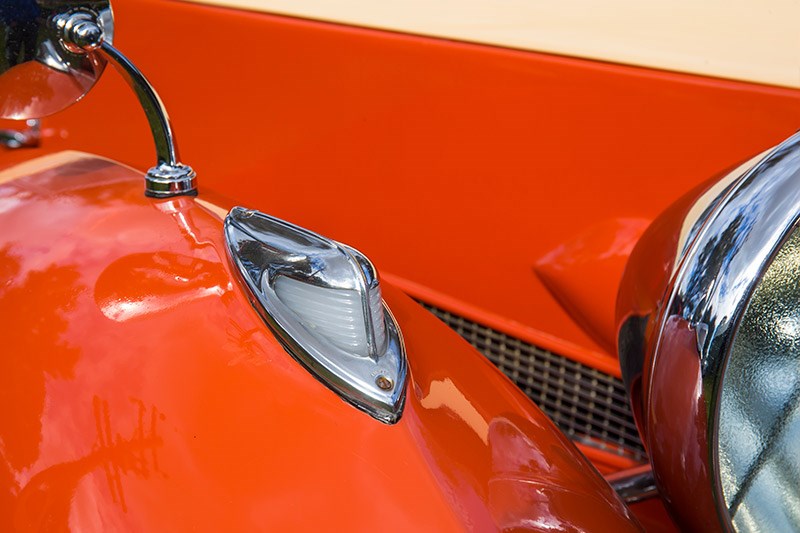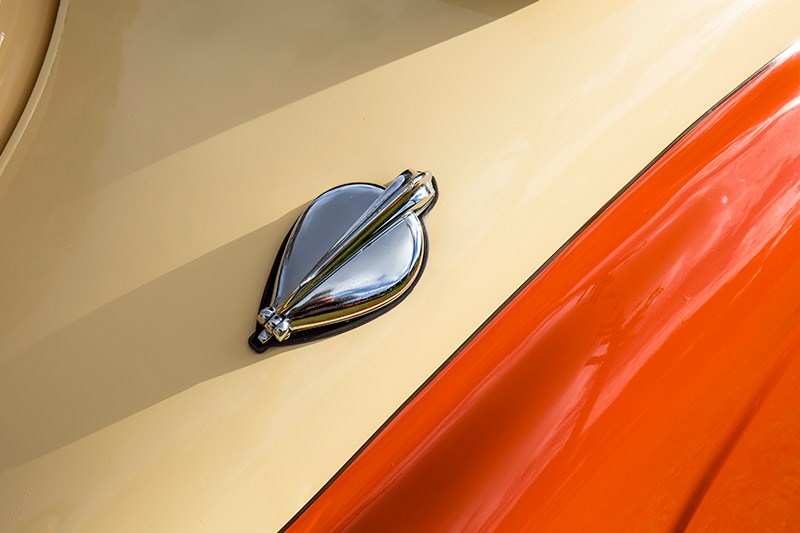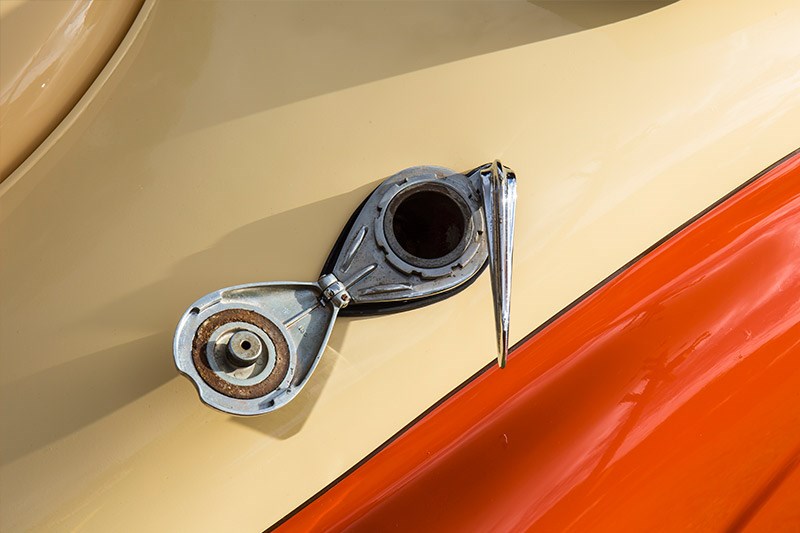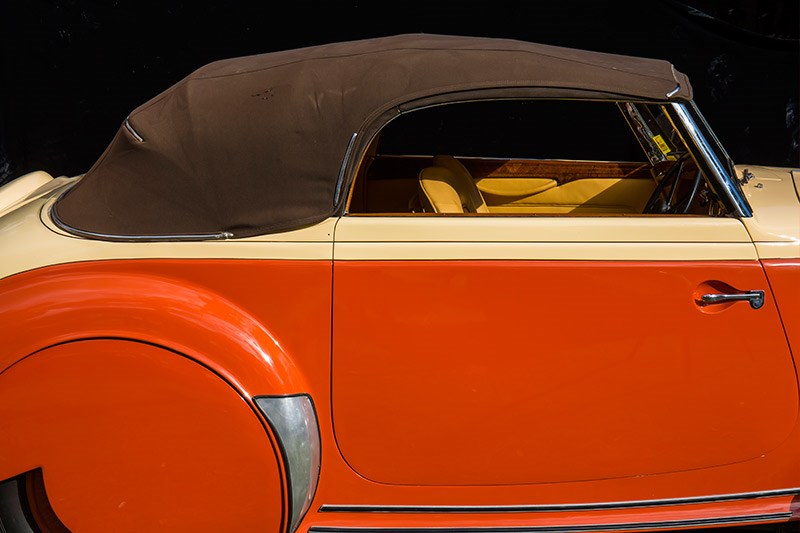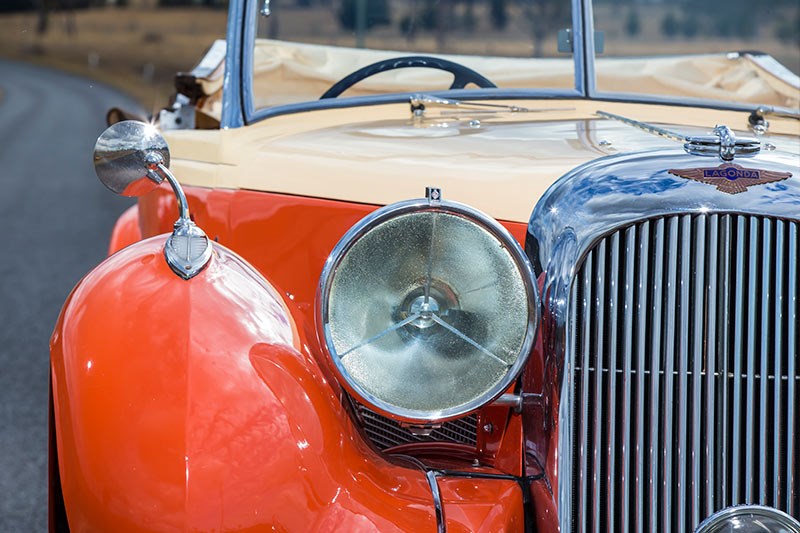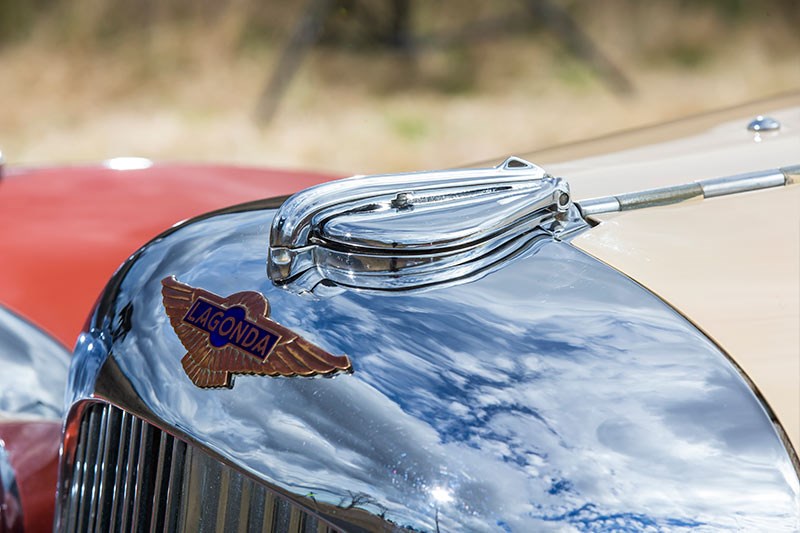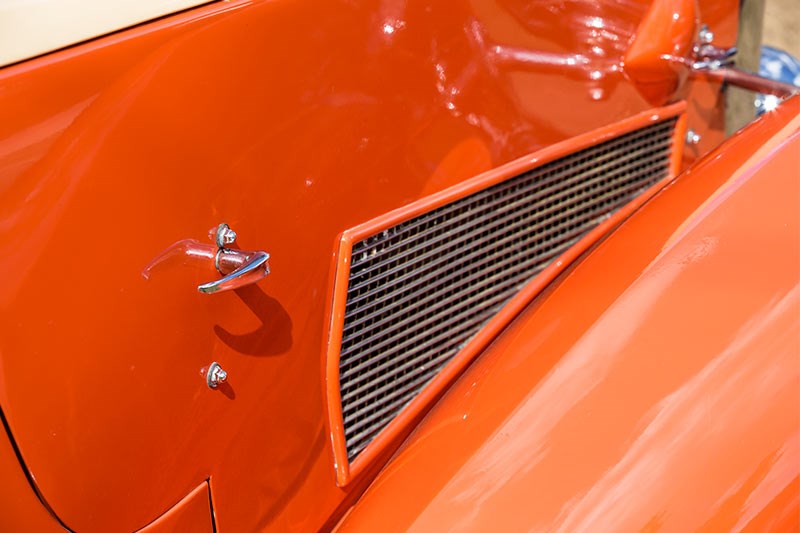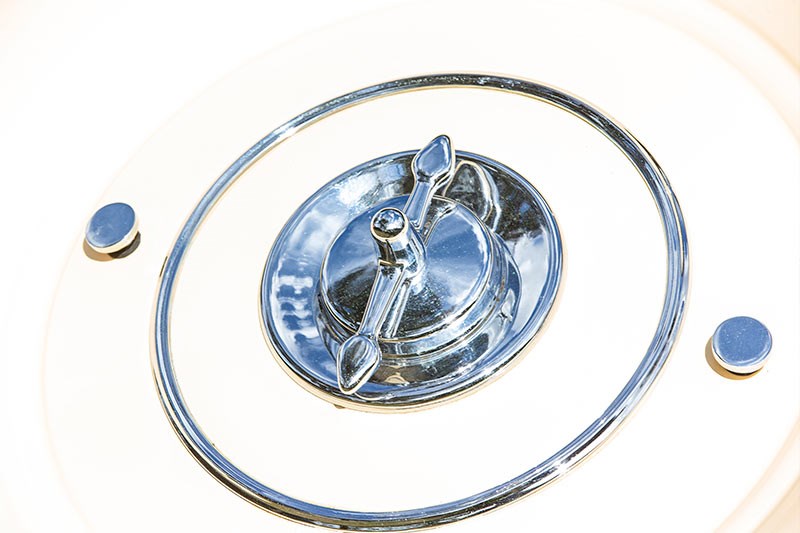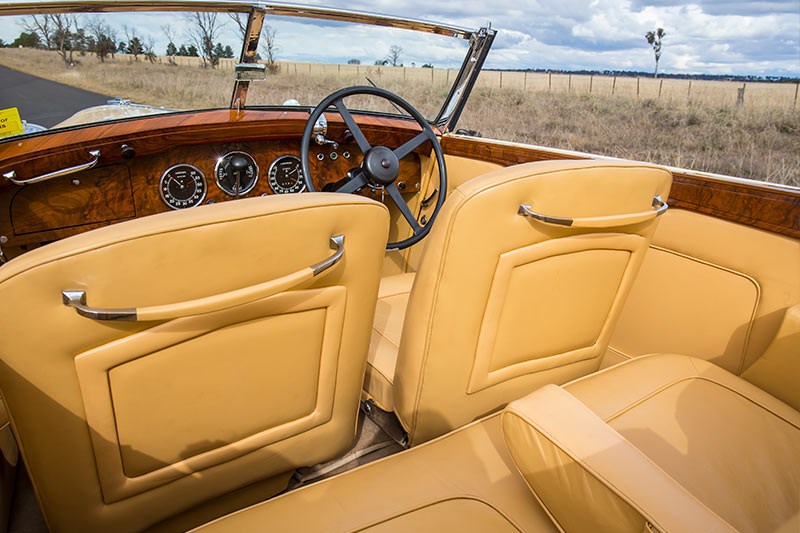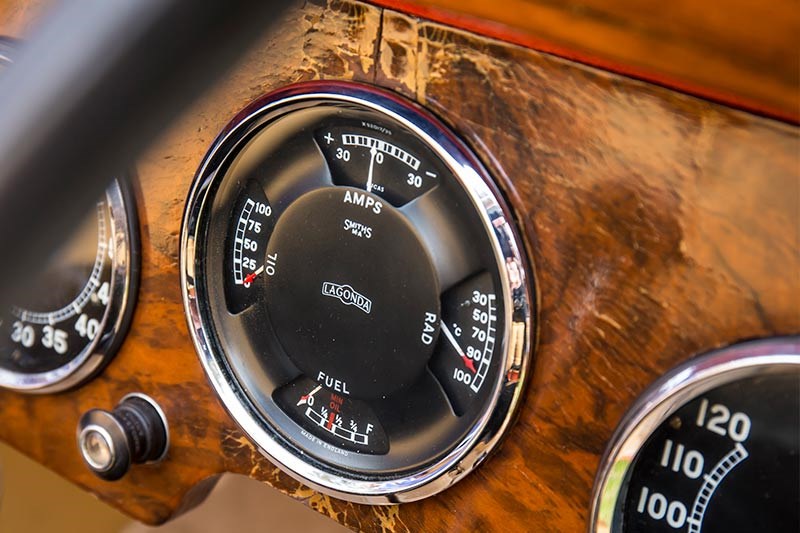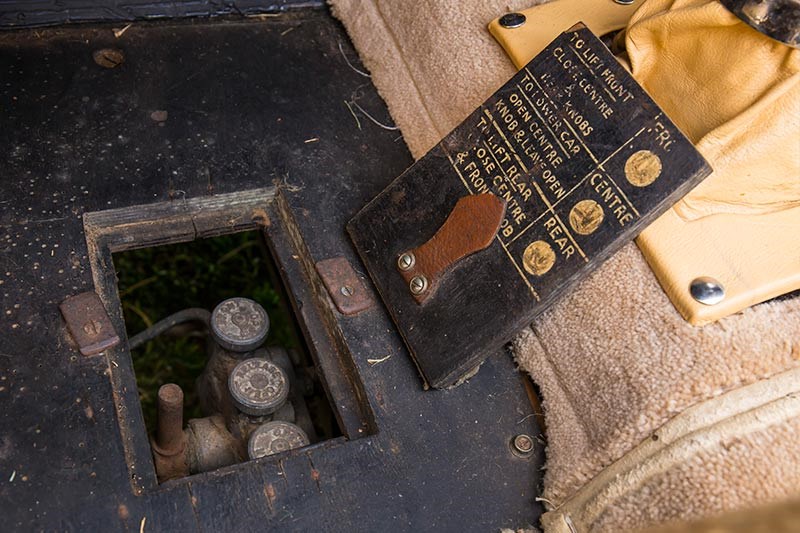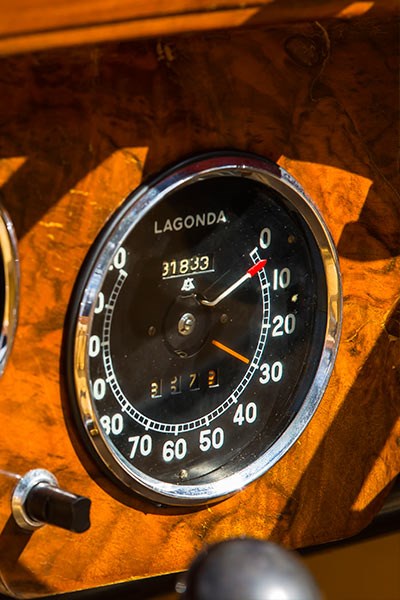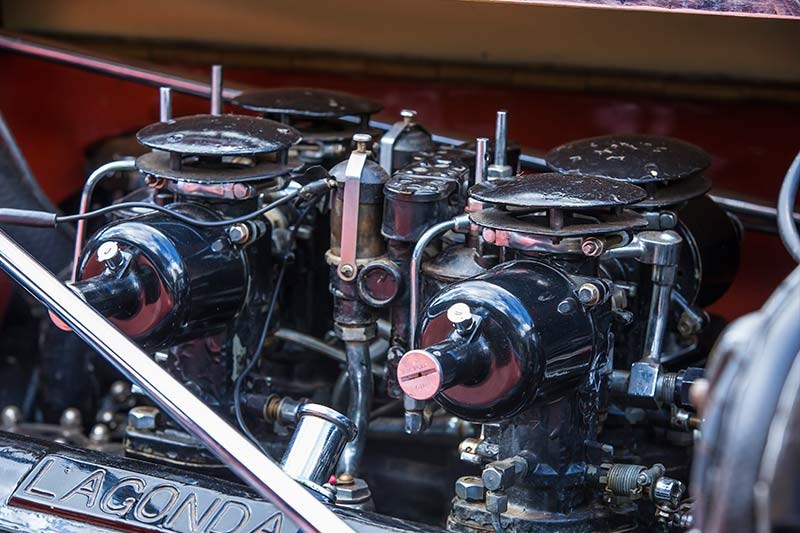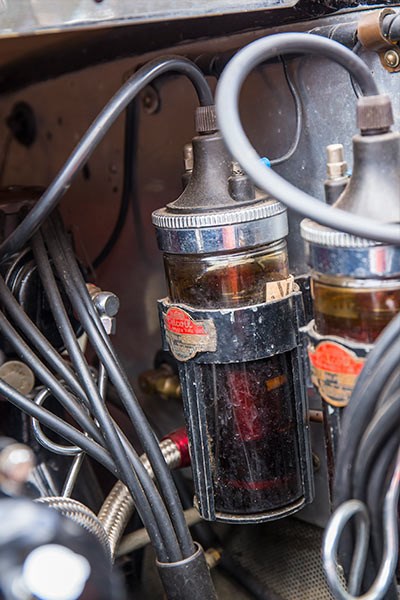 Is the V12 Lagonda Rapide Drophead the world's sweetest Lagonda? David Berthon investigates
1939 V12 Lagonda Rapide Drophead
A call from an enthusiast friend suggesting I might like to drive a barn find 1939 V12 Lagonda Rapide Drophead he'd just purchased didn't require a second thought. The super rare Rapide is one of just 13 built before the outbreak of World War 11 and the only one left in Australia.
The V12 Lagonda today is considered one of the most sophisticated classic cars and, despite commanding well in excess of $AU1,000,000, is most sought after by collectors.
Interest in the upper-luxury Lagonda brand was sparked early last year when Aston Martin released the striking 6.0-litre V12 Lagonda Taraf, destined initially for the Middle East.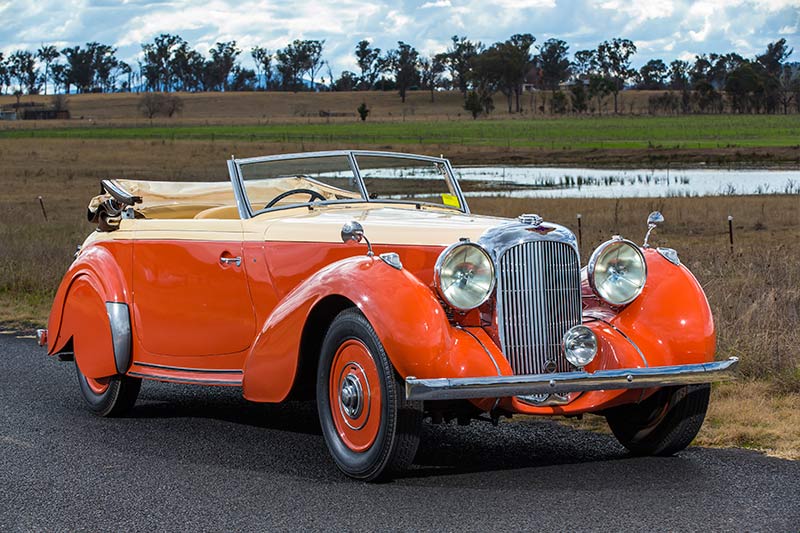 Back in 2008 the announcement by Aston Martin that it was reviving the age-old upper-luxury Lagonda nameplate was greeted by much rejoicing particularly amongst those enthusiasts that loved the funky wedge-shaped 5.3-metre Aston Martin Lagonda Saloon built between 1976 and 1989.
Lagonda actually produced its first four-wheeled car in 1909, however since 1947 it has been a sub-brand of Aston Martin following its purchase by the British Industrialist Sir David Brown. Brown earlier the same year also purchased Aston Martin.
Both British marques had ceased production during the war years, with the last pre-war production Lagonda, the mighty V12, launched in 1937.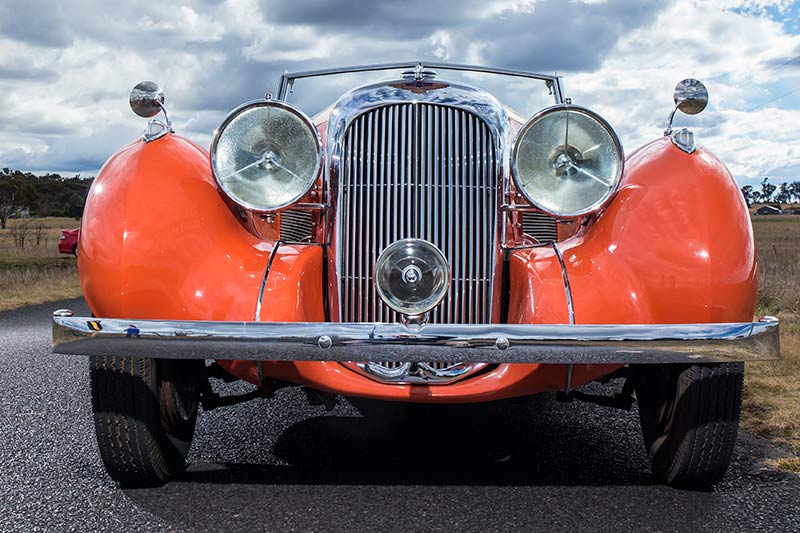 Despite a string of successful sports luxury models in the 1930s including the 4½-litre six-cylinder M45R, which took wins in the 1934 RAC Tourist Trophy at Ards and the 1935 Le Mans 24-hour race, Lagonda was in dire financial trouble and actually fell into receivership the day after the French endurance classic.
A buyer had to be found and several parties showed interest – Rolls-Royce was one of several bidders for the ailing company however the successful and somewhat surprising bidder was Alan P Good, a lawyer and financier. Good was keen to build an upper-luxury car and convinced WO Bentley, founder of Bentley Motors, to join him as technical director and design a highly refined chassis capable of 160km/h.
Bentley brought with him two of his top Rolls-Royce design team, Stuart Tresilian and Charles Sewell and, despite being initially unhappy at Lagonda's rather primitive factory conditions, they set about designing a compact short-stroke V12 engine.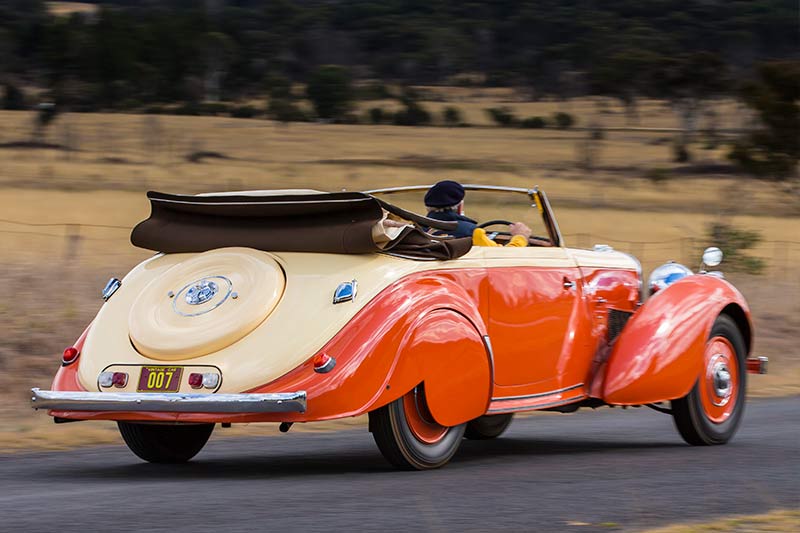 This was by any measure a true upper-luxury model – a clean sheet design that aimed to marry limousine refinement with sports car performance and Bentley was given carte blanche to design an outstanding chassis to an impeccable standard.
The 60-degree V12 displacing 4480cc features single overhead camshafts, twin downdraught SU carburetors, a chain/driven timing system and is fitted with a Lanchester-type vibration damper.
It had a smaller swept volume than the 7342cc V12 in the Rolls-Royce Phantom III but was more powerful – super-smooth, it delivered 130kW of power and would happily spin to 5000rpm.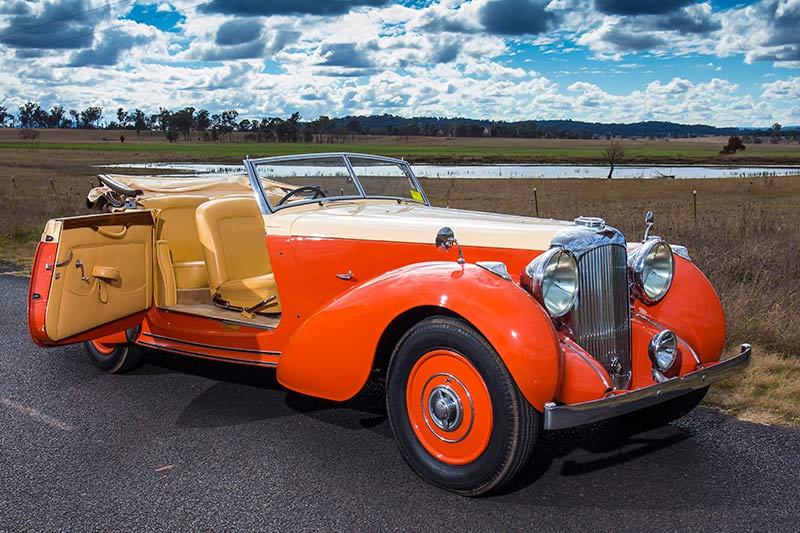 Above all else, WO Bentley was keen to ensure his new design could show a clean pair of heels to the Phantom 111 – after all, Rolls-Royce had taken over his old Bentley Motors Ltd. Such was the flexibility and torque of the V12's performance that it could power from 10km/h to 170km/h in top gear.
Bentley designed a massive box-section chassis with cruciform bracing and fitted it with torsion bar independent front suspension which meant the V12 engine could be lowered for a better centre of gravity. More conventional leaf springs were retained on the rear.
Final drive was through a four-speed synchromesh gearbox driving through a hypoid rear axle while Bentley fitted powerful four-wheel drum brakes. Other chassis sophistication includes one-shot lubrication via a pedal on the dash and a four-wheel in-built hydraulic jacking system.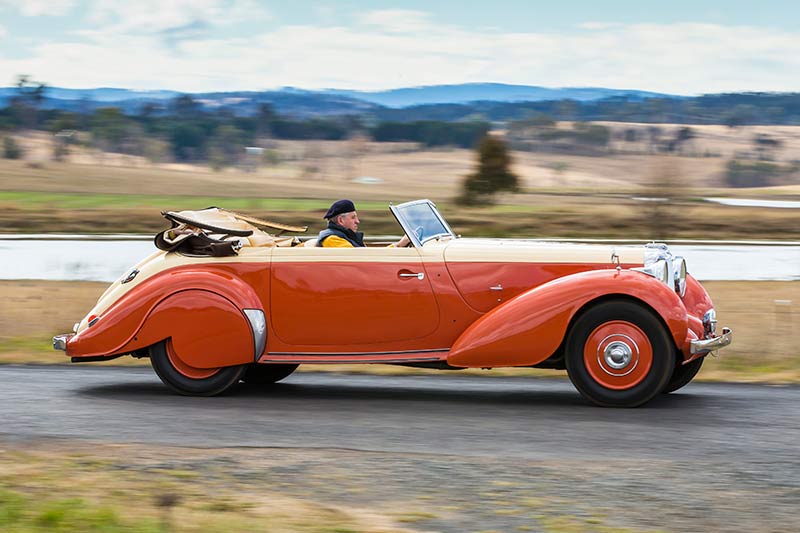 Three chassis lengths were employed, 3150mm, 3352mm and 3505mm with bodies ranging from short coupled and formal limousines to the more sporting drophead coupes, nearly all carrying in-house coachwork by the company's brilliant stylist Frank Feeley.
Although first shown at the 1936 Olympia Motor Show production was slow to get under way and they didn't reach the market until October 1937 but quickly drew an audience from the rich and famous.
Only 189 V12 Lagondas were produced, mainly in 1938 and 1939, with just a few early in 1940 before the outbreak of war brought production to a halt.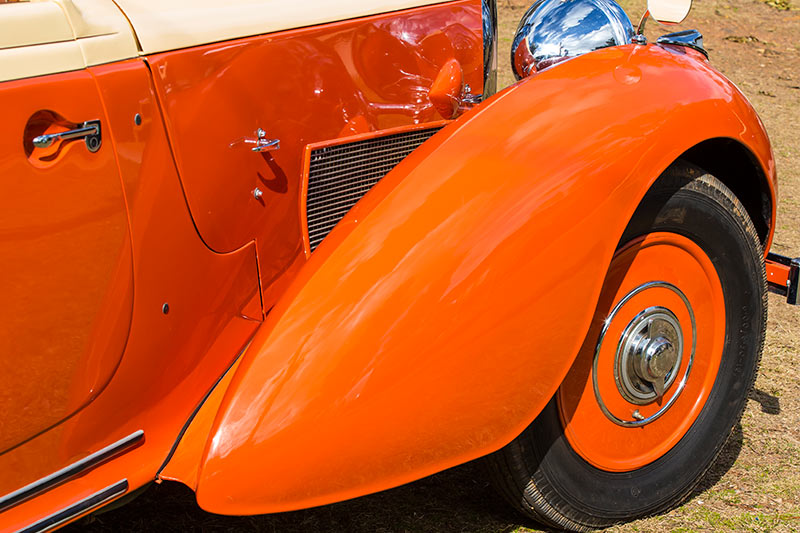 In its own sales literature Lagonda excused the delay in producing the first V12 in the following terms: "… for a vintage wine may not be hurried to maturity or a new motor car launched precipitately upon the market … Figures, which cause even its designers (Mr WO Bentley – and others) to pause and marvel are available to show that this new motor is destined to eclipse anything of its type so far produced."
Most V12s carried short and long-wheelbase Saloon coachwork with around 40 chassis fitted with striking drophead coachwork on the shorter wheelbase. Another 13 V12s were built to the more sporting Rapide specification, with special coachwork. A Rapide shown at the 1939 New York Motor Show carried the highest price of the show, tagged at US$8900.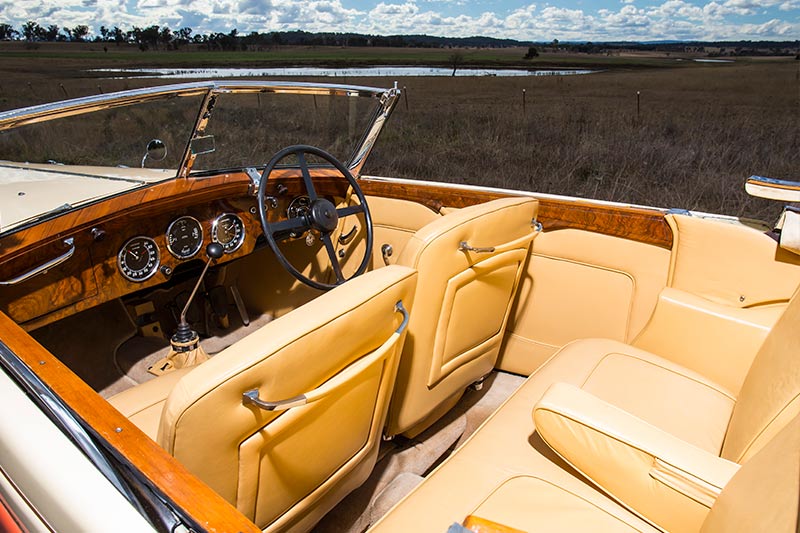 Alan Good had always aspired to Le Mans competition and for the 1939 race prepared 12 special engines fitted with four SU carburettors and special cylinder heads. Four of the engines were used at Le Mans in 1939, two cars coming third and fourth overall, with the remaining eight put aside for the 1940 event.
However, with war interrupting the 1940 race some of the special race engines were offered to Rapide customers including chassis 14107 featured here. This chassis is also one of just two of the 13 Rapides that doesn't carry standard Frank Feeley designed drop-head coachwork and is fitted with special one-off James Young coachwork.
The other, chassis 14115, carries a drophead by Vanden Plas. The American actor/director Robert Montgomery purchased this car in 1939 after a spin around Brooklands Circuit whilst on an acting assignment in the U.K.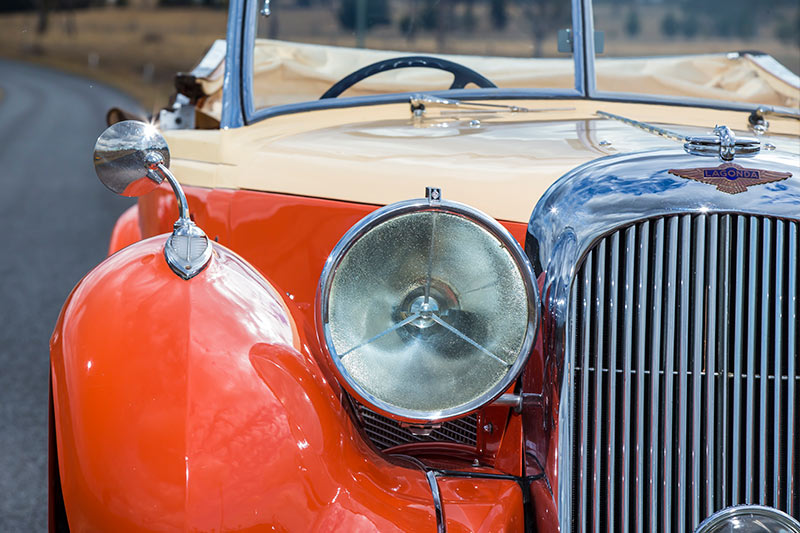 Interestingly, all 13 Lagonda Rapides have survived, the Montgomery car passing hands in 2012 for US$990,000 while a fully restored 100-point Feeley-designed Rapide drophead sold at last year's Gooding's Pebble Beach Auction for $AU2,260,000.
Having arrived in country N.S.W. to drive the Rapide I was not guite sure what to expect – the surprise was a car that had been freshened in 1981 but had barely left its wool shed surrounds in 34 years.
Imported by a Sydney architect from the UK in 1957, chassis 14107 arrived in excellent condition having travelled less than 10,000 miles. Delivered new to Major Godfrey Anthony Gillson of the Kings Own Scottish Borderers, from Cornwell Manor, Kingham, Oxon on 30 November, 1939, it saw little use before and during the war. Sadly, on Major Gillson's death in Burma in March 1944 it was laid up and used only sparingly before being sold off.
The car was purchased from the estate by Lagonda's former factory manager who had kept in regular contact with the company's high-end customers during the war years.
On arrival in Australia it received moderate use over the next 24 years including several interstate trips before the decision was made to refurbish it with new paint and trim.
Unfortunately the decision was made to paint the car in 'peaches and cream' and to trim it in cream leather – as they say beauty is in the eye of the beholder but unfortunately the colour is somewhat out of character and certainly would have been in 1939 – the original paint a rather more period friendly dark metallic grey.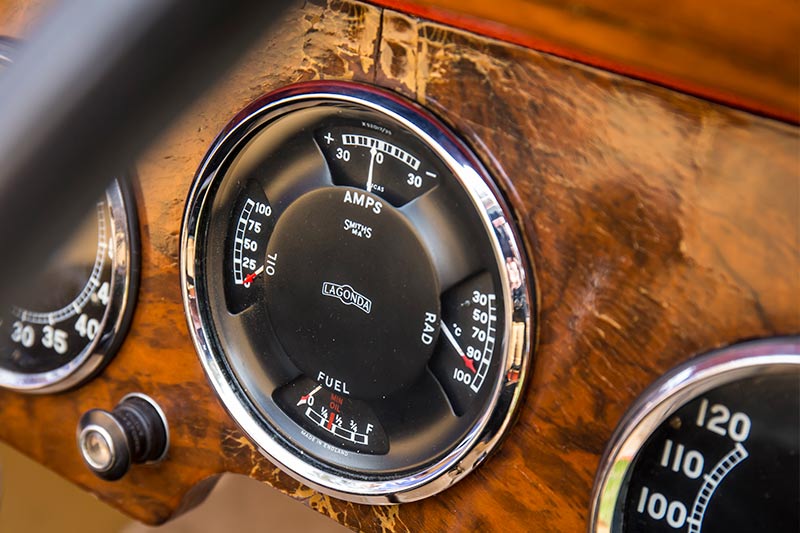 Peaches and Cream, as it's become affectionately known, is a fabulous example of the glamour period of motoring with a body that stretches nearly 5.5 metres with distinct Art Deco lines. The brief for the body from James Young included a rear mounted spare wheel in lieu of the mudguard mounted dual mounts on the Feeley-designed Rapides.
Designed for continental touring, no external access was provided to the luggage space for security purposes and it can only be accessed from within the car by pulling forward the hinged rear seat back.
Considering its age the timber-framed body is in remarkable condition, perhaps indicative of its relatively low mileage and the fact it has been dry stored for so many years. The doors close with a distinct click, click, while there are no stress marks or cracks in the alloy panels, perhaps a result of the stiffness the car purveys due to its enormous chassis.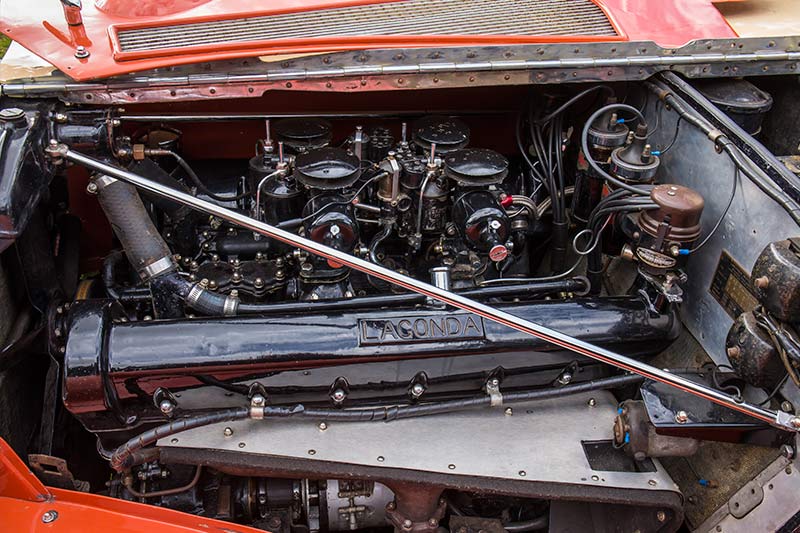 The view from the steering wheel is a commanding one and impressive with large instrumentation set off by an inlaid walnut dashboard and window cappings. Fire the V12 and it instantly jumps into life and settles down to an audible hum – smooth as you would expect given its 12 cylinders, but a little lumpy off idle as the revs build. This car has only done 200km since 1981 and, although it had been filled with fresh petrol, one of the four SU carbs was sticking and took some time to clear its throat.
The surprise once on road was the tightness of the body and the total lack of rattles and squeaks unusually evident in aged timber-framed coachwork. I was half expecting the 6.50 x 18 cross ply tyres to have flat spotted after such a long period however fortunately the car had been standing on jacks whilst stored.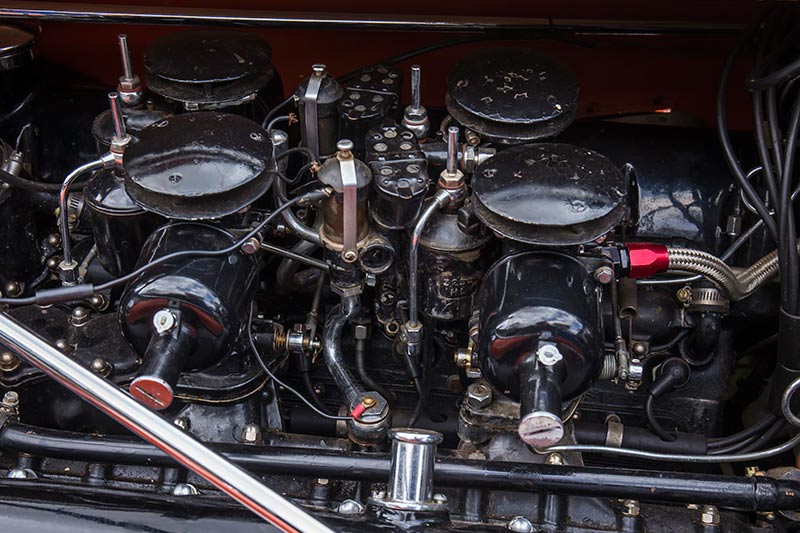 The more I drove this car the more it felt refined, the single dry-plate clutch surprisingly smooth on take up and light in terms of pedal pressure, the central gear shift rather long in the throws between gears but relatively light in action.
The faster I drove the Rapide the smoother it became, at 80km/h running at a steady 2000rpm, at 100km/h still at a comfortable 3200 rpm, some way short of its 5000rpm redline and still displaying plenty of urge and flexibility. With such flexibility in top gear from near rest to 170km/h it was not surprising to find the final drive ratio was a rather high 4.45 to 1.
After lying idle for over 34 years I was rather dubious about the brake rubbers, my concern confirmed by a rather hard pedal and a strong pull to the driver's side front. Fortunately our country location was fairly flat and meant little or no traffic but when required braking was strong despite the uneven front pressure and hard pedal. Steering was the surprise – light for such a heavy car but too much free movement off centre indicating a lack of lubrication and a subsequent inspection and adjustment made a big difference.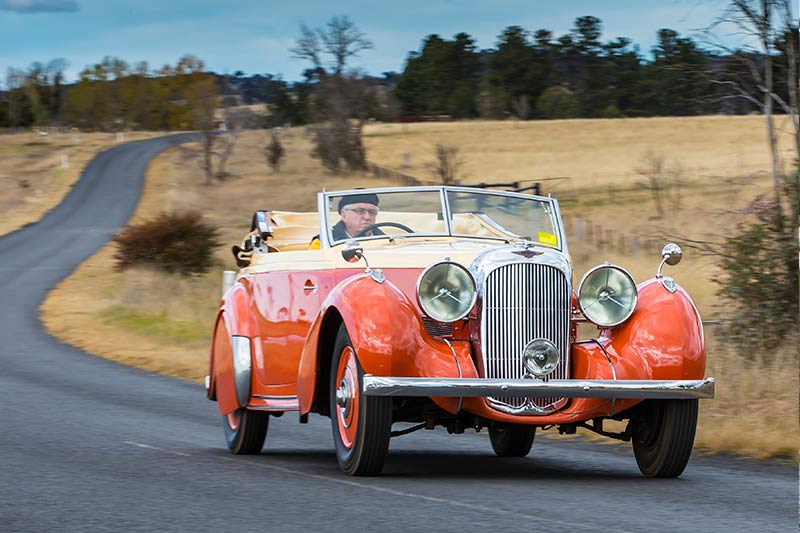 My brief drive in this upper luxury classic confirmed that WO Bentley had very much achieved his design brief for it literally glides down the road in a very sporty manner.
This somewhat exotic and rare Lagonda is now undergoing a two-year comprehensive body-off restoration to Pebble Beach standard and is one such glamour car that could well give Australia a coveted Pebble Beach Best of Show Trophy – watch this space.
1939 V12 Lagonda Rapide Drophead
Engine 4480cc 60-degree V12, single overhead camshaft, two valves per cylinder, dual-ignition. Four SU carburettors, dual SU fuel pumps.
Clutch Single dry-plate clutch
Gearbox Four-speed with synchromesh
Brakes Hydraulic with dual master cylinders and 450mm. lightweight drums on all four wheels.
Steering Worm and sector
Wheels Well base rims with 650 x 18-inch tyres
Top Speed 170km/hour (stated)
Unique Cars magazine Value Guides
Sell your car for free right here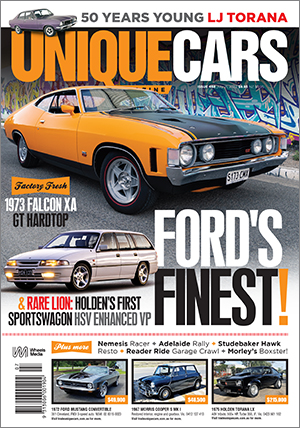 SUBSCRIBE TO UNIQUE CARS MAGAZINE
Get your monthly fix of news, reviews and stories on the greatest cars and minds in the automotive world.
Subscribe