1957 KM 200 Special Review
---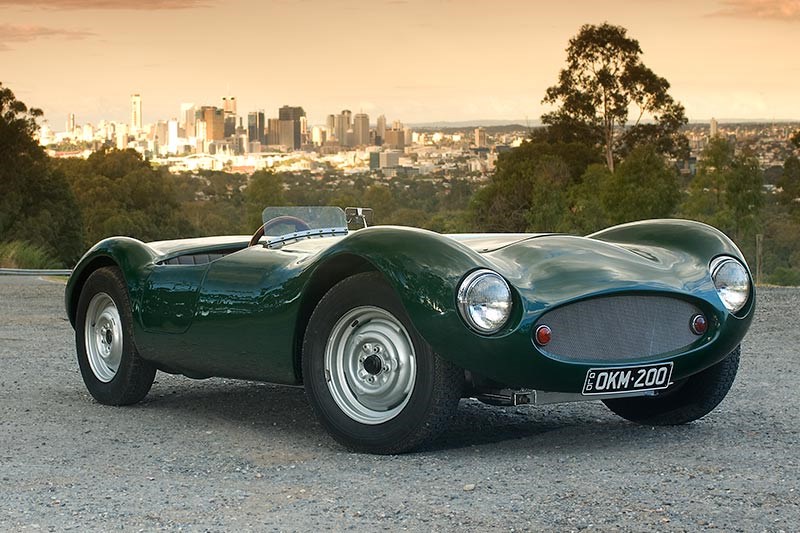 1957 KM 200 Special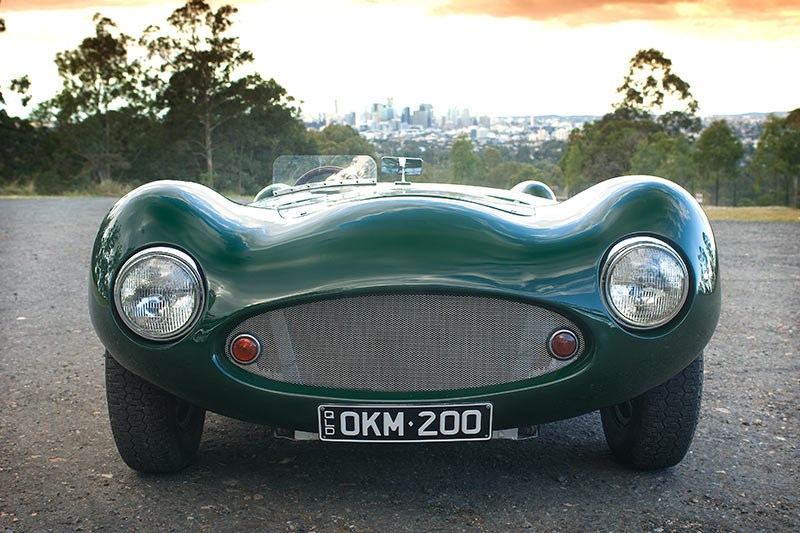 1957 KM 200 Special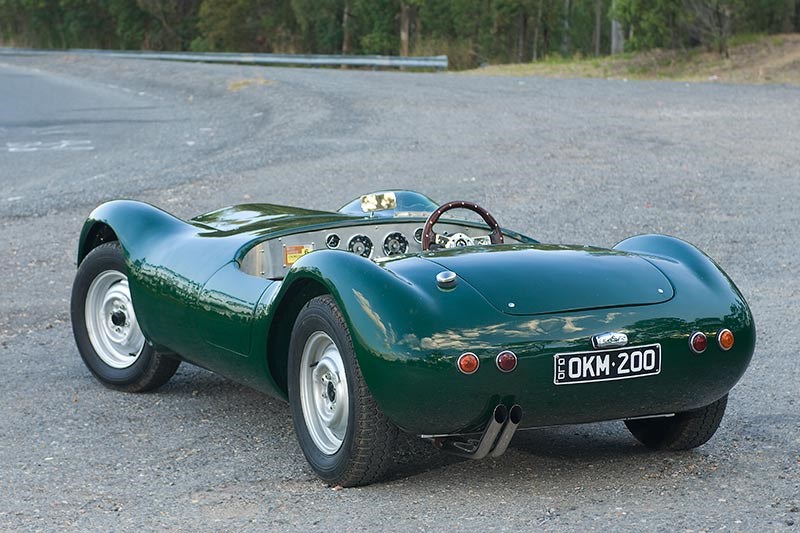 1957 KM 200 Special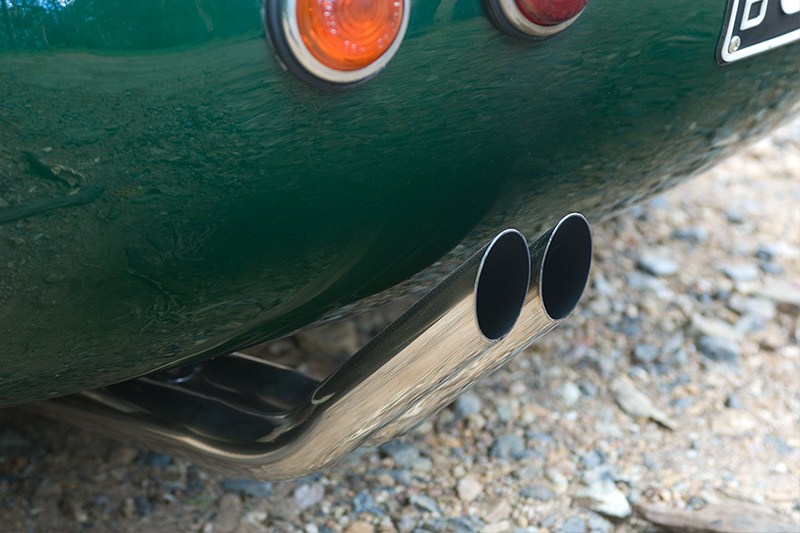 1957 KM 200 Special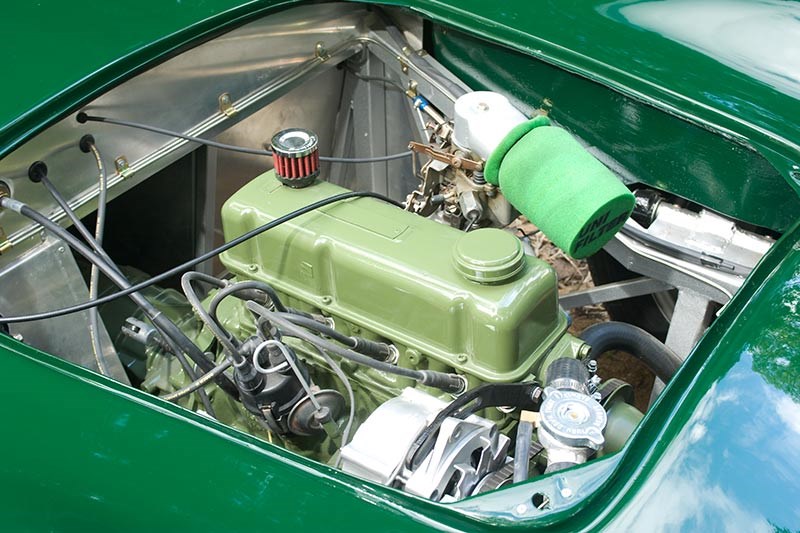 1957 KM 200 Special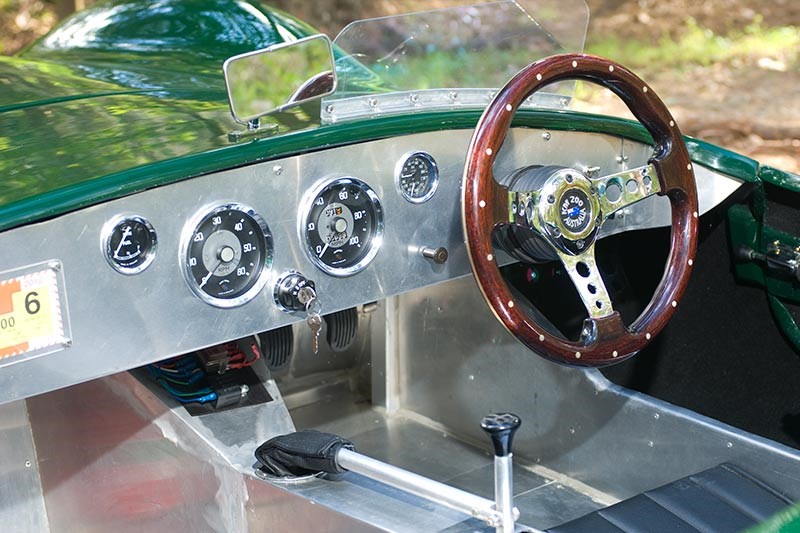 1957 KM 200 Special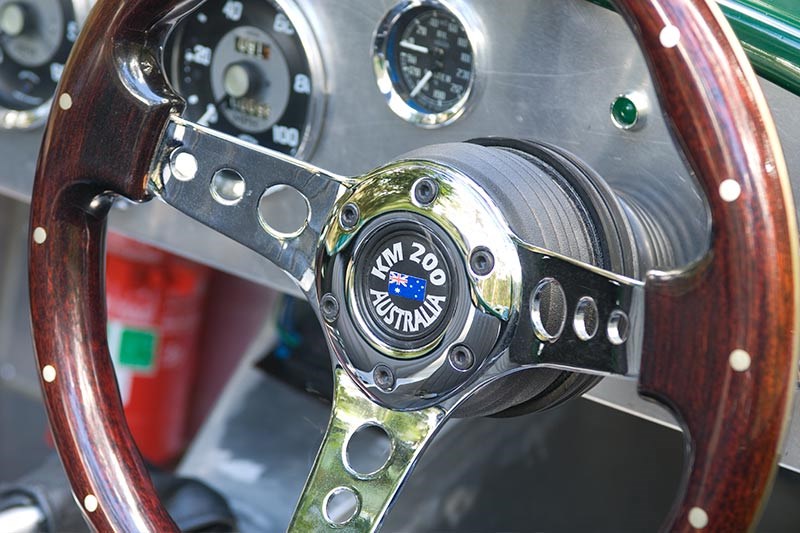 1957 KM 200 Special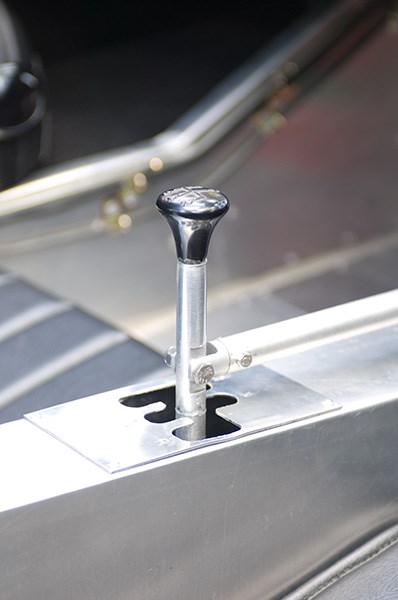 1957 KM 200 Special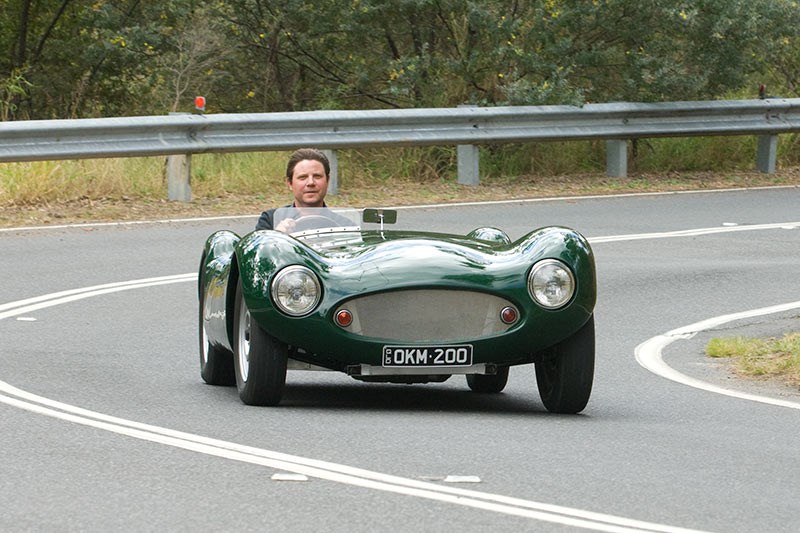 1957 KM 200 Special
1957 KM 200 Special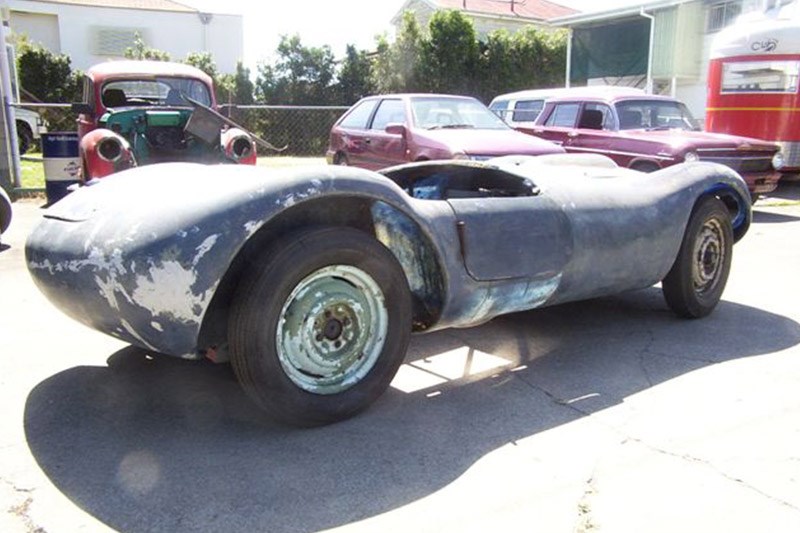 1957 KM 200 Special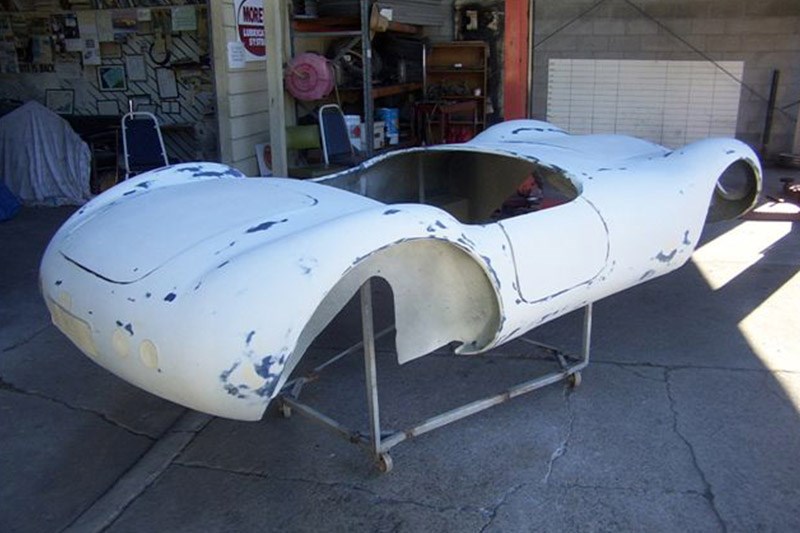 1957 KM 200 Special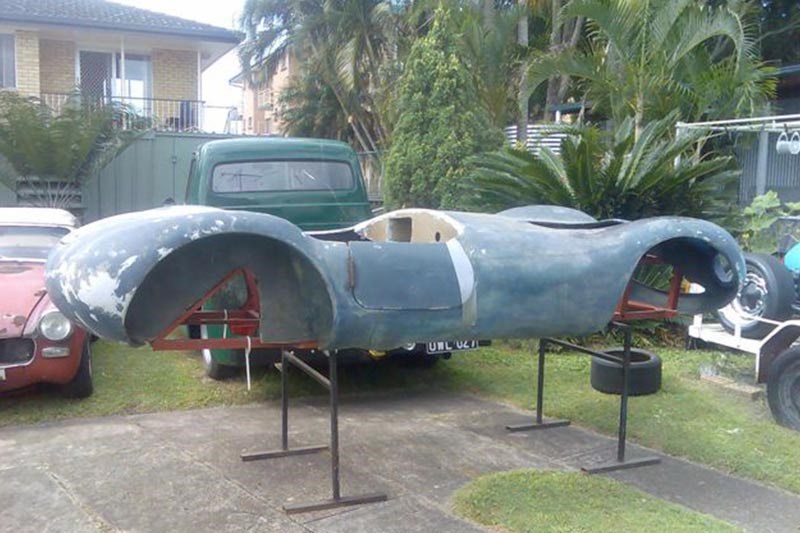 1957 KM 200 Special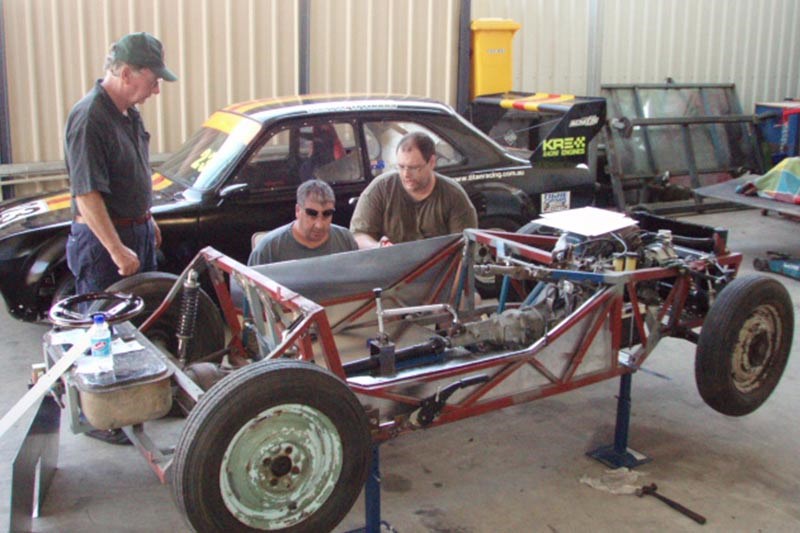 1957 KM 200 Special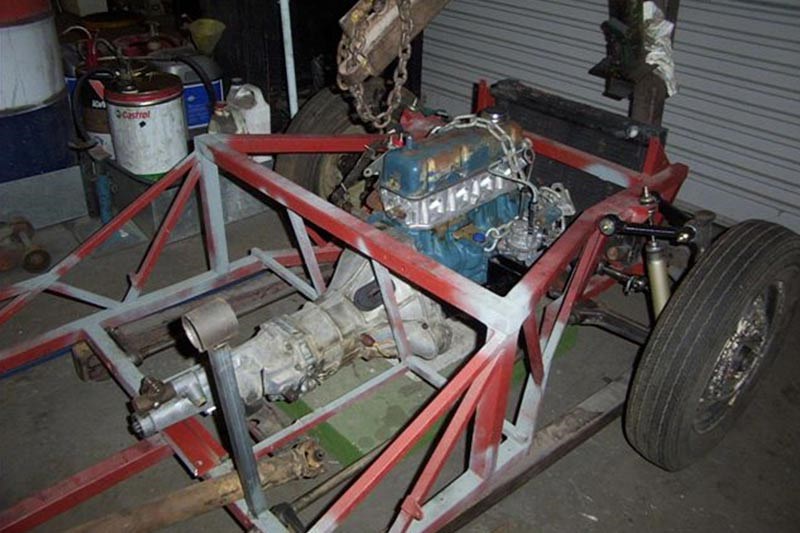 1957 KM 200 Special

Looking back: This little known Aussie stunner was rescued and restored for less than $10k!
From Unique Cars issue #303, September 2009 
KM 200 Special
Never heard of a KM before? Don't worry, you're not alone. As it turns out there are few that actually have. Not that it diminishes the almost overwhelming interest people seem to have in this rare Aussie special.

It's a sunny Sunday afternoon and Brisbane's Mt Coot-tha is crawling with sightseers. Trouble is, they seem more interested in Jon Hansford's quirky little sports car than in taking in the vistas of Brissie's sprawling metropolis.
Dragging himself away from the fourth person to ask about the car in the five minutes since we pulled up, Jon flashes me a bemused grin and begins to relay what he knows of the KM's origins as we set up for the first shot of the day.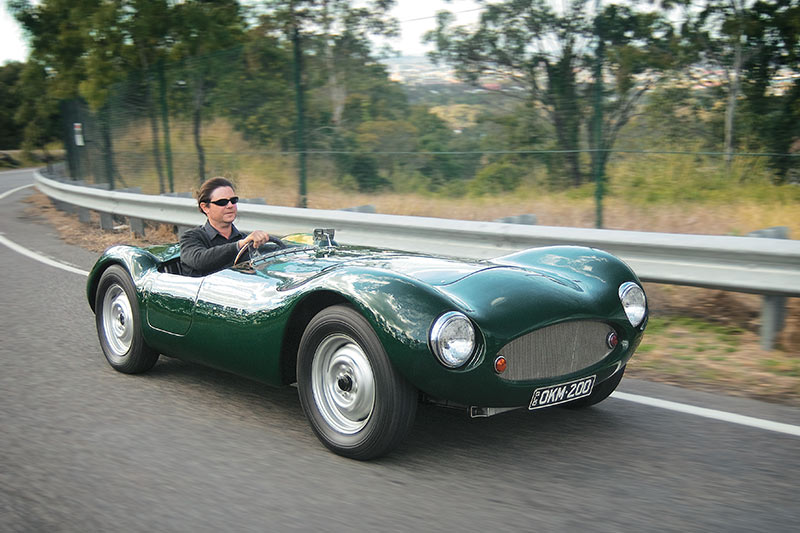 Although his information is admittedly patchy at best, what Jon knows for sure is that KM stands for Keith Morrison, an engineer who worked out of a service station at the back of a Rootes Group dealership in Strathfield, Sydney, during the 1950s.
Having previously been involved in the boating industry, Morrison is believed to be among the first in the country to build car bodies out of the then 'new-fangled' material of fibreglass.
Initially, the KM 200 was just a bare shell, which Morrison sold to other specials builders before he decided to develop a complete car himself sometime around 1956.
Based on the Jaguar D-Type, the 200 was offered to customers in various stages of completion, from a basic shell costing £166 through to a complete turn-key car at £1000 plus tax, which wasn't bad value if early reviews of the prototype are anything to go by.
Although very little has been written about the KM, the now defunct Sports Car World magazine managed to get its hands on Morrison's development car for its October 1958 issue. Presumably making the most of his Rootes Group connections, the 200 prototype was reportedly powered by a 1390cc Hillman engine, which Morrison had souped up with twin S.U. carbs, a high-compression head, and a race cam. Developing a healthy 100bhp with just 600kg or so to propel, the prototype was a capable performer with a top speed of roughly 160km/h.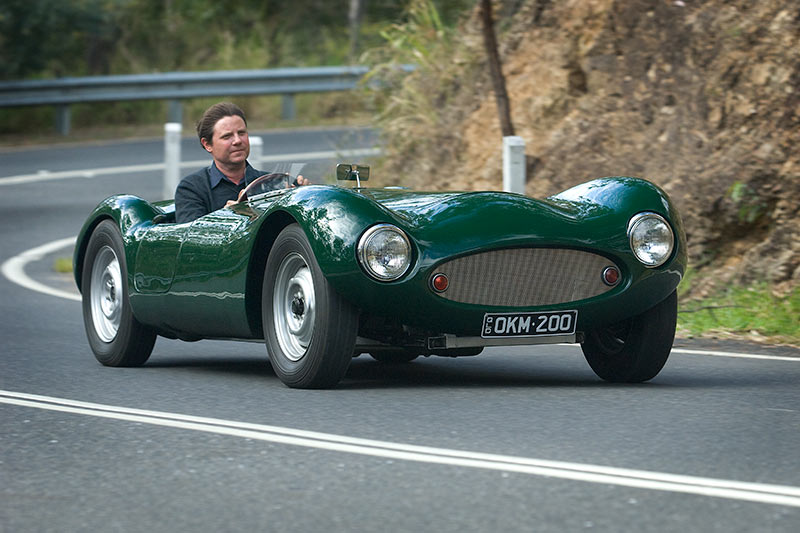 Unsurprisingly, most of the running gear came from various Rootes Group cars, with the transmission taken from a Sunbeam Rapier and Hillman suspension destined to be used on the production cars.
Interestingly, the drum brakes on the prototype were of Morrison's own design; however, when Sports Car World ran the article it was said that he was deep in talks with Dunlop about designing disc brakes for the car. Pretty advanced stuff for a backyard bitza built in the '50s!
Despite Morrison's lofty ambitions, and an apparently healthy order book, the KM project died some time in the early-'60s after just 27 KM 200s had been sold in various states of completion.
Nota is known to have bought four shells and built its own tubular-steel chassis to go with them – the first of which, incidentally, was sold to future Aussie Grand Prix racer Spencer Martin, who won back-to-back Gold Star Championships with one.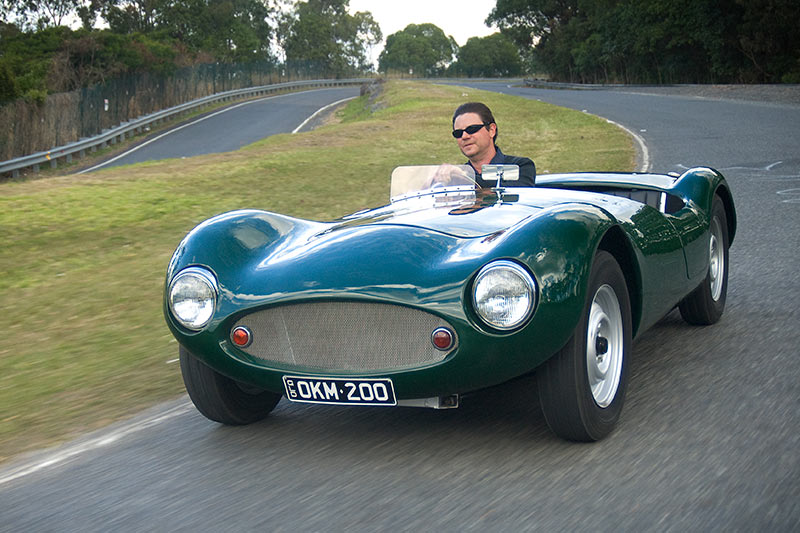 THE RE-BUILD
Although the ex-Martin car is still being raced in various historic events, the fate of the remaining KM 200s remains something of a mystery with less than 10 believed to still exist.
"As far as I know, I've got the only road-registered KM 200 in the country," says Jon. "We don't know too much about its history, but a mate who previously owned it was able to talk to Keith before he died in 2006 and managed to find out that it's one of the few chassis that he made himself, which makes it pretty special."
Being a trained mechanic with a number of ground-up restorations under his belt, Jon was contemplating his next project when a friend offered him the KM.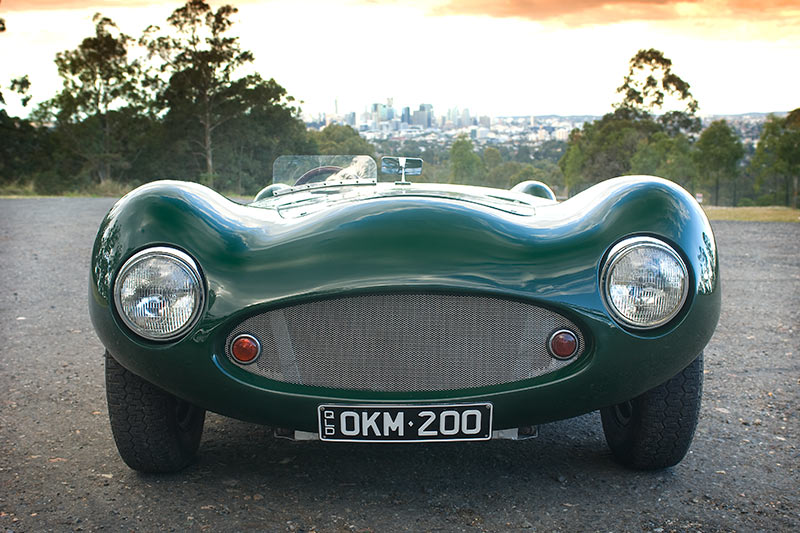 Without knowing anything about the car, he duly traipsed 'round to his mate's house to inspect the KM, only to be confronted by an absolute nightmare.
"The car was in terrible shape. It was just the chassis, the body, a couple of control arms and that was it – it had never been a complete car.
"It had been sitting out in the weather for its entire life too, but while the chassis was still okay, the fibreglass had cancer in it. But, he only wanted a grand for it, so I thought 'what the hell, I'll give it a go.'"
Buying the car in March 2008, Jon hauled it back to his workshop and set about matching the shell up to the chassis as best he could, before hoisting it into his ceiling while he set about building the car.
"We quickly worked out that the chassis had been set up to take a Morris Minor front-end. Handily, my mate happened to have one, which was just a wreck, so I got that off him and put it on. The back end came off an A40 Austin Farina, which we reckoned would probably best suit the car."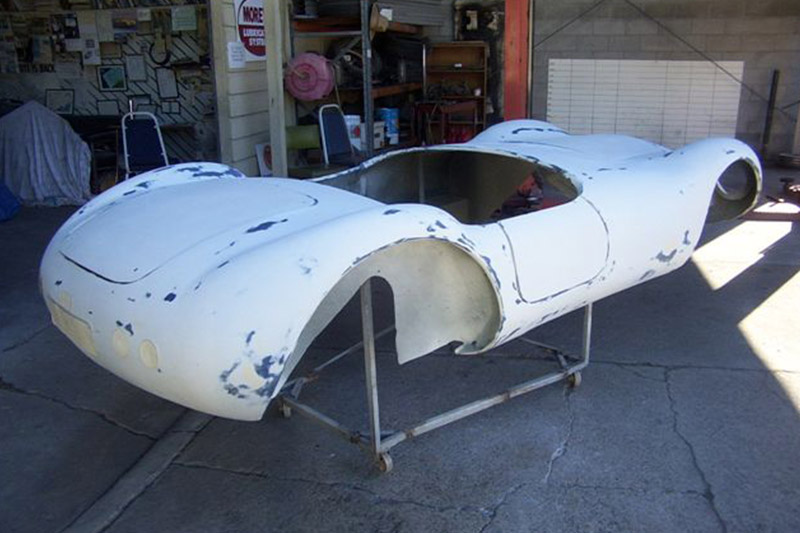 Relying on his mate David's engineering expertise, Jon had a set of motorcycle coil-over shocks fitted to the Farina rear-end, which were recalibrated to suit the KM.
But working out just where to put the Sprite steering rack he had procured was not as straightforward.
"We used wooden blocks to dial the ride height in so we'd have a base to work from, but we had to set the steering up from scratch as there was nothing to guide us.

"Obviously, the height and position of the steering rack is critical to your steering geometry, so we had to calculate all the angles and pivot points so that the car would actually go round corners properly."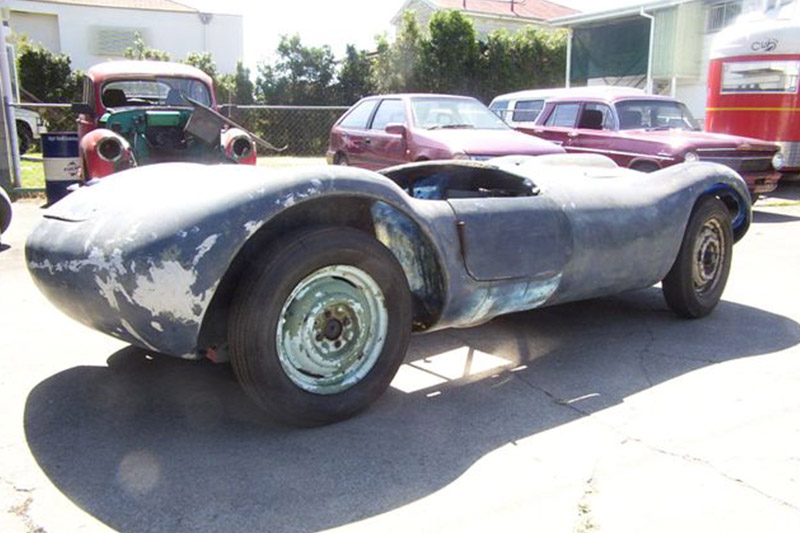 With the rolling chassis together, Jon set about fitting an engine, gearbox and brakes. Despite being encouraged to fit a period-correct engine, he opted for an old Datsun A12 engine, which would not only improve the car's performance and reliability, but also cost far less to maintain.
A corresponding Datsun four-speed 'box was fitted, with David's expertise proving invaluable yet again when it came to designing and installing a remote gear change. The brakes were a set of Morris Major drums mated to a Datsun tandem master cylinder for extra security.
"I must admit, it was a real challenge to build the KM," enthuses Jon. "It was much more exciting than just restoring an old car.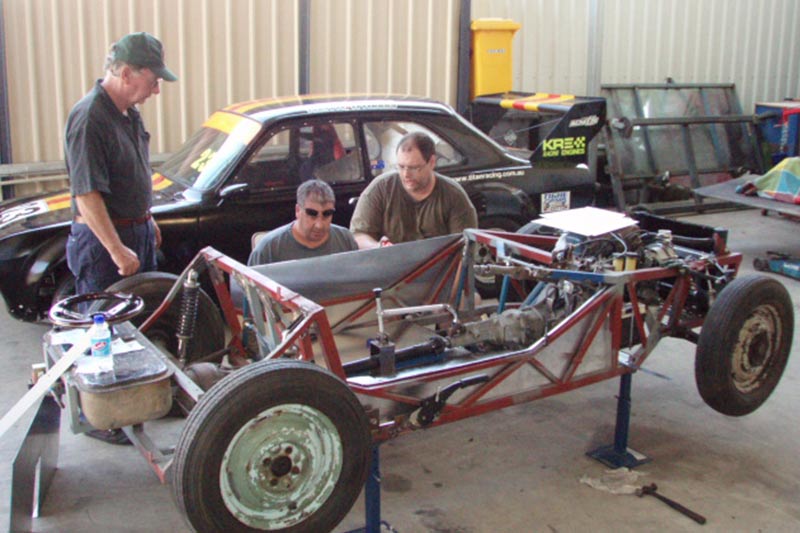 "Restorations are all about pulling bits apart, fixing them and putting them back on again, but with the KM I had to fabricate all the floors and the transmission tunnel, along with the dash and the wiring loom.
"It's not like I could just go out and buy parts for the car, everything had to be adapted or made from scratch. It was a huge learning curve, but so much fun at the same time."
KM 200 BODY BEAUTIFUL
Not so much fun, however, was the job of fixing the KM's battered bodywork. After painstakingly rubbing down the fibreglass to the point where he thought he'd got it right, Jon's heart sank when thousands of tiny holes appeared as he applied the first coat of primer.
"It was so frustrating. Each hole had to be filled in then sanded back, which took forever. Just when I thought I was finished I'd apply another coat of primer and more bloody holes would appear."
With the holes filled in and six coats of British Racing Green two-pack applied, Jon's KM 200 was finally finished in June this year, 15 months after he first laid eyes it. Working with what little he had, and doing most of the work himself, it's a remarkable achievement especially when the entire project cost him just $8000!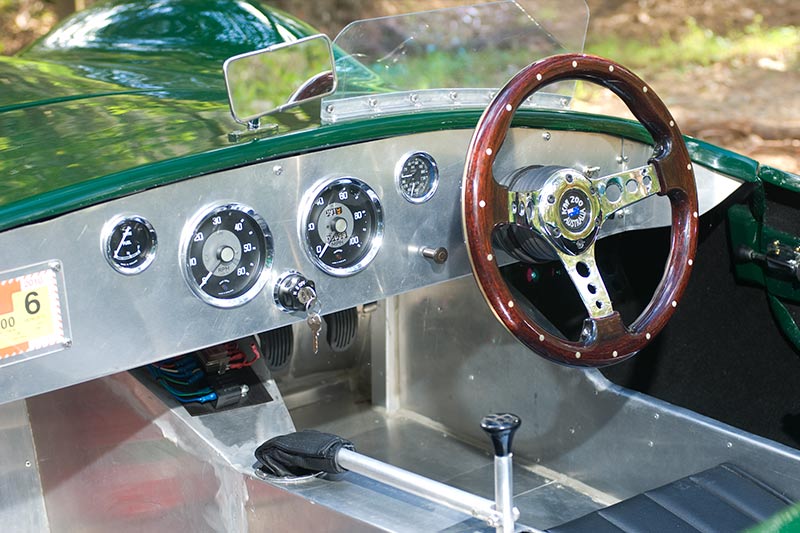 "I must admit, I'm very pleased with the way it all turned out," he beams. "I don't think I'd change anything.
"It's a really hard car to drive though. It only weighs 540kg so it's pretty easy to lock up the back wheels changing down gears. It handles fairly well, and goes round corners alright, but it's a scary car to push though – again that's mostly down to its weight."
FINISH
Jon's done an amazing job. It's not perfect, but that's sort of the point. He could have spent an eternity filling out the bodywork and removing all those imperfections created by the primitive methods used to make it in the first place, but it would have betrayed the car's backyard roots. And to be honest, the flaws only add to its charm.
It's also refreshing to see that the KM wasn't just another chequebook restoration job. Jon's obviously poured his heart and soul into the car, and you have to admire anyone who tips that kind of time and money into rescuing such an obscure fragment of Australia's motoring history from oblivion.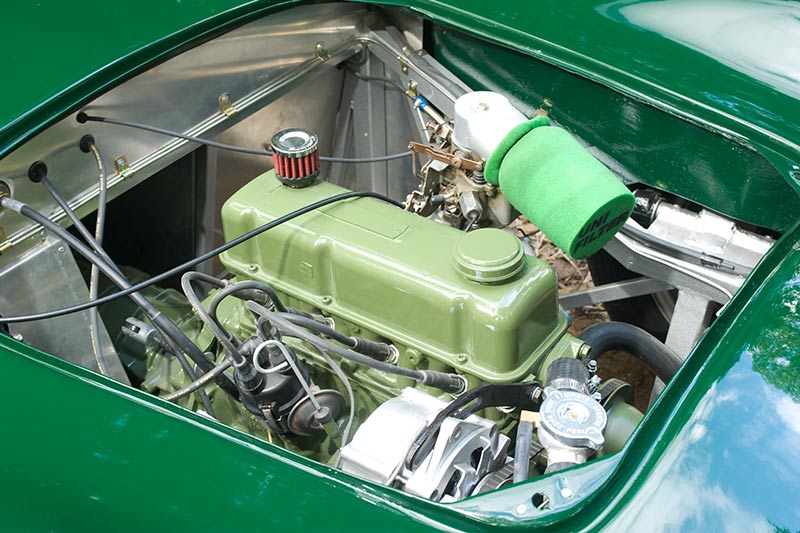 "Just saving the car was a big reason for doing it in the first place," says Jon as we watch the sun go down over the city. "Plus it's nice to have something different and have people take the time to come up and ask you about it."
As I leave another curious onlooker wanders up to pore over the car. And as I watch Jon begin to tell the car's story for the umpteenth time that day I laugh and wonder how long it will be before he ends up regretting those words.
SPECIFICATIONS
1957 KM 200
Body: Two-seat roadster. Fibreglass shell over box-steel spaceframe chassis
Engine: Datsun A12 1171cc in-line four
Transmission: 4-speed manual
Drivetrain: Front engine, RWD
Power/Torque: 51kW/94Nm
Brakes: Front 9in drum, Rear 8in drum
Unique Cars magazine Value Guides
Sell your car for free right here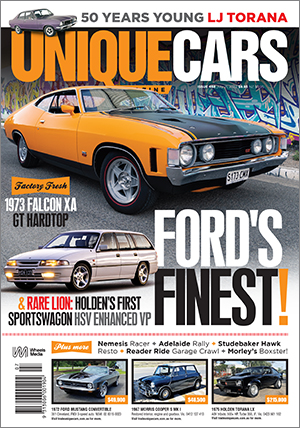 SUBSCRIBE TO UNIQUE CARS MAGAZINE
Get your monthly fix of news, reviews and stories on the greatest cars and minds in the automotive world.
Subscribe