Mazda MX-5 NA (1991) vs MX-5 ND (2016)
---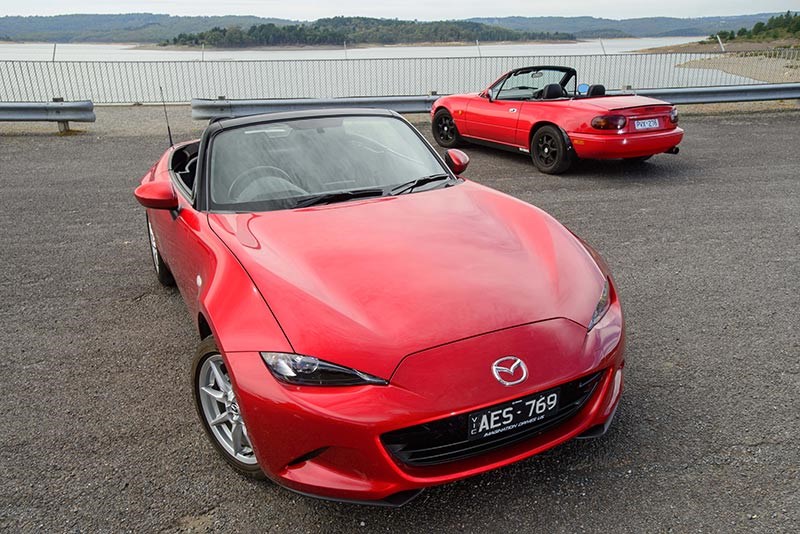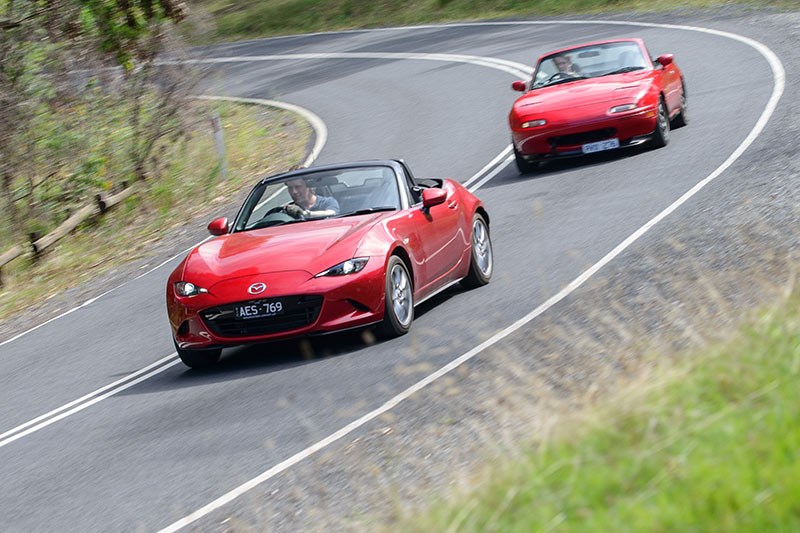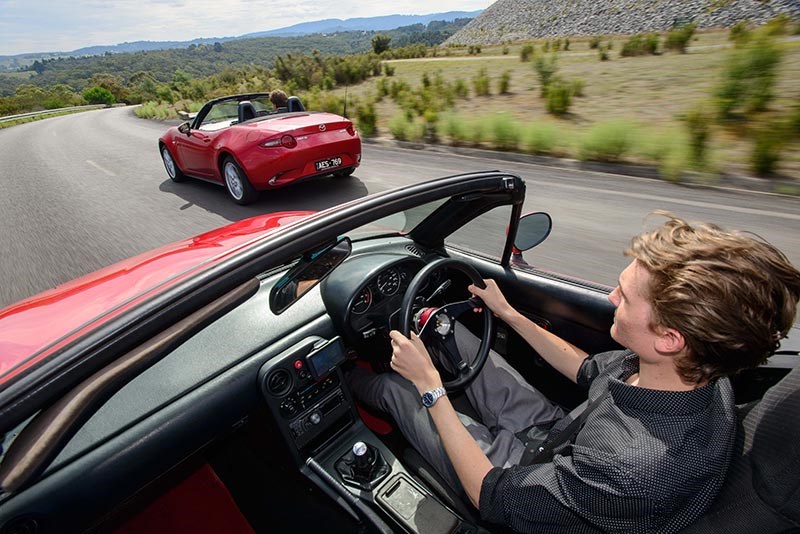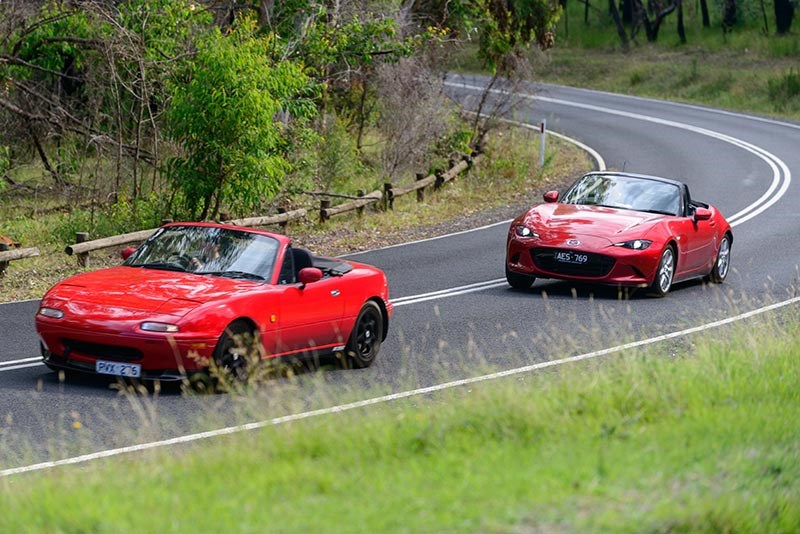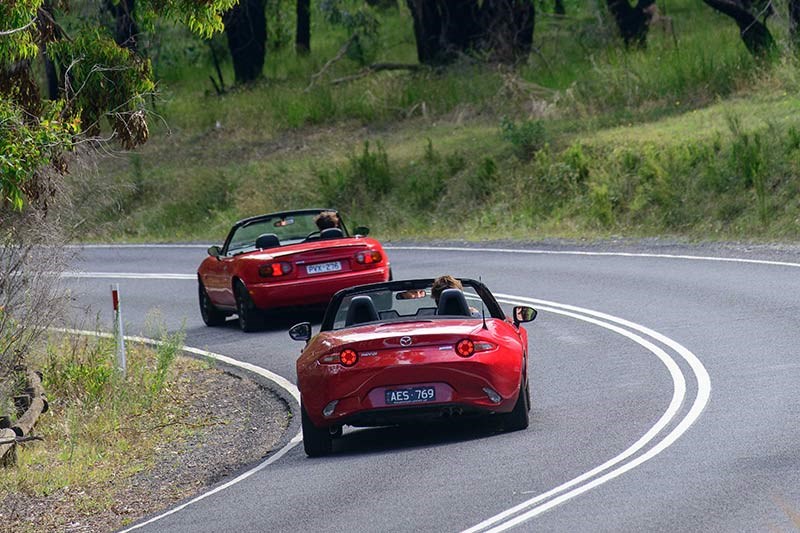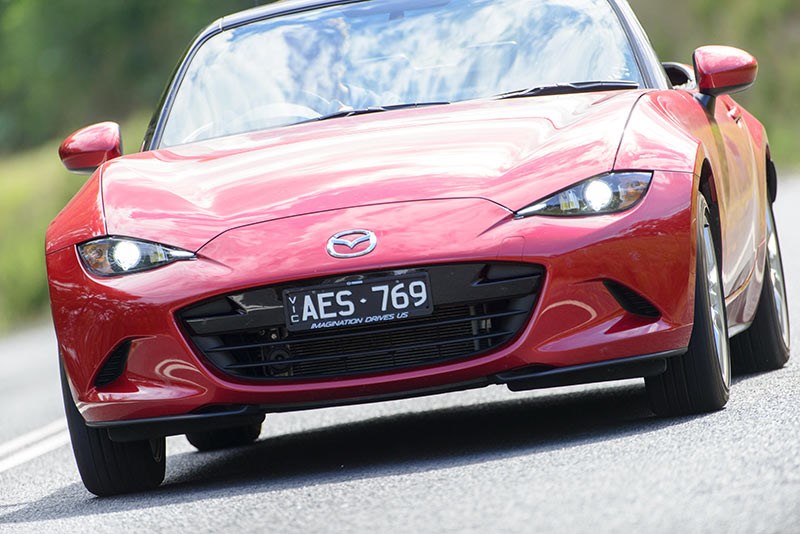 Mazda's current-generation ND MX-5 goes head-to-head with the original 1991 NA model to see if newer is actually better...
MAZDA MX-5 ND 
It's some kind of sacrilege for a classic car lover to admit that newer is better. Confessing that you'd sooner pedal a flappy-paddle, turbocharged hybrid contrivance to something with a stick, a choke and a set of seething carbs is usually a first class way to surrendering your man-card. Despite this, drive old and new back to back and it's hard to argue with progress. So we're not about to.
Instead, we've drawn a bead on something a little more interesting. Mazda's current ND-generation MX-5 has been buried in awards since it lobbed late last year and we were wondering how this deliberately retro-themed car would stack up against the original, and many would say best, 'NA' model. In attempting to return to the simple, light and compact template of the original, has Mazda created a worthy successor or merely hoodwinked us with a modern tribute act that's suckered those who never sampled the real deal?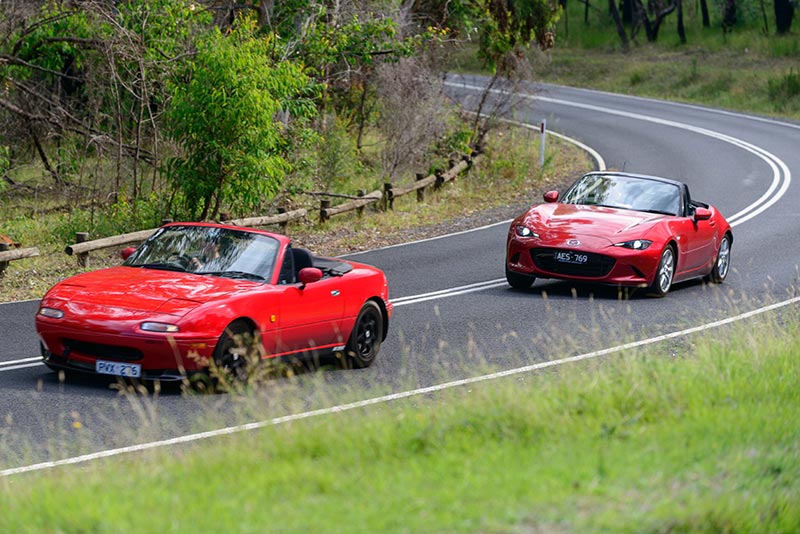 For the purpose of this comparison, we chose the base version of the latest car, a stock 1.5-litre ND running on unfashionably small 16-inch alloys. The only option on this car was the metallic paint and the $31,990 base price stacks up well to the $29,550 Mazda wanted for the MX-5 when it appeared back in '89. Adjusted for inflation, that would be knocking on for sixty grand today. That for a car that hawks up a mere 86kW and takes 11.4 seconds to get to 100km/h. By contrast the new 1.5 delivers a clean 96kW and takes just 8.3 seconds to trip 100 kays, despite needing to shift into third at 99km/h. It's only 54kg heavier than the original too, despite all of its airbags and crash structures.
The ND is a delight to drive hard. The 1.5-litre engine revs harder than the 2.0-litre option and sounds better too. You can work the weight transfers of the relatively soft suspension to your advantage, leaning on the brakes into corners and playing with the surprisingly mobile rear end. The steering is light and accurate and the brakes punchy. It fully deserves all the plaudits.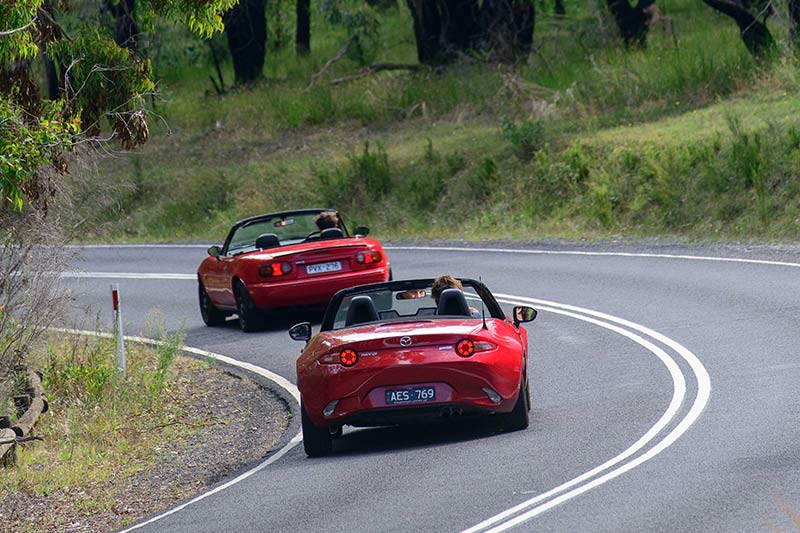 Step into the Mk1 and there are pluses and minuses. The cabin ergonomics are great and the unassisted steering is fantastically communicative. The gearchange is as sweet and the chassis just as much fun as the latest car, even if this example is on firmer coilovers. The brakes are wooden in feel and require a solid kicking. Some braided hoses and upgraded pads would certainly help there.
Measured purely in terms of smiles per mile, the old car has the edge, but it's a testament to the talents of both cars that NA owner Spencer Leech started wondering how he'd afford an ND and I began searching the Unique Cars classifieds for an NA. At less than eight grand for a respectable early 1.6, you really can't lose. Rather than sit on the fence, we're going to come to a point. As good as the new car is, it's merely trying to channel an old formula and do it through the attenuating filter of 25 years of safety legislation, electrically-assisted steering and buyer expectations of added luxury features. On this day it's a win for the oldie.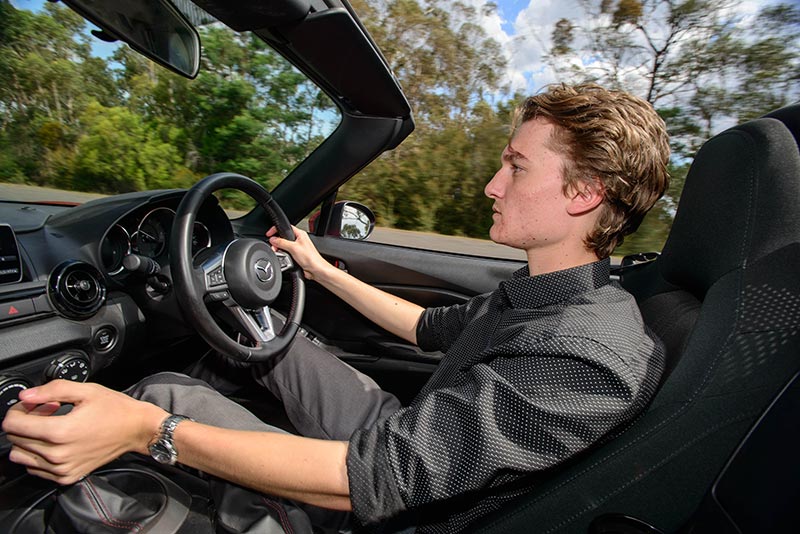 SECOND OPINION: Spencer Leech
I've always had a soft spot for MX-5s. Specifically, the NA model. Who could resist those pop-up headlights right? I bought my particular example just over a year ago as a result of an impulse decision. I wanted a lightweight sportscar that was fun to drive but also reliable enough to get me to and from work every day.
When I got the car it was in superb factory condition, and I intended to keep it that way. Unfortunately, youthful minds prevailed. I installed a set of later-model wheels, strut and cabin bracing, a short- ratio differential, brakes and some aftermarket shocks and springs; all added in the name of handling.
The new MX-5 feels just like my beloved NA, the roof drops down with ease and the driving position is superb. It has a direct, mechanicalfeeling shifter and a tight pedal-box just like its predecessor. I knew Mazda was committed to making the ND feel just like the original, but I didn't expect just how similar they would be. The new car is nearly identical in weight and size and it really shows in the corners. As an MX-5 owner, I can tell you that the new model stays true to its roots, but is pleasantly aided by modern brakes and safety technology.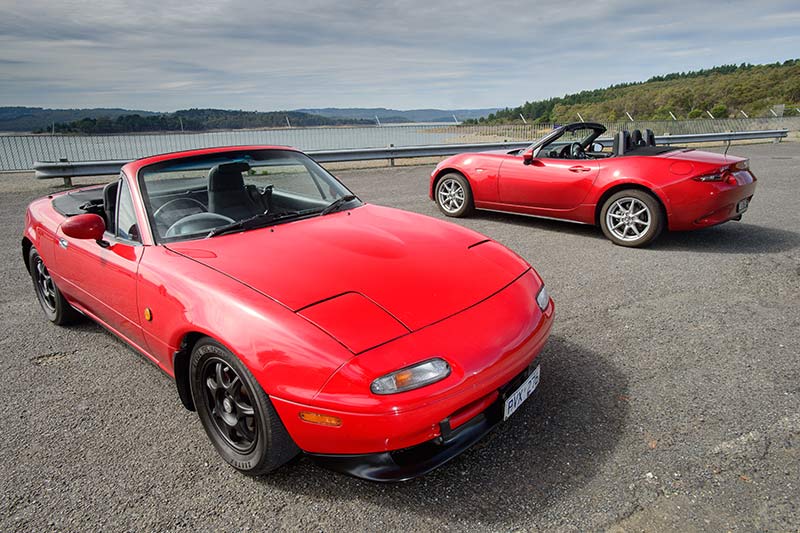 As far as looks are concerned, the ND has grown on me. The side profile is sleek and has far more extravagant lines than its predecessor. The front end has traded a goofy smile for an aggressive grin. Fitting, if you ask me. For now, my happy little NA will do me just fine. But if I'm ever in the market for a brand-new sportscar, the ND MX-5 will be on the top of my list.
SPECIFICATIONS
MAZDA MX-5 ND
ENGINE 1.5 inline 4- cylinder 16 valve DOHC S-VT petrol
MAX POWER 96kW @ 7000rpm
MAX TORQUE 150Nm @ 4800rpm
TRANSMISSION: Six-speed manual
WEIGHT: 1009kg
0-100KM/H 8.3s
ECONOMY 6.1 litres/100km
PRICE $31,990
ON SALE Now
Unique Cars magazine Value Guides
Sell your car for free right here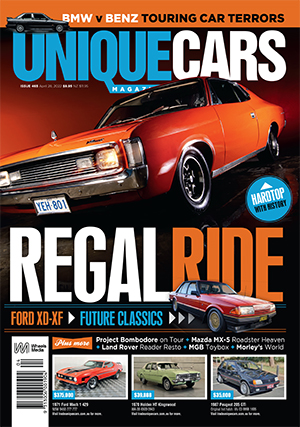 SUBSCRIBE TO UNIQUE CARS MAGAZINE
Get your monthly fix of news, reviews and stories on the greatest cars and minds in the automotive world.
Subscribe