1957 Holden FE Special Sedan
---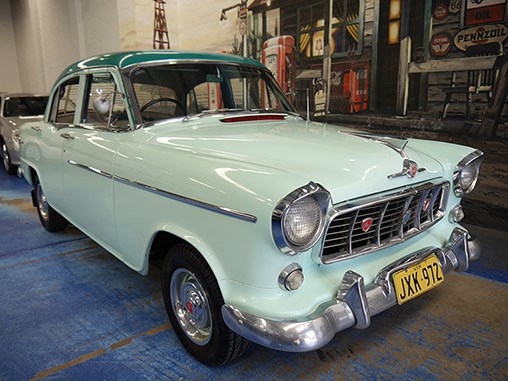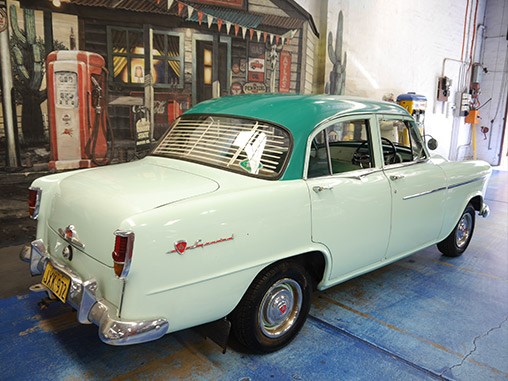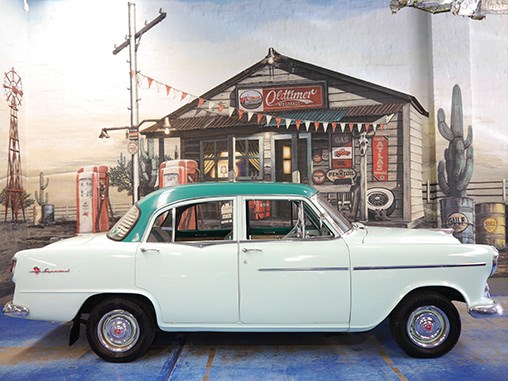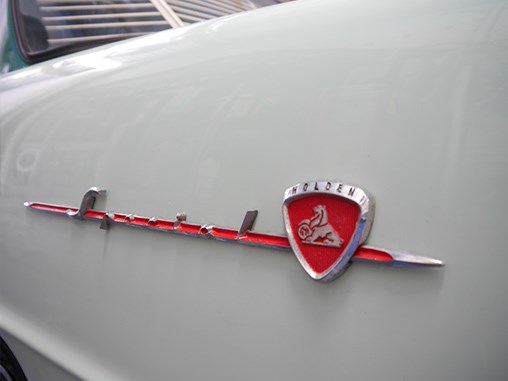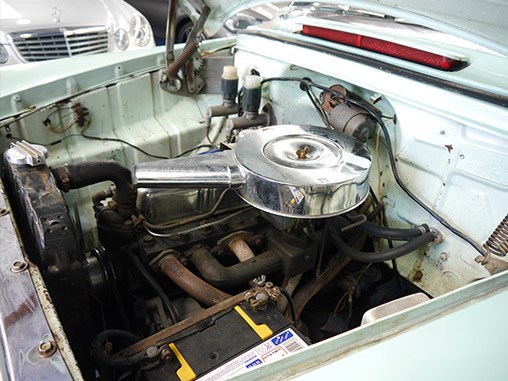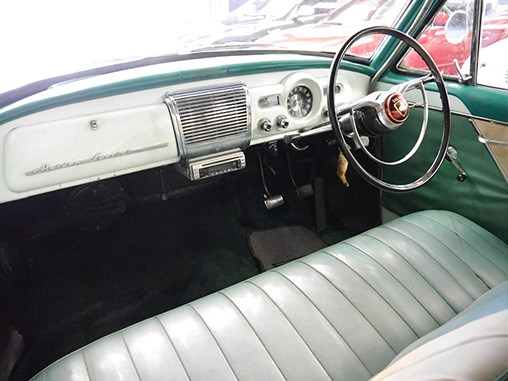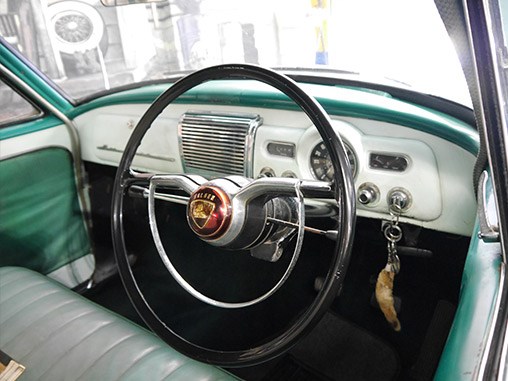 Owner of this Holden FE Special, Corey Haigh reckons one reason you don't see many of these cars around is that they were never really treasured
1957 Holden FE Special Sedan
THE MIDDLE CHILD
It's a little odd that the Holden FE-FC series doesn't feature more prominently in the pantheon of famous Holdens, given they represented such a major visual break from the inaugural 48-215/FJ body shape. In fact, these days you don't see a whole lot of them around.
Holden enthusiast and owner of this car Corey Haigh reckons one reason you don't see many is they were never really treasured. "They got used as paddock bashers and were run into the ground," he suggests and he may be right.
In any case, he bought this car several years ago from a gent he believes was the original owner, who only let go of it because Haigh turned up in a Holden.
So, what's an FE? It's the first car that moved away from the first 1940s-inspired Holden 48-215/FJ shape, though it retained a lot of the mechanicals. The 2.2-litre Grey motor was upgraded with higher compression, bigger valves and a few other tweaks to boost output from 60 to a claimed 70hp. Transmission is a three-speed manual and electrics were upgraded from six to 12 volts.
Wheelbase grew with this model, while significant steering and suspension improvements were made. Bigger tyres rounded out a package that was steadier than an FJ but still a long way from being well tied-down. As the current owner points out, it's fine at normal road speeds but if you wind it up to its top speed of around 80mph it does float rather than steer. The same could be said for many (probably most) of its rivals.
This car is running an original interior (with the addition of a radio for long trips) with refreshed paint. The owner says he went with acrylic, as he was aware of the risks of over-restoring a car.
Meanwhile the powerplant has had some very subtle upgrades, such as electronic ignitor replacing the points (though still encased in a stock-looking distributor) and a properly-sorted cooling system. He says the intention was to make the car a reliable runner on long drives and it's since done a Sydney to Brisbane run without fuss.
The usual old car warnings apply: check it for rust, though indications are it's fine. Mechanically, these things are very simple and cheap to run. The owner is asking $18,000, which is well under what a restoration could be expected to run to. Look for it on TradeUniqueCars.com.au.
KNOW YOUR FE HOLDENS
A FULL model range of seven cars was offered with the FE from 1956 to 1958, including three sedans (Standard, Business and Special), two station wagons (Standard and Special), a panel van and a utility.
This was the first Holden to be assembled in New Zealand, with examples rolling off the line in 1957-58. The car was replaced in '58 with the FC which featured numerous cosmetic and mechanical updates.
SPECIFICATIONS
1957 Holden FE Special Sedan
ENGINE 2.2lt inline two-valve pushrod six
MAX POWER 52kW @ 4000rpm
MAX TORQUE 149Nm @ 1200rpm
TRANSMISSION Three-speed manual
WEIGHT 1080kg
0-100KM/H 18.1sec
PRICE WHEN NEW £1150
PRICE $18,000
Corey's FE is currently for sale, see the ad here.
Unique Cars magazine Value Guides
Sell your car for free right here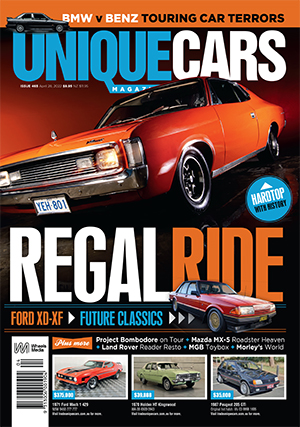 SUBSCRIBE TO UNIQUE CARS MAGAZINE
Get your monthly fix of news, reviews and stories on the greatest cars and minds in the automotive world.
Subscribe