Falcon XP & Holden FX Rare Aussie Ex-Army Utes
---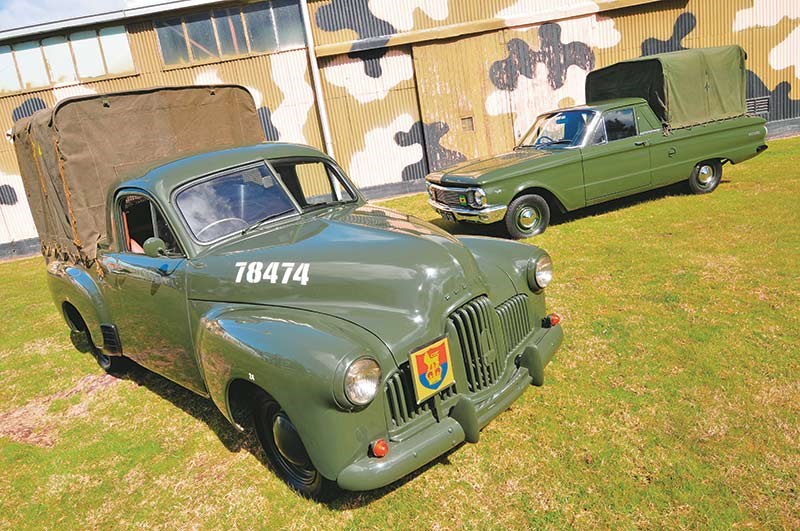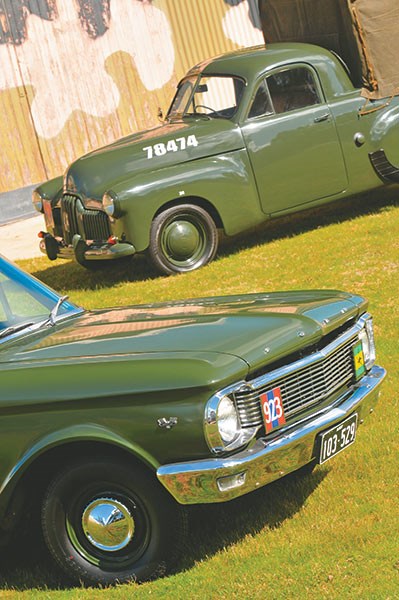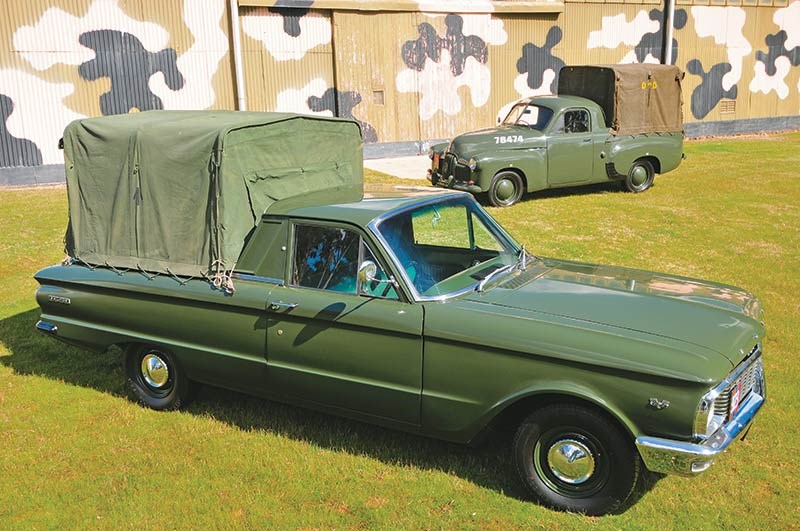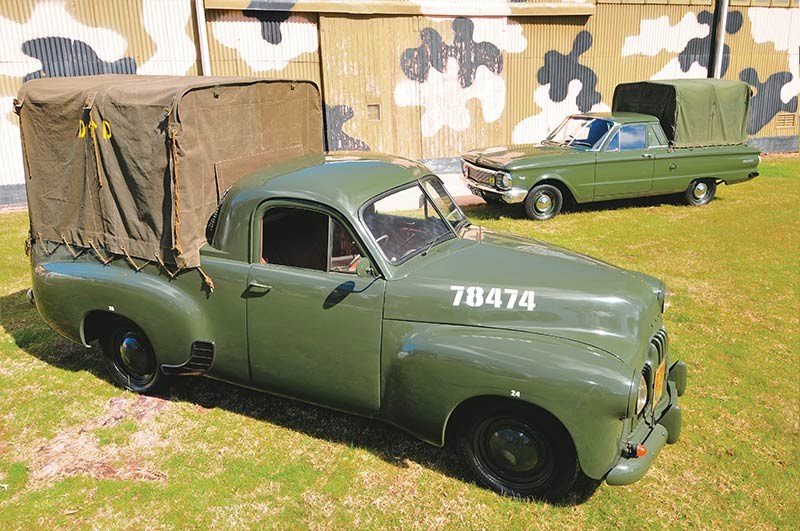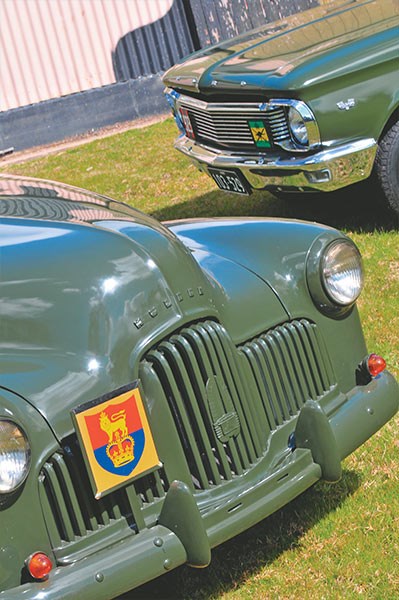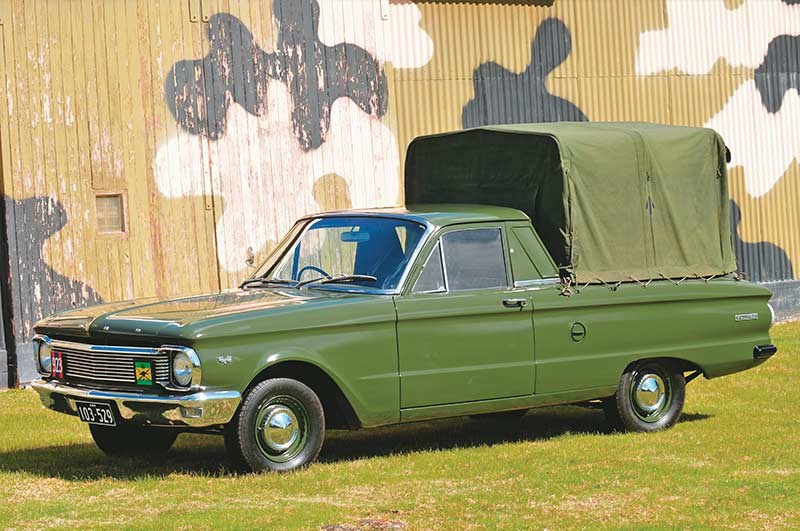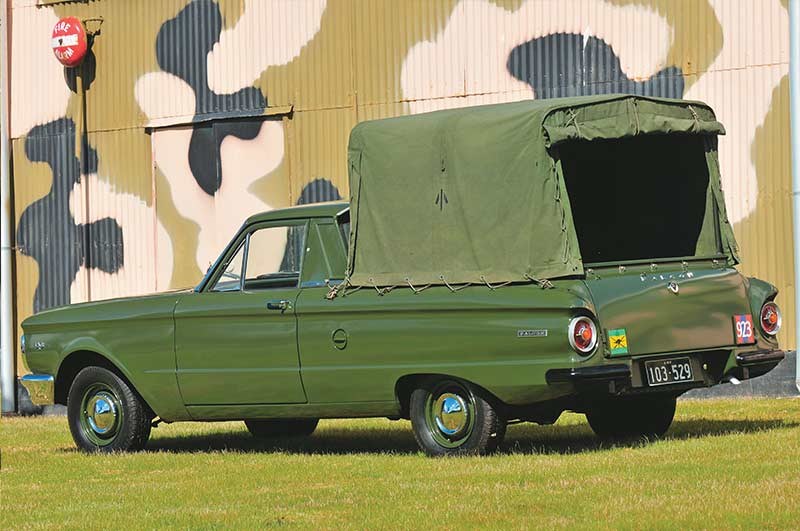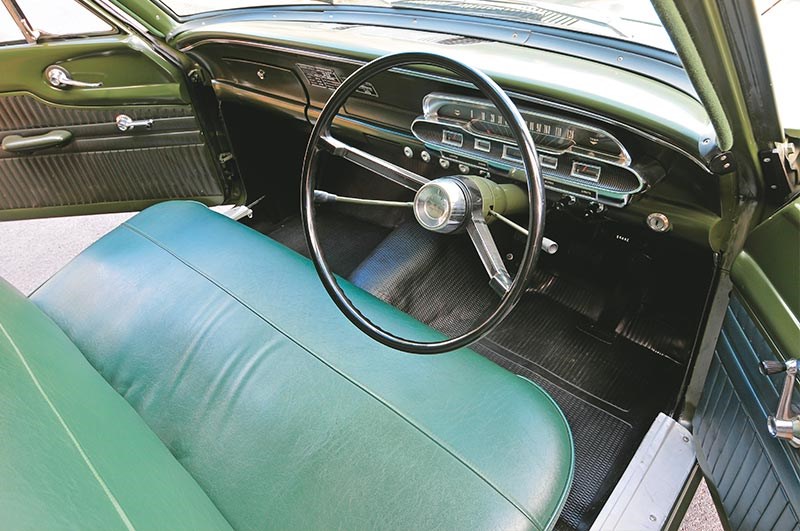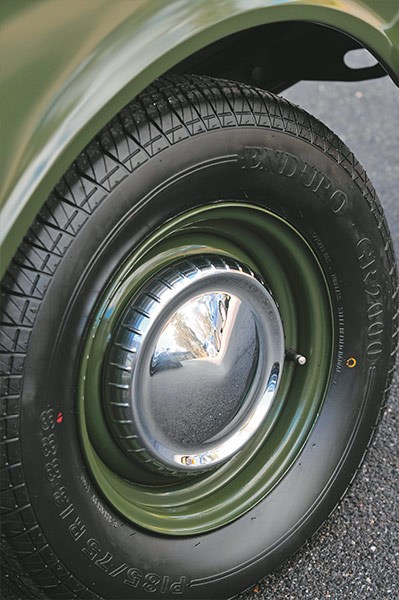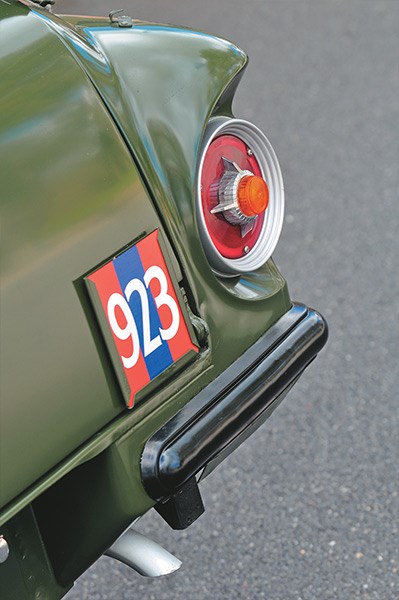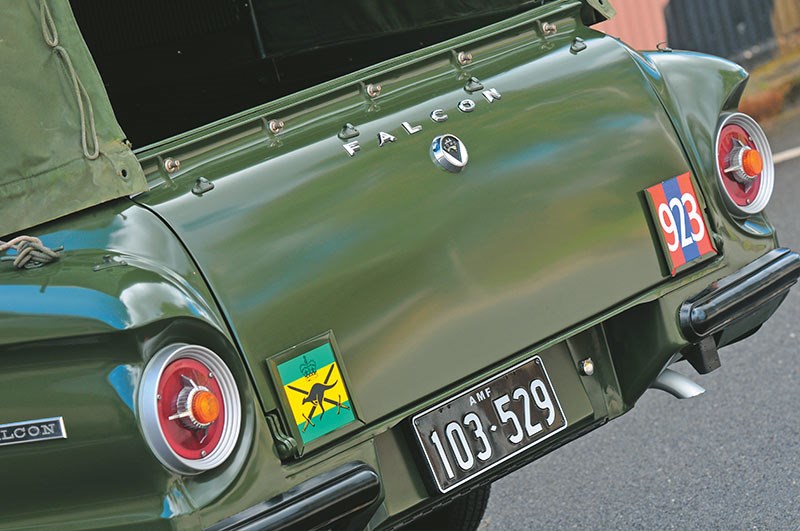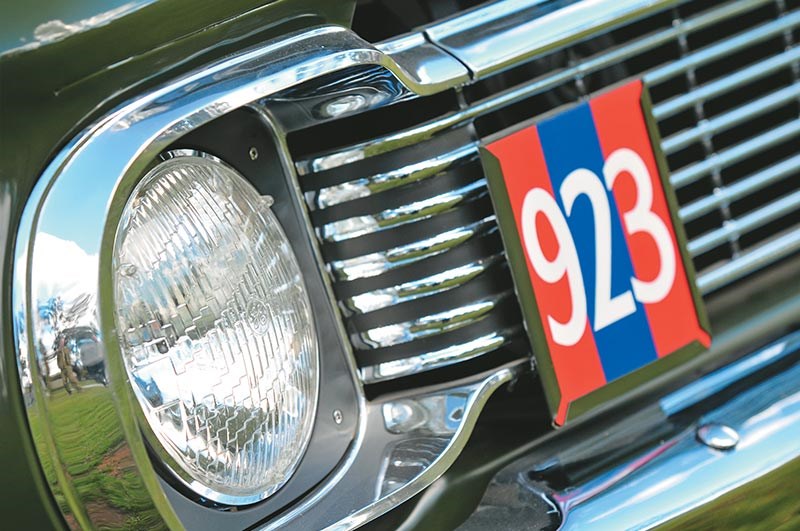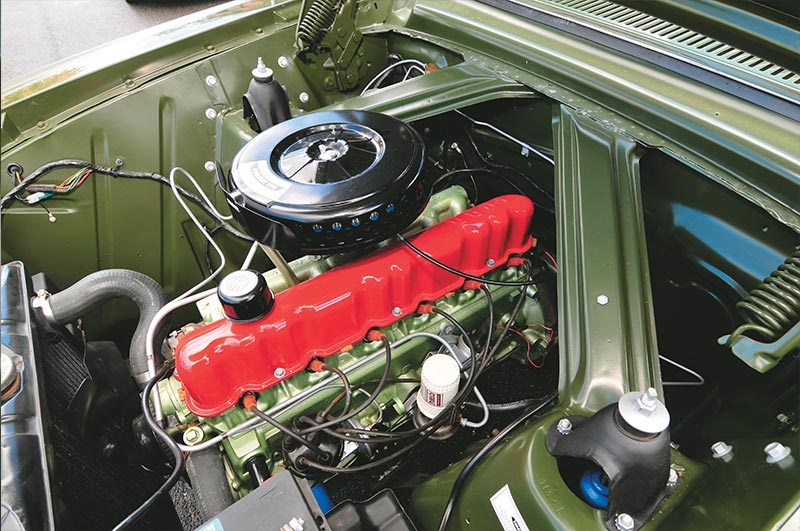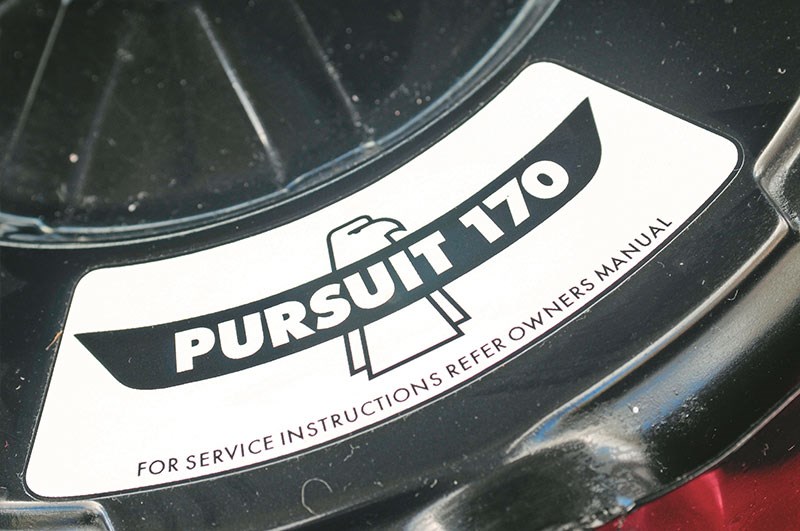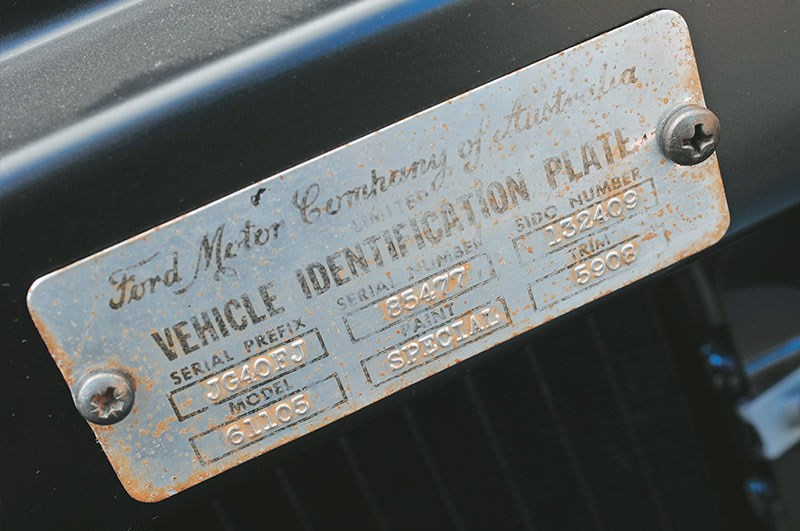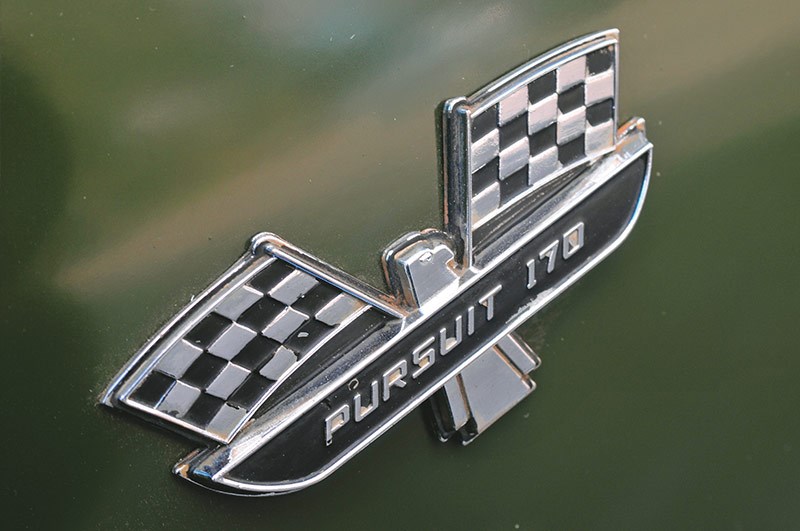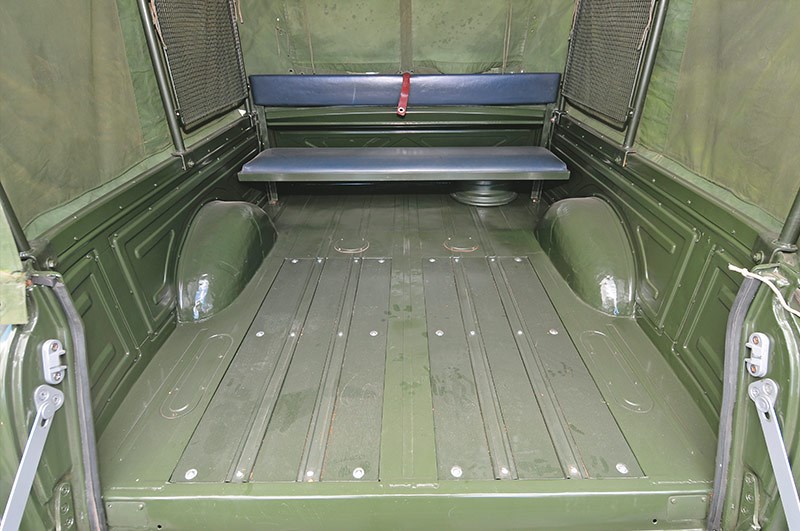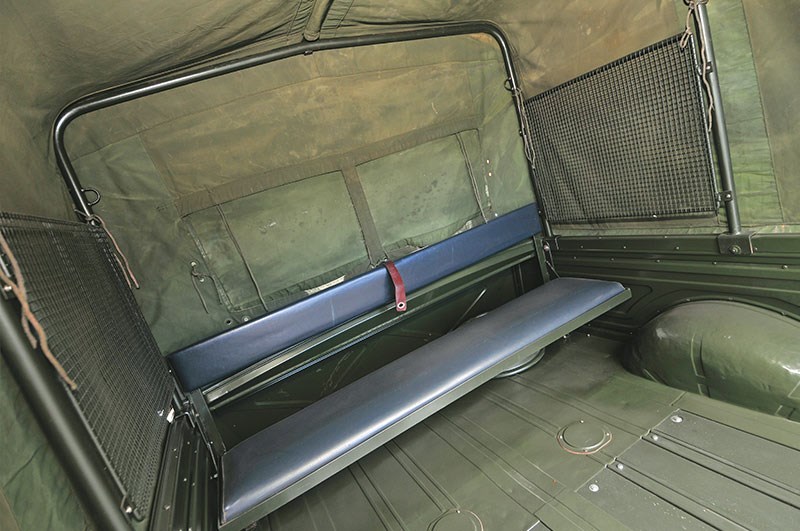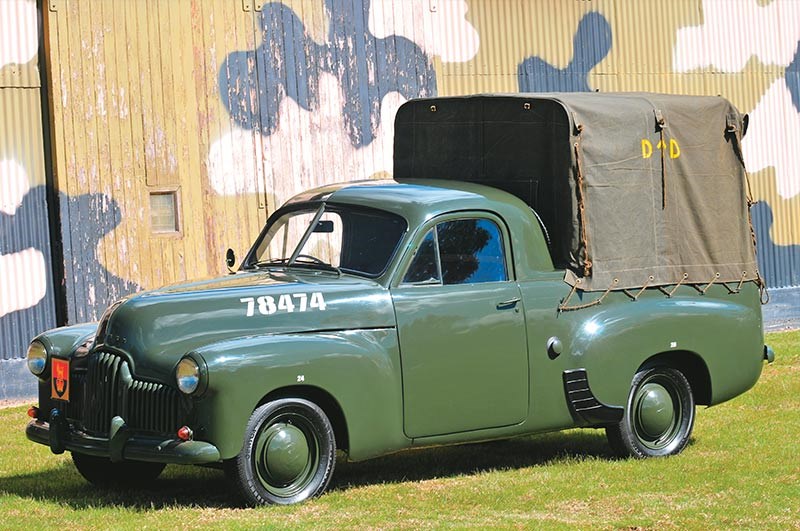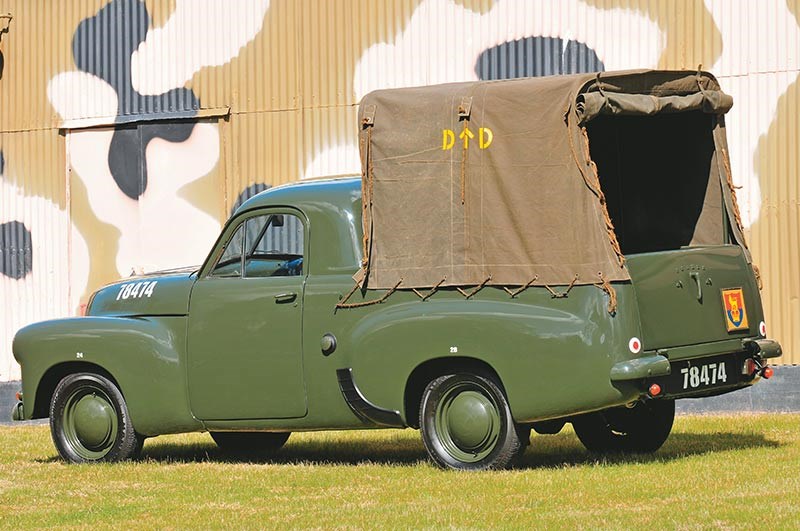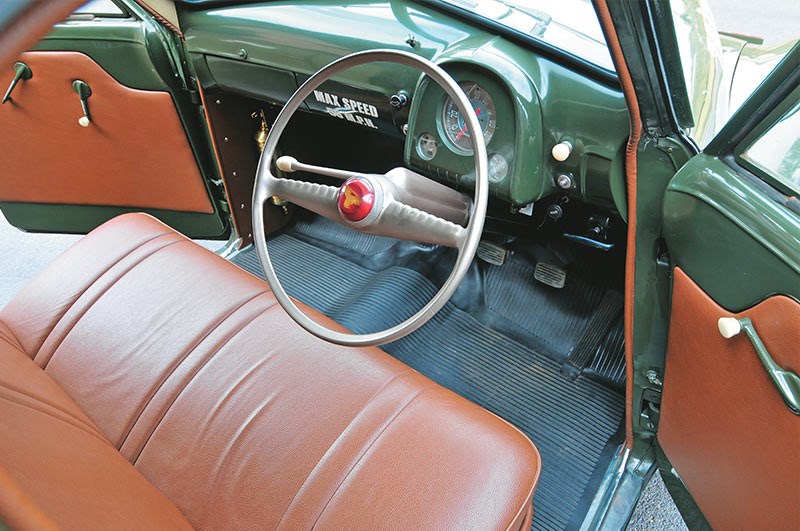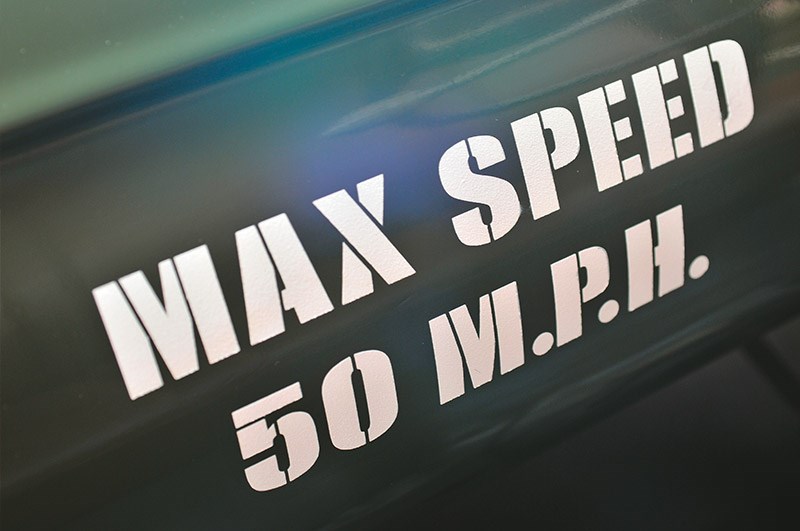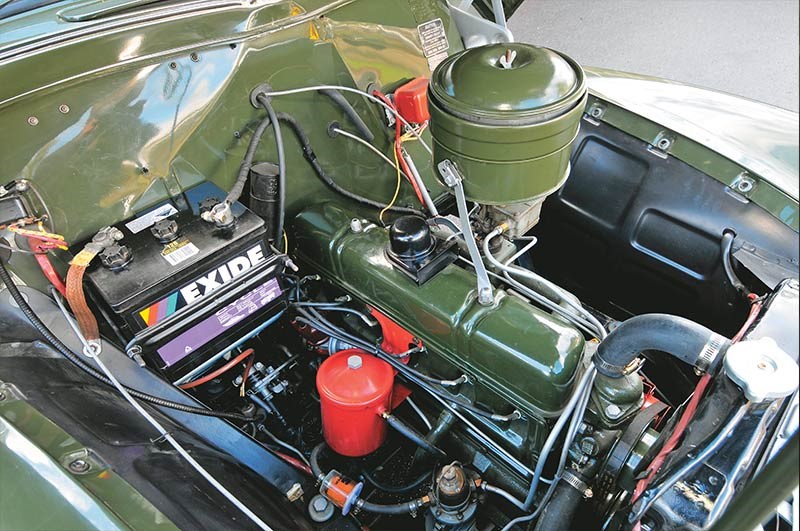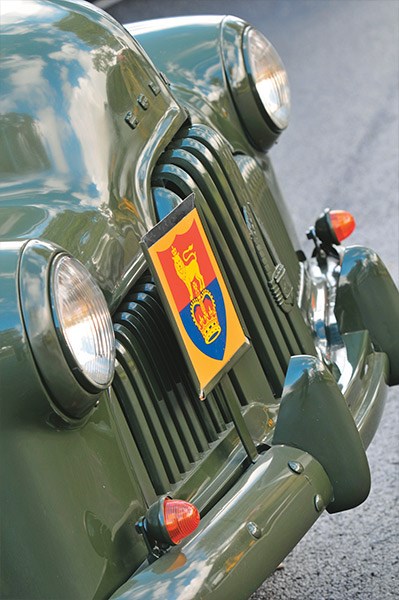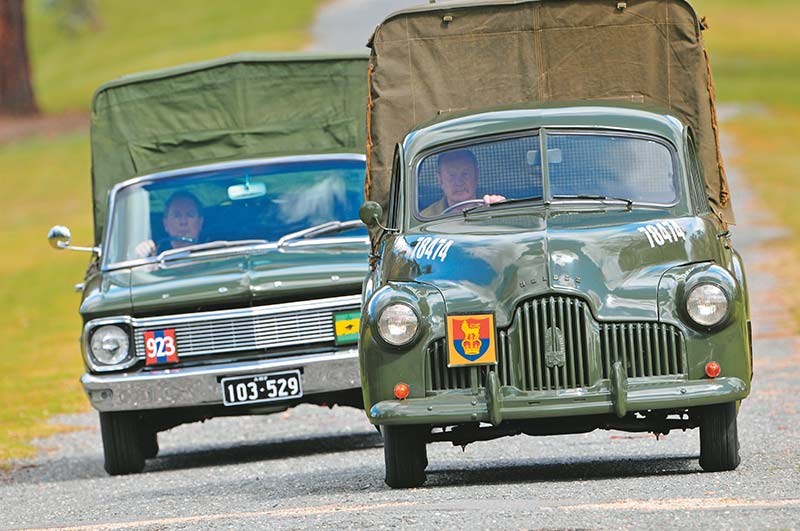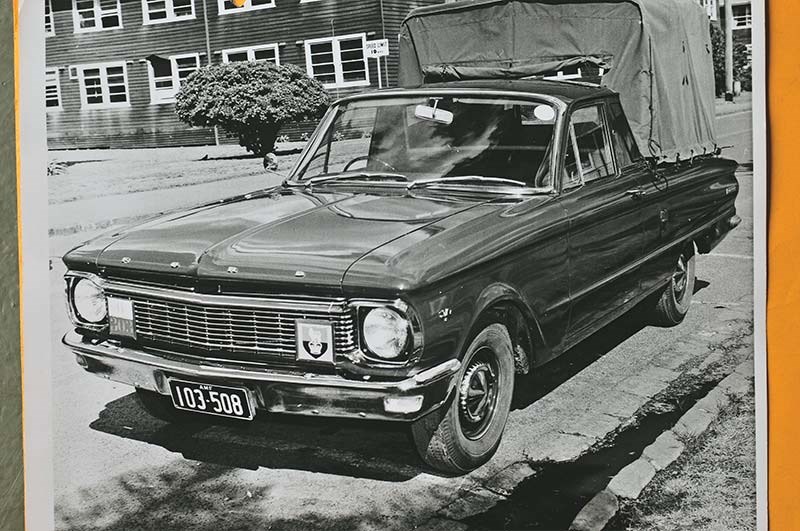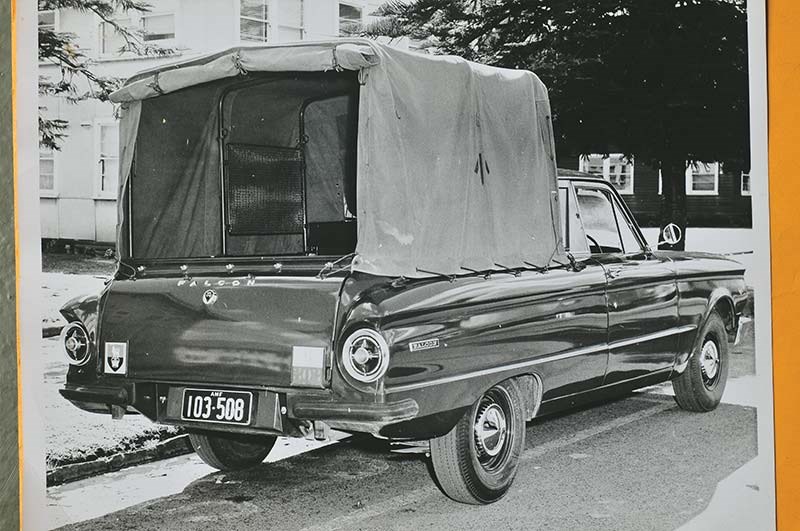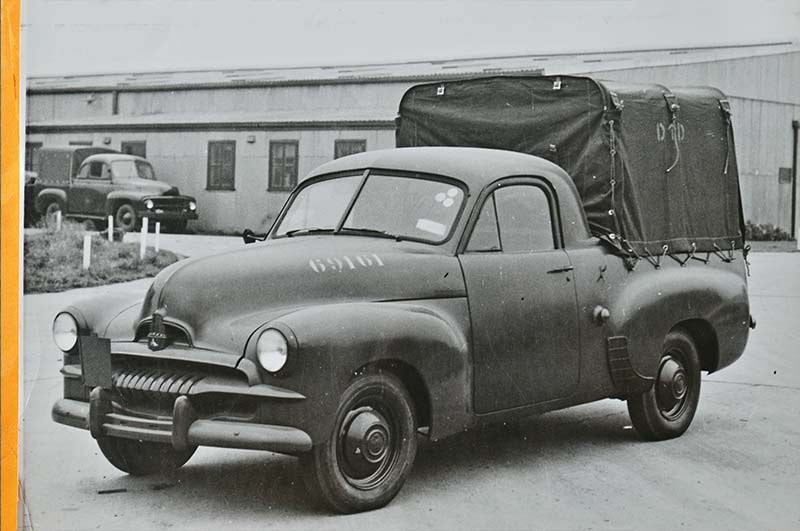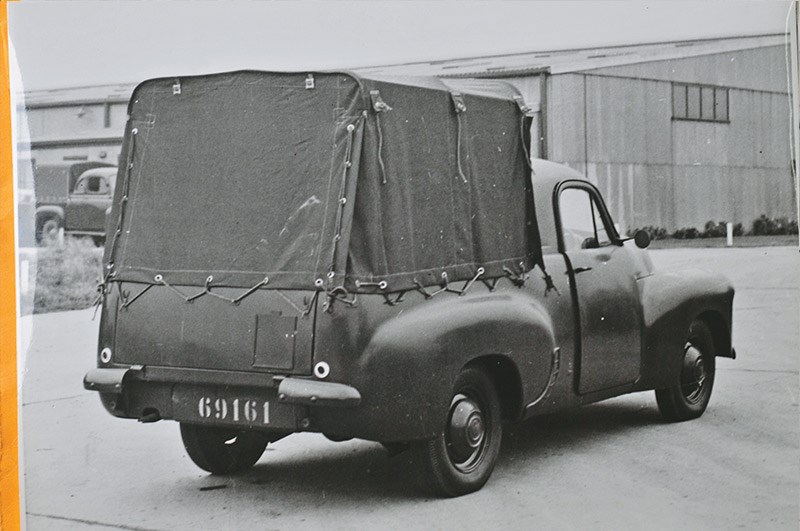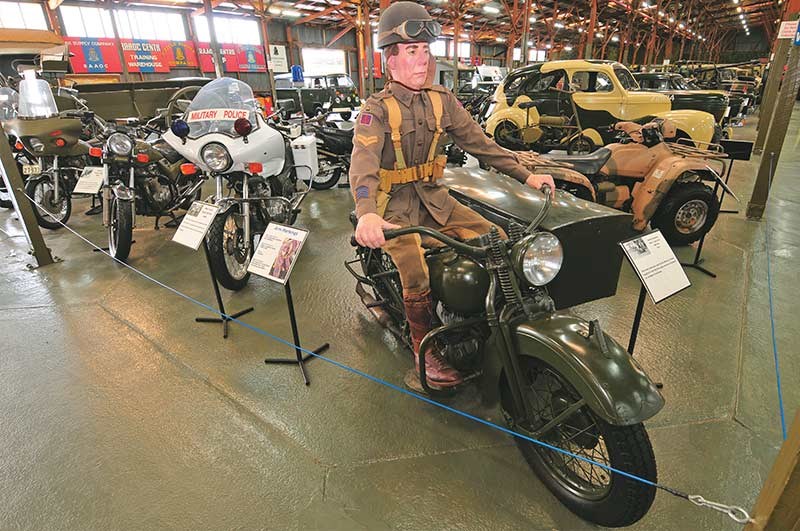 Looking back: Decommissioned, discarded and now fully restored, these rare Aussie utes are a proud reminder of our rich Military heritage
First published in Unique Cars issue 316, Sept 2010 
Aussie Ex-Army Utes
The Australian Army Museum in Bandiana has enough firepower within its walls to wreak havoc right along the nearby Victorian/New South Wales border.
Leopard Battle tanks, light armoured vehicles, personnel carriers, and a Land Rover with a 106mm recoil-less rifle sit side-by-side, motionless, but ready to strike.
While decommissioned, these historic war machines are still maintained and capable of rolling into battle again, if by chance interstate rivalries between the adjoining tourist towns of Albury and Wodonga were to flare up out of control.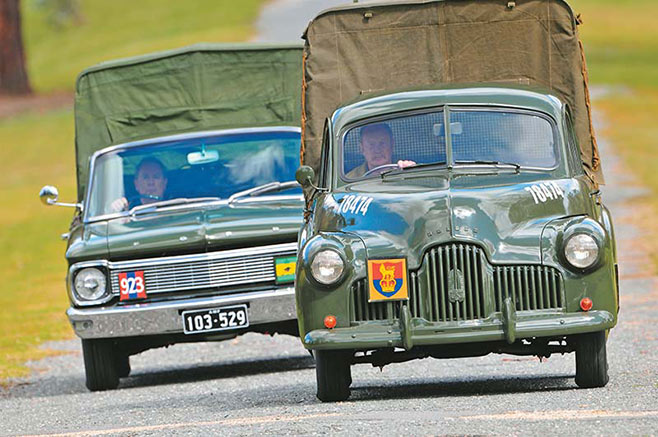 But the small display of Army-issue vehicles in the museum's centre, not the heavy-hitting, ultimate boys' toys that flank them, is the reason Unique Cars has made the four-hour drive from Melbourne. Or more specifically, two humble, green workhorses built by Australia's Big Two manufacturers for the specific requirements of our armed forces.
Holden 48-215s and XP Falcons, in two-door ute form, are not something you see every day, which makes these two immaculate examples, recently restored to their original Australian Army specifications, extra special indeed.
BATTLE LINES: HOLDEN 48-215 'FX' UTE
Around 21,000 utility variants of Holden's original model, were built from 1951-53. While popular with farmers, not all were standard production vehicles. Some of these 'FX' utes, identified by the code 50-2106, were delivered to government departments and painted in unique colours not available to the public. For the army it was Khaki Green in 1952 and Deep Bronze Green in 1953.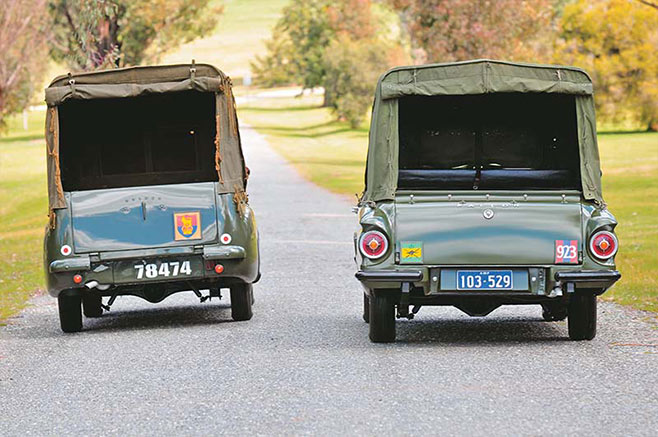 According to Don Loffler's book, She's a Beauty!, "… some of the utilities delivered to the Army were normal production vehicles painted in Army green. A special 'no-chrome' model of the utility, designated Option 240, was introduced for the Army in 1952. This model was unmistakable, as the entire body was painted green, including grille, bumper bars, hubcaps and dashboard…
"A rain gutter ran across the top of the windscreen and, on the dashboard, a solid metal panel replaced the radio grille and ashtray.
"Because these features required special production processes in the factory, the Option 240 utility bodies were numbered separately from the normal bodies…
"On no-chrome utilities, the standard tonneau cover was replaced by a large, removable canvas canopy, stretched over three bows and secured to the body by special hooks. There was a small bench seat at the front of the payload area to accommodate a few soldiers…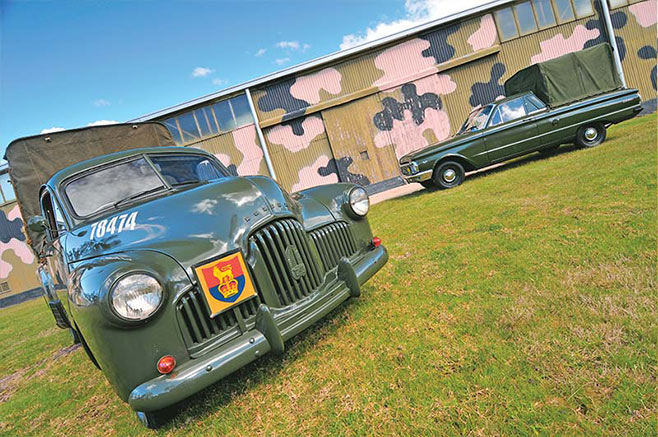 "On some vehicles a piece of strong metal mesh was fixed over the rear window, probably to protect the glass when large loads were carried."
Other changes or additions included external mirrors, fire extinguisher, rear bumperettes, a chain on the petrol tank filler cap, and 5.50 x 15-inch six-ply tubeless tyres. Of the 600 or so built, few have survived and the Museum ute #241 is possibly the only example fully restored to original specification.
Albury-based collector and restorer, Dave Arnold, discovered 241 in 2003, not far from where he lives.
"A guy in Albury had it and he'd advertised it and no-one showed any interest in it," Arnold explains. "He lived only half-a-block from where my shed is, and he saw I had an old Studebaker truck. He said I've got an old Holden army ute, are you interested in buying it? I had a look at it and I bought it."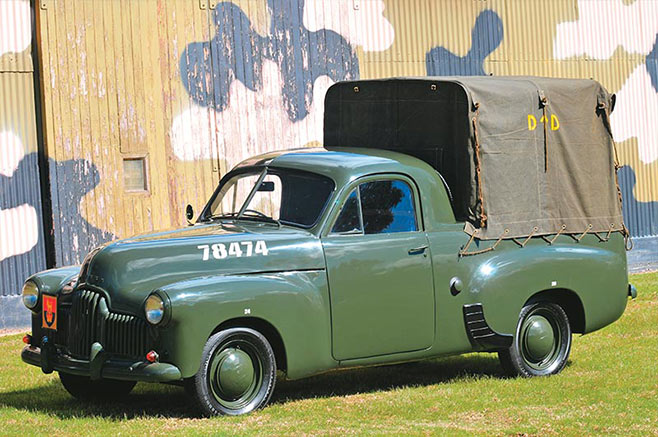 Although details are sketchy, it's known that the ute was sold at a government auction in about 1970. It was dismantled for restoration sometime in the late-70s, but the task was never completed.
"It was recognisable, but in nothing like the condition it is in today," says Arnold. "Surprisingly, it hadn't been registered since '72, which means it was only 20 years old when it was taken apart, which is odd. It had been painted blue, but there was nothing really missing."
For the restoration, which took eight months, Arnold says he "pulled the whole thing apart, every nut and bolt, sandblasted the body, and painted it all in the correct colours. It's got every original panel on it except for the tailgate."
The correct colour was matched from a sample found inside the glovebox, and painstakingly applied as acrylic paint for an authentic, satin finish.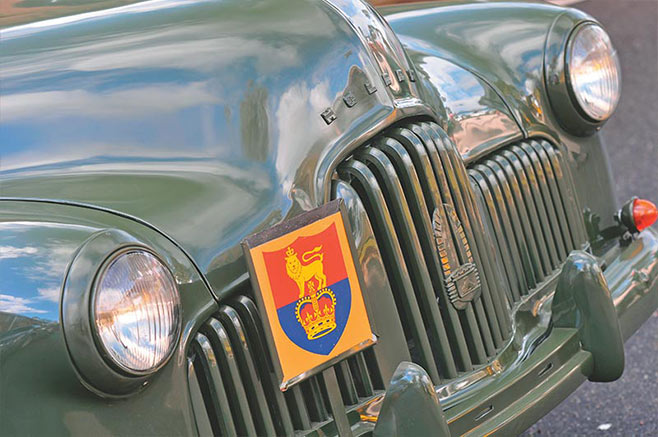 Parts of the engine were also painted green, which would have been done when the Army reconditioned or replaced the grey motor. Ute #241 was repaired in 1958 after clocking 38,000 miles. A new odometer was fitted at the time and currently shows another 2000 miles.
After completing the restoration in 2006, Arnold sold the ute to the Museum, which he says had been looking for one of the rare Holdens. He knows of only one other restored 'no-chrome' model, although some later FJ Army utes are known to exist.
The FX ute is now on permanent display in the Museum, parked alongside another Deep Bronze Green ute, an XP Falcon, that Arnold has also restored.
BRONZED AUSSIE: FORD FALCON XP UTE
Manufactured in June 1966, the Army XP Falcon ute #923 was built by Ford to Army specifications but had fewer variations from the standard production vehicle compared to the FX.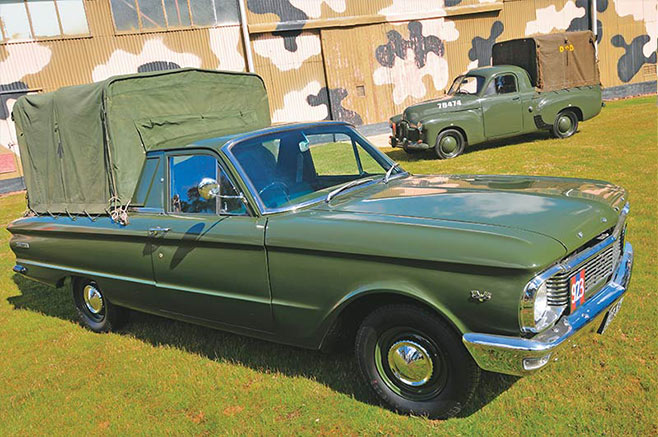 Apart from special paint, it had a roll-up canopy with support bows, canopy side guards, rear folding seat and a larger battery tray to suit a 13-plate battery.
"The numbering system follows the Falcon line, so there's nothing to say it's an Army vehicle only that we know it always has been," explains Arnold. "Even with the paint code, Ford just put 'special' there."
Like the FX, the XP ute was used for carrying stores and personnel. Eric Brannon from Rutherglen, Victoria, bought it at a government auction in 1972 and used it for many years on his farm up until his death. Brannon's family donated the ute, still in excellent original condition, to the Museum in 2007. For Arnold, it was "too beautiful" to restore.
While the Museum preserves historic vehicles in their original state where possible, it was decided to restore the XP to the same standard as the FX so they could be displayed together.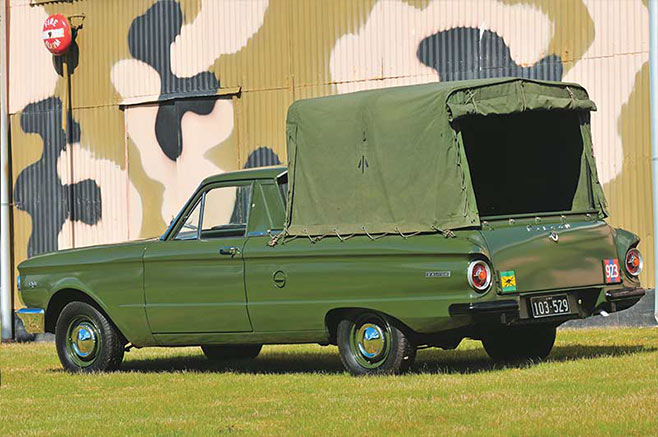 The XP was the subject of another nut and bolt restoration and it was an easier job than the FX. "It hadn't been abused at all and there was absolutely no rust in it. It had done 43,000 miles," Arnold says.
To ensure accuracy, Arnold referred to original photos of another Army XP ute. "I also bought another XP and an XM wreck just for nuts and bolts and for comparing things, to get it right."
Remarkably, the original canopy, bows and ties were intact and Arnold only had to re-colour the canopy.
Whereas the FX's was missing, the XP still had its jump-seat with original upholstery and it just needed a good clean. Six wooden boards and metal strips were replaced in the tray, and the mesh near the rear window was restored.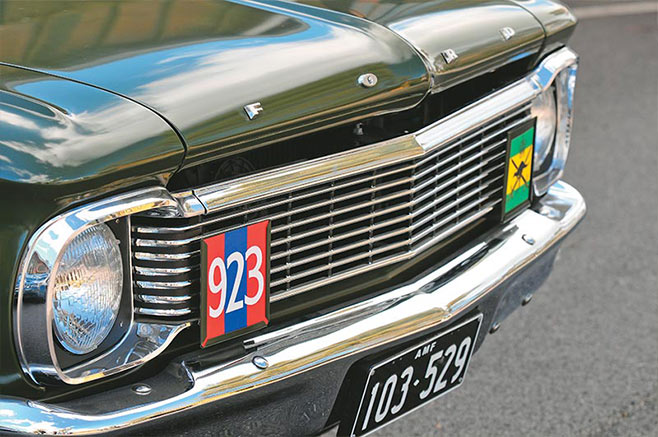 In the XP's case, the Deep Bronze Green was applied as two-pack paint, with a "flattening base in it to make it look more authentic and less shiny".
Much of the interior is original, including green vinyl door trim that has darkened over time. Plates and insignias are as they were in its Army days; it also has the original rego plate.
Like the FX's, the XP's six-cylinder Pursuit 170 engine was fully rebuilt. A few missing items had to be sourced or fabricated, including a large driver's side mirror found on eBay. The chromed bumpers and trim were not painted like the FX's, and restored to their shiny best.
While unsure of production numbers, Arnold says the XP Army ute is rare, and knows of only one other "very rusty" car.
Together, these two form a striking historical bookmark, sharing warpaint and other unique features. Overshadowed by more imposing war machines in their 'day job' as tourist attractions, these rare six-seaters are no less impressive as special versions of iconic Aussie utes.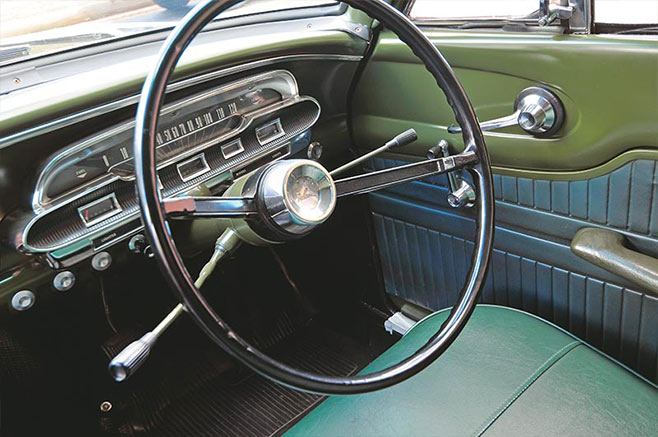 The Australian Army Museum, Bandiana, is one of a number of historical displays around the country preserving our military heritage and there's plenty to interest car enthusiasts.
The collection includes a '78 VW Kombi, classified as a ¾ ton carry-all, a vinyl-roofed '78 Ford LTD Staff car, and a '59 Holden FC Staff sedan.
A 1940 Willys Staff car in cream/green camouflage was used by Australian Forces in WWII. There's even an army Mini Moke built by Leyland Australia. A black 1942 Buick Staff Car was one of six used by Field Marshall Blamey.
There's a large collection of Land Rovers, LandCruisers, and Jeeps, but among the most valuable is a battle-scarred Jeep that served in Japan after WWII.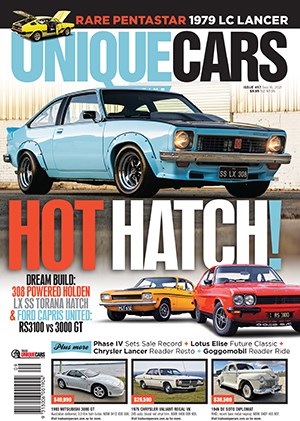 Subscribe to Unique Cars Magazine and save up to 42%
Australia's classic and muscle car bible. With stunning features, advice, market intelligence and hundreds of cars for sale.
Subscribe