2004 Joss JT1 Review
---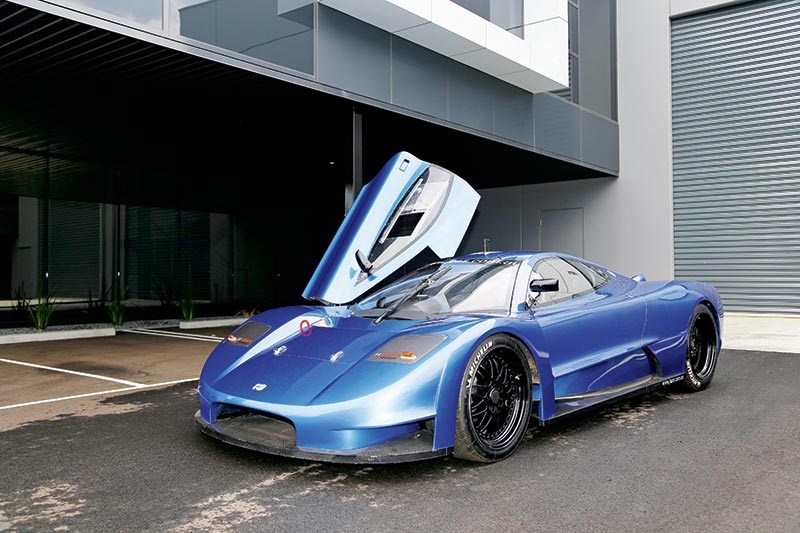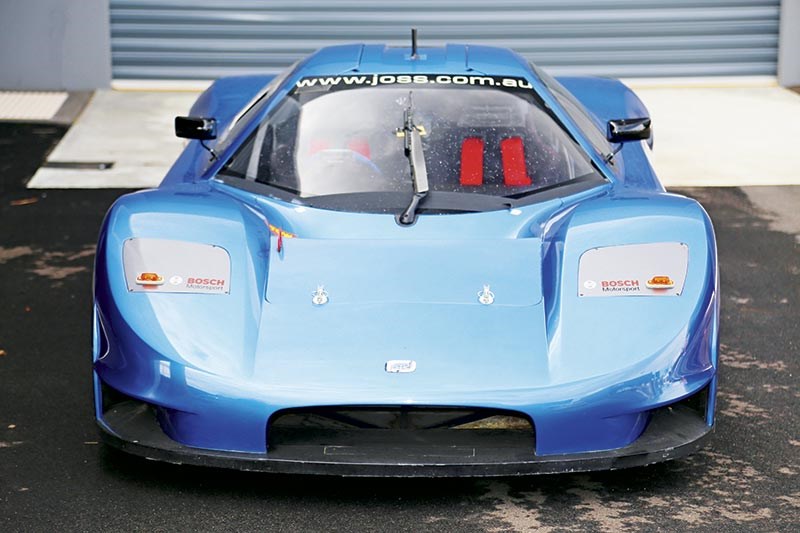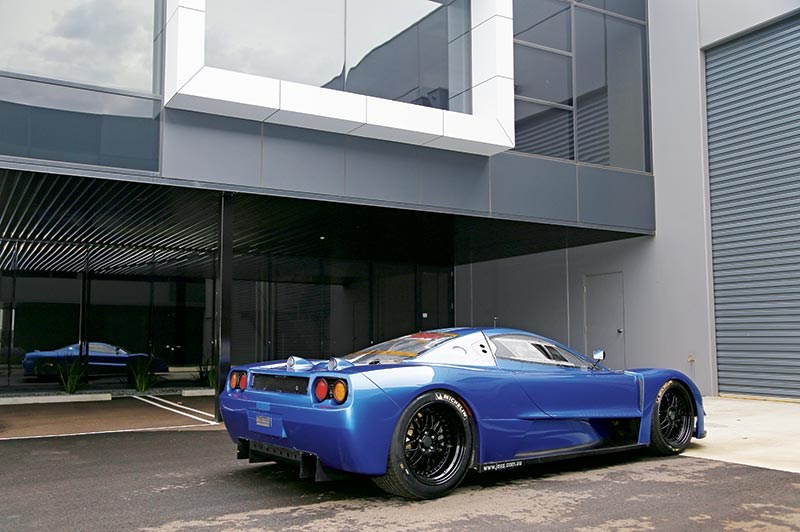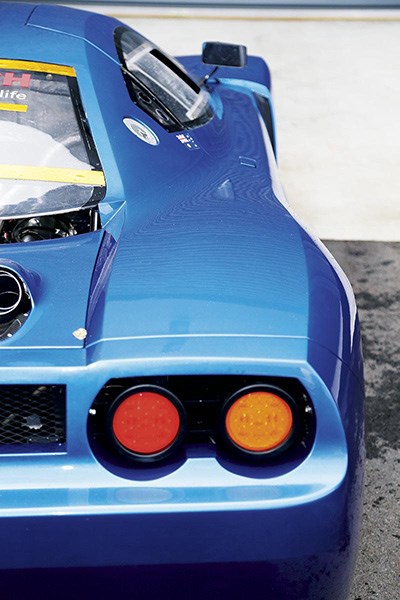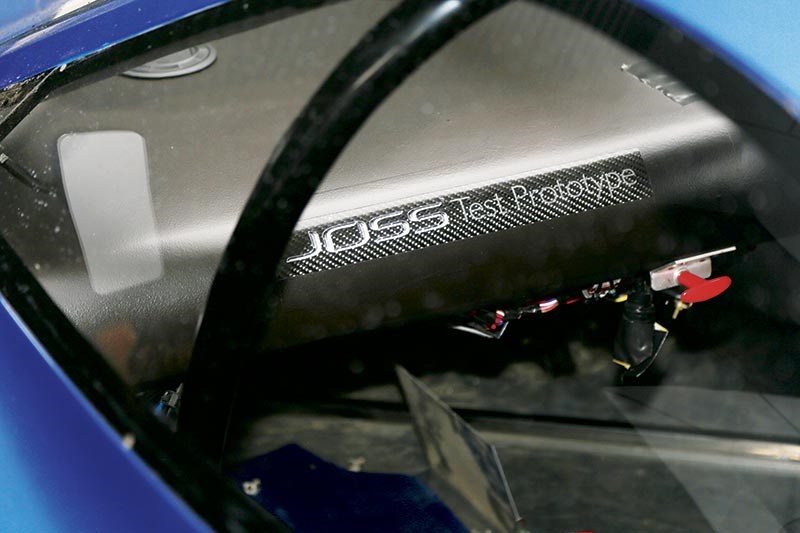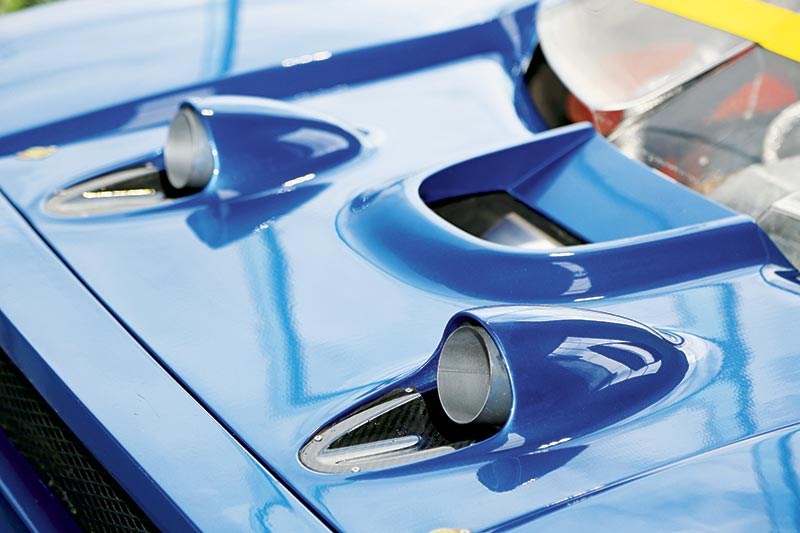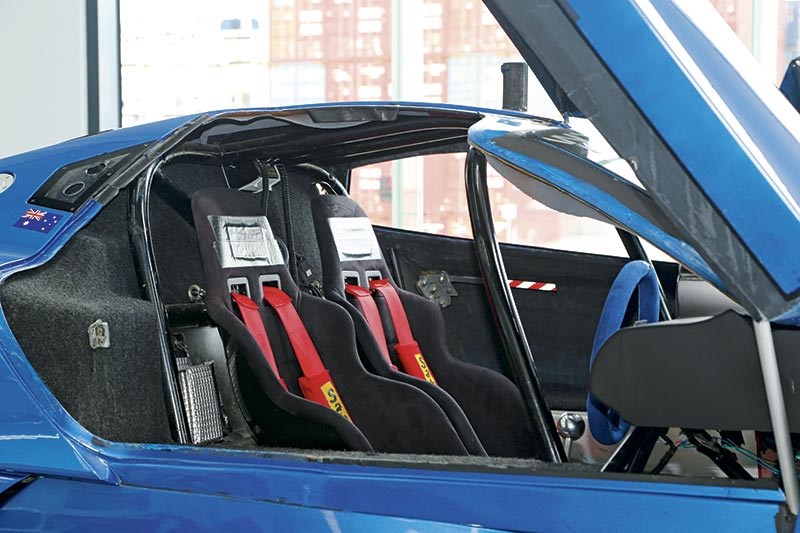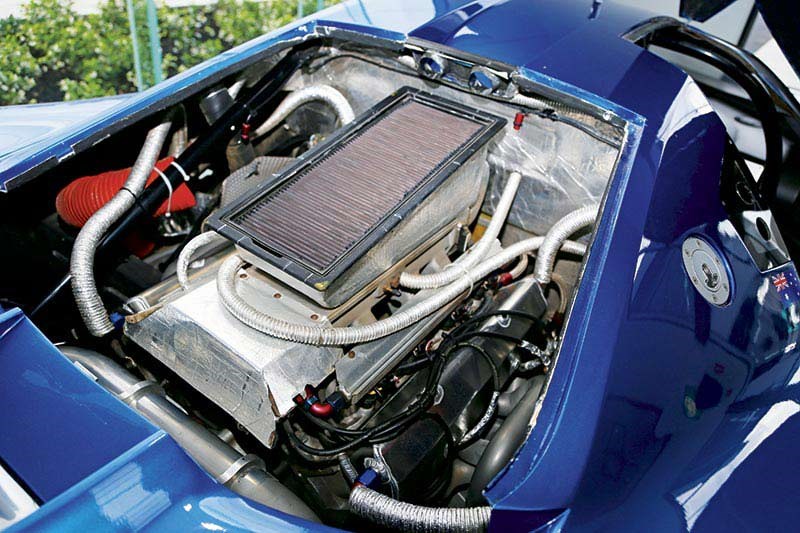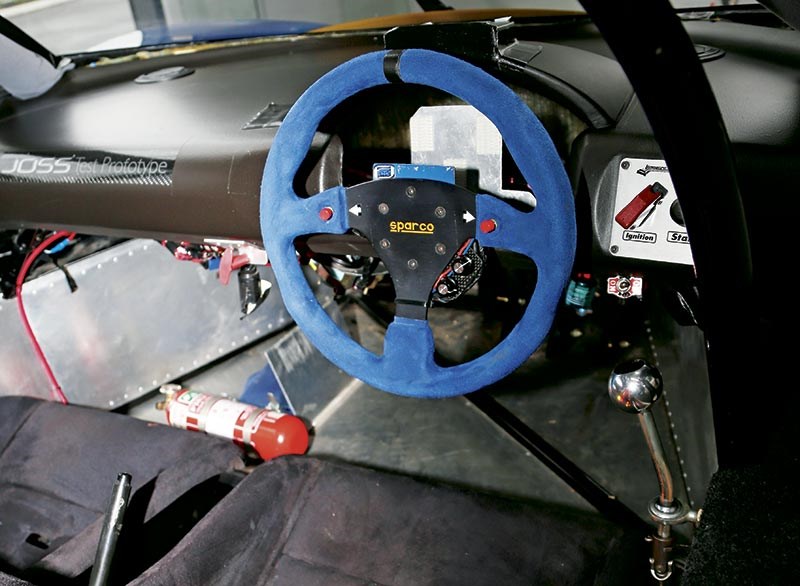 Building your dream garage comes at a price. Take the Joss JT1 test prototype - but it's a unique part of Australian manufacturing history
2004 JOSS JT1
The best way to make a small fortune building supercars? Start with a large one. History is littered with failed attempts to join the top tier of elite supercars and the reason for coming up short is usually pretty straightforward. Money. Joss Developments shot for the moon with the great-looking JT1 supercar but failed to secure the necessary private and government support. The one and only development vehicle is up for sale at Lorbek's in Melbourne and it's clear that with the right funding, Joss could really have been a contender.
The basics are all solid. Joss' designer Matthew Thomas, with a resumé that includes work for Stewart Grand Prix, Bentley, Jaguar and Aston Martin, got the fundamentals right. He concentrated on cutting weight out of the vehicle and then mated a massively powerful and reliable 350kW 6.8-litre V8 amidships, driving through a bulletproof Porsche G50 manual gearshift in a body with styling reminiscent of the McLaren F1. Weighing just 950kg, the JT1 possessed a power to weight ratio better than a Porsche Carrera GT, a Lamborghini Aventador or a Ferrari F40; supercar royalty by any measure.
The car was unveiled at the 2004 Melbourne motor show and attracted serious interest, backed up by performance figures from initial tests that pegged the JT1 to 100 km/h in 3.7 seconds and demolishing the quarter mile in 11.7 seconds. The lack of inward investment from Victorian government and insufficient firm orders from high-net worth individuals did for the JT1.
Joss did some strong marketing work for the JT1, getting the vehicle into massive-selling video game franchises such as Need for Speed and Forza, but extracting a decent lap time on Forza around the Top Gear test track was about as close as the company ever really got to one-upping the supercar establishment. "We're not trying to beat the Enzo or the McLaren F1 by just a tenth of a second or something. We're going out there to annihilate them," said Matt Thomas in a Wheels interview back in 2004. That's fighting talk.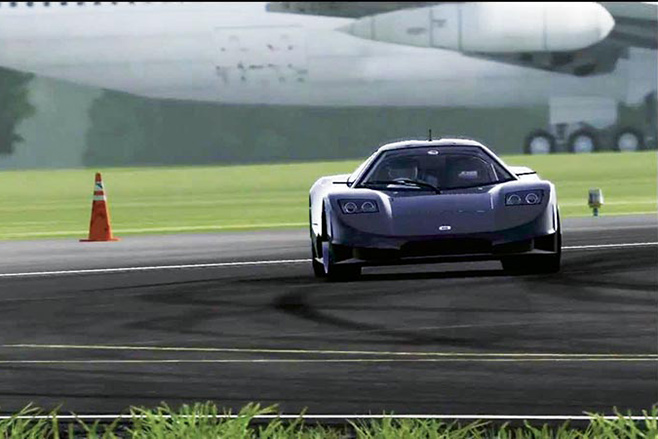 So why would you want to buy the car on Lorbek's floor? There are a few reasons. While the Joss is never going to compete with a Lamborghini or Ferrari for interior polish, it's a unique part of Australian manufacturing history. That might well be enough for some collectors. Add to that the fact that there are extremely generous tax write-downs for cars that are subsequently shown in museums and you have a buy that the canny investor would do well to investigate further.
This car is the test prototype, and acted as the engineering proof of concept. With additional funds, it's clear that Joss would have developed the interior further and finessed the exterior panel fit, so what you're looking at here is a snapshot in time; a car that was designed to signal to investors the potential in the company.
The cabin's ultra-snug, with wide sills and a low roof. The view out isn't bad, and the fixed-back buckets seats and Sabelt six-point harnesses offer a decent driving position. The fly-off handbrake sits on the transmission tunnel and the chrome-balled gear lever sits at your right palm, like a McLaren F1. The tiny rectangular mirrors look down the car's flanks offering a view of the muscular rear haunches which house huge rear wheels shod with Michelin Porsche Cup spec wets.
I've got a lot of time for designers who dream big and Joss Developments certainly did that. A follow-up model, the JP-1 ran into similar roadblocks, garnering only $29,000 of a $480,000 target on Kickstarter in 2014 and then having its key backer pull out in October 2015. So Joss is a story of dogged determination against seemingly insurmountable odds. That ought to be celebrated. There's something appealingly mongrel about the Joss JT1, its name coming from an Aussie gold rush miner. "Joss was short, punchy and he was obviously a tough bugger. It seemed to fit," said Thomas. The car's being sold with promotional material as well as the initial design clay buck. We predict this one-off slice of Aussie automotive history will find a smart buyer pretty quickly. Finding the millions required to meet and beat the supercar elite? That's an altogether tougher prospect.
SPECIFICATIONS
Joss JT1
Engine 6.8-litre iron-block V8
Max Power 350kW @ 5750rpm
Torque 572Nm @ 4600rpm
Transmission 5-speed Porsche G50 manual
Weight 950kg
0-100km/h 3.7s
PRICE On application
Contact lorbek.com.au (03) 9646 7100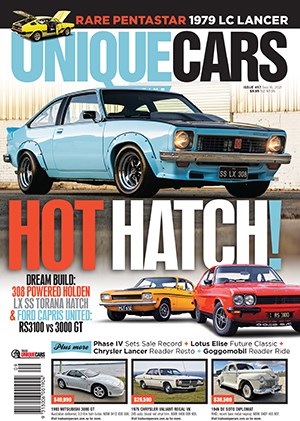 Subscribe to Unique Cars Magazine and save up to 42%
Australia's classic and muscle car bible. With stunning features, advice, market intelligence and hundreds of cars for sale.
Subscribe