1963 Plymouth Barracuda Review
---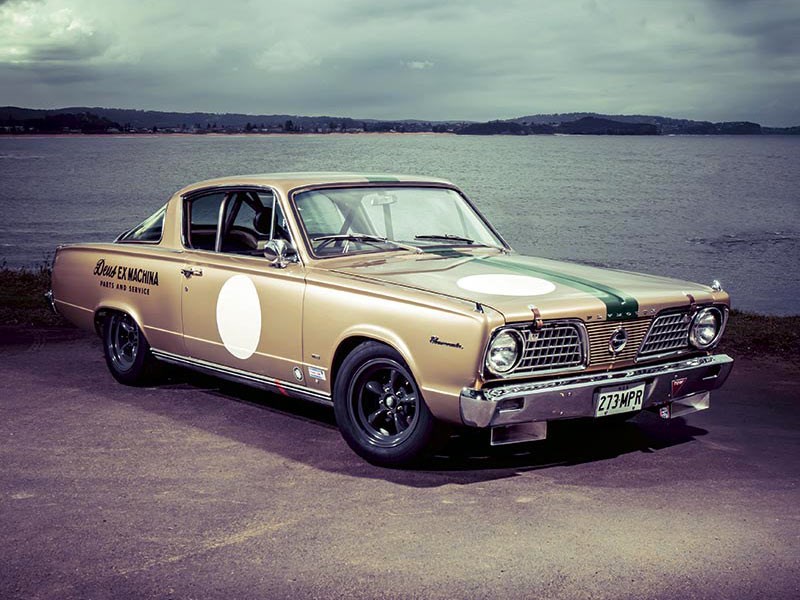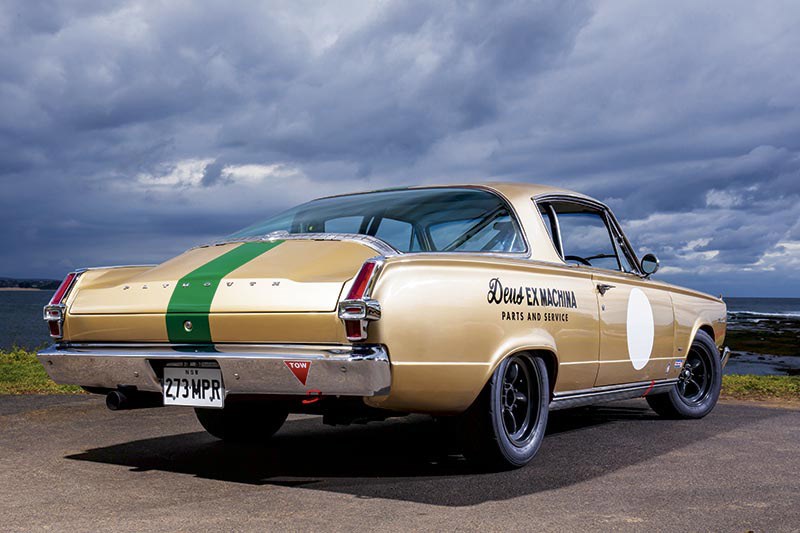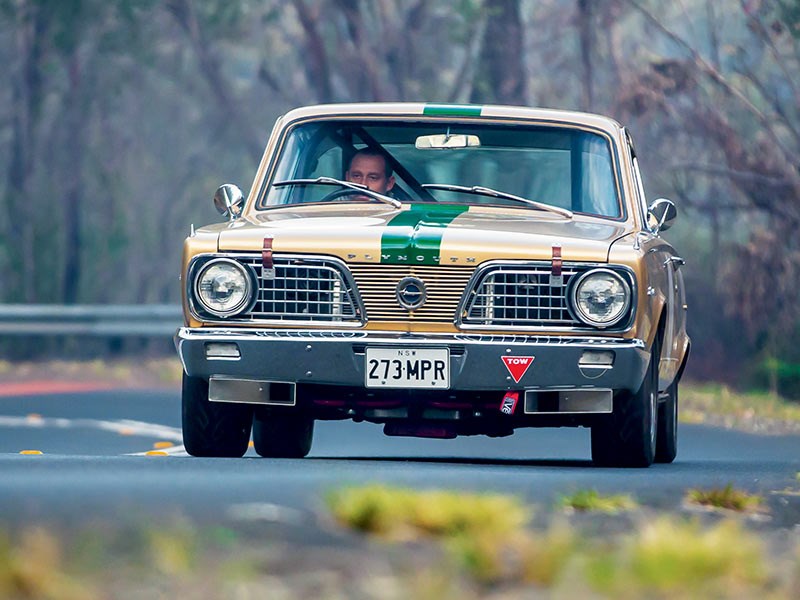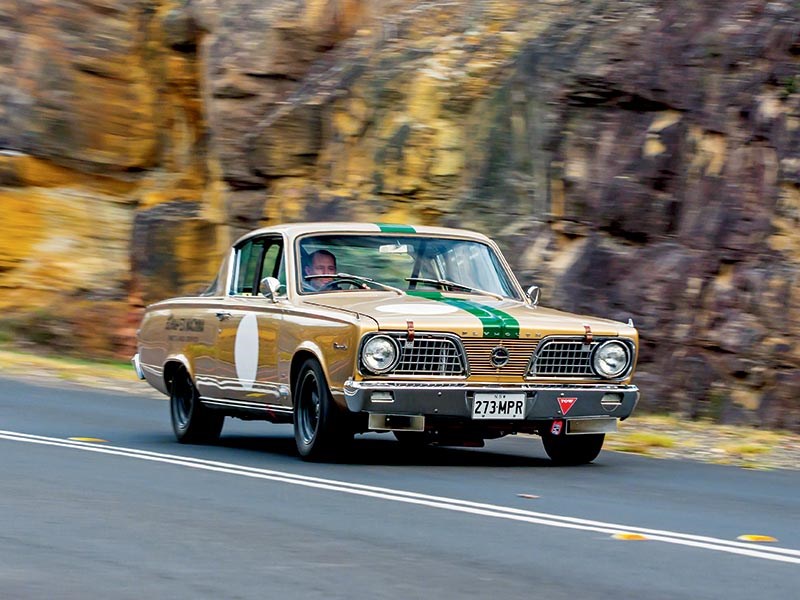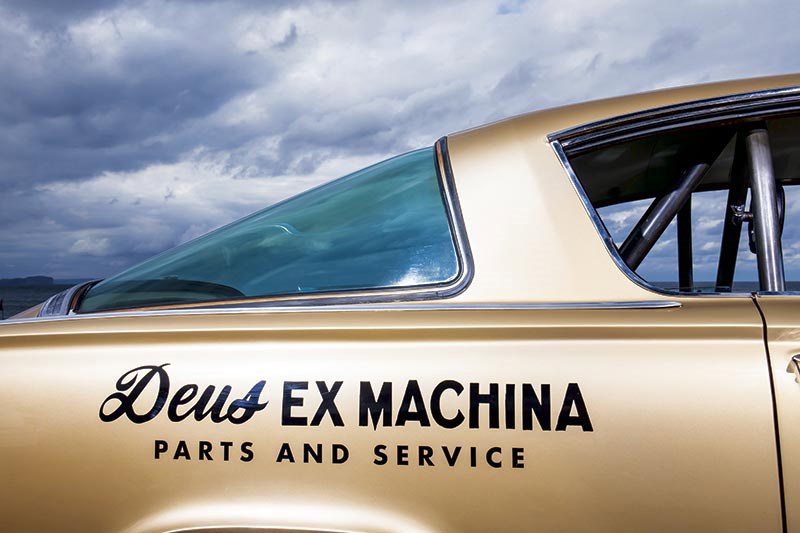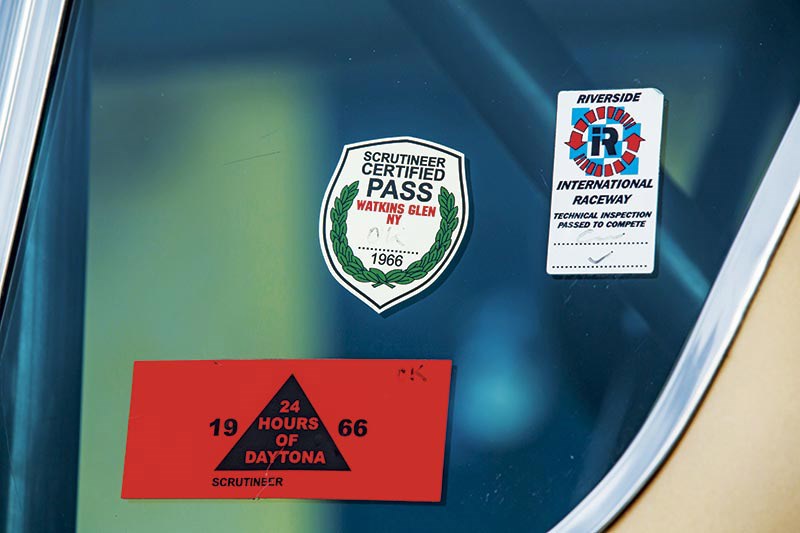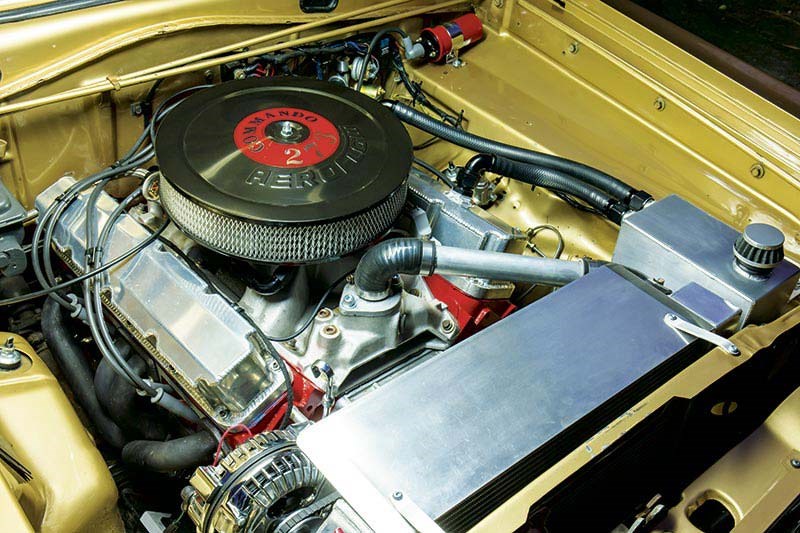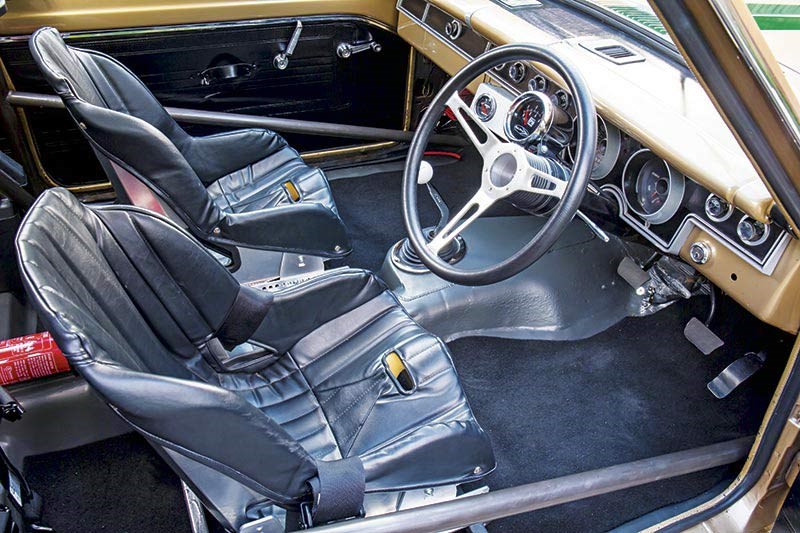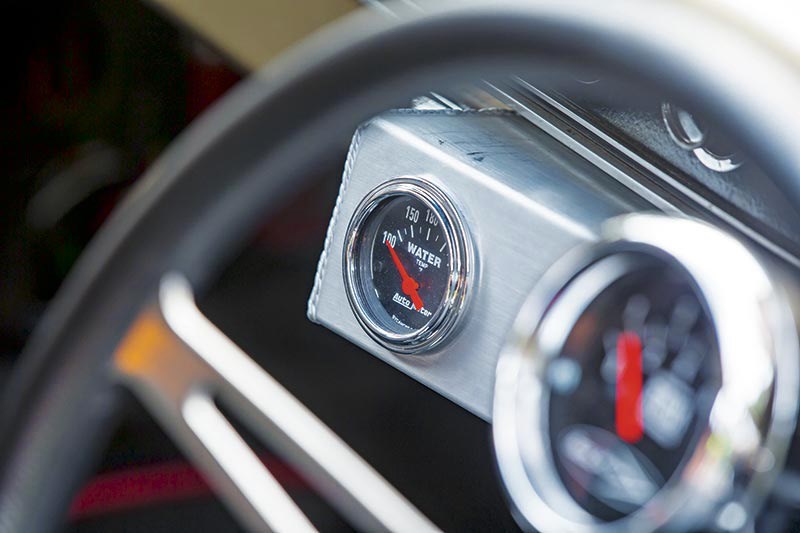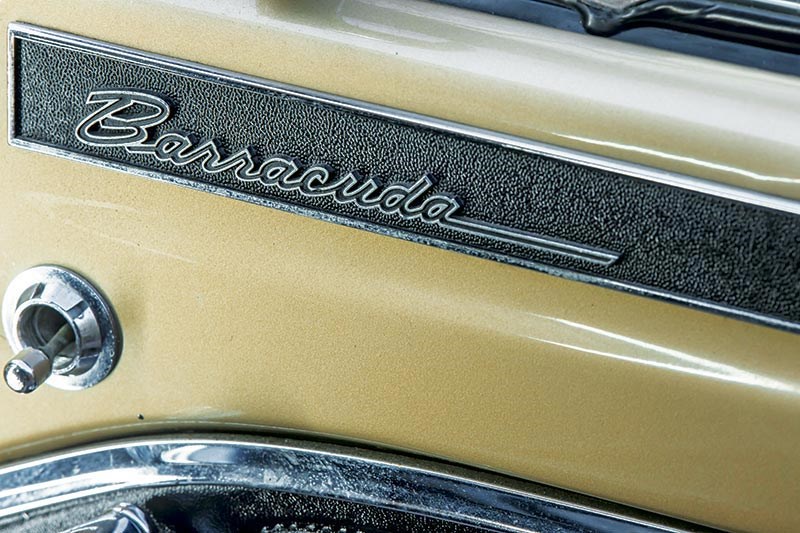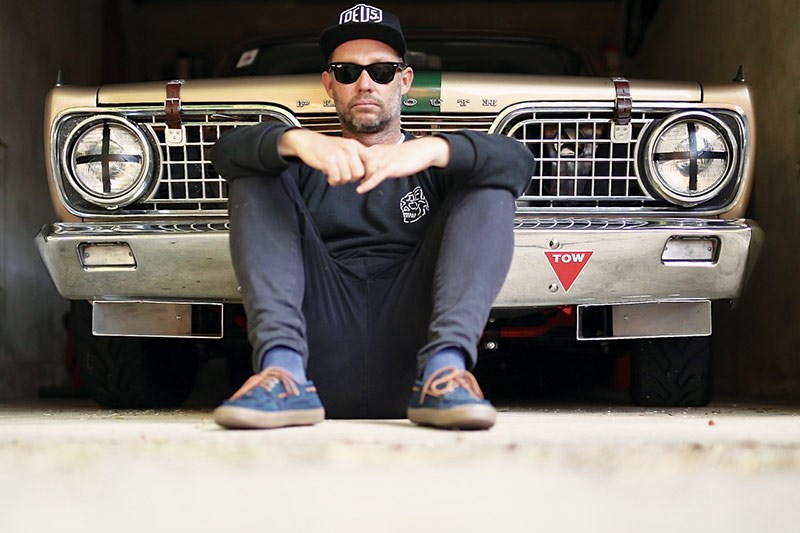 Plymouth's sharky Coupe and the perfect blend of Patina and polish
1963 Plymouth Barracuda 
Of the US-designed 1960s pony cars that many Aussies and Kiwis buy, import and rebuild for sunny Sunday use Down Under, Plymouth's Barracuda is probably the least numerous. Ironically, even though it was not sold here, it looks immediately familiar to many of us as it shares its styling DNA with the Aussie-made mid-60s Valiants. Ford's Mustang (also launched in 1964, a few weeks after the Barracuda) shared nothing of its styling except headlight lenses with the Falcon on which it was based.
Ironically, that visual link shared with the Aussie 1960s Valiant possibly makes it more of a styling stand-out than a Mustang. Don't get me wrong; I'm not trying to start an anti-Mustang faction here – I dream of one day screwing together an XR8 powered resto-mod Mustang drop-top – but with the first-gen Mustang's incredible and enduring popularity 50 years after it was launched, it's an inevitable car comparison to make. Have a chat to John or Joan Public and if they're even vaguely interested in cars, they will know what a Mustang is… and probably have no idea about a Plymouth Barracuda.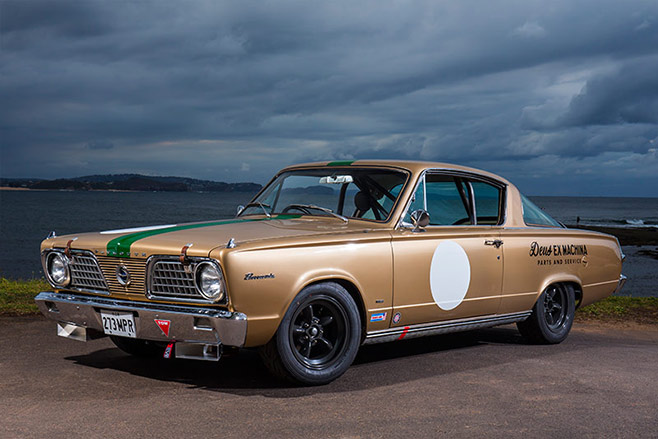 The Barracuda launched in North America with two sixes and a V8. That was the same as the Dodge Valiant which provided the front sheetmetal, and the floorpan/chassis which rode on a torsion bar front and leaf-sprung beam-axle rear. Australia's small market, conservative society and modest budgets meant the Barracuda never made it down under (although later, before the Aussie-developed Charger was launched, the Aussie VF Valiant range was made available with an ex-US Dodge Dart two-door body, creating the Hardtop).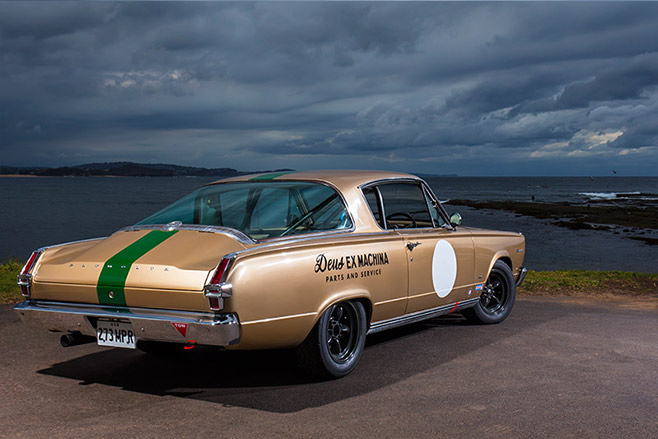 Look closer at the styling and design today – this one lands somewhere between the Aussie-made AP6 and its VC series replacement – and you'll realise Plymouth stylists managed to get a distinctive car without changing the windscreen height and hence short-changing the passengers on headroom or legroom, even though the Barracuda was a 'personal' car rather than a family run-about. Behind the screen and A-pillars, the Barracuda carried its own style; all the sheetmetal was the Barracuda's own, as was of course that enormous glass wrap-over rear window. That's today's enthusiast outlook, but, 50 years ago, the Barracuda was as similar to its donor Valiant sedan as the Mustang was as different to its donor Falcon. That meant the Barracuda didn't really have the mojo it needed to be an instant sales success, like the Mustang was. But 50 years later, rarity equals cool, yes?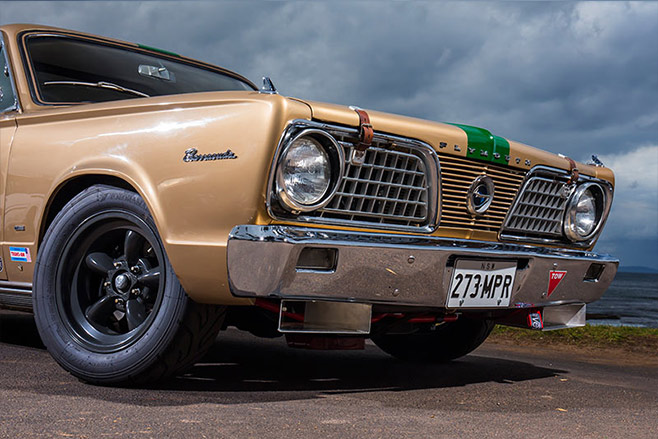 MATT'S BARRACUDA
"They're bit different, aren't they?" says proud owner of this '63 Barracuda, Matt Hart. "They're quite distinctive. But underneath they're all Valiant."
The car was mostly original and it good condition when Matt found the car on the NSW Central Coast. It had been in storage for some time and was already right-hand drive with an Aussie VF Valiant dash and steering box.
"It was a nice cruiser," says Matt. "It had a 318 V8 and auto – but I wasn't too worried about the condition of the mechanicals. There were a few tiny spots [of rust] here and there and the paint wasn't 100 percent but it was good basis."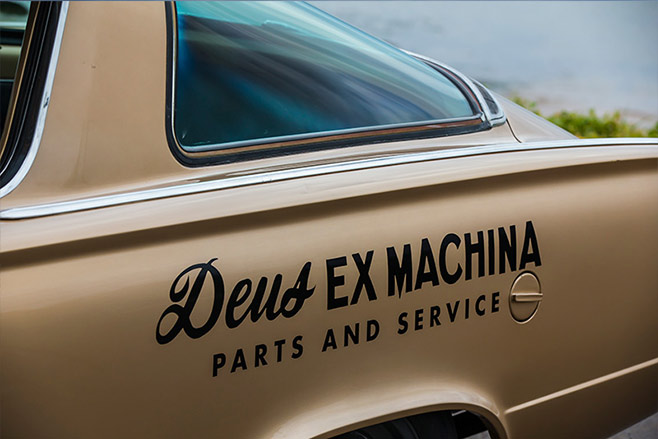 Matt's intention was to build something of an era-correct track car. "I wanted to do regularity or circuit sprints – I didn't want a full-on race car," says Matt of his intentions. "Let's call it a café racer. To keep it 'correct', I wanted to build a 273 V8 for it: no-one had really put the effort into a 273… plus in 1966, in the first year of TransAm racing, the Chrysler factory ran three or four Barracudas. It was homologated to run in Group 3 in Europe against Porsches, Alfas and the like."
So you hardly need to read between the lines to see where Matt's style inspiration comes from: The Good Old Days of International Motor Racing. "That was my inspiration. I love that era of racing because the race cars were very close to how they were sold; to me that is appealing as there is a relation between what was raced and what was on the street.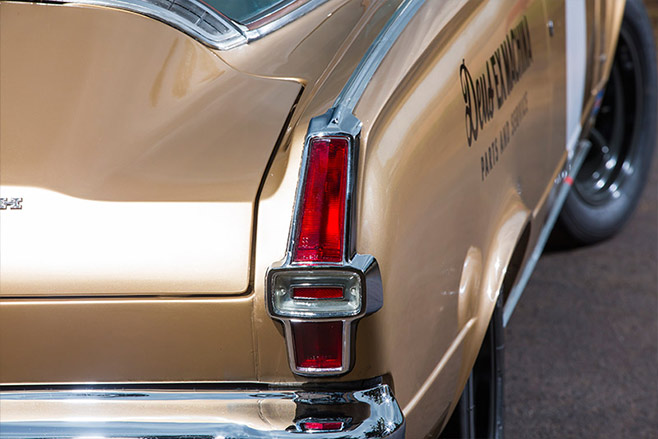 "Silhouette racing – like what V8 Supercars has become – bores the crap out of me."
With the Barracuda's exterior paint in presentable condition, Matt concentrated on the other areas of the vehicle to build his retro racer, starting with removing the factory white interior, having a roll cage installed and fabbing the mounts for the Kirkey seats. "I spent weeks scraping off all the old glue. I painted the floor with a Colourbond colour called Monument Grey."
Brad Tilley, of Sydney's Tilley Auto Garage, who speaks fluent Barracuda (he races one, too), put Matt in touch with a guru in America who was commissioned to build a 273. "It's quite a serious little motor," says Matt. "But I wanted to be able to drive it to and from the track."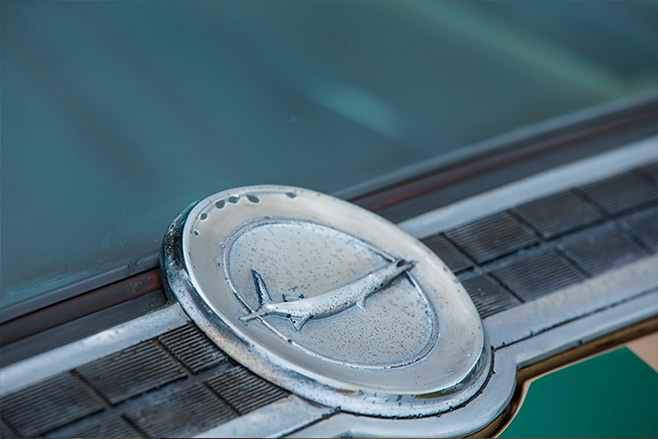 "On the dyno with racing fuel and big pipes it made 470. But it's less than that in the car – we backed off the timing to run normal fuel [like many weekend racers, Matt runs on BP Ultimate] and it has [smaller] block-hugger headers and a full exhaust so it's dropped 70 or 80 horsepower. But it's still very useful to more than seven grand."
The close-ratio four-speed gearbox was built in the US, too, also organised through the Tilleys. "It's a great box. It's close ratio with a tall 2.47 first gear so it packs the ratios up closer together. But the rest of the stuff is all pretty basic after that," reckons Matt. "It was more about detail than hardware.
"I tried to get a [high performance Chrysler] 8 ¾-inch diff but I couldn't find one. So I had to cop a Ford axle – but it's tough and it has great parts availability." It's carrying an Eaton TruTrac torque-biassing diff inside 3.7:1 gears and the housing has one degree of camber.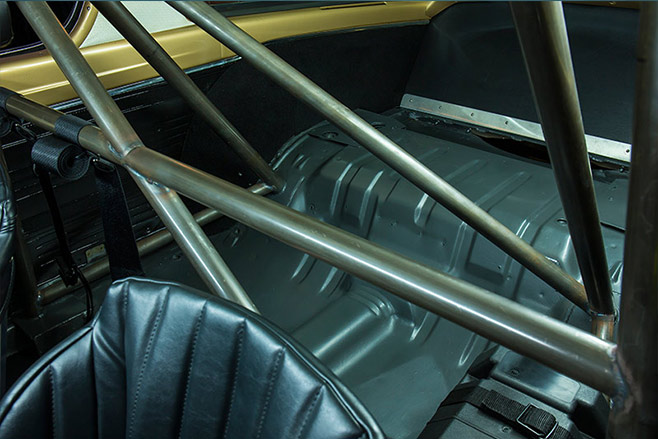 "I wanted to build it right so I could just jump in and drive the thing and never have to worry about breaking stuff."
The four-wheel discs are also courtesy of Ford: "It has later-model front stub axles," says Matt. The front brakes are XD Falcon ventilated discs which are fitted [onto the VC Valiant stubs] with XY bearings. The front calipers are the factory-style Kelsey Hayes units that you find on Mustangs. But Matt is genuinely dismayed that he had to fit 'modern' rear discs from a BA Falcon. "For maintenance, I really had no other choice," he says.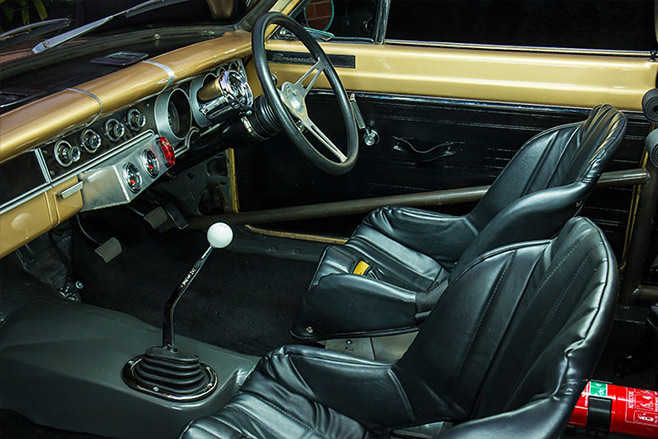 Barracudas – like Valiants – roll on front torsion bars so the way to increase spring rate is to fit bigger-diameter bars. "The torsion bars are just about the fattest you can get," says Matt. "They're 1.18 inches in diameter. Some people reckon fat torsion bars kill the on-road drivability – they ride too rough – but this thing feels, if anything, like a late-model SS Commodore." Helping, too, are QA1 adjustable dampers and offset control-arm bushes to help set-up the geometry. Of the all-important camber: 'It's only got a couple of degrees," says Matt. "Different tyres like different amounts of camber and the Hoosiers [tyres] I plan to run later don't like too much. I have a fair amount of caster, too, which helps in corners with the tyres and steering feel."
He's reinforced the front lower control arms – an old Val thing to do – and factory-style chassis connectors stiffen the floor front to rear.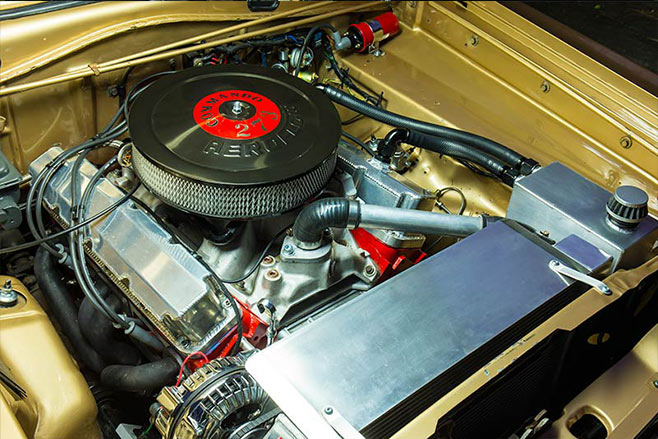 Many people lavish time and money on fresh paint. "All I've done is detail it," says Matt of his Barracuda. "I think it was painted in the late 90s and it's had a few touch-ups here and there. I'm not worried about perfect paint – all I wanted was clean and rust-free. And I don't want a princess that won't cop some wear and tear."
Matt did get the bumpers and tail lights rechromed. "I like patina but being so large, they looked a little too far gone; it was obvious,"
The final touch was the green stripe over the gold paint. "It's a mirror image of what Jack Brabham did with his car: green and gold," says Matt.
"I like to do stuff like how it was 'back in the day'."
SPECIFICATIONS
1963 Plymouth Barracuda
ENGINE 273ci LA block, Magnum EQ 318 heads Holley 750 carb
GEARBOX Chrysler A83 four-speed manual
REAR AXLE Ford nine inch TruTrac torque biasing centre.
SUSPENSION QA1 adjustable dampers. Uprated front torsion bars. Eccentric suspension bushes. Reinforced lower control arms
BRAKES Ventilated front discs (XD Falcon) with Kelsey Hayes calipers. BA Falcon rear discs
Unique Cars magazine Value Guides
Sell your car for free right here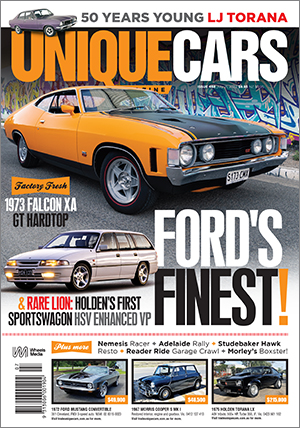 SUBSCRIBE TO UNIQUE CARS MAGAZINE
Get your monthly fix of news, reviews and stories on the greatest cars and minds in the automotive world.
Subscribe