1963 Lagonda Rapide vs 2010 Aston Martin Rapide review
---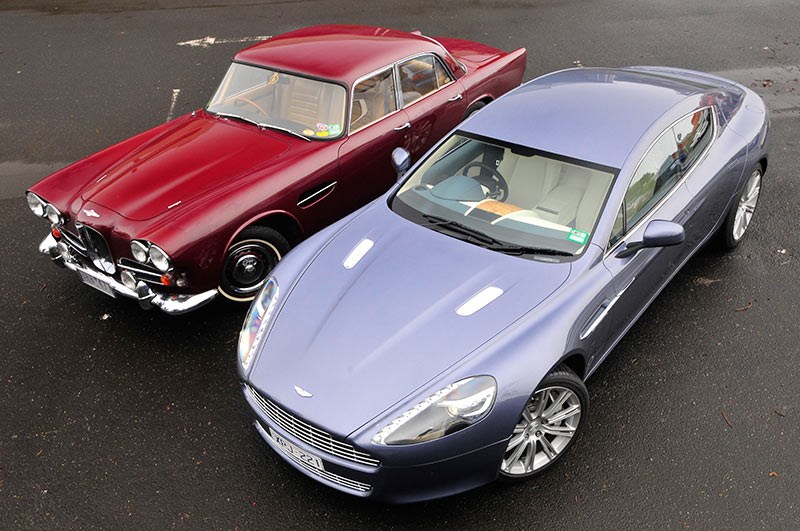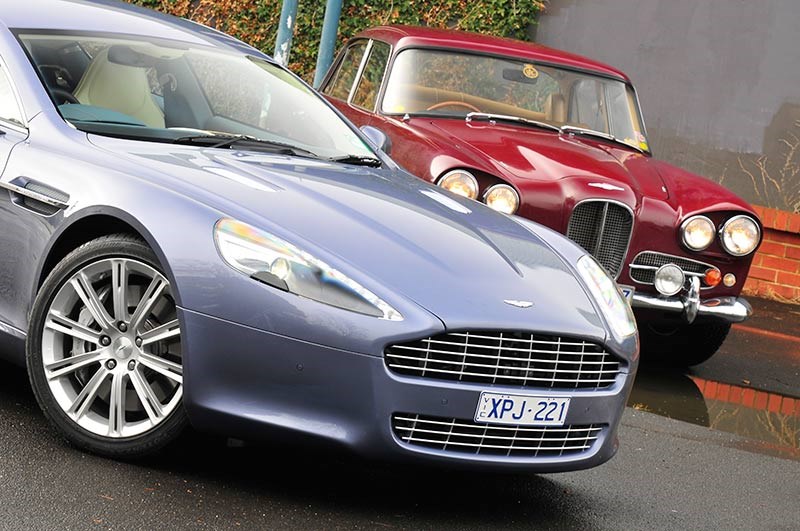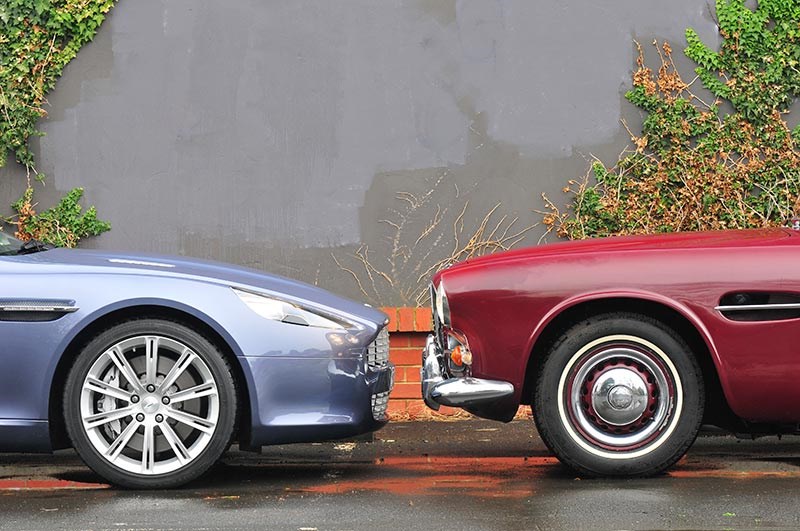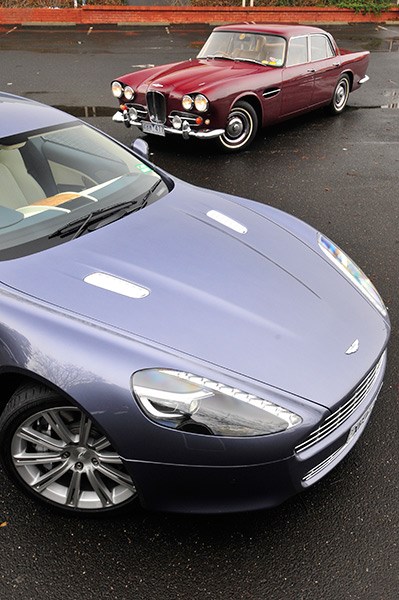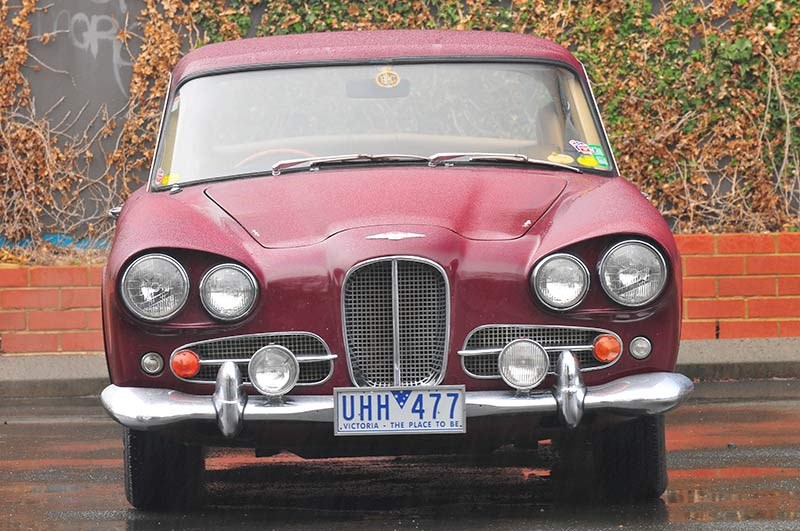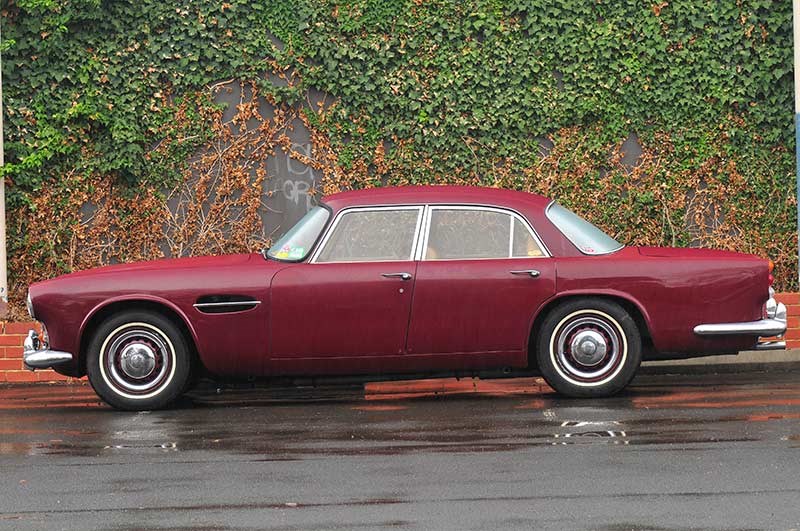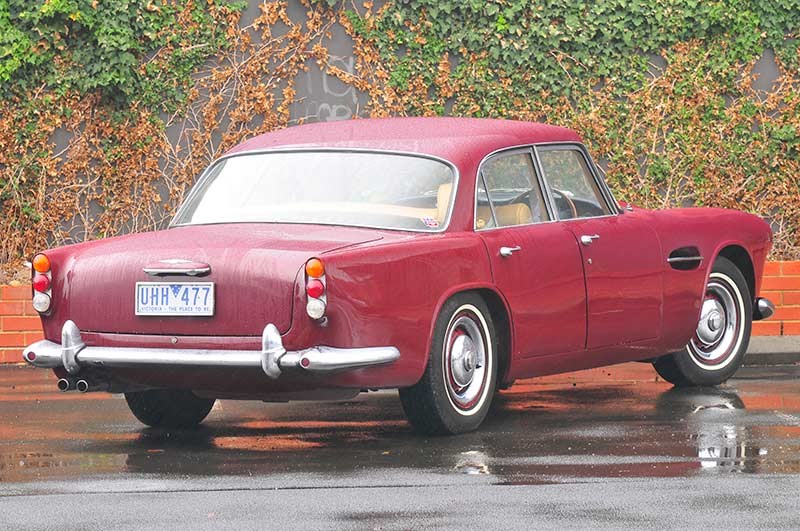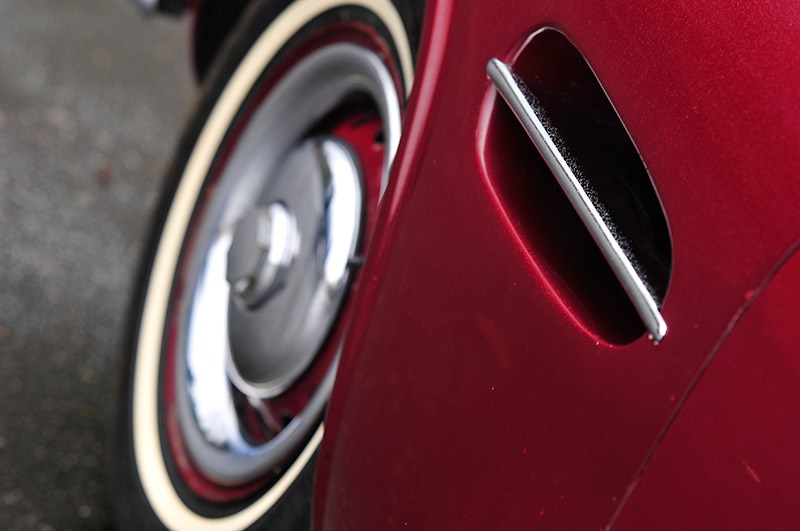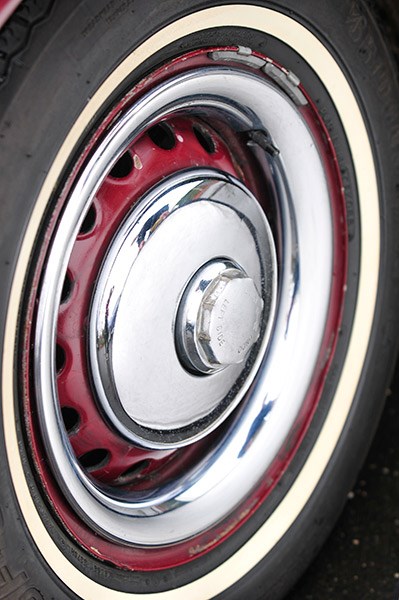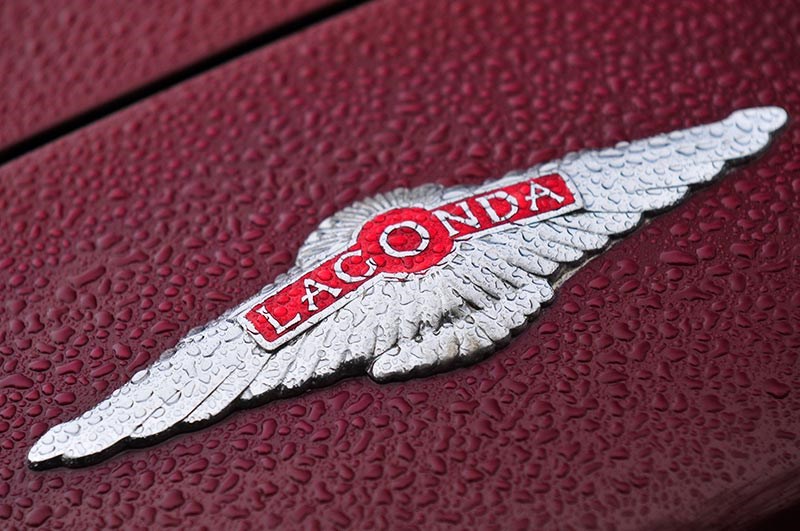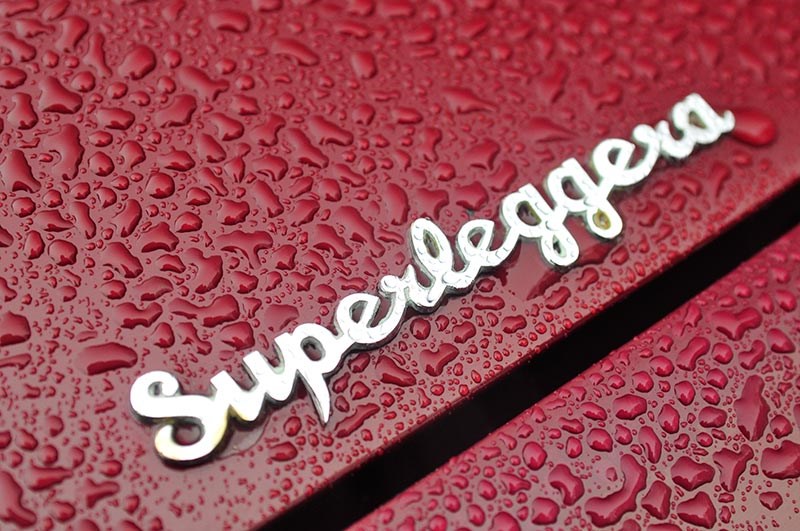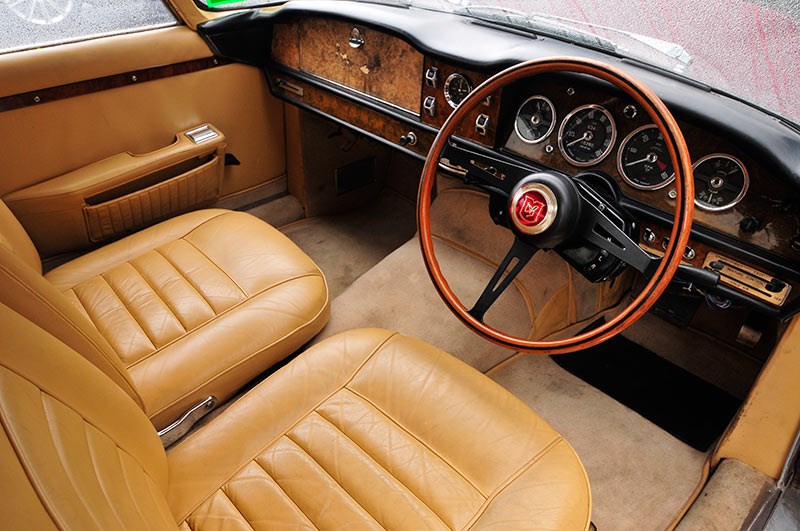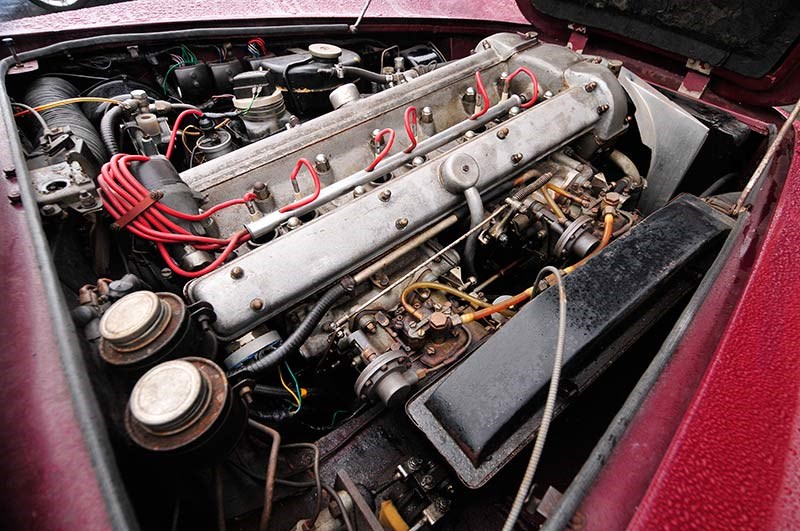 Looking back: Aston Martin has periodically built four-door cars, including it's current four-seat stunner Rapide. Back in 2010, we compared the then new model to the original.
From Unique Cars #315, 2010 
1963 Lagonda Rapide vs 2010 Aston Martin Rapide
RAPIDE TRANSPORT
It's the sexiest four-door car on the planet and it drives like a sportscar. Yet there's something quite familiar about this Aston Martin Rapide. It's stretching things a bit but back in the '60s, Aston tried this caper once before and the result was, frankly, a disaster. But the British manufacturer has learned a few tricks since then.
Followers of the marque will know that Aston Martin has built four-door cars before, usually under the Lagonda badge. The best known is the wedge-shaped saloon that created a storm of publicity on launch in 1976 and was built in small numbers until 1990.
But Aston Martin, under its own name, built four-door cars as early as 1927. Since 1947, when David 'DB' Brown bought both Aston Martin and Lagonda, all four-door cars have been known as Lagondas with two exceptions: the little known bespoke cars built for the Brunei royal family and the new Rapide.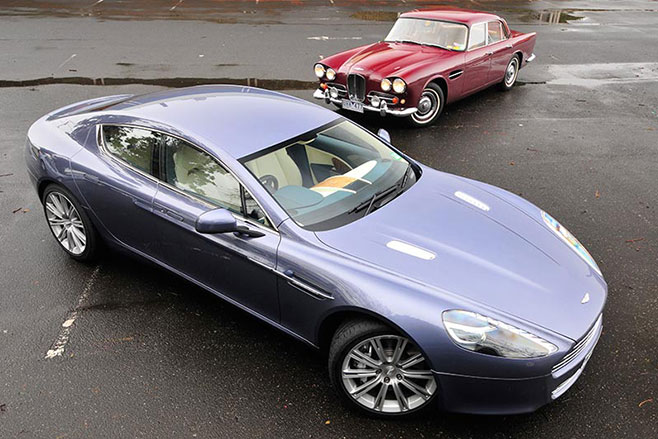 CONCEPT RAPIDE
Looking to increase market penetration, Aston Martin showed the four-door Rapide Concept in early 2006. At the time, the Lagonda name was thought to have lost its lustre, so an Aston Martin badge was placed on the bonnet.
CEO Dr Ulrich Bez initiated the program, determined to trump Porsche's imminent four-door Panamera for reasons that went beyond the commercial; he was once the German company's R&D head and wanted to show them who was boss.
The Rapide Concept was built to offer an alternative to luxurious sporting four-door cars like the Maserati Quattroporte and the Panamera. It was a new niche for Aston, in production terms at least, ensuring its presence in this growing market.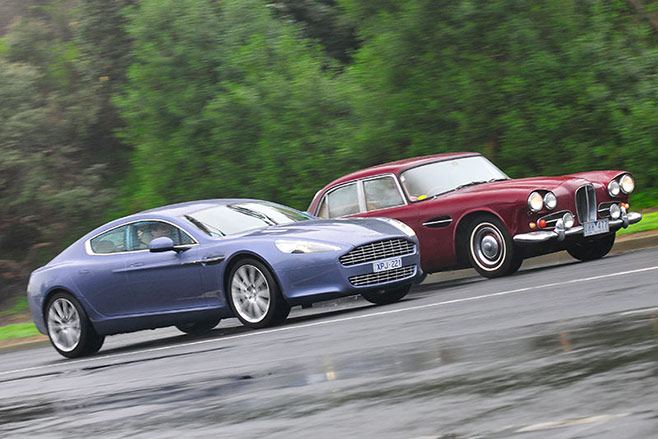 The Rapide Concept proved the versatility of the company's VH platform; the long wheelbase four-door 'coupe' giving Aston Martin a range of cars spanning two, 2+2 and four seats.
Newly appointed design director, Marek Reichman, completed the design within seven weeks in August 2005 and the car was built in four months by a team of 26.
The functioning prototype was finished in December 2005 and unveiled at the Detroit Motor Show in January, 2006. At launch, Aston Martin said the car was a concept only, but production versions, made at a dedicated plant in Graz, Austria, hit the road this year.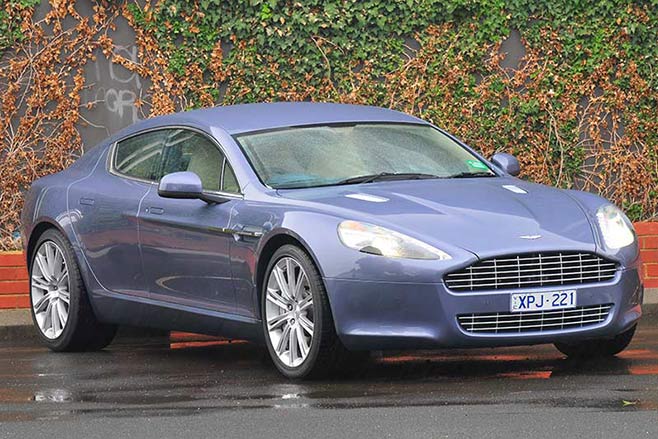 Like the Lagonda Rapide before it, which was based on the DB4, the new Rapide is based on the DB9 and is 309mm longer with two extra doors and two rear bucket seats.
It boasts the same 350kW/600Nm, 6.0-litre V12 donk under the bonnet but in slightly different tune. Peak power and torque aren't available until 6000 and 5000rpm respectively but the V12 sounds so magnificent maxing out to the redline, you'll want to repeat it again and again.
The key differences between the Rapide and the DB9 lie behind the front doors. The abbreviated rear 'swan wing' doors provide excellent ingress/egress.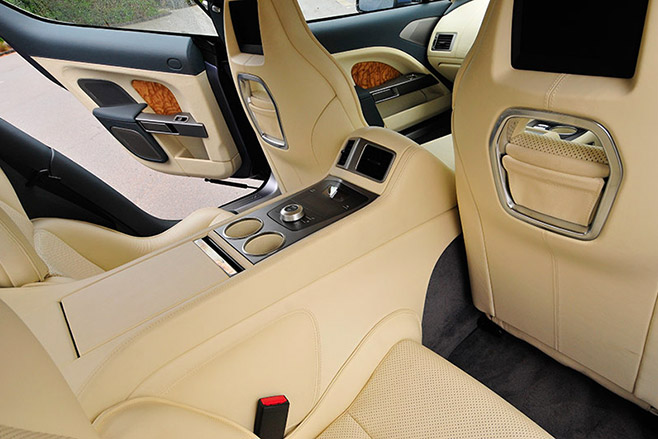 Rear accommodation doesn't rival a Bentley or S-Class Benz, but the seats are surprisingly comfortable and could be used on long trips for occupants of average height.
It's the most practical Aston ever, with 317 litres of luggage space that can be increased to 886 litres by folding down the rear seats. It's even equipped with child-seat anchor points and custom kiddie seats can be optioned.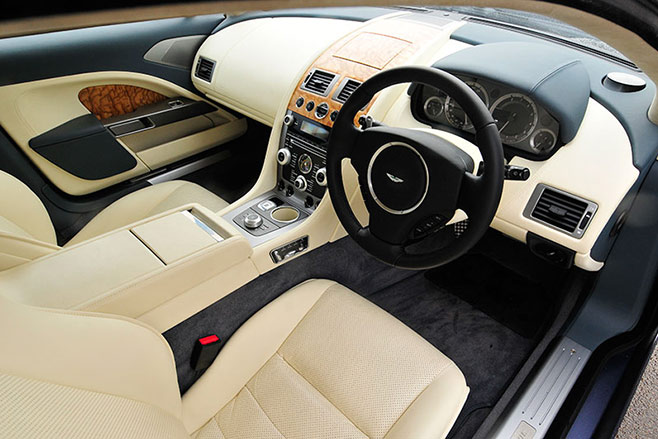 The comfortable cabin, with its beautiful leather, aluminium and wood treatments would look at home in any high-end Scandinavian designer furniture store and, with two LCD screens featuring a six-disc DVD changer and dual-zone air-conditioning, the Rapide is a terrific car to be chauffeured in. But you'll want to be in the driver's seat.
Performance, as expected, is magnificent. Top speed is 296km/h, while the 0-100km/h blast is achieved in only 5.2secs.
What is truly a revelation, though, is how well this large car rides and handles. The size and weight increase over the DB9 haven't softened the car's agility, while the Adaptive Damping System allows you to dial up the ride to suit any mood or driving condition.
Befitting the car's touring frame of reference, the six-speed auto can be left to self-shift or gears can be selected using steering wheel-mounted paddles to exploit the immense power.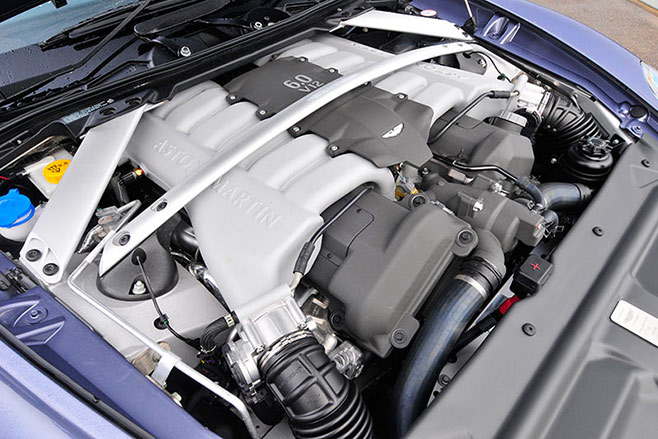 THE ORIGINAL
Entering production in 1961, the Lagonda Rapide was based on the then-current DB4 but with a de Dion rear axle and the 4.0-litre straight six engine (to be used in the upcoming DB5) fitted with twin Solex PH44 carburettors and good for a genuine 180kW/390Nm.
The saloon was a big car, 406mm longer than the DB4 and 89mm wider, while weight was up 341kg. Despite that, its 225km/h top speed was excellent for its day.
Borg Warner's three-speed automatic transmission was the overwhelmingly popular choice, but a David Brown four-speed manual was also available. In a more sporting car, the auto 'box just wouldn't cut it, but cruising along the highway in the big Rapide it makes a lot of sense.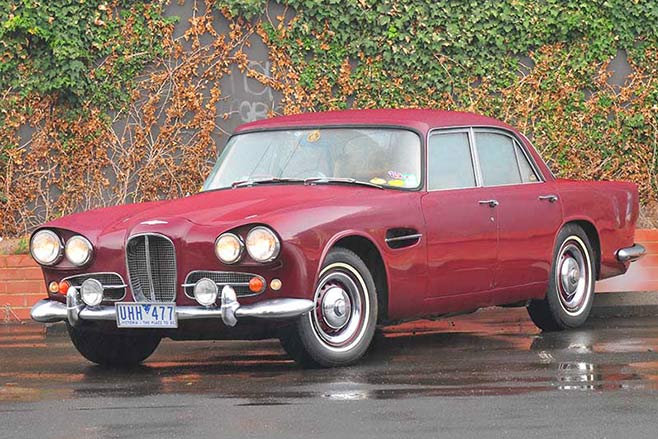 While it lacks the sleek lines of the DB4, it's easy to forget that the Rapide boasts the best of the DB4 with the added advantage of the DB5 engine and the superior de Dion rear axle. So it's no surprise the saloon is an excellent drive.
Its forte of course is long distance touring and back in the 1960s it would have been hard to beat if its main rivals hadn't included the Bentley Continental Flying Spur, Jaguar MkII and S-Type and Alvis TD21; strong competitors that sold more cars than Aston's offering.
Bodywork was by Touring of Milan (designers of the DB4) and built on their Superleggera principle: steel platform and frame with lightweight aluminium panels laid over the top.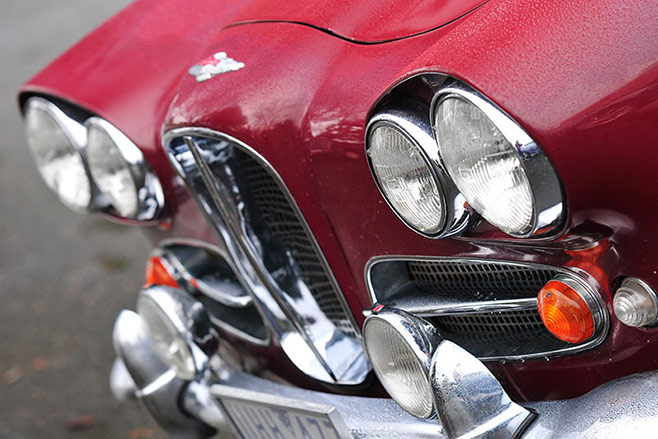 It was an elegant car, with the exception of the Ford Edsel-like frontal treatment. It's been said that David Brown and a committee of cardigan wearers insisted Touring incorporate it.
It's difficult to know whether the Rapide's appearance had a negative bearing on sales. If not, the £4950 price tag certainly would have.
Anyway, general manager John Wyer considered it yet another distraction from the core business and production ceased in 1964 after only 55 well-heeled customers had been secured.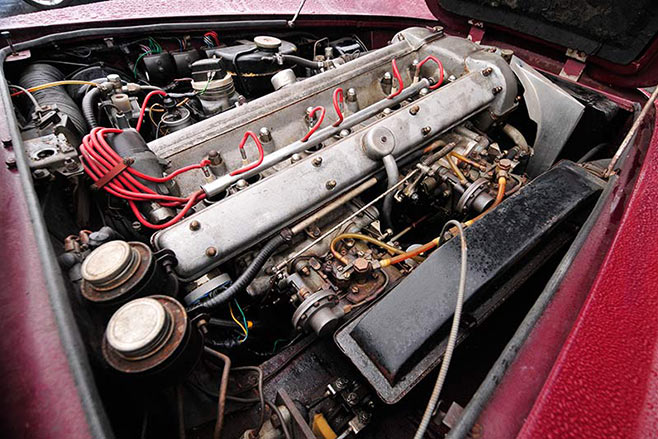 "BLOODY HOT!"
Serial Aston Martin buyer Richard Shenfield has owned his Lagonda Rapide for 10 years. Shenfield saved the unloved four-door – one of only three in Australia – from being cannibalised for parts by owners of other more expensive 'DB' Astons. Currently restoring a DB4 (which sits alongside a second DB4 and a DB7), Shenfield's restraint in leaving the Rapide intact is commendable.
He told Unique Cars that while the Rapide isn't used on a regular basis, he does enjoy its touring capabilities despite it being "bloody hot in summer".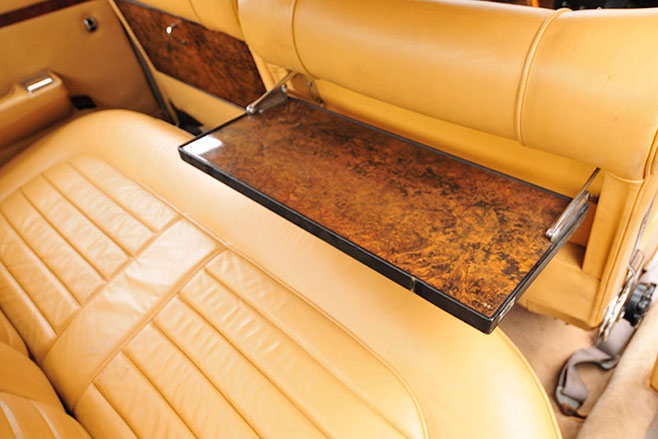 The Rapide's cabin is very roomy with rear passengers being particularly well catered for with a leather bench seat and picnic tables for signing those company merger contracts or balancing champagne flutes.
The driver's pew is easily adjusted for a comfortable driving position and all controls come easily to hand.
The big wheel is needed for plenty of steering correction, the suspension is quite soft, and there's plenty of roll in corners. But what '60s saloon doesn't drive like this? It certainly handles better than the MkII Jaguars we've driven.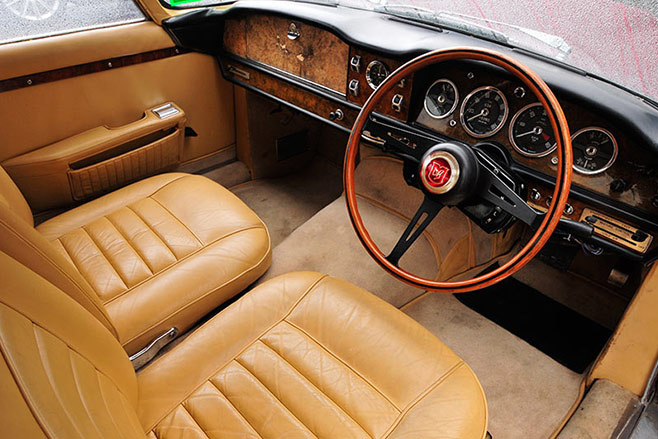 As a comfortable daily driver, though, the world has moved on. Big time. Being separated by nearly 50 years the two Rapides have little in common from the driver's seat. But in concept they're close.
One gets the feeling that Aston Martin may sell a few more than 55 new Rapides.
SPECIFICATIONS
1963 Lagonda Rapide
Body: Four-door sedan
Weight: 1700kg
Engine: 4.0-litre six-cylinder
Power/torque: 180kW/390Nm
Drivetrain: Front engine, RWD
Transmission: 3-speed auto Suspension: Independent with wishbones & coil springs (f); de Dion axle (r)
Brakes: Discs
Performance: Top speed – 225km/h (approx)
Price: £4950 (new)
2010 Aston Martin Rapide
Body: Four-door coupe
Weight: 1990kg
Engine: 6.0-litre V12
Power/torque: 350kW @ 6000rpm/600Nm @ 5000rpm
Drivetrain: Front engine, RWD
Transmission: 6-speed auto
Suspension: Independent double wishbone, coil springs; Adaptive Damping System
Brakes: Ventilated discs; ABS, EBD, Brake Assist, ESP
Performance: 0-100km/h – 5.2secs. Top speed – 296km/h
Price: From $366,194
Unique Cars magazine Value Guides
Sell your car for free right here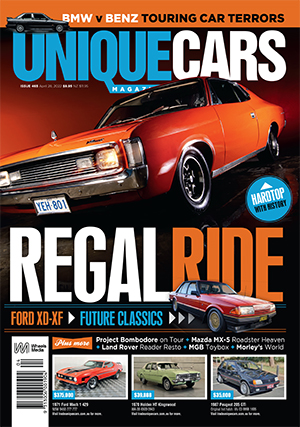 SUBSCRIBE TO UNIQUE CARS MAGAZINE
Get your monthly fix of news, reviews and stories on the greatest cars and minds in the automotive world.
Subscribe