1968 HK Monaro GTS 327 Review
---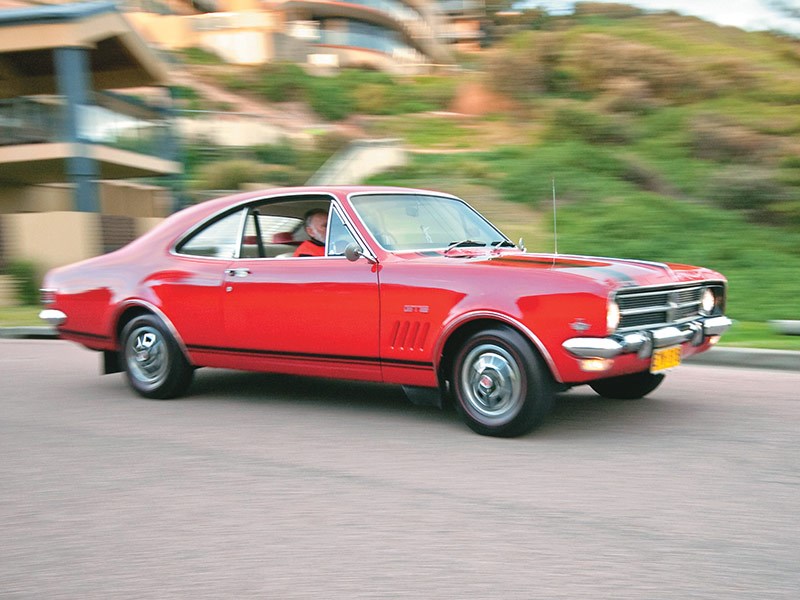 The HK Monaro is still a good handling car, over 40 years later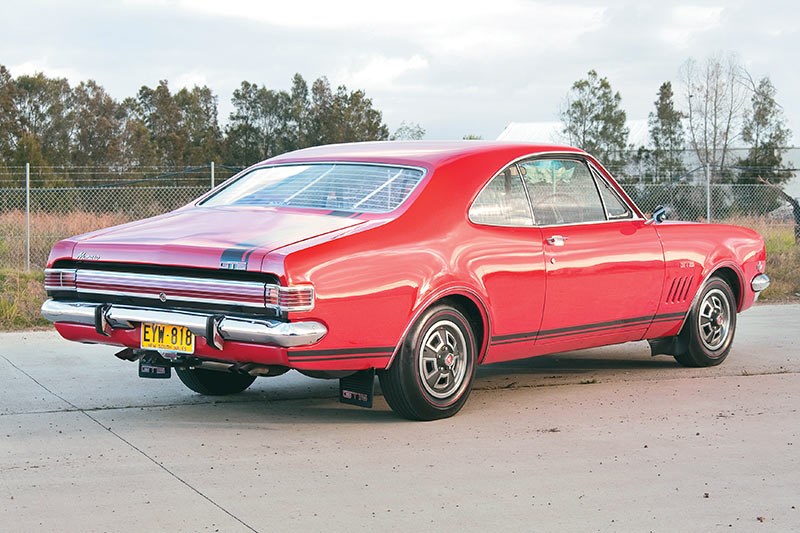 Even after a full restoration, the much-loved Monaro is regularly driven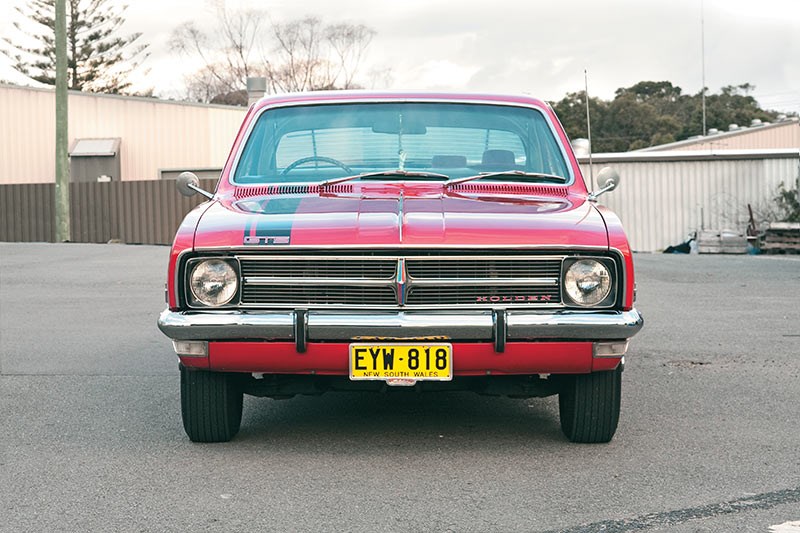 Holden HT Monaro GTS 327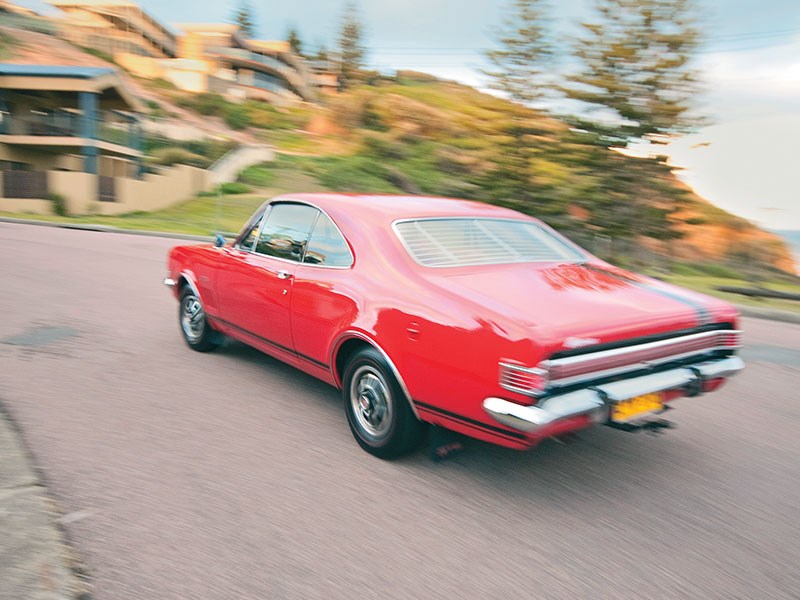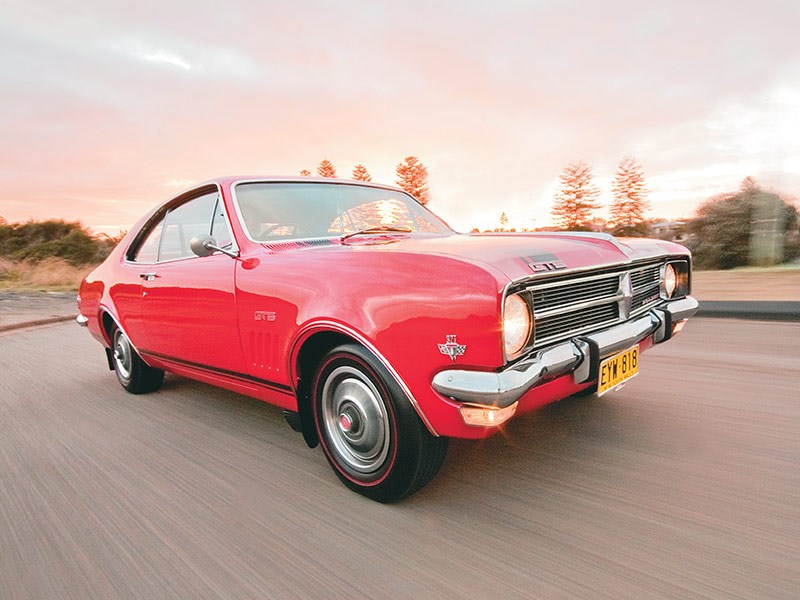 The HK doesn't have a bad angle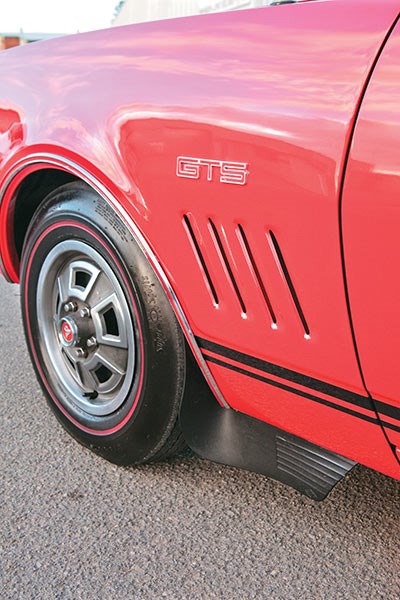 Correct HK guards found in Canberra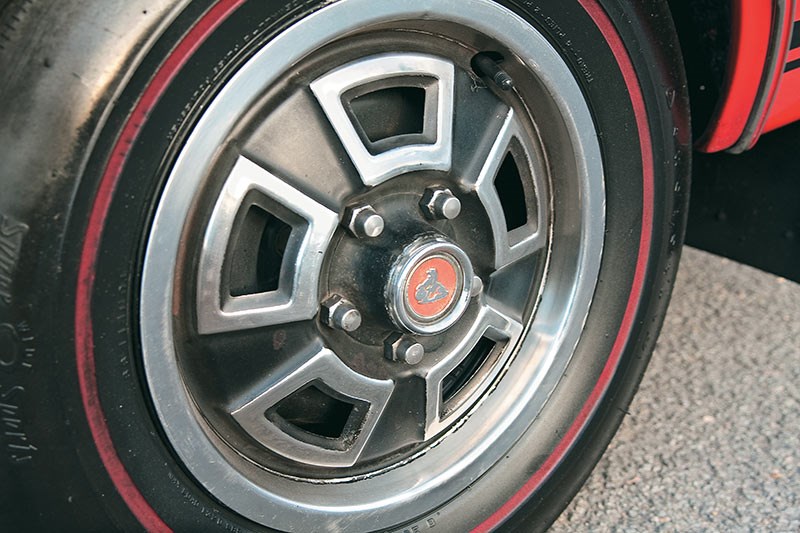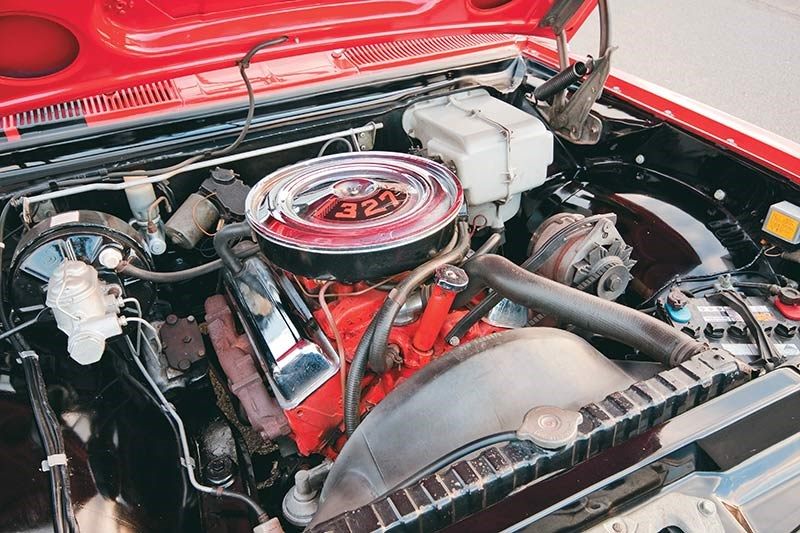 Despite being thrashed when first stolen, the 327 Chev was undamaged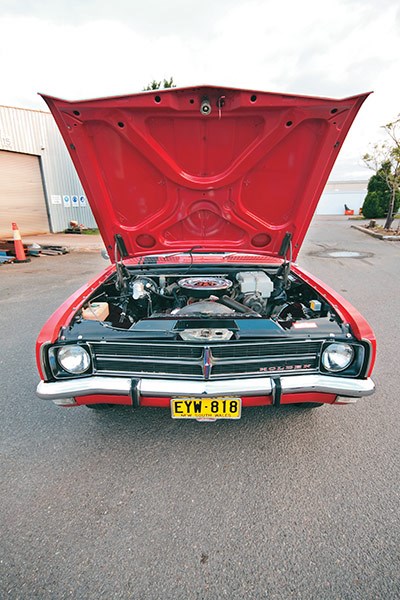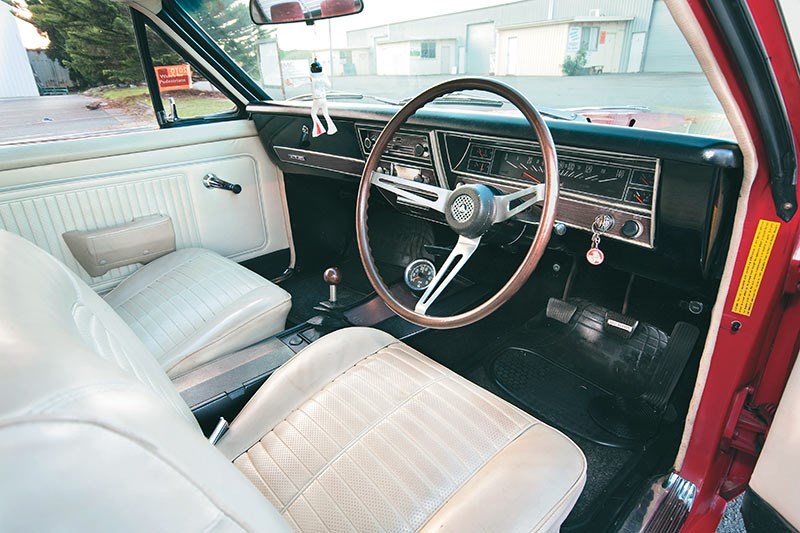 The HK's original AM radio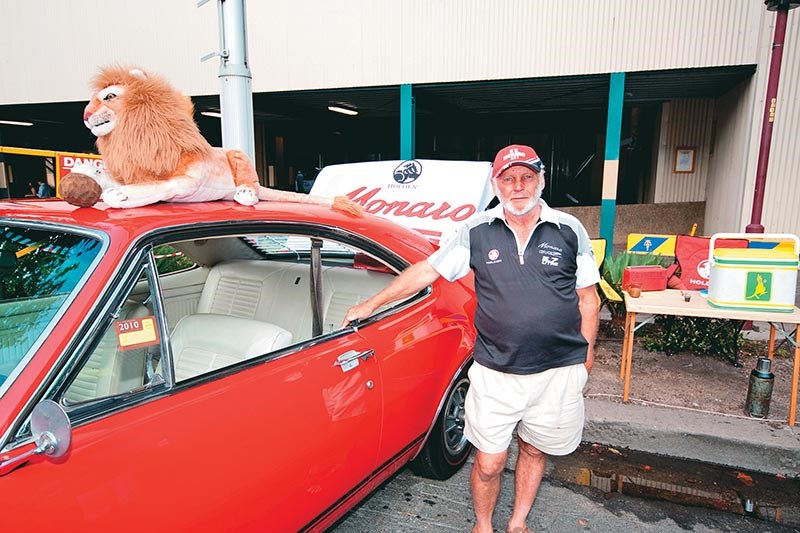 Ron bought the car almost brand new for $3400 in 1968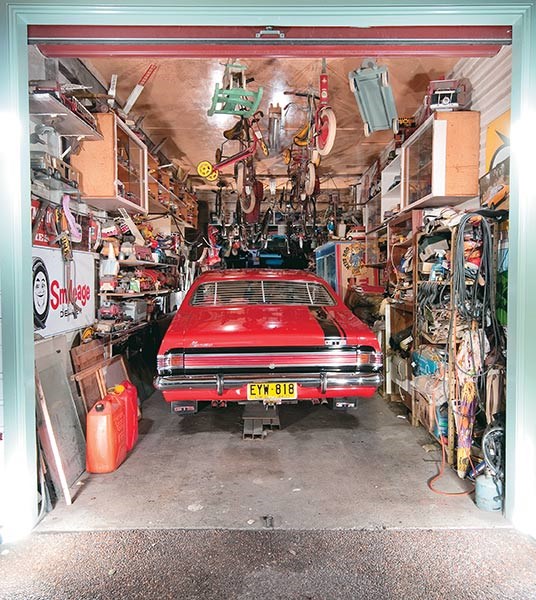 Ron's treasure trove garage with the main exhibit front and centre
Looking back: Since buying his HK Monaro in 1968, Ron's resilient and much-loved pride and joy has had more ups and downs than a see-saw
From Unique Cars issue #315, 2010
HK Monaro GTS 327
NINE LIVES
It's getting late, it's getting cold and the sky's getting dark. And camera dude Mitchell and myself are getting worried. Not so much because we need to complete the photography of the stunning Holden Monaro before us, but due to what sometimes happens when owners of special cars begin to feel threatened – often justifiably but sometimes petulantly – by changing weather. But we soon realise there's no cause for concern today.
"We're not worried about the car, darlin'," says Laraine, her voice full o' beans. "This thing goes out in all weather. Rain, hail or shine!"
It's been that way for a long time, more than four decades and 140,000 miles; ever since Laraine's husband Ron bought this Monaro in 1968. It wasn't new, but at three months old, it was so fresh it didn't matter. The swoopy new coupe had been traded on a Ford Fairlane by a Central Coast, NSW real estate agent, and apparently his clients had tactfully highlighted the selfishness of his actions in buying a two-door car…
"I saw it on the [display] ramps at Wyong Motors," recalls Ron. "At that time I was driving for a courier company and I saw it as I drove past at 5 o'clock on a Monday morning. On the way back from Sydney that afternoon, I stopped and took a look. Then I went straight to the bank. I collected it on the Tuesday. It cost me $3400."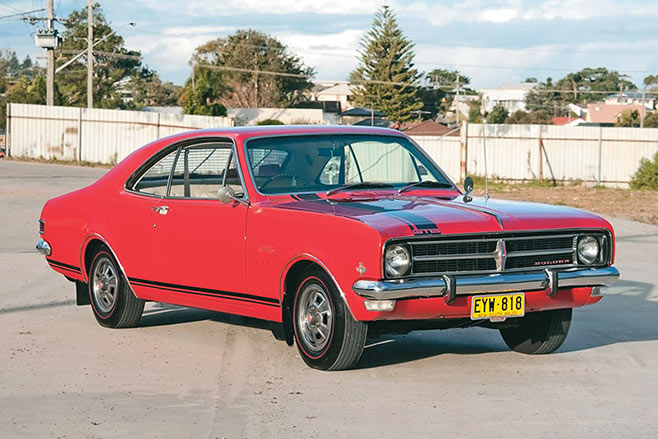 LONG ROAD 
Few people can claim to have owned one car for as long as Ron, especially one as significant as this. But what is perhaps more significant is the life the car has led and the 'adventures' it's had along the way, beginning with being stolen from a Sydney shopping centre carpark not long after Ron bought it.
Before it became the Sydney Olympics site, Homebush Bay on the shores of the Parramatta River was an industrial area. Wide, truck-friendly roads and the area's relative isolation – Sydney was a smaller place in the '60s and '70s – made 'Brickies' (named after the State Brickworks) perfect for illegal street racing. That's where the cops found the Monaro.
"It was sitting in the middle of the road with the tailshaft screwed out of it," says Ron. "Obviously it had been used for some street racing and when it went pop, they'd just left it there."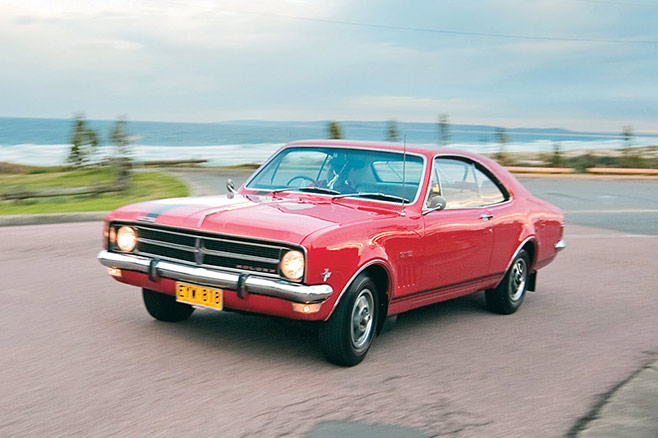 As well as a destroyed tailshaft, the aftermarket mag wheels Ron had fitted to his pride and joy had been stolen and replaced with another set of wheels and tyres, alluding to a very long savage night of rubber-frying for the top-line Monaro.
"The wheels that were on it were stolen, too," recalls Ron. "So the cops wanted them returned; rightly so. So I had it towed to Suttons [a well-known Sydney Holden dealer] for new wheels and a tailshaft." Thankfully, the Chev engine and the remainder of the driveline survived the abuse and the Monaro was soon back in service as Ron's everyday car.
With its value greater than many houses now – the couple has refused offers of nearly $200,000 – it seems odd that once this Monaro was of no more (or less) importance than an SS Commodore of today. Ron used to lay a blanket on the back seat and used it to carry his tools when he operated a service station. He also used it tow his Valiant and Torana racecars and a speedboat or two.
"It was well used, but never abused," reckons Ron. "Well, not by me!"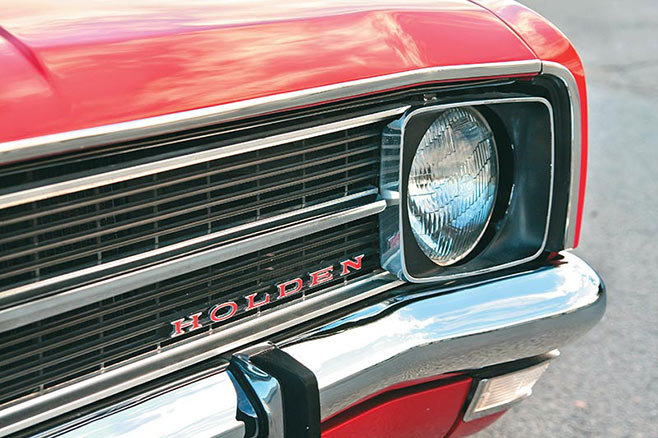 STOLEN HOLDEN...AGAIN
The Monaro's next notable adventure was in the mid-'70s when Ron divorced his first wife. "She got the house and I got the debts!" says Ron with a wry chuckle. "And I had to give her half the value of the car, too. It was valued at $2000 so I parted with a grand just so I could keep it."
So far so good and the Monaro seemed to survive the 1980s relatively unscathed despite the boom in street machining, which resulted in many Aussie classics being destroyed. But it was stolen again in the early-'90s.
"My son drove it to work one day," recalls Ron. "It was his last day before he went overseas for a while. That afternoon he rang us and said, 'Have you collected the car? It's not here…'"
After a few weeks, it was obvious there was no trace of the car and Ron and Laraine thought it was gone forever. But 18 months after it was pinched, the couple received an anonymous phone call. "The bloke said he knew where it was, and gave us an address. Naturally we called the cops and they raided the place the next morning. It was a house we drove past just about every day."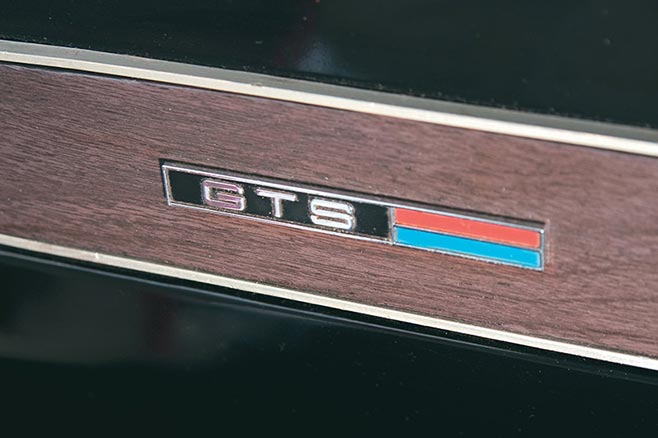 As well as the couple's Monaro, there were loads of other parts from plenty of other stolen cars.
"Of course the person who lived there denied it all, saying he'd found it by the side of the road or some-such. The anonymous phone call had come from someone who had wanted to buy parts, but this fellow had refused to sell anything to him."
Unlike the first time it had been stolen two decades before, the Monaro was in a far more distressed condition when it was returned. It had been partially disassembled and some paint stripped back to bare metal with a grinder. The lovely original doeskin-coloured interior had been repainted black.
"The bloke was trying to rebirth it," says Ron. "The chassis number had been hacked out and replaced and I had to ID it for the police from details of the body; you know, stuff that only an owner would know."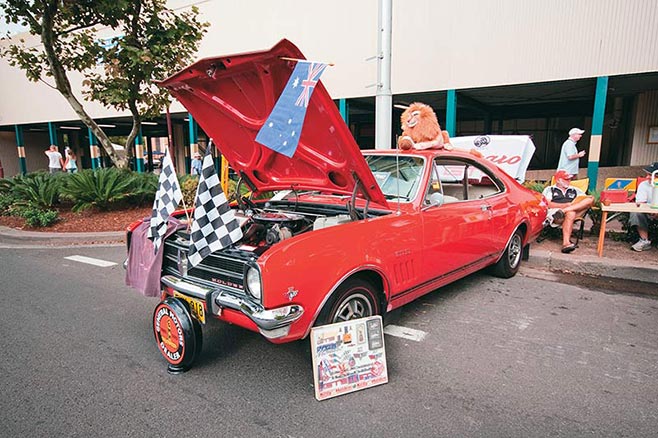 It took three years to rebuild it to its original condition and before Ron allowed his son regular use of the car. Number One Son then proceeded to wrap it around a pole. Twice.
"After he crashed it the second time, we took the car back," says Ron. "That's when I became obsessive about it. It was an awful mess and plenty of people told me it wasn't worth fixing, or that it was impossible to fix. But I'd owned it since 1968 and I wasn't giving up on it now!"
HK BACK TO ITS BEST
Finding parts for the car's restoration proved difficult. But years of experience and research meant Ron knew what to look for and where. Items such as the front guard bolts – a specific size and shape Ajax brand – weren't too difficult but the front guards, with those assertive shark gills proved difficult.
"I wanted the correct HK ones," says Ron. "Not many people know this, but later ones have a subtle but significant difference and aftermarket ones are just junk. We were at the Bargo Swap Meet asking around and had some luck. After a year of searching we met this bloke: 'Hey bruddah! I know where there's a set!'"
Ron couldn't drive to Canberra quick enough. The guards had been stored years previously, intended for a Holden ute project that never happened.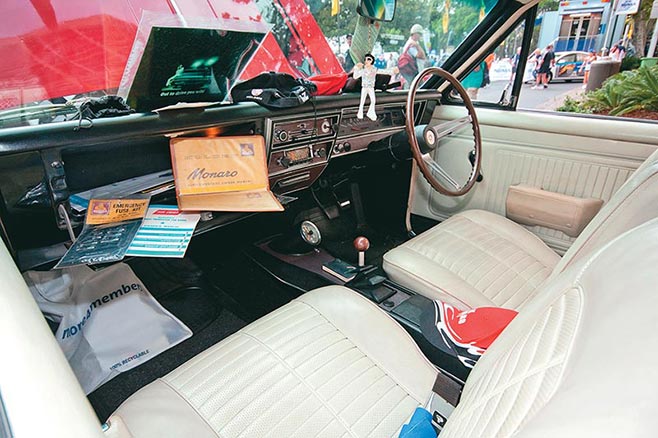 They were possibly the last unmolested HK Holden GTS guards remaining on the planet and with them, Ron was able to complete the restoration of his prized HK Monaro GTS 327.
These days, this mighty Monaro is used, cruised and shown regularly – but not every day. Laraine and Ron now have late-model Commodores for lowly shopping duties.
The number plates, although later-issue and missing 'NSW' across the top, carry the car's original '60s rego number and the Firestone tyres are as era-correct as can be bought (and terrible to drive on, reckons Ron!)
It's worth some money, too, but not enough for the couple to part with it. Life's too short for that.
"We were offered $180,000 for it a while ago," chimes in Laraine. "The bloke offered to put us up in a motel for the night, then drop us back home in it, then drive it home himself.
"And we said thanks but what are we gonna do with the money? We're not going to find another one of these, are we?"
SPECIFICATIONS
1968 HK Holden Monaro GTS 327
Body: two-door coupe
Engine: 327ci Chevrolet V8
Power: 186kw (250hp – claimed)
Suspension: upper and lower wishbones, coil springs, anti-sway bar (f); live axle, leaf springs (r)
Brakes: Solid front discs/drums
Unique Cars magazine Value Guides
Sell your car for free right here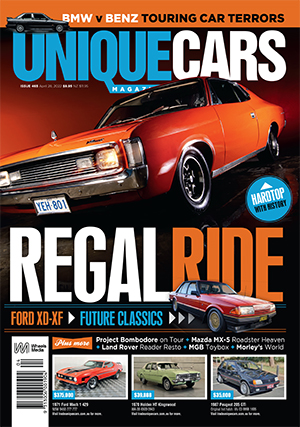 SUBSCRIBE TO UNIQUE CARS MAGAZINE
Get your monthly fix of news, reviews and stories on the greatest cars and minds in the automotive world.
Subscribe