VH Valiant Charger R/T E49: Australia's Greatest Muscle Car Series #3
---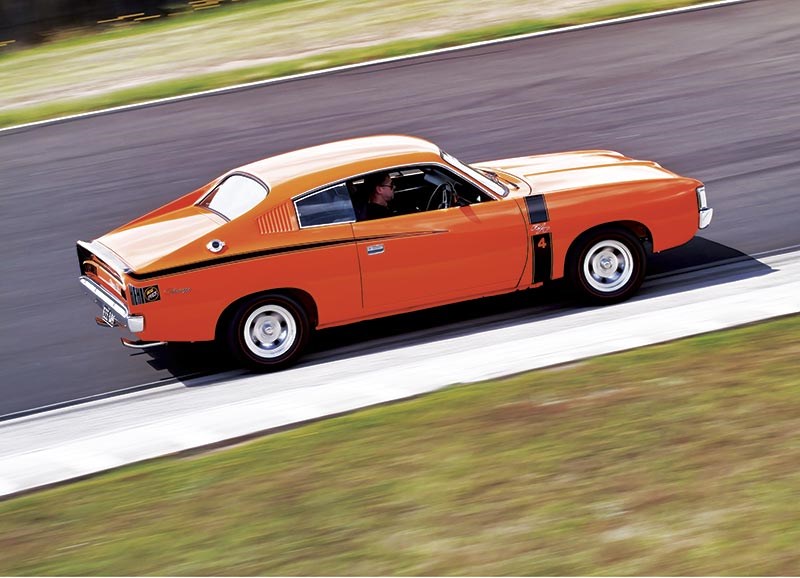 1971 VH Valiant Charger R/T E49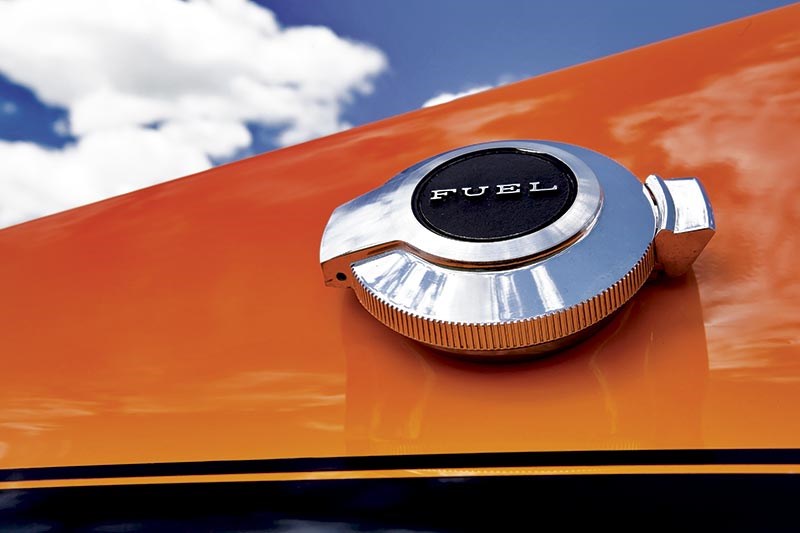 1971 VH Valiant Charger R/T E49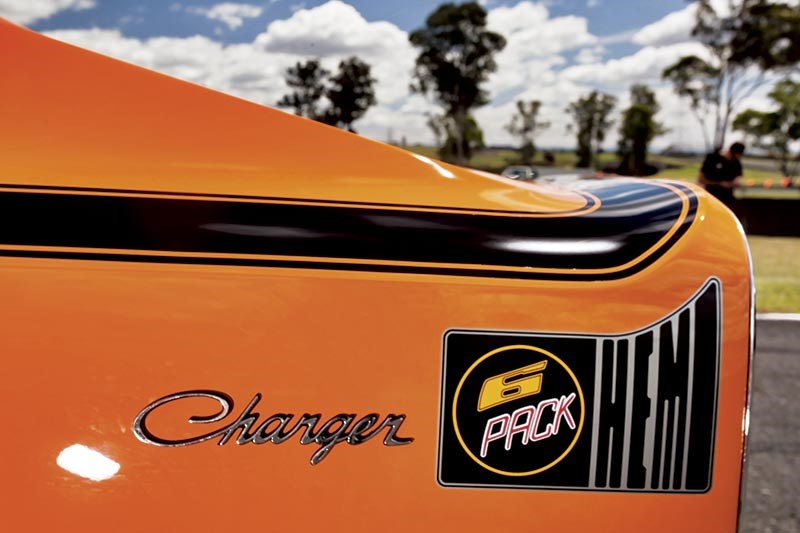 1971 VH Valiant Charger R/T E49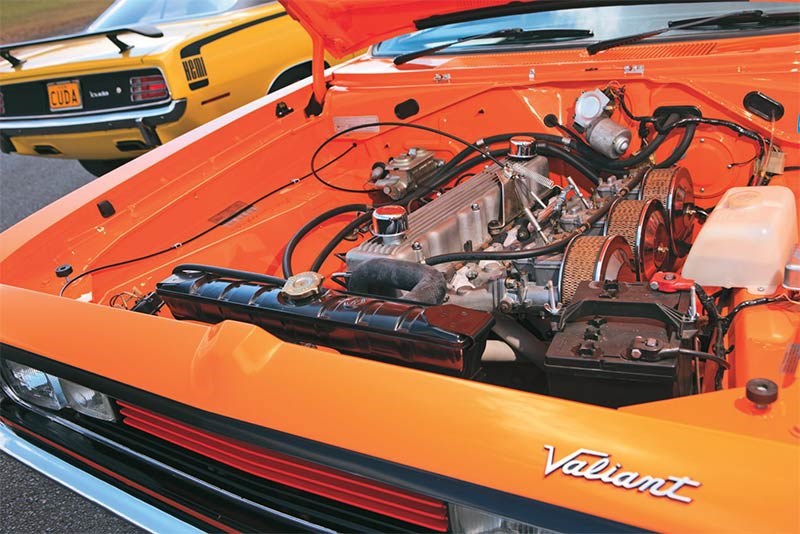 1971 VH Valiant Charger R/T E49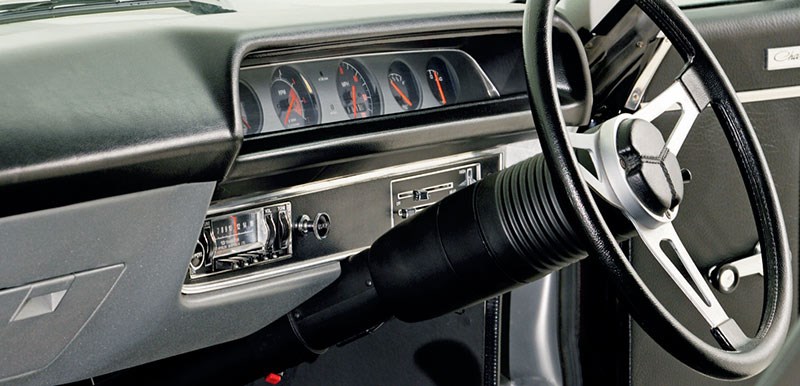 1971 VH Valiant Charger R/T E49

If good looks and charisma were to carry the day, the E49 Charger might have clinched the top spot
1971 VH Valiant Charger R/T E49
Is this the best-looking car of the group? Several in our panel think so. You need to look back to what else was available at the time to fully appreciate what a breath of fresh air the Charger represented to the local market.
On launch in 1971 the Charger won Wheels Car of the Year, while Australian Motoring News described it, glowingly, as "the most handsome car Chrysler has ever produced, and probably the best-looking car ever produced by an Australian manufacturer.
Talk to living race legends such as Jim Richards and John Bowe and they'll quickly tell you the Charger R/T (Road/Track) series was probably the best never to win Bathurst.
What makes it unusual in muscle car company is that such a big machine is running a straight six rather than a V8 powerplant. The 265ci (4.3lt) engine with its distinctive row of triple Weber carbs was good for 302hp, but the 340ci (5.6lt) V8 from the same range had the potential for more. However track testing at Mallala in the hands of Leo Geoghegan soon suggested that whatever the V8 might gain in the straights, the six covered with less weight up front and better handling. (At 1372kg, an E49 was good for a 14.1sec standing quarter – quicker than a Falcon GT-HO Phase III.)
Nevertheless it was a close thing. A batch of 340 V8s with transmissions had been imported to build a run of R/T cars but a last-moment decision by management – in part caused by a 1972 newspaper-driven performance car scare – saw the idea shelved. It was a time that saw Ford drop the GT-HO Phase IV, and Holden the Torana XU-1 V8. Chrysler Australia meanwhile cancelled its race involvement.
Putting the V8s aside for a moment, it's worth remembering the E49 six-pack Charger with its four-speed box had very little local development. The E49 was the second-generation performance car of the series – following on from the E38.
Its powerplant featured a special crankshaft, conrods, pistons, rings, cam and valve springs. There was a baffled sump to protect against oil surge and a set of tuned headers for performance. As for the famous carb bank, it was originally developed by sending a prototype car to Weber in Italy.
As with many of the cars at the pointy end of this vote, the E49 has become a seriously valuable piece of equipment with prices well into six-figure territory. Rarity is one of the issues, as just 149 were made. What a shame…
Cliff Chambers value guide: Anyone who thinks muscle must come with a V8 rumble hasn't been near an E49. Undervalued in a market that prefers Holden and Ford alternatives. $75,000-165,000
SPECIFICATIONS
1971 VH Valiant Charger R/T E49
Number produced 149
Engine 4340cc 6cyl, OHV, 12v, triple Weber
Power 225kW @ 5600rpm
Torque 441Nm @ 4100rpm
Weight 1365kg
Gearbox 4-speed manual
Wheels 14 x 7.0-inch, ER70H14
Brakes discs (f), drums (r)
0-100km/h 6.1sec 0-400m 14.4sec
Top speed 211km/h
Value range $75,000-165,000
> Return to the Australia's Greatest Muscle Car Homepage 
Unique Cars magazine Value Guides
Sell your car for free right here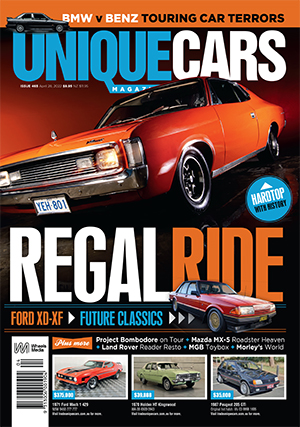 SUBSCRIBE TO UNIQUE CARS MAGAZINE
Get your monthly fix of news, reviews and stories on the greatest cars and minds in the automotive world.
Subscribe