Holden HT Monaro GTS350: Australia's Greatest Muscle Car Series #8
---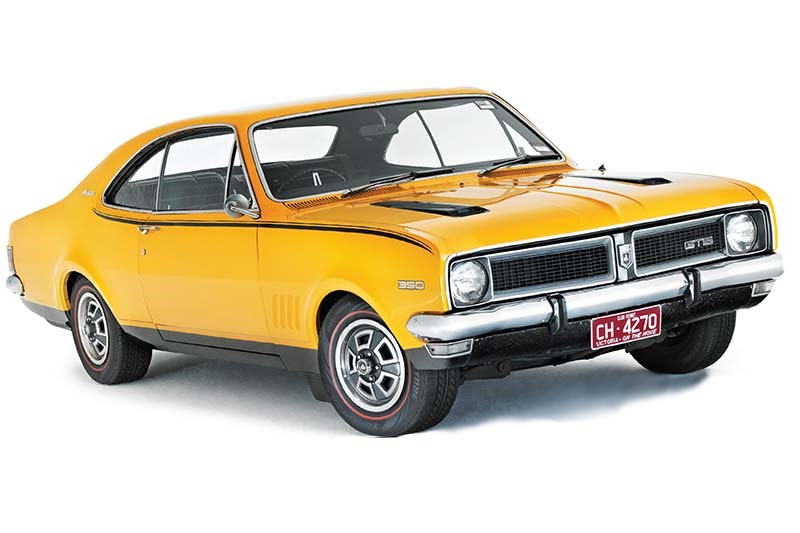 Holden HT Monaro GTS350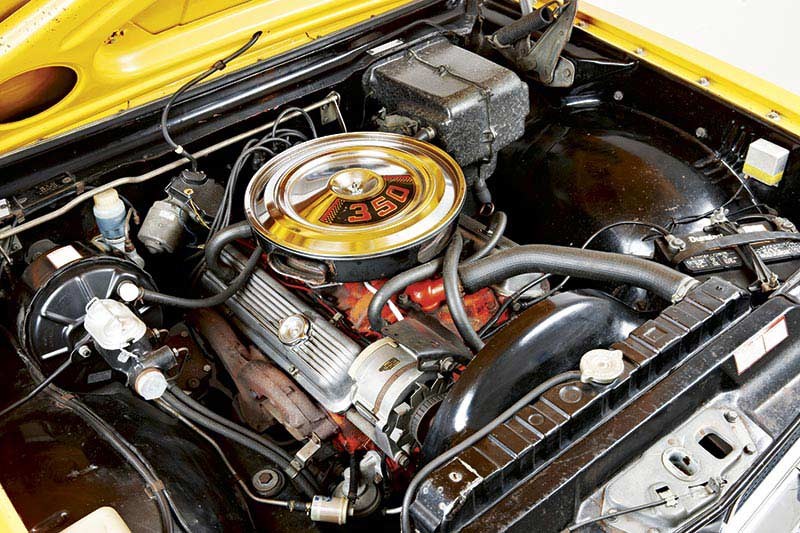 Holden HT Monaro GTS350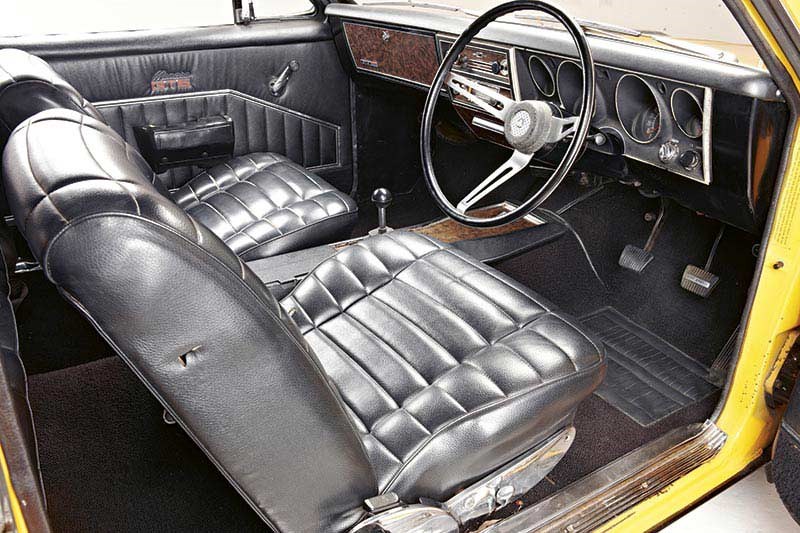 Holden HT Monaro GTS350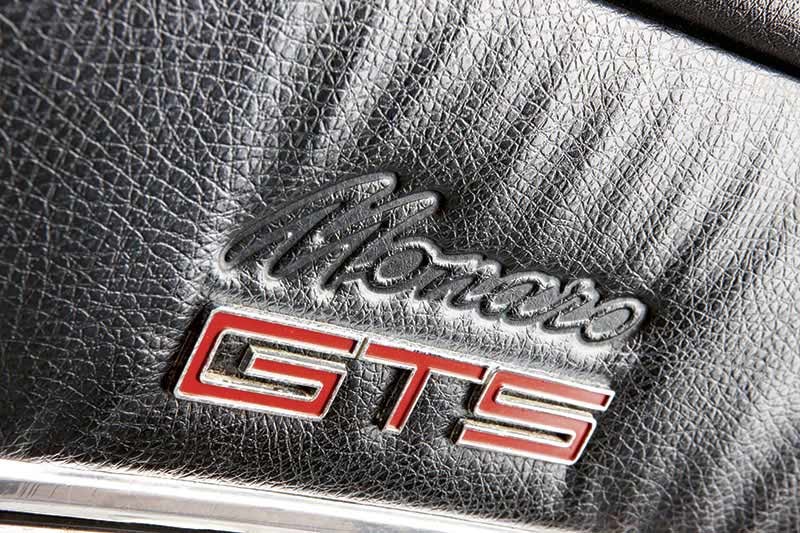 Holden HT Monaro GTS350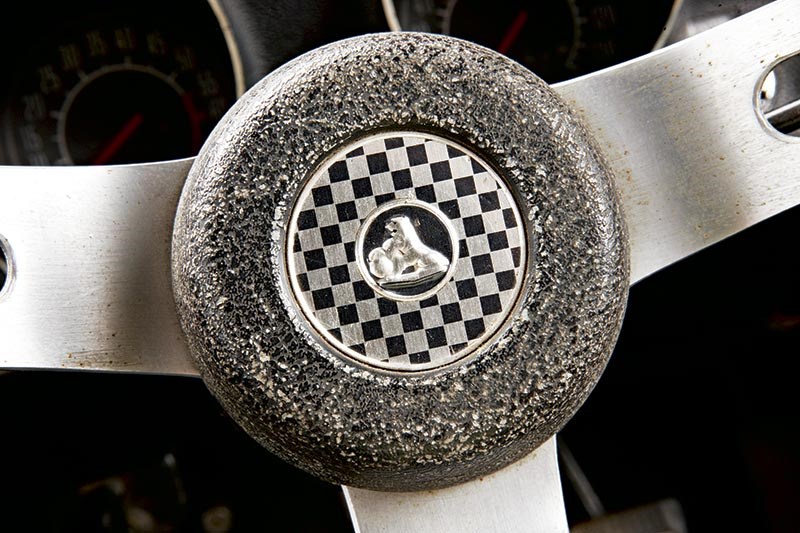 Holden HT Monaro GTS350

Did you really think we would get through our top Australia's Greatest Muscle Cars list without a Monaro? The HT GTS 350 needs no excuses
Holden Monaro HT GTS 350
Despite the relatively tiny numbers left in existence, there is a tribal split between owners of early Monaros – some will sear by the sweet 327 Chev motor in the HK, while others only have eyes for the local 350-cube product in the HT.
For Holden, it all came down to timing. The Monaro was a dramatic entry into the local market – Holden's first muscle car, and a killer package around Mount Panorama. In 1968, the 327 filled out the top three places (Bruce McPhee scored the win), with an Alfa Romeo GTV 1750 sneaking into fourth and another Monaro snatching fifth. It was one hell of a debut.
Bathurst the following year (1969) saw the HT GTS 350 entered and struggling to get the same whitewash in the face of stiff competition from Ford's XW GT-HOs. Nevertheless, they scored first and third, with a Ford sandwiched in between. Colin Bond and Tony Roberts steered the winning car, while a young Peter Brock, in his mountain debut, shared the third-placed machine with Des West.
Norm Beechey was the man who cemented the car's race pedigree, by winning the 1970 Australian Touring Car title (a first for Holden). He was racing the likes of Alan Moffat in his 302 Boss Mustang and Ian Geoghegan in another 'Stang – so the competition was stiff.
Under the skin, there's no great rocket science behind the design of the Monaro. Essentially a Kingswood sedan with new sheet metal from the windscreen back, you could order it in all sorts of configurations, including humble sixes with drum brakes all round and a three-on-the-tree transmission.
Order the full muscle pack and you got disc brakes up front, a four-speed floor shifter, four exhaust tips to let the world know they'd just been passed by something special, plus a tacho for the driver. That lot would set you back $4000 when new – a substantial amount back then, but money well spent if you still had the car.
Get in behind the wheel and you soon discover that the car lacks nothing when it comes to grunt (about 300 horses in stock trim), but anything resembling sophistication is a foreign concept. The car rolls – not the worst of its era, but spooky to anyone who's driven a modern car – and the brakes are, well, woeful. There's no doubt that winning Bathurst in one of these things would have required not just balls of steel, but a big dose of mechanical sympathy.
Cliff Chambers value guide: Good HT GTS 350s are hard to find but far less expensive than in years gone by. Australia's first sports machine, as the commercial said in the day, is ranging $65,000-125,000.
SPECIFICATIONS
Holden HT Monaro GTS 350
Production 1969 700 (estimate)
Engine 5733cc V8, OHV, 16v, four-barrel Rochester carburettor
Power 224kW @ 4800rpm, 515Nm @ 3200rpm
Weight 1380kg
Gearbox 4-speed manual
Wheels 14 x 6.0-inch, 14 x 6.95 tubeless
Brakes discs (f), drums (r)
0-97km/h 8.1sec 0-400m 15.8sec
Top speed 201km/h
Value range $65,000-125,000
Unique Cars magazine Value Guides
Sell your car for free right here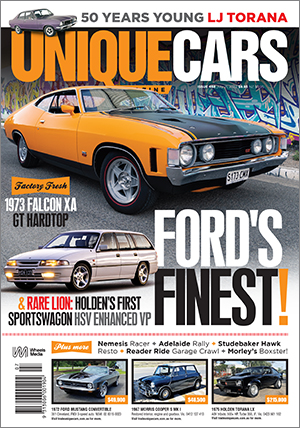 SUBSCRIBE TO UNIQUE CARS MAGAZINE
Get your monthly fix of news, reviews and stories on the greatest cars and minds in the automotive world.
Subscribe