Falcon XC Cobra: Australia's Greatest Muscle Car Series #6
---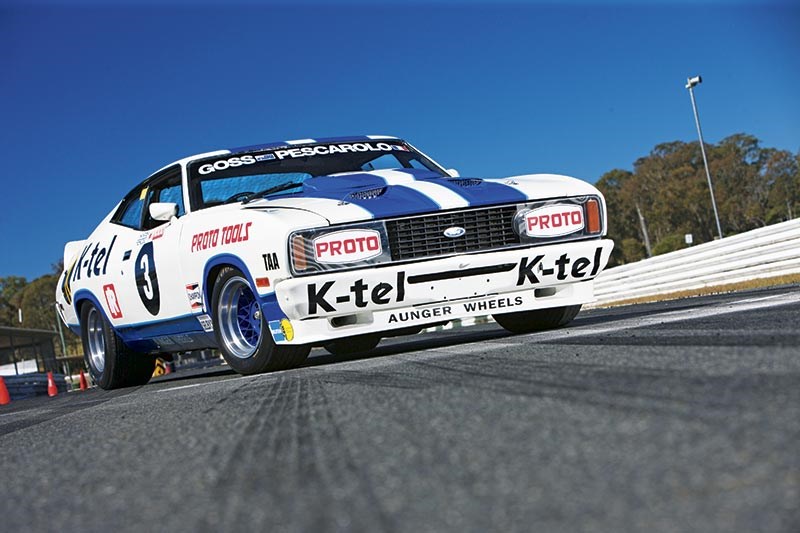 Ford Falcon XC Cobra 5.8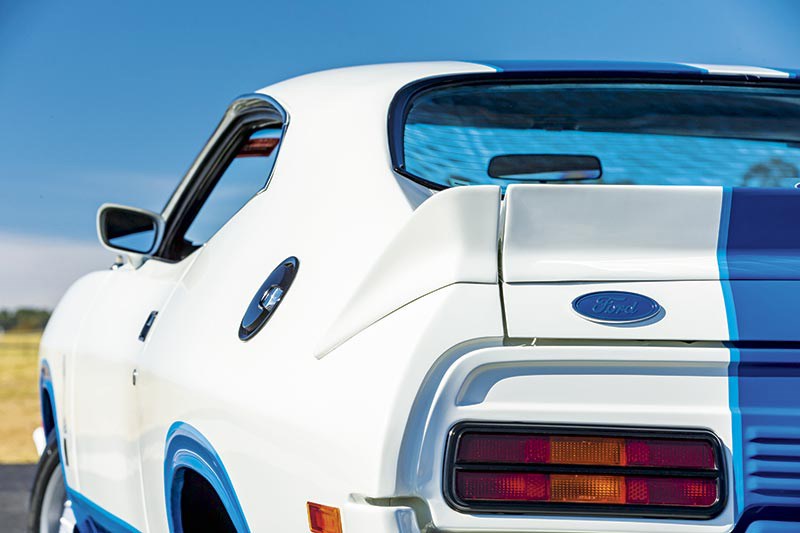 Ford Falcon XC Cobra 5.8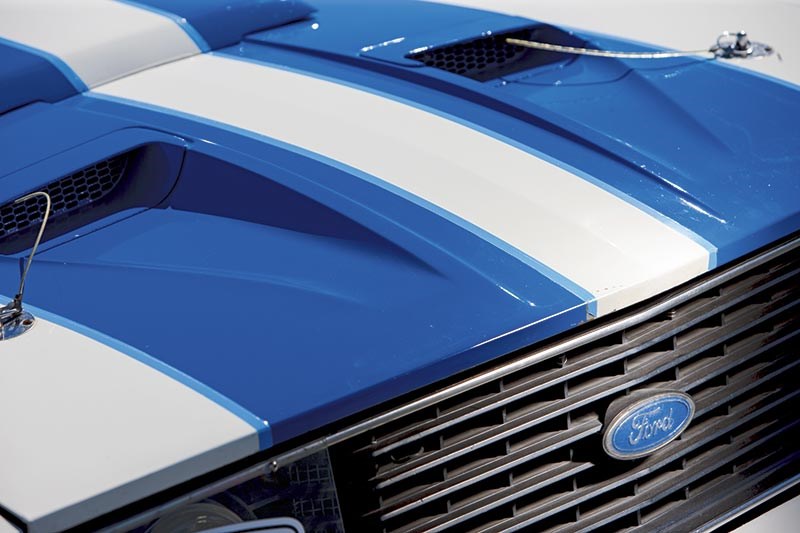 Ford Falcon XC Cobra 5.8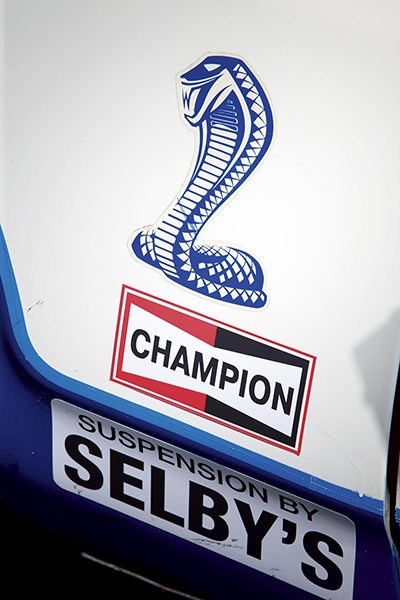 Ford Falcon XC Cobra 5.8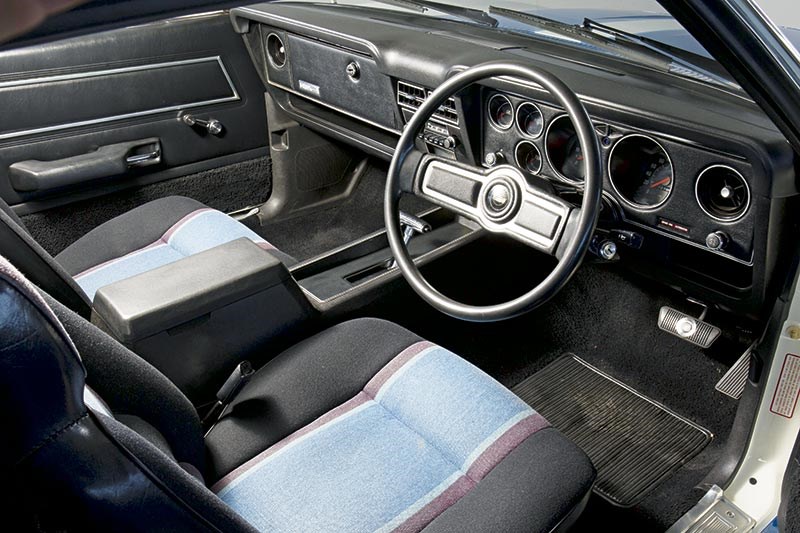 Ford Falcon XC Cobra 5.8
Subtle the Falcon XC Cobra ain't, but what it lacks in discretion, it makes up for in bite
Ford Falcon XC Cobra 5.8
Ford's Hardtop – famously conceived as a sketch on a serviette by Ford Australia stylist Brian Rossi – arrived in stagger several months after the XA Falcon sedan and wagon, and panel van and ute. Bigger and more brawny than Holden's smoother, more gentle looking HQ Monaro, the Hardtop was available with engines from a 200ci/3.3-litre six to the mighty 351ci/5.8-litre V8 and was updated with the remainder of the Falcon/Fairmont range to XB and then XC specs.
The ultimate – it was definitely the last – was the Cobra. A limited edition suggested to Ford Australia by Ford marketing executive Edsel Ford II, 400 were built with only the 4.9 and 5.8-litre V8s available. Although some Cobras had extras intended for racing such as a bonnet scoop and an oil cooler, the Cobra wasn't in itself a homologation special but the fitment of those extras allowed these 'production' components to be fitted to the track cars Moffat, Bond et al needed for racing. With two-door sales slumping – but the famous 1-2 Hardtop win at Bathurst '77 fresh in many buyers' minds – the Cobra was a look-at-me car and a nice way to sell-off the last Hardtop panel sets. The newly arriving XD Falcon for 1979 wasn't to include a coupe/hardtop.
Like a lot of the cars that made our top 10, this model seemed to spend some time out in the market wilderness, when for years it was only die-hard fans who wanted them and reasonable examples were almost free. The rise in popularity of seventies muscle cars over recent years no doubt revived their fortunes, helped in no small way by Eric Bana's very public love affair with the series, epitomised by his doco Love The Beast.
The Option 97 package, covering cars 00002 to 00031 is the one to have and includes: reworked rear wheel inside housings to accommodate the larger wheels, front spring tower reinforcement, modified number two suspension cross member, fibreglass front spoiler sourced from Bob McWilliams, Scheel KBA90018 front seats trimmed in black cloth, rear seats trimmed in black corduroy/cashmere cloth, transmission oil cooler, front strut braces, idler arm brace, electric radiator fan,
heavy duty radiator, and hood scoop. The 5.8s were offered in manual and auto trim. Manuals could be upgraded to include power steering, air-conditioning and power windows, while the autos (120 were built) had all three.
Cliff Chambers value guide: Most XC Cobras did nothing for decades and only recently showed their market flair. Option 97 cars with their bonnet scoop command big money. $55,000-125,000 (5.8 manual).
SPECIFICATIONS
Ford Falcon XC Cobra
Production 1978 400
Weight 1563kg
Engine 4.9, 5.8-litre V8
Transmission four-speed manual, three-speed auto
Power/Torque 151kW/364Nm (4.9), 162kW/429Nm (5.8)
Performance 0-100km/h - 8.9secs (Bathurst)
Top speed 175km/h (est)
Wheels 15x7 alloy
Value range $55,000-125,000 (5.8 manual)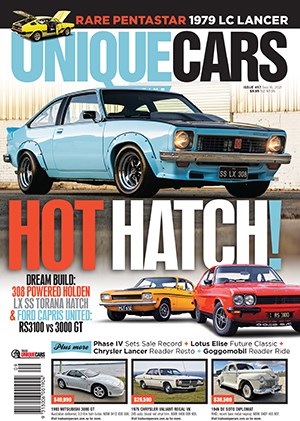 Subscribe to Unique Cars Magazine and save up to 42%
Australia's classic and muscle car bible. With stunning features, advice, market intelligence and hundreds of cars for sale.
Subscribe