1980 Mercedes-Benz 450SLC Review
---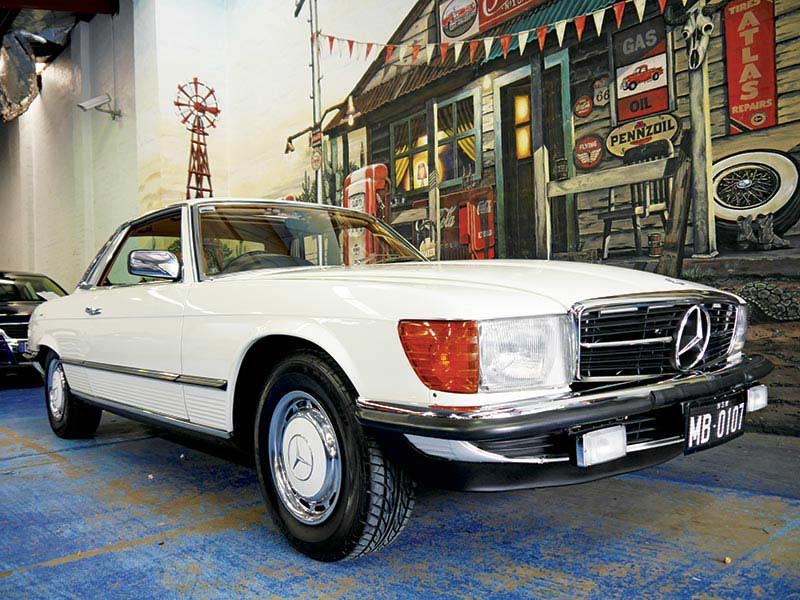 1980 Mercedes-Benz 450SLC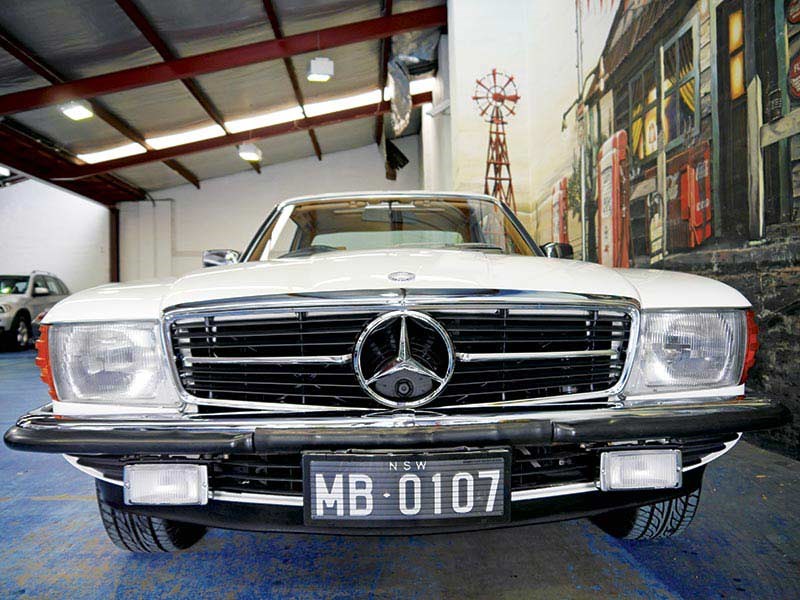 1980 Mercedes-Benz 450SLC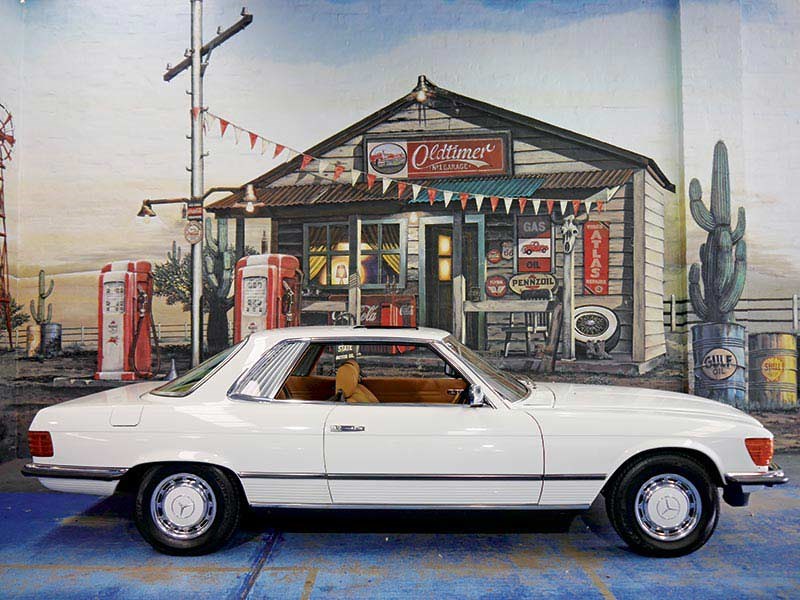 1980 Mercedes-Benz 450SLC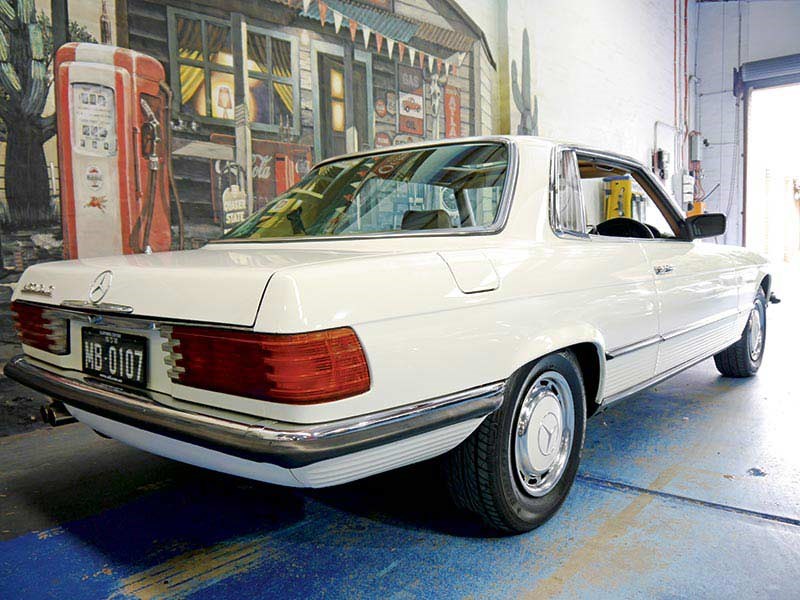 1980 Mercedes-Benz 450SLC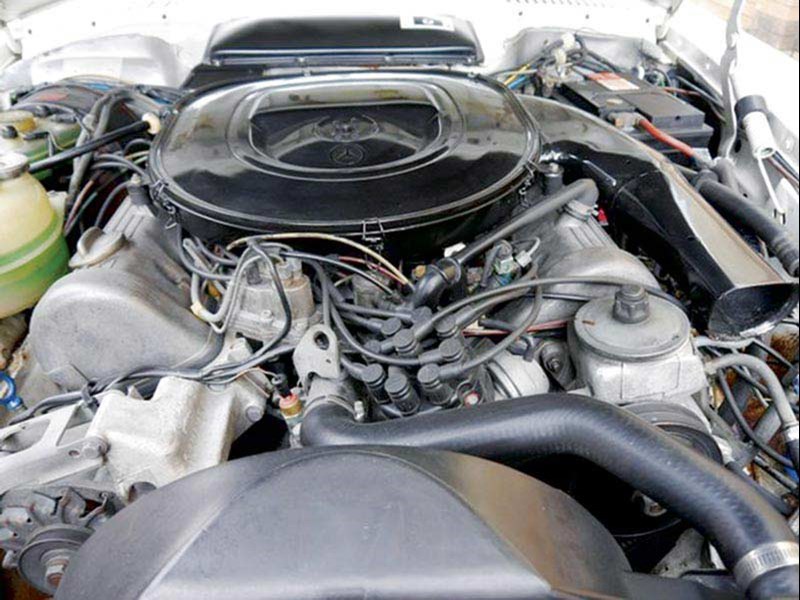 Mercedes-Benz 450SLC engine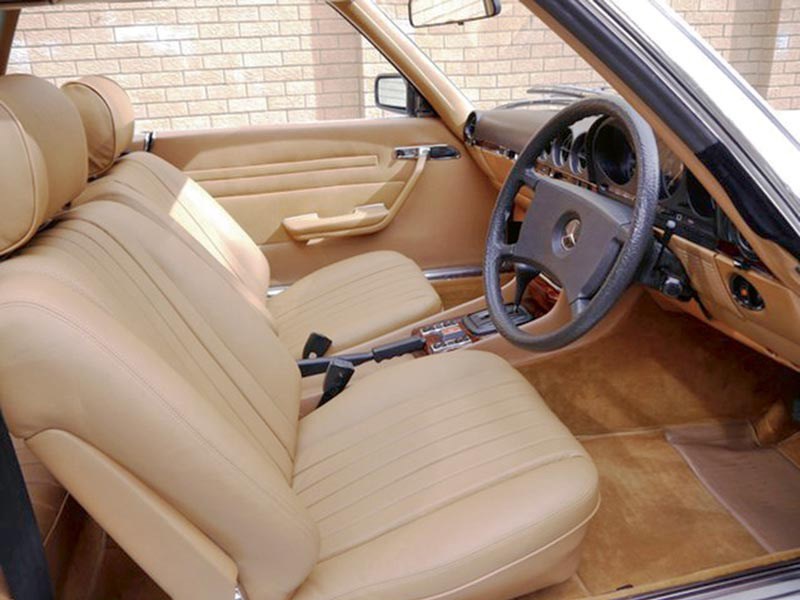 Mercedes-Benz 450SLC interior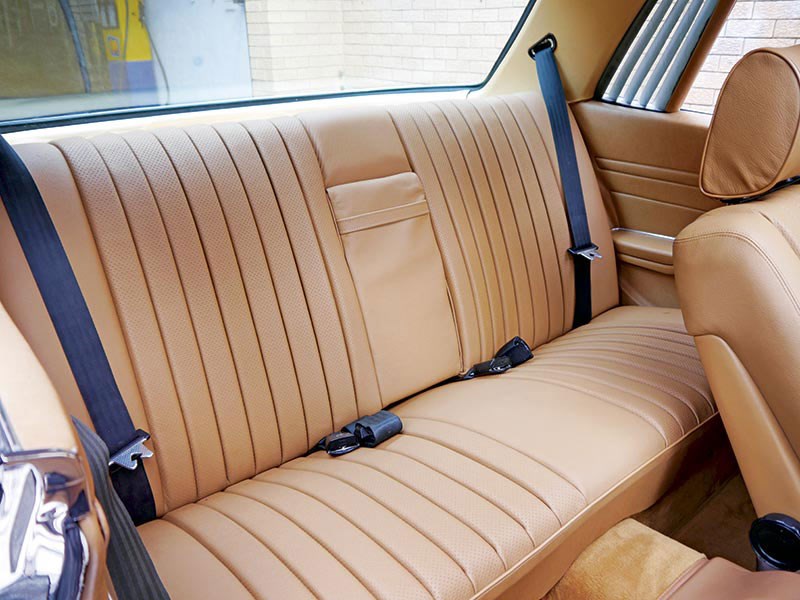 Mercedes-Benz 450SLC interior

There was a host of well-heeled grand tourers on the market in 1980, including the Benz 450SLC C107. Find one in good shape and it's pretty hard to beat as a relaxed tourer with decent grunt
1980 Mercedes-Benz 450SLC
It's a bit like having your cake and eating it too, once you scope the inside of a Benz 450SLC. On the outside it looks like a longish coupe, but on the inside there's something resembling decent room for four passengers, plus a boot that's actually useable. There was a host of cars like this on the market in 1980 – essentially grand tourers for the well-heeled, with BMW's 635 and Porsche's 928 among them.
Speaking of well-heeled, in 1980 this car would have cost you around $65,000 – then more than enough to buy a house in any of our capital cities.
Benz nuts will argue the C107 (this is the last of that series) is the pick of the Euro cruisers of the era, with an ultra-relaxed V8 in the sharp end and a basic three-speed auto. That's matched up with what looks to be the best interior room in the class. And they may be right.
The injected SOHC bent eight is the epitome of relaxed, producing max torque at 3000rpm and power (a fairly mild 220 horses – the same as for a 635 of the era) at 5000.
Really, you don't buy one of things to cut lap times. One in good shape is pretty hard to beat as a relaxed tourer that's got a decent amount of grunt.
The catch with these cars is they can be ultra-cheap, and then drain your wallet with repair bills. In most cases you're better off buying something that's already had much of the work done, and has documentation. And that's what we have here.
Richard at the Oldtimer Center in Sydney says the previous owner bought this one for somewhere in the twenties a few years ago and has since spent another $25k doing it up. In this case the body got a tickle-up, removing a couple of rust spots, and the interior (wall-to-wall leather, of course) was refitted.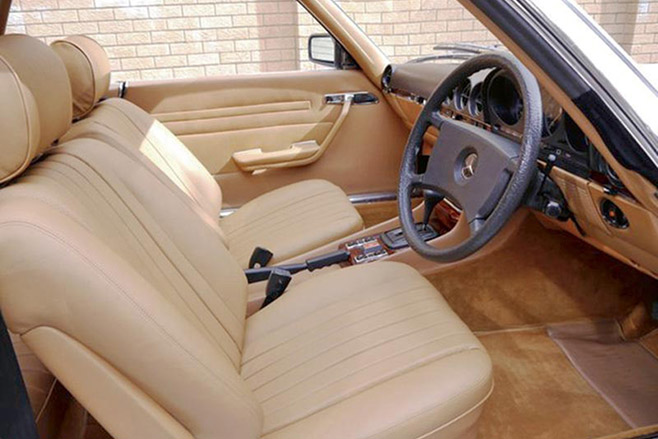 This car has service books and records going back to new.
They're pretty robust in the mechanical department and, with just 120,000km on board, this one should have a lot of life left in it. Owners tell us that so long as you keep up the servicing, which has no great challenges and (contrary to popular belief) is not particularly expensive, and don't mind paying for the fuel (they love their petrol!) you'll be fine.
What you get with this era Benz is good parts supply (though they can be pricey) and a very high build quality, so they feel tight and hang together well.
Two-seater Benz coupes have been skyrocketing in price in recent years. Richard observes he was selling pagoda roof SLs for 50-60k just five years ago and now you can't find a good one for under 100k. The four-seater SLCs may not have quite the same glam factor, but you'd have to think a good one would have decent long-term prospects.
While this built long before airbags (many folk will see that as a benefit!), Benz was building in crumple zones into these cars. Primary safety is pretty good too, with a fair-sized footprint on the road, decent independent suspension and disc brakes all round.
KNOW YOUR C107S
Mercedes-Benz used much of the chassis componentry from the W114 series to build this and its R107 cousin, the SL two-seater. The SLCs were effectively a stretched version, with an extra 30cm in the wheelbase. They were produced from 1971 to 1981, though the SL kept going until 1989.
SPECIFICATIONS
Body: Monocoque steel 4-seater coupe
Engine: 4520cc SOHC liquid-cooled V8
Power: 168kW @5000rpm
Torque: 377Nm @3000rpm
Gearbox: 3-speed auto
Brakes: 4-wheel discs
Weight: 1635kg
Price: $35,000
Web: old.com.au
Unique Cars magazine Value Guides
Sell your car for free right here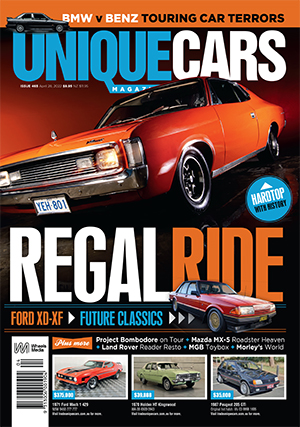 SUBSCRIBE TO UNIQUE CARS MAGAZINE
Get your monthly fix of news, reviews and stories on the greatest cars and minds in the automotive world.
Subscribe