1960 Chrysler 300/F Review
---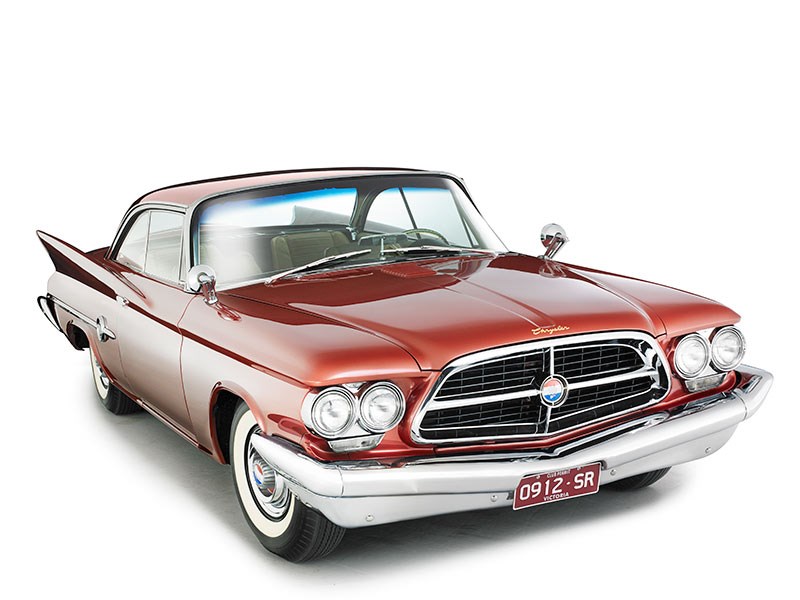 1960 Chrysler 300/F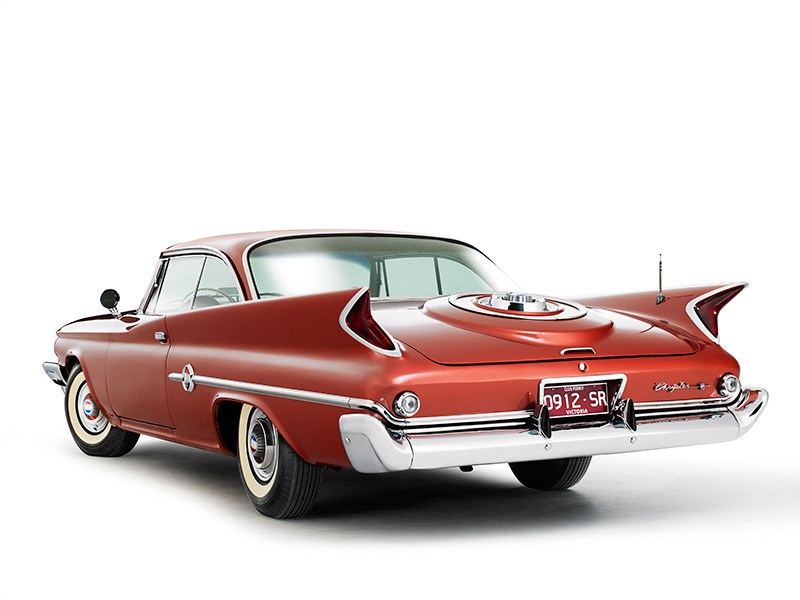 1960 Chrysler 300/F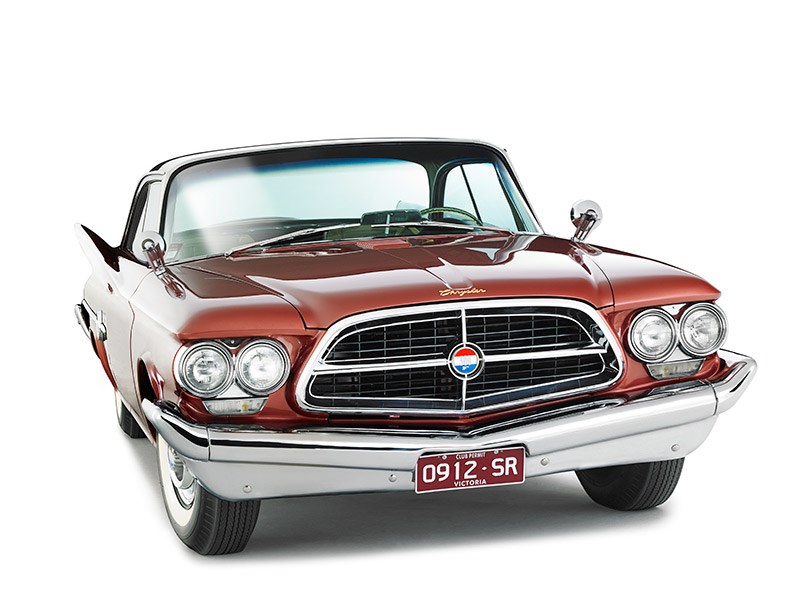 1960 Chrysler 300/F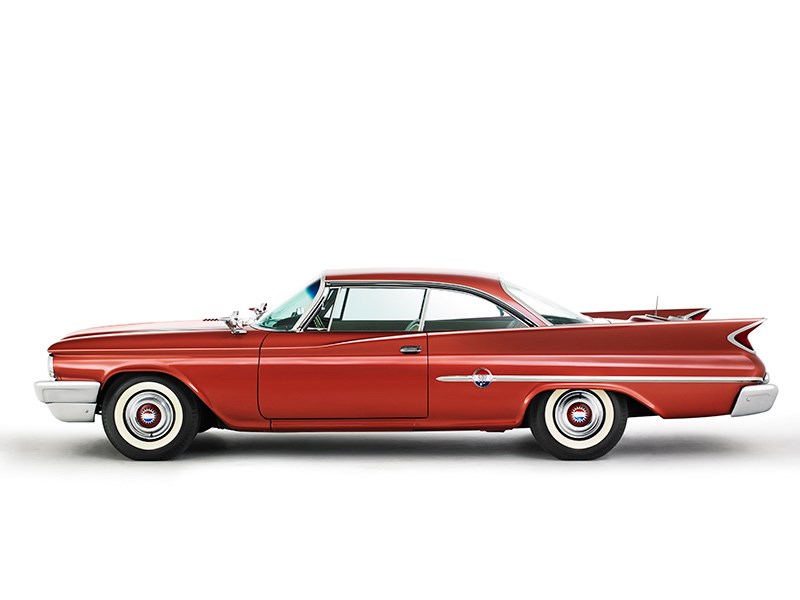 1960 Chrysler 300/F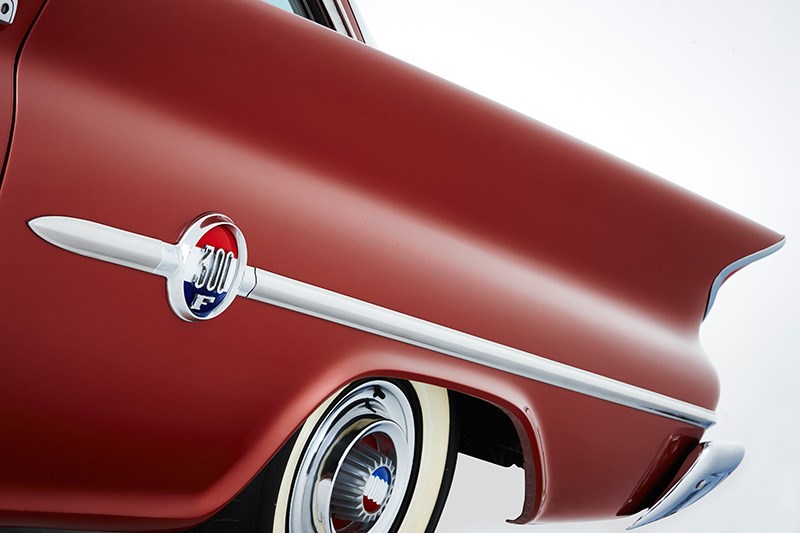 1960 Chrysler 300/F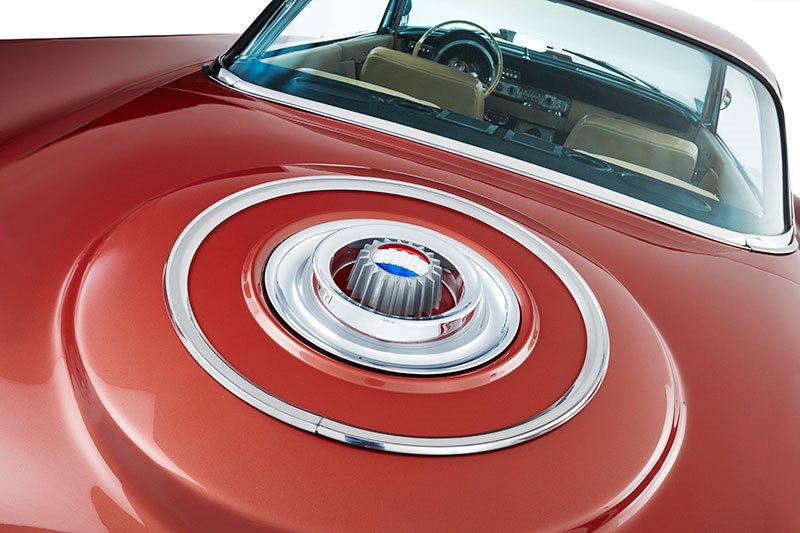 1960 Chrysler 300/F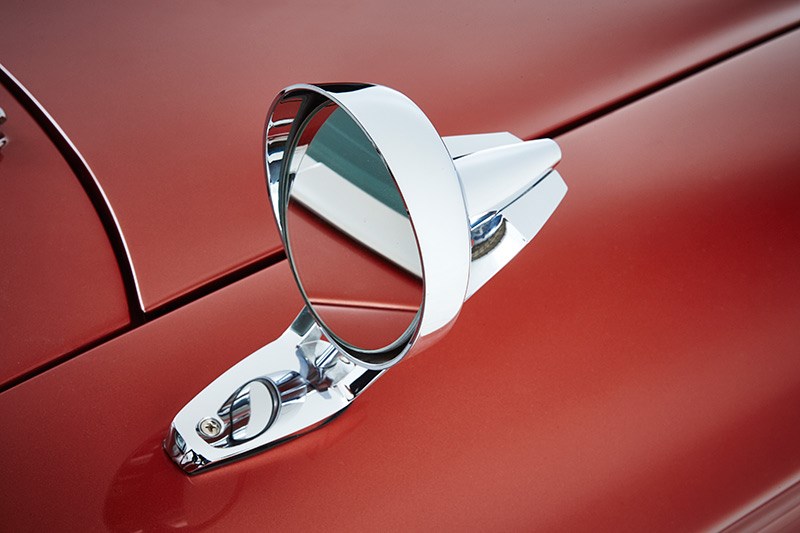 1960 Chrysler 300/F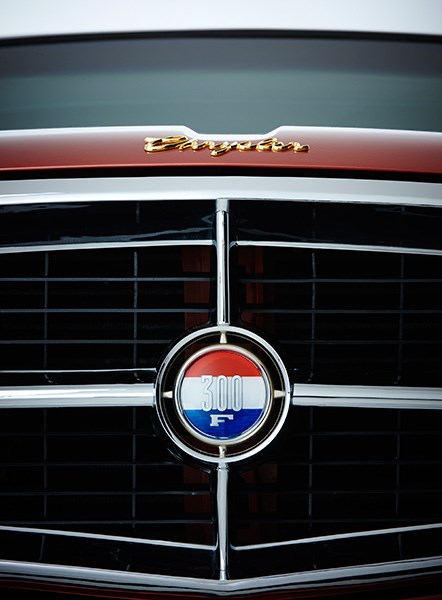 1960 Chrysler 300/F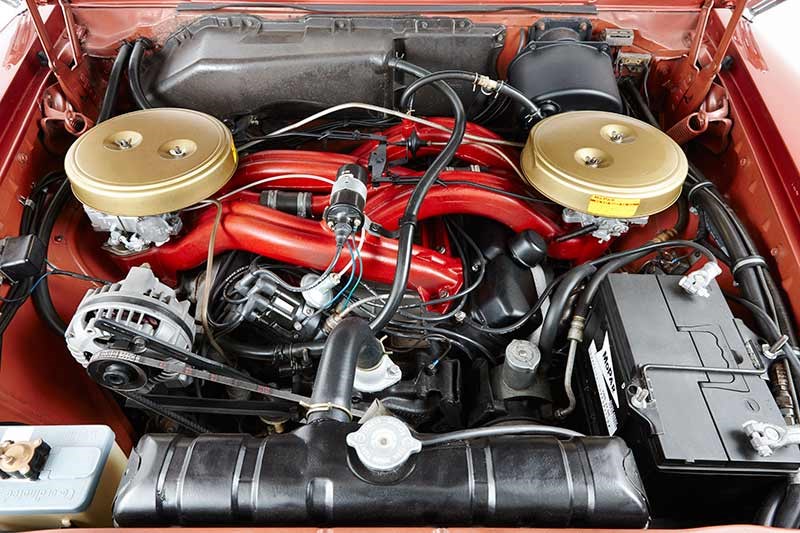 1960 Chrysler 300/F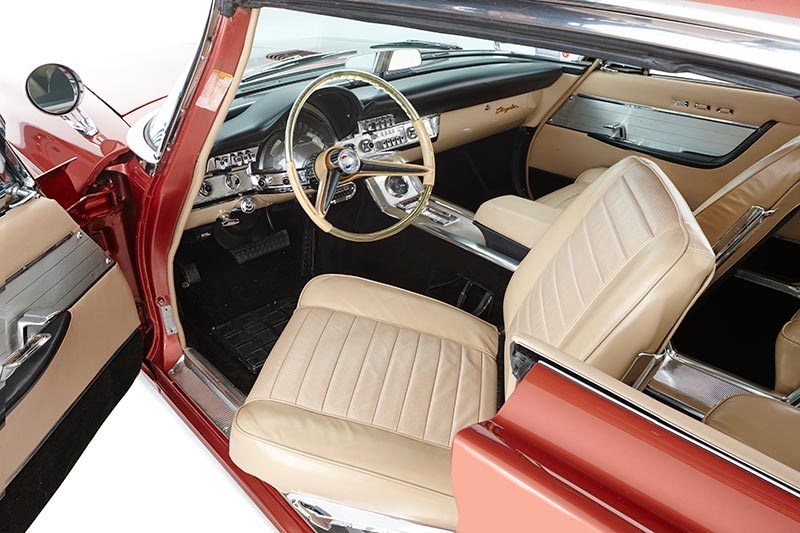 1960 Chrysler 300/F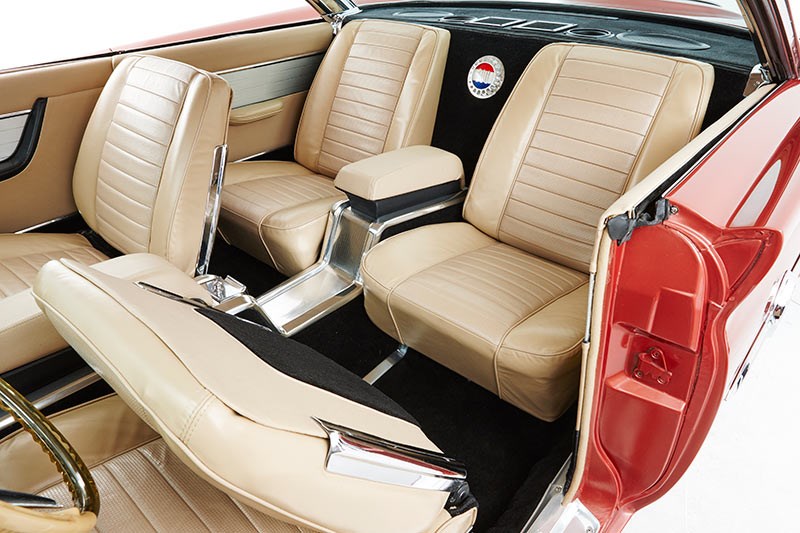 1960 Chrysler 300/F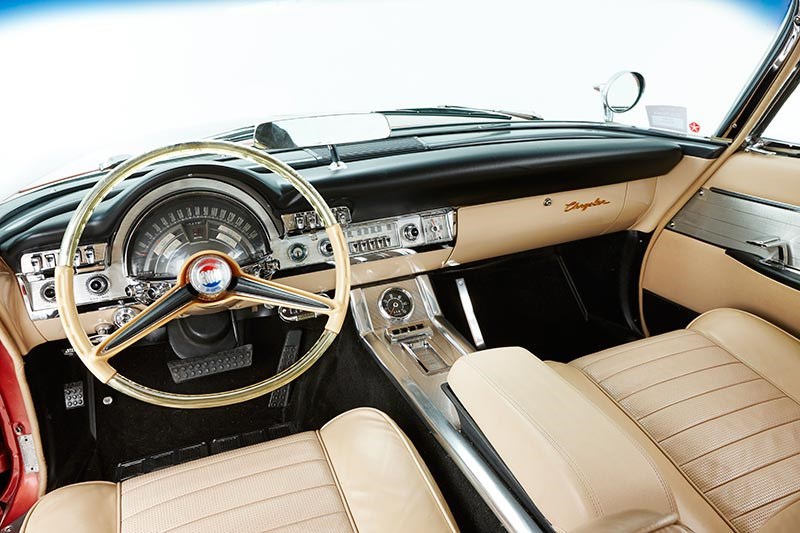 1960 Chrysler 300/F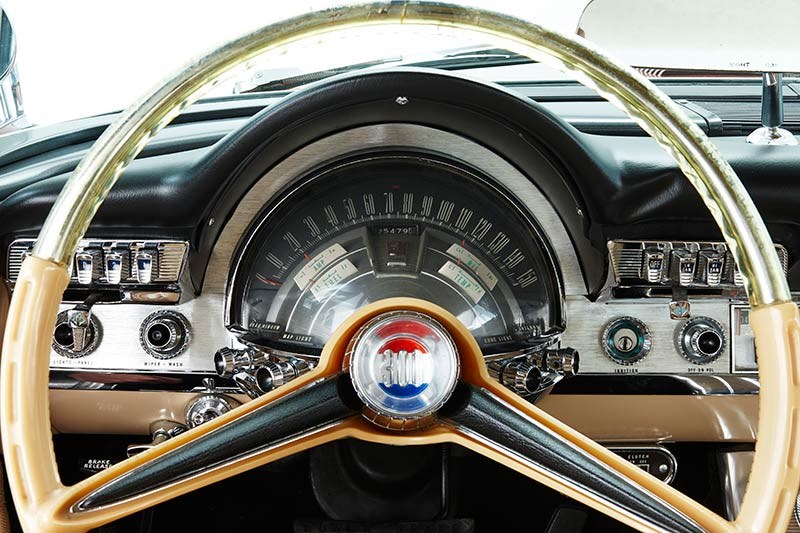 v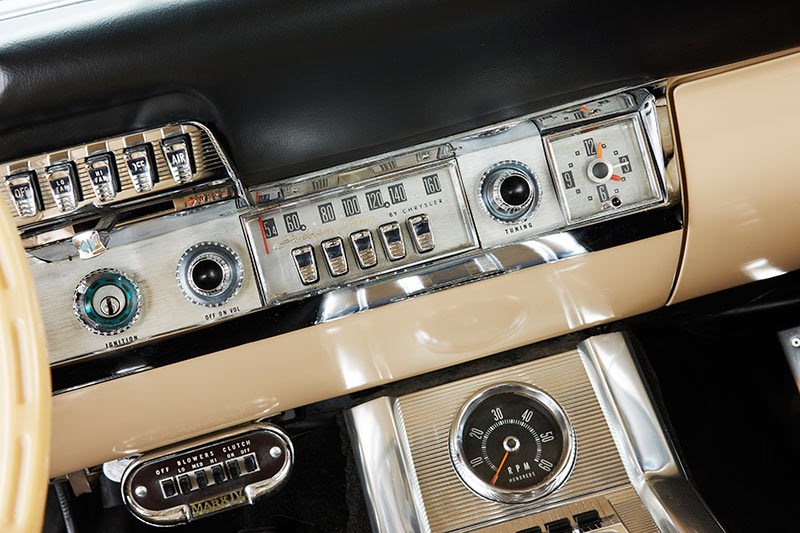 1960 Chrysler 300/F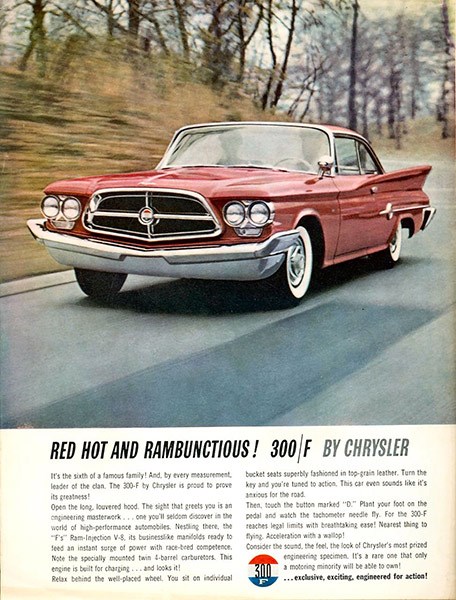 1960 chrysler 300/F ad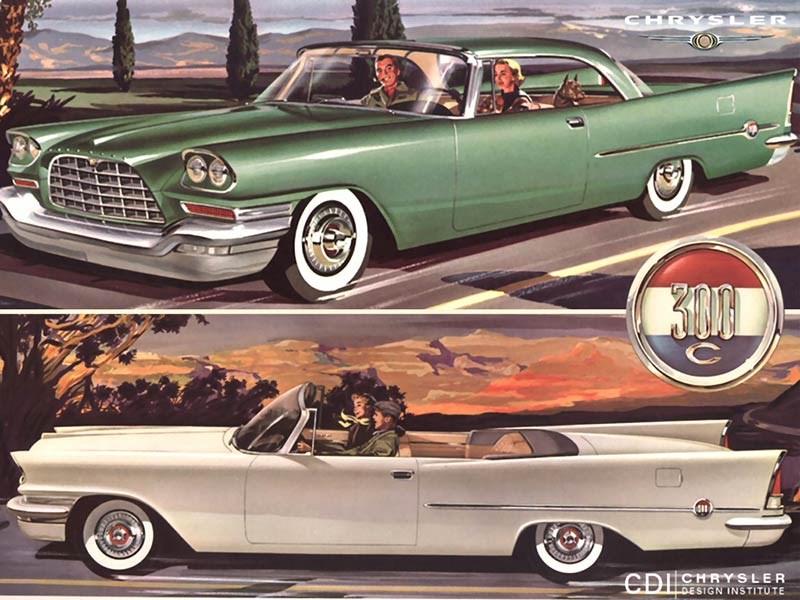 1957 Chrysler 300C ad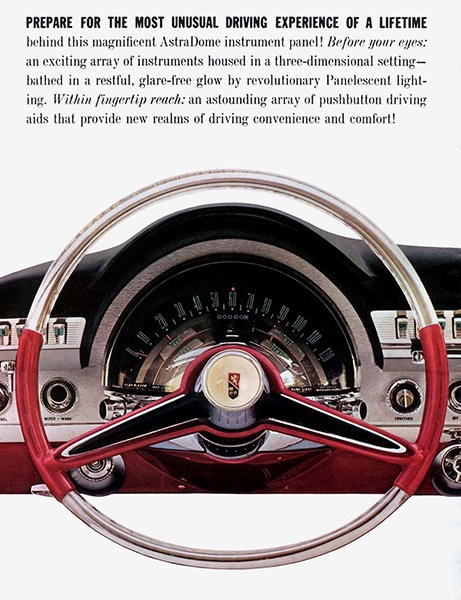 Chrysler 300 ad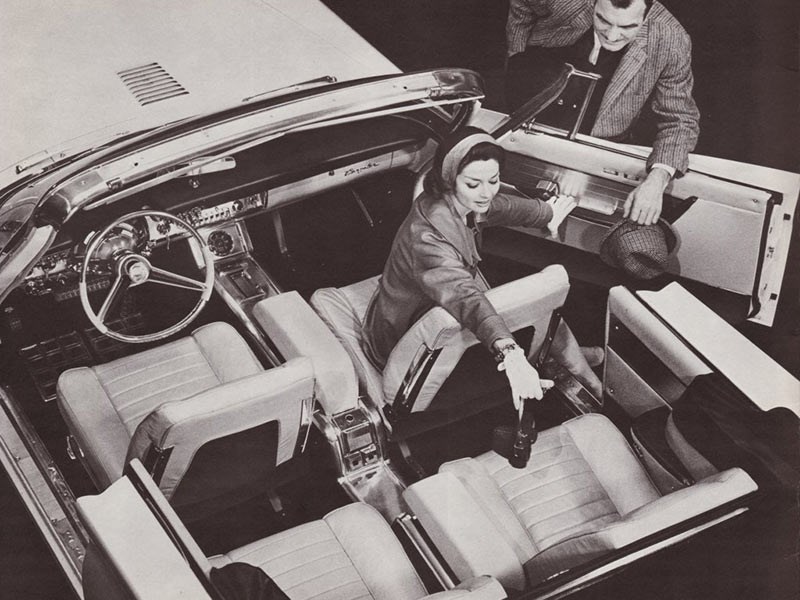 Chrysler 300/F ad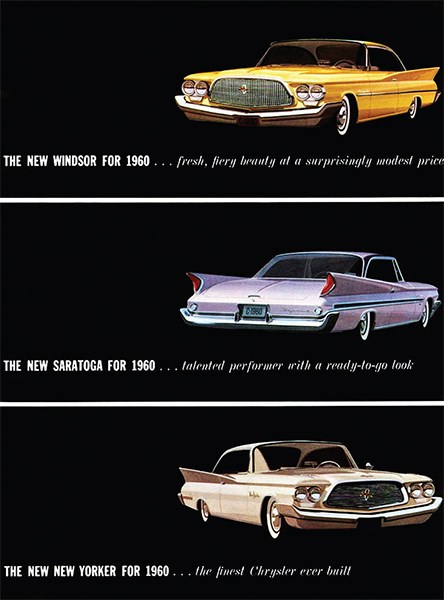 Chrysler model line

Red hot and rambunctious, Chrysler's 300/F was Mopar's middle-management missile
1960 Chrysler 300/F

THE MIGHTY 300/F
You have travel back to 1960 to get a sense of where this massive petrol-driven piece of sculpture – large enough to have its own postcode – came from. In the USA, the times were very different.
We're talking about a country throwing off the last of its World War II legacy, keen to enter a new decade and hopefully a new era when social norms were shaken up, apartheid (or at least the official version) was on the way out. Fuel was so cheap you could bathe in it. 
Republican and trusted WWII general Dwight D Eisenhower was concluding his presidential term and was, in the closest race in decades, replaced with Democrat John F Kennedy. Elvis Presley, Chubby Checker and Connie Francis ruled the airwaves – we're talking two years before the Rolling Stones had even formed.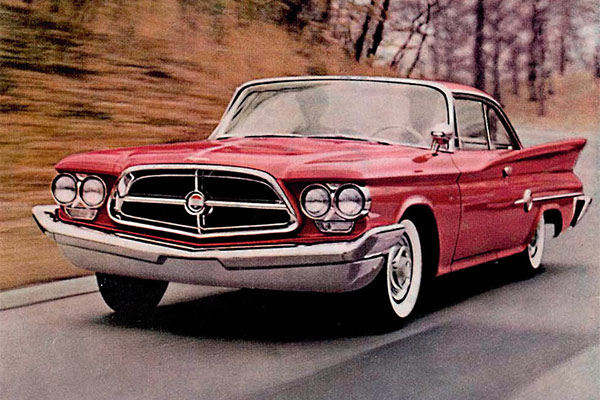 Away from all that excitement, long-serving Chrysler designer and team leader Virgil Exner was overseeing a very special project: the 300/F. This was the third and by far most flamboyant generation of the 300 series cars to date.
WHAT MAKES THE 300-SERIES CARS SO SPECIAL?
Before we head too far down the F road, let's have a look at what made the 300 letter series cars so special. Edmunds' car valuation service in the USA has a wonderful description of model gestation in corporate America: "Most cars emerge from a cauldron of corporate intrigue and dissolve back into a vat of recriminations and blame-shifting a few years later."
In the case of the 300 series, a 37-year-old engineer basking in the name of Robert MacGregor Rodger convinced the bosses at Chrysler that it was time to showcase a more powerful version of the existing 331 cubic inch Hemi (introduced in 1951 and widely known as the Firepower). The powerplant had already enjoyed some spectacular race success and Rodger's belief that one with some mods such as a cam, solid lifters, dual four-barrel carburetors and an 8.5:1 compression ratio could make a user-friendly 300-ish horses – considerably up on the 180 produced by a fairly mild original with a single two-barrel carb.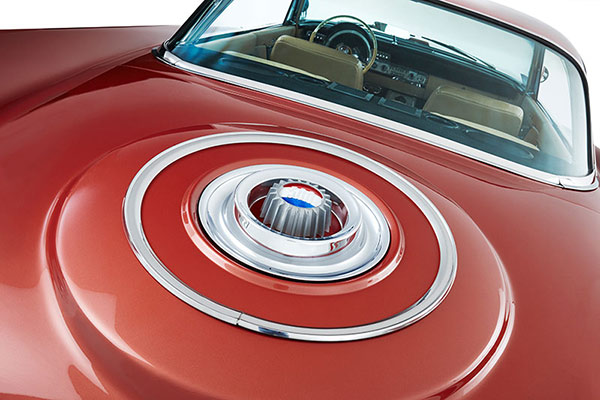 We're told that there was stuff-all budget – certainly not enough for a clean-sheet design – so the 1955 car had to be cobbled up with as many existing resources as possible. The story goes that the first model was essentially a nose from an Imperial matched to a New Yorker two-door body shell with Windsor rear quarters. With some cleaning up from Exner, the design went on sale with a distinctive brutish set of lines that will never be accused of looking elegant.
It proved to be a seriously quick car. Tests of the day claim a top speed approaching 130mph (210km/h) and a zero to 60mph time of 7.4 seconds. A gent called Carl Keikhaefer – the founder of Mercury Outboard – set up a privateer team of 300s to contest Nascar. Those were the days when the category was for production cars with some very basic safety mods.
The team severely embarrassed Ford and GM, taking the championship for that year and generating some sales interest. It was enough to convince Chrysler to keep the model going.
In 1956 the 300/B was born – essentially a 1955 model with more elaborate tail-lights and a beefier 354 cubic inch Hemi in the snout, claiming a very serious 340 horses. You could also get the competition version, with a 10:1 compression ratio and boasting 355hp.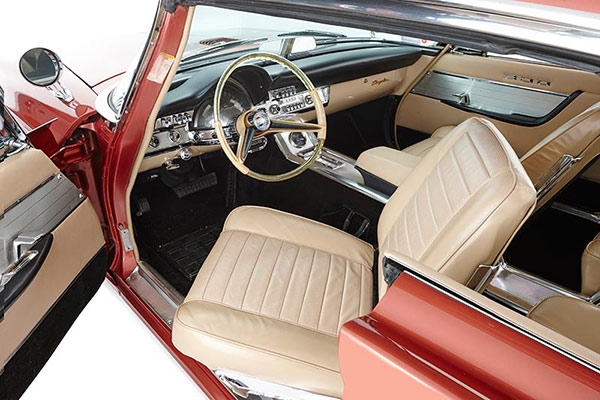 For many it was generation two, starting with the 300/C of 1957, that really set the tone for this series of killer coupes. Based on a new chassis featuring torsion bar front suspension (a feature Chrysler used for years), this car started the whole upswept and massive fins combination. Exner is said to have described it as being part of a corporate "Sweptline" look.
Under the bonnet, the Hemi had now grown to 392 cubic inches (6.4 litres) offering 375 or 390 horses. The former generally scored the three-speed pushbutton TorqueFlite auto while the big bangers mostly came with a three-speed manual. You could also, for the first time, order a convertible version in what had become a seriously expensive (just over $4900 for the hardtop), luxurious and high-end car.
A brief and unsuccessful flirtation with Bendix fuel injection marred the otherwise good record of the 300/D of 1958. The handful of cars affected were soon converted back to carburettors. In that form, the faithful 392 claimed 380 horses. There were a few cosmetic changes, but this model is probably significant for being the last hurrah of the Hemi name in a 300-badged car for more than four decades.
For 1959, Chrysler quietly launched then 300/E. At a quick glance you wouldn't pick the visual difference between it and the D. However under the bonnet the new-gen Wedge-head or Golden Lion (or "lion-hearted" in Chrysler-speak) V8 was dropped in. Displacing a distinctive 413 cubic inches (6.8l) it claimed an identical 380 horses (260kW) to the powerplant it replaced. This was the grunter that took the car into the new decade.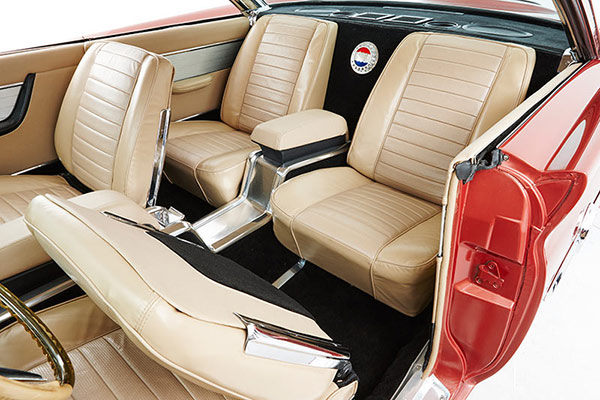 NEW DECADE
Now, finally, we stagger into the shiny new decade – the sixties. The big news was the adoption of a unitary construction for the 300/F – gone was the traditional chassis and body.
The powerhounds out there may have been a little disappointed to see the ultimate output figure for the 413 Wedge drop slightly to 375, but the boffins in the engineering department promised a lot more low and middle range grunt thanks to ultra-long Cross Ram intake tracts.
By all reports it worked. All two tonnes of the monster could get up and go at a startling rate, and now it got to cruising speed (85mph-plus was recommended by one road-tester of the day) a whole lot easier.
You could nevertheless order a hi-po version, with higher compression and claiming 400 horses, though only a few were made. They could be ordered with a four-speed French made manual which was far from a universal success.
Stick your head under the bonnet of these fin-fests and you're confronted with a spectacular sight that you'll never mistake for another engine. The Cross Ram design effectively sites the carbs out as panniers, with the distinctive crossed inlets dominating the scene. The throttle linkages can be entertaining to set up, but owners reckon it's worth it.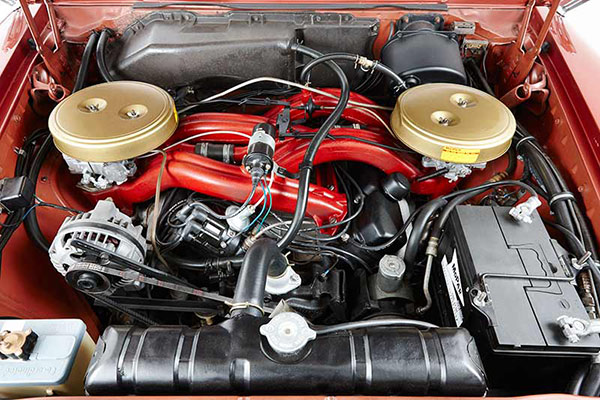 The engine bay is dramatic enough, but that pales a little compared to the cabin. In an F, you're presented with a giant stem to stern centre console, surrounded by huge lounge chairs – there's no other way of describing them. The front ones not only swivel for easy access, but have electric adjustment.
"Astradome" is not a term you hear these days when it comes to instrumentation, but that's how Chrysler made the driver feel good, with major clocks in a dedicated 'floating' binnacle surrounded by lesser gauges.
Air conditioning was a dealer-fit option (this one has it), while you had power everything else, including windows, aerial and driver mirror.
Regarded as a good handling car in its day – albeit by giant American land yacht standards – it was a predecessor to the fast and feisty machinery you see at the top end of numerous manufacturer catalogues today. The term Grand Tourer very definitely applies.
OWNER DAVE'S STORY
Owner David Portelli, the President of the Smokin Aces Rod & Muscle Club in Melbourne's west, reckons he got his car more by osmosis than design. He wasn't initially targeting this model, but the more he researched, the more he wanted one.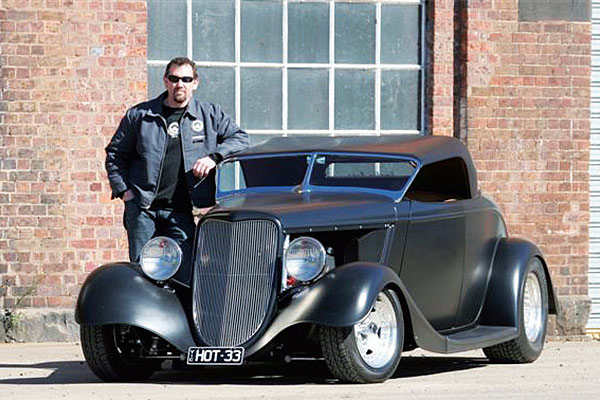 "I found it in Michigan," he explains. "I was tempted to go over there but didn't have the time available. I got a couple of people to have a look at the car over there, just to make sure. Finally we got it after a lot of to-ing and fro-ing, emails and phone calls.
"It's been pretty much fully restored. A pretty big job.
"Sourcing unique parts was the most painful bit. I've done restorations in the past and, normally, tracking down the parts is part of the fun. But these, my god!
"There's only a limited number of people who stock these old parts in the States and, once you've found it, they're asking an arm and a leg. You've got no choice. They're big-dollar cars because they're big dollars to restore.
"The hard-to-find parts include trim, interior in general. These are cars that they made 960-something of (964 hardtops and 248 convertibles – Ed), so why would you have many spare parts for them? You've got that to contend with and there's probably only 180 or so left in the world. The registry shows less than that. I think there are about three in Australia these days.
"I like the rarity of it. I've got a Mustang as well, but so does everyone else. That's what attracted me, as most of the Mopar stuff does, because not everyone has got them."
Why does Dave love it? "The sheer size of it, and the motor. It's got a 413 big block in it, Cross Ram, which is just amazing. The size of it, the fins, the interior, being a four-seater. You've got a six-metre car and you can only fit four people in it!
And on the road? "It's like riding on a cushion of air, and it's got power. It's not just for cruising, you can put your foot to the floor and it will go. But along the freeway, you don't feel the bumps, it's a giant cushion.
"They just knew what they were doing – unbelievable."
SPECIFICATIONS
1960 Chrysler 300/F
Engine: FirePower 413ci OHV V8, dual four-barrel Carter carburettors
Power: 279kW @ 5000rpm std
Torque: 671Nm @ 2800rpm std
Gearbox: 3-spd TorqueFlite auto (opt 4-spd Pont-a-Mousson man), RWD
Suspension: Independent, control arms, torsion bar coils (f); semi-elliptical leafs (r)
Brakes: four-wheel drums
Weight: (kerb) 1936kg (h/top), (1954kg conv)
0-100km/h: 7.5sec (approx)
Qtr mile: 16sec @ 146km/h (Road & Track mag)
More info: www.300f.com.au
Unique Cars magazine Value Guides
Sell your car for free right here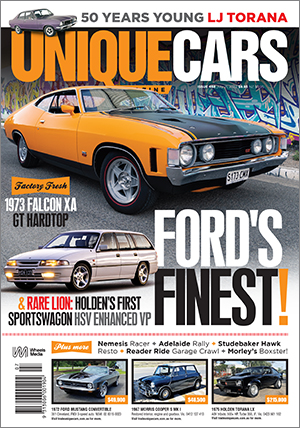 SUBSCRIBE TO UNIQUE CARS MAGAZINE
Get your monthly fix of news, reviews and stories on the greatest cars and minds in the automotive world.
Subscribe