Ford Falcon Wild Violet XY Fleet review
---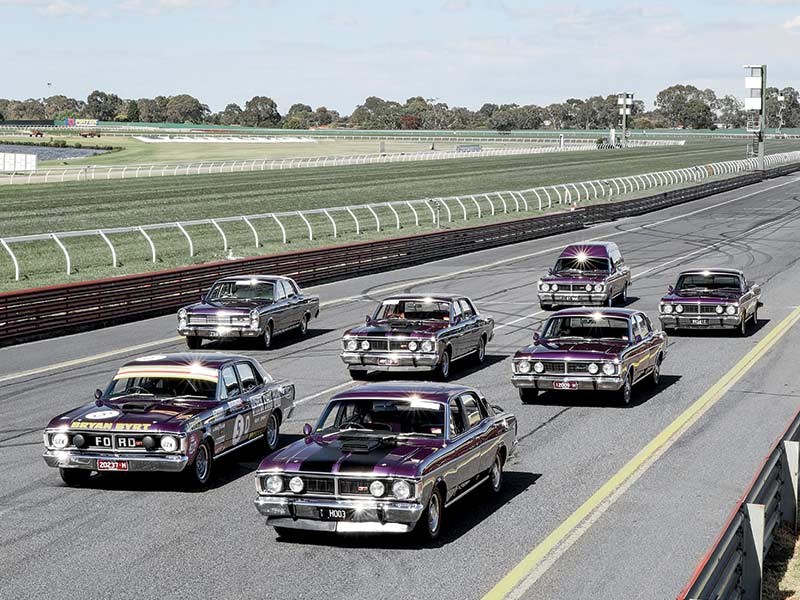 Ford Falcon Wild Violet XY Fleet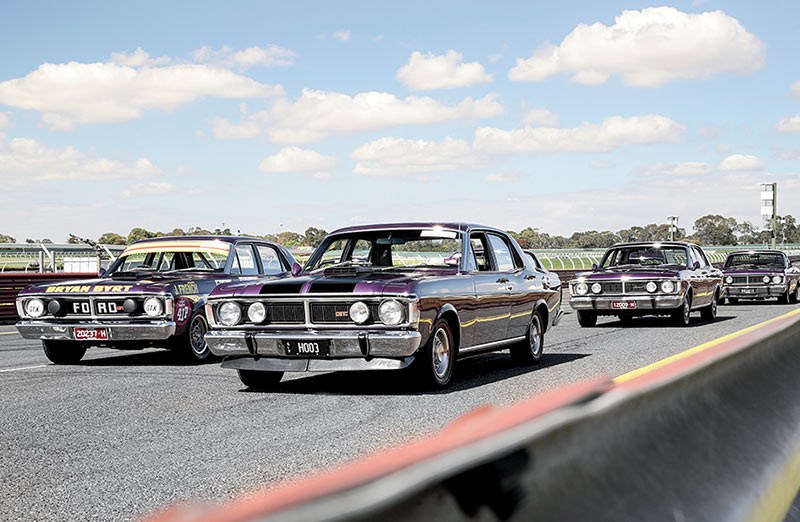 Ford Falcon Wild Violet XY Fleet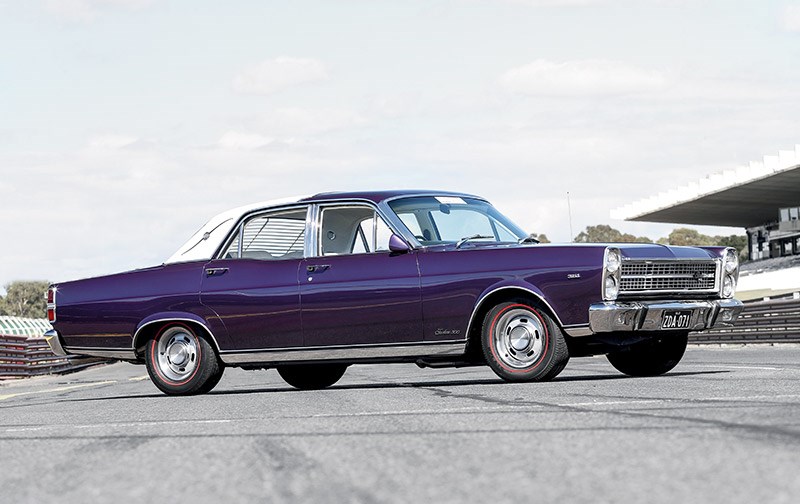 Darren's K-Code ZD Fairlane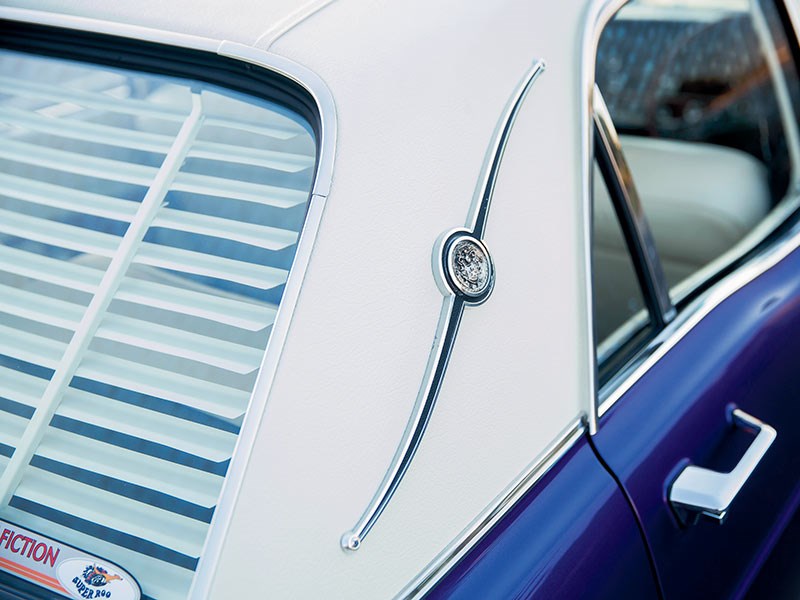 Darren's K-Code ZD Fairlane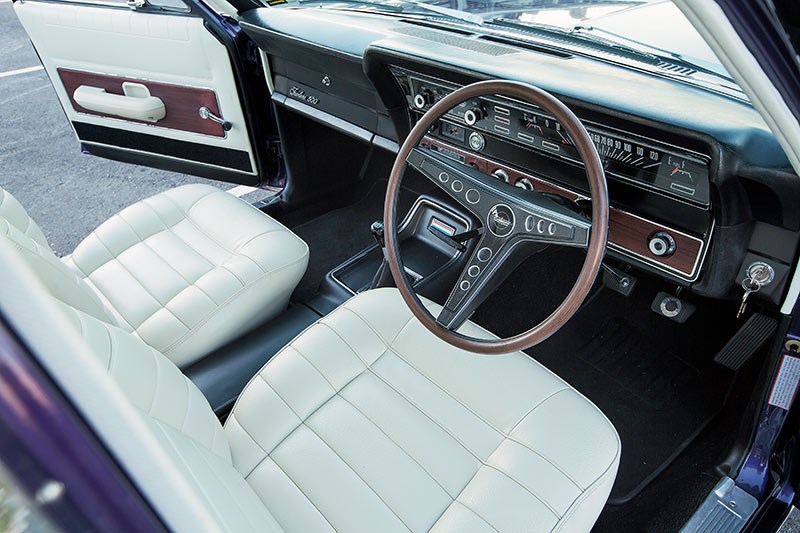 Darren's K-Code ZD Fairlane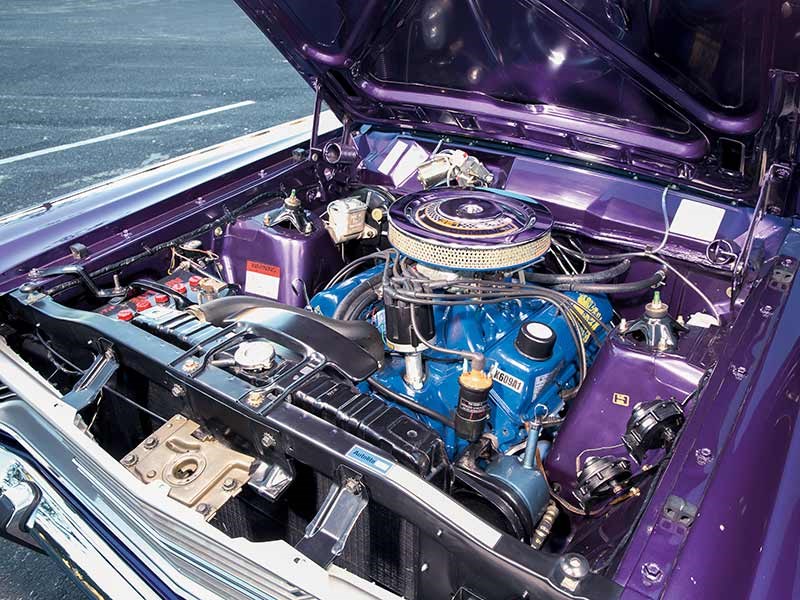 Darren's K-Code ZD Fairlane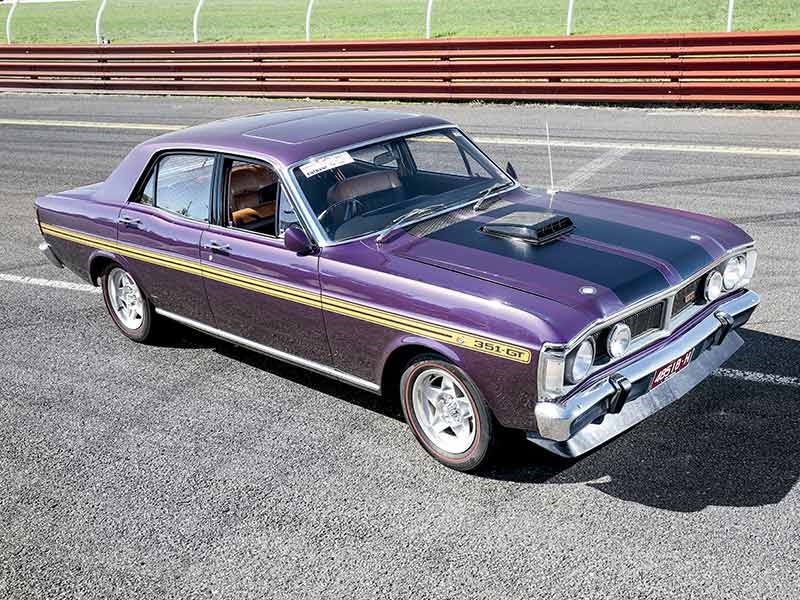 Louis Poupos' K-Code Falcon XY GT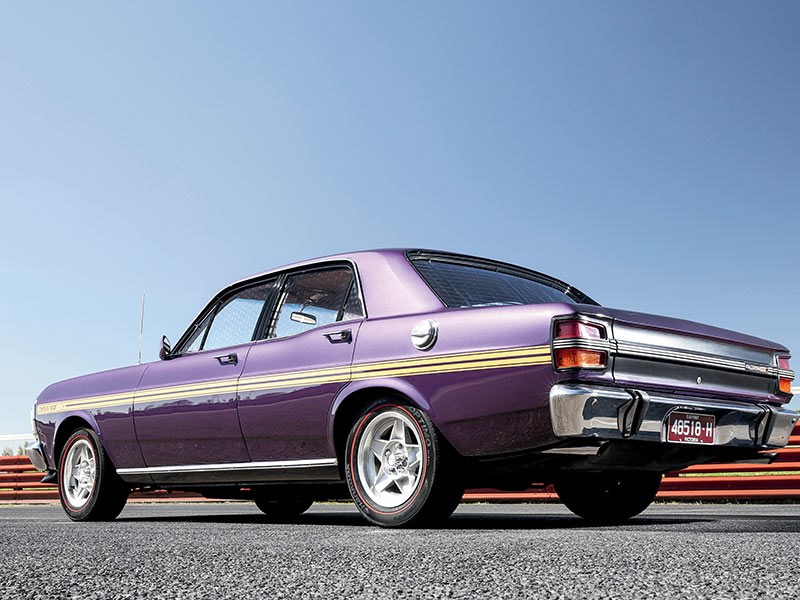 Louis Poupos' K-Code Falcon XY GT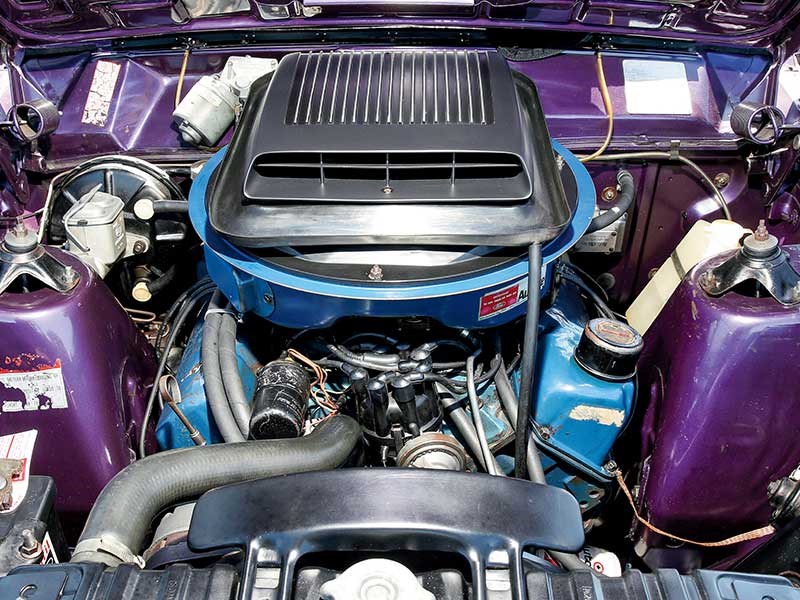 Louis Poupos' K-Code Falcon XY GT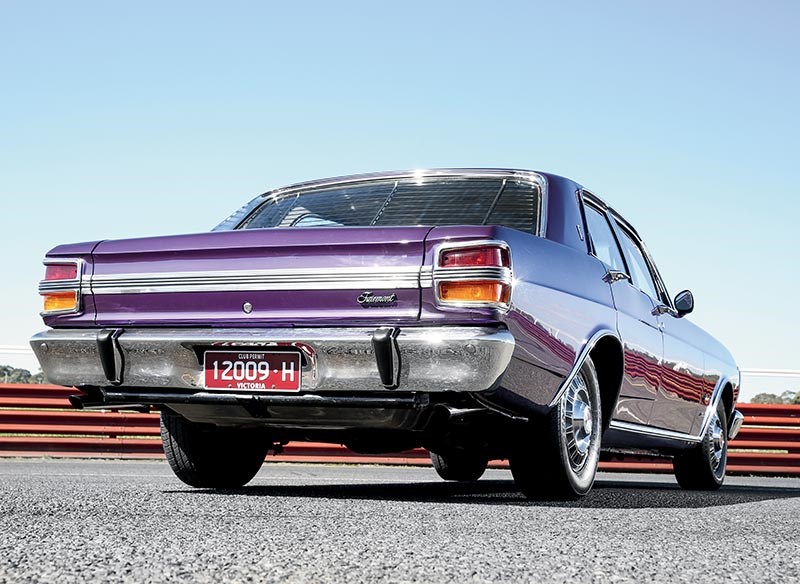 Ivan Arlavi's K-Code Falcon XY Fairmont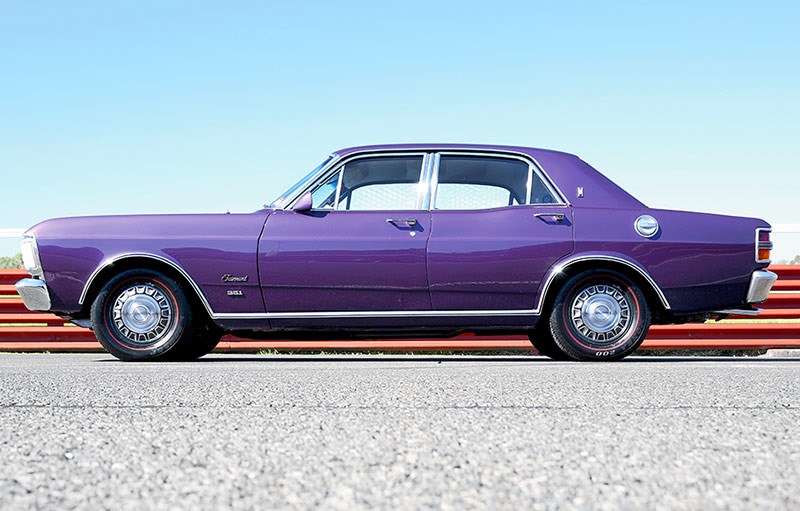 Ivan Arlavi's K-Code Falcon XY Fairmont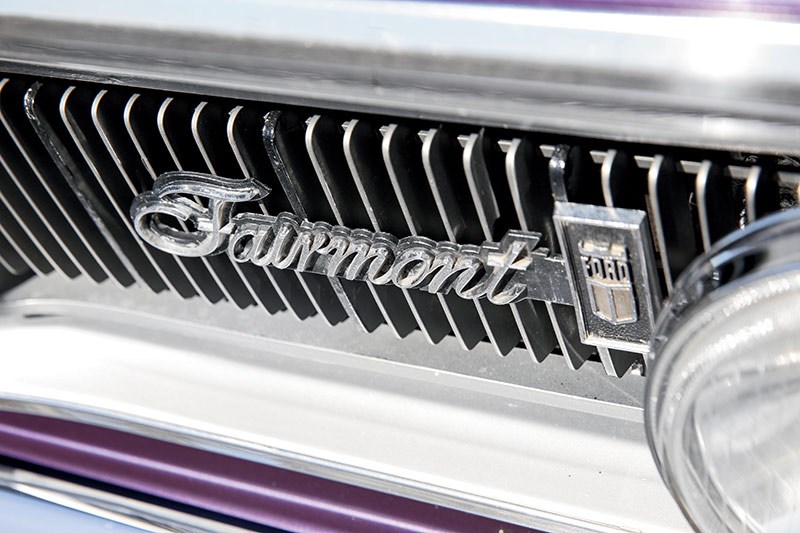 Ivan Arlavi's K-Code Falcon XY Fairmont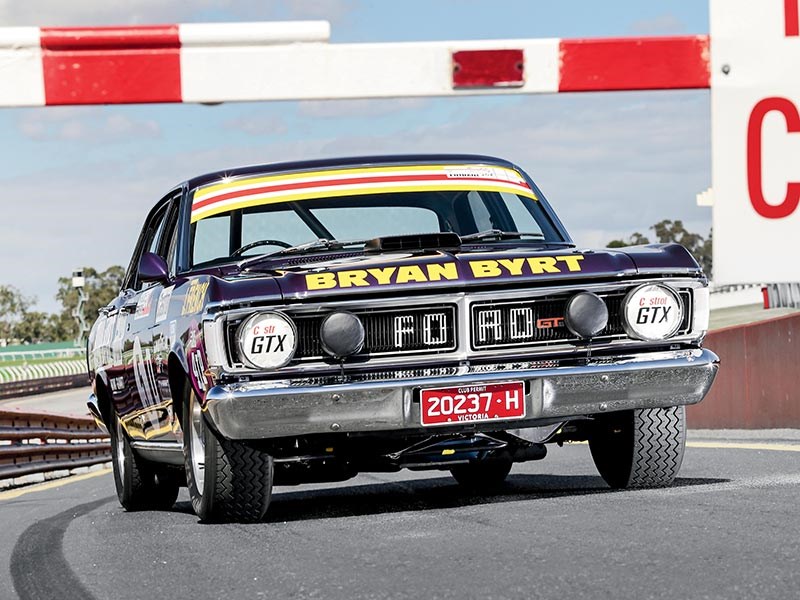 Leo Khouri's Bryan Byrt Ford XY GTHO Phase III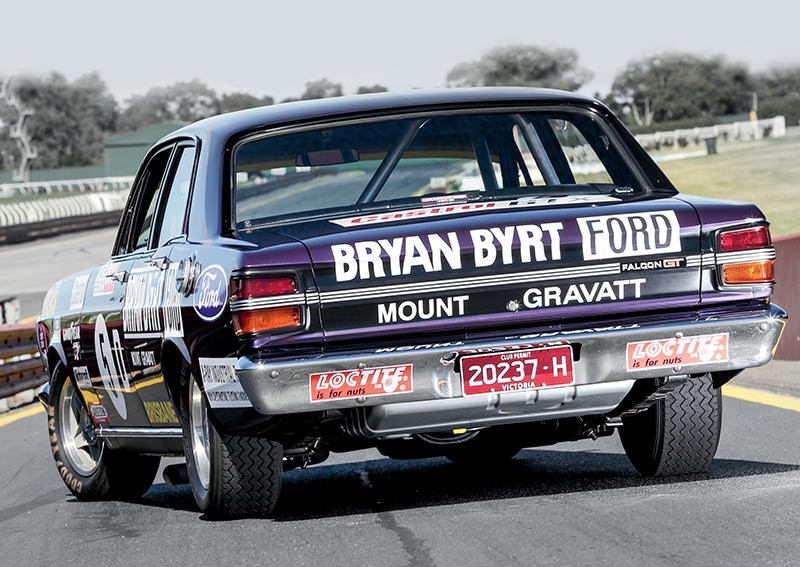 Leo Khouri's Bryan Byrt Ford XY GTHO Phase III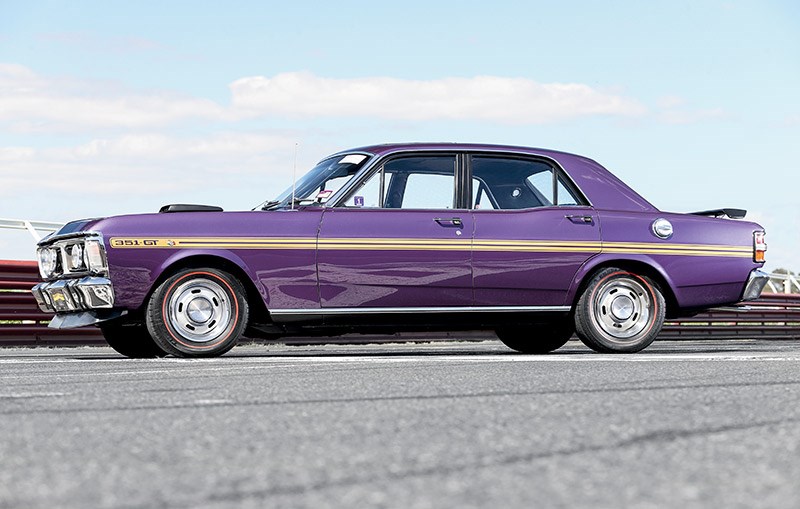 Alan Haynes' Falcon XY GTHO Phase III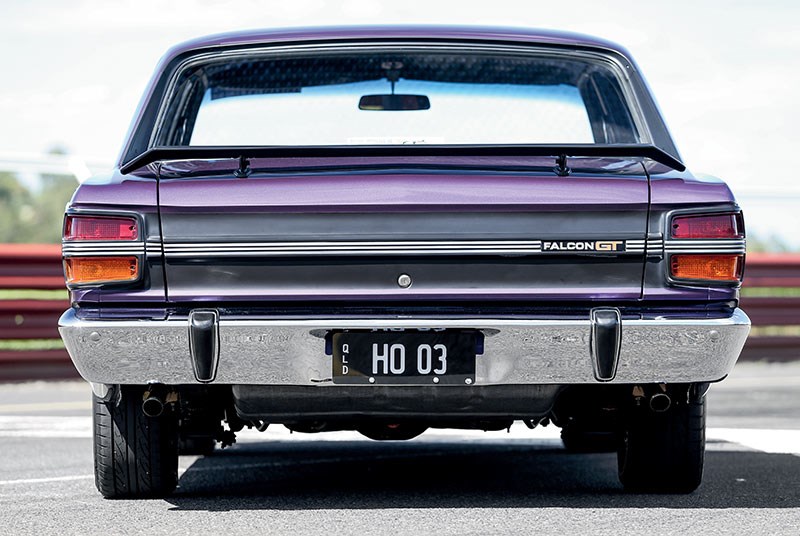 Alan Haynes' Falcon XY GTHO Phase III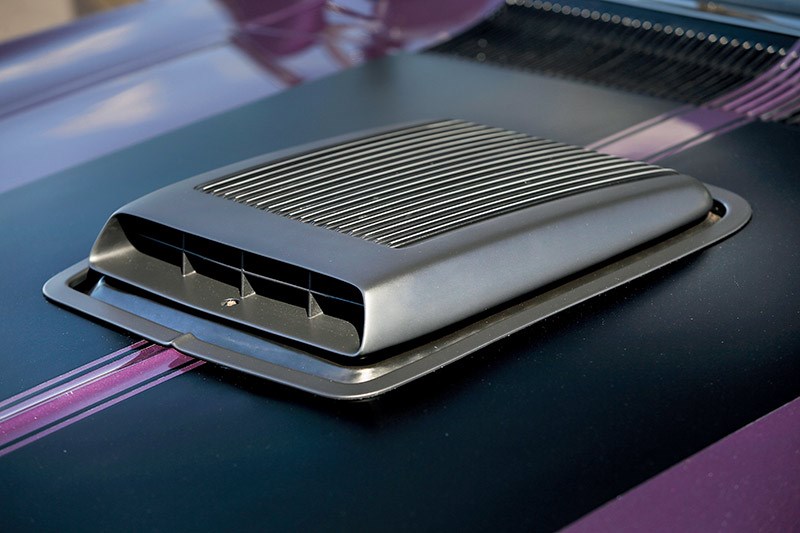 Alan Haynes' Falcon XY GTHO Phase III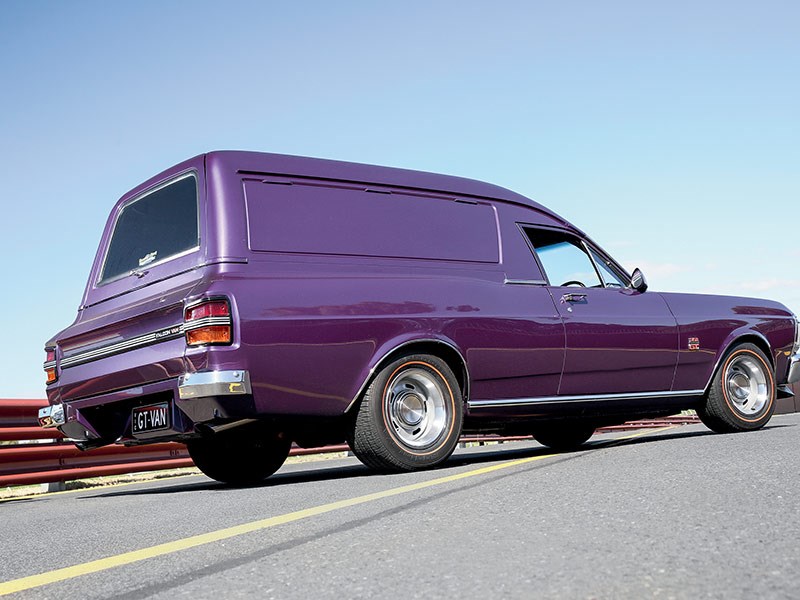 Bobby Dunlop's 'Tribute' K-Code XY GT Panel Van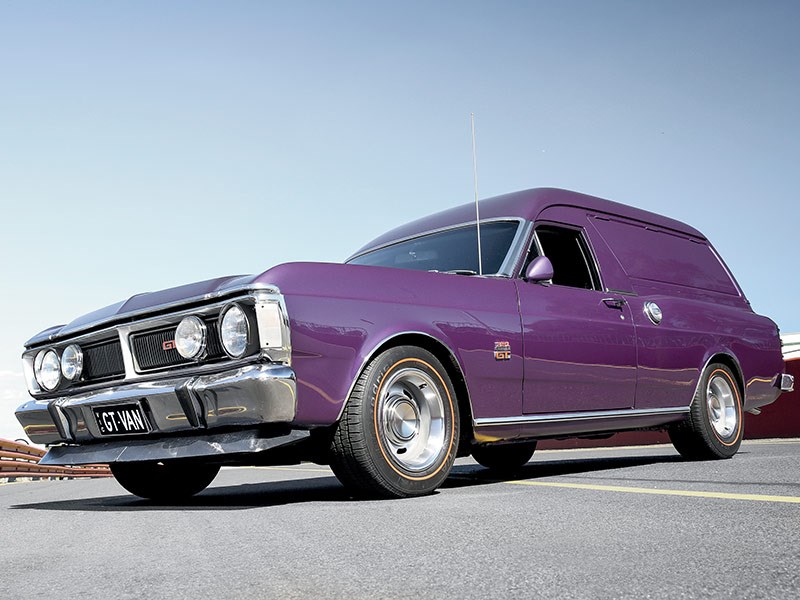 Bobby Dunlop's 'Tribute' K-Code XY GT Panel Van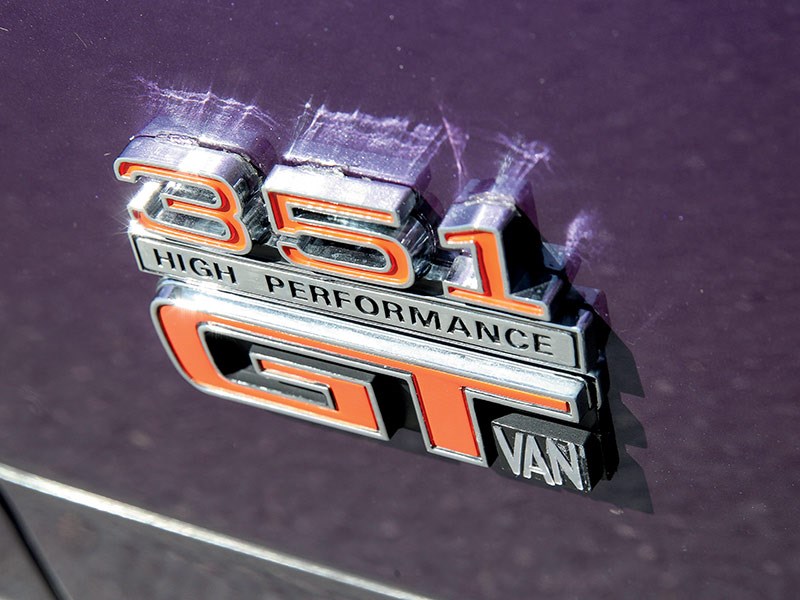 Bobby Dunlop's 'Tribute' K-Code XY GT Panel Van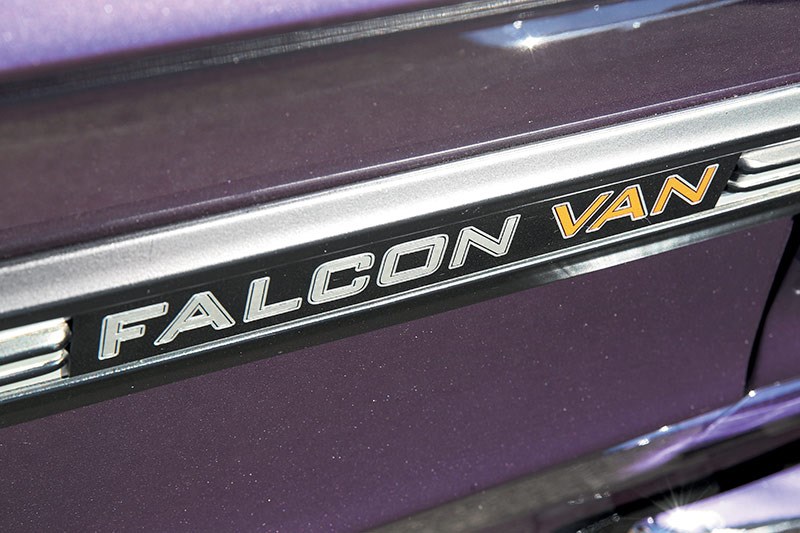 Bobby Dunlop's 'Tribute' K-Code XY GT Panel Van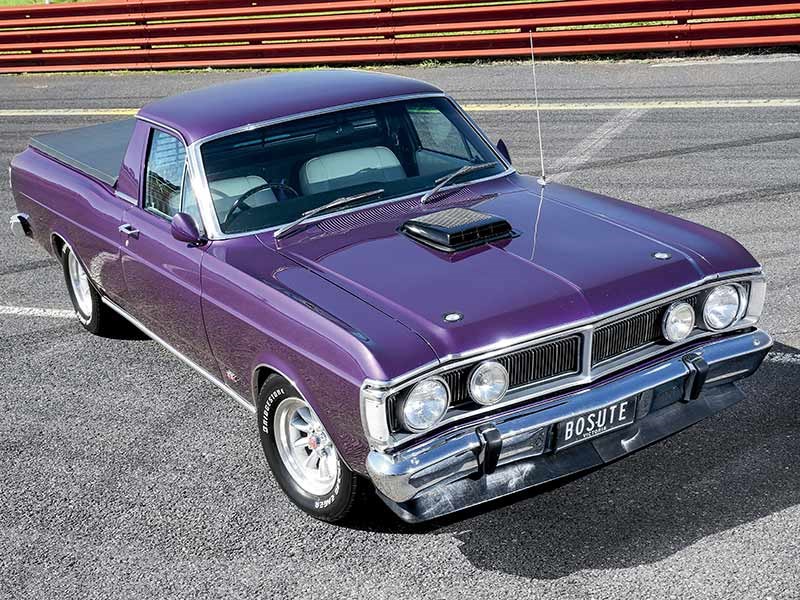 Tracey Dunlop's K-Code XY GT Ute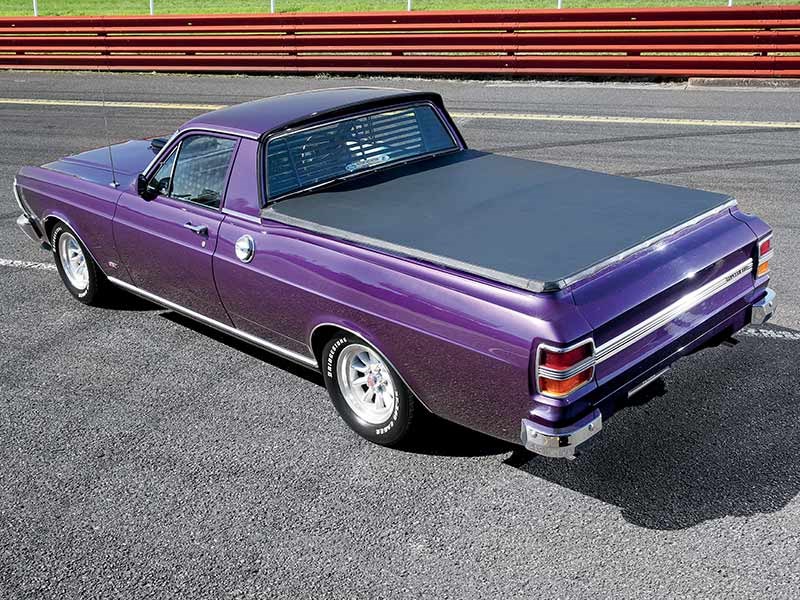 Tracey Dunlop's K-Code XY GT Ute

They are the rarest of Ford's XY Fleet, but we corralled seven pristine purple examples of Broadmeadow's best at Sandown Raceway during the 16th Falcon GT Nationals
WILD VIOLET XY FLEET
The Swinging Sixties had been over for a year when Ford unleashed its new XY Falcon range on Australia and garnish new colours were still 'in'. The hue that perhaps caused the biggest hue and cry was Wild Violet. If you were hip, purple was cool but if you were a blokey Aussie you wouldn't have a bar of it recalls Bobby Dunlop, who bought his first K-Code Wild Violet XY GT panel van in 1971 when he was a young tradie.
"It wasn't good to be seen in a purple vehicle back then," he laughs.
That colour discrimination might explain why only 15 Wild Violet XY GTs and six GT-HOs out of a total production run of 1857 were built and why just three purple K-Code panel vans rolled off the line, none of them official models but specially ordered by Ford execs. Bobby managed to get his hands on one of them and he's now the go-to guy for these sought after vehicles.
'Wild Violet Bob' saw the car he wanted in a newspaper ad and it was described by the dealer, Duhig Ford, as an XY GT panel van, even though its ID tag didn't back it up. He worked three jobs to buy that car. It had originally been ordered by the boss of Ford's paint division which is ironic because, Bob says, Ford had problems with Wild Violet paint breaking down and had to repaint many cars under warranty. And that's probably why the colour was discontinued after the XA.
Leo Khouri, another passionate collector, has been on a similar Ford journey which culminated in buying what he believes is the ultimate Wild Violet Falcon. It's the Bryan Byrt Ford XY GT-HO Phase III raced to second at Bathurst in 1971 by Phil Barnes/Bob Skelton and second in 1972 by John French.
"I don't consider myself owning the cars, I believe it's part of the journey for their next life. Hopefully the next lot of people will appreciate what we've done in keeping the heritage of true Australian muscle.
All these owners are shrewd investors, some of these cars are worth mega bucks and will no doubt appreciate in time, but more than that they share a passion for cars from an era that will not be repeated. You could call it a purple passion.
Meet our Wild Violet XY owners: 
K-Code ZD Fairlane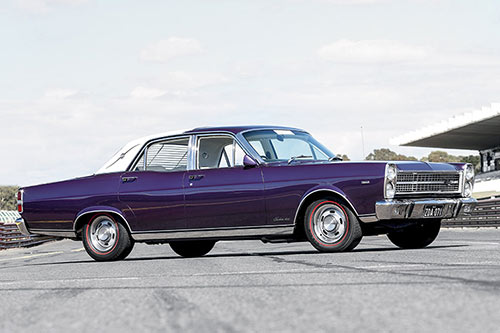 Darren:
It's a very, very rare eleventh-month 1971 K-Code car. A mate of mine found it as a painted shell with a lot of new old-stock parts and put it all back together minus the original Continental roof, which I've since put on.
I've had a few HOs in my life and still have a couple of them tucked away, but this is the first ZD Fairlane I've owned and I only bought it because of its rarity.
---
K-CODE XY GT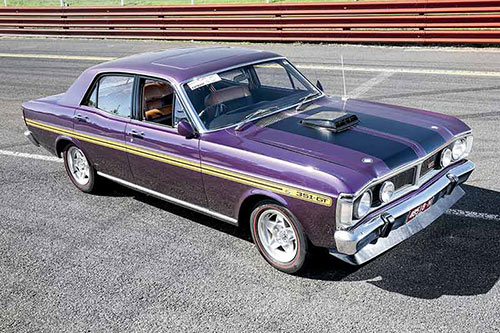 Louis Poupos: 
It was a lifelong dream to own a GT. This car has a good history. It changed hands quickly a couple of times before I bought it but they were just minders. It's a credit to those two early owners that it has survived so well. 
It's my first collector car and I like everything about it. I had a person stick his head in the window at a servo and say, 'Mate, that is a great car, is it the real thing?' And what feels good is I am able to say, 'Yes it is'.
---
K-CODE XY FAIRMONT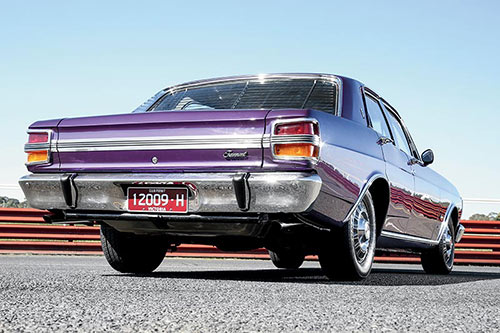 Ivan Arlavi
My Fairmont is an original 1971 XY Fairmont. Wild Violet Fairmonts are rarer than GTs and HOs and I've never seen another one. And I love the purple.
It's pretty much original and has been driven every day. People comment on the fact that it's not a GT replica.
---
BRYAN BYRT FORD XY GTHO PHASE III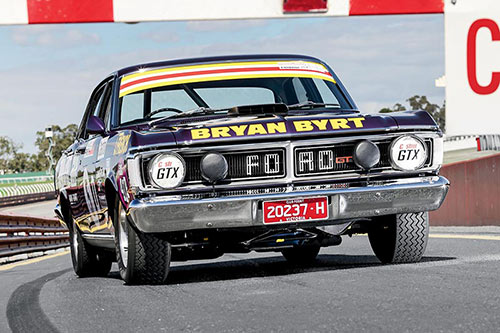 Leo Khouri
This car was runner up at Bathurst in 1971 and '72 and was purchased from David Bowden around 2005 as part of a three-car deal which included a Monza Green Phase III which we restored and still have.
The car has had a two-year restoration to the way it was when it raced. If you have a collection of pretty good Fords you have to have a decent race car and I believed it was the best of the best.
---
XY GTHO PHASE III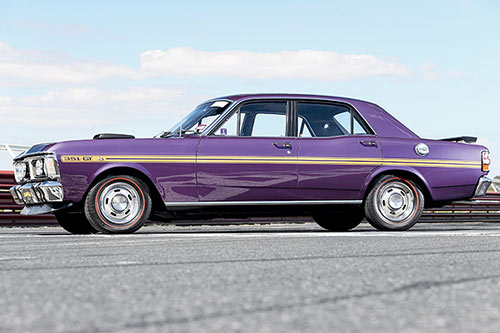 Alan Haynes
This car was for sale just at the end of the GT boom about five years ago but I think everyone had bought their $700,000 cars by then and were all sitting back. 
I was told it was the best car around because it was unrestored with matching numbers. The biggest thing about the car is the combination. I think only two Wild Violet cars were made with a sunroof and one was wrecked so it's a rare car.
---
'TRIBUTE' K-CODE XY GT PANEL VAN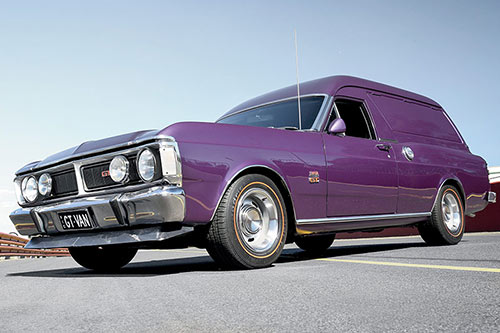 Bobby Dunlop
This car was built six years ago. It's a replica of my original K-Code factory GT van that I bought from Duhig Ford back in 1971. It has all the good stuff found on the GTs and we've done a few things to the car to tart it up to suit ourselves. 
People are going after vans [again] and doing them in various colours and a lot of guys are building vans to match their GTs.
---
K-CODE XY GT UTE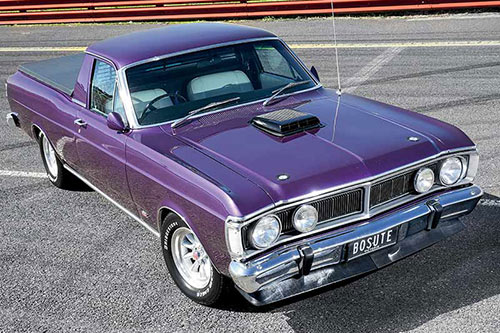 Tracey Dunlop
Dad (Bobby) still owns this car but I get to drive it on special occasions and I guess I'll inherit it. It's a genuine eighth-month 1972 car with factory white trim and a dealer-fitted shaker specified by its first owner, because technically shakers were only on GTs.
Dad did a full resto on it. I love this car. I get lots of reaction when I drive it. It definitely turns a few heads. Chicks make utes look good.
Read the full story in Unique Cars issue 376 on sale now.
Unique Cars magazine Value Guides
Sell your car for free right here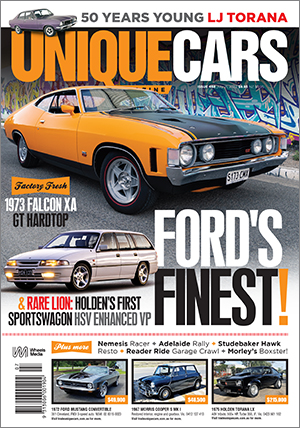 SUBSCRIBE TO UNIQUE CARS MAGAZINE
Get your monthly fix of news, reviews and stories on the greatest cars and minds in the automotive world.
Subscribe