1956 Packard Patrician review
---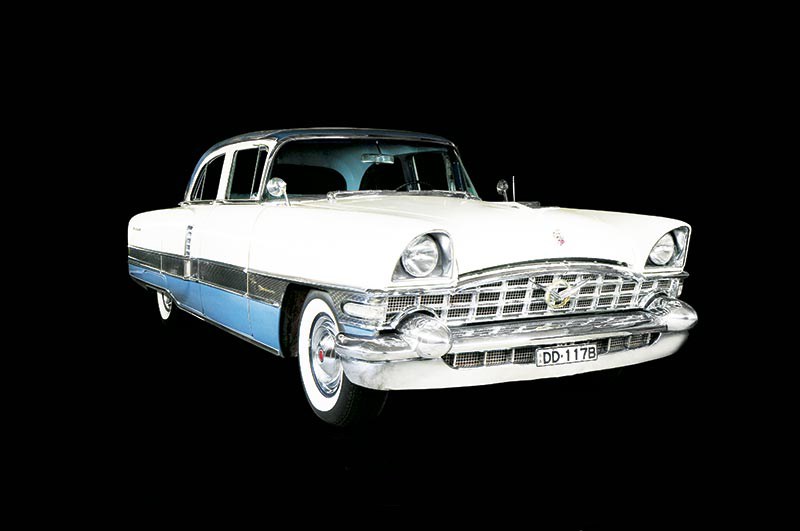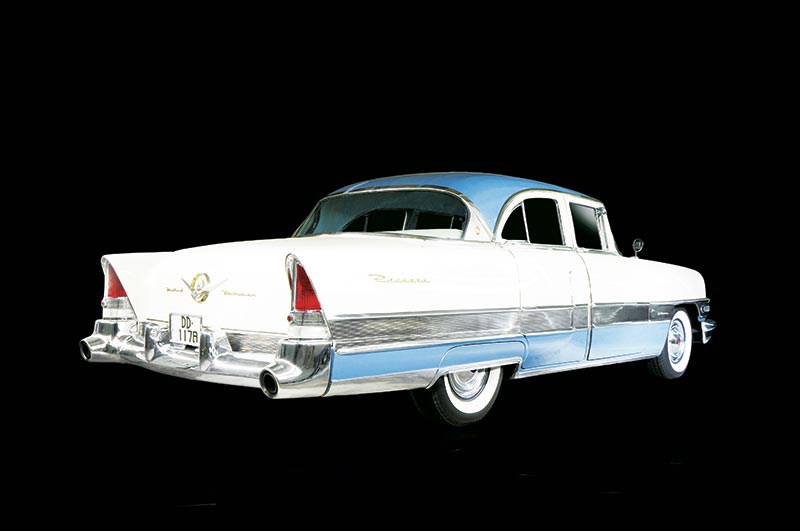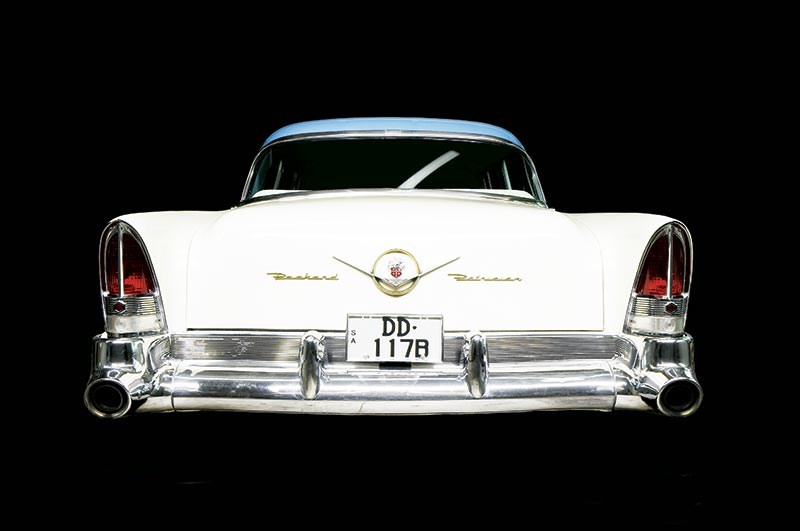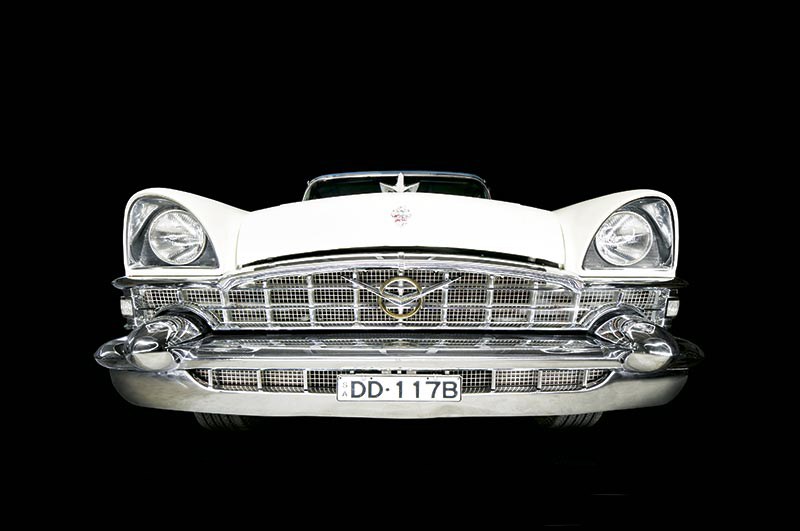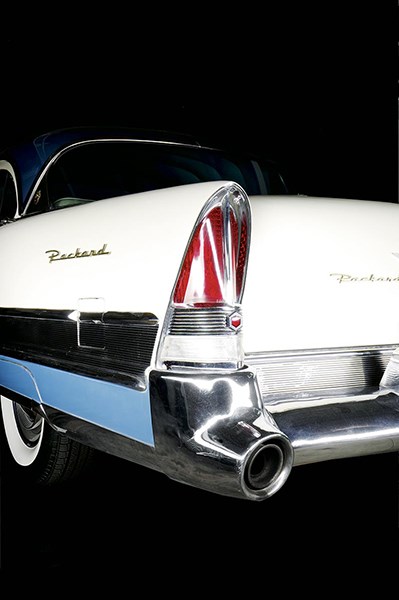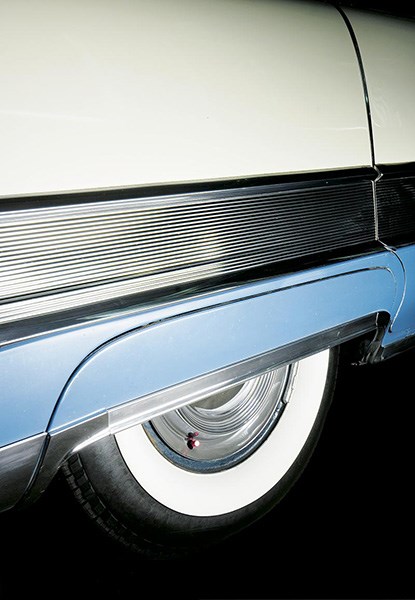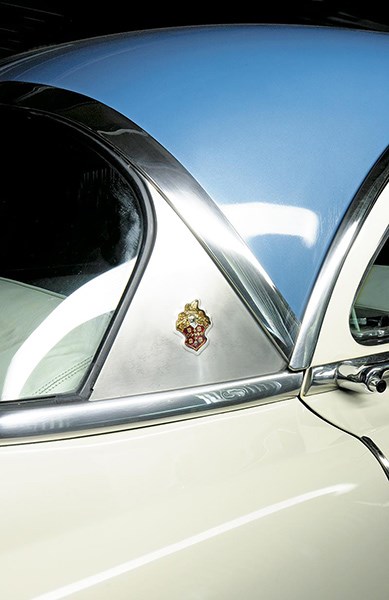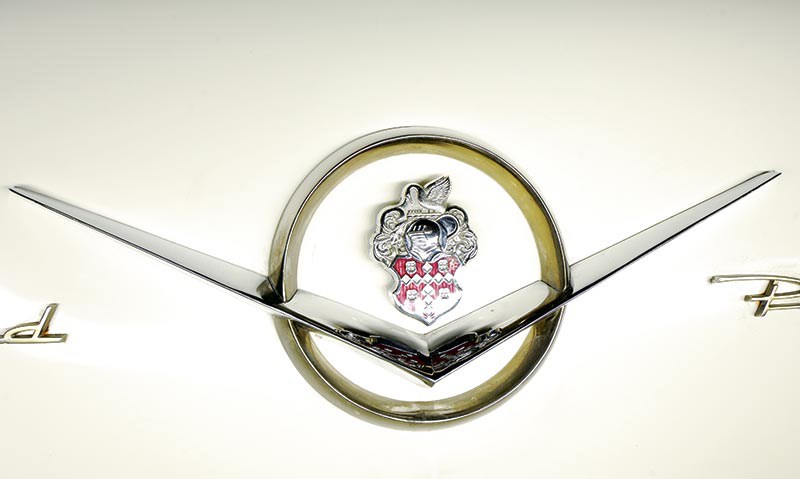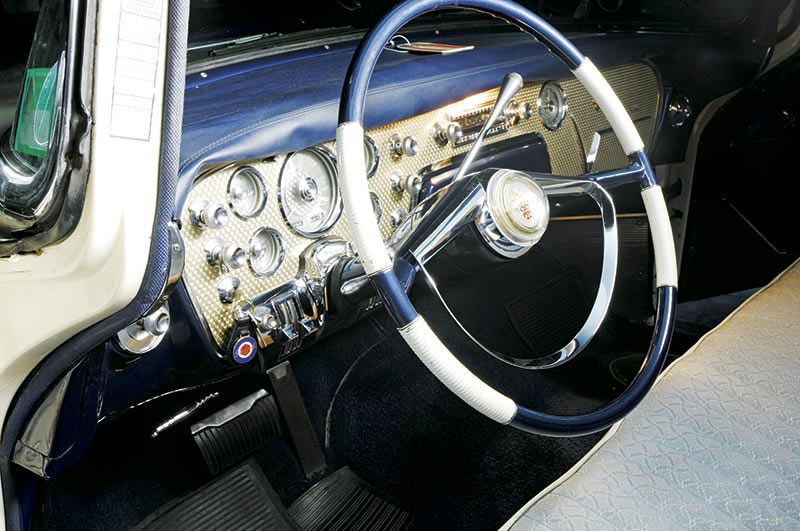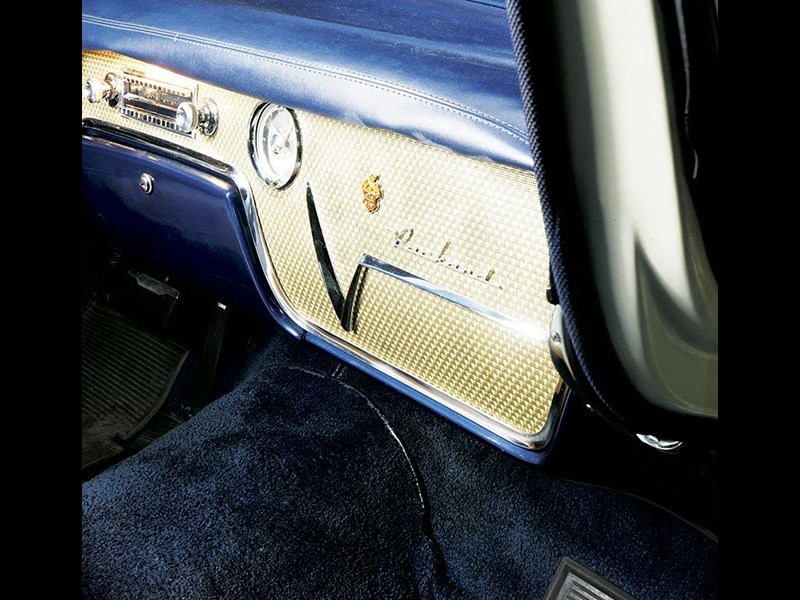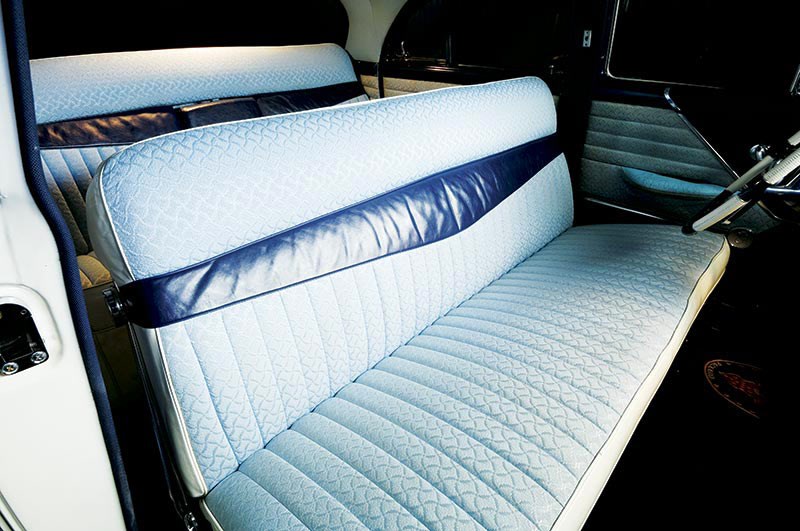 The Patrician exemplifies the final days of Packard - a marque that stole defeat from the jaws of victory
1956 Packard Patrician
Packard was once a proud name in the hierarchy of American car brands, taking on the best America – and the world – could offer, but by the 1950s the company was a shadow of its former greatness. The company that once dominated the luxury car market was tottering towards oblivion.
Before World War II, Packard had defied the odds and survived the Depression and later, when America entered the war, the company was perfectly placed to capitalise on lucrative defence contracts.
But staid post-war design (the widely disliked "bathtub" Packards) didn't help sales. Packard was the 16th best-selling brand in 1951 and again in 1952.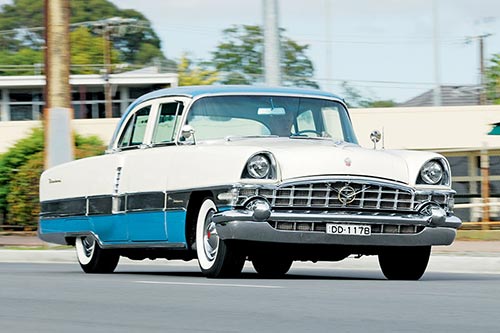 The 1951 redesign was a vast improvement and a genuine attempt to create a modern post-war car, but beneath the attractive outer skin was technology that fell far short of its main rivals. The antiquated L-head straight-eight engine was no match for Cadillac's overhead valve V8.
In 1955, the cars underwent another major restyle, this time by Richard A. Teague, finally gaining a modern overhead valve V8, innovative torsion level ride suspension and a redesigned chassis. The update included a more modern grille, hooded headlight housings and "cathedral-style" rear tail lights. A new trim at the base of the rear pillar gave the impression of a redesigned roofline. The new exterior trim made it a simple matter for Packard to offer two- and three-tone paint combinations, and the wraparound windscreen was state-of-the-art for the time.
But a combination of external factors made Packard's demise almost inevitable. A market slump in 1953 was made even worse when the Eisenhower government slashed spending in the wake of the Korean war, Packard not helping itself by purchased the ailing Studebaker in October 1954.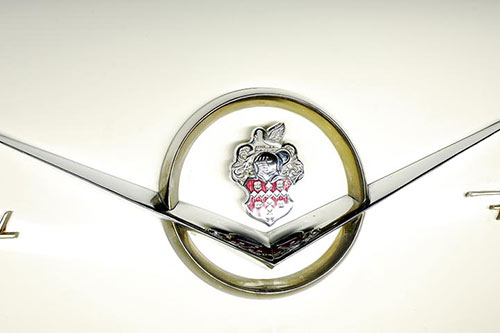 As the 1955 model year dawned, Packard's dominance over Cadillac as America's premium luxury brand was almost twenty years in the past. James J. Nance, appointed chief operating officer in 1952, was determined to take Packard even more upmarket and downplay the mid-level cars Packard had been forced to introduce in order to survive the Depression.
Packard played to its strength of innovation. The torsion beam suspension, known as Torsion-Level Ride, used a steel bar as a spring and received a rapturous reception in the press. Packard's new V8 had the highest horsepower rating of all the '55 models and the redesign cleverly disguised the 1951 underpinnings.
The 1955 Packards were officially unveiled on January 4, 1955. The Packard name was now restricted to only the most expensive cars to differentiate them from the junior Clipper model, which was advertised as being "built by Packard craftsmen".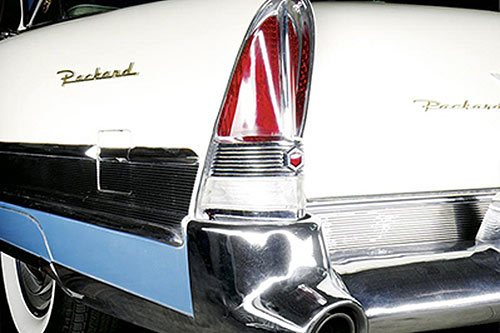 As well as a new engine, 1955 Packards got the new Ultramatic auto transmission. Packard's plan was to sell this to other independent automobile manufacturers to defray development costs, just as it did with some of its engines: American Motors contracted to take 85,000 Clipper engines. Helping contain costs, Packard was buying in some parts from manufacturers such as Hudson. For 1955, the Patrician was only available as a four door sedan and Packard managed to move 9127 of them – simply not enough to avoid the inevitable.
Packard applied itself to changes that made it look fresh for 1956, but which needed to be done on a shoestring budget. 1956 was the end of the line for the Patrician; only 3375 were sold.
By April 1956, operating losses were so substantial that banks were refusing to refinance the company's loans and that put a stop to retooling for the 1957 models which was expected to cost more than $50 million; money the company simply didn't have.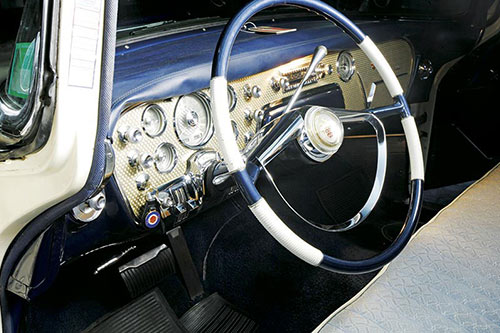 The last real Packard (before the company's products became nothing more than badge-engineered Studebakers) was a black Patrician sedan. It rolled off the assembly line on June 25, 1956, a full three months earlier in the model year than had originally been planned.
Studebaker-Packard announced a reorganisation in the northern summer of 1956 and it included a statement that no new Packard models would be produced until spring 1957. Towards the end of summer, a new plan was announced to refinance Studebaker-Packard based on military contracts with Curtiss-Wright, with some Packard factories to be leased to Curtiss-Wright and Studebaker-Packard assets such as the proving grounds being sold.
Packard production was moved to the Studebaker plant at South Bend, Indiana, although these were Packards in name only, being just modified Studebakers.
In less than two years production had ceased altogether.
The final indignity came in 1962 when Studebaker-Packard removed Packard from the corporate name.
SPECIFICATIONS
1956 Packard Patrician
NUMBER BUILT 1955 (9127), 1956 (3775)
New price $3890-$4160 (US)
Engine V8 ohv
Capacity 374 cu in (1956)
Bore and stroke 4 1/8" x 3½"
Carburettor downdraft four barrel Rochester
Power 290hp @ 4600rpm (1956)
Torque 405 ft lbs @ 2800rpm (1956)
Gearbox Ultramatic automatic
Suspension Torsion-level bar
Brakes four-wheel hydraulic drum
Steering worm and roller
Wheelbase 3226mm (127.0")
Length 5552mm (218.6")
Width 1989mm (78.3")
Height 1580mm (62.2")
Weight 1934kg (4255lb)
Unique Cars magazine Value Guides
Sell your car for free right here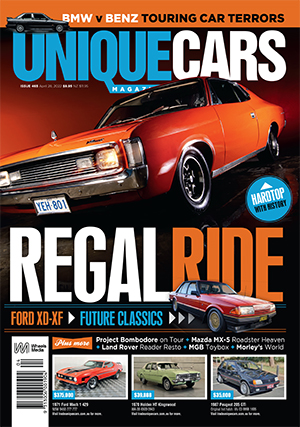 SUBSCRIBE TO UNIQUE CARS MAGAZINE
Get your monthly fix of news, reviews and stories on the greatest cars and minds in the automotive world.
Subscribe