ex-Garry Willmington XD Group C Falcon
---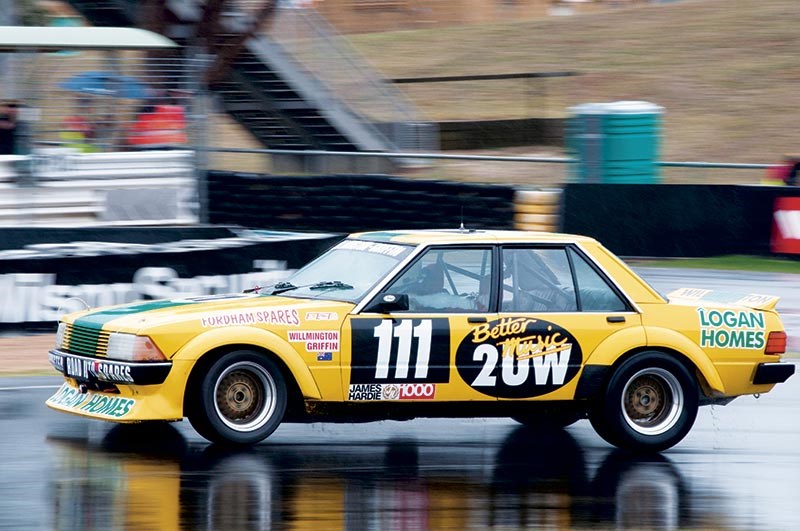 Neville Butler's ex-Garry Willmington XD Group C Falcon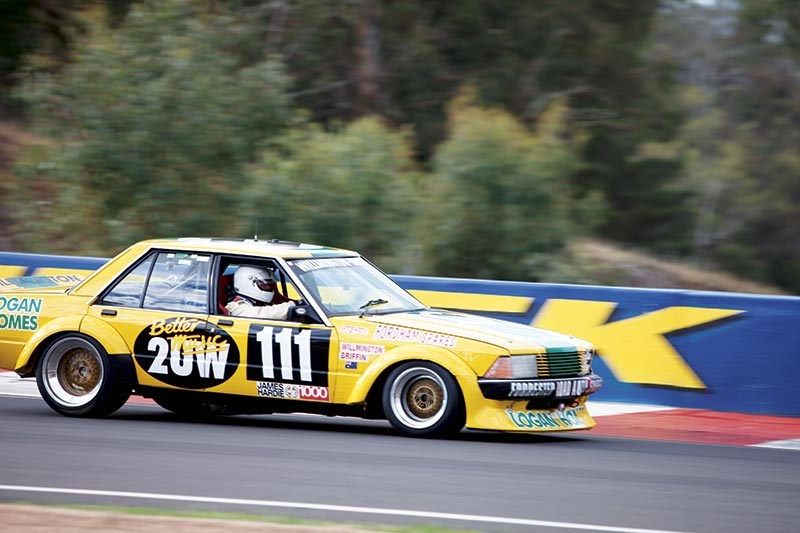 Neville Butler's ex-Garry Willmington XD Group C Falcon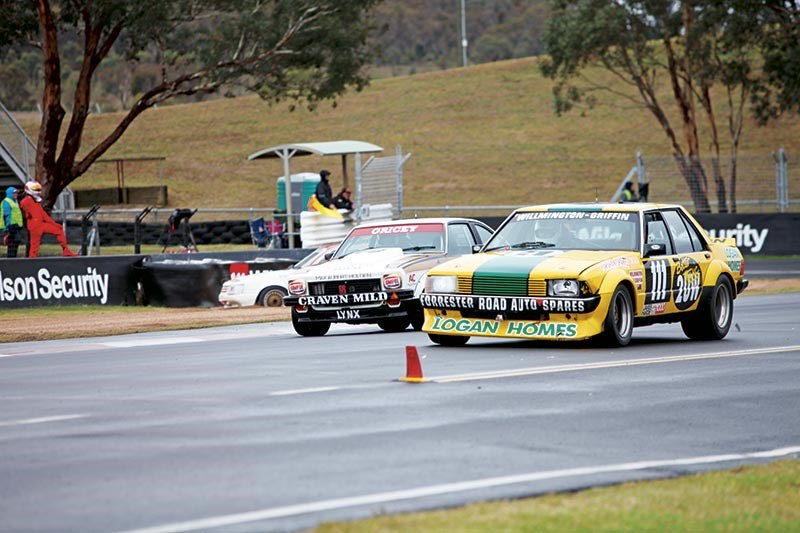 Neville Butler's ex-Garry Willmington XD Group C Falcon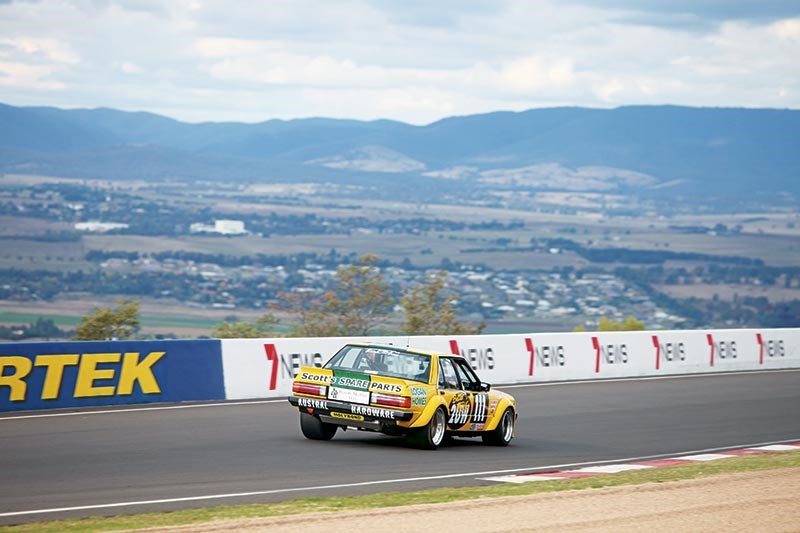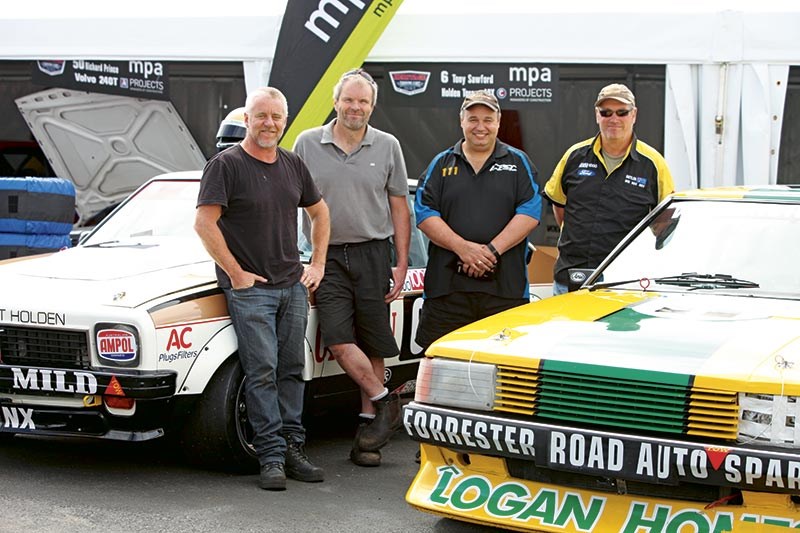 Neville Butler's ex-Garry Willmington XD Group C Falcon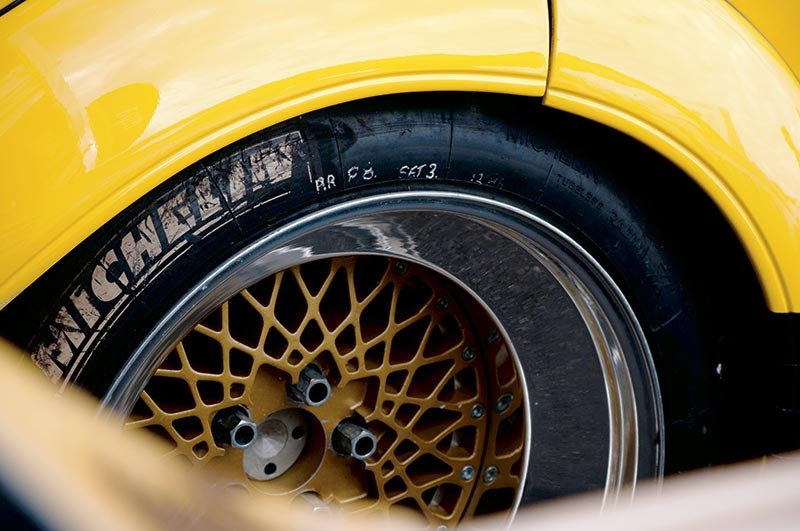 Neville Butler's ex-Garry Willmington XD Group C Falcon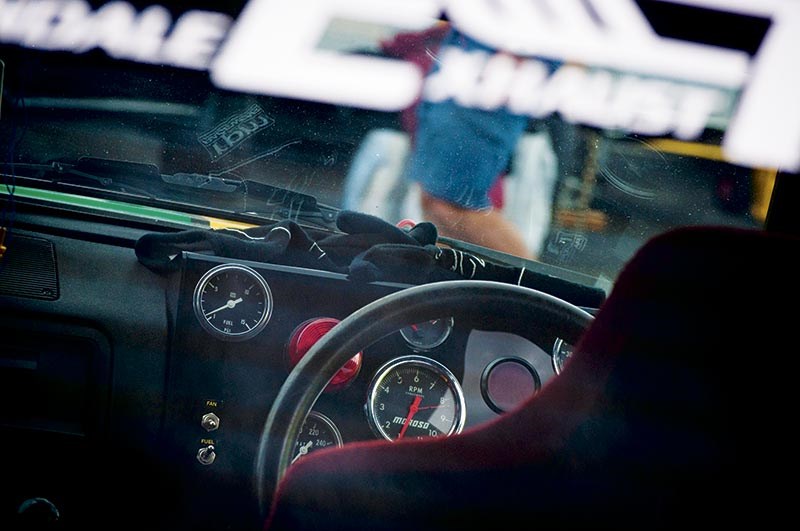 Neville Butler's ex-Garry Willmington XD Group C Falcon

Neville Butler has brought back the XD Group C beast of Unique Cars' old friend, Garry Willmington
Ex-Garry Willmington XD Group C Falcon
After the last race on Sunday, Jeff Trembath in the VC Cullen-Jones Group C car in front of me came up and said 'One more lap and that would've been it, you would've had me'," says Neville Butler. He's spent all his own money and time restoring Garry Willmington's old XD Group C big banger back to its former glory. He's now giving it the racing retirement it deserves.
"I had nothing left on the table by the end, I raced it so hard, gave it everything and the car delivered. It was so planted, even in the wet. Jeff fell off a couple of
times on Saturday in the wet just trying to keep up with me. It felt pretty good how competitive it was. The Friday morning I rebuilt all four calipers, new pads, had new rotors from the Grand Prix two weeks prior, gave it a tune up and it was terrible!
It shuddered and felt crap. Unconfident, I told my wife I was thinking about throwing it in but she said 'Just see how qualifying goes', so I did. The Corollas and Escorts were passing me at one point, but as the dry racing line appeared it started coming good. I missed a brake marker and really had to stand on the pedal and she just pulled up. We pumped the tyres up higher than normal for wet conditions thanks to advice from Mark in Ian Ross' camp, did another few laps and it was beautiful, it put me 14th on the grid."
Neville got past Jeff in the first few laps due to Trembath over-pushing to keep up with Nev's fat-tyred Falcon. "In fact, we even took it to some of the Group A stuff for a while there, especially down Conrod and up Mountain straight." Nev wasn't without incident at Bathurst though. In a jostle with Mark Taylor, he punched the front left of the XD into the rear quarter of Taylor's yellow VL. "We didn't even touch our car before taking tools over and helping Mark get his car fixed."
Garry Willmington built the very first XD race car in 1979, it didn't have the front air-dam spoiler but had the big signature wheel arches and the lip spoiler on the boot. "He went to a Ford dealership and bought a brand new XD and put an aluminium rollcage in it," explains Neville, "but it was really heavy because he'd bought the V8 with a manual. He did a lot of work with Murray Carter and they discovered if they bought a 3.3 column-shift with poverty pack it was much lighter and easier to homologate to reach the required weight. My car came on the scene in mid-1981 as a yellow XD with #8 on it, with only a little sponsorship.
It ran again in '82 with the green stripe, then went to Bathurst in '83 as the second Breville car to O'Brien, then in '84 it changed to #11 with Magic 11 radio station sponsorship. At the end of that year they changed the name back to 2UW as you see now.
"The reason I bought it was that it was Garry's Group C car. But also because all the hard-to-find gear, fuel cell, all the brake components and the wheels were still there. The majority of the work was panels and some mechanicals. My friend who runs Ferndale Exhausts in Knoxfield in Melbourne spent about three years taking the car back to bare metal, like an archaeological dig. I think there were 14 layers of paint on it!" chuckles Nev.
"We put a radiator support panel in it, metal-filled in the rear quarter panels – I was learning as I went – I bought a welder, heaps of tools and did a panel course at
TAFE. Tony Sawford, who drives the Gricey A9X gave me a lot of help on the body, teaching me. It's so satisfying knowing we did all the work, even though it took three times longer than if we'd got someone else to do it. One of the other guys in the HTC circle who's been around these cars forever says, 'Neville, you actually can polish a turd!'"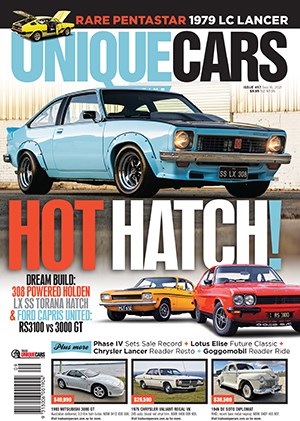 Subscribe to Unique Cars Magazine and save up to 42%
Australia's classic and muscle car bible. With stunning features, advice, market intelligence and hundreds of cars for sale.
Subscribe