1947 Chrysler New Yorker Town and Country review
---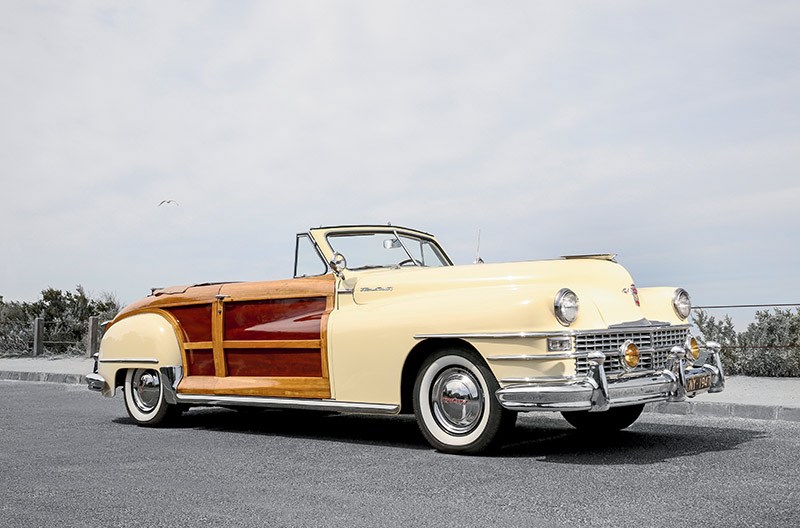 1947 Chrysler New Yorker Town and Country Convertible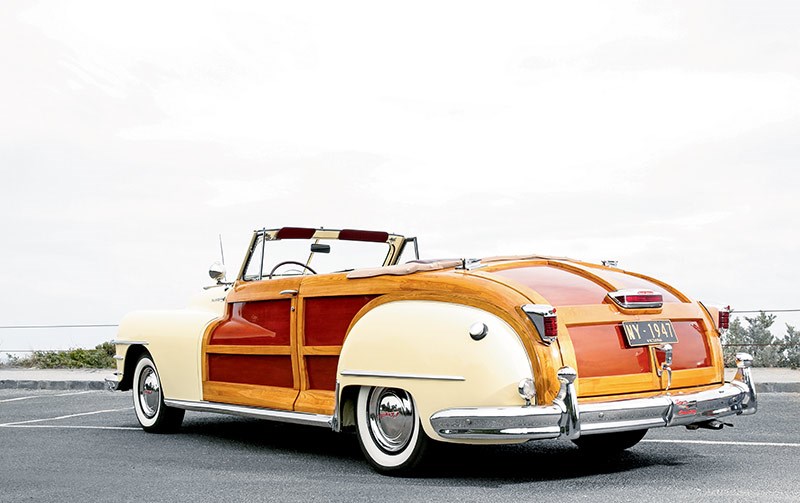 1947 Chrysler New Yorker Town and Country Convertible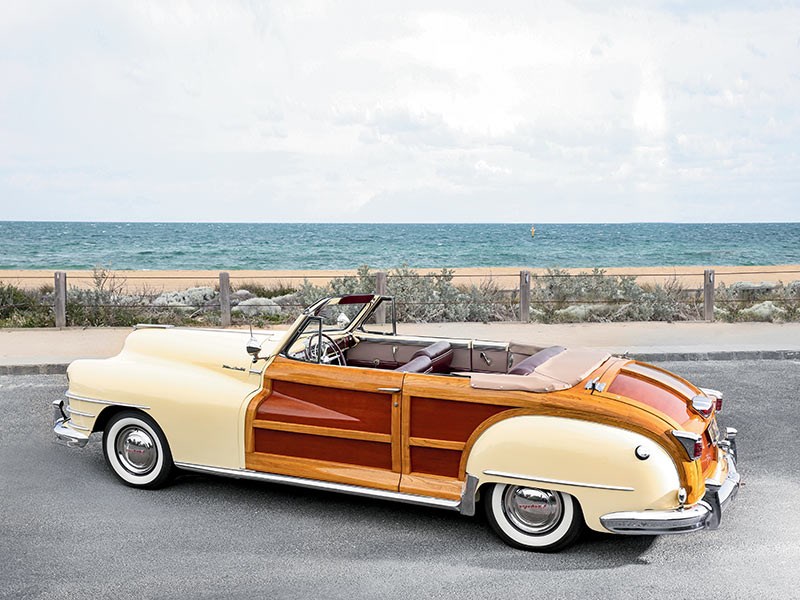 1947 Chrysler New Yorker Town and Country Convertible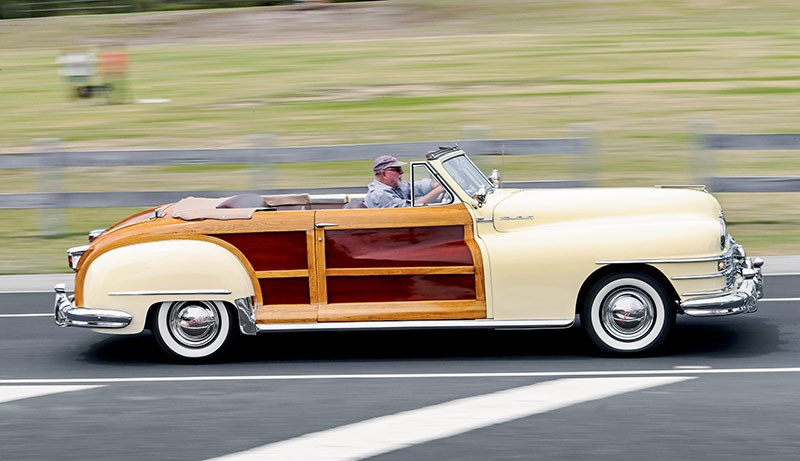 1947 Chrysler New Yorker Town and Country Convertible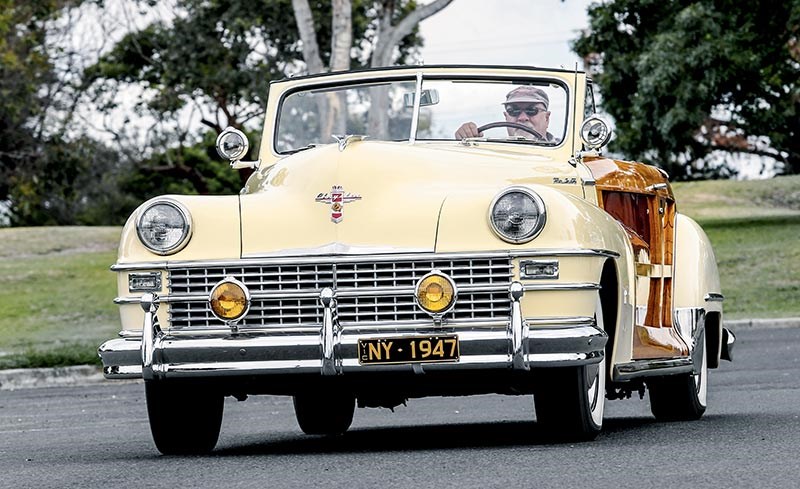 1947 Chrysler New Yorker Town and Country Convertible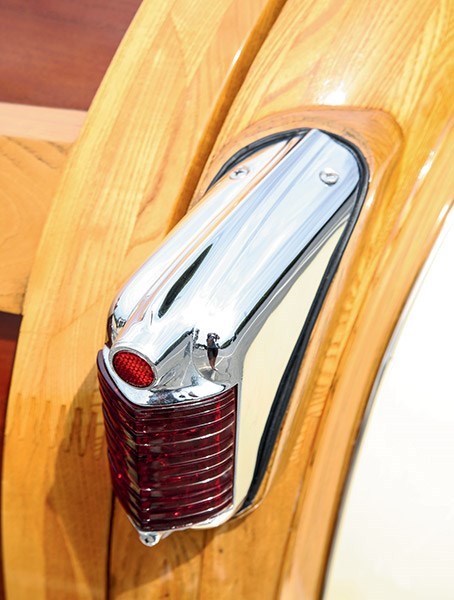 1947 Chrysler New Yorker Town and Country Convertible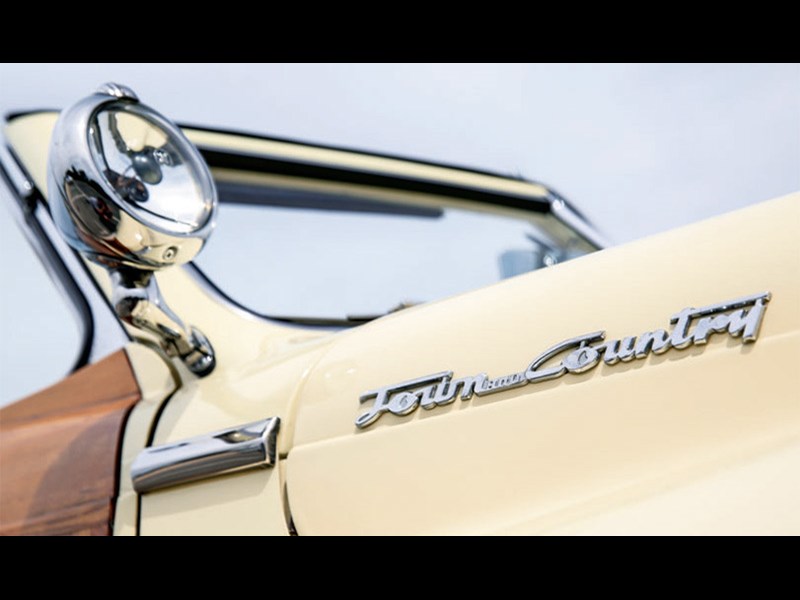 1947 Chrysler New Yorker Town and Country Convertible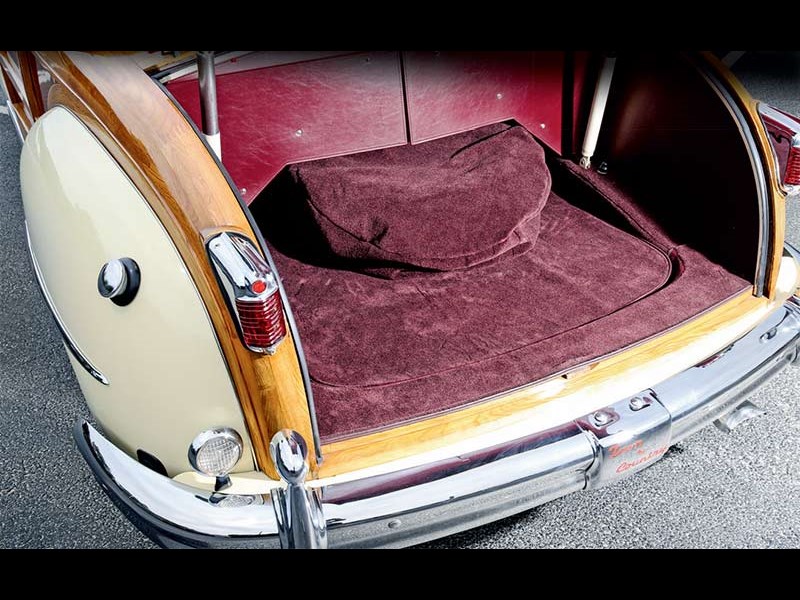 1947 Chrysler New Yorker Town and Country Convertible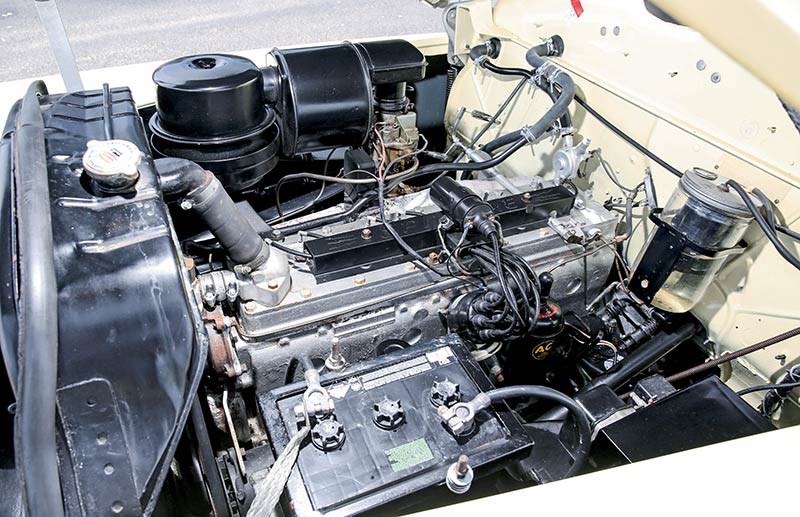 1947 Chrysler New Yorker Town and Country Convertible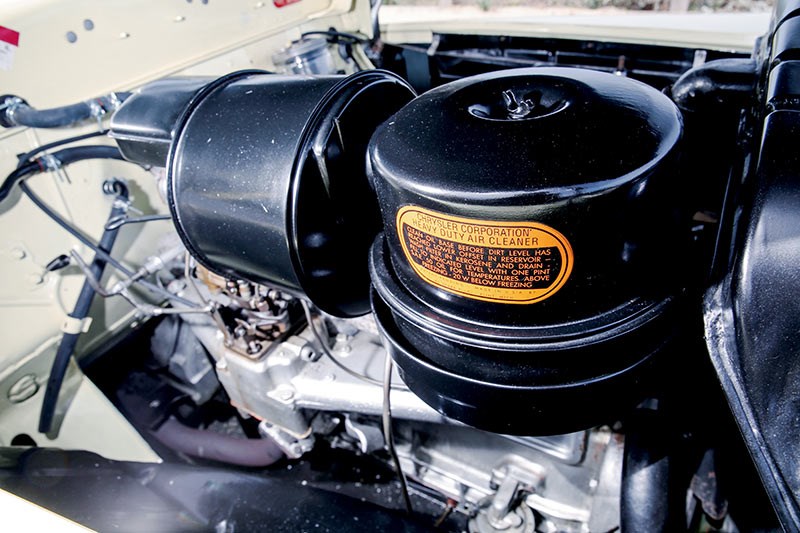 1947 Chrysler New Yorker Town and Country Convertible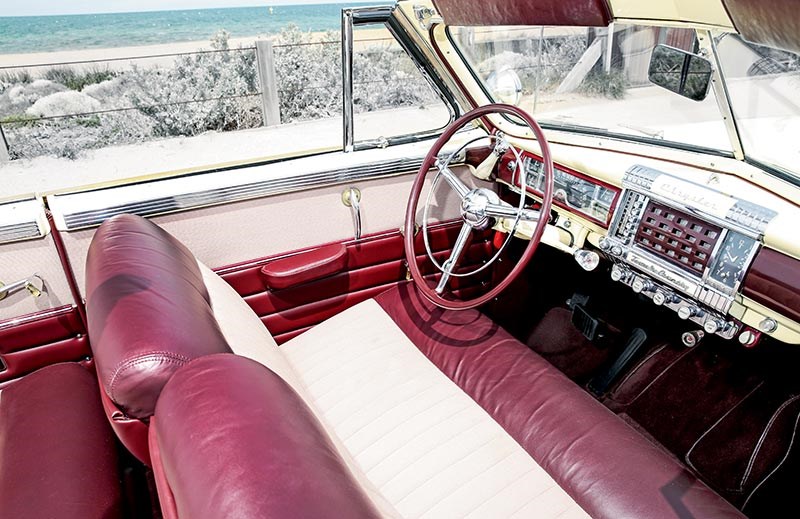 1947 Chrysler New Yorker Town and Country Convertible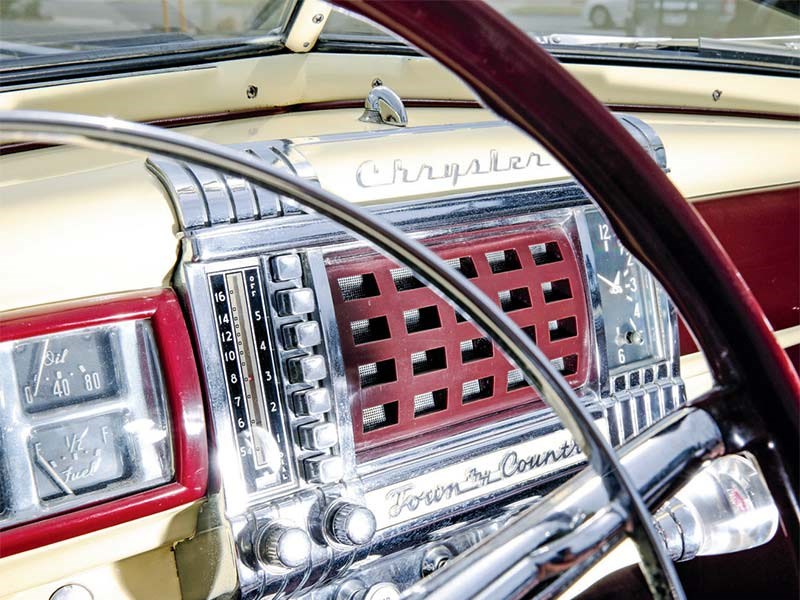 1947 Chrysler New Yorker Town and Country Convertible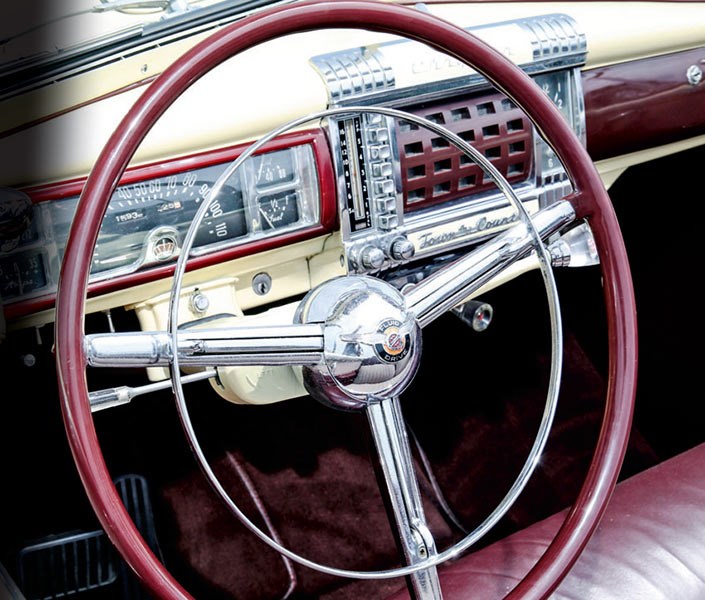 1947 Chrysler New Yorker Town and Country Convertible
Australia's only Chryser New Yorker town & country drop top is carrying a bit of timber but is all the better for it.
1947 Chrysler 
Once regarded as the height of USA automotive elegance, these woodies often as not ended up as surfer jalopies. Somehow this beauty survived that and is now a much-loved classic.
In 1962, a clean-cut Californian band stormed the airwaves with a debut album that romanticised US beach culture and called on teenagers around the world to join the Surfin' Safari. While only one of The Beach Boys actually surfed (drummer Dennis Wilson), the LP's title track waxed lyrical about "loading up our woody with our boards inside" and helped catapult surfing from a fringe sport into an American phenomenon.
In the early 1960s, skint surfers could pick up a '40s or '50s woody sedan or wagon – so named because of their wooden doors, body panels and mouldings – for a song.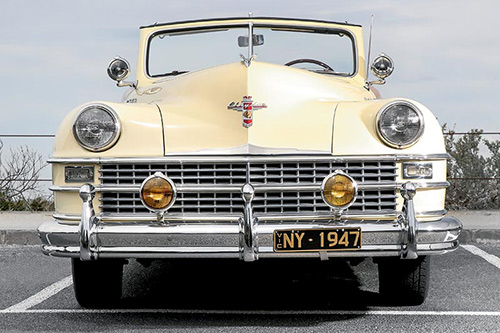 Almost two decades earlier, genuine woodies like our feature car had been at the top of the Detroit charts and owners were far from the Huarache sandals-wearing beach bums The Beach Boys harmonised about. More motoring works of art than just transport, these hand-built luxury automobiles were favoured by the corporate elite and Hollywood greats. They were cars to be seen in and, really, to compare Terry Black's immaculate 1947 Chrysler New Yorker Town and Country with a surfing woody is a bit of an insult.
Woodies first emerged in the 1930s, with hardwood passenger sections built on steel chassis but the expert carpentry needed to form complex curves and joins was farmed out by manufacturers to third-party coachbuilders familiar with body-on-frame methods. In early models, the wood sections formed part of the car's structure as well as having a decorative purpose but by the late 1940s safer, stronger steel had replaced all-wood body sections and faux wood DI-NOC vinyl appliqués were used to simulate the wood look.
Most popular in the US, the Big Three manufacturers kept offering the wood look (albeit in plastic from the 1960s) right up until the late '80s, with Chrysler even producing a Town and Country wagon version of its popular Le Baron.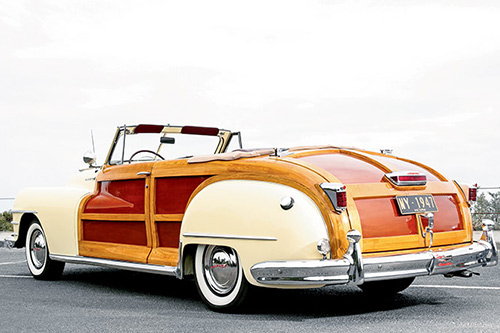 Our feature car was part of Chrysler's first range of new vehicles following the end of WWII and was the top-of-the-line model.
Based on the New Yorker chassis, the 'Town' is signified by the steel front section and 'Country' by the wooden rear.
Produced 1946-48, the Town and Country was also available in four-door Sedan, Custom Club Coupe, Roadster, and Brougham versions but the glamorous convertible was the most popular and cost US$2743 when it was first released. Chrysler brochures described the Town and Country as a "Triumph in Smart Motor Cars" but they were expensive to build, the wood difficult to maintain, and only 8368 were made.
The wooden frame started at the firewall and was formed from heavy white ash with inlay panels of mahogany bonded-to-steel. It was crafted in Arkansas then shipped to Detroit for final assembly, which added significantly to the cost. In effect, the car was assembled twice. The only other steel in the rear bodywork is in the rear fenders. Terry's car is all wood, no DI-NOC.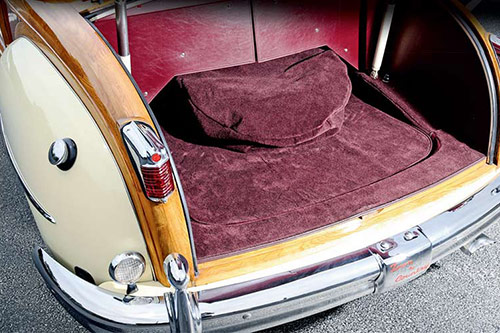 Terry, a retired financial consultant, was not a surfer in his "conservative" youth so he wasn't influenced by the beach scene, Beach Boys music or Gidget movies. But he did like woodies.
"The first car I can remember my father having was a Renault 750, a tiny two-door car with a 750cc engine, and the second was a '53 Customline," Terry recalls. "I was always fascinated by cars and big trucks when I was a kid and there weren't that many American cars around then, in fact, Dad's Cusso was made in Canada. American cars from this era just grab me. During one of my many phases of mid-life crisis, I pondered what I would regret not doing if I only had six months to live and my first answer was buy a classic car.
"My first wish was for a '49 Cadillac convertible, which to me is one of the most beautiful cars ever made, and I looked at a '52 or '53. But a friend said they were hard to drive and offered me a drive in his '62 Thunderbird. It drove like a modern car so I ended up buying a '62 Thunderbird in 1992."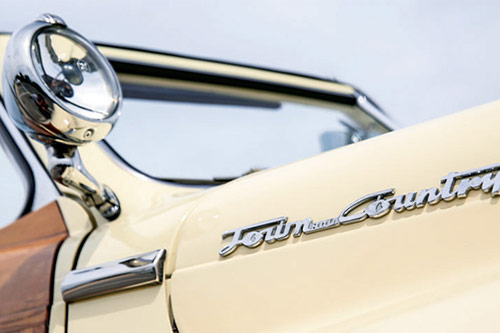 For years Terry was content with owning just his immaculate T-Bird but then he got that nagging sensation for an older classic. After initially scratching that itch with a stunning '53 Buick Skylark, he began scouting for another of his dream cars in the now time-honoured way.
"I found it on eBay," he smiles. "The car was in Boca Raton in Florida and the seller was a wealthy New York property investor who had a lot of cars and spent six months of the year in Florida, where he kept his cars." Figuring a guy with so many cars and so much money wouldn't buy a dud, Terry did the deal.
After importing his Buick from the US in a container and finding it less than satisfactory, his shipping agent recommended a different method. "The Buick went into the container nose first and we had to climb over the car to release the restraining straps at the front, so I used a roll-on/roll-off ship, which is cheaper and less prone to damage." When the Chrysler arrived a few months later his 'quality' hunch proved correct.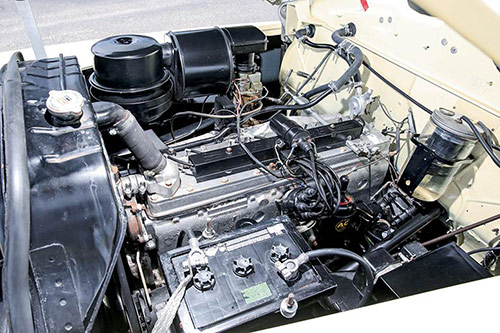 "When I first saw it through a cyclone wire fence on the docks I just said wow!" Terry reminisces. "It was better than I imagined, I didn't expect something quite as good as it. This car is nearly 70 years old and has been assessed a Full Classic by the Classic Car Club of America. A Full Classic is defined as a "fine and distinctive automobile that was high priced when new and built in limited quantities." I don't know if it has been restored but you can't imagine a 70-year-old car, even if it's been in a museum, looking this good."
The car had survived the Pacific intact, now Terry had to negotiate Melbourne's crowded bayside roads in his big woody. Owning the similarly sized Buick and the T-Bird helped take the stress out of the drive home.
"You become accustomed to left-hand drive fairly quickly but all LHD cars are different and this car has quite a small rear window in the convertible top and you have to be vigilant with rear vision," Terry cautions.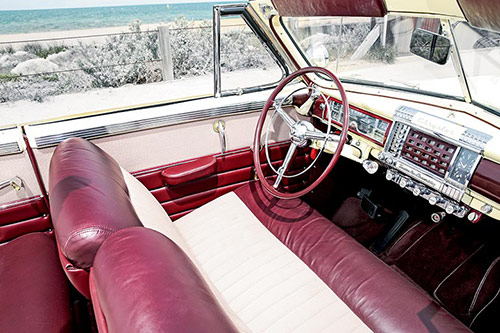 The New Yorker chassis is powered by a smooth 323ci Spitfire High Compression straight eight which made a low-revving 135 horsepower at 3400rpm when new and drives through a Fluid Drive semi-automatic transmission, which has a slightly complicated gear change procedure. An introductory lesson helped Terry when the crunch came.
"I had no idea what a semi-automatic transmission was, so before my car arrived I got in touch with Mark Fenton from the Chrysler Restorers Club who has a '46 or '47 De Soto with the same transmission and he brought it around and taught me how to use it. The gearbox is described as four-speed but it's really two separate ranges of two-speed. It has a normal column shift and high ratio is forward and down, reverse is back and up, Low is forward and up. For normal driving, with the car stationary and your foot on the brake, you de-clutch and put the car in High ratio Low gear then release the clutch and the car is in automatic and changes to High gear once you reach the right speed. You don't need to use the clutch again until you stop or reverse. I've never used Low ratio as it's very low."
Walk up to the Chrysler and the first thing that strikes you is how big it is. At almost 5.5m long, 2m wide and 2045kg, it is an imposing car, with pinup-like curves in all the right places.
The second thing that hits you is the sensuous quality of the deeply polished wood: you just want to touch it. No chance of splinters here, though, it is as smooth as the proverbial with the most exquisite 'finger' joints connecting curved sections. It's the same quality of joinery you would find in a classic wooden motor cruiser at a millionaire's marina. The ash and mahogany contrast beautifully with the buttery cream of the duco and the glinting chrome.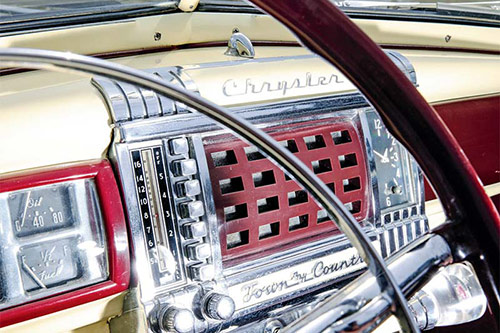 This is a car that was styled more than designed and everywhere you look there are touches of elegance, from the font used on the badges, to the art nouveau-influenced dash and steering wheel and sumptuous leather and carpet.
Naturally, the Chrysler is a fair-weather car and day trips to nearby Victorian country towns are as far as Terry has ventured, but with coil springs up front and semi-elliptical springs in the rear he says the driving experience is magic. "It cruises nicely and because of its age I don't overdo it, but the brakes are efficient and the engine works fine. The straight eight sounds very different to my Thunderbird's 351, which rumbles. It is actually very quiet and it just ticks along."
SPECIFICATIONS
1947 Chrysler New Yorker Town and Country convertible
Produced: 1946 - 1948
Number built: 8368 (total T&C convertible)
Engine: 5302cc inline 8
Power: 100kW @ 3400rpm
Torque: 366Nm
Suspension: independent coil spring (f), live rear axle with semi-elliptic leaf springs (r)
Gearbox: 4-speed semi-automatic
Weight: 2045kg
Wheelbase: 127.5"
Brakes: four-wheel hydraulic drums
Top Speed: 153km/h
Value: N/A
Unique Cars magazine Value Guides
Sell your car for free right here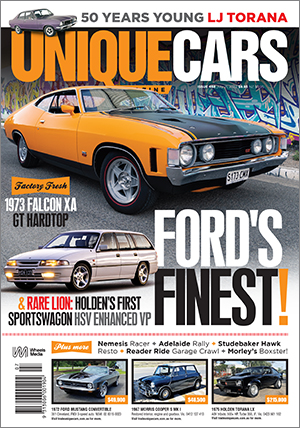 SUBSCRIBE TO UNIQUE CARS MAGAZINE
Get your monthly fix of news, reviews and stories on the greatest cars and minds in the automotive world.
Subscribe