Jim Richards' TCM Javelin review
---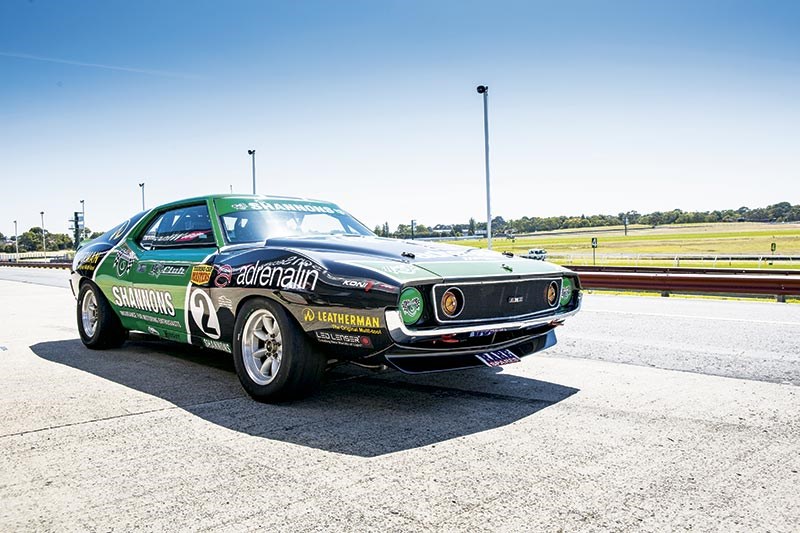 Jim Richards' Javelin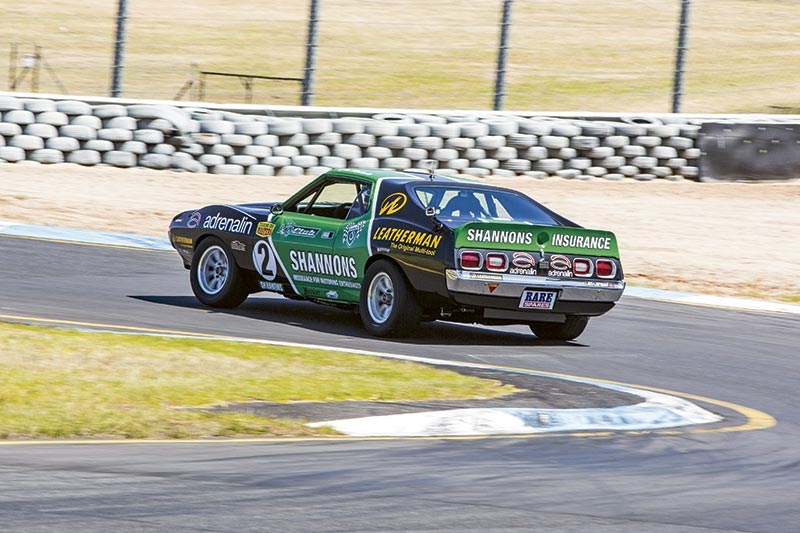 Jim Richards' Javelin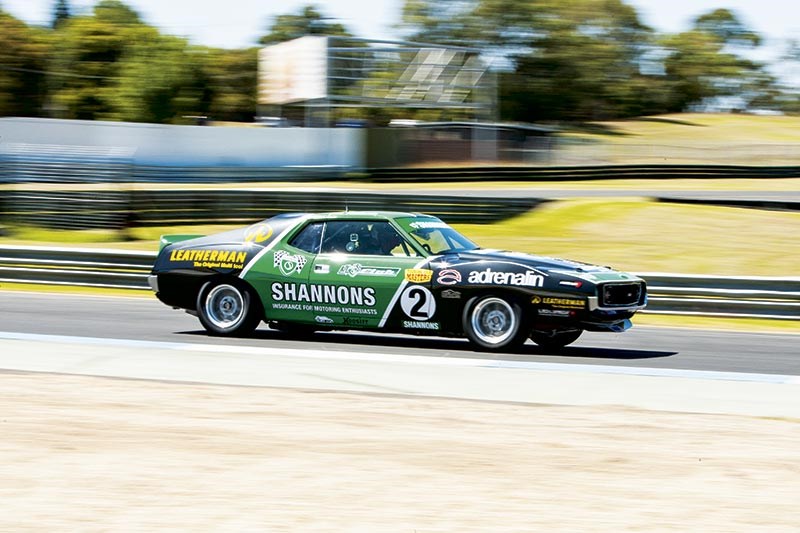 Jim Richards' Javelin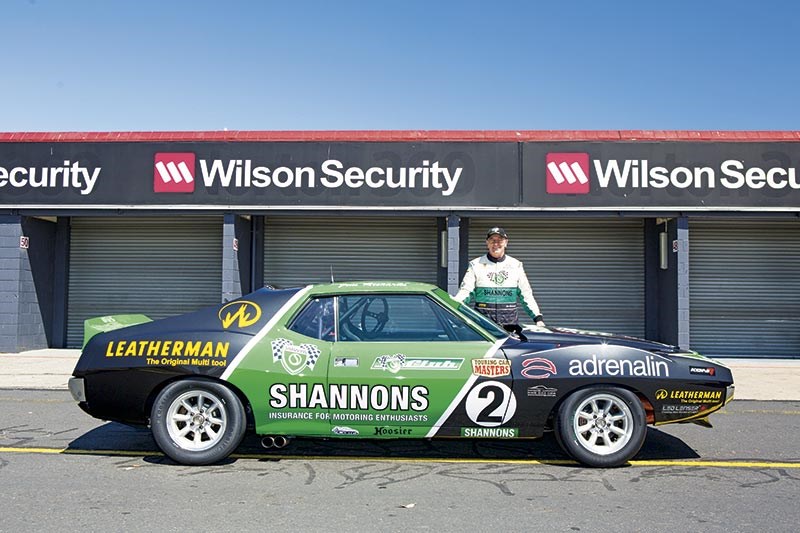 Jim Richards' Javelin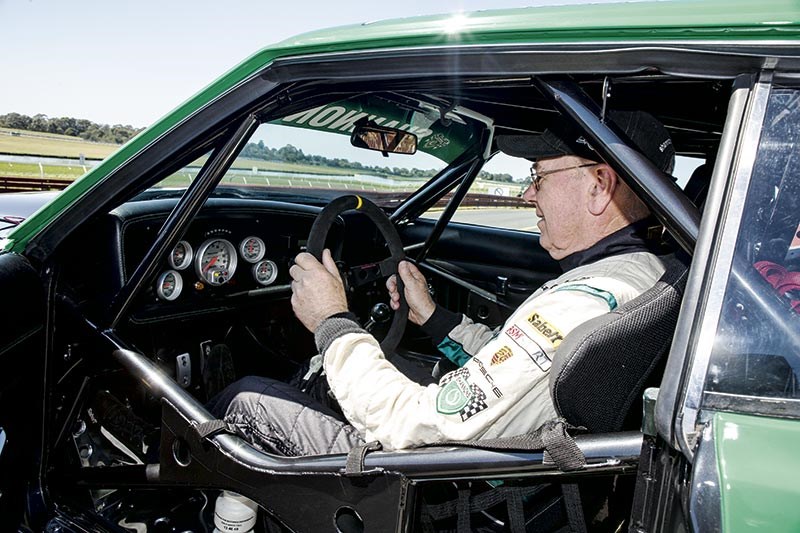 Jim Richards' Javelin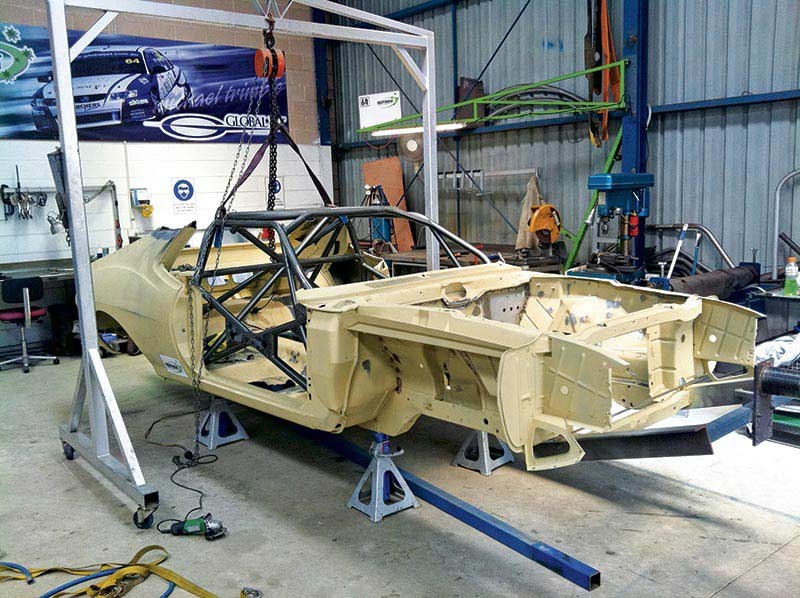 Jim Richards' Javelin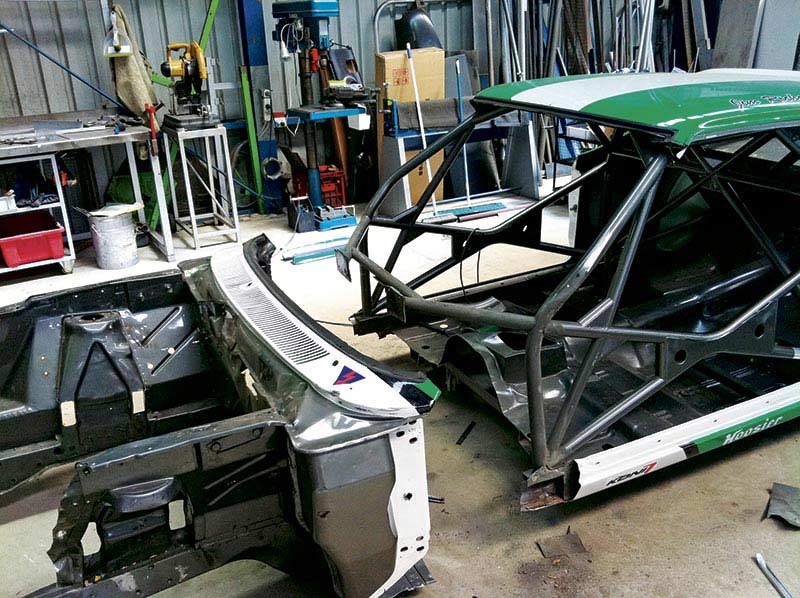 Jim Richards' Javelin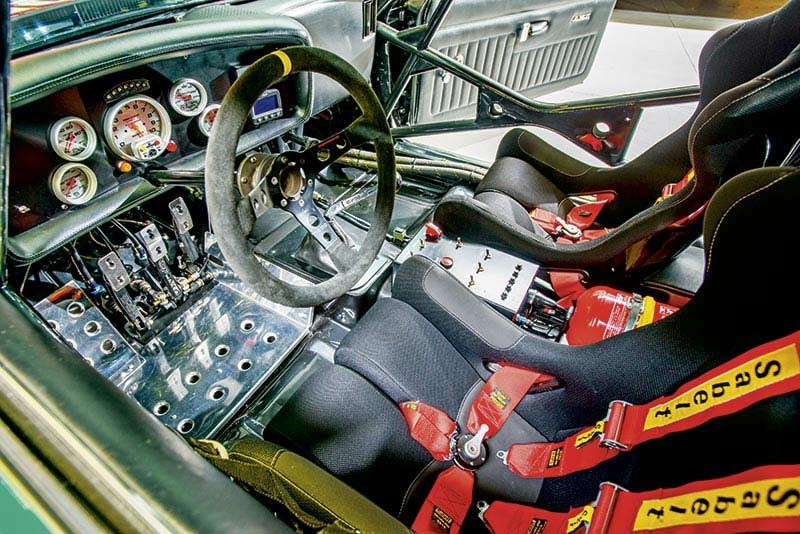 Jim Richards' Javelin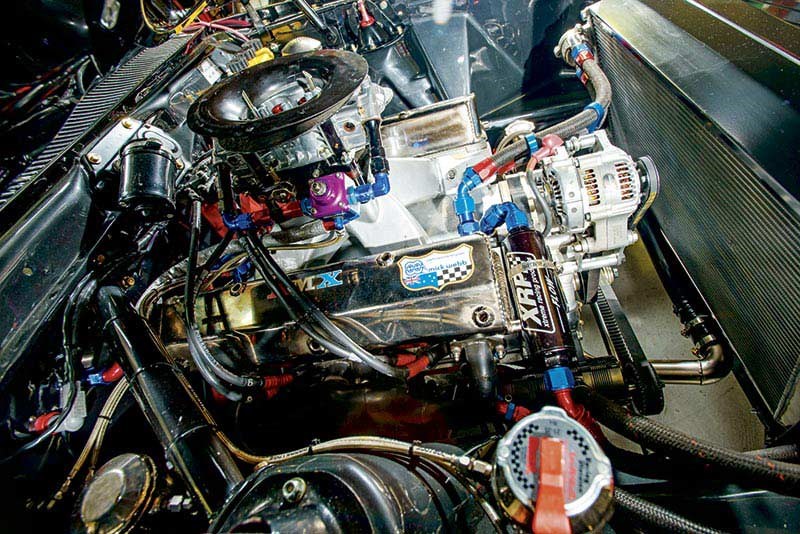 Jim Richards' Javelin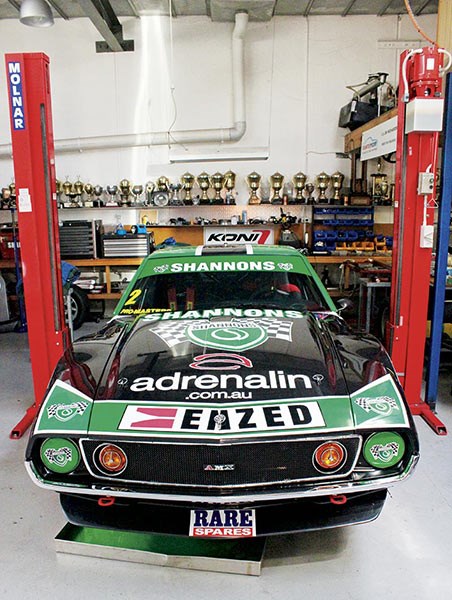 Jim Richards' Javelin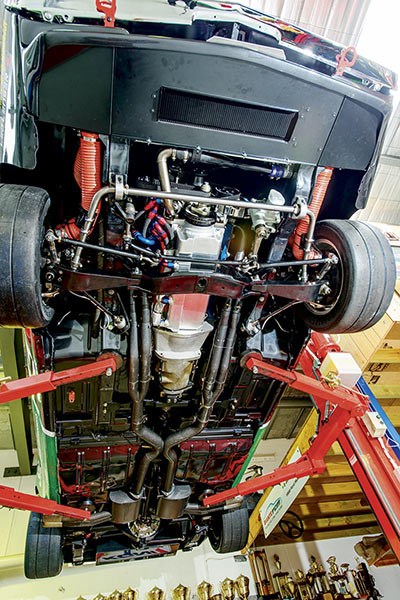 Jim Richards' Javelin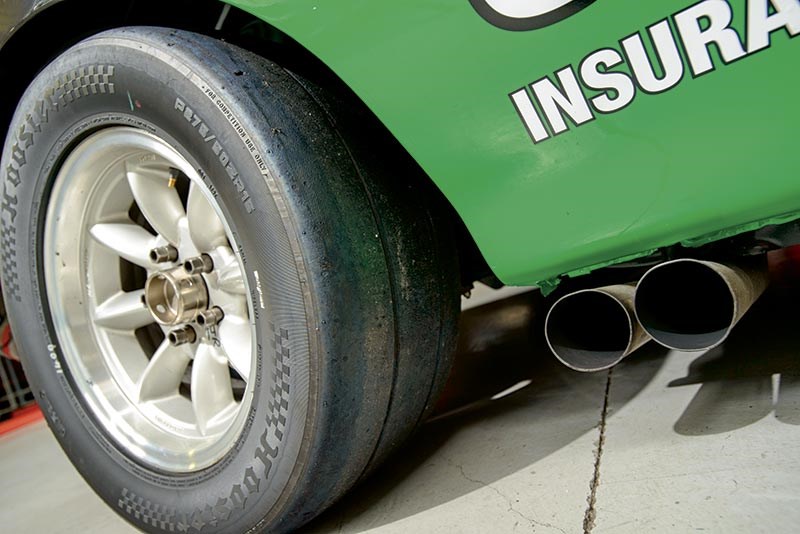 Jim Richards' Javelin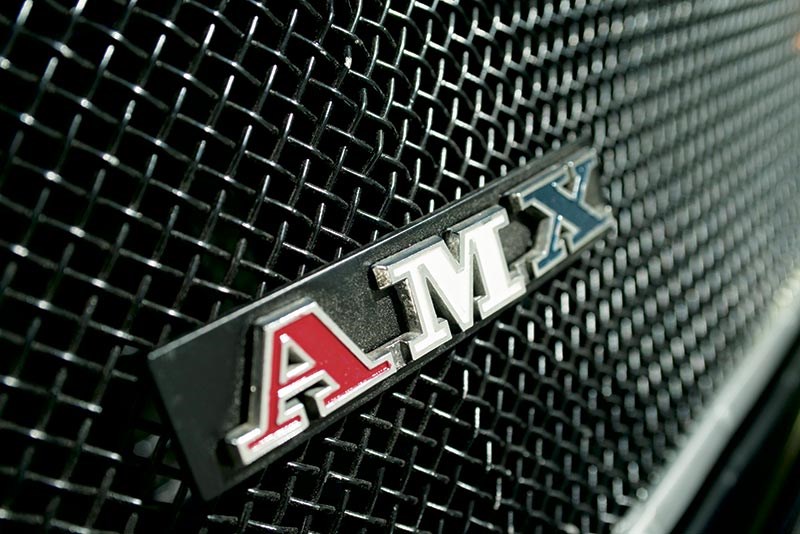 Jim Richards' Javelin

There are many great ways to occupy your time. One is to rebuild your race car - just ask Jim Richards.
TCM Javelin
About three years ago, Jim Richards was getting comfortable in his then newly-built AMC Javelin AMX. Now, he's again getting comfortable in his newly-built Javelin. Meet the gen-two car.
The new racer is sitting pretty in Richards' workshop next to its housemates (it's hard to miss the classic Beemers, and the Porsche). We've wandered in, just days before the car is to score its first shake-down run.
In what is possibly one of the greatest man-caves of all time, we had a chat with 'Gentleman' Jim about the new car, Touring Car Masters and what he's looking forward to this year.
His Javelin, a 1973 model, has undergone a huge reconstruction (essentially the 'old' mechanical package and roll cage has been shifted into a new body) and now looks even more menacing in it's charcoal grey livery. While we got a quick rundown on the specs, we didn't linger on the topic of costs either in terms of money or time. You can safely assume it's the sort of undertaking that would render most people speechless, unless you have the support of some of the most experienced race car gurus in the country.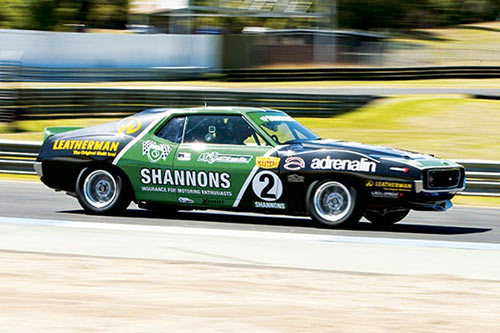 And the basics? "It's got a G-Force gearbox, like they use in NASCAR, a nine-inch diff. The engine is Javelin-based…but it's got a Chrysler block, only because you can't get anything new now for Javelins."
Looking at the beast sitting there in the metal, one has to wonder where the idea to race an AMX in the TCM even came from. Jim has a history of choosing something a little quirky for the category. "Well I picked the Sprint (his previous car) mainly because it was different. There wasn't another one in the Touring Car Masters at the time." With the pattern established, he moved on to something even more left-field. The AMX certainly qualifies as an unusual car, especially here in the Land Down Under.
Some of you may remember when AMC (American Motors Corporation) Javelins were briefly built in Melbourne rather than imported from the US. One reason is the obvious right-hand-drive issue, while another is the fact that Australian made cars thrived, and in theory it was safer to build imports here for them to be successful. The AMX, then? The story here is that only 24 were built here for right-hand-drive.
Richards, however, decided to be different once again by driving a left-handed Javelin that had been imported complete from the States, where the model has a decent track pedigree. "Mark Donohue and Roger Penske ran them in America and won the Trans-Am series, it's got a good motor-racing history overseas. And it's ugly and nice at the same time, it's totally different. No one else has got one, and that's what we do."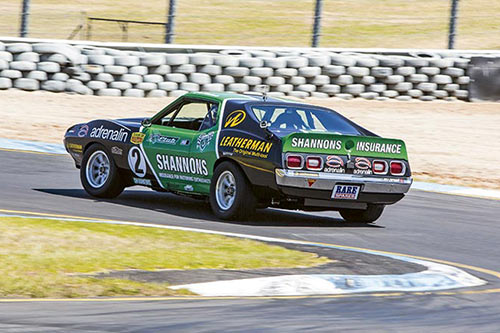 'We' is a collection of people responsible for turning the car into what it is now. This includes well-known friends and colleagues Mick Webb and Bruce Tyson, who built the engine and the majority of the mechanicals. There's also Marty Brant, who worked on the Javelin's shell.
Lately, Richards and his team have been fine-tuning the car to get it up to their standards. "What we've been chasing is (just) getting the car going. The car is mechanically the same as the other car. It's just got a few little rollbar changes but nothing that's going to make it significantly quicker than what it was," Jim told us. "It was quite quick as it was and it will be quicker this year than it was. I just have to drive it harder and then it's faster!"
We tried our best to get a number on the horses, but all he could give us was, "around 660, but I'd be silly to tell you." With us pondering the (somewhat justified) caution, he moved on. "Weight is 1600kg, which is what it has to weigh, with a rev limit of 7300rpm."
Jim knows more about his car than a lot of drivers, as that's because he's been very hands-on with this build in particular. "Bruce Tyson had done the basic build of the first car, so for me it was a matter of putting this car together much the same as the other. There wasn't any need to make things. Bruce was busy doing gearboxes and things, so wherever I could cope, I did. Bruce still has to come up sometimes and give me a hand when I get a bit stuck."
Sounding more than content with the end result, there doesn't seem to be anything about the Javelin that Richards doesn't like. "What appeals to me is that it's different, and that we built it. Webby did a great job with the engine, and it does everything pretty good."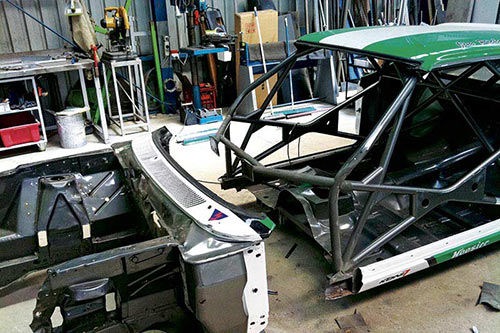 'Pretty good' could just be Richards showing his modesty. Something he's happy to talk up, however, is the Touring Car Masters series itself. Even Jim would have to admit to being one of the most prominent racers in Australia, and TCM is what keeps him in the game. The occasional bit of nostalgia and the raw excitement of the series are what keep the fans so enthralled, but for drivers there's another reason. "I like TCM because you build cars up yourselves with your crew, so when you get out onto the track and drive them, you know that what you've put into them is what you get out. They're fast, there's no two ways about it. They're 293 kay down Conrod Straight, they're not slack at all. They're limited by their tyre and brake package to a certain extent, but they're terrific to drive. I'd defy anyone to get out in one and say 'that's a pig'."
Jim has an infectious enthusiasm for the year ahead, and is clearly itching to hit the track. Does he have any preferred venues? As you might expect, he seems pretty happy regardless of the location. "I haven't got a favourite track, I like all the circuits. I do like Darwin because it's a bit of an adventure. It takes us four days to get there in the truck, which I drive. My wife and I cruise up there, so it's like a holiday with a bit of driving attached."
Darwin is a while away yet. Jim's first TCM undertaking was the Clipsal 500 on the weekend of February 28, followed by Symmons Plains from March 28. With a Javelin back in play, you can rest assured there'll be plent of action.
Unique Cars magazine Value Guides
Sell your car for free right here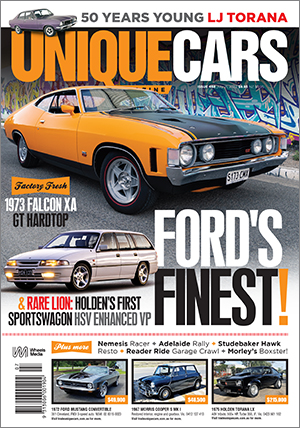 SUBSCRIBE TO UNIQUE CARS MAGAZINE
Get your monthly fix of news, reviews and stories on the greatest cars and minds in the automotive world.
Subscribe