1953/54 Hudson Italia review
---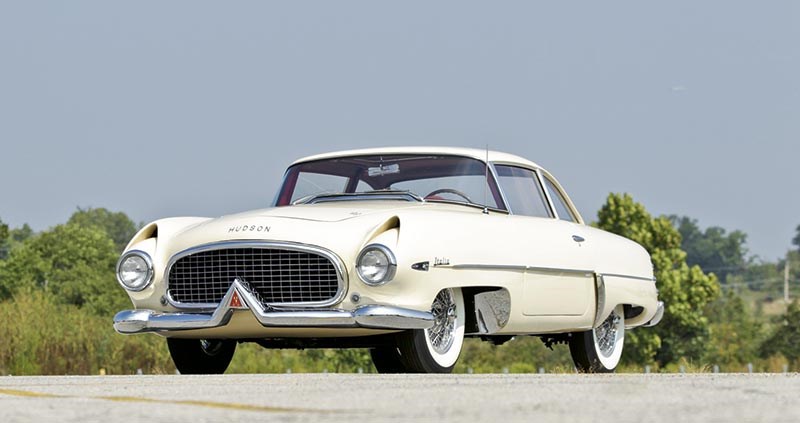 Hudson Italia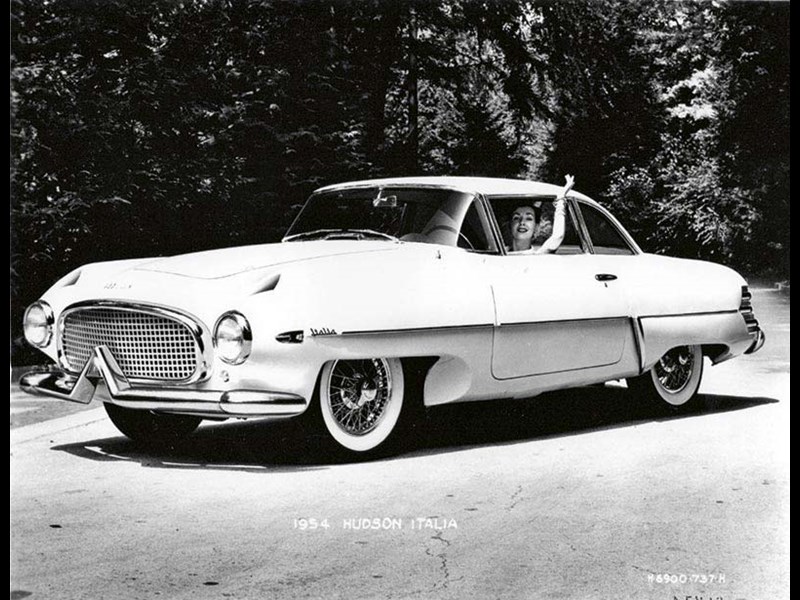 Hudson Italia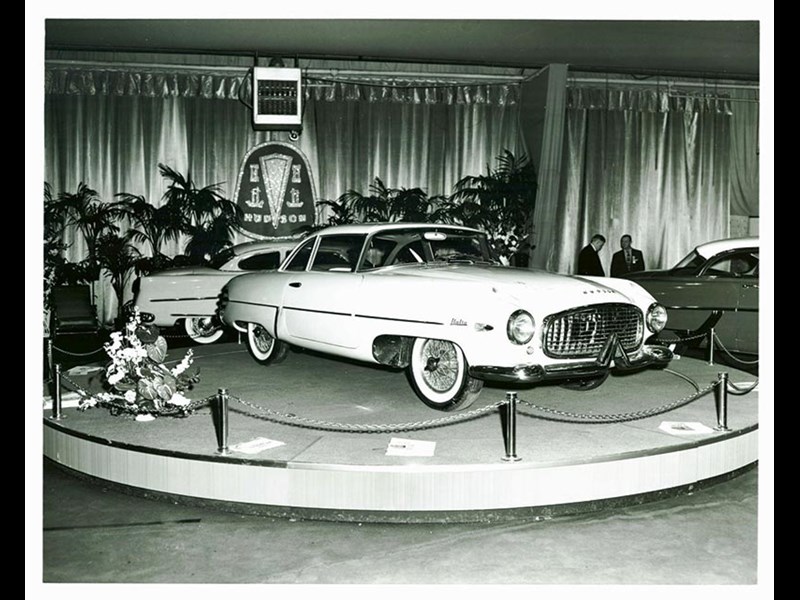 1954 Hudson Italia Coupe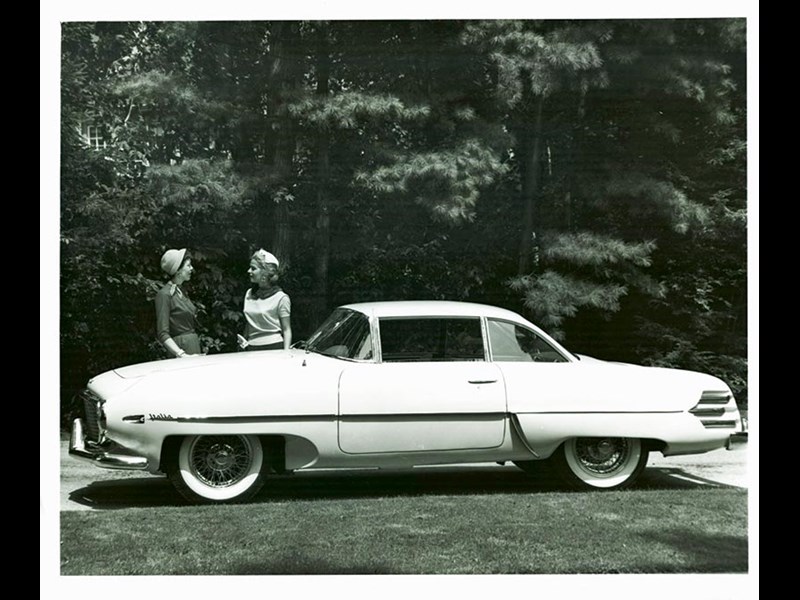 1954 Hudson Italia Coupe Carrozzeria Touring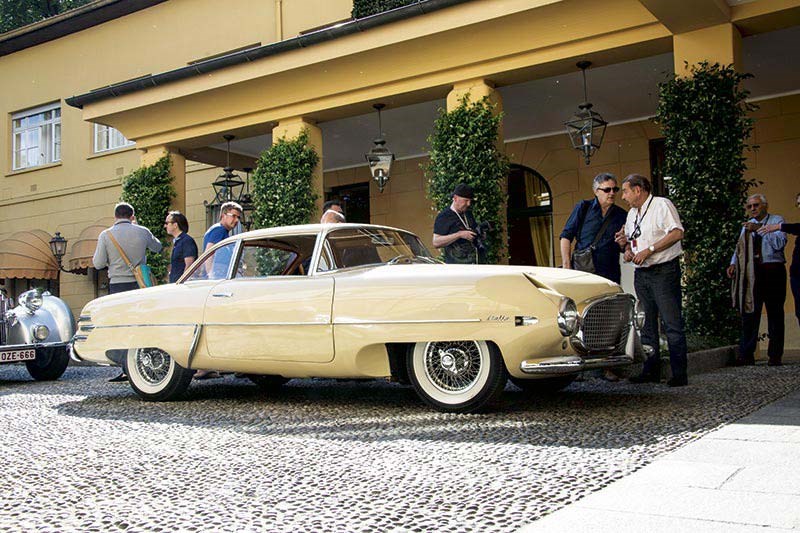 Hudson Italia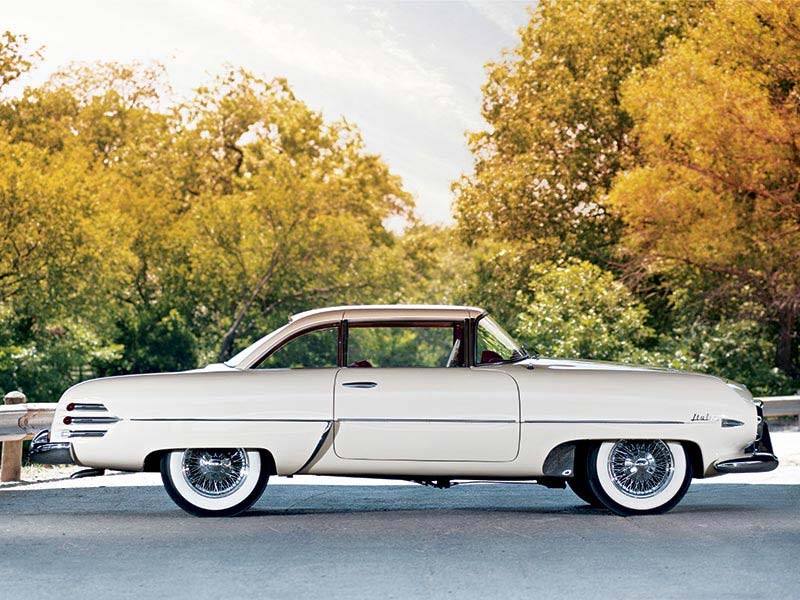 Hudson Italia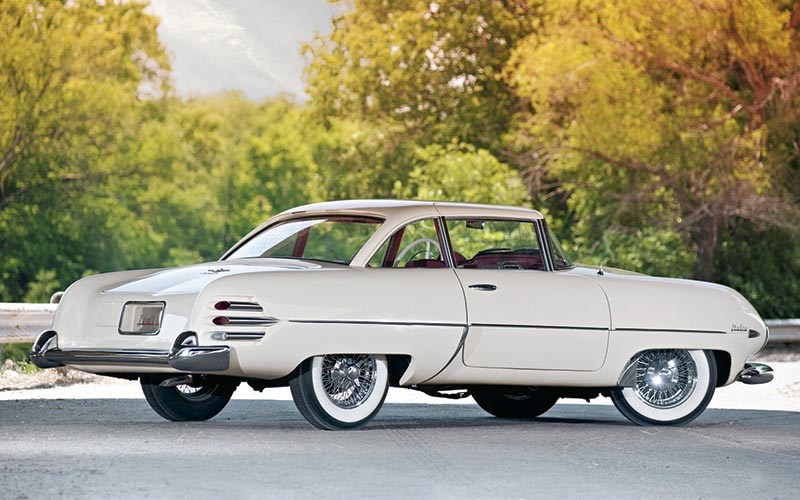 Hudson Italia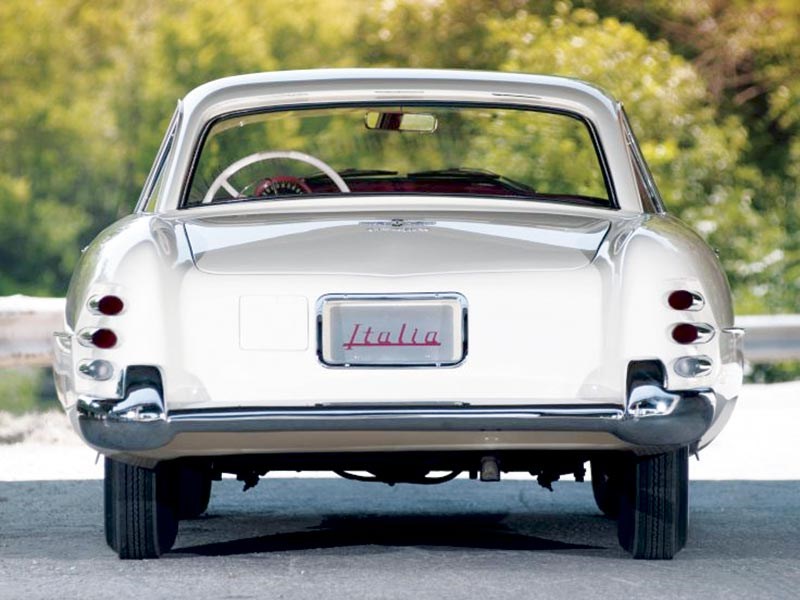 Hudson Italia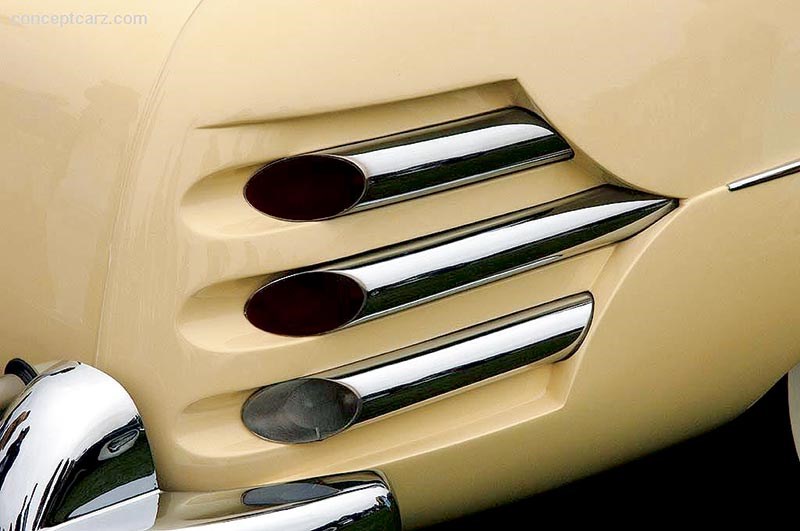 Hudson Italia taillights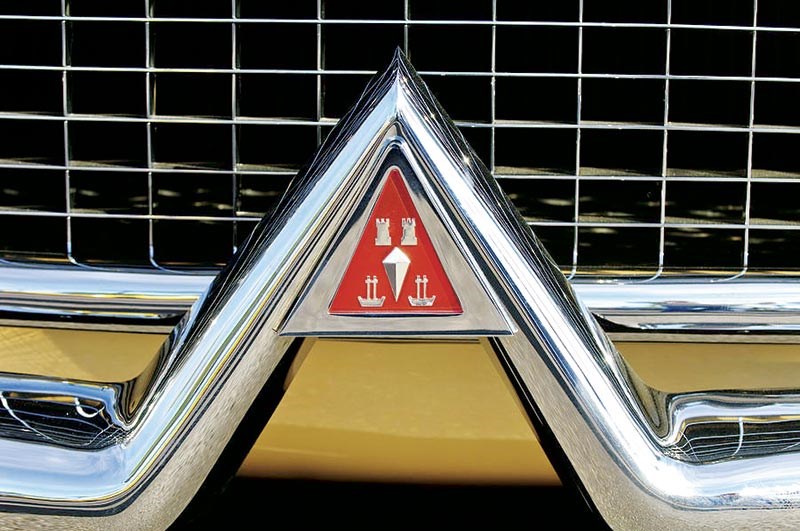 Hudson Italia grille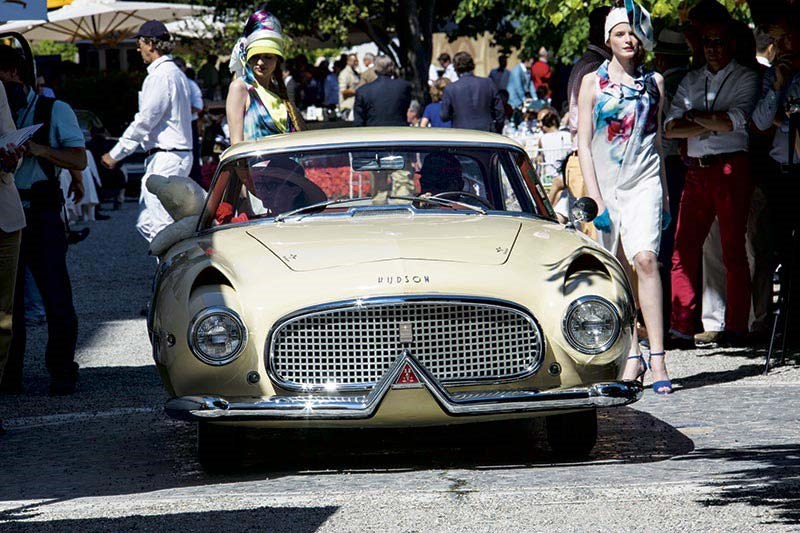 The Prototype Italia was one of the many stars at the 2014 Concorso D'Eleganza Villa D'Este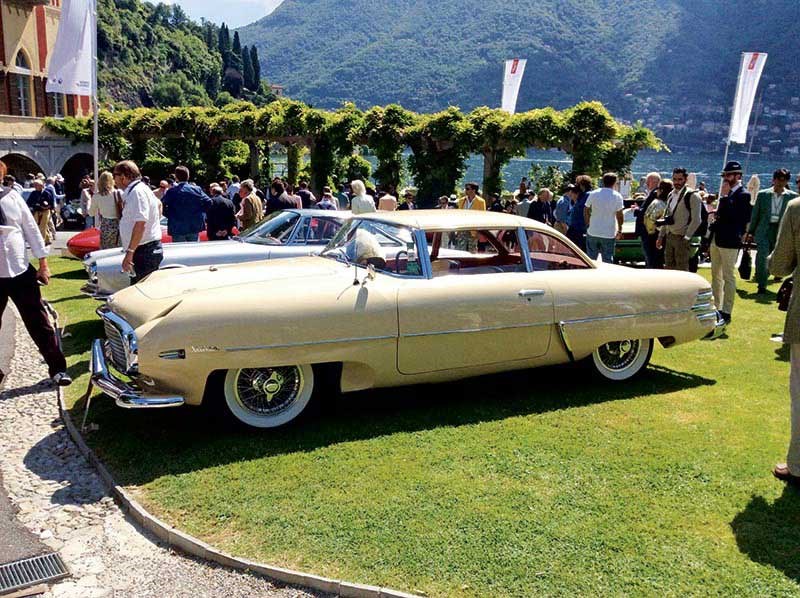 Hudson Italia at Concorso D'Eleganza Villa D'Este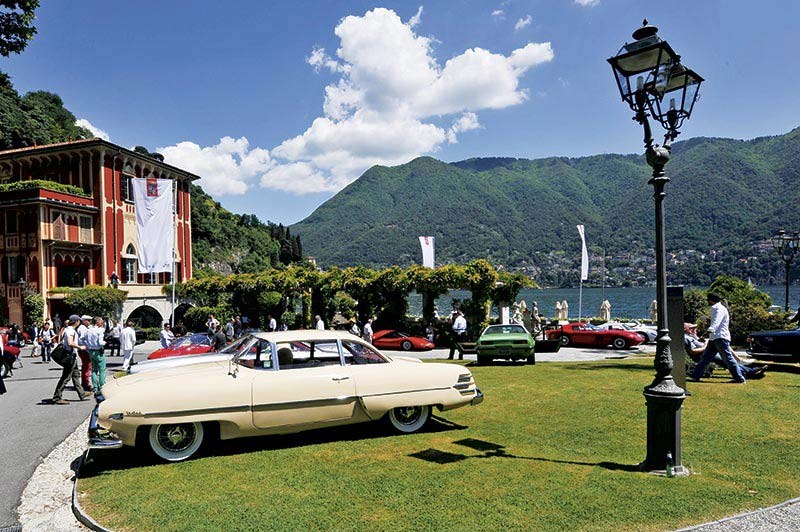 Hudson Italia at Concorso D'Eleganza Villa D'Este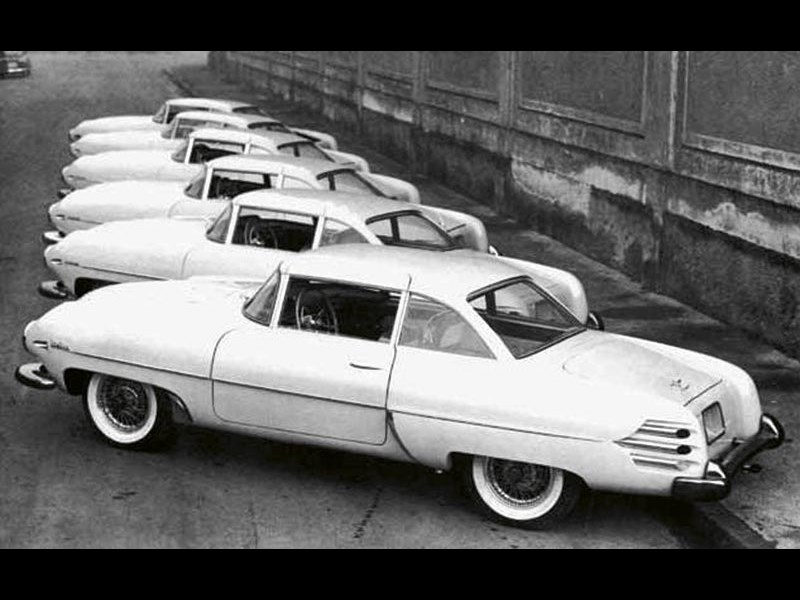 Hudson Italia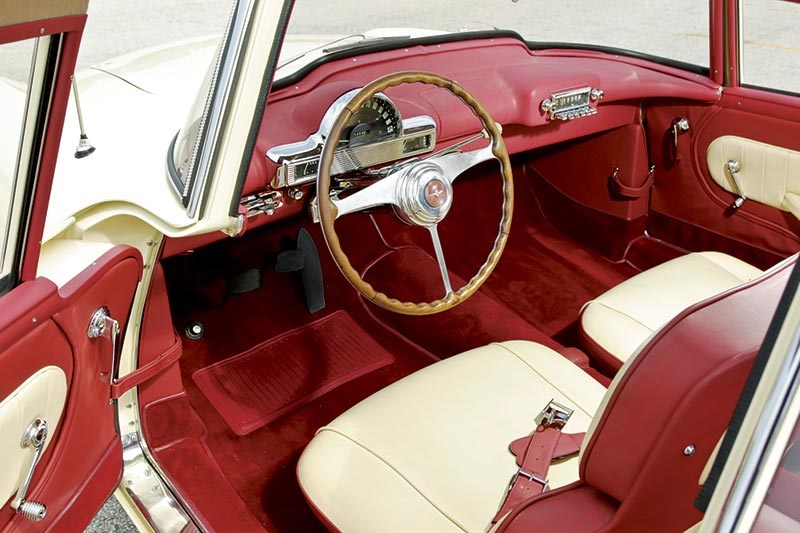 Hudson Italia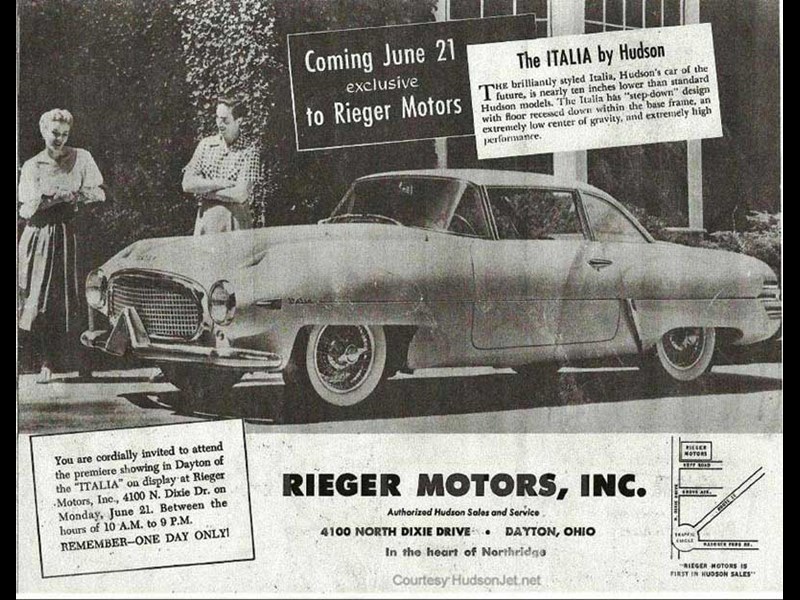 Rieger Motors Inc, Dayton, Ohio

Hudson aimed high with its slinky Italia four-seat sportster, but reality rapidly intervened...
1953/54 Hudson Italia
Detroit had a penchant for naming car models after places. Chrysler delivered the New Yorker for 1939 and the Windsor three seasons later, while Kaiser chose 'Manhattan' for its beautiful 1952 flagship. Until 1953 most such names referenced famous American places and the cars themselves were as utterly American as almost all Detroit offerings had been since the landing of the Pilgrim Fathers.
Nevertheless there were executives in Detroit with more than a passing interest in automotive trends in Europe. GM's Harley Earl, arguably the world's first official car designer, loved to attend the European motor shows and was particularly drawn by the work of Pininfarina.
By the early 1950s the Italian Carrozzeria coach-builders were inspiring American designers. Chrysler used Ghia to create show cars from 1951. And Nash employed Farina to restyle its Nash-Healey sports coupe, which was America's first postwar sports car, shown in prototype form at the 1950 Paris Salon. That year Hudson's 'style engineer' Frank Spring persuaded his boss, Ed Barit, to enter a joint venture with Carrozzeria Touring of Milan.
This was a bold move: the Chevrolet Corvette, Ford Thunderbird, Nash-Healey and Kaiser Darrin were all two-seaters, but the new Hudson – initially dubbed the 'Hudson Super Jet Experimental Car' but renamed 'Italia' – was to be the first post-war four-seater sports car, intended to usher in a new generation of Hudsons.
The Italia was supposed to create public attention by contesting the 1954 Carrera Panamericana road race, but in order to fulfil entry requirements Hudson would have to build at least 25 examples. This would have been prohibitive in Detroit given the high labour costs, so production was contracted out to Touring in Milan.
Frank Spring had been at Hudson since 1931 and his breakthrough design was the 1948 'Step Down'. His intention was to bring a similarly cool, low look to the compact Jet for 1953 but Ed Barit was more interested in headroom than rakish lines: it was an era when people still wore hats. Barit had always thought the Step Down was too low and he was persuaded that the Jet should look like the new 1952 Ford.
Spring was overruled and never wanted his name associated with the Jet.
All the US 'independents' were in strife by this time. The dilemma was whether to risk being highly advanced as Studebaker did with its immediate postwar 'coming or going' car or to ape the Big Three. Barit's choice of the latter effectively prompted Hudson's demise.
Automotive historians suggest that the Italia was effectively Barit's compensation to Spring, whose services he didn't want to lose. Spring's sketches for the Italia were similar in some respects to his proposals for the Jet.
One Hudson Jet was shipped to Touring in Milan, where its body was removed. Ed Barit's son later described it as a "holein-the-wall operation down a narrow side street, with a production line snaking through a series of dilapidated buildings."
Frank Spring worked with Touring's Carlo Anderloni on the final design. An aluminium 'superleggera' (ultra light weight) body was hand-crafted and draped over the Jet's steel tubular frame. The prototype, resplendent with Borrani chrome wire wheels, was completed in September 1953 and Mr and Mrs Spring drove it around Italy.
Although the exercise was not all that expensive for Hudson, the resultant car was. It was briefly promoted as the 'Hudson Super Jet Italia'. All Italias were painted with 20 coats of Italian Cream and rubbed down by hand between coats. The car was to have featured red and cream leather but in the end vinyl was used for the cream sections. There was rich dark red Italian deep-pile carpet. Even the seatbelts - rare at the time, and attached only to the seats and thus largely useless - were of red leather. Unusually, the Italia had a radio as standard kit and it was the world's first car to have flow-through ventilation.
There was no boot with an opening lid but there was a huge luggage platform behind the rear seats with two lockable compartments and securing straps.
The Italia was 254mm lower than the boxy Jet. Responses to its appearance were generally positive but there were reservations about the triple taillights at the ends of what looked like chrome exhausts, dubbed 'organ pipes'.
It didn't live up to the performance image, making just 85 kW from its twincarburettor 3.3-litre Hudson six, running through a 3-speed column shift. Aluminium body notwithstanding, the Italia weighed 1230kg – hardly "superleggera". Weight savings were minimal because it was necessary to use the Jet floorpan and cowl. The prototype was equipped with overdrive but this was dropped for the production model. A top speed of 145km/h with zero to 100km/h in 15 seconds was uninspiring - hardly surprising given that by 1952, a third of US-built cars packed V8s.
Despite a strong response at car shows, the Italia did not sell well. Dealers began taking orders on 23 September 1953. Nineteen were placed and in the end just 26 cars were produced, including the prototype and an experimental 4-door version called X-161.
But the Italia came too late to influence a new wave of Hudsons. On 14 January 1954 Hudson and Nash-Kelvinator announced a merger to form American Motors Corporation. But all the energy was with Nash. The last Hudsons were merely restyled monocoque Nashes, starting with the 'all-new '55' Hudson Wasp.
The body-on-frame Italia had no future, although its ornate grille was adapted for the '56 models.
SPECIFICATIONS
1953/54 Hudson Italia
BODY 2-door coupe
ENGINE 3310cc in-line 6
POWER 85kW @4000rpm
TORQUE 214Nm@1400rpm
TRANSMISSION 3-speed manual
SUSPENSION coil springs (f), semi-elliptic springs (r)
BRAKES drums (f), drums (r)
WEIGHT 1230kg (kerb)
0-100KM/H 15 sec
TOP SPEED 145km/h
PRICE $4800
Unique Cars magazine Value Guides
Sell your car for free right here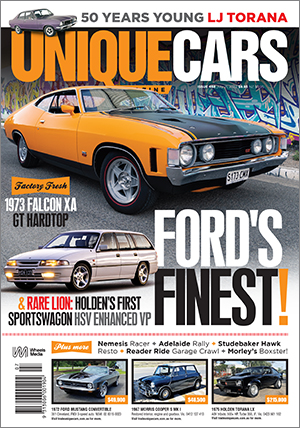 SUBSCRIBE TO UNIQUE CARS MAGAZINE
Get your monthly fix of news, reviews and stories on the greatest cars and minds in the automotive world.
Subscribe