Chrysler Valiant Charger review: $40k coupe pt.1
---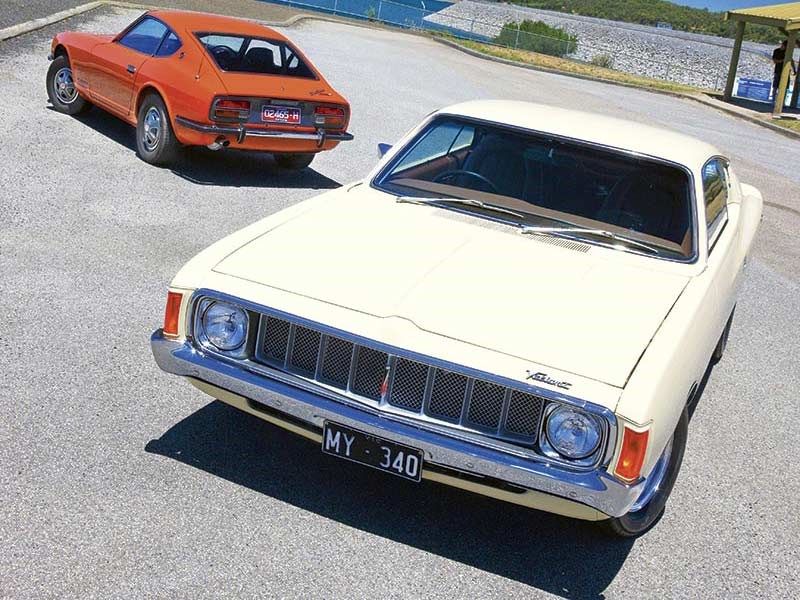 Chrysler Valiant Charger vs Datsun 240Z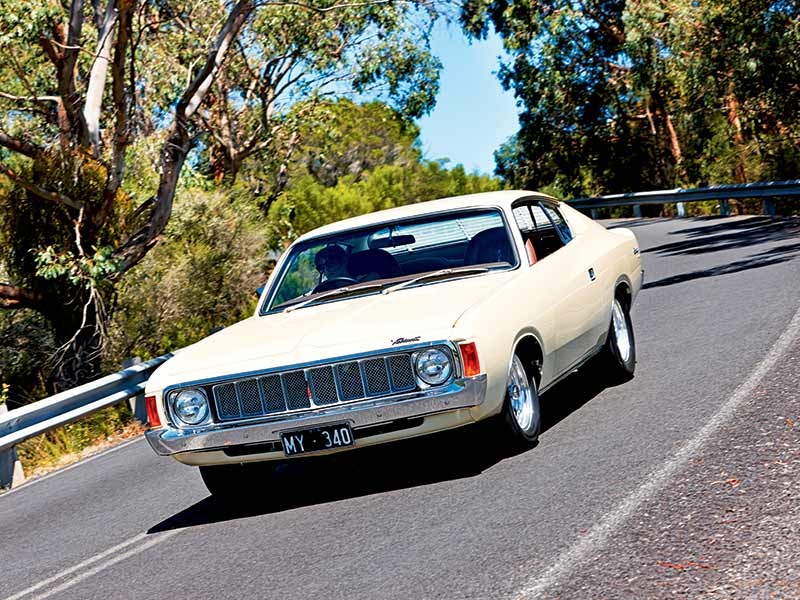 Chrysler Valiant Charger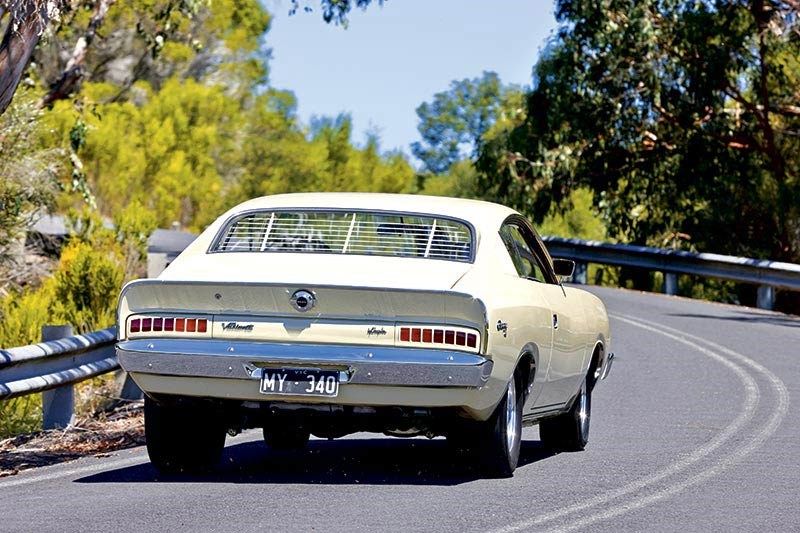 Chrysler Valiant Charger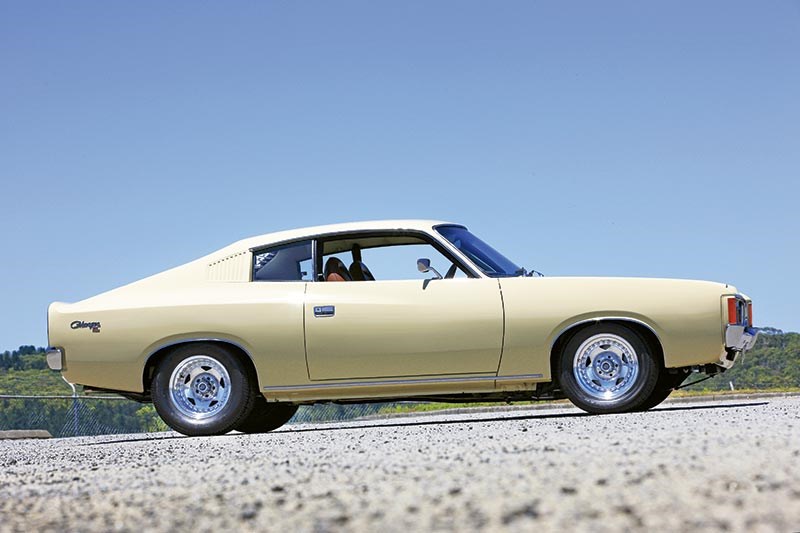 Chrysler Valiant Charger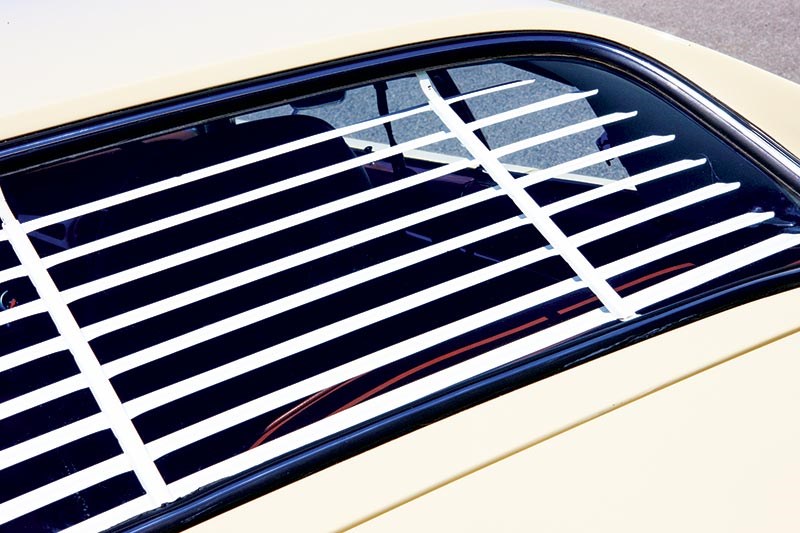 Chrysler Valiant Charger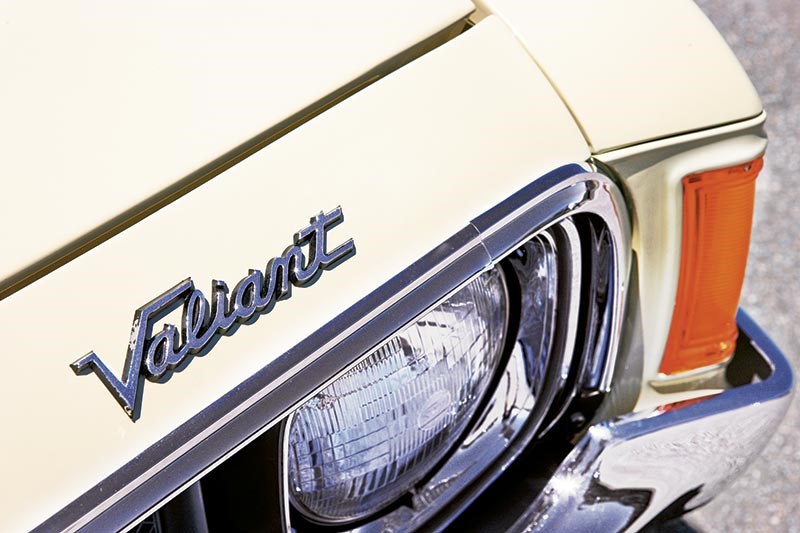 Chrysler Valiant Charger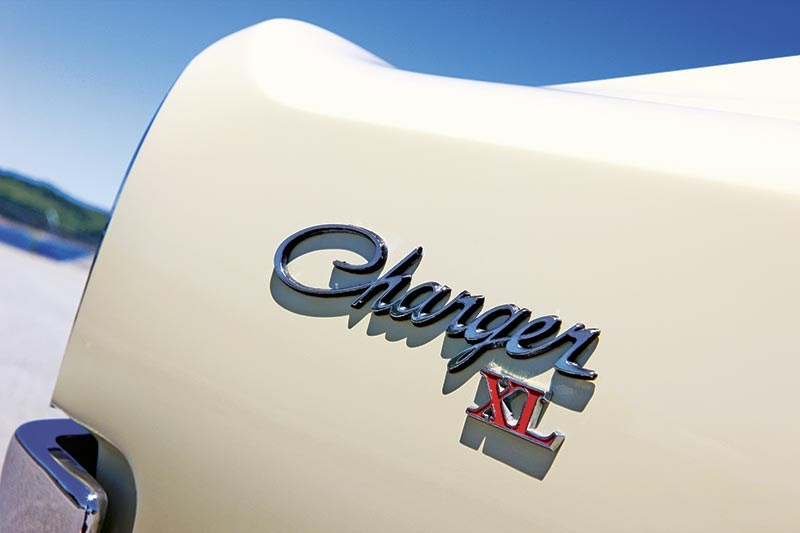 Chrysler Valiant Charger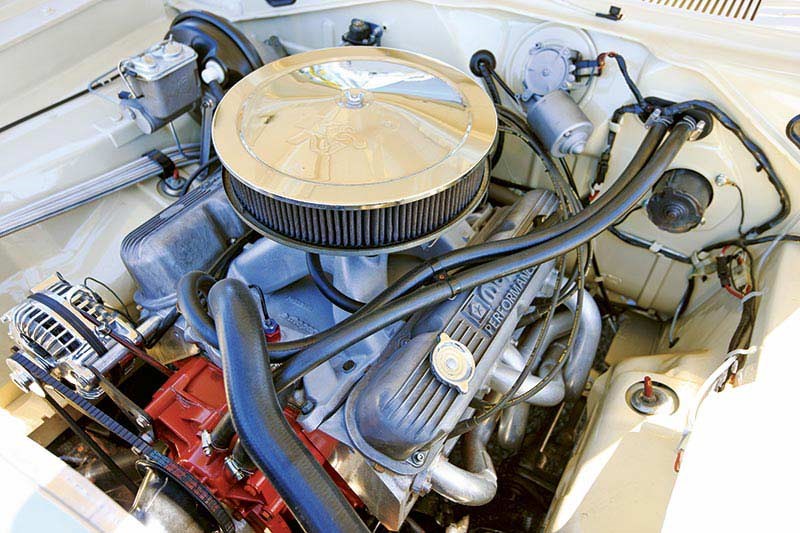 Chrysler Valiant Charger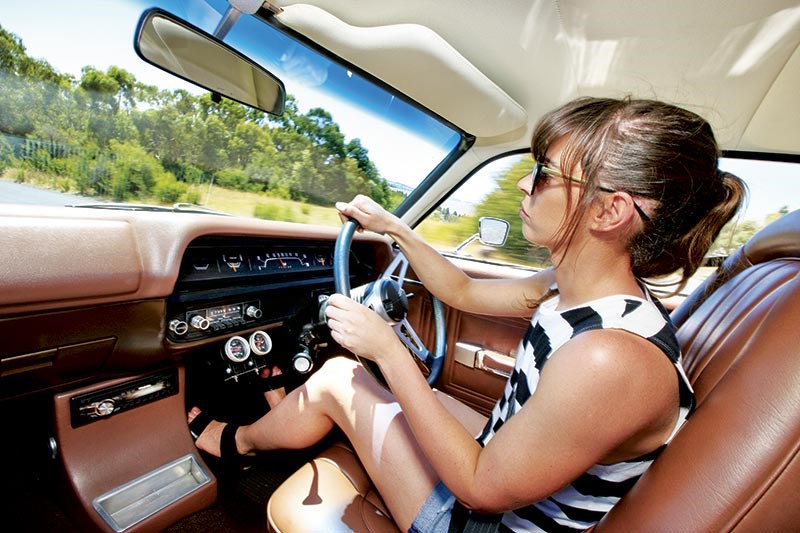 Chrysler Valiant Charger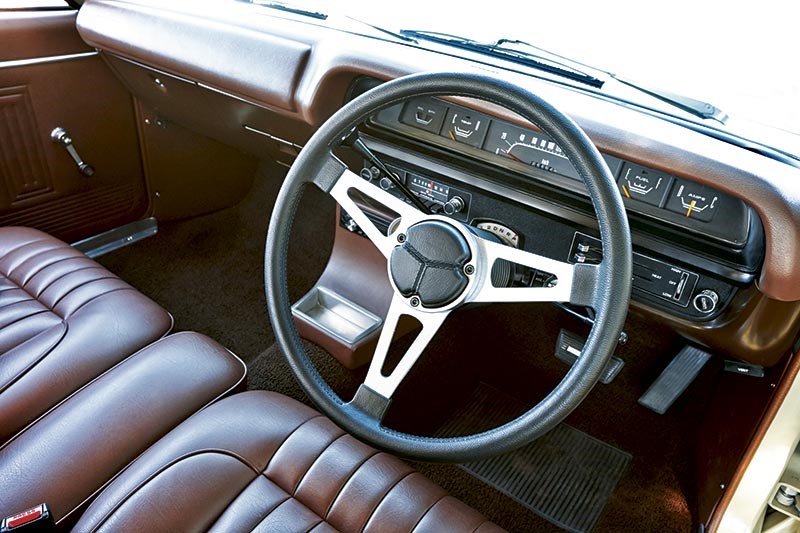 Chrysler Valiant Charger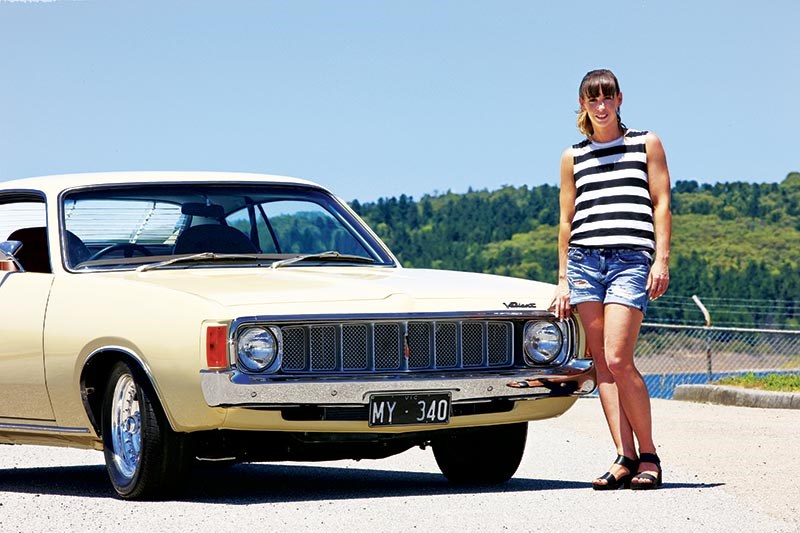 Chrysler Valiant Charger

Chrysler Charger vs Datsun 240Z: USA versus Japan in a mid-priced coupe head-to-head, which one would get your $40k?
It's hard to beat the seventies when it comes to brash styling and ambitious performance and you can still snag a good-looking and solid car for around $40k. Two solid and sometimes overlooked examples are the Chrysler Charger and Datsun 240Z.
Chrysler Charger vs Datsun 240Z
Our feature Charger here is a 1973 XL with a 340 cube (5.6-litre) V8 in the sharp end, running a three-speed auto. It's a big, fast and user-friendly four-seater with coupe style and the practicality of robust and easy-to-fix mechanicals.
Meanwhile, the Datsun is a 1972 240Z with the original 2.4-litre straight-six, and five-speed manual gearbox. A proper two-seater traditional sports car, it boasts one of the sexiest sets of curves to ever come out of Japan, but still delivers as a reliable and stress-free classic.
Part 1: CHRYSLER CHARGER
There was a lot more than a little American influence in the design of the Australian Big Three's cars back at the end of the 1960s: long overhangs and big wheelbases were being cited as just what the Aussies needed. And in the dying days of the 1960s, American designers were convinced that a new Valiant needed an even longer wheelbase – up from the 111 inches (2.82m) that mimicked the XR Ford and HK Holden.
The VH Valiant Hardtop's lanky 115-inch stance came from merging a Dodge Dart rear end to a Valiant front; it was locked in before local management questioned whether it really was what Australia wanted, needed or would buy. Certainly there wasn't much of a clarion call to younger buyers in the styling of the new car. In desperation, local bosses looked for a fast 'n dirty fix to a looming sales catastrophe.
The first clay model looked like a VH Hardtop nose mated to shortened XB Falcon rear quarters with HK Monaro side-windows. It saw ten inches (250mm) chopped out of the newcomer and six (150mm) from the existing Hardtop.
What's so mystical about a 105-inch wheelbase? It matched the EH Holden and Valiant's S-series – which was where the young money was going. Close to the iconic early Mustangs and 'Cudas, it also slashed a healthy 136kg from the car and stiffened the body too.
That first clay model was deemed 'near enough' and was the baseline for final designs after US bosses gave a grudging last-minute nod, but insisting that US stylist Bob Hubbach join the local team.
GM hired Hubbach in 1962 as a designer but he jumped to Chrysler in '67, staying until he retired in 2001. His other projects included the Chrysler 300C, Dodge Caravan and Dodge Viper.
In an unprecedented 18 months from concept to launch, the Charger appeared two months after the VH Valiant; another feature rejected due to time and cash constraints was a unique grille for the Charger. Luckily, as it turned out: the familial link between VH and Charger helped boost the under-performing VH out of dealers' showrooms.
Seen as a cut-price Mustang alternative, the Charger became one of Australia's longest-running coupes, being built from 1971 to 1978.
The initial VH, 1971–73, charged out of dealer's doors 17,918 times; just over a third were the basic Hemi-6, 3.5 litre models, with another third opting for the XLs: carpets, front discs and bigger engines, while 1300 R/T models had the VH Pacer's 4.3-litre engine and either an early three-speed or later four-speed manual gearbox. Further delineation were the 6-Pack performance E39 and E49 competition and E37 and E48 street models.
The 770 was sold over 4200 times, with a variety of engines – the high-performance sixes or 5.2, 5.6 and 5.9-litre V8s.
The 1973-75 VJ and 1975-76 VK models were victim of mindless cost-cutting which included the racing programme, so Chargers lost whatever track credibility had previously been built up. VJ sales dropped to just over half what the VH Chargers had achieved. Management panic was signalled by the arrival of the Sportsman in 1974: its garish red and white paint and tartan upholstery did for Charger what Attila did for Rome and few normally-sighted people under 40 would be seen dead in one. Only 400 were built, sold slowly – and are now collectible: go figure.
VK sales figures were even more dismal, driven down by styling choices that included a painted gap-tooth grille, candy stripes and an appalling White Knight limited Edition which saw sales drop to less than ten percent of their earlier volume. Charger was doomed.
Yet the 1976-78 CL model offered a fresh face with quad lamps and "fast-nose" styling that joined nose and tail for the first time in the car's brief life. By now, American styling was on the nose and Euro designs were gaining traction, reflected in the XC Falcon and its Holden rival, the Commodore.
The CL limped to 1815 sales – not bad considering just 4.0 and 4.3-litre Hemi straight sixes and a lone 5.2-litre V8 in just one trim spec – 770 – was all that was left on the menu. The 1978 Drifter was a last desperate attempt for former glory. Just 73 were built.
Charger was killed prematurely by inept decisions made by bungling management: it deserved better.
Today the Charger is a well-accepted and much-loved classic, with its own legion of hard-core fans. They may not be as numerous as the Ford and Holden tribes, but are just as fanatical. While performance headliners from the R/T series are now comfortably heading into six-figure territory, you can still get very solid value for a more modest budget.
The car you see here is a great example. With 275 horses in stock trim, it's lively and anything but your average seventies ride. Having an auto makes it a low-stress cruiser, while its enthusiastic owner was happy to show it has some stick when you want it.
Our most recent Muscle Car Buyers Guide lists a few tasty models that fall into the budget. Finding one that hasn't been molested to a standstill will be part of the challenge and, as always, body condition is critical if you want to keep resto costs down. In any case a good solid driver can be had for a $40,000 budget.
What you get is a substantial and stylish car with heaps of seventies charm that should be reliable and easy to live with.
JOHN BOWE SAYS:
"Chargers have long been under-rated. In their day, it was very much a GMH-Ford country. The Charger was a courageous thing for Chrysler to do and I reckon they were a better car than the equivalent Holden or Falcon.
"Those 340s are good engines. A mate of mine in Tassie, Greg Crick, races one in Touring Car Masters and does well with it. They lend themselves to modification.
"It's a long wheelbase, short car that's nice and wide, so they handle pretty well."
OWNER: CORINNE MILLER
"I actually wanted an XY. After about a year of my partner and I looking at a lot of cars, my partner said stop looking at just one model, pick three. So I picked a Charger, an XY and a Statesman.
"I wanted a car with no rust. That car came up – it had no rust, they were going to roadworthy it, so that's how I ended up with it.
"We've done pretty much a ground-up restoration. Back to bare metal, every little nook and cranny cleaned out, repainted, retrimmed. Everything that we could restore has been done properly, but I wanted to keep the car looking original. So I left it as a column shift and didn't change the trim or paint colour.
"It was a nice six-year process.
"I'm a qualified motor trimmer – that helps, so I can trade my time for other people's time.

"We've got another Charger, some Toranas, a couple of Fords and whatever else my partner decides to bring home.
"It's a fun car to drive. Good power, what more can you want?"
SPECIFICATIONS
Chrysler Valiant VJ Charger XL (1973)
Build dates: 1971-1978 (VH to CL)
Engine: 5.6 litre pushrod V8
Power: 205kW @ 4400rpm
Torque: 488Nm @ 2400rpm
Performance: 0-100km/h – (claimed) 7.2sec
Gearbox: 3-speed automatic
Suspension: Independent torsion bars (f), live axle (r)
Brakes: Disc front, drum rear
Price range: $30,000 – 50,000
Web: chargerclub.org.au
---
Top 3 buying tips
Join a club so you can get the inside running on cars that don't make it to the open market.
Rust is your wallet's biggest enemy - check the body carefully.
History and paperwork are gold - ask for old handbooks and receipts, and hang on to them.
Unique Cars magazine Value Guides
Sell your car for free right here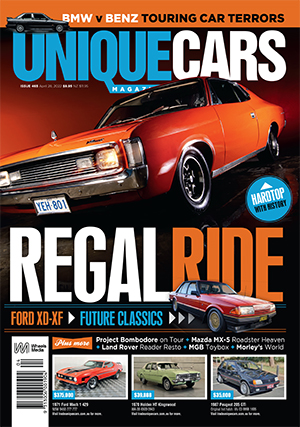 SUBSCRIBE TO UNIQUE CARS MAGAZINE
Get your monthly fix of news, reviews and stories on the greatest cars and minds in the automotive world.
Subscribe