AMC AMX 390 review
---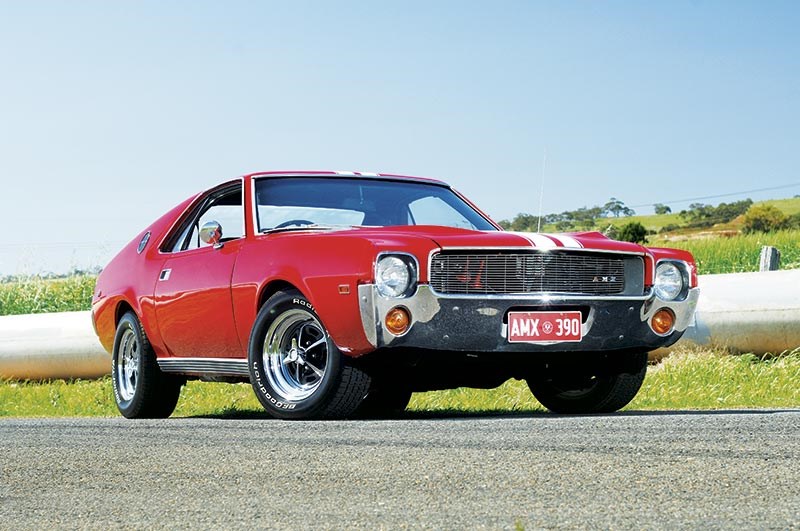 AMC AMX 390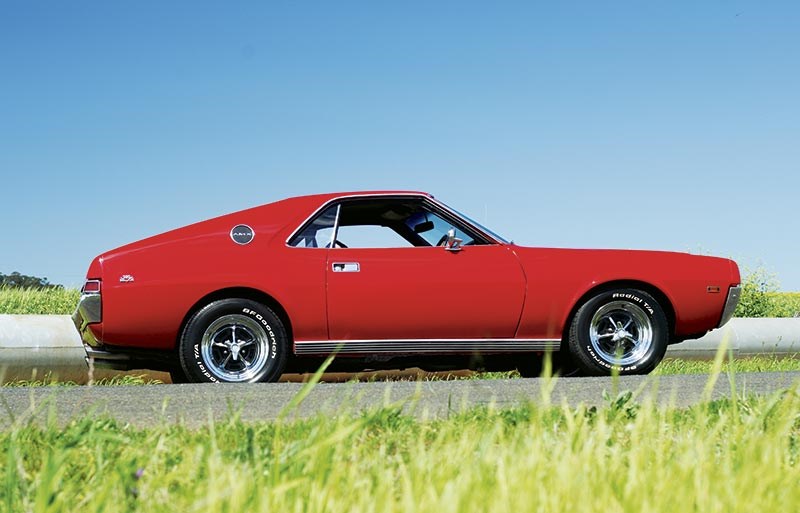 AMC AMX 390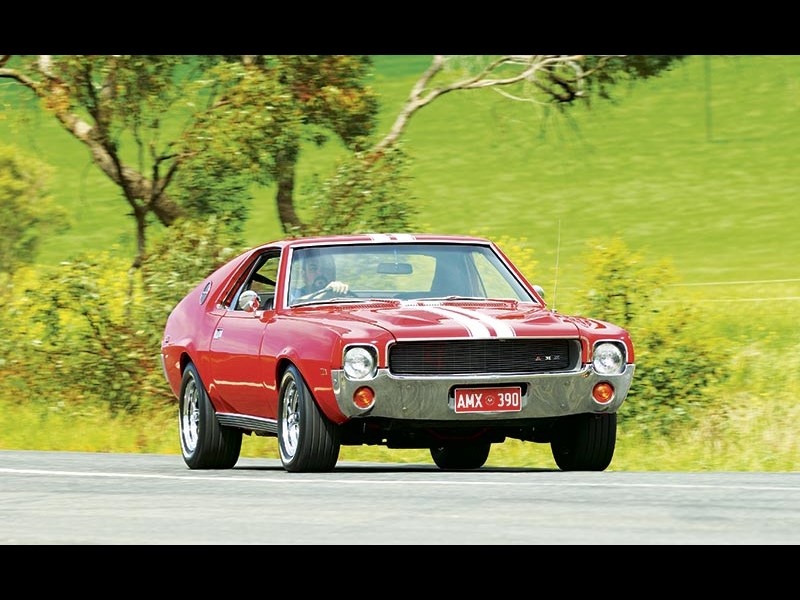 AMC AMX 390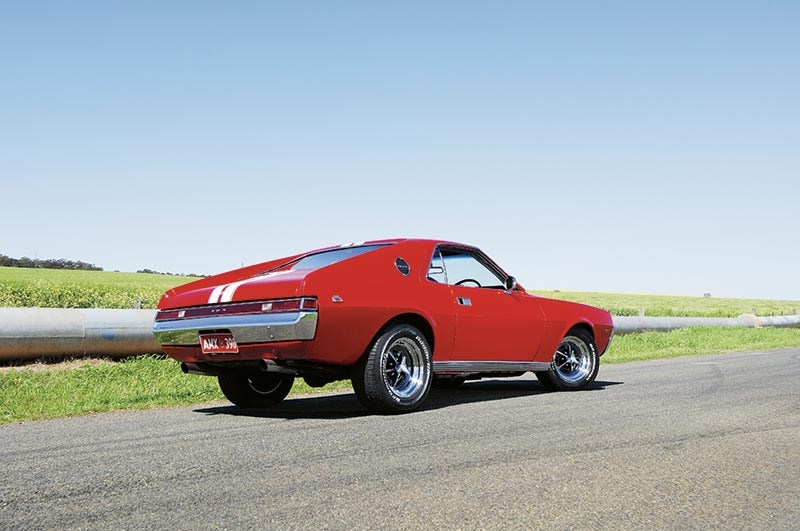 AMC AMX 390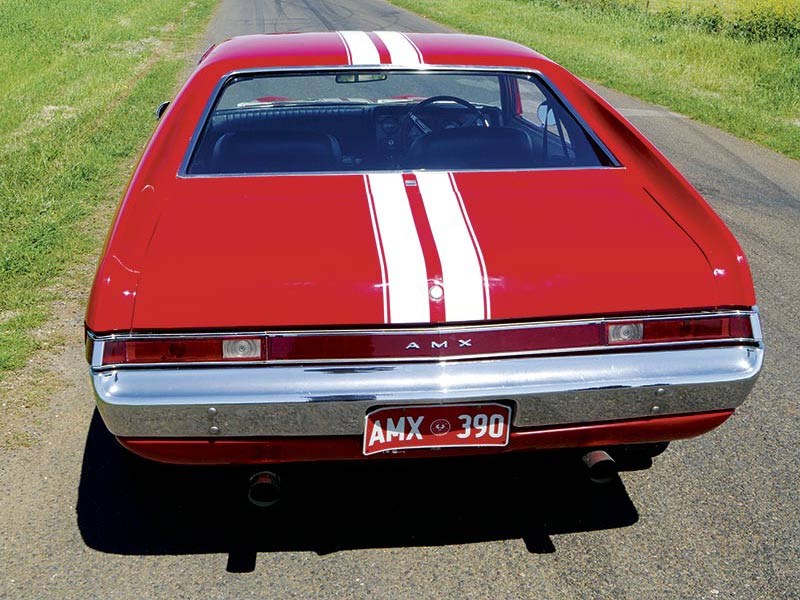 AMC AMX 390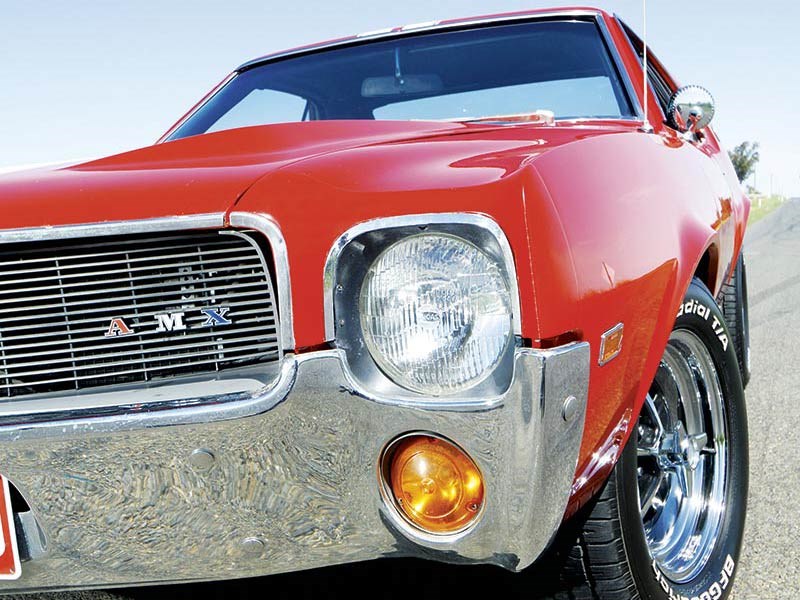 AMC AMX 390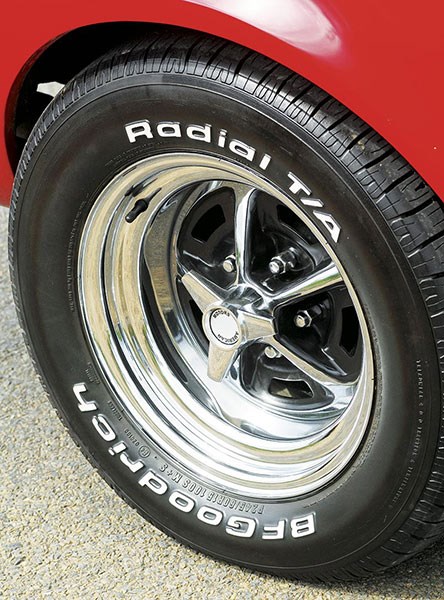 AMC AMX 390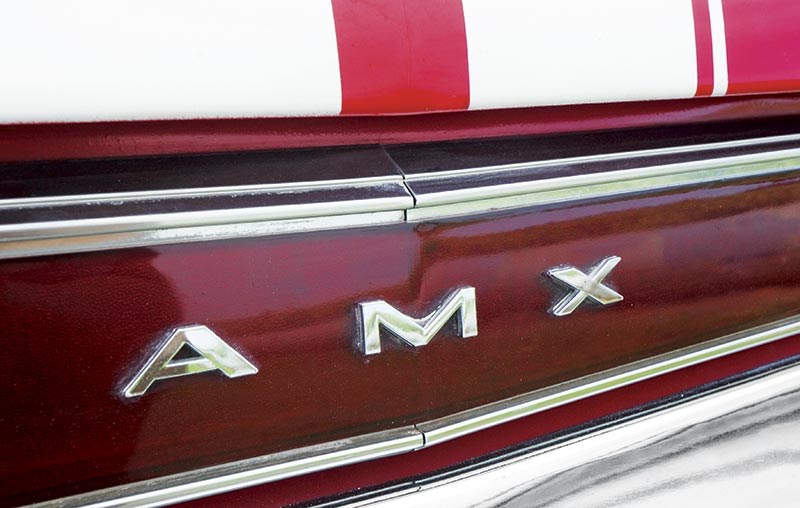 AMC AMX 390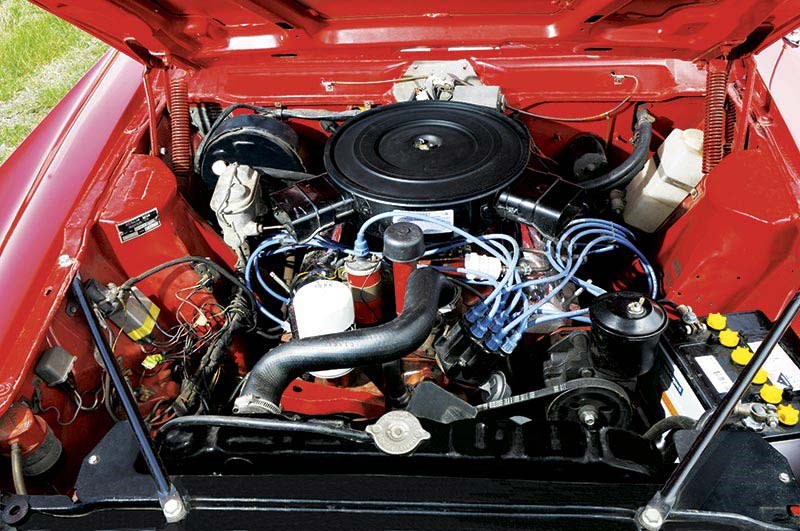 AMC AMX 390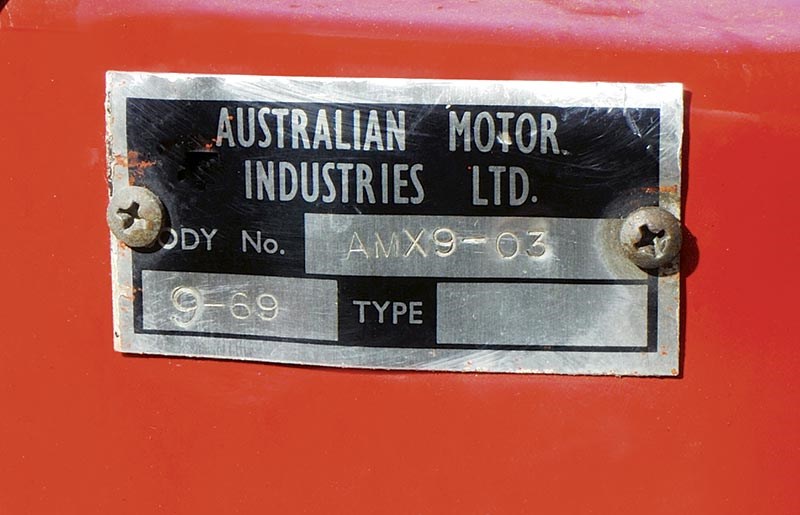 AMC AMX 390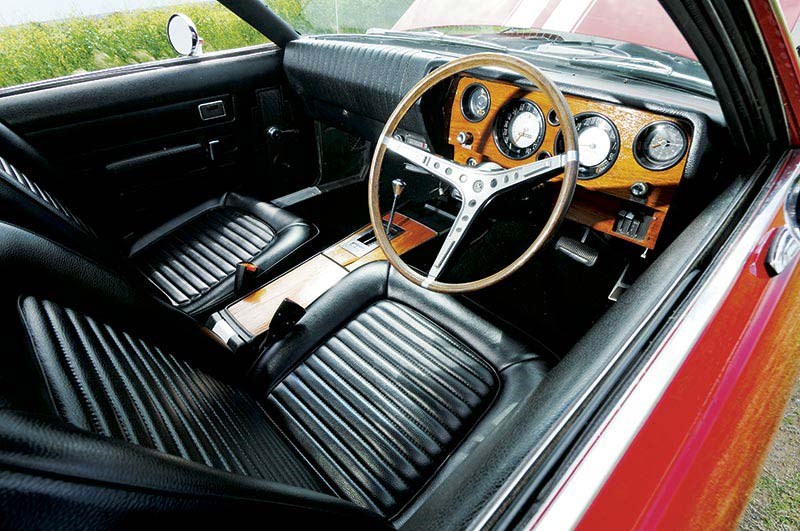 AMC AMX 390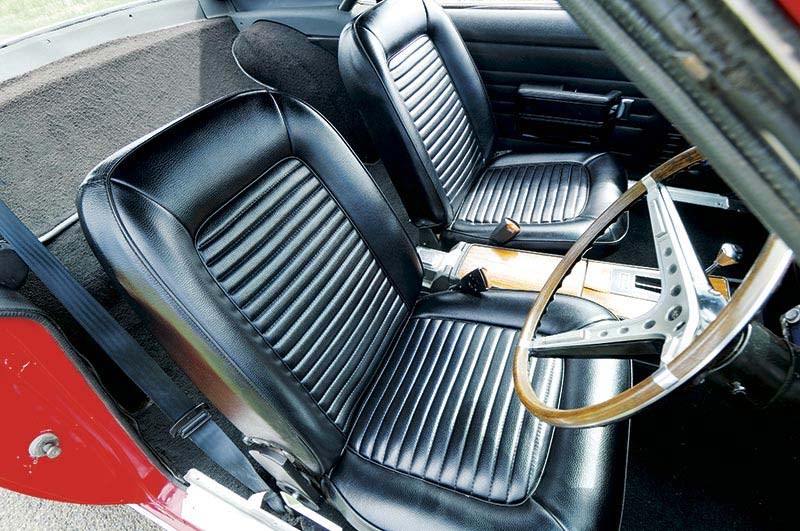 AMC AMX 390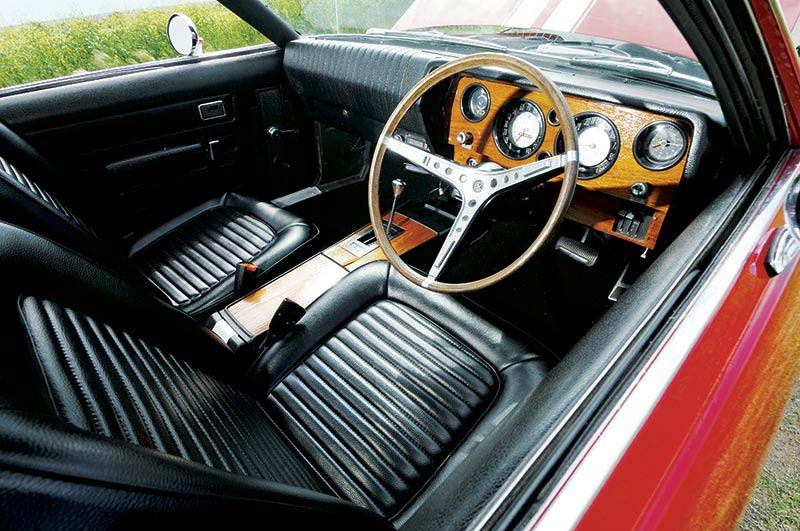 AMC AMX 390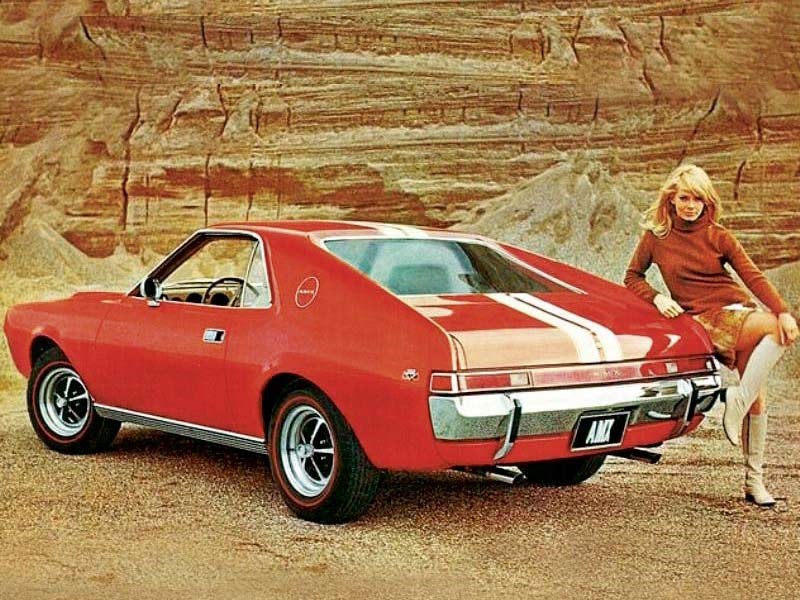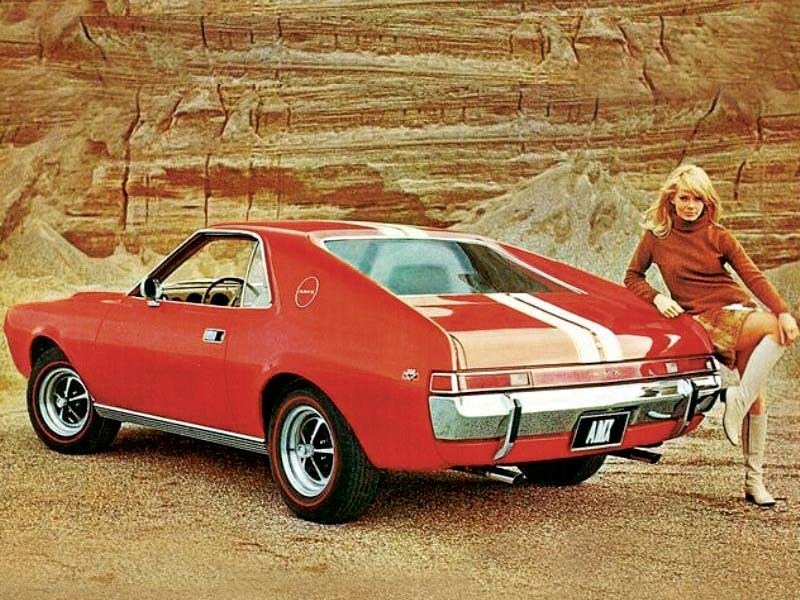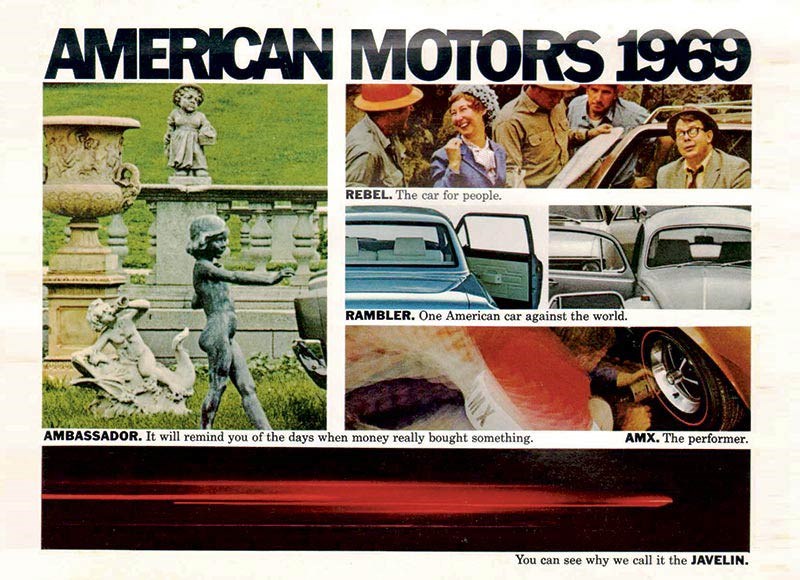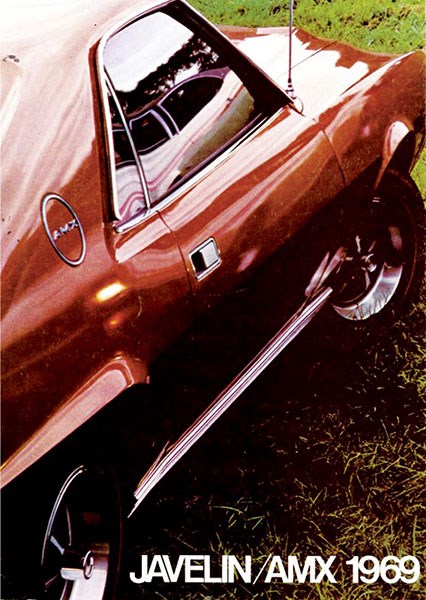 Fancy a V8 muscle car but don't want to follow the crowd? AMC's Aussie-built AMX steams in straight out of left-field...
AMC AMX 390
American Motors Corporation: Maybe you've heard of it, but for a lot of otherwise clued-up car nuts, the AMC brand is the one that slipped between the cracks as far as general knowledge goes. But even if you're not familiar with the company itself, you'll almost certainly know many of its products. How does the name Hudson Hornet go for ringing a few bells? Or what about the original Jeep Cherokee which saw the light of day under AMC ownership?
Even with those headline acts, of course, there were still plenty of AMC models (and brands for that matter) that just didn't figure heavily in the lives of Australian car buyers back in the '50s, '60s and '70s. And while pretty-much every Aussie whose backside points to the ground has owned, ridden in, driven or was conceived in a Holden Kingswood, the same can't be said for cars like the Rambler Matador and Hornet, even though they were assembled in this country (by AMI) at a time when local content was king. Let's face it, most Aussies hadn't even heard of the Rambler Javelin until Jim Richards started racing one in Touring Car Masters competition a year or three back.
But if you want to talk really obscure, then let us introduce you to the AMC AMX. Built between 1968 and 1970, the AMX stood for American Motors eXperimental - but catchy name aside, the AMX's real job in the world was to convince American kids that it was a proper muscle car at a time when the whole muscle thing was about as hyped as it got. Essentially, a shortened version of the Javelin, the AMX was a strict two-seater and you know AMC was deadly serious about the car's performance credentials, because in February 1968, the official press launch for the car was held at Daytona International Raceway where the AMX lapped at better than 200km/h. Except it's not even quite that simple. According to Dave Tuck, AMC guru and brother of Andrew who's the owner of this car, the AMX wasn't a shortened Javelin; it was the other way around.
"It was always designed as a short-wheelbase car, but AMC management figured that a two-seater would have too limited a market," Dave explains. "So instead of it being a shortened Javelin, the Javelin is actually a lengthened AMX. They put an extra foot of wheelbase in it and a pair of rear seats and called it Javelin."
All AMXs were V8s (no brainer there) with the range kicking off with a 290 cubic-inch engine good for a claimed 225 horsepower (168kW). The 343 ci was next with 290 horsepower (220kW) and the big hitter was the 390 V8 with 315 horsepower (235kW) in the brochure. Fact is, though, that they all went pretty hard thanks to a relatively light weighbridge ticket - in the context of a late '60s US muscle car, anyway. A T-10 four-speed was the default tranny, but you could also option up a three-speed auto; either the Borg-Warner M11 or M12, the latter being the standard auto to back up the 390.
All three capacities were fed by four-barrel carbs and were variations on the same cylinder block, although there were some important differences internally. The 290 got smaller intake and exhaust valves, a cast-iron crank and thinner webs cast into the block. The 343 built on that with bigger valves and thicker crankcase webs. The 390 was the full enchilada with a forged steel crank, forged rods and even larger diameter rod journals. And if that seems like going a bit overboard, remember that 1968 was when the muscle car thing was at its absolute craziest and manufacturers were not afraid to spend big bucks to tip each other out of the boat.
Which brings us to Andrew Tuck's 1969 AMX, and the point in this story where things gets seriously weird. See, not only did AMC defy logic by bothering to even consider Australia as a market for AMXs, it also ruled out any other right-hand-drive market. But, having taken that decision to sell the AMX Down Under, it then pursued the WTF angle to an illogical extreme and decided to offer just 24 examples for sale here. Now, normally, it just would not have made any sense to re-engineer a car for right-hand-drive to sell just 24 examples. But these, remember, were the days when local content was crucial to a car being priced right.
So, by importing the AMXs as a box full of parts (it's called CKD, Completely Knocked Down) and assembling them in Port Melbourne at Australian Motor Industries (which was also assembling Toyotas, Triumphs and other Rambler/AMC models) AMC could also add the engineering input to convert them to right-hand-drive as part of its local content. Brilliant? Maybe…still sounds a bit weird to us.
"Oh, by the way," says Andrew, "it wasn't 24 cars, it was 25. They actually brought in a complete car as an engineering mule. It was imported fully assembled and still left-hand-drive. I only found this out recently. And I have absolutely no idea where it is today."
He is also at a loss as to why AMC decided to sell just the 24 cars in Australia. "Back then they did some pretty oddball things, I suppose. They even bought in one Gremlin. Why?"
Andrew also reckons the conversion from left to right-hand-drive lacks a little finesse too, but admits that it was probably state-of-the-art for the time. "You can see where they've just spot-welded plates over bits and pieces that had to be moved. It's not pretty, but in the day, it did the job and that was probably all that mattered. Part of the conversion was to change the dashboard, and these were all custom-made here as one-piece mouldings."
Despite appearances, Andrew's car as it sits now, is not how it rolled off AMI's Port Melbourne assembly line. Just for starters, it's now red where it was originally white and the 343 cubic-inch engine it was born with, is now a stock 390.
"The previous owner changed the colour from Frost White to Signal Red (the only other AMX colour was called Safety Wattle Yellow) and then he swapped the 343 for a 390. He managed to cook the 343 and I'm not sure how because these were pretty tough motors to kill. I'm tipping he was giving it a fair hammering and I think he was a bit of a lead-foot, back in the day."
Andrew has plans to return the AMX to its original white and will eventually reinstall a 343 V8. But here's the freaky part; he's actually managed to find the original engine from his car. Actually, it found him, and although there were only 24 to choose from, long shots like this are pretty rare.
"My brother and I used to have a business buying and selling Rambler parts. One day, this guy rolls up in a Matador, looking to swap his 343 for something bigger. So we did a deal to swap a 390 we had into his car and we'd keep the 343. It was only when I got the 343 out on the workshop floor that I recognised the engine number as the one for my car. I guess it was just meant to be. Mind you, the engine number was the only clue, because somebody had painted the motor hot pink!"
Andrew's car now also runs the Borg-Warner M12 auto specific to the 390 and has a Dana rear end with nice long 2.87:1 highway gears. Even so, he reckons it's still a quick car, but it does require plenty of driver input. "It's not like a new car where you just bomb along at 160km/h; at 160 in this, you better be hanging on."
THE OWNER
So how does a nice boy from South Australia get so caught up in an obscure brand like Rambler? Andrew is pretty quick to blame his brother Dave.
"When my brother was 16, he was at a local car-yard and he saw a Triumph Spitfire and a 1965 Rambler American for the same price. The Rambler had carpet and a heater. He figured his girlfriend would appreciate both those things, so he bought the Rambler. I got to know that car and really liked it, so when I was old enough, I bought a '64 American for myself."
"Then I worked my way through Hornets and other models, but the ultimate was always an AMX. Actually, my car was number three of the 24, and those first three were loaned out to magazines as press test cars. There's an issue of Modern Motor from 1970 that has a white car on the cover. That's my car. If you look closely, you can see it's missing wipers, so it must have been taken straight off the assembly line and photographed before it was even finished."
"My future plans involve doing up a Hornet, but I've just moved house, so I'll be building a shed first. And then it'll be the AMX's turn."
Who'd have thought that putting a girlfriend's comfort first would have led to such a lifelong obsession for two grown men?
SPECIFICATIONS
AMC AMX 390
Engine: 390ci V8, DOHC, 16v
Power: 235kW @ 4600rpm
Torque: 576Nm @ 3200rpm
Weight: 1361kg
Gearbox: 3-speed auto
Brakes: discs (f) drums (r)
Top Speed: 196km/h
Price: $7,495 AUD new (343ci)
Unique Cars magazine Value Guides
Sell your car for free right here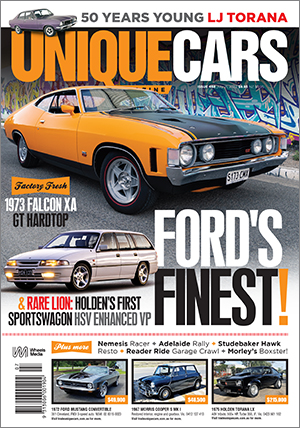 SUBSCRIBE TO UNIQUE CARS MAGAZINE
Get your monthly fix of news, reviews and stories on the greatest cars and minds in the automotive world.
Subscribe