1972 Datsun 240Z review: $40k coupe pt.2
---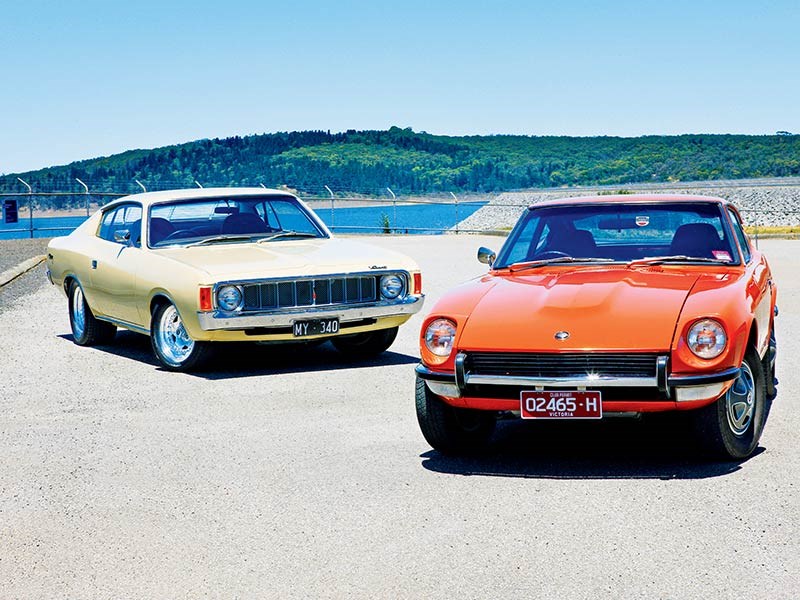 Datsun 240Z vs Chrysler Charger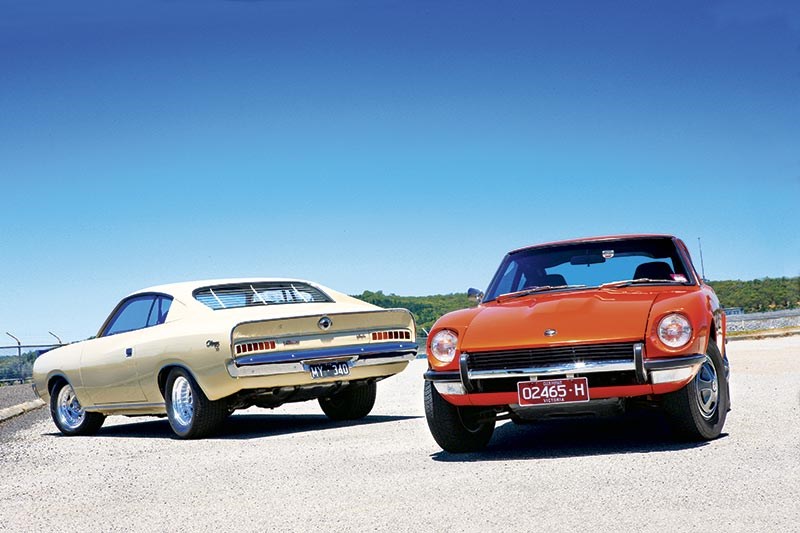 Datsun 240Z vs Chrysler Charger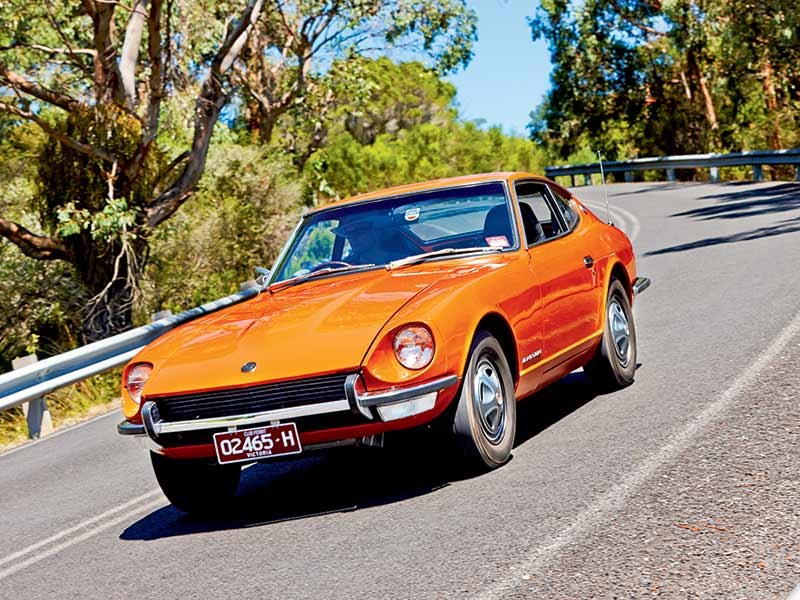 Datsun 240Z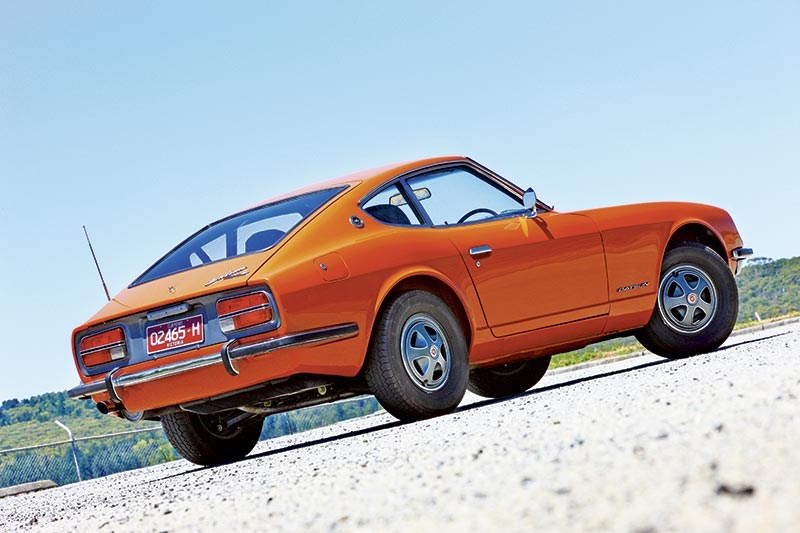 Datsun 240Z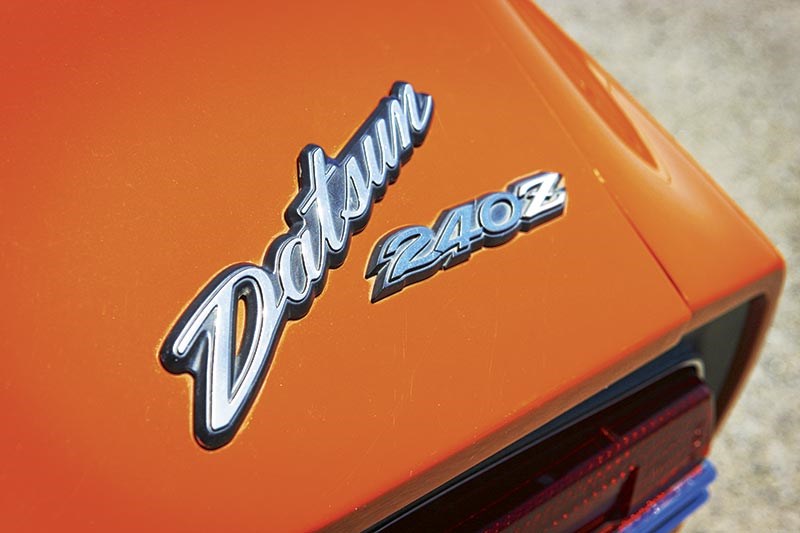 Datsun 240Z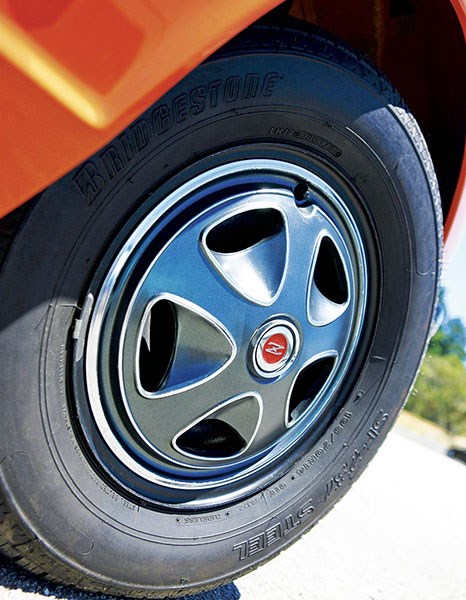 Datsun 240Z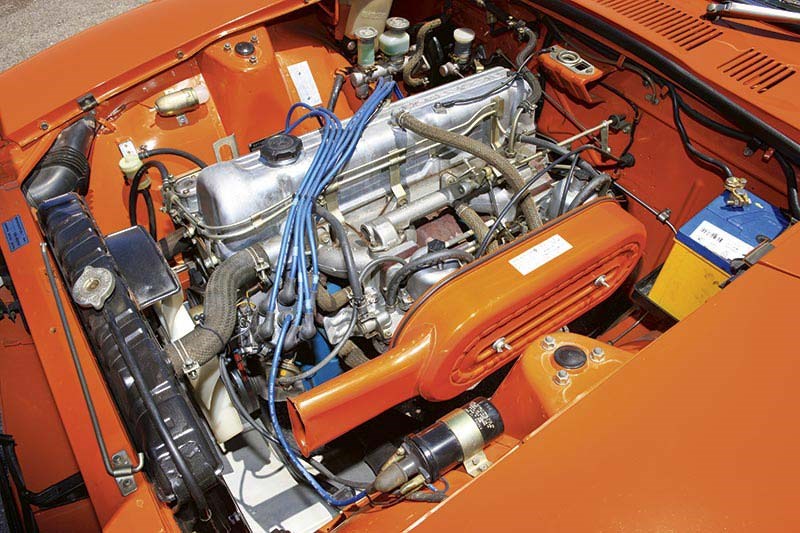 Datsun 240Z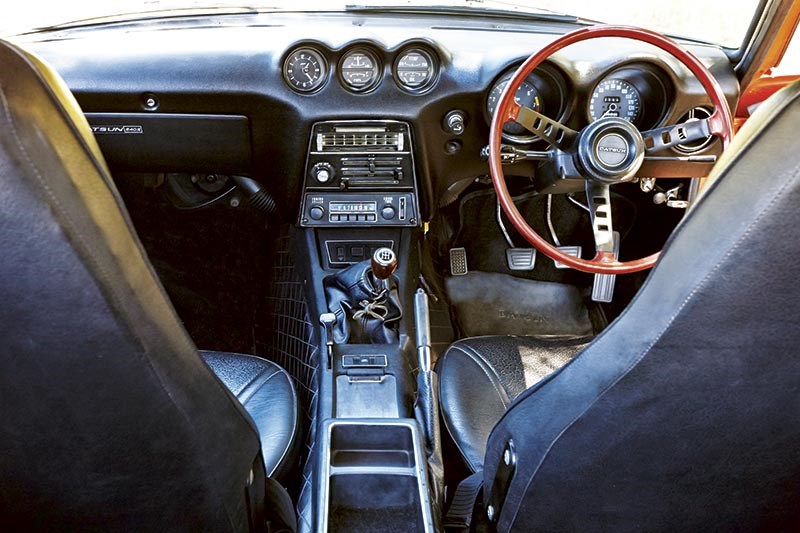 Datsun 240Z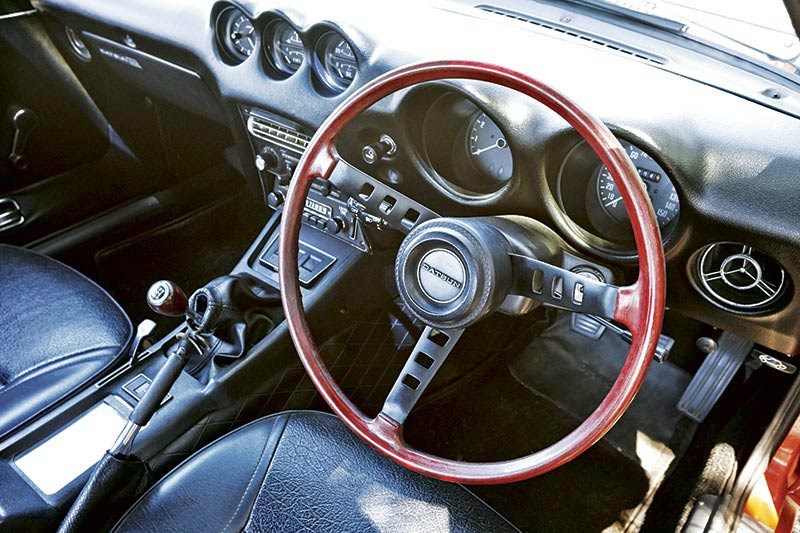 Datsun 240Z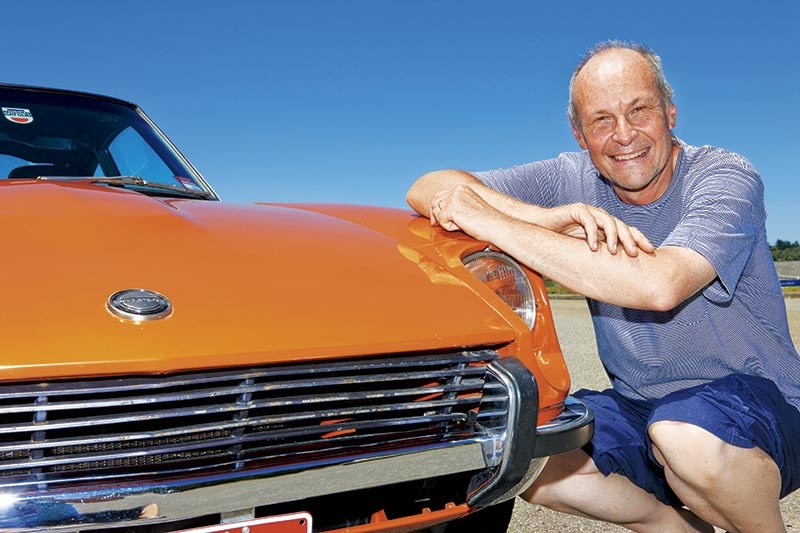 Datsun 240Z

Datsun 240Z vs Chrysler Charger: USA versus Japan in a mid-priced coupe head-to-head, which one would get your $40k?
It's hard to beat the seventies when it comes to brash styling and ambitious performance and you can still snag a good-looking and solid car for around $40k. Two solid and sometimes overlooked examples are the Datsun 240Z and Chrysler Charger.
Datsun 240Z vs Chrysler Charger
Our feature Datsun is a 1972 240Z with the original 2.4-litre straight-six, and five-speed manual gearbox. A proper two-seater traditional sports car, it boasts one of the sexiest sets of curves to ever come out of Japan, but still delivers as a reliable and stress-free classic.
Meanwhile, the Charger is a 1973 XL with a 340 cube (5.6-litre) V8 in the snout, running a three-speed auto. It's a big, fast and user-friendly four-seater with coupe style and the practicality of robust and easy-to-fix mechanicals.
Part 2: DATSUN 240Z
To get a clue as to what made the Datsun 240Z such a revolutionary vehicle, first have a good nose round an MGB GT. Familiarise yourself with its live axle slung from semi-elliptic leaf springs and lever type shocks. Alternatively, have a look at the rear end of a Porsche 911T. That was a bit better, with a torsion beam rear end and trailing arms but for half the price in 1970, Datsun would give you a chassis that was twice as sophisticated, with MacPherson struts at the front and independent Chapman struts at the back end. Rack and pinion steering, front disc brakes, a five-speed manual gearbox and a kerb weight of 1,025kg only served to underscore the 240Z's inherent rightness.
Detractors will point to the fact that although it revolutionised our idea of Japanese sports cars – or 'individual GT cars' as Datsun called the 240Z at the time – there was nothing inherently radical about its design. The engineering, the styling and the marketing were all artful copies of existing best practice. Yet there perhaps is the genius of the 240Z; the fact that it adopted the smartest ideas possible at a budget price and, like all the best products, had its rivals wondering why they hadn't done so earlier.
Before we go any further, a quick primer so that you're able to translate 240Z jargon. The car was introduced in late 1969 for $4666 and there were four versions built before it was replaced by the more porcine 260Z in 1973. All featured the same 151hp single overhead cam straight-six with twin Hitachi side-draught carburettors, but there are subtle differences to look out for.
Series I cars were built from October 1969 through to December 1970 and can be identified by fresh air vents located on the rear hatch. The steering wheel arms have indents rather than holes and the tools and jack are located behind the seats. The Series II cars ran from January 1971 to August of that year and the fresh air vents were moved to the C-pillar, the tools and jack were moved to pockets in the rear deck area and the steering wheel was redesigned.
Series III (August 1971-September 1972) models got a redesigned centre console with an ash tray behind the shift lever and the lighter moved to the dashboard. The final 240Z, the Series IV, featured dash layout alterations, the headlight buckets changed from fibreglass to steel and intermittent windscreen wipers became standard.
This lasted through to September 1973. So now you ought to know exactly what you're looking at, unless you want to start down the line of Japanese-spec Nissan Fairlady imports. That could be one hell of a journey, so tell a responsible friend before you set off. If you want to circumvent that process, just trawl for a Fairlady Z432-R and you'll have the ultimate Zed, 24-valves and all.
Despite getting the basic ingredients right, the 240Z was never the greatest handler straight out of the crate. The online hagiographies neglect to mention that it was quite softly set up and had a tendency to wander at speed. The brakes were wooden in feel, road noise is high, the engine isn't particularly tuneful, there was no lockout on reverse and ancillary features like lights and wipers were utterly hopeless. On the plus side of the ledger were perfectly selected gear ratios, a benign chassis balance, a great driving position, and excellent ride quality. It was even decently practical.
If those sound to you like the desirable attributes for a quality sedan of the time, you'd be right. Despite the priapic styling, the Zed had a distinctly grown-up feel. Although it's frequently compared to a Porsche 911, the 240Z was no gym-toned apex sniffer. Instead it offered a more languid take on the GT car theme. Performance was brisk if not concussive, Wheels recording 9.1 seconds to 60mph with a top speed of 118mph in their June 1971 test.
It was, and still remains, a landmark vehicle and one that brought newfound credibility to Japanese sporting cars. If anybody was in any doubt as to the potential within the chassis, those ended when the 240Z claimed victory (and, indeed, second place too) in the 1971 Safari Rally, beating the factory Porsche 911s and Ford Escorts.
As a rough rule of thumb, the earlier the 240Z and the closer to factory trim it is, the more it tends to be worth. Tidy examples start at around $40,000 with show queens now starting to threaten six figures. Like many watershed vehicles, the image becomes bigger than the car itself, but the 240Z's blue-collar honesty is always a refreshing reality check. For a car that campaigned on a value ticket, its spiralling values represent an ironic legacy. Still, perspective pays dividends. Think of it as the everyman's Toyota 2000GT and it's hard to begrudge current valuations.
JOHN BOWE SAYS
"The original one is the best, the purest. Just two seats, it's good looking, it's got a nice six-cylinder engine.
"With a five speed gearbox and independent suspension all round, they were very advanced. While it was early in the Japanese industry, it was still a good quality product. I'd like one and I reckon they're undervalued."

OWNER: DAVID TOLEMAN
"I had a 260Z originally and still own it. When you own one of those I suppose you end up wondering what a 240 is like. I'm really big into originality, so it was hard to find a 240Z that wasn't modified. Eventually in 1995 I purchased this one.
"It was nice and original and it looked tidy because it had a respray, but it didn't run very well and needed an engine rebuild. I thought I'd do the engine and then drive it around for a while, but once you have the engine out you might as well do a restoration. You know how it goes.
"A friend who's a panel beater did the bodywork. Once he stripped the paint off it, we found it was full of bog and once you stripped the bog off it was full of rust. It was a bit of a nightmare, but we persevered.
"I ended up buying another car – one that was damaged, that we could use to cut out panels. I think the two doors on this car are off it. So it's essentially made up from two. It took about five years, just taking our time.
"I've always liked Japanese cars. My first car was an old Toyota Corona shovel-nose and since then I've been hooked on them.
"It's nice to drive and it looks good. The performance is pretty good because it only weighs just over a tonne.
"My wife Karen likes Zed cars, and we have several: a 240, some 260s, 280s and 300s, plus Toyota Corollas and now a C3 Corvette."
SPECIFICATIONS
Datsun 240Z (1972)
Build dates: 1970-1973
Engine: 2.4 litre straight six SOHC
Power: 113kW @ 5600rpm
Torque: 198Nm @ 4400rpm
Performance: 0-100km/h – (claimed) 8.0sec gearbox 5-speed manual
Suspension: Independent MacPherson struts, anti-roll bar, coil springs (f); independent Chapman struts (r)
Brakes: 270mm disc front, 230mm drum rear
Price range: $30,000 – 50,000
Web: viczcar.com; ndsoc.com.au
---
Top 3 buying tips
Join a club so you can get the inside running on cars that don't make it to the open market.
Rust is your wallet's biggest enemy - check the body carefully.
History and paperwork are gold - ask for old handbooks and receipts, and hang on to them.
Unique Cars magazine Value Guides
Sell your car for free right here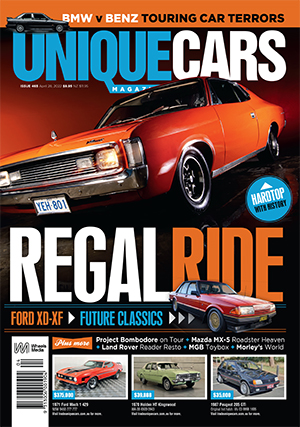 SUBSCRIBE TO UNIQUE CARS MAGAZINE
Get your monthly fix of news, reviews and stories on the greatest cars and minds in the automotive world.
Subscribe