1934 Crossley review
---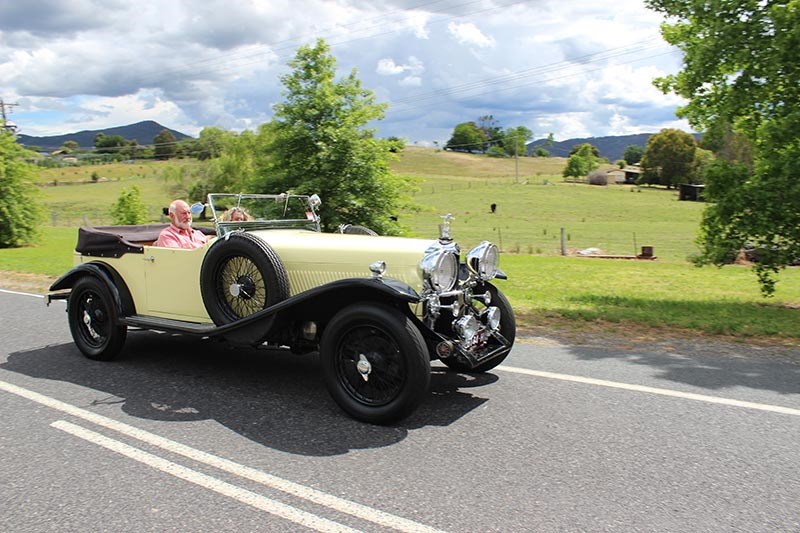 Alf Wilson's 1934 Crossley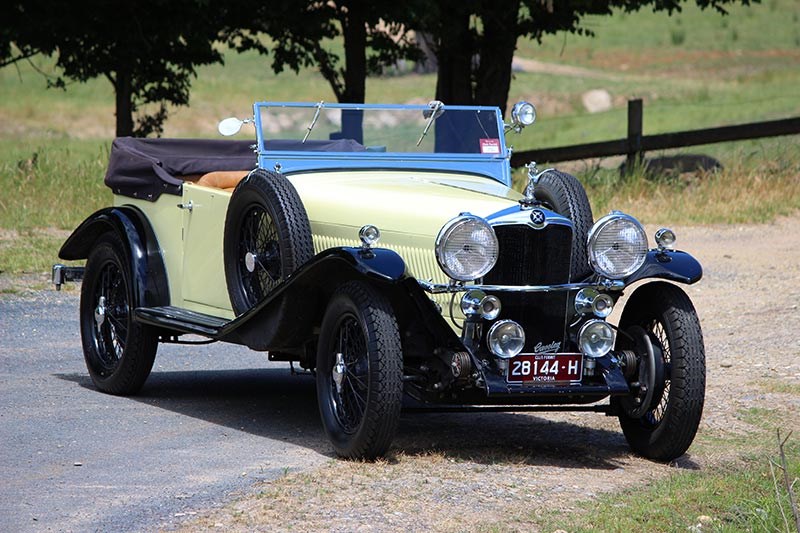 Alf Wilson's 1934 Crossley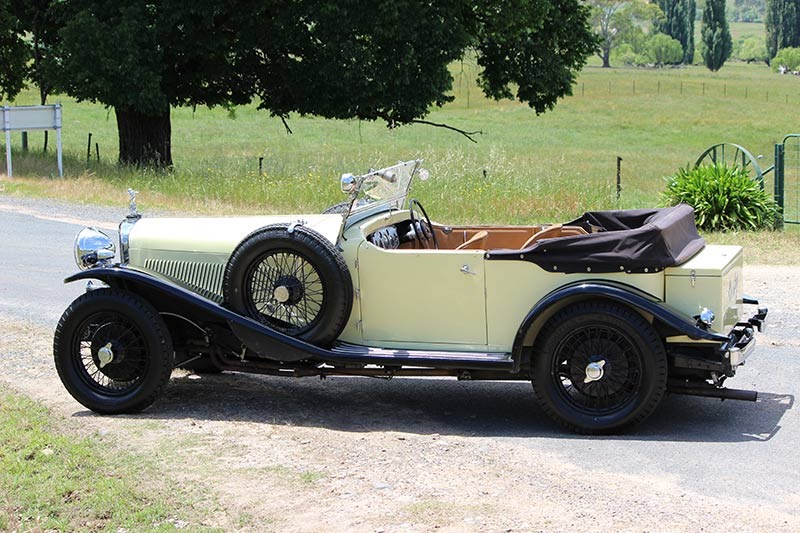 Alf Wilson's 1934 Crossley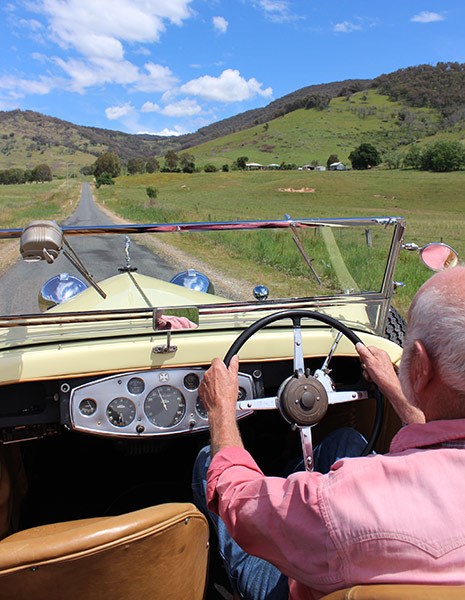 Alf Wilson's 1934 Crossley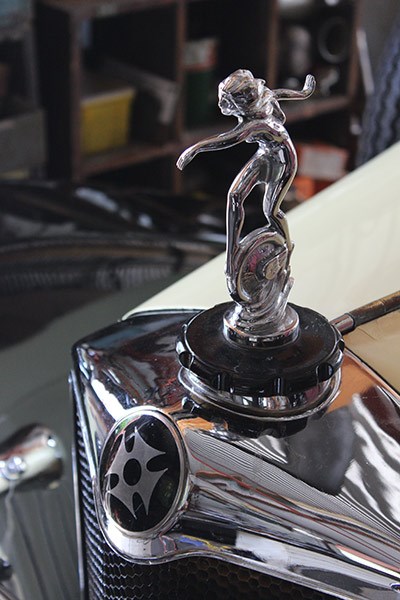 Alf Wilson's 1934 Crossley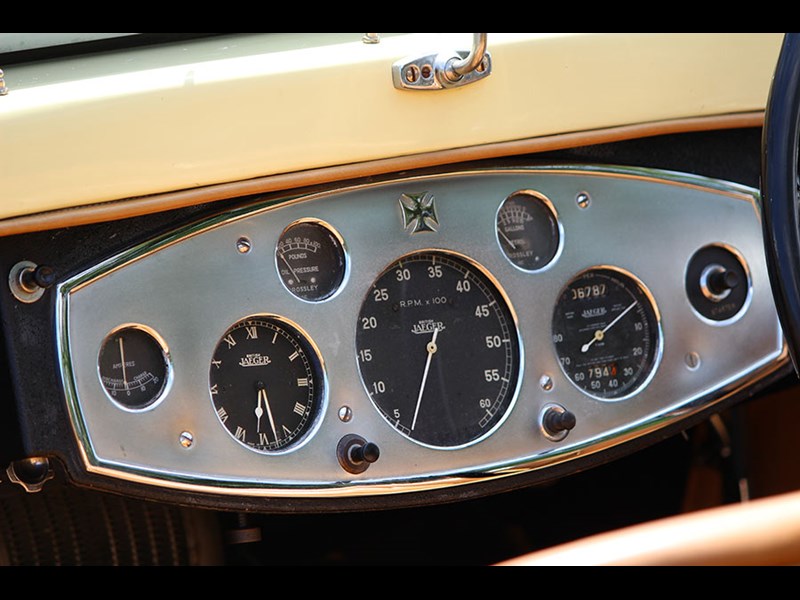 Alf Wilson's 1934 Crossley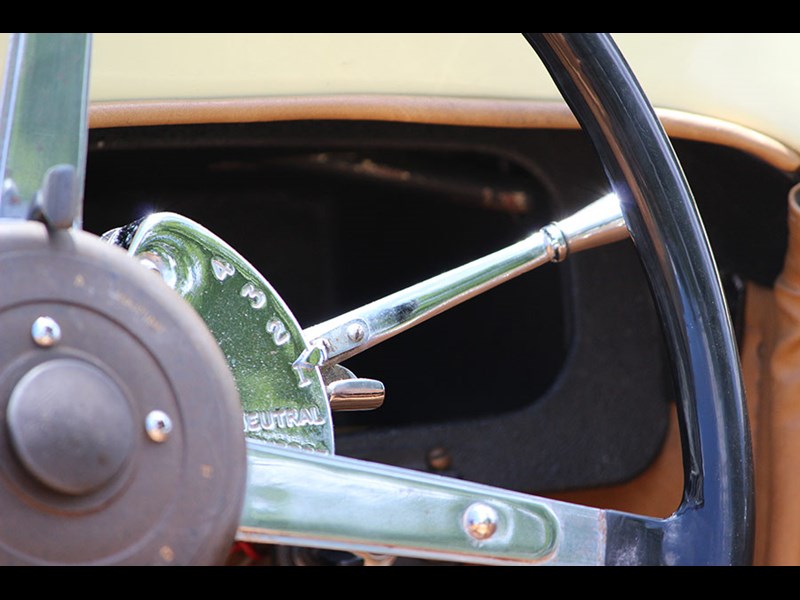 Alf Wilson's 1934 Crossley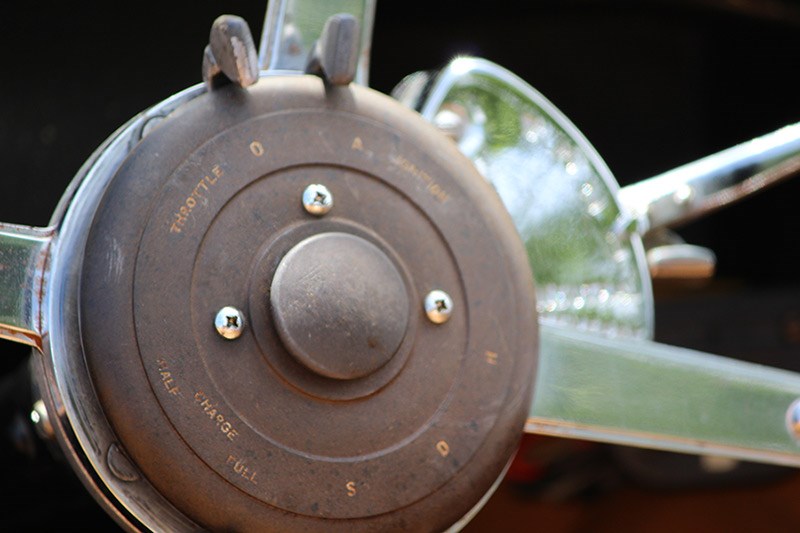 Alf Wilson's 1934 Crossley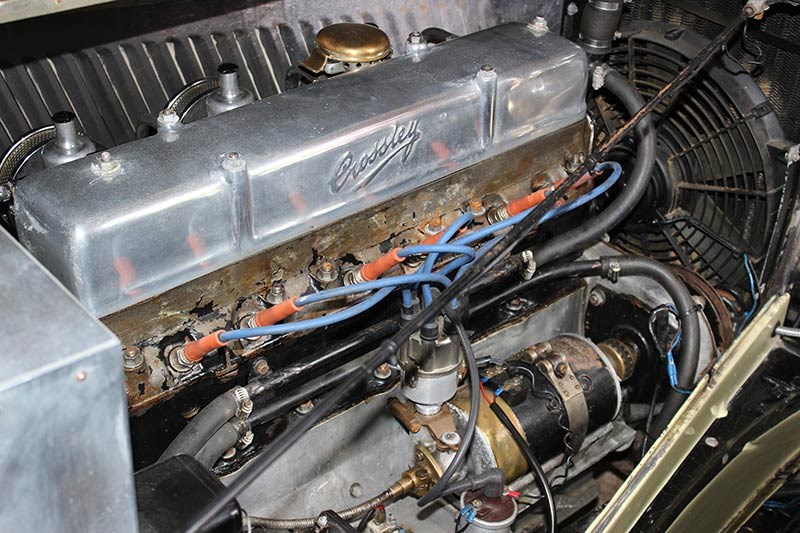 Alf Wilson's 1934 Crossley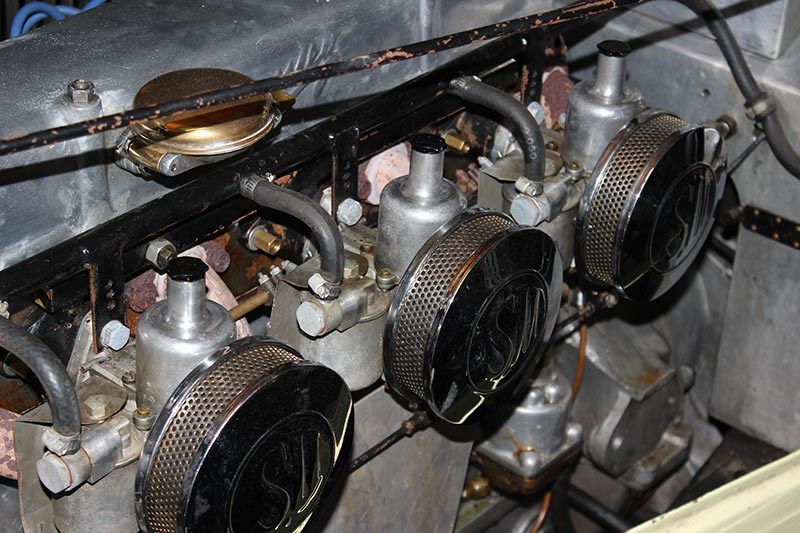 Alf Wilson's 1934 Crossley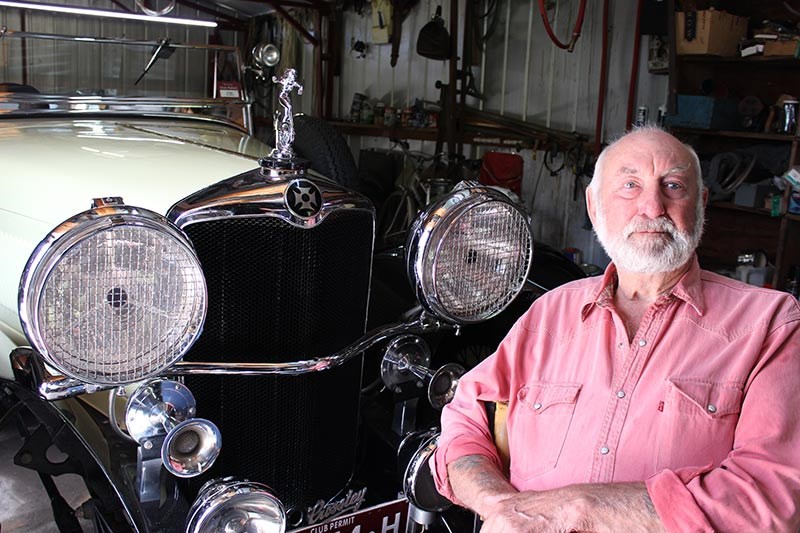 Alf Wilson's 1934 Crossley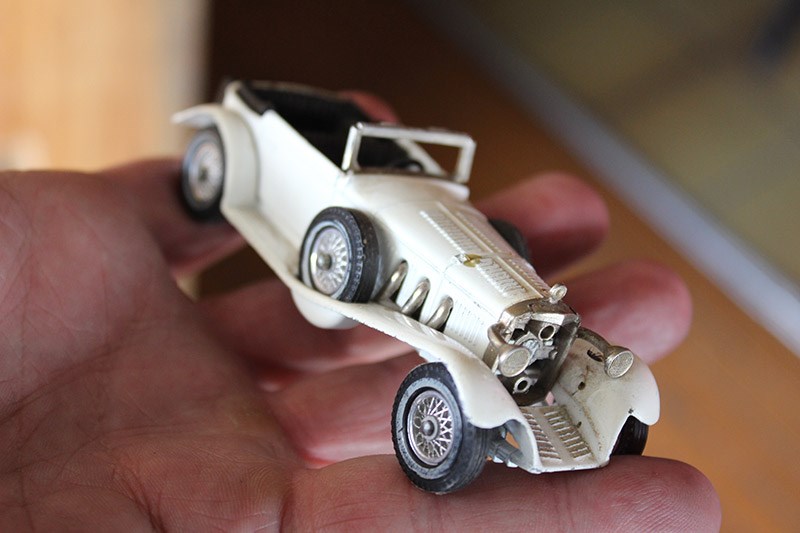 Alf Wilson's 1934 Crossley

It's a long way from home, but this 80-year-old still delights...
1934 Crossley
LONE RANGER
You can't help but wonder, as you survey the flamboyant cream 1930s creation in front of you, whether anyone in the Manchester-based factory it came from could even comprehend the possibility that the car would still be alive and well 80 years later. Alive, well and living in the scrub, on the other side of the planet.
It is, and owner Alf Wilson – who until recently, with spouse Maija, owned the Tintaldra Hotel on the Murray River – has been its caretaker for around half its life. The Tintaldra pub is a quietly famous stopping point, especially for motorcyclists, en route to … well anywhere really. Alf and Maija owned and ran the place for what seemed to be forever but have now moved on to the next phase of life's journey; for years, Alf would stay up and keep the pub open long enough to satisfy the deepest thirst – and Maija would sooth sore heads with huge country-style breakfasts in the morning.
To anyone with an interest, Alf would proudly show off his car, parked in the tin shed alongside the hotel.
The fact it's a Crossley makes it rare enough, as the marque stopped building passenger cars in 1938. This one happens to be an ultra-rare development model: a variant of the 1933 two-litre with the much bigger 3.2-litre six bolted into the chassis. Originally dubbed the 3.0-litre Sports Saloon, just 10 are thought to have been made and this is the only known survivor.
Of course a sports saloon may be what Crossley envisaged for the model, but as was typical for the period, many of the cars were shipped as a bare chassis/drivetrain combination to far-flung corners of the empire (Britain still had one in those days) to be fitted out by local body-builders.
In the case of this car, the presumably well-off Deniliquin grazier who bought it clearly valued practicality over beauty. He had well-known Melbourne coachworks Martin & King fit a body that had all the style, grace – and bulk – of a block of flats.
Alf was blunt in his assessment of the car, recalling the first time he clapped eyes on it. It was in Melbourne, circa 1968. "I knew the chappie who had it, he was a wheeler dealer," he explains. "I liked the car even though it was fairly hideous, with the saloon body on it. It was a four-door, very very high, narrow, not very attractive at all. It was a wreck mechanically, but all the jewellery was there, which was good, so we did a deal and I took it home.
"It was in the shed for a while – I'd walk around and look at it.
"Then my nephew from NSW, he fell in love with it, so I sold it to him. He fiddled around with it, took it apart, got fed up with it and I took it back off him and set about restoring it. There's eight years of my life in this car – it was a pleasure."
Since the car had been shipped as a rolling chassis, it gave Alf the automotive equivalent of a blank canvas when it came to fitting a new body. It was a rare opportunity and one he had no intention of wasting.
"I had a model – this is all I had to work on – a Matchbox toy model of a Mercedes-Benz SS100. I thought 'by God that looks good' and that's what I set about doing.
"A friend of mine, Ron Warrener – an expert in woodwork – he set about doing the frame for me in proper English Ash. Halfway through I thought this is no good, it's going to look like a tub, it's too wide and clumsy.
"Anyway we persisted with it, didn't change the design at all, and we took it to a company in Ringwood – Ramsay & Hopkins – there was a Dutchman working there who was excellent at skinning. He made the mudguards, skinned the framework and it started to looks as it does now. Yeah, really good. That whole process was eight years."
Like a lot of long-term restorers, Alf Wilson is all too familiar with the syndrome where the project seems to stall, no matter how much effort you throw at it. Many folk give up at this stage and on-sell the project. He, however, recommends sticking with it. "When you restore things like this you get tired of it because you're working and you don't see things happening," he says. "Then suddenly, things start to fall together, things start to look right, it starts to look like a motor car. Then you get excited and then get it finished quickly." Still, it took until 1980 for the car to rejoin the road.
He's had some mechanical challenges over the years, but overall he talks highly of the engineering.
"It's a 3.2-litre six-cylinder, overhead valve, very long stroke, liquid cooled. It's a damned good, well-built engine and quite easy to work on. It breaks into four: sump, crankcase, block and head. So when you get the thing out of the chassis, it comes apart really well. I've done that three times.
Last time was because it had a crack in the block. So while it was out I thought, top to bottom, again. It'll probably outlast me now."
Along the way he's made a number of modifications in the interests of practicality and reliability. For example, the original aluminium conrods made him nervous, so he had a steel set custom-made in South Australia. The crankshaft was rebuilt at the same time.
"The one thing that has been weak, I've rectified it quite recently. Twice it's run number one bearing – the oil pump is at the back of the motor – number one was being starved. So we made bigger gears to get more pressure, and that's worked quite well."
Fueling has been upgraded to include twin SU pumps and triple SU carburetors, matched to extractors. "The original exhaust was a monobloc piece exting to the front, and the carb was a single Rochester. Didn't do a lot for performance at all.
Performance was what I was looking for because with a body like this it needs to be able to go as well," explains Wilson. He's kept the original parts. Getting the power to the ground is a forerunner to the automatic gearbox, a preselect. A slim stalk on the steering column allows you to select the next gear, which is then engaged by pressing what would otherwise be the clutch pedal. "The preselect is a pleasure to drive – it really is. You can go from one to four if you wish, or four to one, and it has a lock-out on reverse. It's a very smooth 'box and easy to drive."
One other obvious modification is the adoption of friction dampers on the front suspension, in place of the original Armstrongs. "This suits a sporting car a lot better," says Wilson, "And it's nowhere near as heavy as the original body, so the friction dampers look the part and work very well." So what's the performance like? "The car will do a genuine 70 miles per hour, but I don't like doing that any longer because it's getting older and I'm getting older and we both need to be looked after! It will do 60 all day, no worries."
We jump aboard for a spin through the Victorian countryside and you soon realise Wilson's enthusiasm for the car isn't just the product of rose-tinted vision. Given its age, you'd expect it to be rough and noisy – it's anything but. It' s remarkably smooth, accelerates with a fair bit of authority and feels well-planted. Frankly, the quality of the drive is a real shock. It's good.
"It glides," he says. "It sits on the road really well, handles well and gets to speed very quickly." And he's right.
SPECIFICATIONS
1934 Crossley
Engine: 3200cc inline OHV six
Power: 50kW-plus @ 3000rpm
Torque: N/A
Weight: approx 1500kg
Gearbox: 4-speed preselect
Brakes: drums (f/r)
Top Speed: 70mph-plus
Value: Priceless...
Unique Cars magazine Value Guides
Sell your car for free right here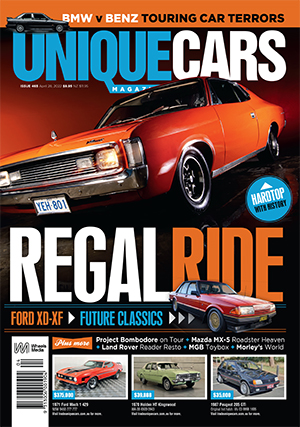 SUBSCRIBE TO UNIQUE CARS MAGAZINE
Get your monthly fix of news, reviews and stories on the greatest cars and minds in the automotive world.
Subscribe