1925 Sunbeam Tiger replica
---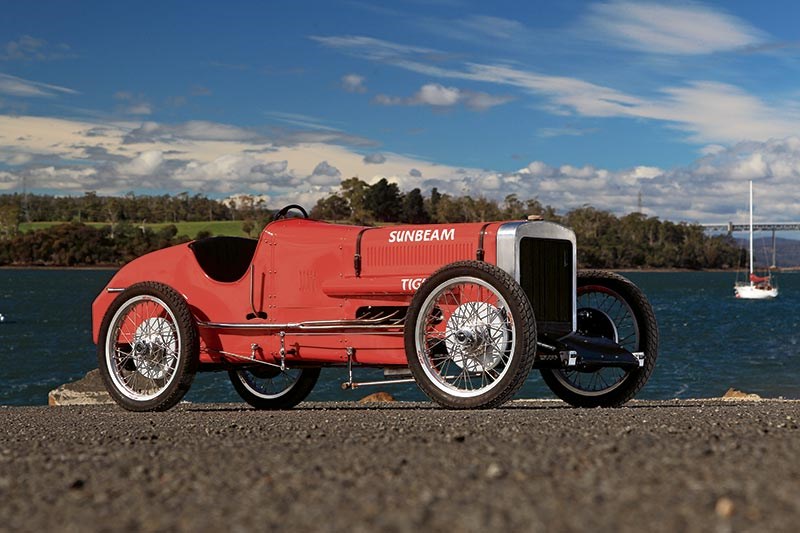 1925 Sunbeam Tiger replica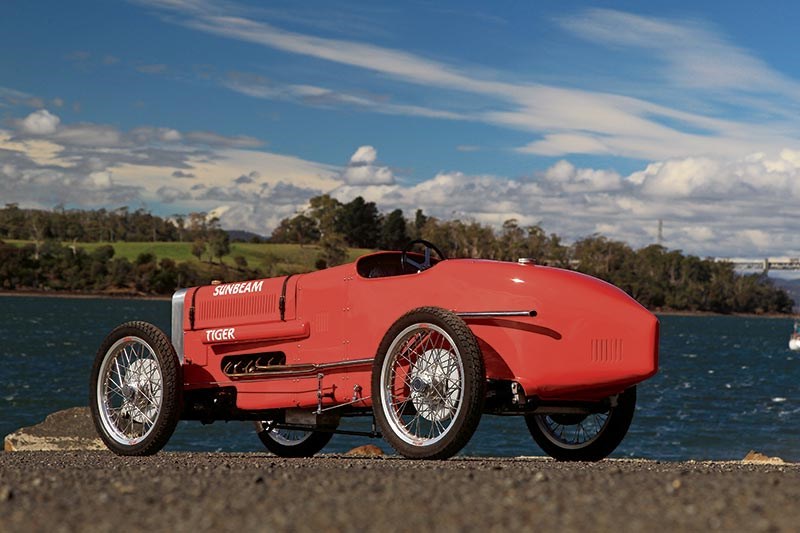 1925 Sunbeam Tiger replica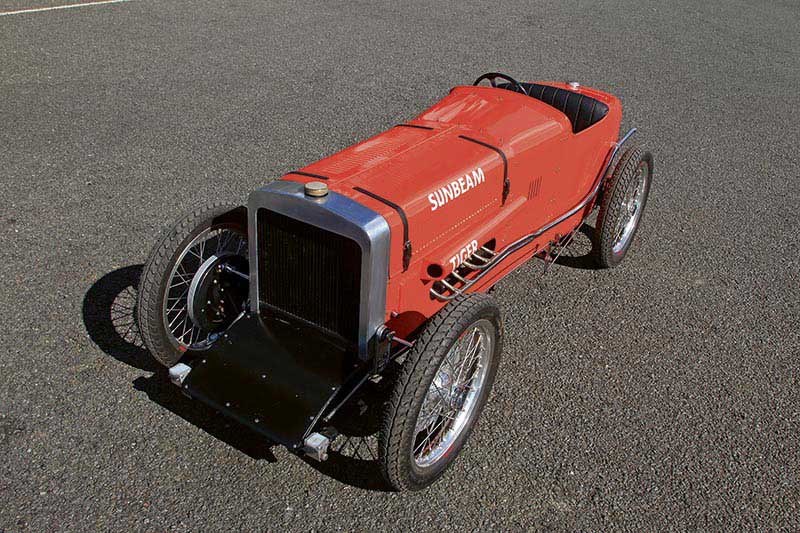 1925 Sunbeam Tiger replica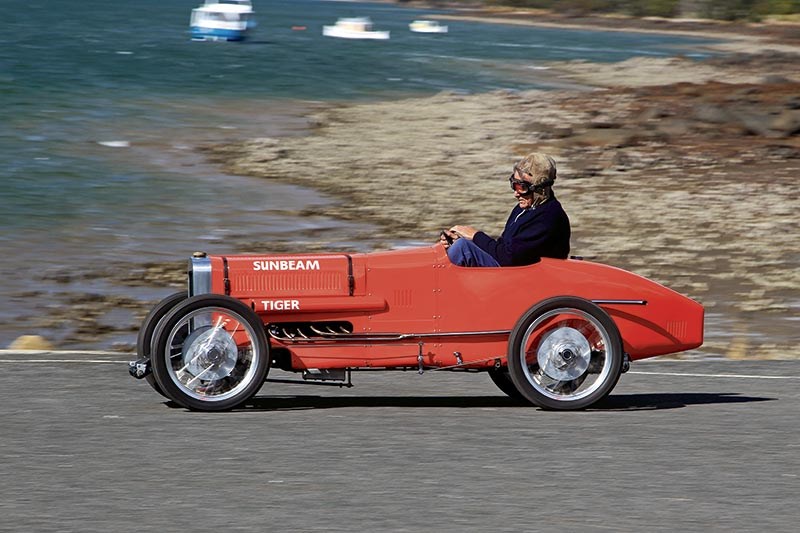 1925 Sunbeam Tiger replica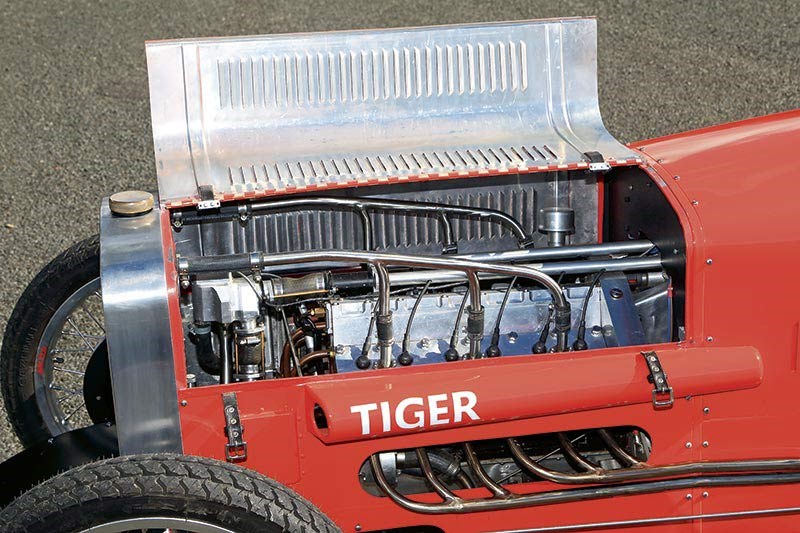 1925 Sunbeam Tiger replica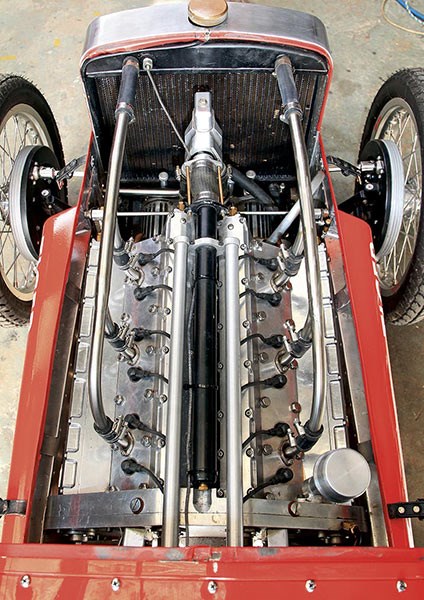 1925 Sunbeam Tiger replica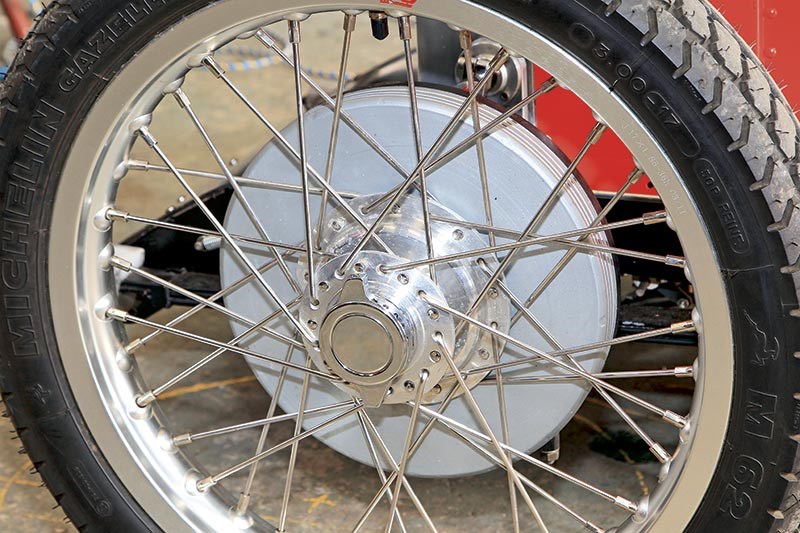 1925 Sunbeam Tiger replica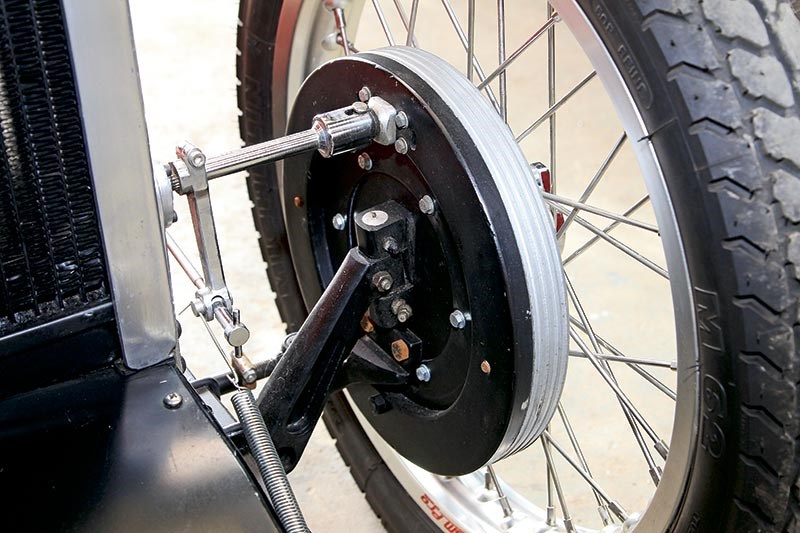 1925 Sunbeam Tiger replica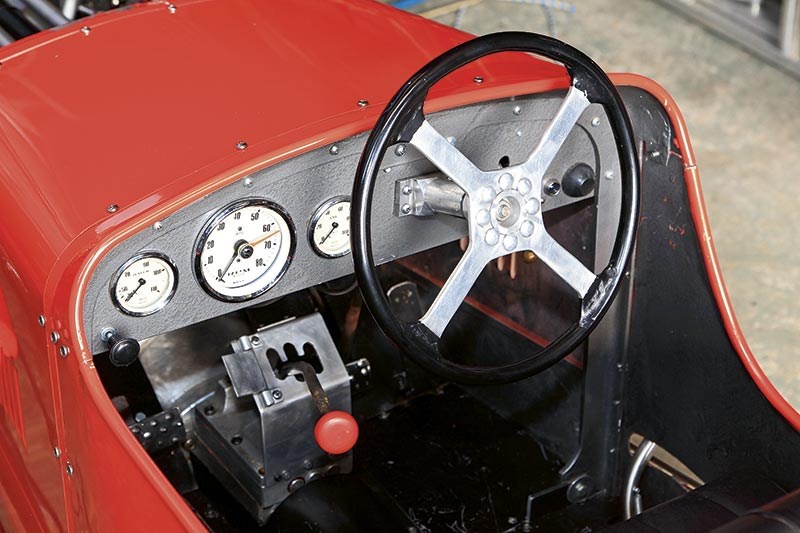 1925 Sunbeam Tiger replica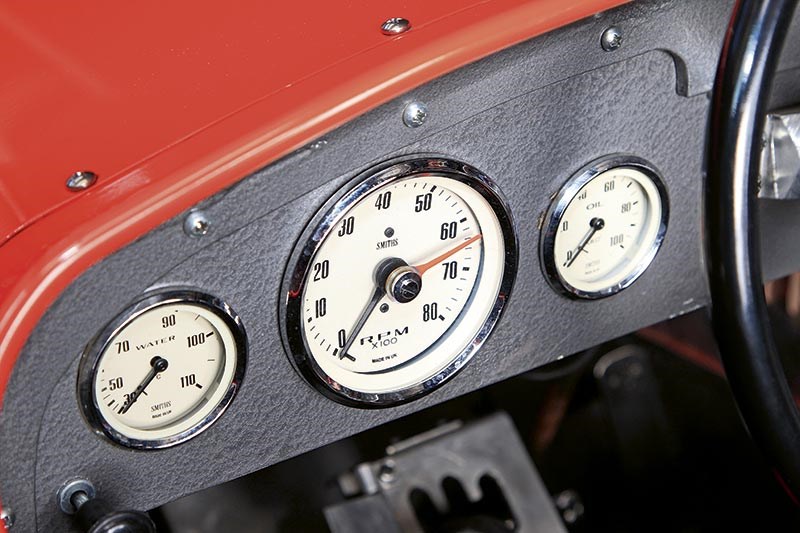 1925 Sunbeam Tiger replica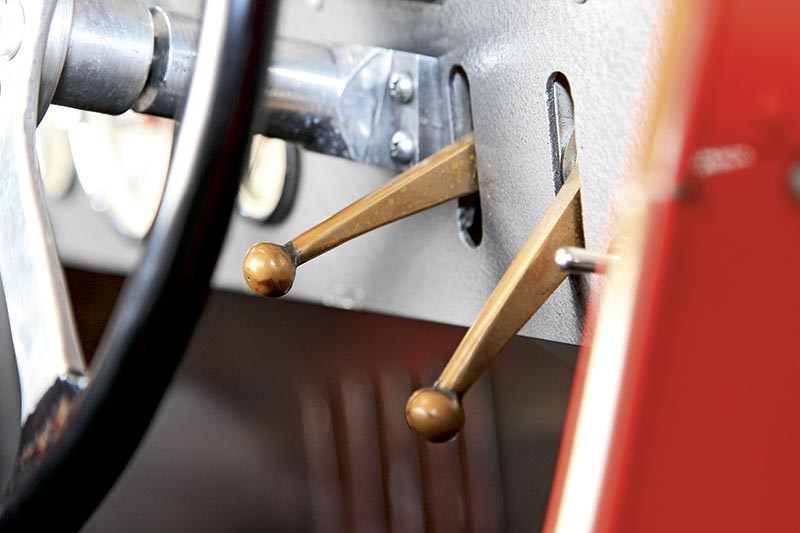 1925 Sunbeam Tiger replica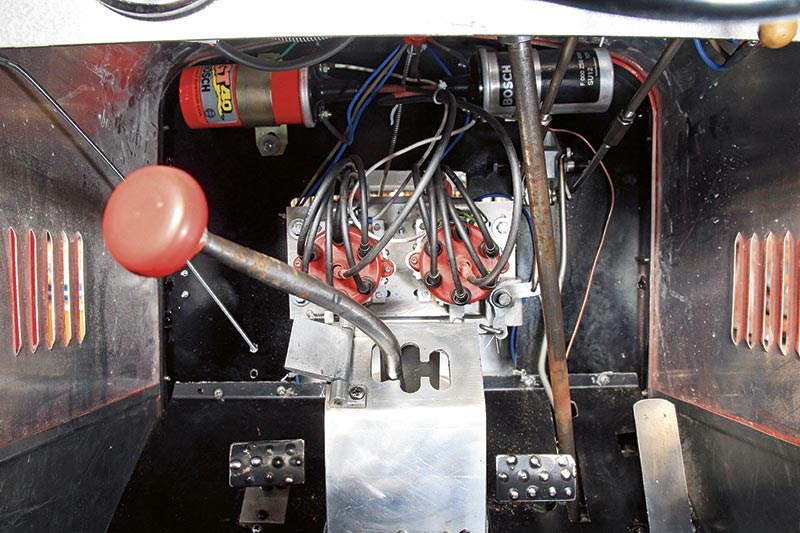 1925 Sunbeam Tiger replica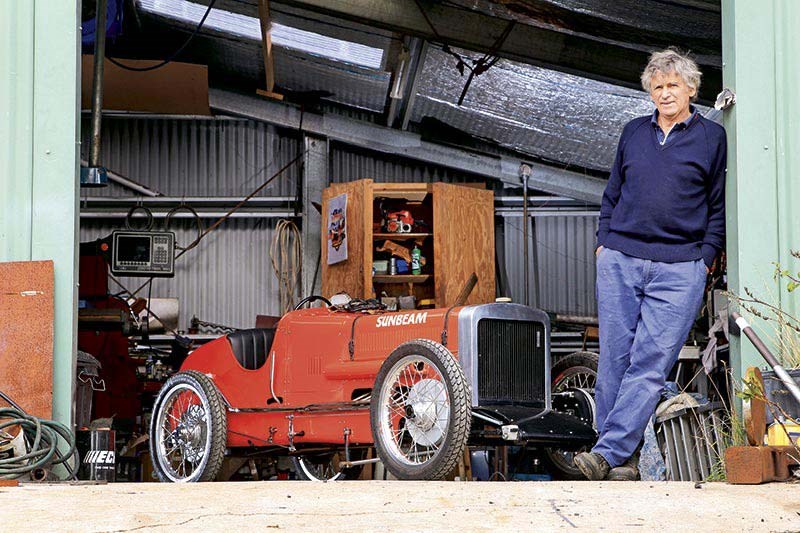 1925 Sunbeam Tiger replica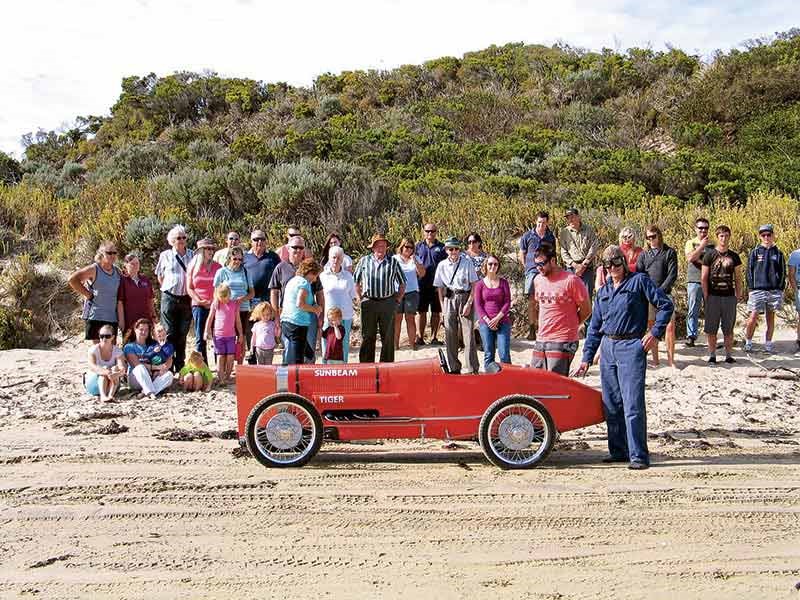 1925 Sunbeam Tiger replica

Sunbeam Tiger scale-model replica: Many of us are happy to restore a classic car but Richard Edmunds made his own scale-model 1920s tribute racer from the ground up...
SUNBEAM TIGER
TASSIE TIGER
Car enthusiasts are a diverse bunch and include anyone from an apprentice with a lowered Commodore to big-buck business blokes with fleets of Ferraris. But it's not too often you find an enthusiast with the dedication, commitment and ability of Tasmanian engineer Richard Edmunds.
Where most of us are happy to modify or restore Ferraris, Alfas or Holdens by grabbing an existing car, taking it apart and piecing it back together with fresh paint and a few new parts, Richard has hand-crafted his slice of motoring nirvana from the ground up. He's carefully created just about every component. And he did the bulk of it in a modest backyard workshop.
It's one of the most astonishing – and impressive - project cars we've ever seen.
"I've always had an appreciation of cars," Richard explains. "I was always interested in engines; I used to tinker and fiddle with things. But ever since I was knee-high to a grasshopper, I've wanted to build a petrol engine. But it took until after I'd retired to start living that dream!"
Richard's 'dream' is far more than just an engine; it's a replica of a 1925 Sunbeam Tiger, a one-of-two-built English competition car.
"It was built to take on Malcolm Campbell's [Land Speed] record of 150mph," explains Richard. "It did that, on the sands at Southport (UK) in March 1926. It broke it by two miles an hour. Apparently they had it going pretty well but it left the ground and when it landed, it broke the supercharger! It also set a few records at Brooklands, too."
The incentive for Richard's project came from a book, after he'd finished building a 5/8-scale Land Rover… yes, he's done this before, and plays with full-size Land Rovers too.
"I was sort of looking around for something else to do, and bought an old book of race cars," he explains. "This Tiger was in it. It was quite a striking car for its day and certainly grabbed my attention. The more I read about it, the more I thought it'd be a good one to build."
Another book dedicated to early Sunbeams provided more incentive and information.

"It had lots of dimensions such as the type of motor and the angle of the vee," explains Richard. "Plus, of course, things like wheelbase and the size of the body. It was enough to get me started with building my own."
Richard began by drawing the car. "I drew out all the dimensions on the workshop floor," he explains. "I used yellow paint – actually, that's all still on the floor! I had dimensions such as the wheelbase, but the worst thing was the photos didn't show a car directly from the front or the side. That made scaling things a bit difficult."
Richard built the V12 motor first. And keep in mind, this means from bare materials, not a kit of new or reconditioned parts like you would a street engine.
"I fabricated the crankcase and I had some nice alloy pieces I could do the block and heads from," he explains. "The block has cast-iron liners – I made them from cast-iron bar - but I cheated with the pistons. Rather than machine twelve of them, I bought Honda stationary engine pistons. I scaled things down and a 42mm bore was close to what was required.
"The bloke in the shop asked me, 'What are you doing? What on earth do you want twelve of these for?' The pistons are just about the only pieces I didn't make – the others are the rims and the tyres and things like bearings and fasteners."
Richard made his own white-metal main bearings to caress his self-built counterweighted crankshaft that started life as a solid billet of steel. The rods are one-piece high-tensile items with no bearings. "Like many industrial engines these days, it relies on good oil pressure," he chuckles. Each tiny valve in the hemi-chambered, DOHC cross-flow heads – and of course the complete valve-train – was hand-machined and assembled into the self-built cylinder heads. The dual distributors are driven from the ends of two of the cams. The resulting self-made V12 displaces around 800cc.
All this was performed over a few years on three milling machines and a lathe in his 8x8m backyard workshop. OK, it's more than what many of us have access to but this modest amount of equipment allows Richard to do everything from drill a hole to cut his own gears, something that was required for his self-built four-speed gearbox and diff.
"The original had a variety of gearboxes in it - three-speed and four-speed – depending on which events it was competing in," says Richard. "So I thought I'd just make a standard type of four-speed gearbox." As you do!

He made the engine's superchargers, too.
"The original car had one, but they kept smashing it," says Richard of the 1920s record-setter. "So they replaced it with two smaller ones." Of course, those 1920s speed demons didn't realise it at the time but they were creating double the work for Richard, but it keeps the car a faithful pint-sized tribute.
"The motor was the most complicated part," continues Richard. "Whenever you begin something like this, you don't look at it as is one massive project. You look at it as a hundred little tasks, otherwise you'd never get it done! So, when things got a bit difficult and I needed to think about things for a while, I'd go onto something else; you need to show yourself progress. If you don't do it like that, you get sick of it."
The chassis is aluminium, even though the full-size original's wasn't.
"I wanted it light," says Richard. "I had a lot of offcuts of 6mm plate so I cut them all out with the jigsaw. The chassis is a C-section with some flat bar for the flanges. I welded it together - it came out quite well!"
The wheel rims and tyres are some of the few components Richard bought-in for the Sunbeam – they're from a postie bike but were spoked onto his own hubs, complete with knock-off centres.
"I worked pretty solidly on it," says Richard. "It was about two and a half years." Keeping fresh was a key to the success of the project. "I did a few other things, gardening and all that, in between. I might have a break for a week, then I'd get back into it."
Of course, it drives. "It's been up and down the driveway a few times!" says Richard. "It's been on display in the motor museum in Launceston for a fair while and I take it to a few shows locally.
"I took it down to the beach and we re-enacted the [original car's] record-breaking attempt, too. It went like a dream!"
Unique Cars magazine Value Guides
Sell your car for free right here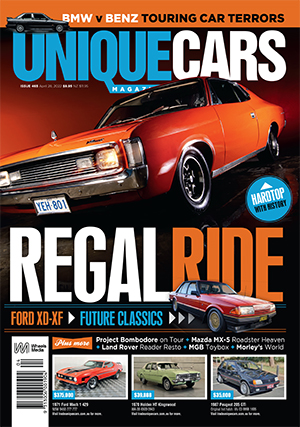 SUBSCRIBE TO UNIQUE CARS MAGAZINE
Get your monthly fix of news, reviews and stories on the greatest cars and minds in the automotive world.
Subscribe