Fiat 600 and Multipla
---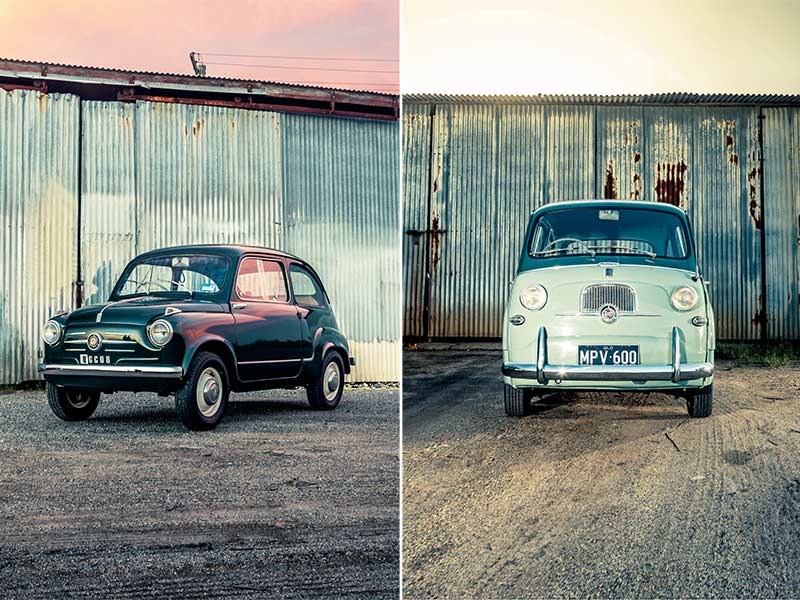 Fiat 600 and Multipla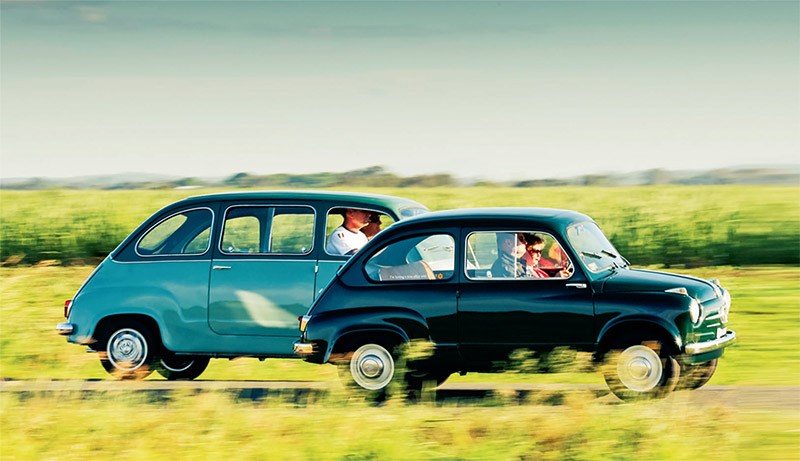 Fiat 600 and Multipla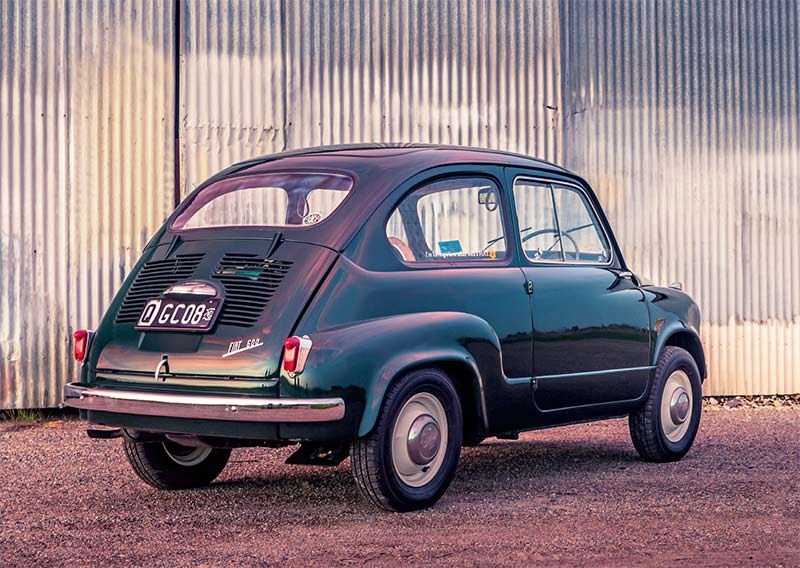 Fiat 600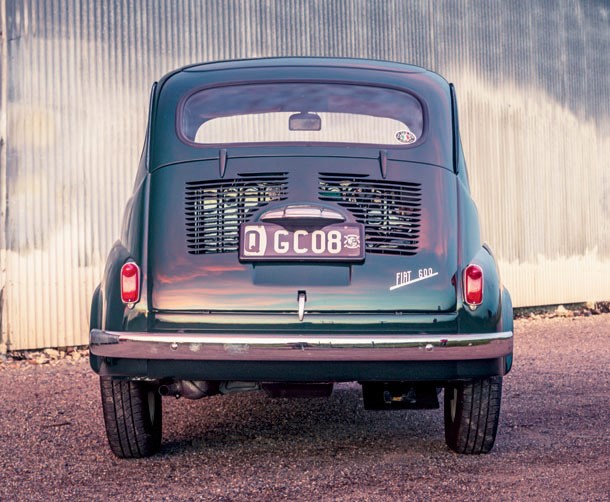 Fiat 600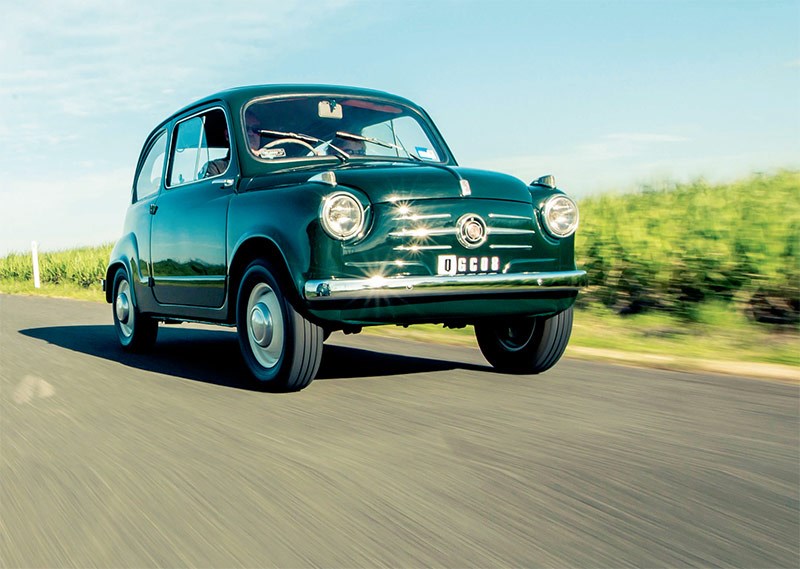 Fiat 600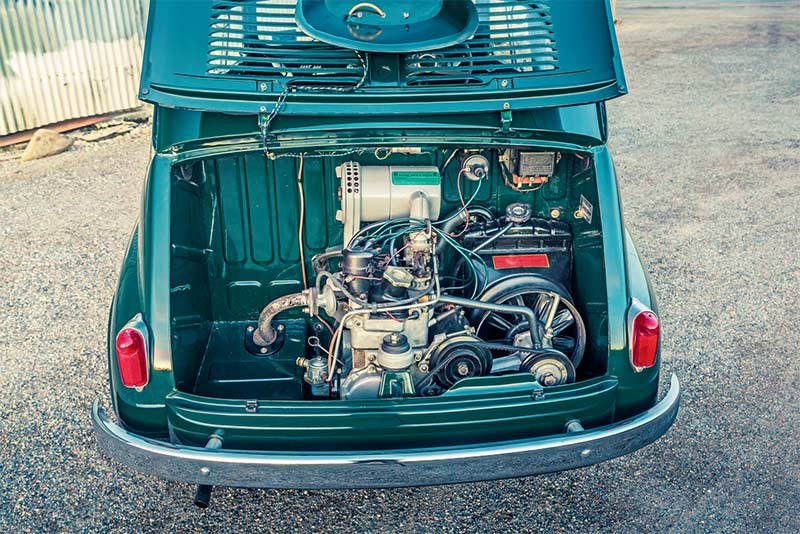 Fiat 600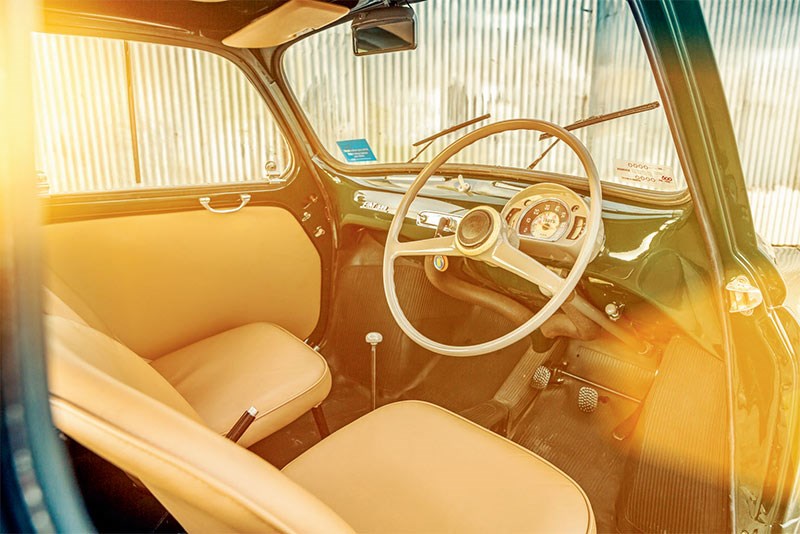 Fiat 600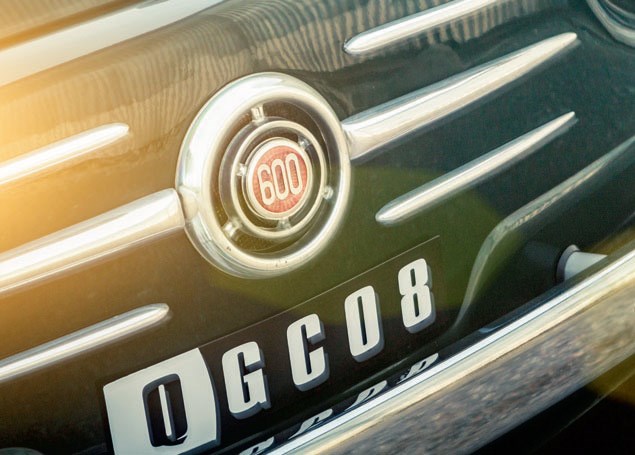 Fiat 600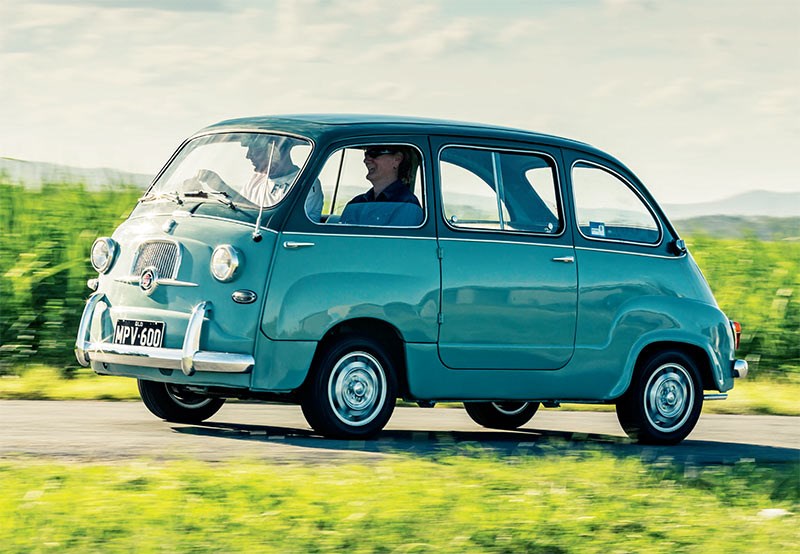 Fiat multipa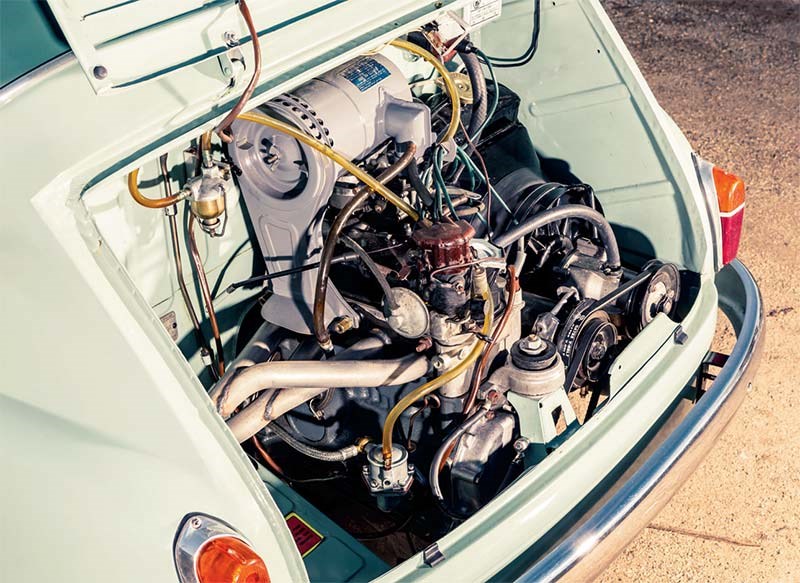 Fiat multipa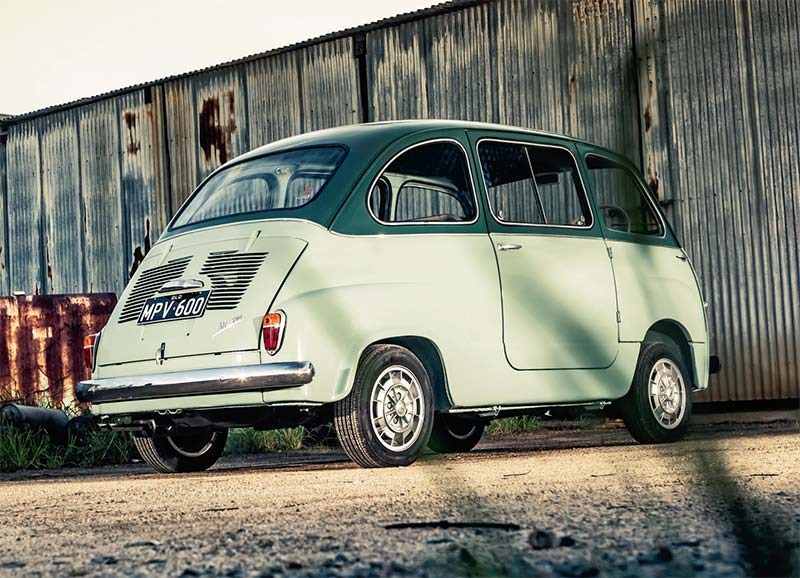 Fiat multipa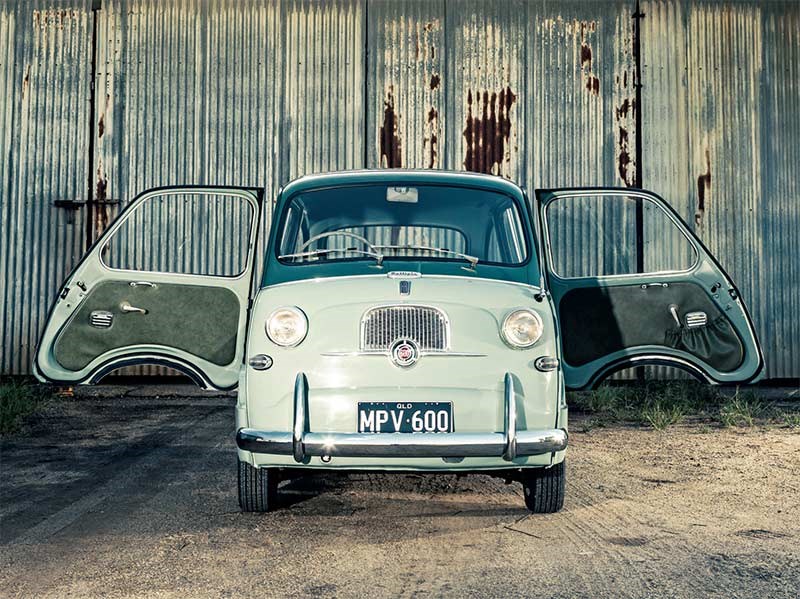 Fiat multipa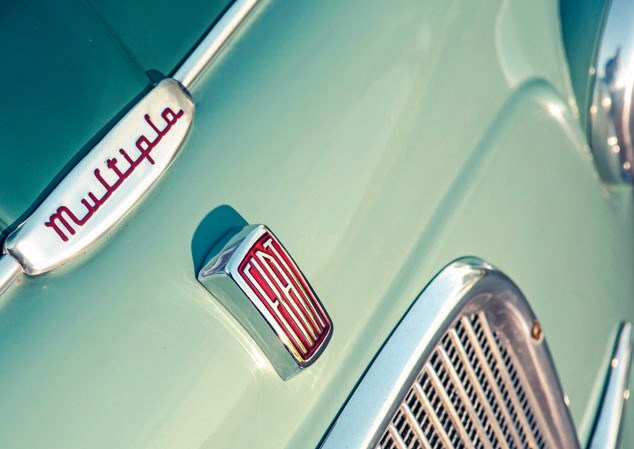 Fiat multipa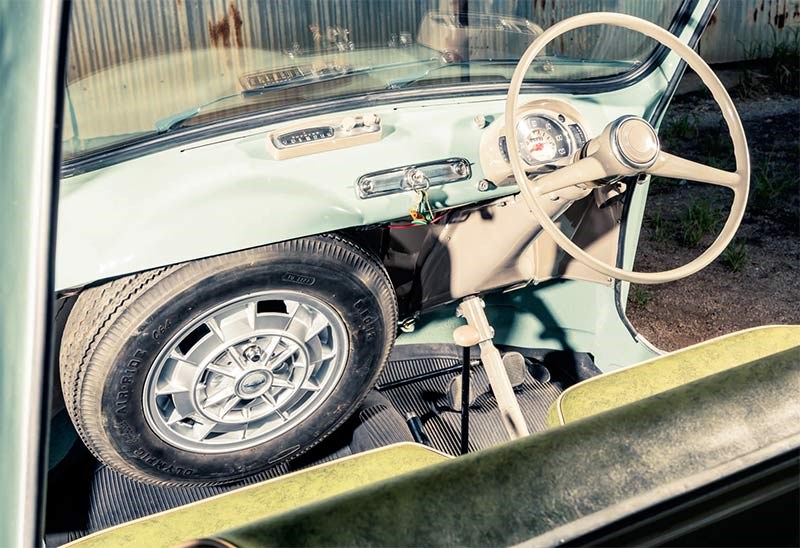 Fiat multipa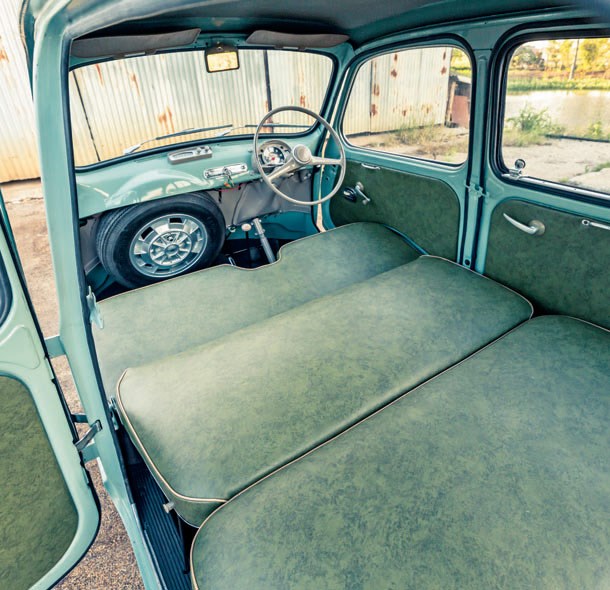 Fiat multipa

Fiat's 600 and Multipla models might have been overshadowed by the success of the 500, but they were some of the most innovative cars of the fifties...
Fiat 600 and Multipla
Of all the cars on display at the 1956 Earls Court Motor Show, just two had an engine smaller than Fiat's toy-like 600. Only the 293 cc Goggomobil T300 and the 425 cc Citroën 2CV were more mini than Fiat, remembering the term 'mini' had yet to be coined.
Launched in March 1955, the 633 cc Fiat was the first all-new post-war Italian mini-car. For £620, the British buyer of a Fiat 600 got much more performance for not much more money than the £598 2CV and altogether more car than the £395 Goggo.
Fiat's chief technical engineer, Dante Giacosa conceived what was dubbed Project 100 as a post-war successor to the 500 Topolino, which had been introduced twenty years before, in 1936. That front-engined, rear-drive 'Little Mouse' was launched at a time of great austerity, when only one in 200 Italians owned a car. In the early 1950s, it would have been hard for the designer of any small car to consider mounting the engine anywhere but in the rear, given the success of Volkswagen and the Renault 4CV. All that was to change soon afterwards, as the Mini-Minor demonstrated in August 1959.
The British Mini effectively spelt the beginning of the end for rear-engined small cars, although front-wheel drive would have to wait for the Japanese invasion before being deemed orthodox.
Between 1955 and 1980 small cars were transformed, but in 1955 the Fiat 600 was wonderfully new. Compare it, for example, with the cheapest car on offer in austere post-war Britain, the rudimentary Ford Popular. It was based on the pre-war Anglia and offered 30bhp from a long-stroke side-valve 1172cc engine. It was seemingly engineered to fall over, being 64.5 inches high and just 56.5 inches wide! It was cheap though, retailing in 1956 for just £314 to the Morris Minor 1000's chunkier asking price of £638.
Dante Giacosa's challenge was to make a car no bigger – and ideally even smaller – than the Topolino, but with room for four rather than just two occupants. So he stuck the engine in the rear. Sure the Topolino had a rear seat but it was intended for occasional use by children or regular use by luggage. The 600 could swallow four adults and carry a couple of bags in its short front bonnet.
The overall length was almost identical, at about 10 feet six inches, but where the Topolino tipped the scales at 610 kilograms, the cleverly packaged 600 shaved a few kilos off this. Ingenuity abounded. The engine was mounted behind the gearbox to save space and facilitate servicing. The radiator was mounted to the side.
Performance was adequate with 21.5 brake horsepower at a most un-Volkswagenlike 4600 rpm. The top speed was 97 km/h and it could cruise at 80. You couldn't buy it in red but just dull grey, light or dark blue, or the green of Gary Caller's 1955 car shown here, so obviously Fiat management weren't aiming it at an enthusiast market. That would come later, when Carlo Abarth drove it very fast down the garden path.
Where the BMC Mini's place in motoring history is secure, the 600's significance has been largely forgotten, due in part to two subsequent Fiats which took the concept in opposite directions. The 600 Multipla followed just a year later and the Nuova 500 followed after another similar interval. These two cast a long shadow, but it's worth putting them into perspective. The 500 provided a new point of entry for customers who might previously have made do with a pushbike or perhaps a Vespa but even by 1957 standards it was basic, absurdly under-engined with just two air-cooled cylinders and had no synchromesh to ease the incessant gearchanges. Kind hindsight has applied undue enthusiasm. The 600 was always the superior car.
Still, the Multipla certainly deserves its plaudits. "Six hundred for six declared" screamed the headlines when the world's first minivan was launched. It was revolutionary, although some judged it a smaller and less expensive take on the Volkswagen Type 2 Microbus, or Kombi. In standard form it had six separate seats, the four rear ones easily removable to leave a flat load area. Reportedly, Italian cabbies loved the Multipla: God only knows how hard they must have had to push the 633cc engine to carry six adults and their kit up the mountain roads of Tuscany.
Be that as it may, the Multipla was every bit as clever a re-imagining of the 600 sedan as the Type 2 Volkswagen was of the original Beetle. It's somewhat alarming in our safety-obsessed era to watch 1950s footage of happy Italian families piling themselves and their cases into this utilitarian device and heading anywhere! Crash safety? Minimal. But this is much to the point because the Fiat 600 Multipla exemplifies the automotive optimism of the mid-1950s.
Anything was possible. It's almost impossible to imagine a 600cc six-seater minivan in 2013.
Even if one were conceived, it would need to be a bit quicker than the original. The Multipla would labour to a top speed of 92 km/h, having wasted 43 seconds reaching 80. That was with just two occupants braving the attempt. For the record, that's still faster than the Nuova 500!
The 600 was upgraded for 1967 as the 600D (or 770). But by this time, the Mini has moved the game on in virtually all regards and shone an unfavourable spotlight on the 600D which was still looking very mid-1950s; as out of date in the Swinging Sixties as crepe shoes and Bakelite mantle radios.
By 2014 just 77 Fiat 600s were left in the UK, a paltry figure which belied the 600's huge production run. In total 2,695,197 were made in the Mirafiori plant alone; it took just five years to build a million with a production rate of up to 100 per day. That's better than the numbers the Mini achieved in its first five years of production. But it seems likely that for every thousand words written about Issigonis' miniature masterpiece, you'd be lucky to find fifty on Dante Giacosa's. History has done the Fiat 600 a disservice. Gary's car more than deserves its moment in the sun here, alongside Maurie's stunning Multipla. Giacosa's place in history will surely be recognised in time. He was a man too modest for self-publicity, an engineer of old-school refinement but possessed of a brazenly modernist agenda. Alla Salute, Dante.
OWNER: GARY CALLER'S 1955 FIAT 600 
Gary Caller bought his 1955 Fiat 600 about six years ago. Of the 100-plus cars he's owned, the majority – 60 or 70 he reckons – have been Fiats.
"Fix It Again, Tony?" Make that Gary and he can, because he runs the service department at Gold Coast Fiat, so his liking the cars probably amounts to a professional obsession.
Of the 600, Gary says "I just like it. I think the 600 is a bit of a forgotten car."
Gary says that many owners claim their cars are '55 models but that in fact very few came to Australia in that first year. But he has obtained documentary evidence that his was built within the first six weeks of production, which makes it a bit of a rarity. He's restored it completely and all the panels are original and it's never had a serious prang. He especially likes details like the sliding windows, the indicators in the centre of the dash and "lots of quirky things that make it more appealing."
This is not his only Fiat. Gary owns the sole 131R in Australia, as well as two other Fiats. "I made a little trailer and I tow the 600 behind the 131."
Yes, that gets plenty of attention!
Summing up the 600, he reckons "it's a very practical car and affordable, and is recognised as the car that put Italy on wheels." He's not wrong there.
OWNER: MAURIE POTRZEBA'S FIAT MUTIPLA
Maurie Potrzeba owns a sleeper variant of the Multipla. The standard version has four seats in the rear, but the sleeper has two bench seats. Every Multipla has a bench seat in the front, so there's room for six.
Six? When you see how small this car is, particularly how skinny, it's difficult to credit.
Maurie is six foot two and his son is even taller, but both can lie down in the Multipla. To make a bed, you fold down the backrest of the front seat and the backrest of the rear seat. Maurie has noted little knobs around the inside of the roof, presumably to hang curtains. Imagine that: the world's smallest shaggin' wagon.
It's a 1959 model which he bought from Adelaide eight or nine years ago. The car sat under his house for years until he decided to sell it. 'After about an hour the mechanic rang to say "It's going, I'm driving around in it. It would look good with a coat of paint." So he restored it, sourcing a complete set of door and window rubbers from Mr Fiat in the US.
Gutless? 'If you're going somewhere you have to plan your journey and run the gauntlet and think 'oh, there's a hill there' and plan your trip around it.
Even worse, my son had the 500F (one of his stable of Fiats which includes a 1984 Super Brava owned from new and a 130 sedan) and whopped me, not that you could call it whopping because the 500F is hardly a ball of fire, but he just pulled away from me.'
When legislation banned suicide doors that was the end of the Multipla, but by then more than a quarter of a million had amused the world.
Unique Cars magazine Value Guides
Sell your car for free right here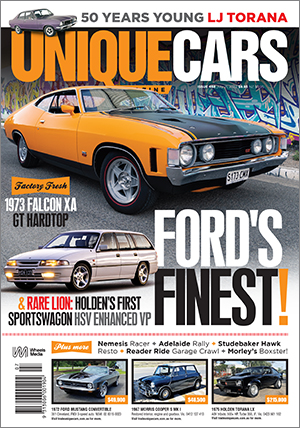 SUBSCRIBE TO UNIQUE CARS MAGAZINE
Get your monthly fix of news, reviews and stories on the greatest cars and minds in the automotive world.
Subscribe