Chrysler Imperial review
---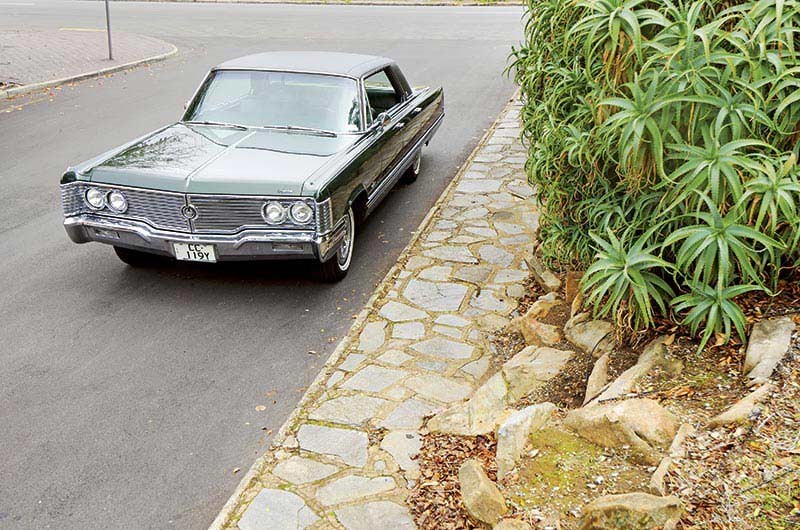 Chrysler Imperial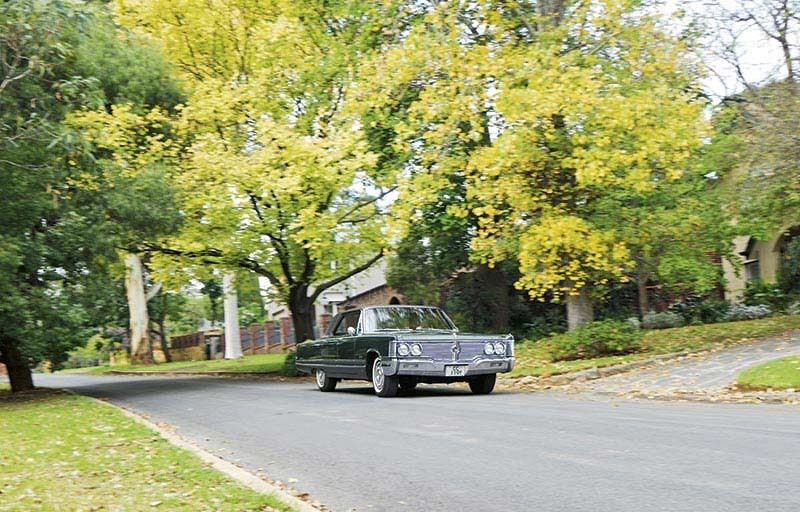 Chrysler Imperial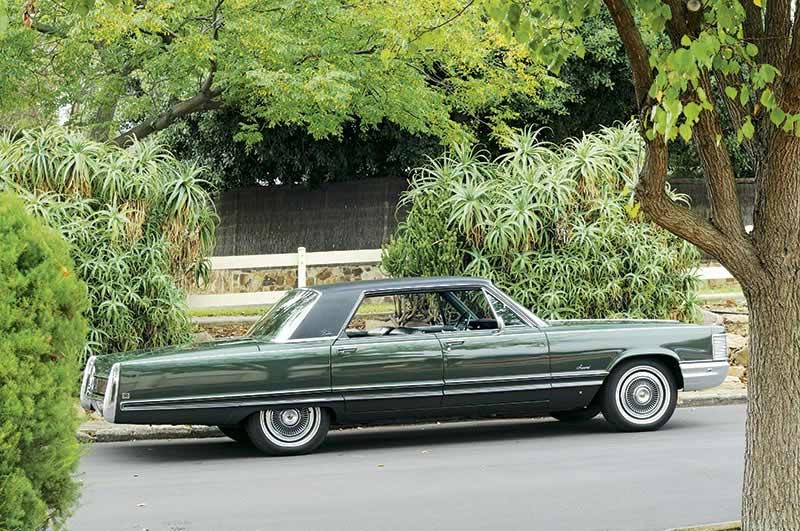 Chrysler Imperial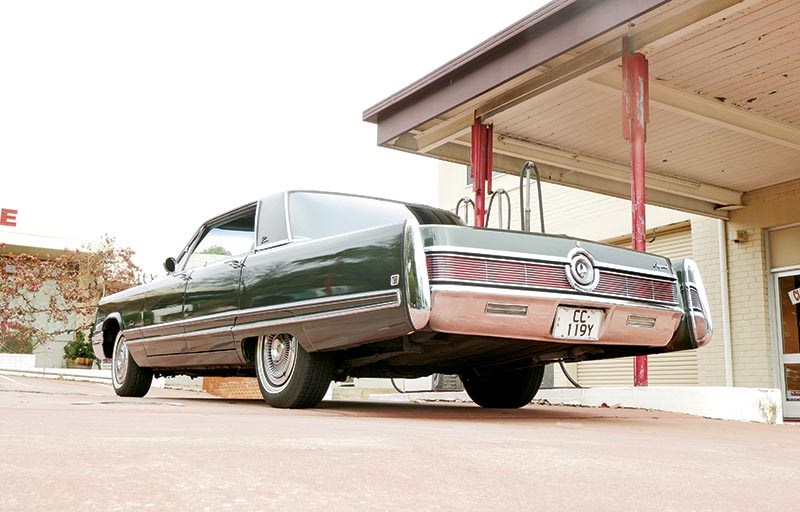 Chrysler Imperial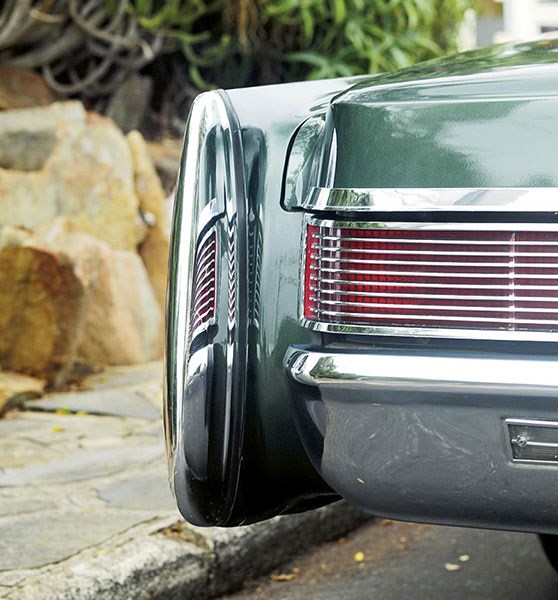 Chrysler Imperial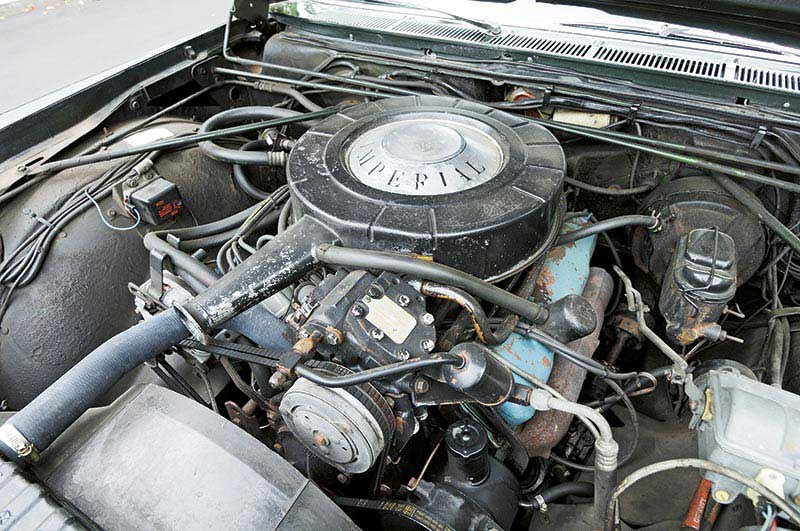 Chrysler Imperial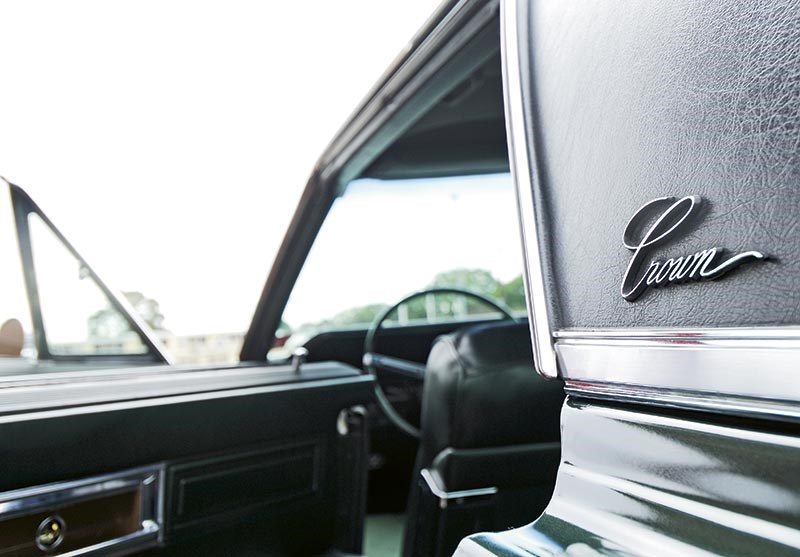 Chrysler Imperial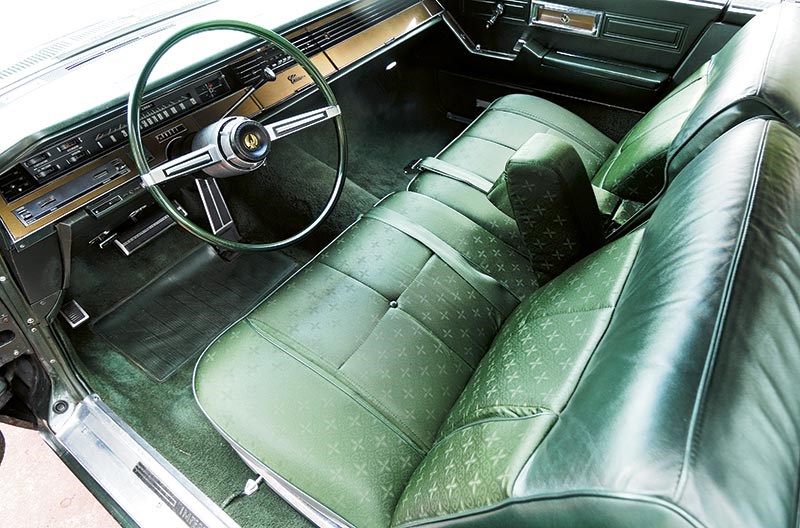 Chrysler Imperial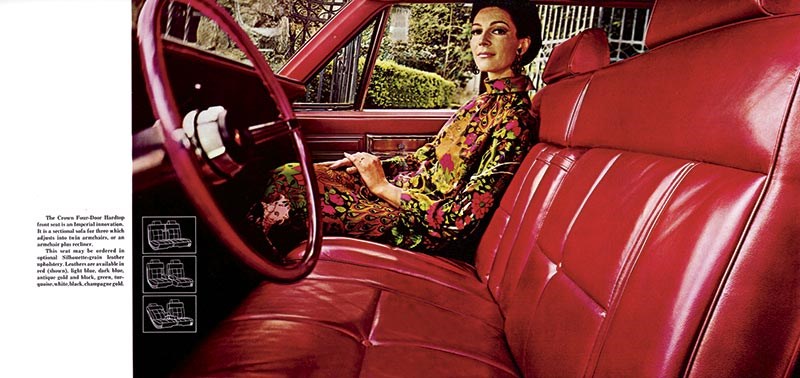 Chrysler Imperial

During the sixties, no premium U.S. car manufacturer could come close to Cadillac for prestige car sales: Chrysler's attempt was the ill-starred Imperial...
Chrysler Imperial
American manufacturers have long lived by the philosophy that you can charge more for a large car than a small car, even though they don't cost a whole lot more to make. Garnish a big car with some luxury extras and the profit margins climb even higher.
GM nailed the theory with Cadillac and happily sold them in their hundreds of thousands.
Naturally, other companies were quick to see an opportunity and jump on the bandwagon, but Cadillac's grip on the top spot was difficult to dislodge, The General learning some quick lessons on the power of the brand.
Chrysler launched the Imperial name in 1926 but it was always just a top-drawer Chrysler and not a distinct brand until 1955, when the company decided to separate the Imperial brand to better compete with its natural rivals, Cadillac and Lincoln.
In common with most American car-makers of the time, new body styles were launched every two or three years. Imperials were always fitted with V8 engines and automatic transmissions, plus the latest technology that would, in a few years, filter down to the bread-and-butter Chrysler models.
Ford and GM were served notice that Chrysler was getting serious about the Imperial in 1957 when a striking new design was released. The new Imperials were an immediate success with record sales of 37,557, coming within a sniff of acing Lincoln's 41,123 registrations for the year. So concerned was GM, despite Cadillac's huge sales lead, it has long been rumoured that the outrageous fins on the 1959 model were introduced to blunt the Chrysler challenge.
Such was Chrysler's confidence in the new range that it spent millions renovating and equipping a new plant, but this commitment to Imperial quality was to last just three years. By 1960 Imperial production had fallen to just half that of 1957, probably exacerbated by outlandish styling that evolved into something more kitsch than elegant. Lincoln had regained its mojo, outselling the Imperial by more than two to one.
In 1961, Lynn Townsend took the reins at a troubled Chrysler and started cutting costs. He sent Virgil Exner packing and replaced him with Elwood Engel, lately of Ford.
His first new revised design for Imperial appeared in 1964 and saw sales rise to 23,285 units. His next design appeared in 1967, the first completely new body in a decade.
The 1967 Imperial - planned for 1966 but delayed by tooling costs - was a clean, crisp original design. Yet despite the best efforts of Chrysler, sales stubbornly stayed below 18,000 units in 1967 and 1968. The marque was doomed.
The volume simply wasn't sufficient to justify the outlay; it was the end of the Imperial as a separate model. In 1969, the Imperial once again became what it had been prior to 1955 – an upspec Chrysler with detail changes.
Chrysler kept its hands firmly in its pockets when updating the 1967 Imperials. The only external changes for '68 were side marker lights and a new horizontal bar grille with ends that wrapped around to the sides of the mudguards. Motor Trend suggested "(the) Imperial may not turn many heads with its Dowager Queen Mother styling".
Ouch! Inside, things were better, with a deeply recessed instrument panel embossed with "rich antique bronze overlays" replacing the wood trim of 1967. The radio controls were concealed behind a door on the instrument panel. Opening the glove compartment caused a vanity mirror to automatically tilt up. Each door had its own glove compartment in the armrest. The mobile director option that swivelled the front seat for easier access was fitted to few cars and was never fitted to four door cars because the B-pillar limited clearance.
Luxury, in US terms, always meant imposing size and the Imperial measured up well: almost 19 feet (5.8m) long, weighing in at more than 5000 lbs (2270kg) with passengers aboard – figures that were within a blink of those for the Cadillac De Ville and Calais, the Lincoln Continental, Oldsmobile 98 and Buick 225 being the other pretenders to the crown.
For 1968, the Imperial model range was the four-door sedan, Crown four-door hardtop, Crown two-door hardtop, convertible and the LeBaron four-door hardtop.
According to the December 1967 issue of Motorcade, the Imperial boasted top quality materials, an AM/FM or FM stereo radio with five speakers, automatic temperature control system, divided front bench seats with armrests in the LeBaron and Crown four-doors, bench seats in the Crown coupes (with reclining seat back for the passenger) and leather bucket seats with six-way adjustment in the convertible. They also touted 12 safety features but failed to identify them.
The sales brochure stayed upbeat: "The 1968 Imperial is powered by the largest automobile engine ever offered by the Chrysler Corporation. At 70 mph it is scarcely audible... its automatic transmission is perhaps the smoothest and most imitated in the world."
All well and good, but Popular Mechanics (Oct 1967) summarised Chrysler's dilemma: "Too bad more luxury-car buyers pass this one by; it's a lovely car."
Cadillac, by contrast, had a new grille, elongated bonnet (to incorporate concealed wipers) and was a whole 7/10th of an inch longer than the outgoing 1967 model. Mind you, the '67 was so popular that demand outstripped supply. The Caddy could also trumpet the 472 cubic inch 375hp V8 as being the largest in the industry.
The other player, Lincoln, promoted their new roof line on the Continental, revised grille (of course), rearranged tail lights and new instrumentation. For 1968, the convertible was deleted from the range.
When it comes to an impartial view of the Imperial against the Cadillac, few are better placed than John Lucas who owns several Cadillacs and this lovely 1968 Imperial (Unique Cars profiled his 1951 Buick 850 Super in a recent issue).
"This is the last true Imperial before they started hanging an Imperial badge on Chryslers," he observes. "This car was bought new by Hilary Goss of Philadelphia, Pennsylvania and she was the only owner. It's one of those states where you shouldn't buy a car, but that's where it came from."
John once owned a Dodge Phoenix, so he already had a soft spot for Chrysler products. "I'd been in a few (Imperials) in the 60s and they really impressed me. It's a magnificent transmission and motor. I really liked the quality of the engineering and the very level ride. I almost bought a 1967 coupe but I really wanted a four-door pillarless hardtop."
John bought this car about five years ago through his usual broker in the US. As with all the cars he imports, as soon as the Imperial arrived, he put on new tyres, "went right through the brakes", changed the linings, wheel and master cylinders and hoses, and cleaned or renewed the carb, fuel pump, distributor and radiator. "Do that," he advises "and you know it's up to the mark."
When he took it to have it locally registered the inspector, a Valiant man, commented "This is pure gold!"
John recalls that Chrysler pulled out all the stops to make the 1968 Imperial a success. "They made tremendous strides with the torsion bar front end and leaf spring rear, disc brakes up front, three-speed Torqueflite 727 gearbox and that lovely 440 cubic inch 350bhp engine. Many of them sat around for six months from build to delivery whereas Cadillac couldn't build cars fast enough."
Despite there being so many more Cadillacs, rarity hasn't inflated Imperial prices. John paid just $11,000 for this car. Compared to equivalent Cadillacs, that's a copper-bottomed bargain. Grab one now, before the rest of the motoring world wakes up.

1968 Imperial Crown 4-door
Engine: 440cu in 90-degree OHV V8
Power: 350bhp @ 4400rpm
Torque: 147Nm @ 7000rpm
Weight: 2170kg
Gearbox: 3-sp Torqueflite auto
Brakes: discs (f) drums (r)
0-100km/H: 12.8s
Value: $18 -24K
Unique Cars magazine Value Guides
Sell your car for free right here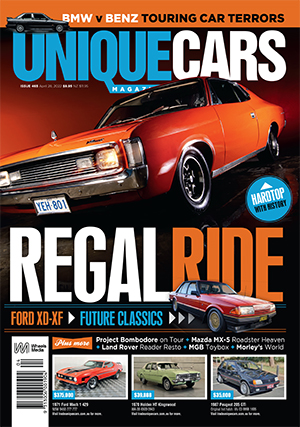 SUBSCRIBE TO UNIQUE CARS MAGAZINE
Get your monthly fix of news, reviews and stories on the greatest cars and minds in the automotive world.
Subscribe