1957 Series III Nash Metropolitan review
---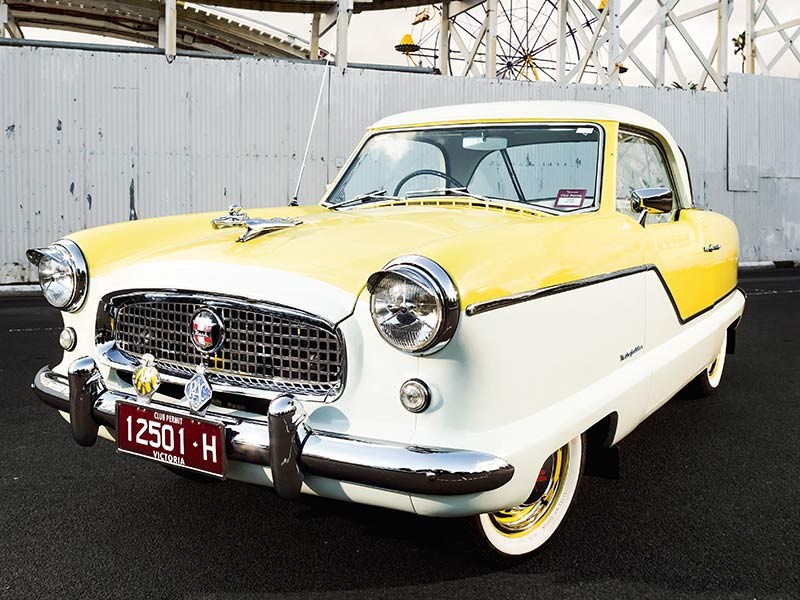 1957 Series III Nash Metropolitan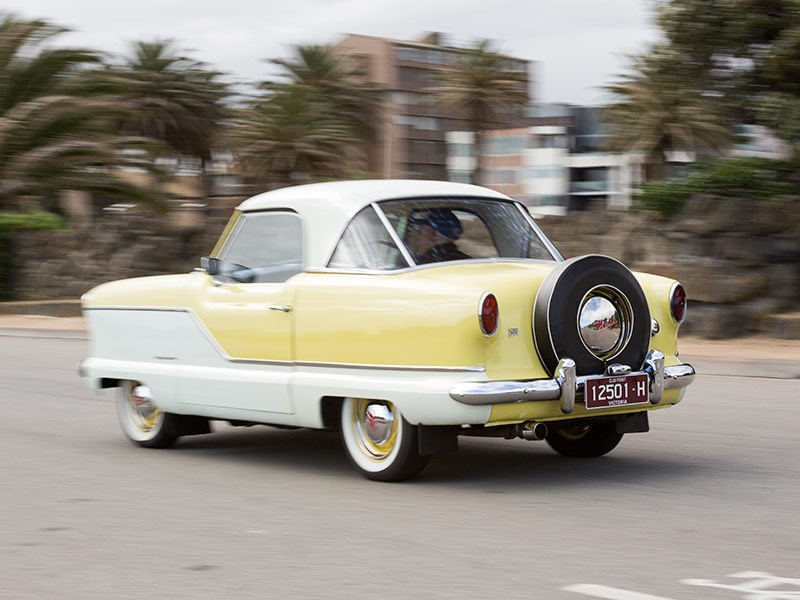 1957 Series III Nash Metropolitan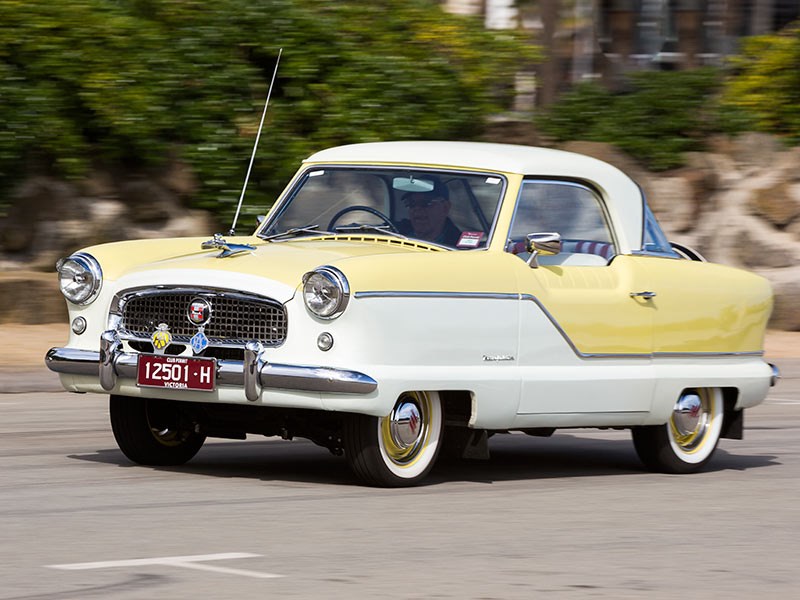 1957 Series III Nash Metropolitan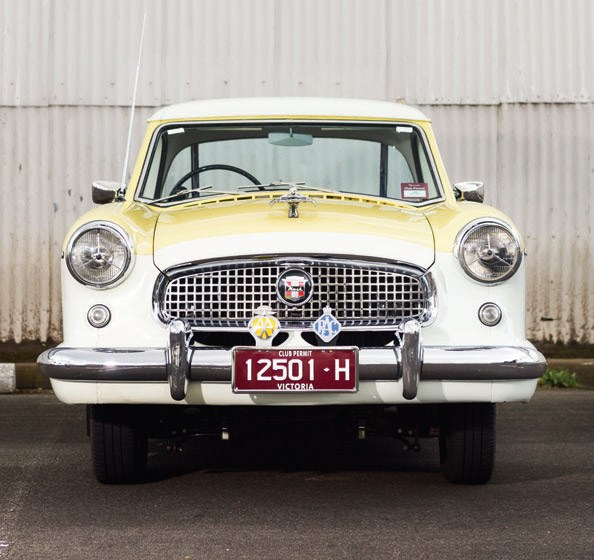 1957 Series III Nash Metropolitan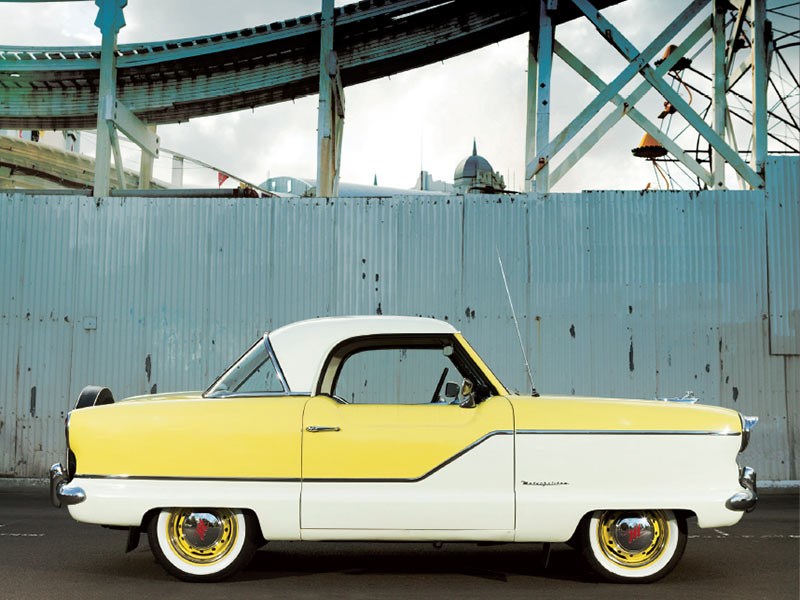 1957 Series III Nash Metropolitan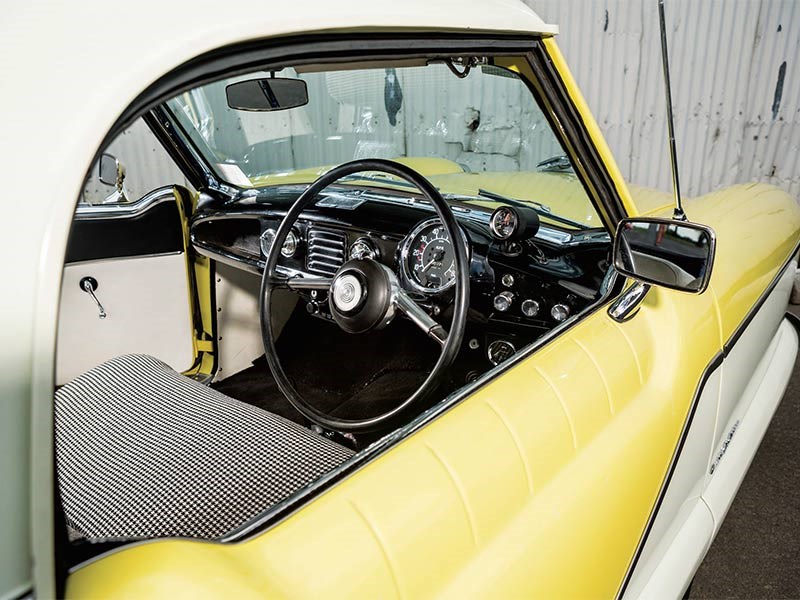 1957 Series III Nash Metropolitan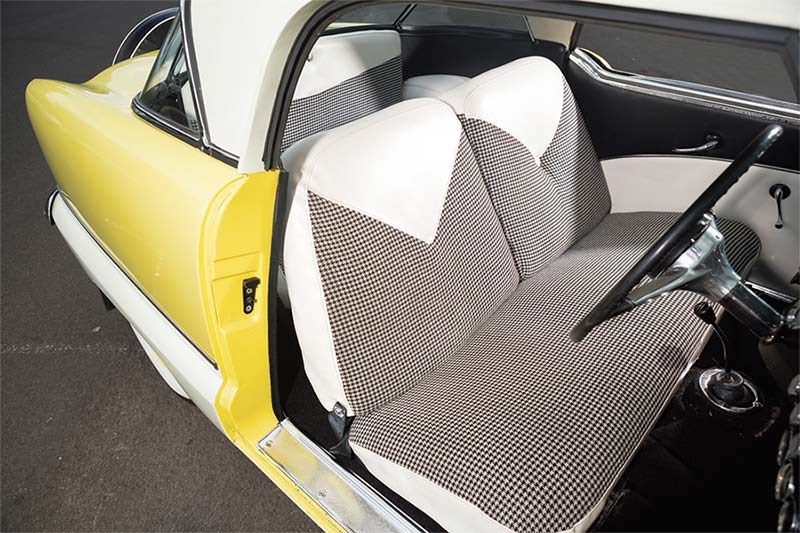 1957 Series III Nash Metropolitan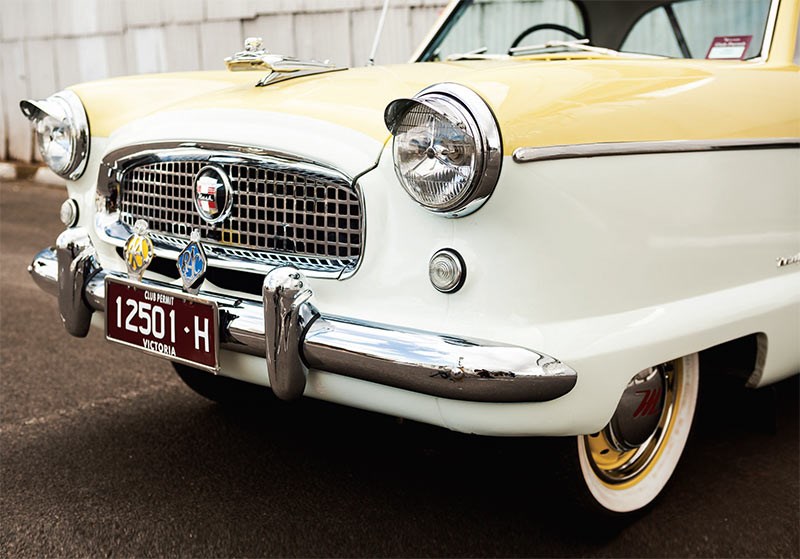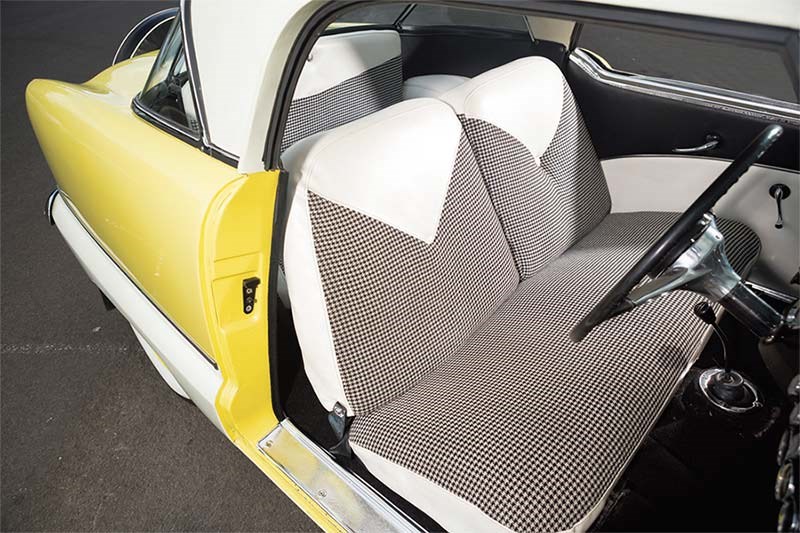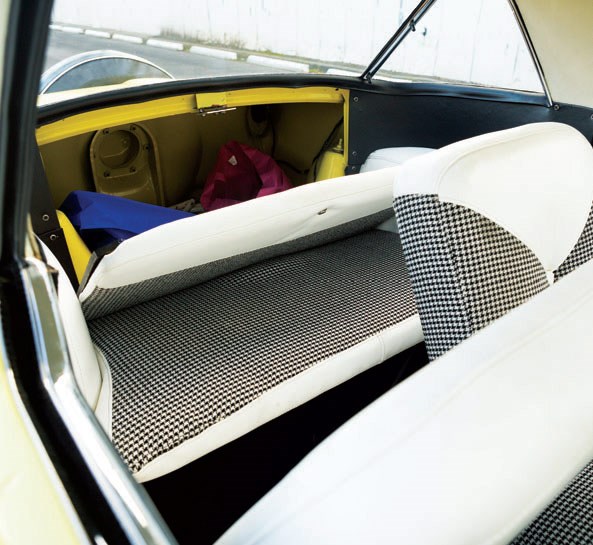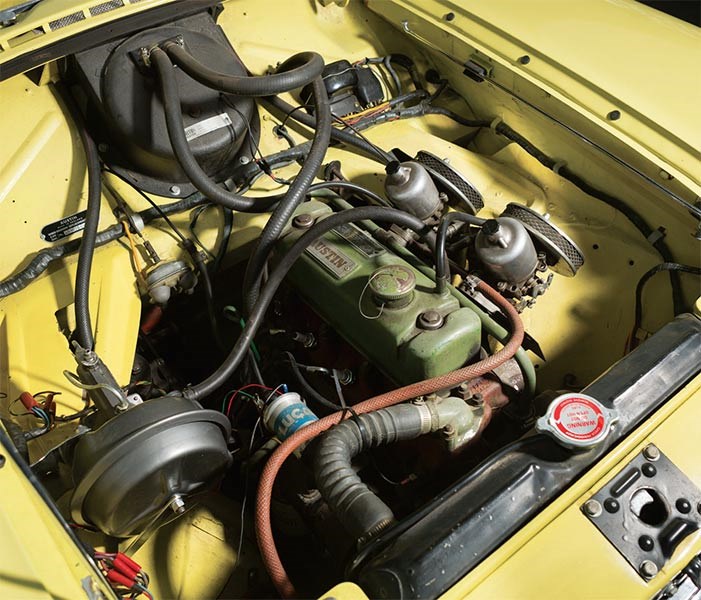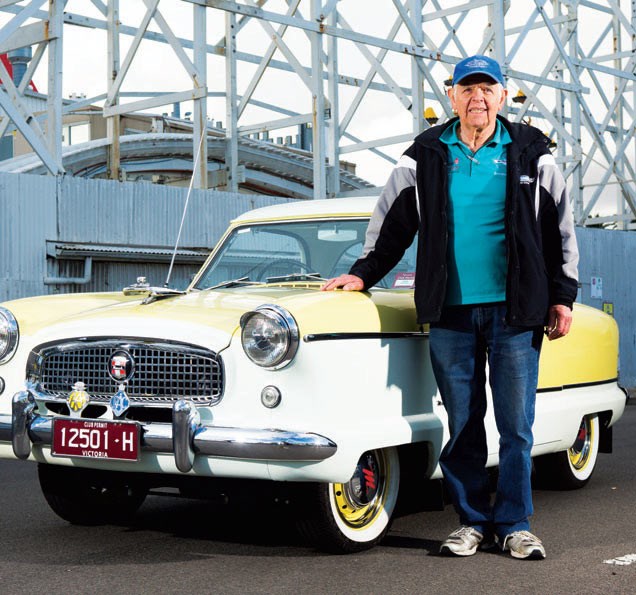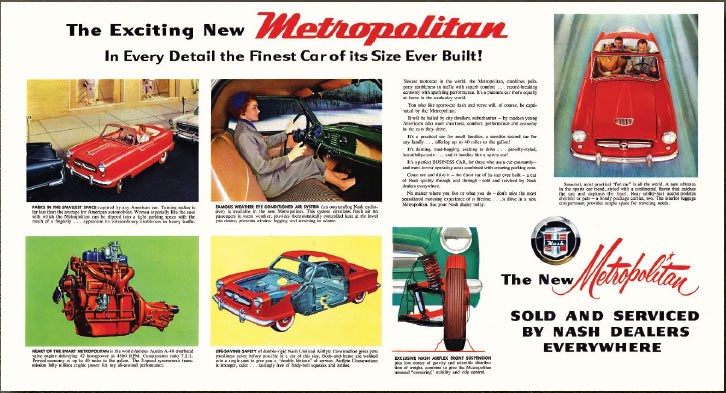 He calls it Noddy, but Ray Dove's rare 1957 Nash Metropolitan was partly responsible for spawning the compact car revolution in the US...
1957 Series III Nash Metropolitan
NASHVILLE
Tiny by 1950s American land-yacht standards and as cute as Shirley Temple, the little Nash Metropolitan – often referred to as the 'Baby' Nash – was 10 years ahead of its time but ultimately a commercial failure, due to its novel sub-compact size, asthmatic four-cylinder performance in a V8 world, and the shallow pockets of its manufacturer. Luminaries like Paul Newman, Elvis Presley and Princess Margaret all owned the minuscule motor car when it was new - and these days it's a star in the American classic car firmament. Even the doyen of minimalist style, the late Apple boss Steve Jobs drove one, so it had to have something going for it.
Four series of the Metropolitan were manufactured from 1953-61 and almost 95,000 hit North American highways, the majority in the US where Nash company executives bucked the 'bigger-is-better' trend espoused by Ford, GM and Chrysler, believing instead that there was a market for a commuter car with a wheelbase shorter than a Volkswagen Beetle's. It was also badged as a Hudson, after Nash Motors (founded in 1916) and the Hudson Motor Car Company (1909) merged to form the American Motor Corporation (AMC) in 1954. The only difference between Nash and Hudson Metropolitans was the badge on the grille.
A further 9,300-odd right-hand drive versions were built for the UK market (initially badged as Austin Metropolitans then just Metropolitans) and more far-flung countries, like New Zealand, where our feature car was first registered.
Its most successful year was 1959 when 22,209 were sold in North America, which is small potatoes on the US sales scale when you consider that Chevrolet built 447,100 Bel Airs alone that year. The little car was doomed.
Production ended in 1961 and in 1962, only 412 Metropolitans were sold in the US and just eight in Canada; the Nash and Hudson nameplates were canned so AMC could devote its attention to its Rambler brand. The 'Big Three' manufacturers, though, had obviously taken note and began introducing more fuel-efficient 'compact' models like the Ford Falcon, Chevrolet Corvair and Plymouth Valiant, even though they all dwarfed the 3.8-metre long Metropolitan.
riginally designed to be a second family car or a "Ladies' Urban Runabout", the Metropolitan was based on a 1950 concept car dubbed the Nash Experimental International, or NXI, penned by innovative Detroit designer William Flajole who worked for Nash-Kelvinator International (NKI). Yes, the 'fridge people: Nash bought Kelvinator in 1937.
Favourable public reaction convinced Nash to take the car to the prototype stage but Nash decided it would be cheaper to manufacture outside the US and chose the Austin Motor Company to supply mechanical components and assemble the cars in the UK using bodies built by British coachbuilders Fisher & Ludlow. It was the first American-designed car (with input from Italian design house Pininfarina which, reportedly, didn't want to be associated with the car publicly) to be built in Europe for North American distribution.
Available as a coupe or a convertible, the monocoque-chassis Metropolitan had quite a few luxury mod-cons for the day, including a cigarette lighter, electric wipers, leather-trimmed fabric upholstery and something only found on cars luxury cars like Lincolns and Thunderbirds - a 'continental' spare wheel cover on the boot. That said, an opening boot lid might have been more useful, because prior to 1959, the boot was accessed by dropping the rear seat backrest! Early Metropolitans were powered by Austin's venerable 1200cc OHV A-40 four-pot with a three-on-the-tree transmission, but Series III cars were introduced in 1955 with the larger 1489cc A50 engine, both of which gave outstanding fuel economy, compared to the average US gas guzzler at the time. And they were almost twice as quick to 100 km/h as a Beetle, according to period road tests!
Metropolitans were never sold new in Australia and any that are here have been imported. Seventy-three-year-old "old time mechanic" Ray Dove had been eyeing them off in the used car ads for some time when he spotted one for sale in a car yard not far from home. Before his wife could say "Not another old car!", he had plonked down $18,500 on a 1957 Series III with the twin-carburettor A50 engine that had been restored but was unroadworthy and in need of a mechanical 'bath'.
Dove got busy in his garage so he could register the Nash and also made a few mechanical modifications to make the car safer and better to drive. "I had to re-bush the front end and added a VH44 brake booster which I felt it needed; they were standard equipment on late '60s Valiants. It had a very hard pedal and with four drums it had very poor braking. They originally had a three-speed manual gearbox with a column shift but the 'box was a four-speed with first blocked out. Mine has been converted to four-on-the-floor and I just bent the shifter to curve over the edge of the bench seat to make it easier to change gears. First gear is very, very low though, similar to reverse."
Dove was an apprentice at the long-gone Bale Brothers' Austin garage in Brighton, Victoria in 1956 and could rebuild an A50 engine in his sleep, but he has something warmer in his garage waiting to be dropped into the Nash. For some strange reason, one of the car's previous owners installed a tacho on the dash which might actually come in handy when the car has more grunt.
"Metropolitans started off with 42 horsepower then went to 50 and 55hp and mine doesn't go hard enough for me. You could say performance is leisurely," he smiles. "If you've ever driven a Morris Major you'll know what I'm talking about. It can cruise at 80km/h but I want to be able to drive at 100 anywhere I want to go, so I've got an 1800cc MGB engine that I want to do some head work on with the possibility of fitting a Judson supercharger, which replaces the inlet manifold and has one SU carburettor."
The Metropolitan tips the scales at just 810kg, so even with just 55hp it was reasonably zippy for the time, but its very short wheelbase and narrow track make handling 'interesting'. It has a typical semi-elliptical leaf-spring/telescopic shock rear end but the wishbone front suspension is novel, with a coil spring mounted above the top wishbone; a Nash tradition from their large cars.
"The handling is getting better now, but it's like driving any traditional little English car," Dove says. "The suspension is very soft and they are prone to leaning and swaying, so I've fitted an Austin Healey Sprite front anti-roll bar and that has made an incredible difference.
"It originally came with 13 x 3.5-inch wheels and narrow cross-ply tyres, which used to squeal terribly at low speed, so I fitted 165 x 13 radials and they've made a tremendous difference. But because the front wheels are partly faired-in, there isn't much steering lock and it has a turning circle of 34.5ft (10.5 metres)." Actually, that's not too bad Ray: a new Ford Focus has a turning circle of 12 metres!
Ray is tickled pink with his quaint little Sunburst Yellow & white coupe and, with its matching 'continental arse', he reckons it looks pretty good next to his '56 Thunderbird. "They look like father and son," he quips.
OWNER: RAY DOVE'S NASH METROPOLITAN
"Over the years I'd seen several Metropolitans advertised but they'd always been interstate and I've merely admired them. In April 2010 I saw this car for sale at Brooklands Classic Cars in Cheltenham (Victoria) and as soon as I saw it, I fell in love with it and was down there in a flash with the cash. After I test drove it, I realised it needed work – the motor was a bit on the tired side – but the body and interior had been restored.
"This car was first sold in New Zealand and registered on July 3 1957. I'm the 18th owner, if you include the last dealer, which is extraordinary I think. Mine came standard with a radio and cigarette lighter. I paid top dollar for it, and convertibles go for over 20 grand, but I think there are probably only 20 in the country. I like to take it out every weekend if the weather is nice. People stare at it and say "What's that?" and toot and carry on. I've nicknamed it Noddy and my boss calls it the clown c ar. My wife is not a 'car lady' but she appreciates a nice car. Still, she prefers my '56 Thunderbird."
SPECIFICATIONS
1957 Series III Nash Metropolitan
Engine: 1489cc OHV 4-cylinder
Power: 40kW
Torque: N/A
Weight: 810kg
Gearbox: 4-speed manual
Brakes: servo-assisted drums
Top speed: 80km/h
Value: Ray's not selling
Unique Cars magazine Value Guides
Sell your car for free right here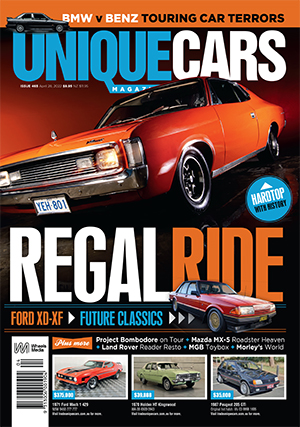 SUBSCRIBE TO UNIQUE CARS MAGAZINE
Get your monthly fix of news, reviews and stories on the greatest cars and minds in the automotive world.
Subscribe