De Tomaso Longchamp
---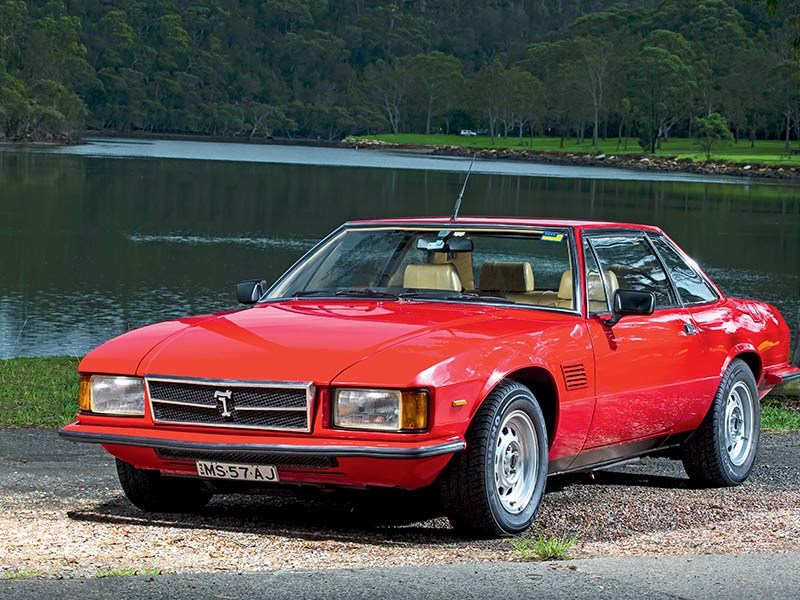 De Tomaso Longchamp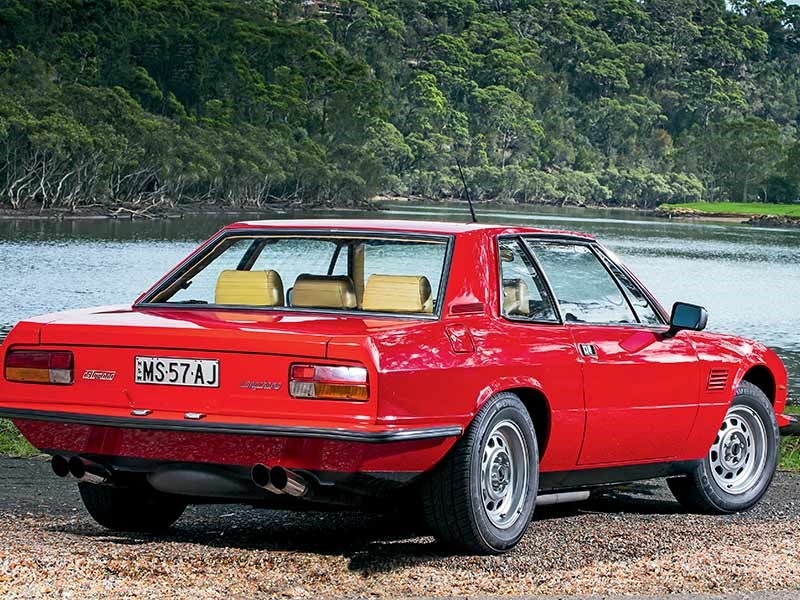 De Tomaso Longchamp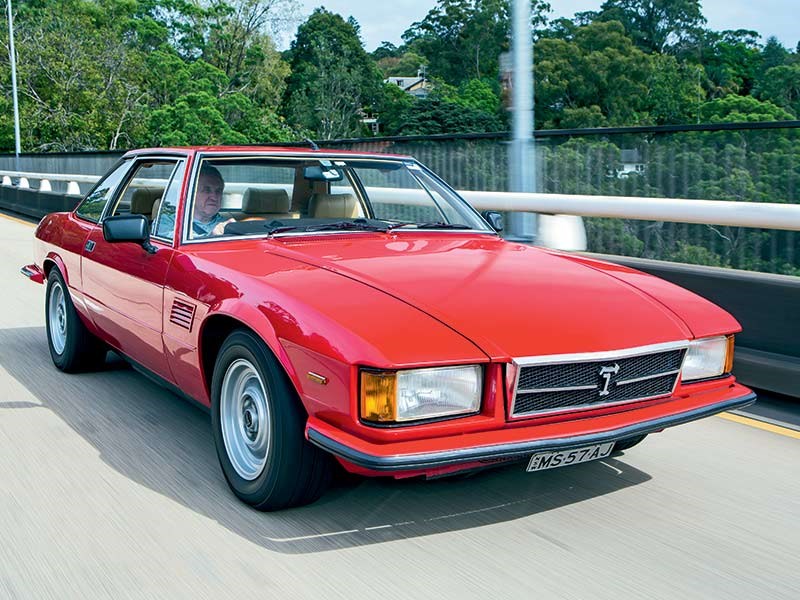 De Tomaso Longchamp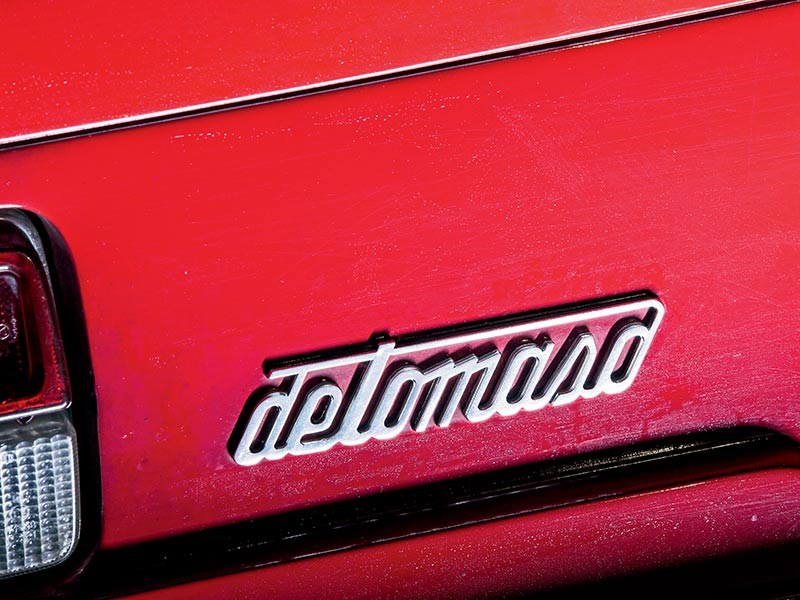 De Tomaso Longchamp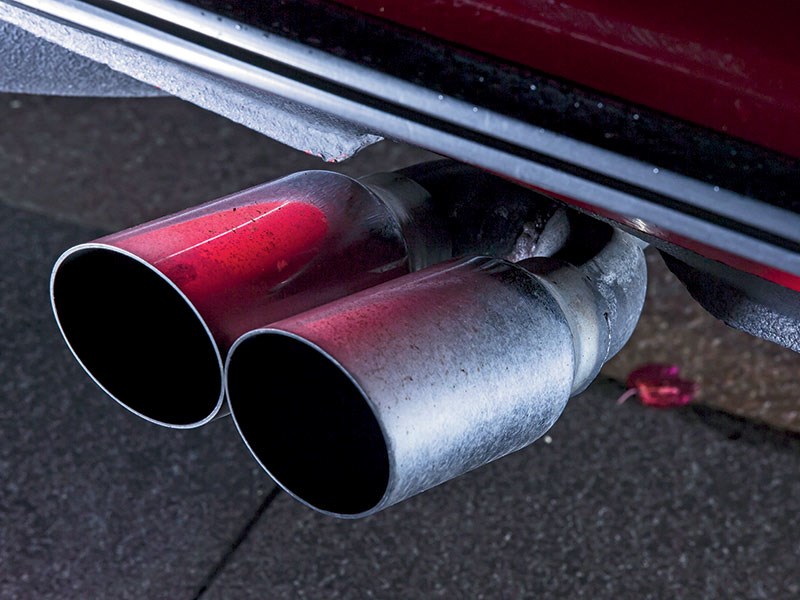 De Tomaso Longchamp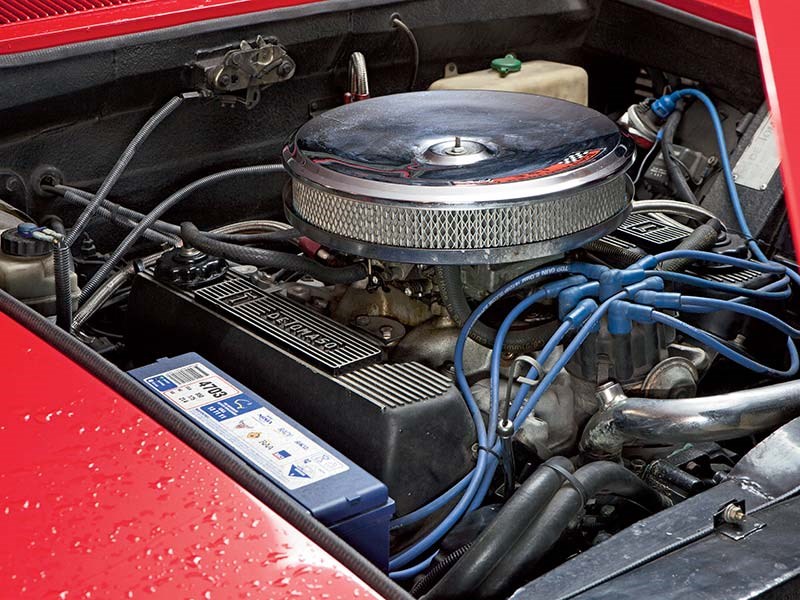 De Tomaso Longchamp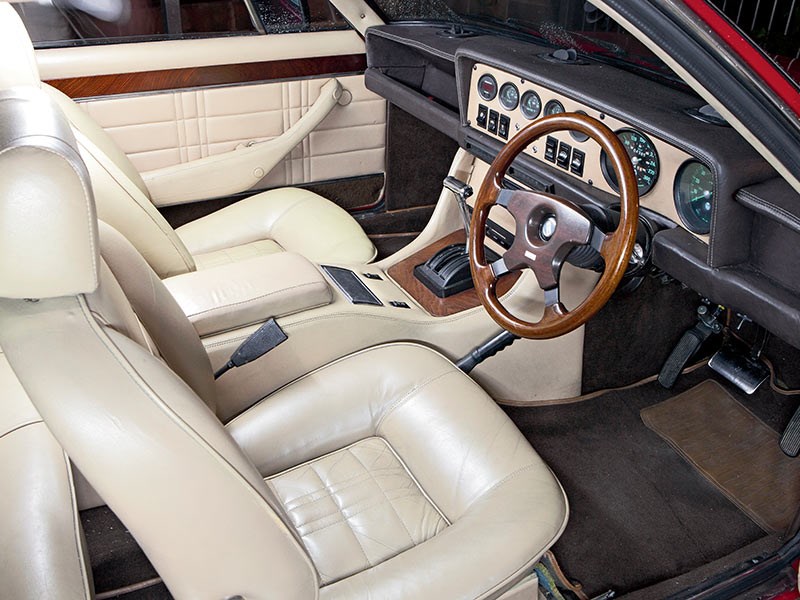 De Tomaso Longchamp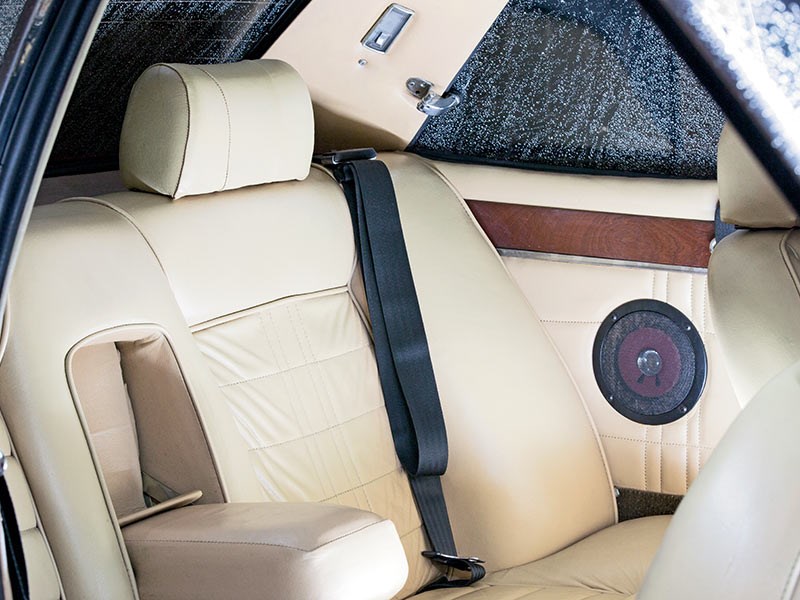 De Tomaso Longchamp
An exotic Italian GT with a heart that's pure blue-collar Cleveland, the De Tomaso Longchamp coupe represents a formula with enduring appeal...
De Tomaso Longchamp
LONG-RANGE MISSILE
I've always had a fascination for American-engined Italian sports cars. These gutsy Italian sportsters with American muscle have appealed to me ever since I drove a 1967 7-litre V8 Iso Grifo coupe way back in the in the '70s, so a recent offer to drive a 1979 De Tomaso Longchamp coupe was quickly accepted.
Built during the Italian maker's foray into Maserati ownership, the Longchamp had a relatively long production run from 1972 to 1989.
I had previously driven a fine example of Alejandro de Tomaso's earlier supercar, the Pantera. The Longchamp features that model's potent 5.8-litre 351 Cleveland Ford V8 but is clothed in far more businesslike attire, designed to capture a wider executive market, especially in the United States.
Like most of the fledgling Italian car makers of the period De Tomaso's history makes fascinating reading. The Argentinian automotive entrepreneur founded De Tomaso Automobili SpA in Modena in 1959. His father was originally from Italy while his mother's side of the family were wealthy Argentinians with extensive interests in cattle ranches. De Tomaso senior had risen to political power as the Prime Minister of Argentina only to die at just 38 from a heart attack.
By the age of 20, Alejandro – with no formal education – was running the family cattle business and indulging his passion for motorsport. His other interest, however, involved an underground newspaper opposing the then Argentinian president Juan Peron.
After being implicated in an attempt to overthrow the Peron government, De Tomaso was eventually forced to flee Argentina and settle in his father's homeland. Here, he managed to get a job as a mechanic with Maserati in Modena, while indulging his racing interests on the side. By the early '60s, De Tomaso had gone it alone, setting up shop down the road from Enzo Ferrari and turning his attention to building low-volume road and racing cars.
A keen exponent of the mid-engined layout and the use of lightweight metals, he offered his first production model, the Vallelunga, in 1963, naming it after the Italian race circuit close to Rome. The Ford association started early and the low-slung Vallelunga featured a mid-mounted 1.5-litre Cortina engine as well as an aluminium backbone chassis which would soon become a trademark of De Tomaso design.
For his next design, the 1966 Mangusta, De Tomaso's ambitions grew, initially using an American Ford 429 Boss V8 but later switching to the lighter small-block Ford 351 Cleveland V8. Clothed in steel and aluminium coachwork by Italian styling house Ghia, around 400 were produced before production ended in 1971.
Early in the Mangusta's production cycle, De Tomaso purchased Ghia but had trouble running the styling house at a profit, eventually selling his shares to the Ford Motor Company in 1970. That same year saw race car development continue, culminating in the construction of a Dallara-designed Formula One car for the Frank Williams team. The Cosworth-powered V8 enjoyed no success, and, in the wake of Piers Courage's tragic death in the car at Zandvoort, the Argentinian lost interest in Formula One and motor racing in general.
A year later, De Tomaso would introduce his most prolific production model, the Pantera. Designed by Tom Tjaarda, a U.S. born stylist of Dutch origin, the wedge-shaped two-door monocoque sportster was sold in the U.S. through Ford's Lincoln and Mercury dealer network, Elvis Presley famously shooting his car when it failed to start.
More than 7260 Panteras were built over a 20-year life cycle, with over hald the production run sold in '71 and '72. Sales dwindled in the late '70s and 1980s to less than 100 cars per year.
The Longchamp arrived in 1972, first shown at that year's Turin Motor Show. Although it received a warm press reaction, its chances of showroom success were rapidly hamstrung by the 1973 Oil Crisis. Despite a production run nearly as long as that of the Pantera, just 409 were built at an annual rate of around 20-30 cars.
A two-door 2+2 coupe, the Longchamp is said to have been inspired by the Mercedes-Benz 450SLC, but is a more angular and muscular design with pronounced wheel arch flares. The slender A pillars and push-out rear quarter windows give the cabin a light and airy 'glasshouse' feel.
Just 17 Longchamps were made in Spyder form while less than 10 cars are believed to have been produced in right-hand drive. The test car here was purchased around four years ago out of Unique Cars for just $20,000, and its simplicity of design has allowed it to age with grace and dignity.
With De Tomaso buying the troubled Maserati Company from Citroen in 1976, the Longchamp coupe would also form the design basis later that year for the Maserati Kyalami, but that's another story.
The Longchamp isn't short of presence – the frontal appearance bold and powerful with a large grille badge formed by the use of a version of Argentina's flag on its side with a T-shaped symbol – the same branding as used by De Tomaso's Argentinian cattle ranching forebears.
The initial impression is of a very comfortable and accommodating interior with a clean cut design dominated by a large transmission tunnel and a tall t-bar shifter. The interior is finished in a classically Italianiate mix of soft fine leather, wood and velour. The seats are softly padded, giving the Longchamp's cabin more of a luxury feel than a sporty character. Turn the ignition key and you're instantly aware that this car has an edge to it. The 351 Cleveland V8 sounds robust and purposeful, with an insistent note from the quad exhausts.
Interestingly, after supplies of American-sourced 351 Clevelands dried up, De Tomaso sourced the engines from Ford Australia where the engine production line had been transferred.   Only 17 cars were fitted with the five-speed manual ZF gearbox, but on this car drive is taken through a three-speed C6 cruise-o-matic transmission to a Jaguar rear end with vented inboard disc brakes. De Tomaso utilised a fully-independent coil sprung chassis with wishbones and substantial anti-roll bars front and rear. Braking is by 12-inch vented discs all-round, while steering is power-assisted rack and pinion.
Once moving, you soon realise that the weight bias is very much forward of the windscreen, masked to some extent by the strongly-assisted rack. Stamp your foot and the Longchamp's 440Nm winds up in a strong and purposeful way rather than leaping out of the blocks. The 200kW of power has to tackle another 400 kilos of weight compared to the sportier Pantera and that heft is even more noticeable under braking, especially given the somewhat spongy pedal effort.
The Cleveland V8 is gutsy and well-proven but sits forward in the engine bay and you quickly become aware of the frontal weight bias when you start to corner hard. For this reason the Longchamp shows a tendency to push understeer when poked hard into a tight bend and is more at home as a very comfortable grand tourer on fast sweepers. That barrel-chested V8 settles down to a steady 2800 revs at 100km/h, making it a very comfortable cruiser and the quoted top speed of 240km/h seems very much within reach given the engine's flexibility.
The Longchamp sits on handsome 15-inch Campagnolo alloys, well shod with Kumho Powermax 215/65 R15 tyres, that generous sidewall profile giving the car a very comfortable ride despite its sporty pretentions.
Certainly when compared to a pure-bred Italian of the same era, its simpler mechanics and hefty weight means it perhaps lacks some handling finesse. The upside is a far more affordable classic to own and run, and of course there's no shortage of spares in this country for the well-proven powertrain.
And this perhaps sums up the Longchamp coupe; unmistakably Italian, this 35-year old De Tomaso is today a very usable collectable at a price well below that of pure-bred, high-pedigree Italian coupes of the same era.
SPECIFICATIONS
De Tomaso Longchamp
Engine: 5.8-litre 200kW Ford Cleveland V8
Gearbox: Ford three-speed C-6 Cruise-o-matic automatic
Brakes: 300mm ventilated discs – inboard at the rear.
Steering: Power-assisted Rack and Pinion
Top Speed: 240km/h(stated)
0 – 100km/h:  6.4-secs
Kerb weight: 1814kgs
Unique Cars magazine Value Guides
Sell your car for free right here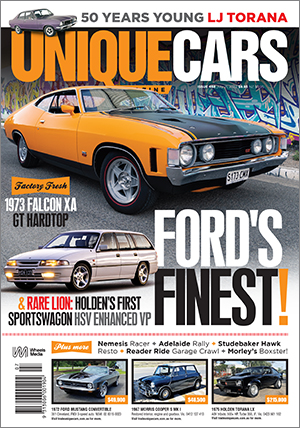 SUBSCRIBE TO UNIQUE CARS MAGAZINE
Get your monthly fix of news, reviews and stories on the greatest cars and minds in the automotive world.
Subscribe