Holden HX LE & Ford XL Squire review
---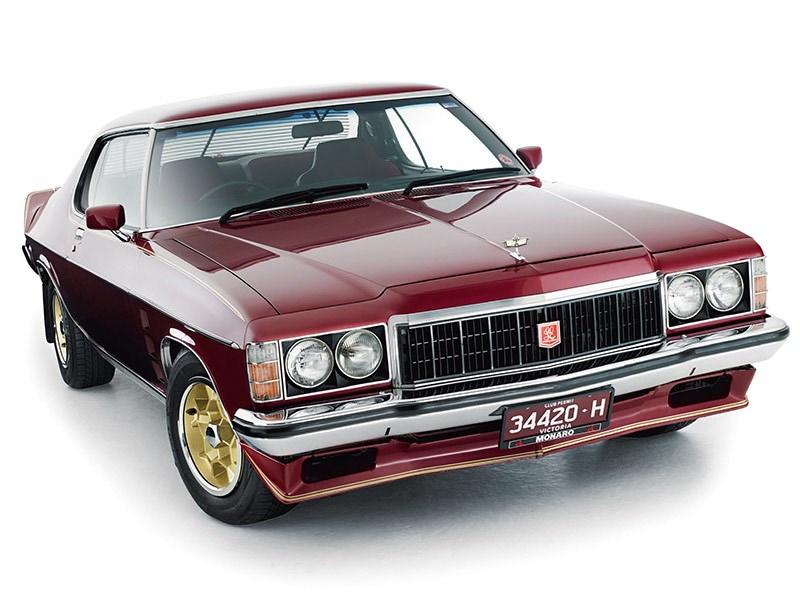 Holden HX LE & Ford XL Squire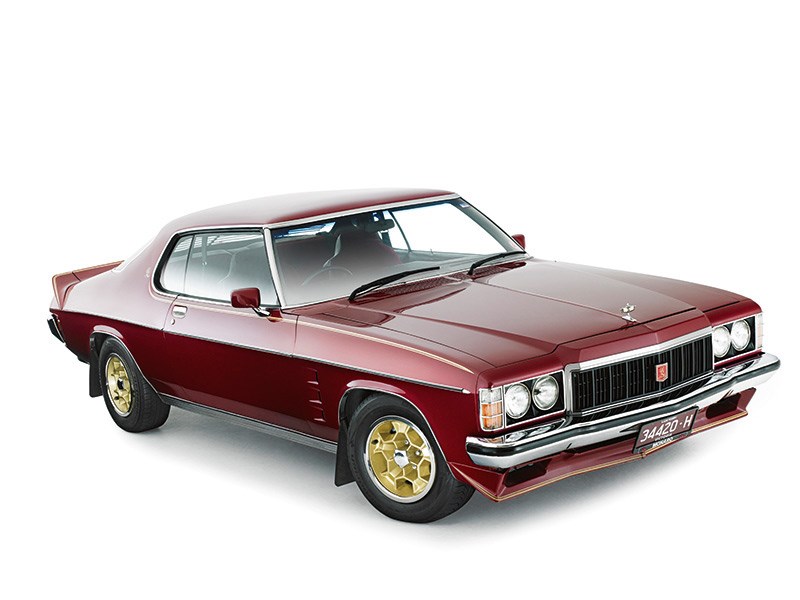 Holden HX LE & Ford XL Squire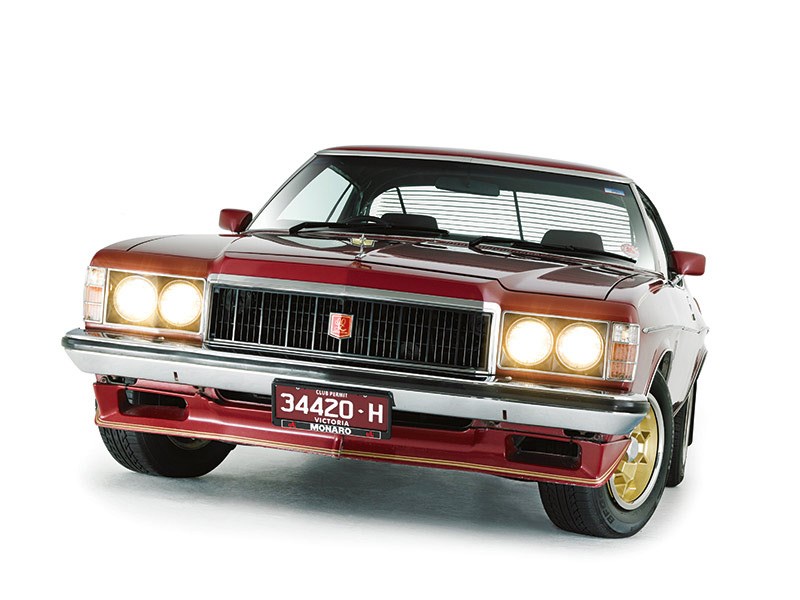 Holden HX LE & Ford XL Squire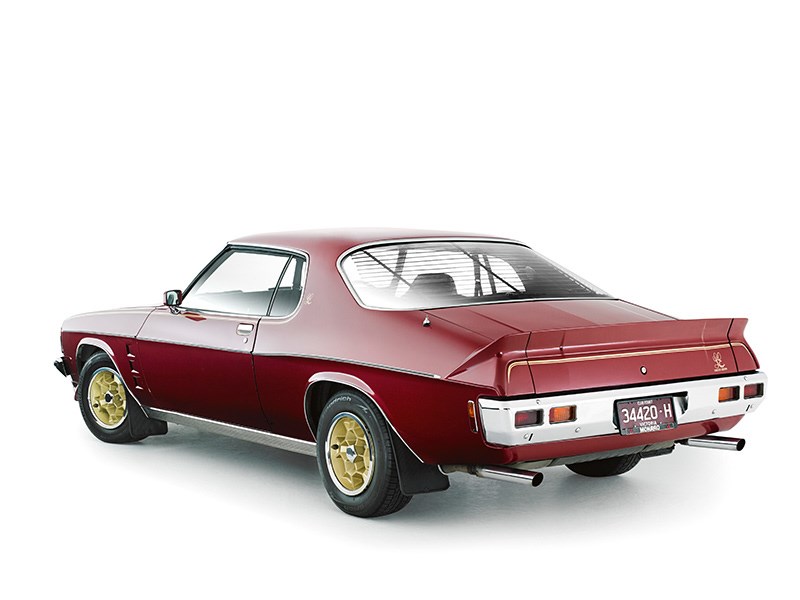 Holden HX LE & Ford XL Squire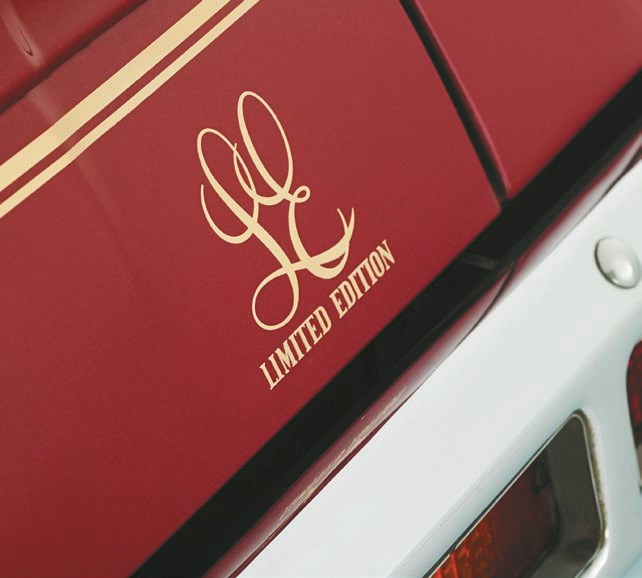 Holden HX LE & Ford XL Squire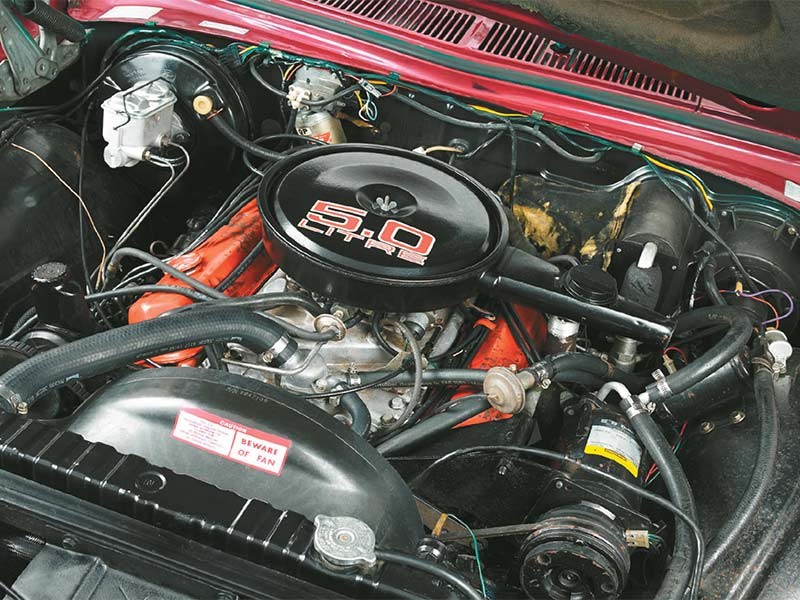 Holden HX LE & Ford XL Squire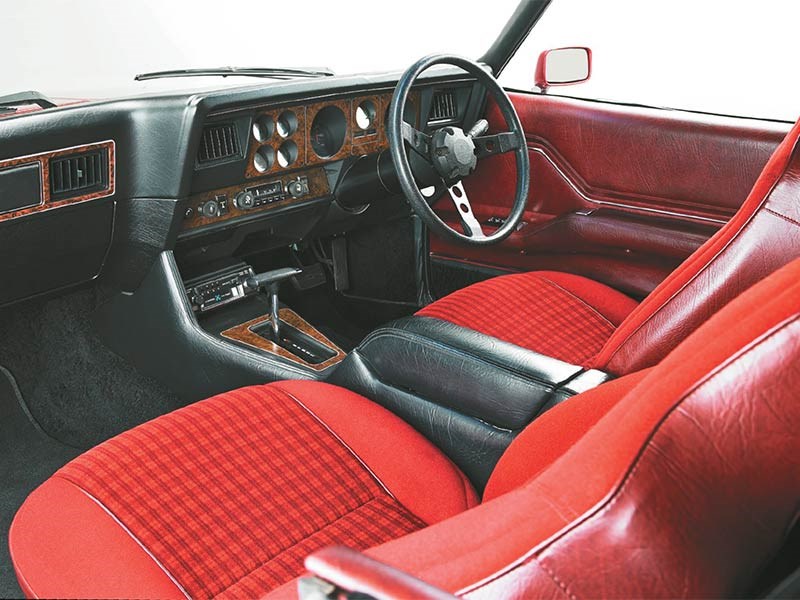 Holden HX LE & Ford XL Squire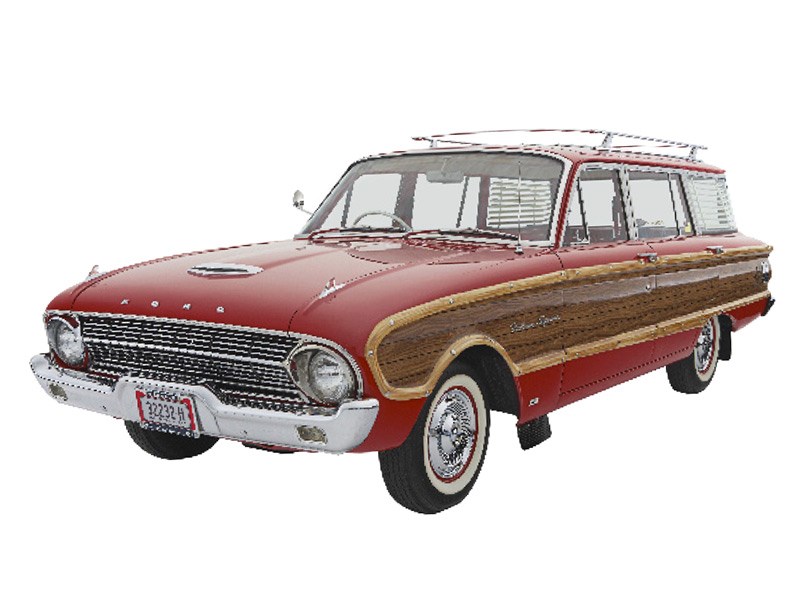 Holden HX LE & Ford XL Squire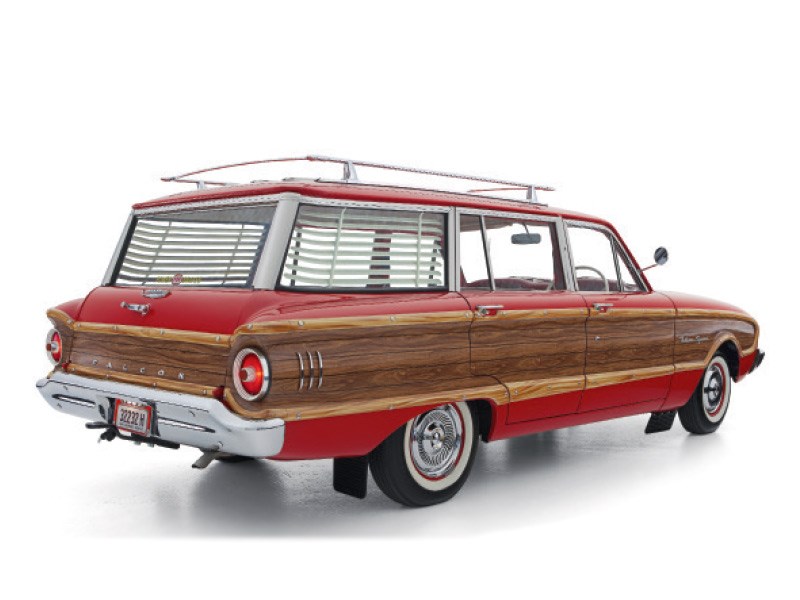 Holden HX LE & Ford XL Squire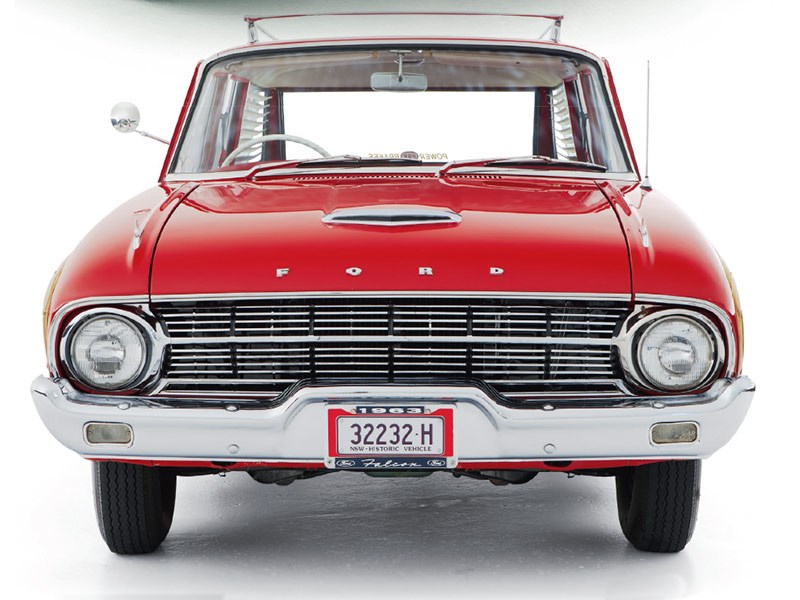 Holden HX LE & Ford XL Squire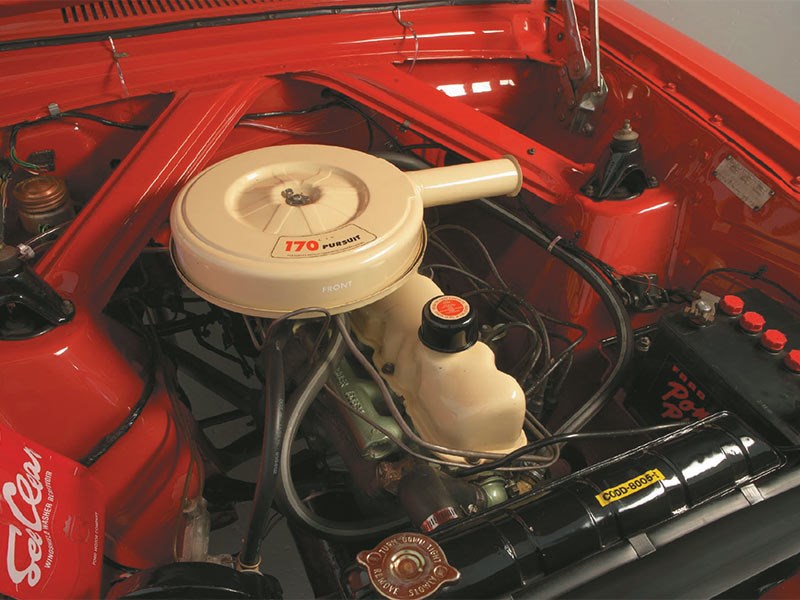 Holden HX LE & Ford XL Squire


Holden HX LE & Ford XL Squire

One was a parts-bin special that sold, the other an American styling exercise that didn't. John Wright explains the problem
1962 Ford XL Squire & 1976 Holden HX LE
OZ ODDITIES
These two certainly look like an odd couple. Oddball Aussies, one a weird wagon, the other an equally weird coupe. The Falcon Squire wagon was introduced to Australian customers with the XL Falcon range in August 1962 and only lasted through to the XP. But the Holden HX Limited Edition's run really was limited. Remarkably, almost as many LEs were sold as Squires, but in little more than a month rather than about three years.

Each of these unrelated Aussie cars represented a first for its manufacturer. The Squire was Ford Australia's first locally made vehicle to introduce a distinctively American fashion (the 'Woody'), while the LE was probably the first true 'parts bin' Holden, a variant devised with the sole purpose of using up a whole bunch of redundant components, chiefly Monaro coupe bodyshells. It also was a very early example of the 'limited edition' genre – the first I can recall was the 'White Hot Holden', an HT Kingswood with the new 253ci V8 and a few options. This was a factory currency that was soon to be debased; Vacationers, Sportsmans, Ellipses, Equipes and suchlike were coming.
The decision to introduce the Squire reveals a great deal about the thinking within Ford Australia at the time. It would be many years before an Australian would head the company and what was good for America would certainly be more than good enough Down Under. This US-centric focus was epitomised by the XK Falcon, which was launched here in September 1960 unchanged from the North American specification. You might think that GMH's durability testing routine would have been familiar to Ford Australia's engineers – six o'clock closing or no, some Ford guys must have chatted with their Holden counterparts over a beer and barbecue – but the XK simply wasn't tough enough for Aussie roads.
By the time the XL was launched, the Falcon's front end was more robust and the optional 170ci 'Pursuit' engine had been introduced. But just who Ford Australia's marketing team expected to buy the 'Woody' remains a mystery. Nobody I knew in 1962 would have been up for a Falcon wagon with a highish price tag and some fibreglass add-on panels masquerading as timber cladding.
Just 728 Squires were sold in two years. To put this in perspective, 75,765 XL Falcons were sold from August 1962 to February 1964. It is unlikely that more than 20 Squires survive.
Because the Holden LE had a purpose to serve, customers got little say in the specification. Every example was painted 'LE Red', a handsome metallic crimson, with gold pinstriping. The interior almost matched and the upholstery was in rich velour with similar deep-pile carpet.
The Statesman Caprice frontal treatment was appended to the coupe body and US-sourced gold 'honeycomb' 14x7 steel wheels completed the somewhat garish picture. The interior ran to an outmoded eight-track cartridge player, faux walnut facia, and GTS instrumentation and steering wheel.
Air-conditioning, a push-button radio and a power aerial were standard. So were quartz-halogen lights.
The 308ci V8 was teamed with the Turbo-Hydramatic three-speed auto. 'Sports Pack' suspension, ER70 radials, dual exhaust and limited-slip differential were additional sporting credentials.
Cleverly, GMH not only got to use up all those redundant parts but also created a new short-wheelbase flagship. In something like the way the HQ Statesman was not officially a 'Holden', the Limited Edition coupe was never a 'Monaro'. It was almost as much Caprice as Monaro, but ultimately neither fish nor fowl.
The crimson coupe was greeted with some cynicism by the motoring press, described by Steve Cropley in Wheels as a 'clearance sale special' under the heading 'Mock Turtle Monaro' (mock turtle being anything but the real reptile).
All 580 of Holden's non-Monaro coupes were one-size-fits-all. But the Squire foreshadowed the options game that really arrived at Ford Oz with the XR Falcon in 1966 and 18 months later at the Bend when the 'New Generation' HK promised no two cars the same (which apparently applied to build quality as well!).
By 1962 standards, the Squire offered a bewildering choice of engine and transmission options, at least in the local context. In the same way as half a decade later we would be able to thank Victoria Police for the program that spawned the XR Falcon GT, back in 1962 these boys and girls in blue (mostly the boys, I'm guessin') encouraged Ford Australia to install a more powerful engine in the Falcon.
The Ford engineers imported some Mercury Comet 170ci engines and modified them to the satisfaction of the police, to the tune of 116bhp. When the engine was offered to the public, though, it was in standard 101bhp guise, up just 11 horses over the standard 144ci unit.
The public loved this option. The Holden would not get a more powerful engine option until the EH in 1963, when the 'red' 149 and 179 replaced the ancient old 'grey' 138.
The 48-215 had been available initially as just the one sedan. Then there was the coupe utility and a Business sedan predominantly for taxi and police use.
Contrast this with the XL Falcon, which was available in three levels of trim at sedan and wagon level, as well as utes and panel vans. But the least popular of all was the in-your-face Squire.
When Holden and Ford Australia launched their respective EJ and XL (almost simultaneously), the highlights of both ranges were new luxury variants. But while the Holden Premier retained the lacklustre engine offered only with Hydra-Matic transmission, Ford's Futura sedan and similarly specified Squire wagon could be had with either the 144 or 'Pursuit' engine, teamed with a three-speed manual or two-speed Ford-O-Matic.
Sales of the XL Squire demonstrate just what a disadvantage Ford Australia had against GMH. Although even Pursuit-equipped Squires were hardly racing out of the showroom, in 1963 just four 144ci manuals and two autos were sold.
There was no Premier wagon until EH, where demand was huge. In many respects the 1962 Squire occupied this market territory a year earlier, but while the red-trimmed Futura fared quite well, the first Falcon 'Woody' failed. The name 'Futura' was borrowed from an American Falcon two-door, but had it also been applied to an up-spec Falcon – a Squire without the 'wood', sales would surely have been better. As it was, Australians just wouldn't have known what to say to their neighbours had they driven home in a Squire. Even without the fibreglass, the name was somehow wrong for 1962, evoking feudal England too strongly at a time when Aussies were looking to America in many things other than Woodys. (I guess it was just as well that the small-engined auto Prem didn't come with fake wood add-ons. There was more taste at Fisherman's Bend.)
Of course, what was beyond the pale back then is now almost too cool to be true. It is not just rarity alone that makes Squires so valuable. Call it the 'Can You Believe It?' factor. In among traffic comprising lookalike NCAP five-star sedans, hatches and people-movers, a Squire stands out.
One problem with the fibreglass panels was that they faded: they paled beyond the pale, if you like. But how cool would an original XK Squire with whited-out fake timber be now? More than 20 grand's worth of cool. A bit of kitsch may be too much, but too much kitsch is barely enough – that's the Squire, 52 years after launch. It is far and away the most valuable of the early model Falcons, eclipsing even the gorgeous XM and XP Hardtops.
It's a slightly different story with the LE. Rather than park in someone else's shade, the Squire created its own too-bright light. But the LE was overshadowed by the glorious Monaro and didn't even get the badge. For many years it drove through no man's land, being neither a muscle car, nor quite a two-door limo. Ford's Landau was no great success, but it probably enjoyed greater status than the LE, being more resolved – if equally outlandish – in concept.
Even though it was expensive for a Holden at $9K (when a Kingswood was about $6K), the last big Holden coupe until 2004 still offered good value. It offered more, said Steve Cropley, in the way of performance and equipment than more prestigious brands at $15K.
Now that 'Limited Edition' rhetoric cuts through. It is recognised as truly one of a kind and values can only rise; Shannons sold one for $37,400 back in 2010.
When it was new, the timing was bad. Two-door coupes were so late 60s/early 70s. Then Radial Tuned Suspension on the HZ made anything prefixed HX yesteryear's shitbox. And surely the inclusion of an eight-track cartridge player must have looked naff.
You wouldn't buy an LE for a sporty driving experience in 2014. It certainly wouldn't hurt to uprate the suspension, wheels and tyres (while storing the original parts). This one's a real museum piece now. All that lurid red velour may be in dubious taste, but it pins the LE to its page in history like a rare butterfly.
OWNER (SQUIRE): BRIAN TOMPKINS
I must have had it about 10 years now. I saw an ad in Unique Cars and the owner sent me some photos.
He'd had a lot of phone calls, but where he lived near Toowoomba, people wouldn't go and look at it. It had always been in that area until I flew up and brought it home with me to Cowra. I'm the fourth owner.
The Squire was an almost completed project when I bought it. It was driveable, but needed a bit of finishing off in several areas. Though it's on historic plates, I drive it quite a lot.
It gets 28 or 30 miles per gallon, which is unbelievable.
I just like the look of it, the wood. White was probably the most popular colour, but I saw a blue one at the Falcon Nationals with bucket seats and I think it was a special order for Ansett.
Originally my car might have been bought as a tow vehicle because it had a towbar from new and a mirror clamped on the pillar. It also has the same roof rack imported from the US as Ford Australia used in ads.
I've got quite a few other cars, including a very nice '63 T-Bird (above), a '59 Retractable and a '60 Fairlane. The Retractable and the Fairlane both have Continental kits. There's an F-600 truck which actually won best of show at the Queanbeyan All-Ford Day and a little Dodge pick-up truck. And I don't like to open the door of my 70,000km Mercedes 420 SEL in case the leather smell escapes.
My wife says she'll leave me if I ever sell the Squire, so I guess I will hang onto it!
Brian Tompkins
OWNER (LE): PHIL WRIGHT
I've really got two Monaros, even though only one of them is a 'real' Monaro. That's a gold HJ GTS four-door. It was three and a half or maybe four years ago I got the LE. I got an email from the Monaro Club asking if anyone was interested. A woman was trying to sell it after inheriting it from her parents. I left it for a little while and then contacted her.
I've hardly done anything to it. I got the wheels sandblasted and repainted. It's a steel rim. The honeycomb is a rubber insert bonded to the steel.
I just did the carby the other day after 38 years. It just starts up and runs really smoothly. It's a great cruiser. When I bought it, I drove from Ballina back to Melbourne on the coast road.
It had been a one-owner car. Early in its life someone had keyed the panels and they didn't like driving it around after that, so it sat most of its life and was taken for Sunday drives, not supermarket runs. There were aftermarket seat covers from new and a black vinyl steering-wheel cover, so the interior is just like new. The odometer reads only 70,000km.
Compared with the GTS, the LE is more luxurious, and rides more smoothly. The eight-track works. I got cartridges with it and it sounds good through the four speakers that were standard.
LEs went through a stage when they weren't popular, then sold out, but then there was a lull because purists thought it wasn't a Monaro, and wasn't anything worth collecting.
Phil Wright
SPECIFICATIONS
1962 Ford XL Squire
Engine: 2365cc inline six; 2781cc inline ('Pursuit') six
Power: 67kW @4200rpm; 75kW@4400rpm
Torque: 187Nm@2000rpm; 212Nm@2400rpm
Transmission: 3-speed manual, 2-speed auto
Suspension: Coil springs, anti-roll bar (f); leaf springs (r)
Brakes: Drums (f); drums (r)
Weight: 1250kg
Price: new $2618
1976 Holden HX LE
Engine: 5044cc V8
Power: 161kW @ 4800rpm
Torque: 400Nm @ 3100rpm
Transmission: 3-speed auto
Suspension: Coil springs, anti-roll bar (f); coil springs (r)
Brakes: Discs (f); drums (r)
Weight: 1475kg
Price: new $11,000
Unique Cars magazine Value Guides
Sell your car for free right here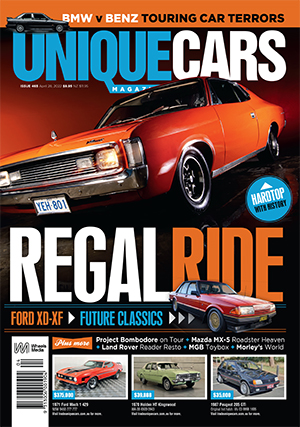 SUBSCRIBE TO UNIQUE CARS MAGAZINE
Get your monthly fix of news, reviews and stories on the greatest cars and minds in the automotive world.
Subscribe