Ford XB Falcon GT 351 Coupe
---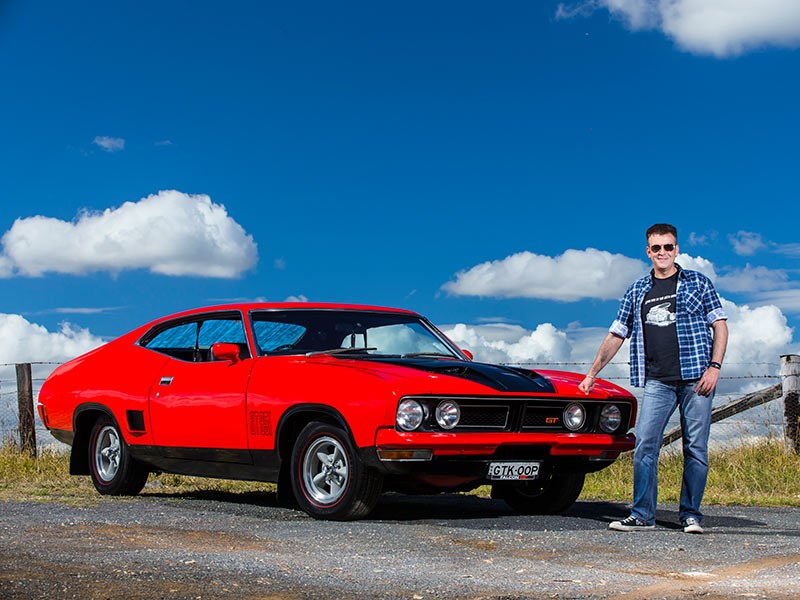 Dave DiRado's and his Ford XB Falcon GT 351 Coupe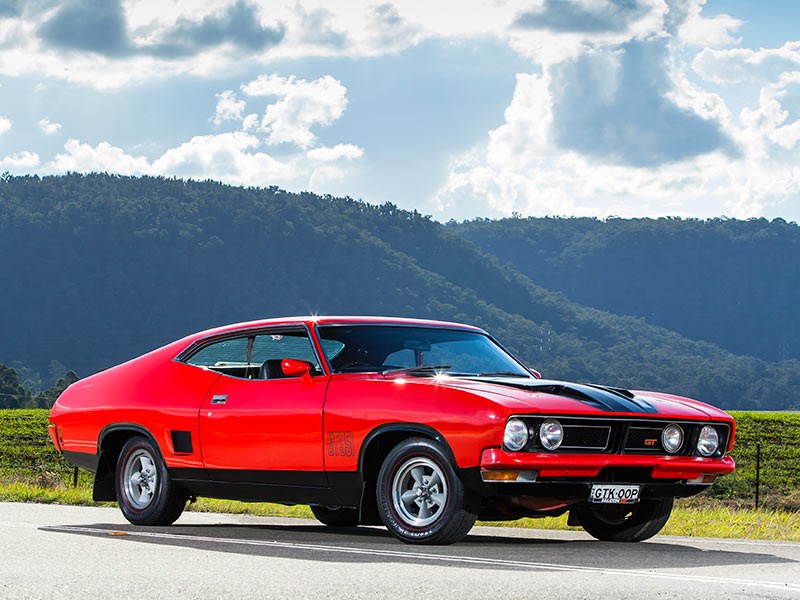 Ford XB Falcon GT 351 Coupe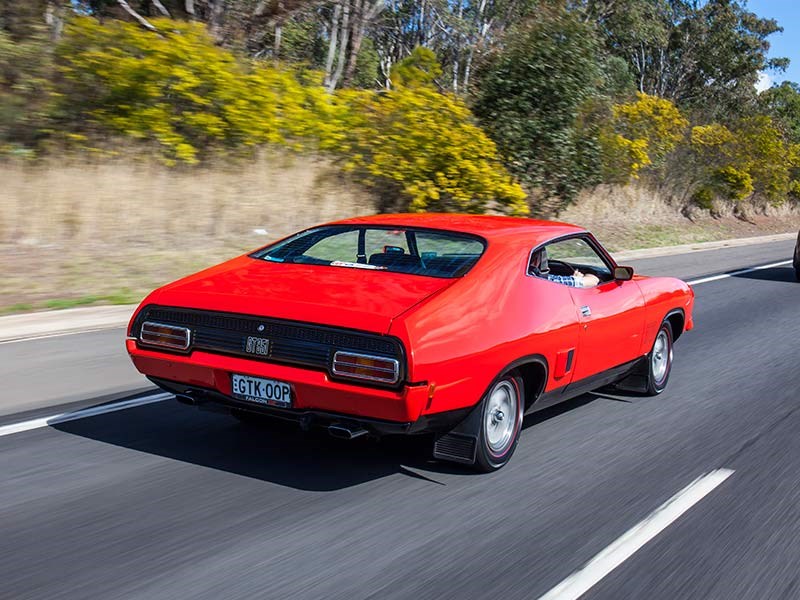 Ford XB Falcon GT 351 Coupe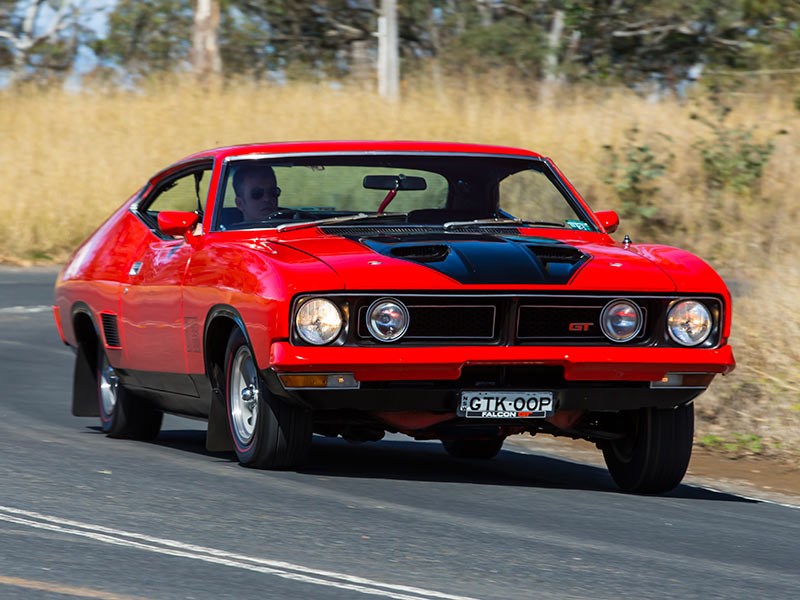 Ford XB Falcon GT 351 Coupe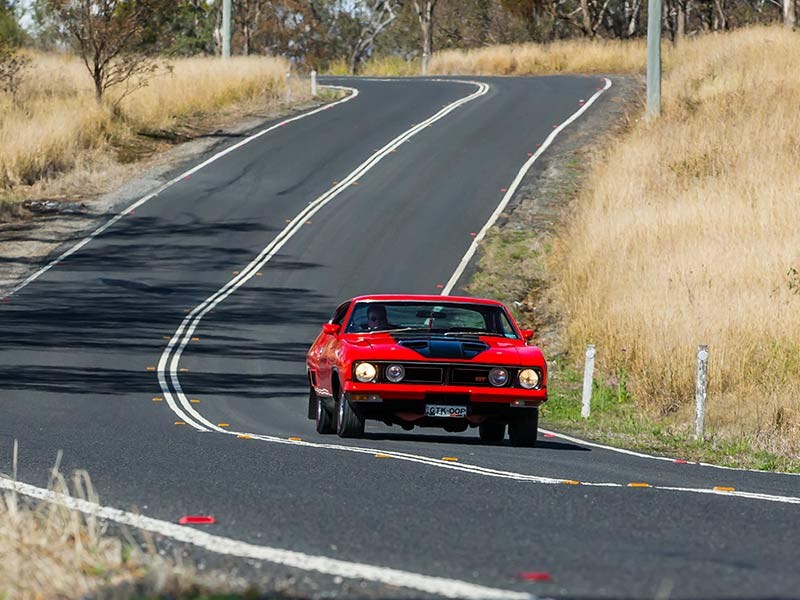 Ford XB Falcon GT 351 Coupe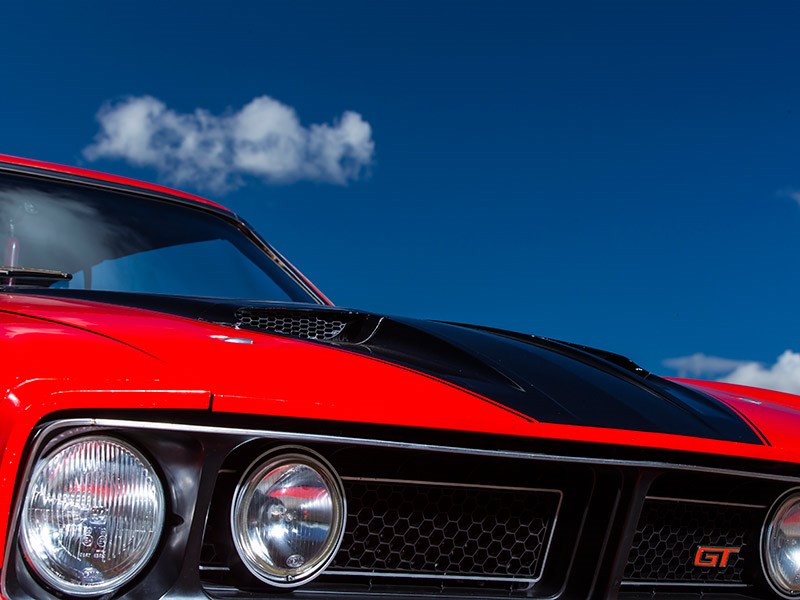 Ford XB Falcon GT 351 Coupe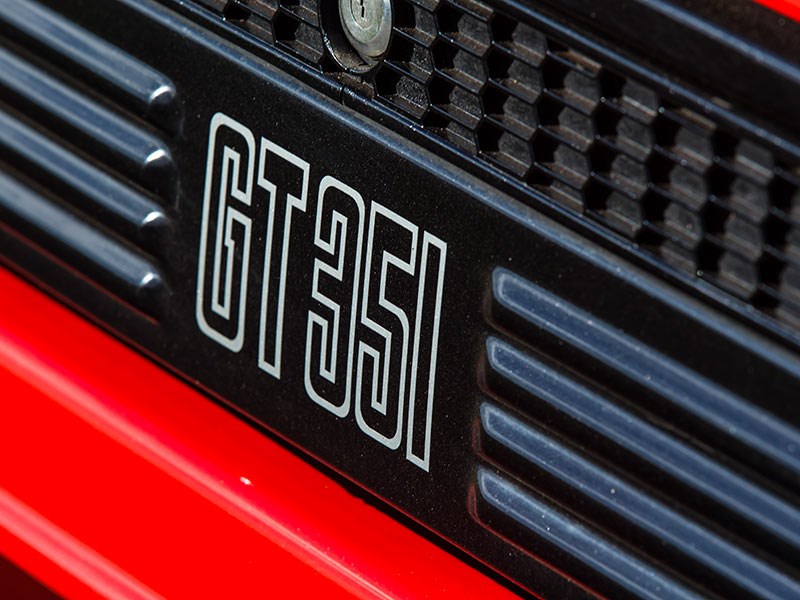 Ford XB Falcon GT 351 Coupe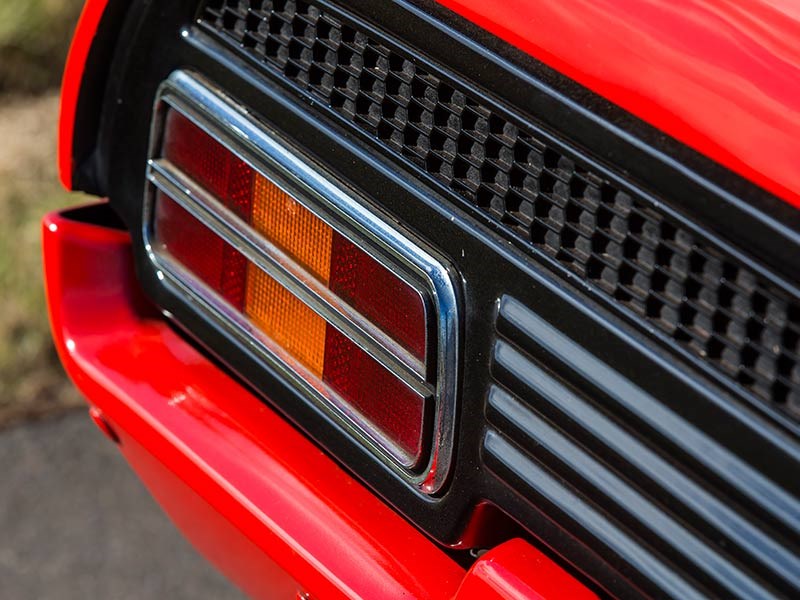 Ford XB Falcon GT 351 Coupe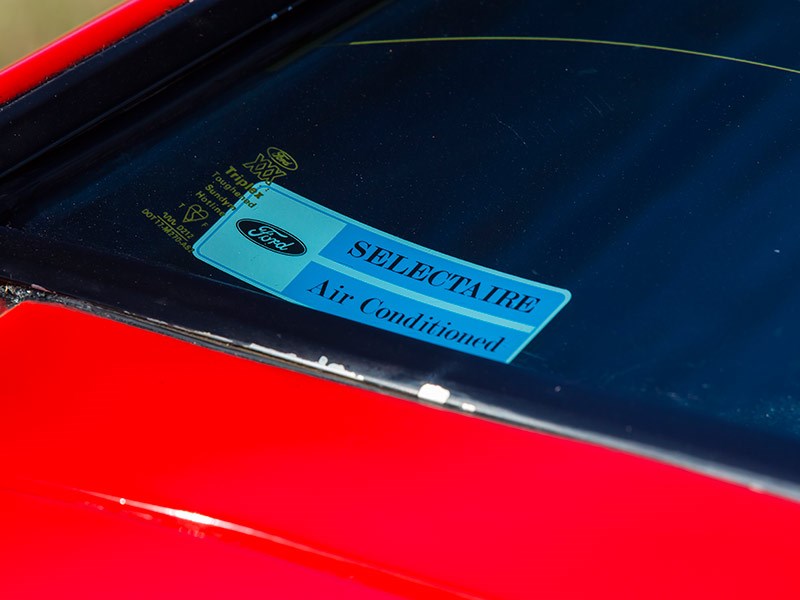 Ford XB Falcon GT 351 Coupe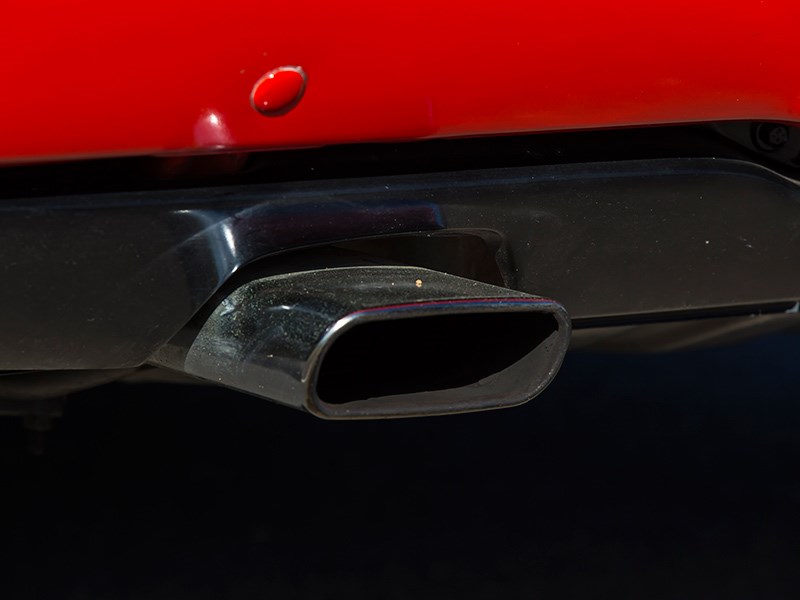 Ford XB Falcon GT 351 Coupe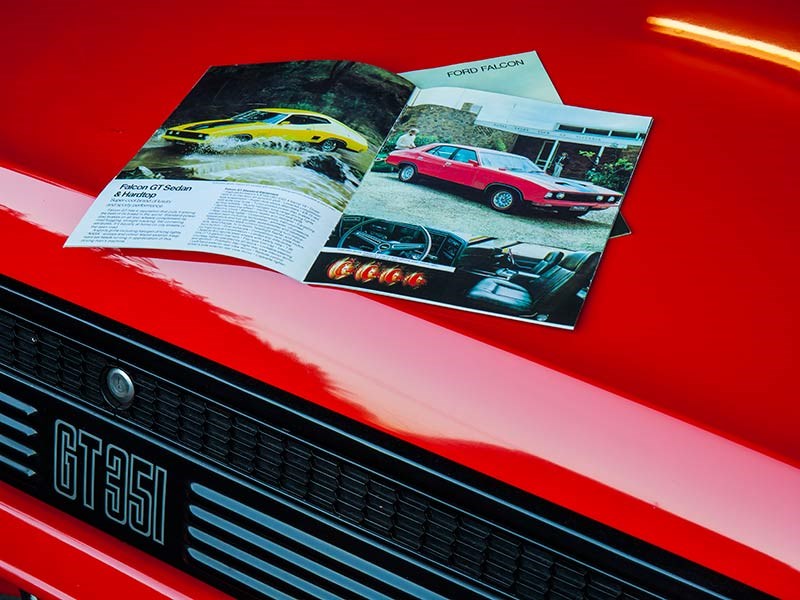 Ford XB Falcon GT 351 Coupe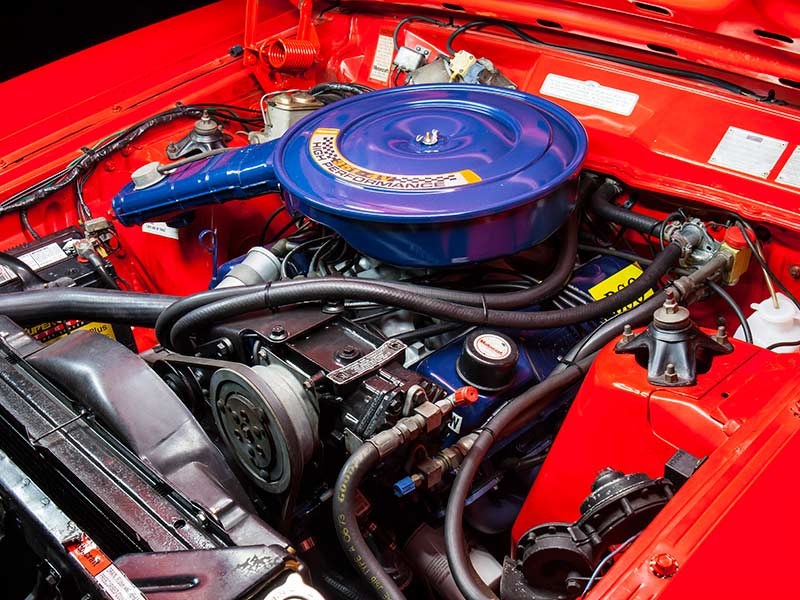 Ford XB Falcon GT 351 Coupe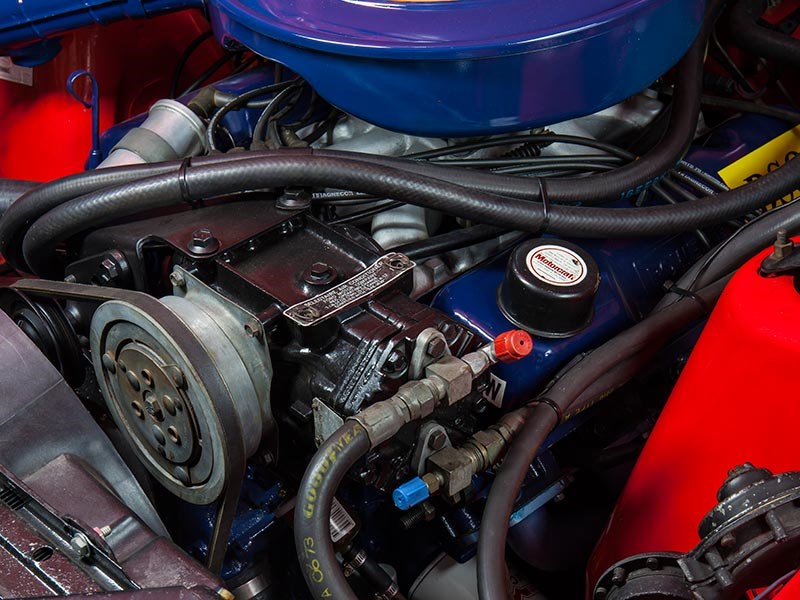 Ford XB Falcon GT 351 Coupe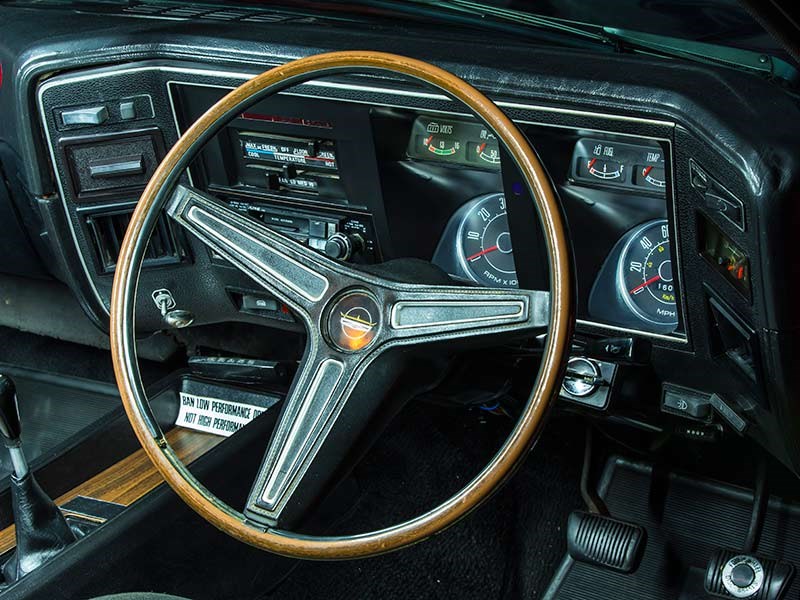 Ford XB Falcon GT 351 Coupe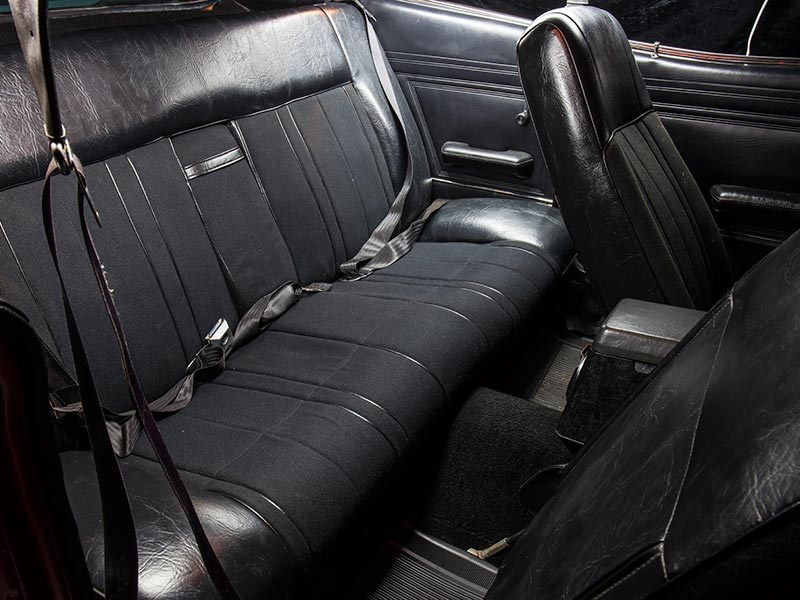 Ford XB Falcon GT 351 Coupe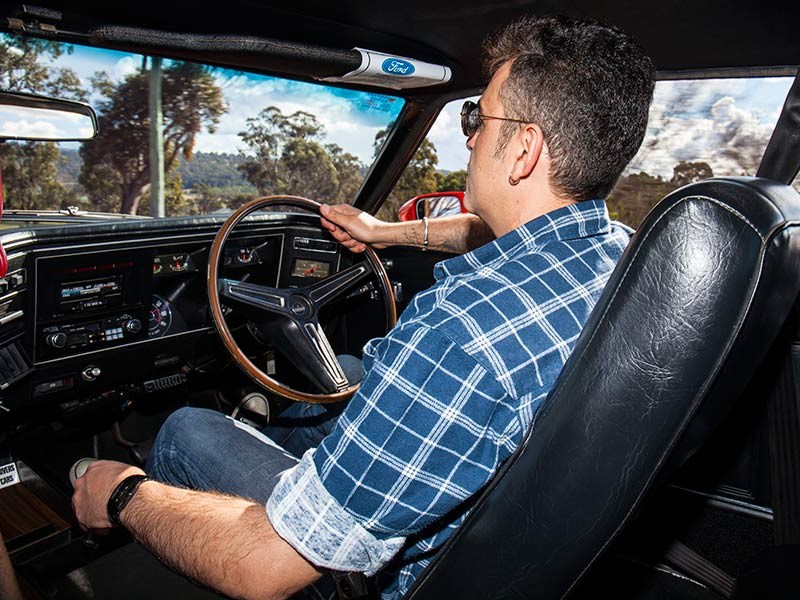 Ford XB Falcon GT 351 Coupe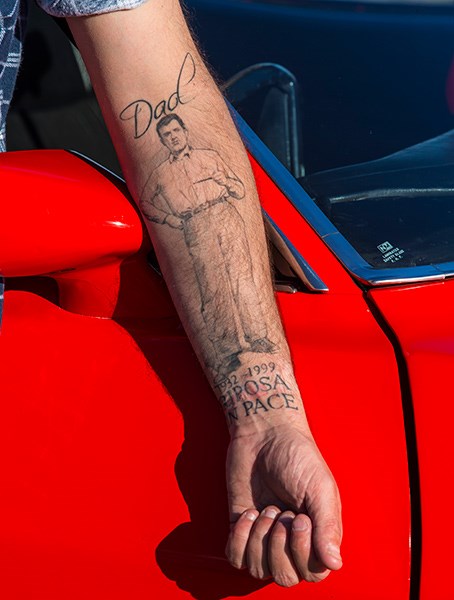 Ford XB Falcon GT 351 Coupe

Almost a quarter of a century of ownership hasn't dimmed Dave DiRado's passion for his XB GT 351 Coupe. Some things were just meant to be.
Ford XB GT 351 Coupe
PEPPER SOURCE
Nature or nurture? For the owner of this XB GT 351 coupe, it must be the latter. No question.
See, as the son of an Italian immigrant and with DiRado for a surname, by any combination of genetics, Dave should have grown up fooling about with Fiats and Alfa Romeos (which he did for a brief moment in time) rather than true blue, Aussie muscle cars from the 1970s. But a family obsessed with XB Falcons of the V8 variety meant that Dave is as welded on to his 351 GT hardtop as anybody we've ever met here at Unique Cars.
Dave's dad migrated to Australia along with many of his countrymen in the 1960s when Australia represented a rich vein of opportunity. Typical of the breed, Mr DiRado senior was not afraid of hard yakka and had soon established a pair of businesses; a private security company and a snooker hall in Cronulla in Sydney's south. Not only did this keep Dave's dad pretty busy, it also kept him in cars. And he soon emerged as an enthusiastic Ford man, working his way from an XR V8 to bent-eight versions of each new Falcon model.
Then, in 1973, two things came along; an XB Falcon sedan and a son they christened David who was brought home from hospital behind 351 cubic inches of Cleveland goodness. Pretty soon, the DiRado family had acquired no fewer than four XB Falcons including that Red Pepper sedan, a ute and a panel-van, all running 351s. And then a funny thing happened; Dave's dad couldn't seem to get past the XB model. A shrink might call it arrested development, but Dave knows it's because the XB was just `right'. And he's known that since he was about five years old and realised that he was hooked on the damn things, too.
The fourth XB – and the jewel in the DiRado crown - back then was the XB Fairmont coupe; a car that Dave's dad saw on a turntable while passing a Sydney Ford dealership. It was stunning in Walnut Glow with a chamois interior and a few 1970s touches including cloth inserts, jelly-bean mags and a pull-out picnic radio. Dave's dad was gobsmacked. He drove that car home that very day.
But Mr DiRado was also a pragmatist who bought cars to use them. And boy, did he use them. Years of stop-start driving and carting around security dogs on the back-seat took their toll on the hardtop and in 1979, Dave's dad finally sold the Fairmont, much to six-year-old Dave's dismay. In fact "I was upset for years and it was only dad promising me that we'd get another one one day that kept my hopes up".
Even then, Dave knew the car he wanted; a Red Pepper GT hardtop with a black interior, a vision inspired by a mate's car. And in the meantime the spectre of the XB Hardtop kept haunting Dave. A family friend had an Apollo Blue XB GT coupe which he eventually handed down to his son. But was that the end of it? Nope, and that son started dating Dave's sister, eventually marrying her. The blue coupe? Thrashed almost to death and flogged off as a roughie.
But whaddayaknow? Years later, Dave's sister and her new husband still missed that XB bad enough to go looking for another one. And believe it or not, they followed a lead to a GT Hardtop and took the plunge. Yep, it was Red Pepper with a black interior. Dave couldn't believe it. "There was finally a Red Pepper, manual, GT coupe in the family. It wasn't mine… yet. I had to be patient".
Dave's sister and her man only drove the car for a couple of years and added just 500 miles or so to the odometer. And then, finally, in 1990, Dave did a deal with big sis and, at age 17, he was a GT 351 coupe owner. 'I bought it after selling my Rambler Hornet and cashing in all my holidays. I put a stereo in it – as you do at 17 – but took care not to drill or cut any holes in it. I drove it for about three months, but after a couple of close calls, my father suggested we pack it away until I was a bit older, and I started playing with Alfa Romeos."
Close calls? Er, yes. Like the time Dave was chasing a HQ Holden up the road, lost control and parked sideways. Or the time, still on skinny 12-slotters, when Dave rolled up to a mate's place, tried to make a dramatic arrival and managed to completely lose the big hardtop.
"I thought to myself: I had no control of any of that. I realised I was going to kill myself or wreck the car."
But Dave's dad had a bit to say as well. "He told me: `You can't drive it or park it anywhere, the insurance is horrendous and you always seem to be driving my car. Put it away'. So I did".
But even when he dragged it out of the shed a few years later, Dave was still suffering for his art. The purists in the club he was hanging around with were constantly giving him a hard time about how he drove the car and the few little changes he'd made to it. Oh, and those same experts reckoned it should have had chrome trims around the wheelarches. It's actually a chrome-delete car from the factory, but try telling that to the average car-club blockhead (you know the bloke) who reckons he's an expert. Eventually, Dave gave up trying and stuck the car back in the shed for another nine years.
But now, Dave has decided that the world can go to hell and he's going to start driving his beloved GT again. If anything, though, he reckons he should have kept it on the road. "Dad passed away in 1999 and I realised that the last drive we had together in the car was in 1995, coming home from a garden centre with a bootful of fertilizer. Dad joked that the car was almost as full of crap as the blokes in the car club giving me a hard time over it. I wish I'd kept it on the road so we could have driven it more together. But as I look at the red pepper hanging from the rear view mirror (a popular Italian lucky charm) that used to live in his XB Fairmont hardtop when I was born, I know he is along for every ride." The car
It wasn't until Dave went looking for a simple decal for his GT hardtop that he discovered its history. What started as a search for the original dealership that sold the car new (so he could get a reproduction dealer sticker for the rear window) led him to discover that no dealership had retailed the car back in the day. Rather, the coupe had been a Ford head-office car, probably used for media events and then executive-driven.
It stayed in the head-office family for about 10,000 miles until 1978 when it was sold through a Ford dealership. Built for Ford's Hillcrest plant in South Australia, the coupe is a genuine, matching number, GT351 in Red Pepper with black trim and options that include the cloth inserts, tinted glass, rear demister, air-conditioning, two-tone bonnet and Option 52 'Sports Road Wheels'. It was also fitted with power aerial, towbar and an electric boot-pop.
Mechanically, it's a 4V engine and a four-speed Toploader and there's a factory big-tank as well. But what's really strange is that it's a factory chrome-delete car. There's a small, coded  metal tag on the radiator-support panel to tell the line-workers to leave the chrome off the wheelarches and the rear honeycomb panel and, even stranger, the car was delivered with no `FORD' badges front or rear.
By the time it got to Dave, the car had been involved in a small bingle at some stage with a 1970s-quality repair job. But other than that, it was unmolested and those super-low miles are genuine. About 10 years ago, Dave took the car along to a muscle-car drag day (conducted by another magazine) and figured he'd give the old girl a birthday treat beforehand. So he took the coupe to an alleged expert who changed the cam and charged him seven grand. The car then ran a factory quarter mile time of 15.3 seconds at the track and promptly spun a main bearing on the way home. A post-mortem found the `expert' hadn't even changed the oil and there had been water in the sump. Disheartened, Dave slung the car back in the shed for almost another decade.
But now she's out and about again with a fresh engine and Dave has started to return it to proper stock minus the correct inlet manifold as she prefers the after-market, period correct Holley Strip Dominator now. He's also considering repainting the little production-line paint splodges and installing the AM radio, but don't hold your breath for that to happen. "That's not high on the priority list and I don't plan on having the bonnet up too often. The car has nearly 16,000 miles on it and it'll never become a trailer queen or dedicated show pony. And, of course, I'll never sell it. She isn't perfect like the restored beauties out there, but these things never really were even when they were new. So she is perfect in my eyes. I was born with an XB hardtop and I plan on dying with one. This one!"
If that's not the sort of red-blooded passion Italians are famous for, we don't know what is. Maybe nature and nurture are both playing a role here after all.
Unique Cars magazine Value Guides
Sell your car for free right here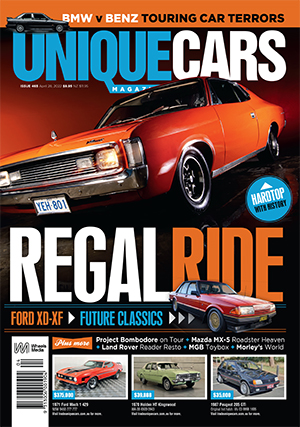 SUBSCRIBE TO UNIQUE CARS MAGAZINE
Get your monthly fix of news, reviews and stories on the greatest cars and minds in the automotive world.
Subscribe