Ford Falcon XR6 Turbo: Top Ten Fords #10
---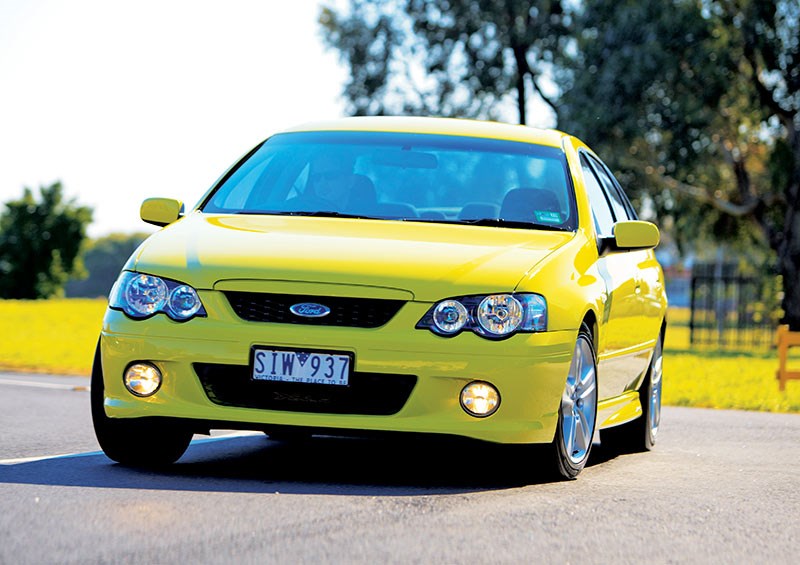 Ford Falcon XR6 Turbo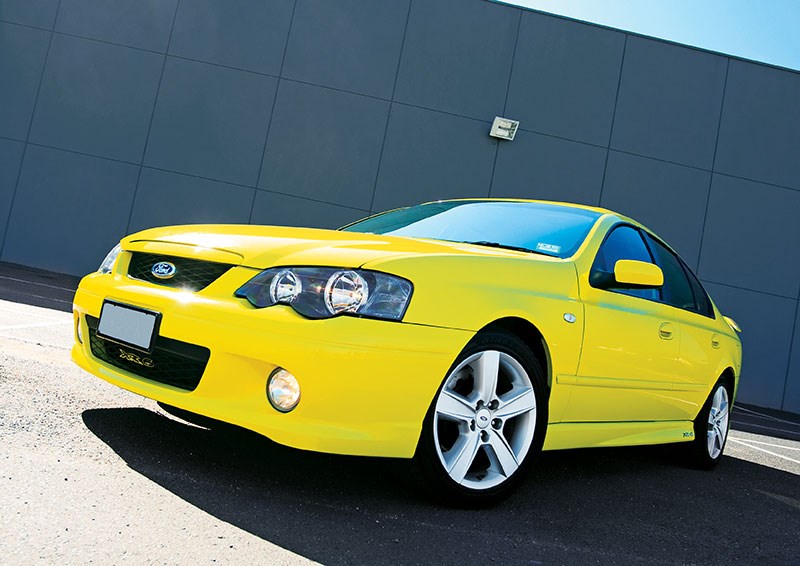 Ford Falcon XR6 Turbo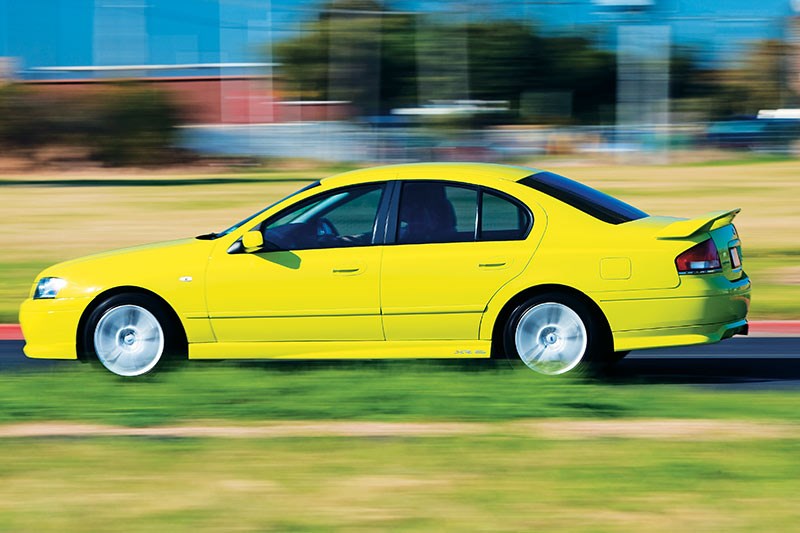 Ford Falcon XR6 Turbo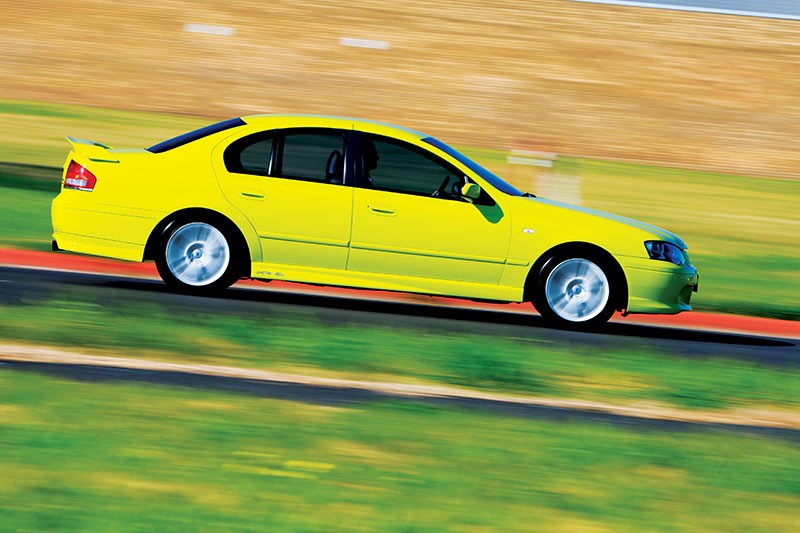 Ford Falcon XR6 Turbo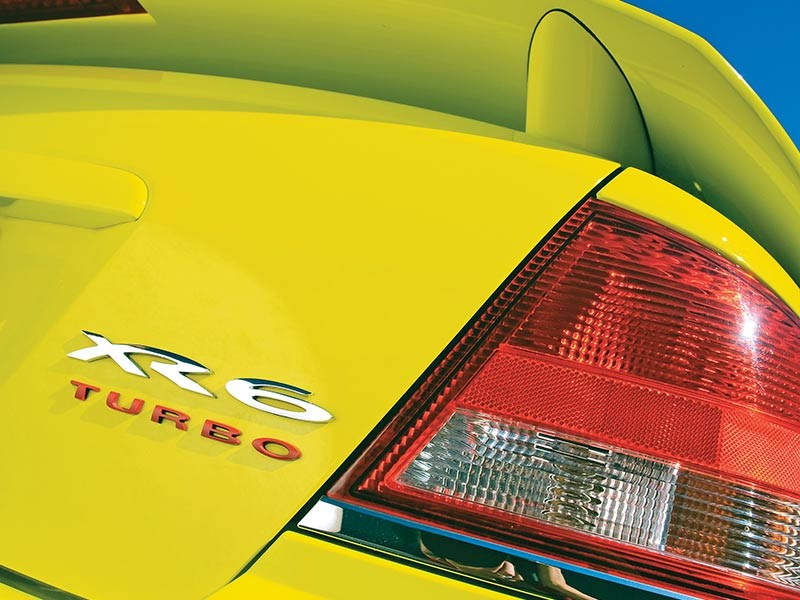 Ford Falcon XR6 Turbo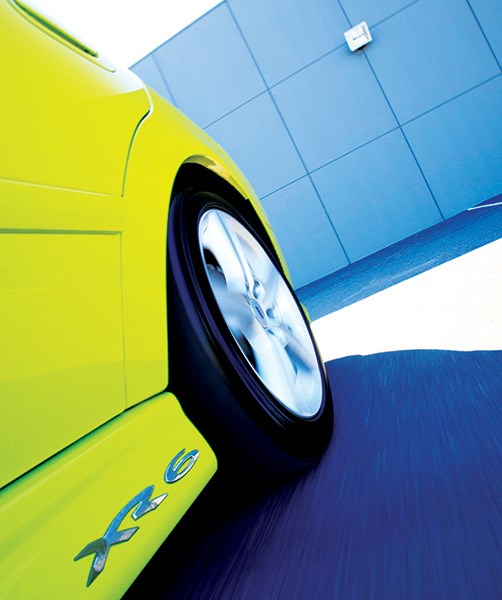 Ford Falcon XR6 Turbo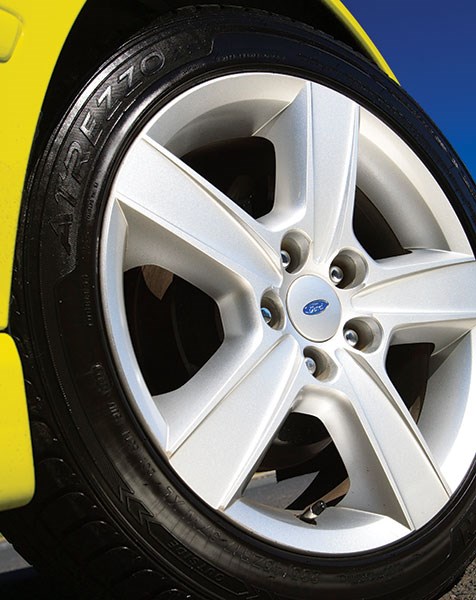 Ford Falcon XR6 Turbo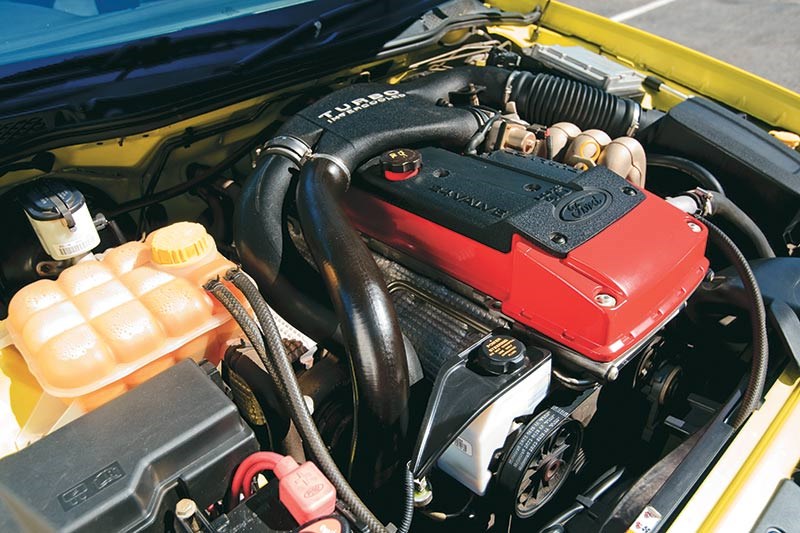 Ford Falcon XR6 Turbo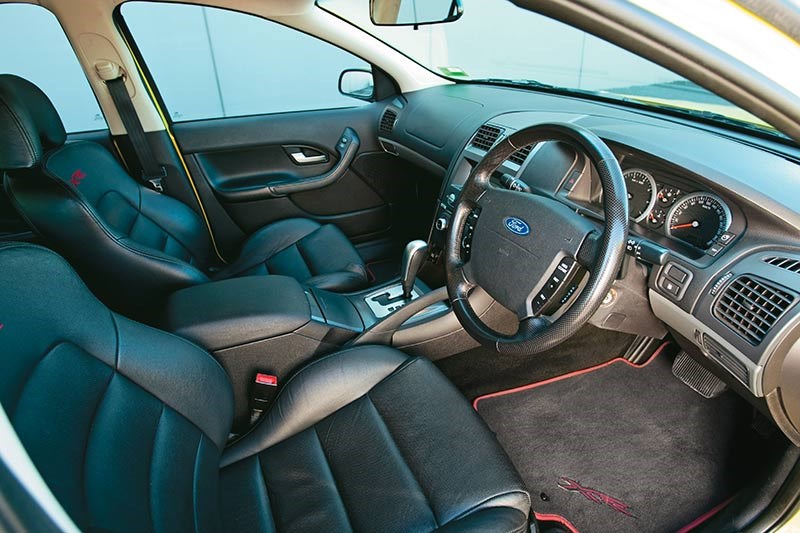 Ford Falcon XR6 Turbo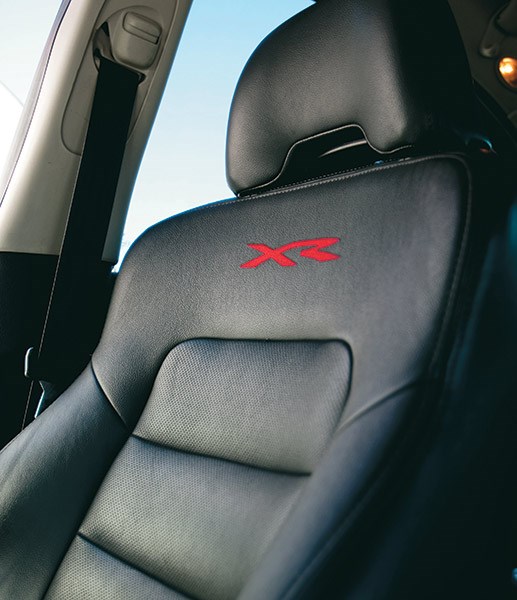 Ford Falcon XR6 Turbo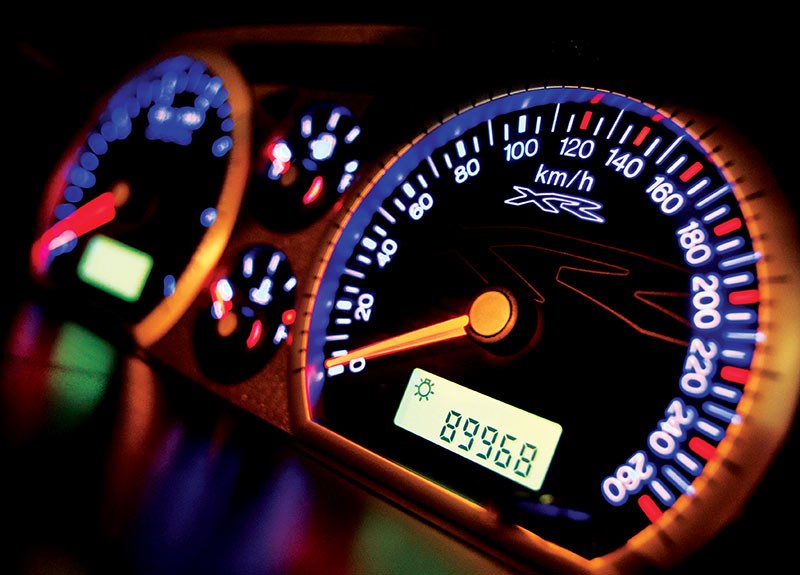 Ford Falcon XR6 Turbo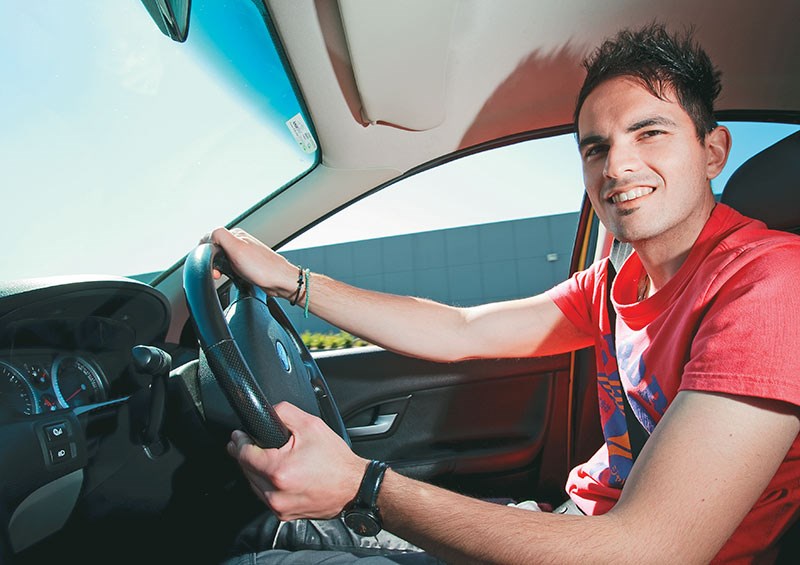 Ford Falcon XR6 Turbo

Ford XR6 Turbo: Simply the best Aussie-developed car...
Ford Falcon XR6 Turbo
You only need to drive a North American-market Taurus SHO to know that its Australian opposite number could have been a world-beater. Even with its all-wheel drive and twin-turbo V6, the Taurus is outclassed by the Falcon XR6 Turbo on pretty much every front. The Aussie steers better, rides more smoothly, corners sharper, goes harder and has a vastly superior interior. We can only hope that, if head office decides that the Taurus will be our big-car option with the demise of the local Falcon in 2016, the American car is brought up to speed in its next generation.
It's a bold move including the home-grown Falcon turbo in this list, but as full-size Ford passenger cars go (and it's a market segment that's impossible to sell short), the one made right here in little old Australia was the best of them. And that also makes the XR6 Turbo the best locally developed car ever. Again, it's a big claim, but even when you include the good things Holden has been doing in recent years, we still reckon the XR6T comes out on top.
And let's not forget that the XR6 uses an engine that was developed right here by a brains trust that included guys such as the late Howard Marsden and other brilliant engineers like Gordon Barfield.
By the time the BA Falcon arrived in 2002, Ford had been copping a savaging thanks to the AU model that only a mother could love. But the BA turned the Falcon's fortunes around and, in addition to a new V8 with (in XR8 form) double overhead camshafts, there was an update for the six-cylinder model that brought a DOHC four-valve layout and more power and smoothness than ever.
While the cooking model six was good, the real jewel was the same engine with a turbocharger bolted on. Power suddenly leapt to 240kW and torque was now a meaningful 450Nm. But, more than that, it was just 'right'. The power came on early and without any real turbo lag, and the thing pulled all the way to redline. It made the right noises and, driven sensibly, it could even be relatively economical.
On a dragstrip, the XR8 may have had a slight advantage (and only slight), but in the real world of corners and traffic lights, the XR6 Turbo had the rest shot to bits.
These days, the XR6 Turbo is still in production and remains the best performance family car ever built in this country. Power is now a stroppy 270kW and torque maxes out at 533Nm. Even better is the option of the excellent ZF-made six-speed automatic, which has further improved fuel economy and is a perfect fit with the engine's characteristics.
And here's the big 'what if': Had Ford in the US been less dogmatic about disallowing its Australian operation to export to the rest of the world, the XR6 Turbo could have been sold in places such as South Africa, the US itself and maybe even Europe.
And, compared with the offerings in those markets, the local kid could have really kicked some goals. In fact, it's not entirely fanciful to suggest that, had the XR6 Turbo been given the export green light it so genuinely deserved, Ford Australia might not now be planning to turn off the lights at Broadmeadows and locking the doors for the last time.

JOHN BOWE SAYS
I had a lot to do with the development of this car through Tickford Vehicle Engineering – what became FPV – so I'm a big fan.
What a shame we are losing the FPV brand. The name says it all and should be preserved in my view; it does not just have to be about Falcon.
The XR6 Turbo was a huge step out of the conservative Ford comfort zone. Production turbo cars are much more difficult to engineer than normally aspirated cars, but, wow, didn't it set new performance standards. And at very reasonable prices.
I did many thousands of kilometres in the development phase and they were world standard. If only they could have been sold in the US, they would have blown the Americans away.
The FPV F6 version was even better and will be a future classic, mark my words. I reckon it was the best family performance car produced in this country.
VALUE AND DESIRABILITY...
Cars built in the past 30 years rarely maintain anything close to their purchase price, let alone produce a profit. This one might become a rare exception.
With Ford scheduled to shut down local production by 2016, there will be no all-new designs and perhaps nothing that stands taller in affordable performance terms than the XR6T did when it shocked the market more than a decade ago.
An automatic model that cost $44,885 new in 2003 is currently worth $13,500-$16,000. Any car with modifications isn't worth keeping, but an authentic, really low mileage car in a good colour could make you some money. Eventually.
VALUE MOVEMENT
1990 - N/A
1999 - N/A
2005 - $26,000
2010 - $16,500
2014 - $14,500
SPECIFICATIONS
Ford Falcon XR6 Turbo
Production: 2002-present
Body: Four-door sedan
Engine: 3984cc 6-cyl turbo, DOHC
Power: 240kW @ 5250rpm
Torque: 450Nm @ 2000-4500rpm
0-100km/h: 6.2sec
400m: 14.3sec
Gearbox: 5-manual, 4-auto, 6-auto
Suspension: MacPherson struts (f);independent, trailing links (r)
Brakes: Discs
 
*****
 More reviews:
> Buyer's guide: Ford Falcon XR6 Turbo (2012)
Search used:
>> Search Ford Falcons for sale
Unique Cars magazine Value Guides
Sell your car for free right here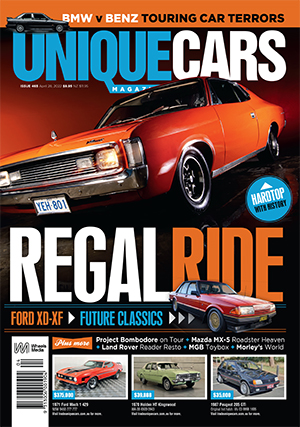 SUBSCRIBE TO UNIQUE CARS MAGAZINE
Get your monthly fix of news, reviews and stories on the greatest cars and minds in the automotive world.
Subscribe