1986 Mustang LX 5.0 EFi: 50 years of Mustang
---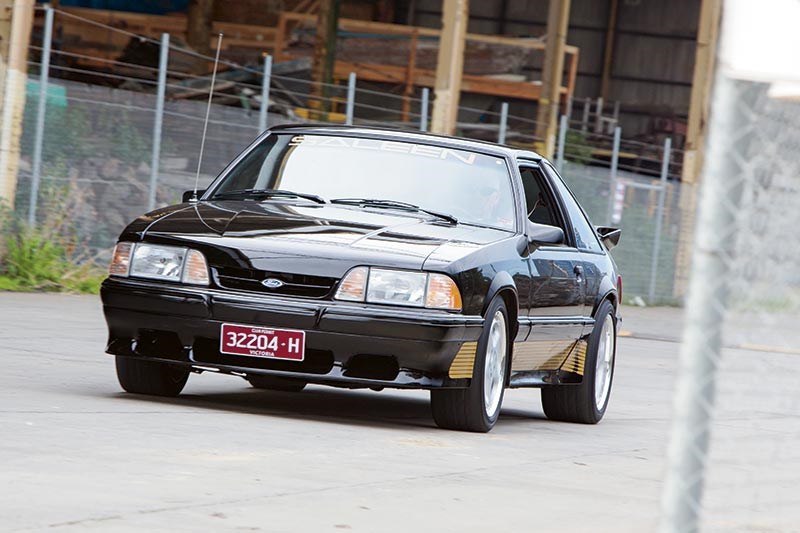 1986 Mustang LX 5.0 EFi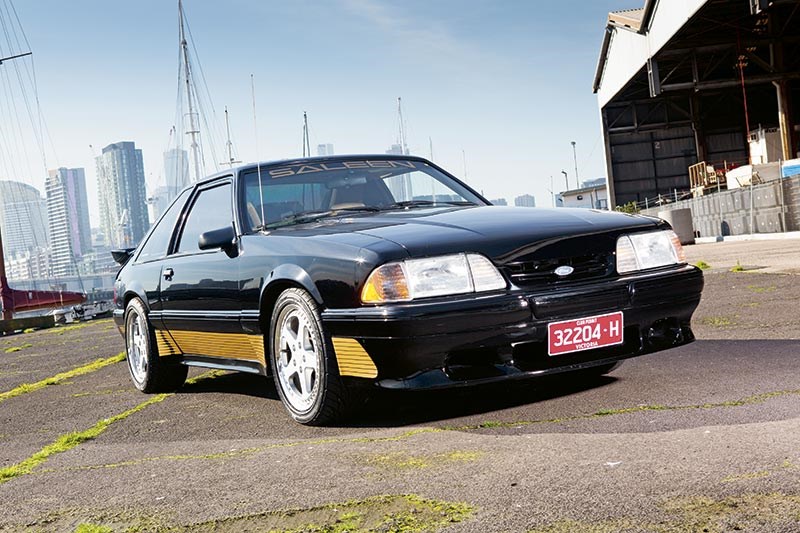 1986 Mustang LX 5.0 EFi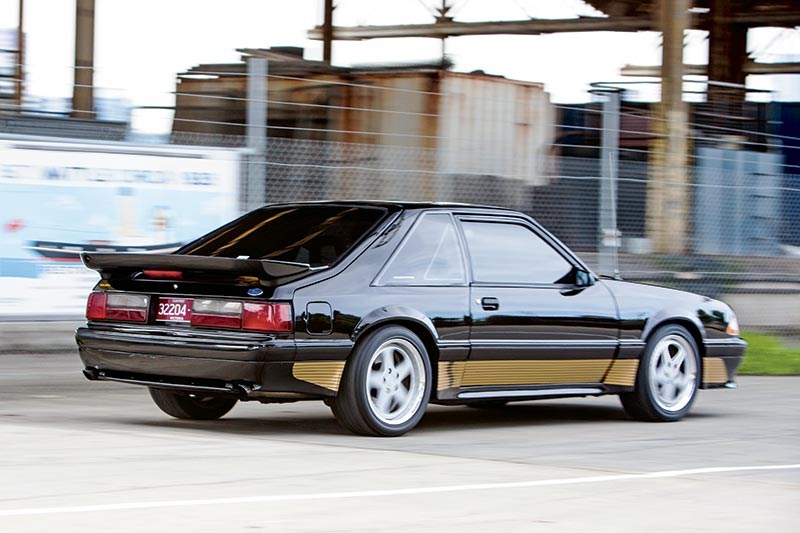 1986 Mustang LX 5.0 EFi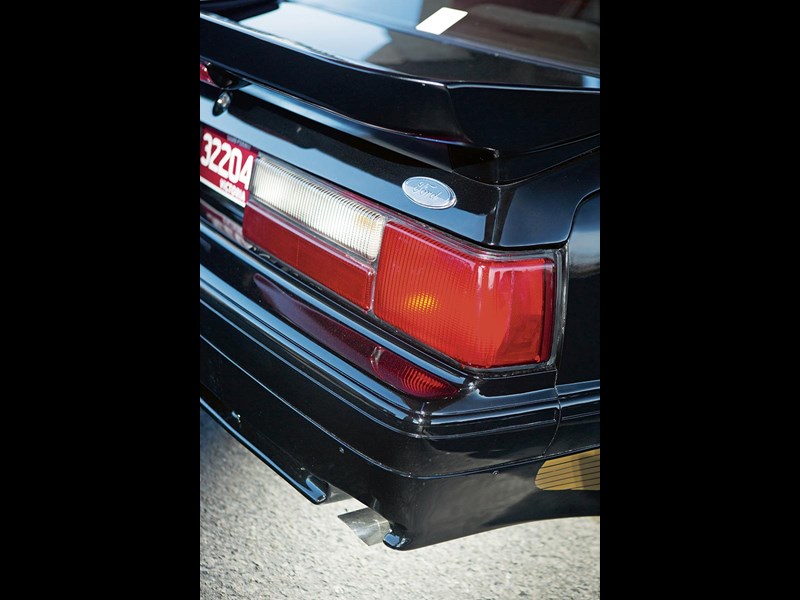 1986 Mustang LX 5.0 EFi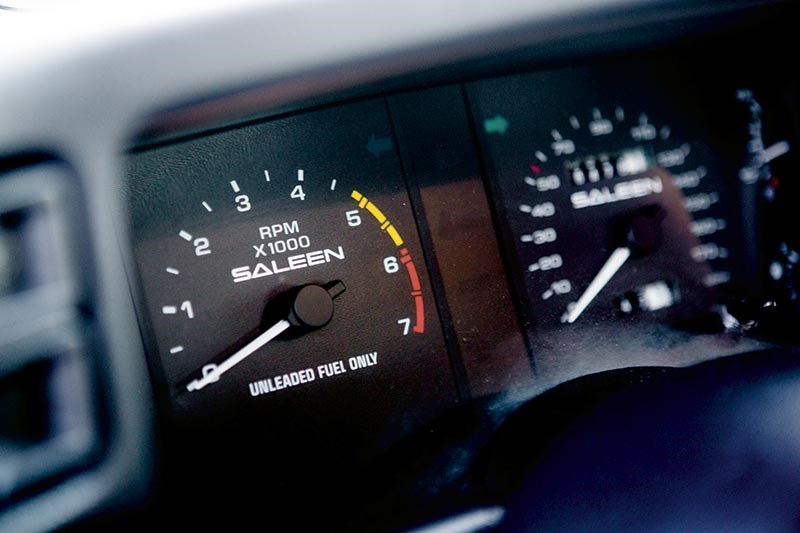 1986 Mustang LX 5.0 EFi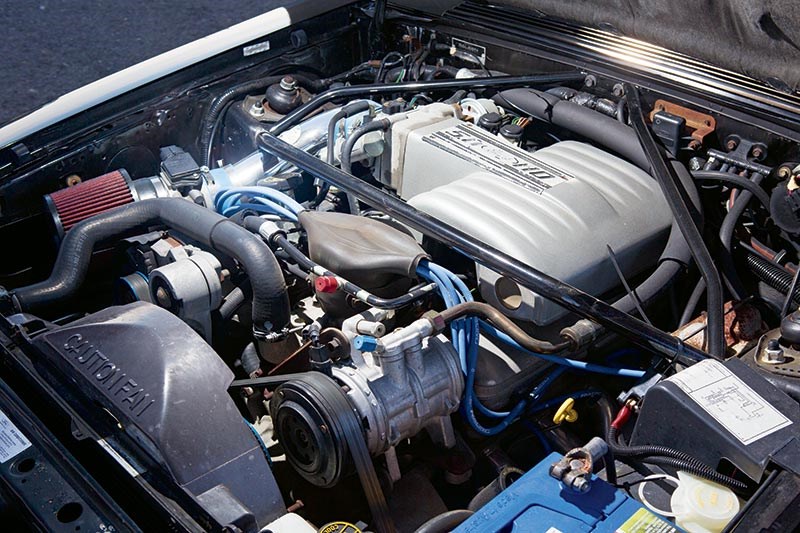 1986 Mustang LX 5.0 EFi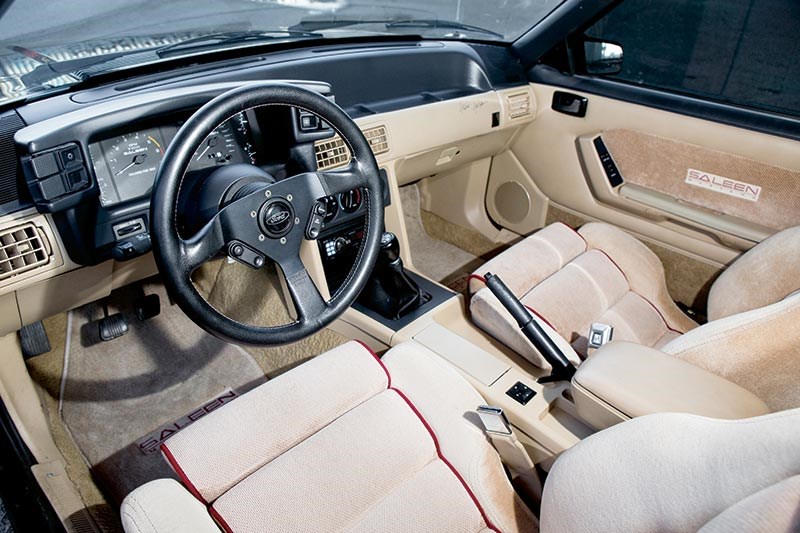 1986 Mustang LX 5.0 EFi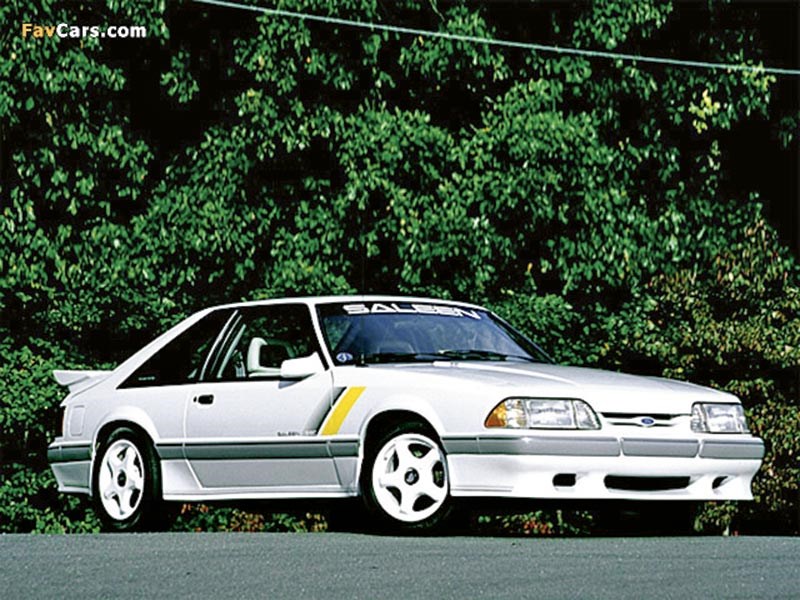 1986 Mustang LX 5.0 EFi

Part 3 in our 50 years of Ford Mustang series: 1986 Mustang LX 5.0 EFI
50 years of the Ford Mustang 1964 - 2014
Part 3: The 1980s.
Modernised style sent 'Fox' Mustang on the (sales) run...
By the end of the 1980s, Detroit had worked out that bigger wasn't always better. But while buyers weren't necessarily looking for maximum width and length, they were less inclined to trade-off rear-wheel drive. So in 1978 Ford came up with the Fox platform, which was originally designed for the North American Fairlane of that year, but wound up being much more than that. How much more? Well, without the Fox platform, there probably wouldn't have been a Mustang at all in the 1980s.
With unitary construction, the Fox was light and strong and was engineered from day one to accept four-cylinder, V6 and V8 engines. Crucially, it gave Ford the flexibility to body the platform as a two-door coupe and convertible, fit it with all those engine choices, and call it a Mustang. While it wouldn't have struck much of a chord with 428 Cobra Jet buyers, the rest of America went for it in a big way. Proof of that is in the Fox's first year (1979) sales figures, when the Mustang-badged variants outsold the 1978 Mustang by more than 150,000 units.
The Fox-body Mustang falls into two categories these days; the 1979-86 cars with their quad headlights and the 1987-93 models with the folded-over aero nose similar to that seen on local XE Falcons a few years earlier.
The Fox Mustang also saw the return of a proper convertible 'Stang (rather than a compromise T-top) in 1983, a full decade after Ford had axed it in the face of concerns over the crash-worthiness of open-top cars (thanks for nothing, Ralph Nader).
Depending on year, market and specification, the Fox Mustang could be had with a four-cylinder, a turbo-four, a V6 or the Windsor 5.0-litre. The latter is obviously the pick, but it's interesting to note that Ford is bringing back the turbocharged four-banger pony-car with the new Ecoboost Mustang. Nothing is new, it seems.
North America is now nuts for the Fox Mustang and, while the purists never did, and probably never will like it, the rest of the market has figured out that a compact, relatively good-looking (it has aged pretty gracefully) lightweight coupe that will swallow the super-tuneable Windsor 302 can't be all bad. They're also cheap to buy in the States thanks to there being so many of the things.
A huge aftermarket has sprung up for the Fox and the Windsor, and there are even clubs dedicated to this one chapter in the Mustang's history.
Although it was not sold here, we were exposed to the Fox Mustang via Dick Johnson, who campaigned one in the Australian Touring Car Championship in 1985-86.
Dick constantly grumbled about a lack of performance from the 302 (some reckon they had as little as 260kW in Group A race trim), but he and his green Mustang nevertheless proved to be the main competition for the all-conquering Jim Richards in his black and gold JPS BMW 635. Dick scored a number of seconds and thirds in the Mustang, enough to finish second behind Richo in the championship, and eventually scored one win in the non-championship race at the AGP meeting in Adelaide.
Looking back, the Fox Mustang could have been a bit ahead of its time. It wasn't exactly cheered on to the ground back in 1979, but its stature grew and the fact that it lasted almost 15 years in production speaks volumes. That's an awfully long time in a market segment known for its fickle tastes.
MARKET TREND (1978-93 Fox Body Coupe)
If you looked at the downsized and visually confused Mustang that appeared in 1974 and blamed the preceding year's oil shortages, you would be wrong. The Mustang had simply outgrown its model niche and Ford had been planning since 1969 to rejoin the 'compact' zone where it had established so much initial success.
Introduction of the new 'Fox' floorpan was accompanied by new sheetmetal and some performance-car packaging. However, there was nothing in 1979-90s Mustang armoury that could ever generate as much collector excitement as a Boss 302 or GT350 Shelby.
Very few Mustangs of this era came to Australia as new cars. Dick Johnson and a couple of others campaigned Mustangs in local Group A competition, but they couldn't seriously challenge the dominant BMWs or Nissans and Ford runners quickly switched to the turbo Sierra from Europe.
Even in the US, Mustangs of this age bracket don't enjoy the following of the earlier cars. Surviving cars here and Stateside are most commonly 1980s convertibles, and almost always V8-powered. Most sell in the US in the $8000-$12,000 range, and in Australia rarely exceed $20,000. Cars with collector-market possibilities include the ASC-McLaren convertible and the turbo 2.3-litre SVO Coupe from the early 80s.
SPECIFICATIONS
1986 Mustang LX 5.0 EFi
Production: 1979-93
Body: Unitary
Engine: 4.9-litre V8, OHV, 16v
Power: 149kW at 4000rpm
Torque: 386NM at 3000rpm
0-100km/h: 6.7sec
400m: 15.0sec
Gearbox: 5-manual/4-auto
Suspension: MacPherson struts, lower arms (f); Live axle, coils (r)
Brakes: Discs
Unique Cars magazine Value Guides
Sell your car for free right here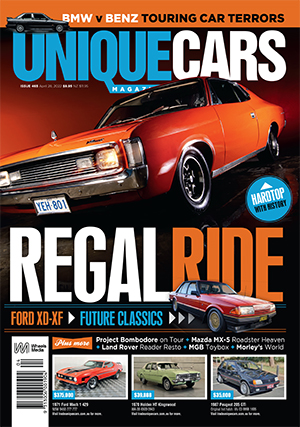 SUBSCRIBE TO UNIQUE CARS MAGAZINE
Get your monthly fix of news, reviews and stories on the greatest cars and minds in the automotive world.
Subscribe